Haitang Villa, by Arch Studio, is a three-story working wonder of wood, built and located in the eastern residential area of Beijing, delivering a sea of wooden insets and features throughout this unique home.
With a main floor entrance way and a second floor living space that also offers additional entrance ways, this home is shrouded in a plethora of wood furnishings and structural features. Which was exactly the concept that was intended – blurring the lines between outdoor and indoor spaces, while implementing rich depth to the design through custom building blocks and minimal elements filling the home.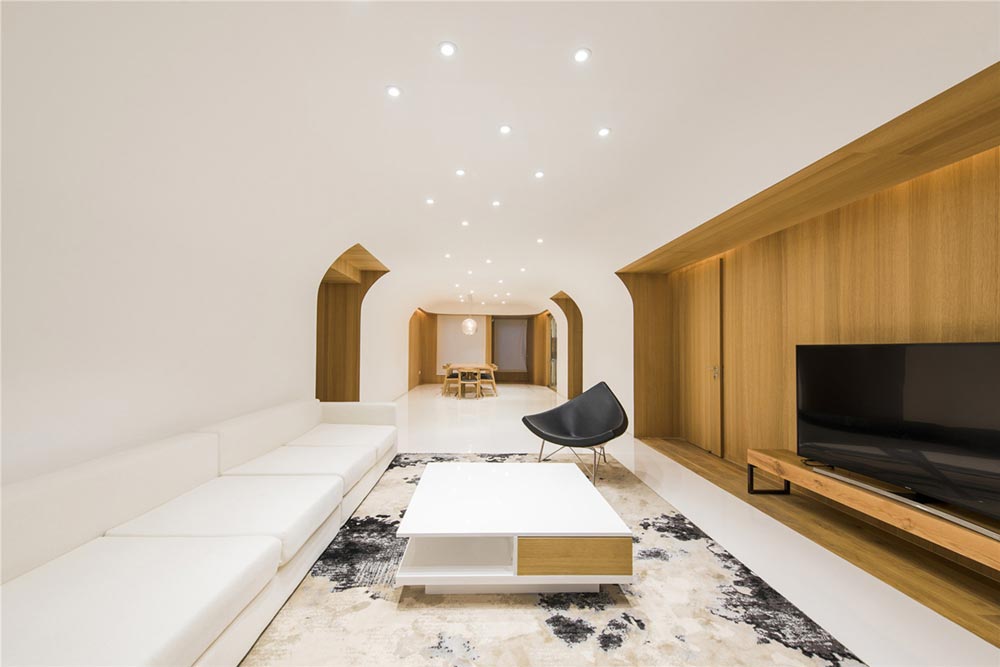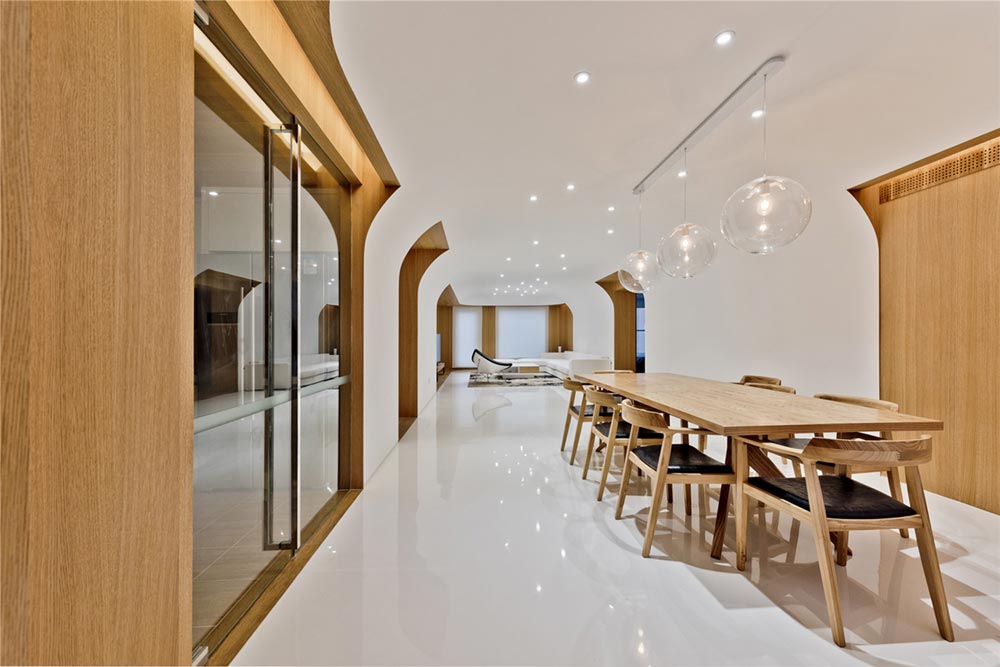 The oak study-slash-living room is backed by wall-to-wall wood shelving that houses an expansive book collection, while the tearoom is entrenched in custom-made concrete countertops and drenched in grey cement paint.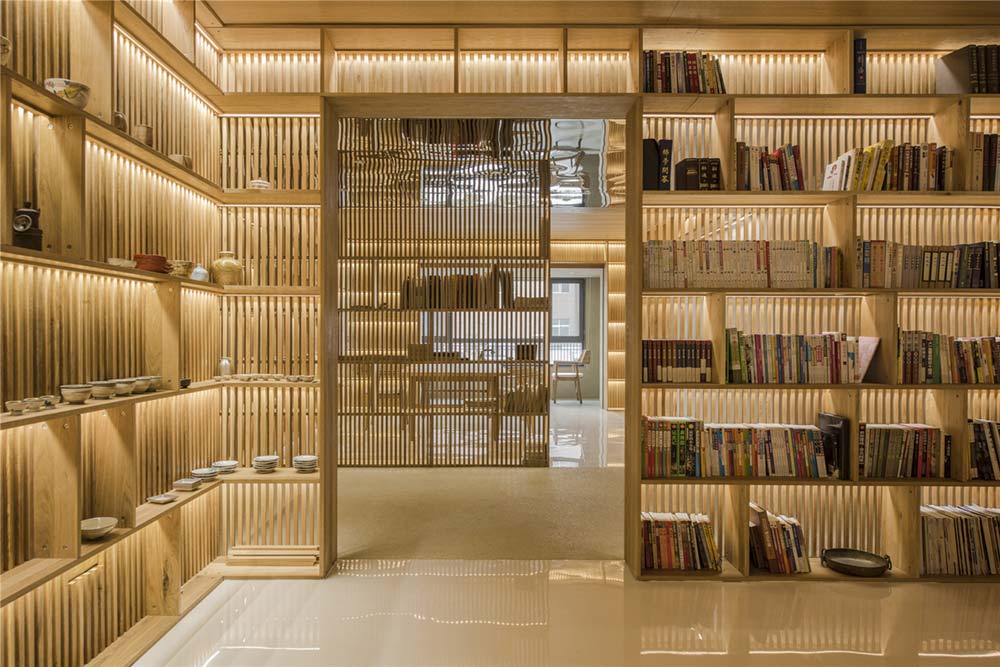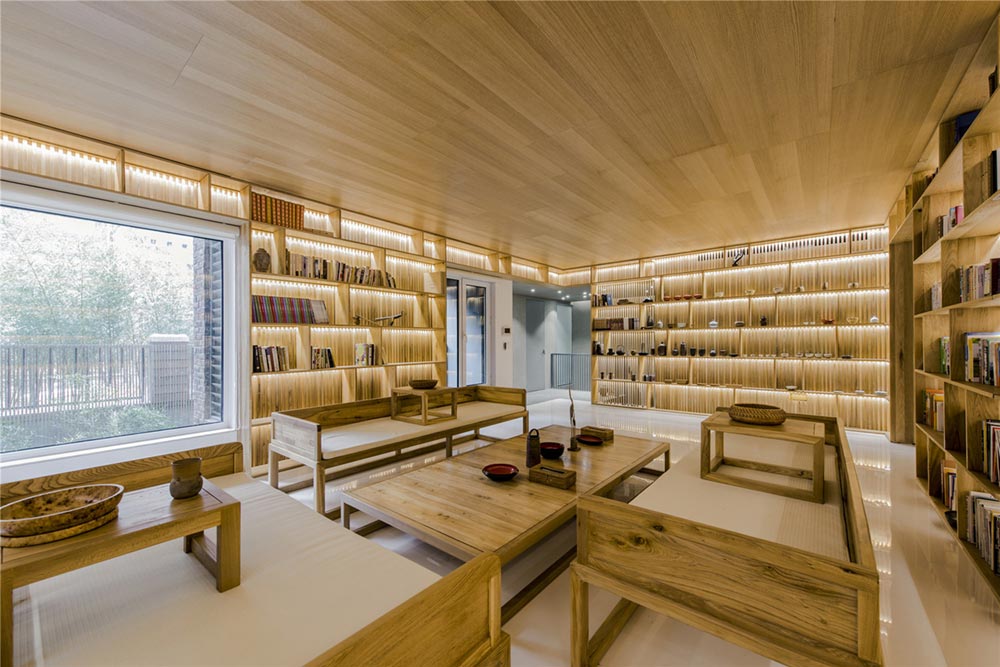 Fixtures, such as the glass dome lights, can be found in both the dining space along with the tea room; lined up in triplicate in the tea room, and reflecting the wood dining table and chairs with a threesome of wooden globe lights perched overhead in the dining area.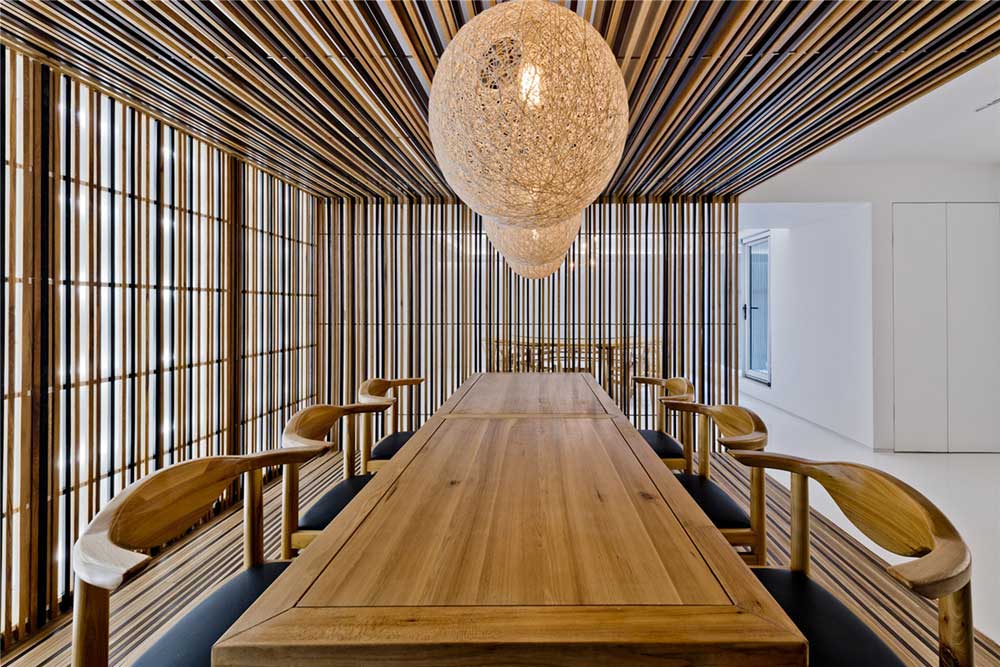 A step outside to the courtyard will find you in a comforting bamboo forest, allowing for a view also from the indoors, and offering a space to retreat to – completing this natural yet contemporary villa as nature intended.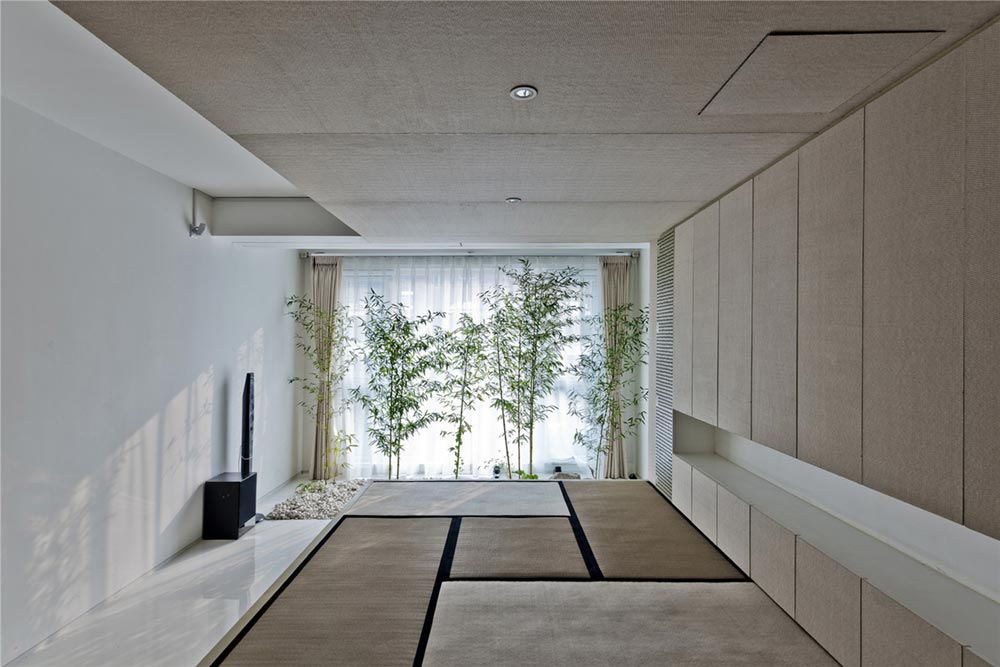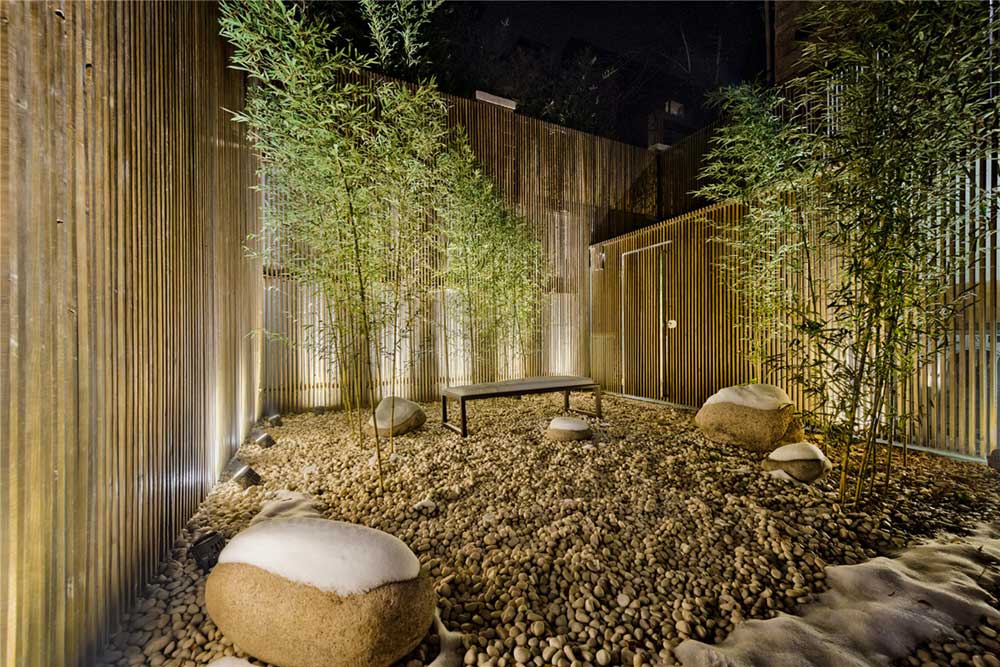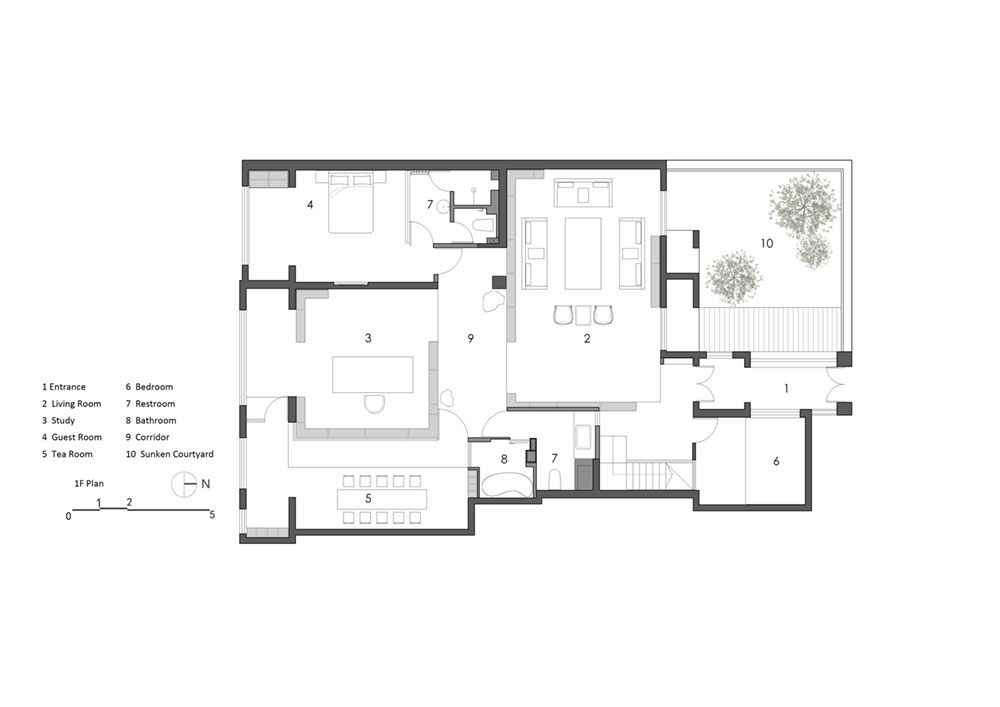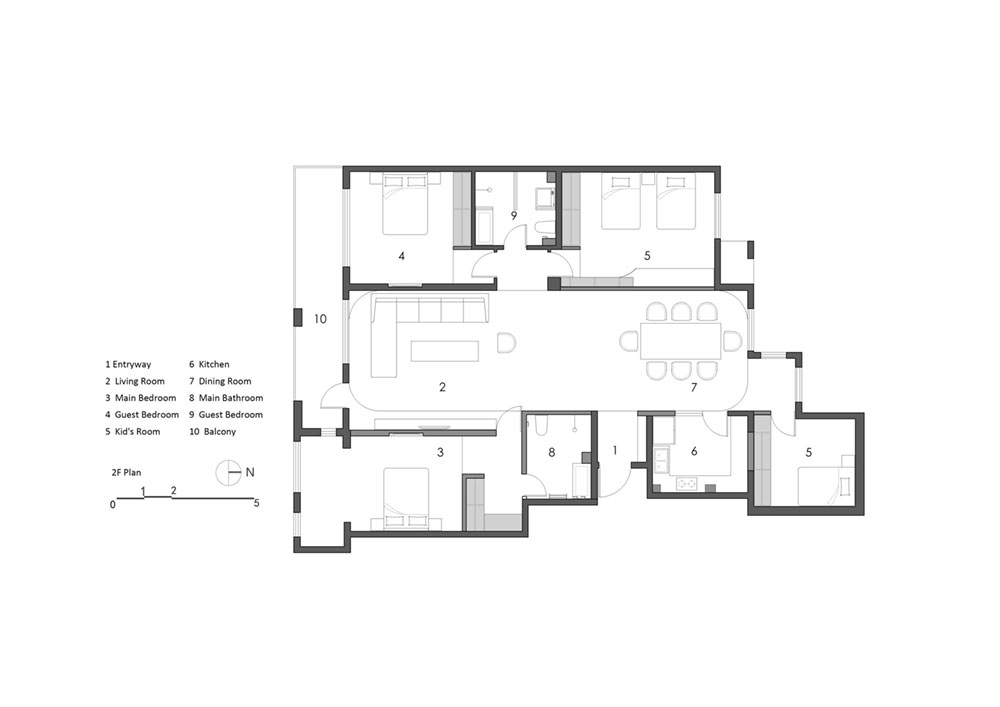 Architects: Arch Studio
Photography: Magic Penny