Wide-open space is an appealing ideal in any home, and Horse Hill Residence has taken this ideal reality appeal to the next level! As a residential custom original thanks to Studio Collins Weir, this residence has been expertly crafted from the ground up. By implementing vintage allure, unique stand-alone furniture pieces handcrafted by a variety of up-and-coming artists, and introducing industrial elements throughout this space – a conglomeration of true genius was created.
With 4000 sq. ft. to work within, larger-than-life features deliver both depth and warmth. Such as the floor to ceiling brushed metal living room wall featuring a TV inset, as well as an elongated fireplace beneath it.
In the same bountiful fashion, a live-wood table large enough to seat 10 is set against an accordion-style metal partition wall. And this same style of wall can be found within the master bedroom, delivering texture and modern appeal beautifully.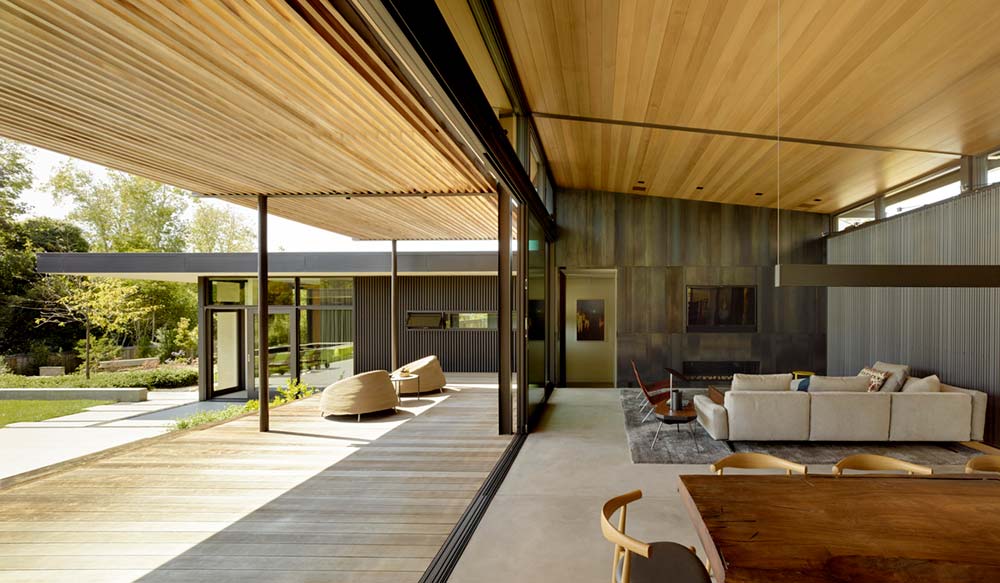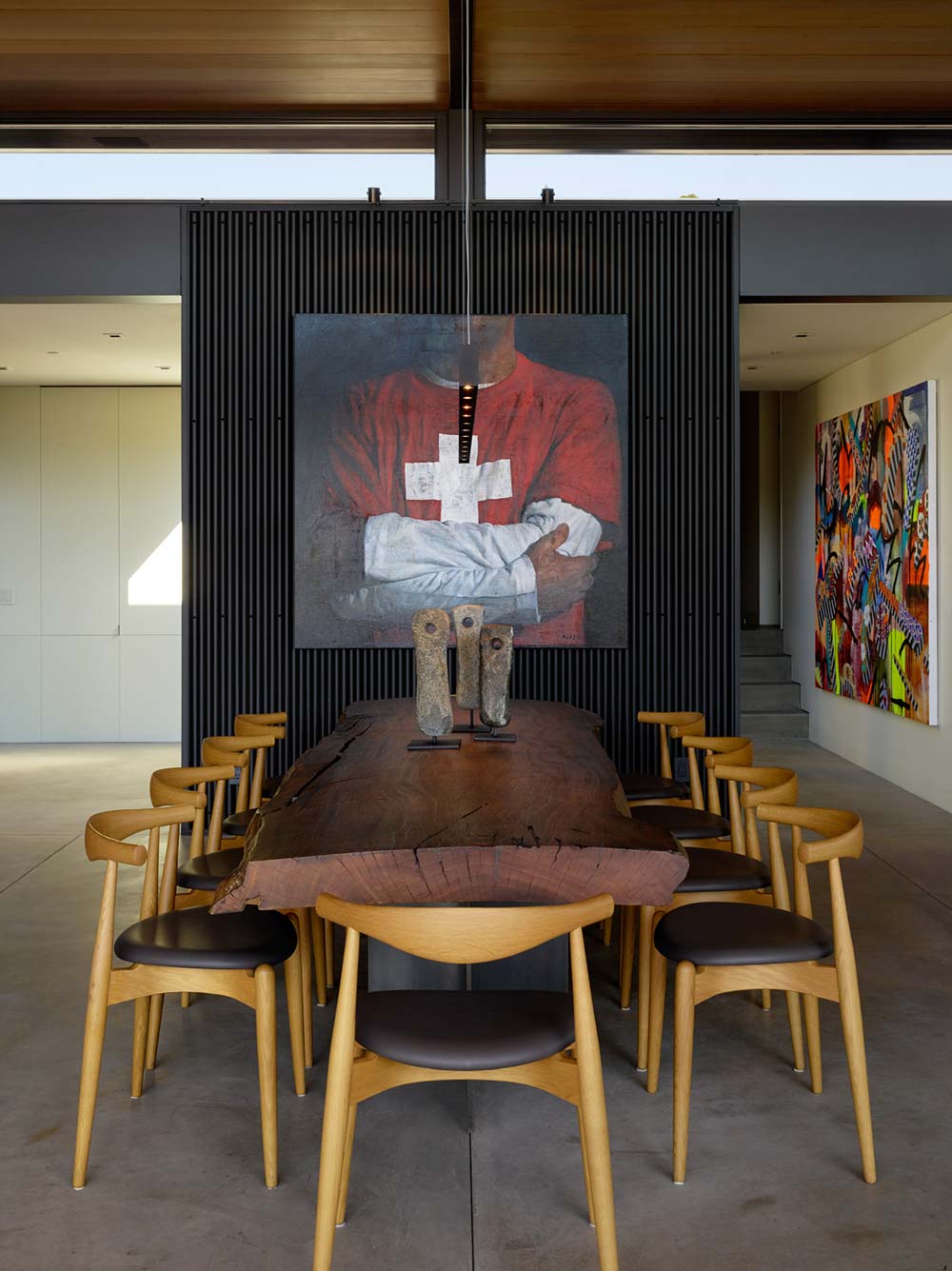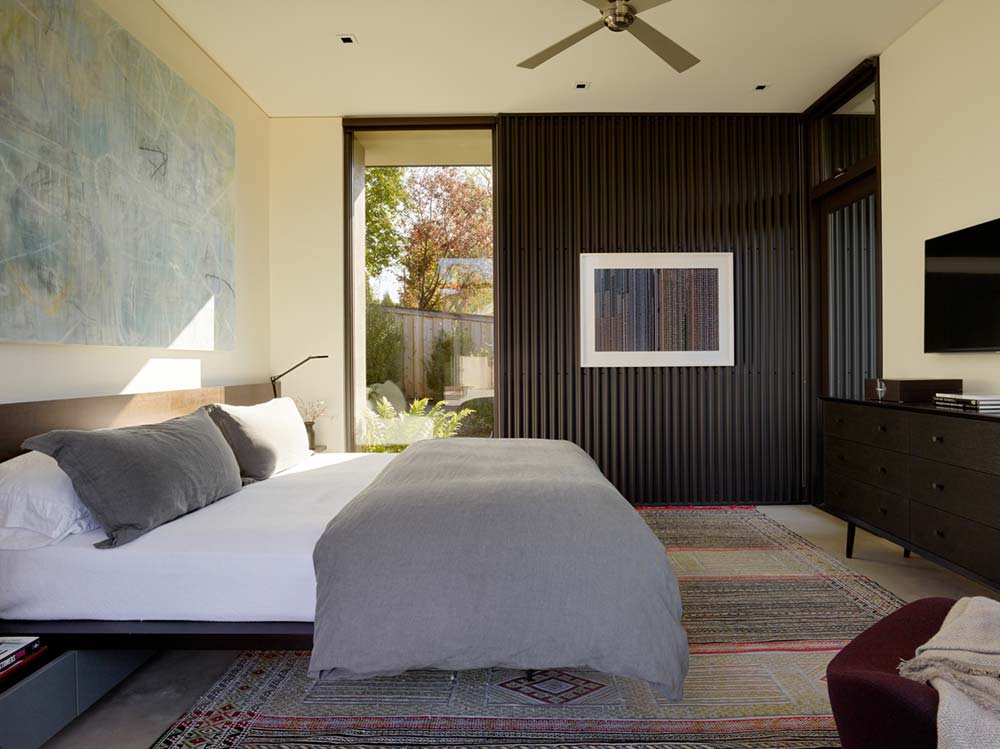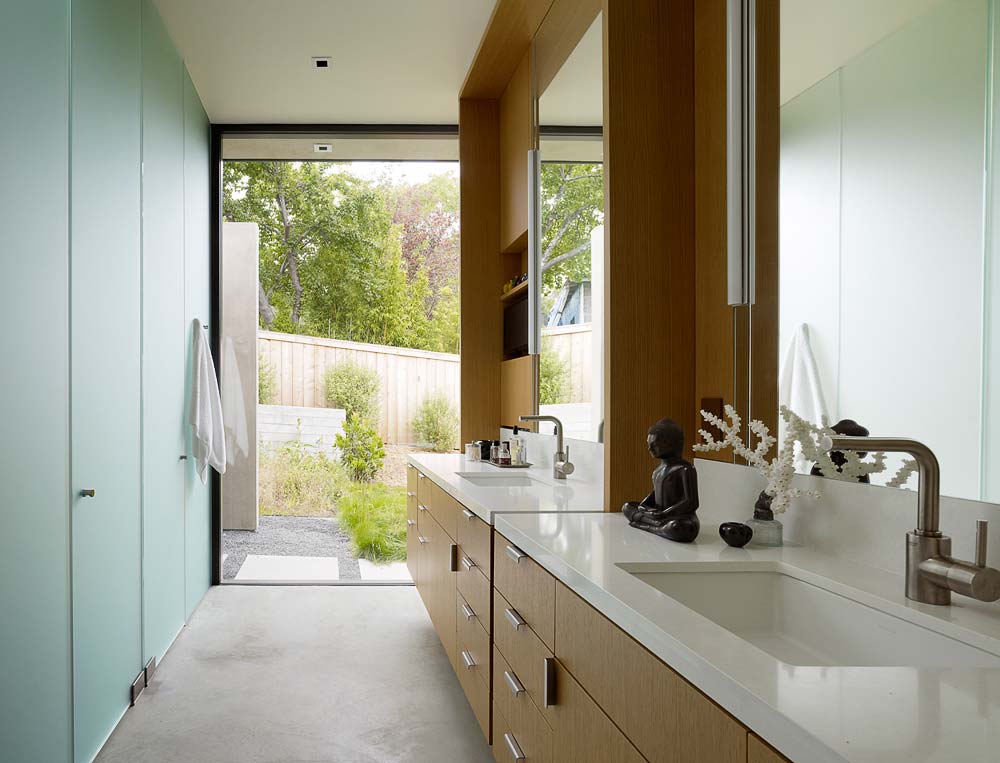 As well, the retractable walls throughout this space are awe-inspiring, and allow for indoor/outdoor living with ease, while creating a backdrop of natural beauty. The wooden elements also breathe a sense of nature into the home, and include a flush wood ceiling in much of the main living space, as well as the patio flooring and pergola overhang.
Steel, wood and glass all come together in this home in a harmonious fashion – making Horse Hill Residence a stylish melody we all want to sing along to.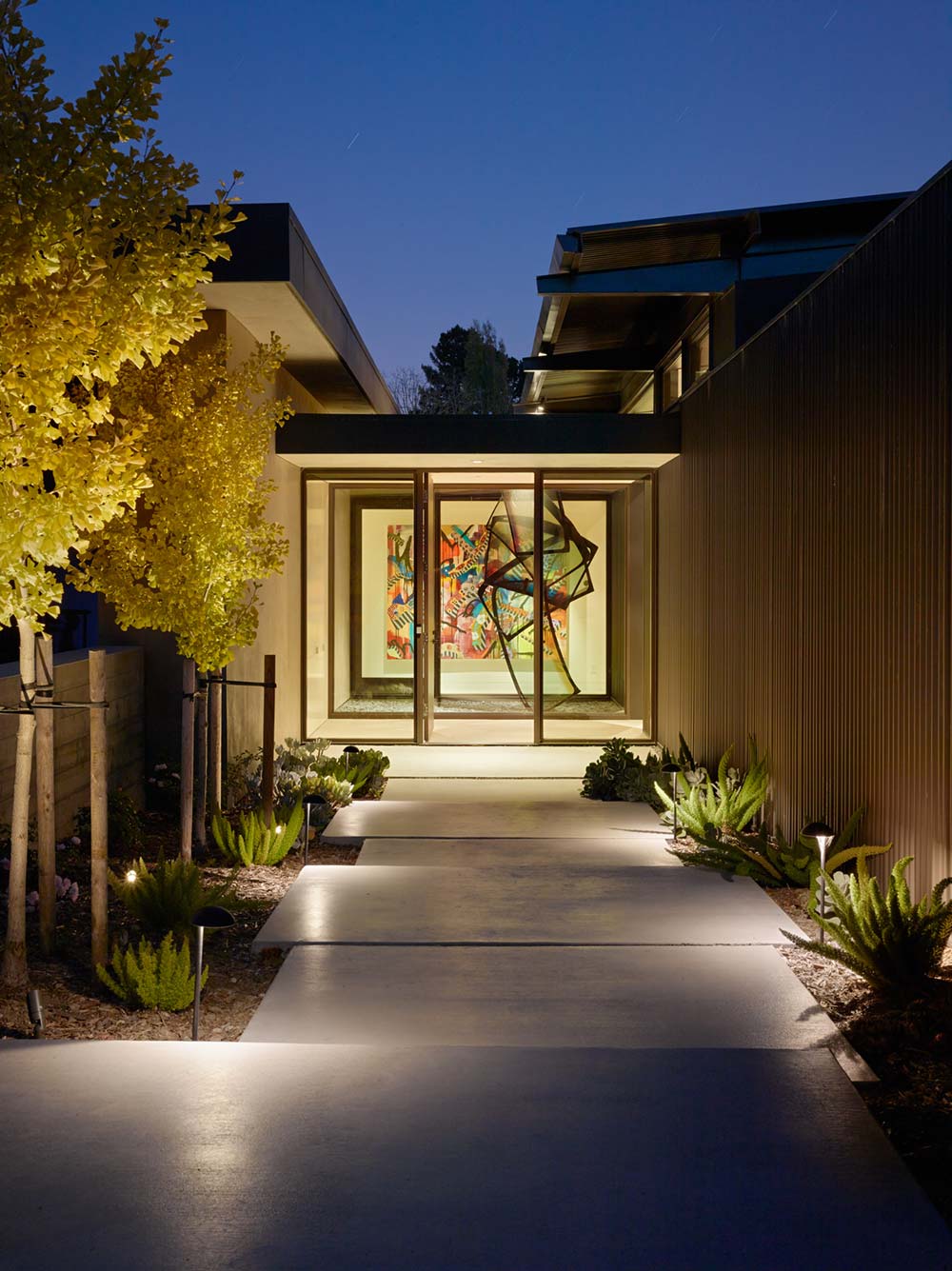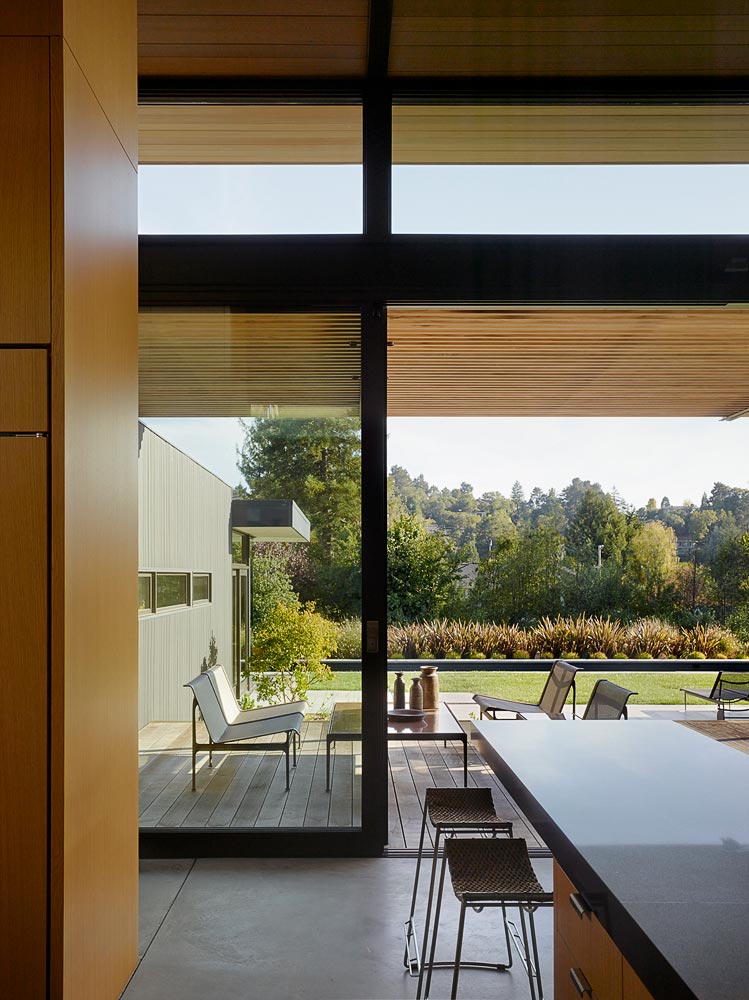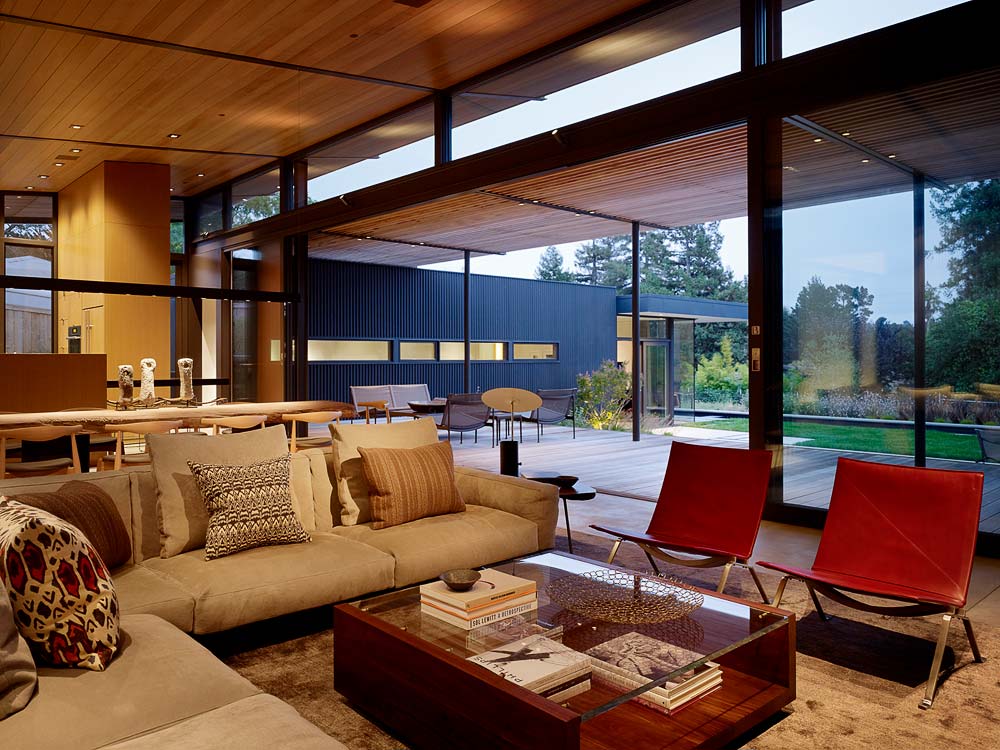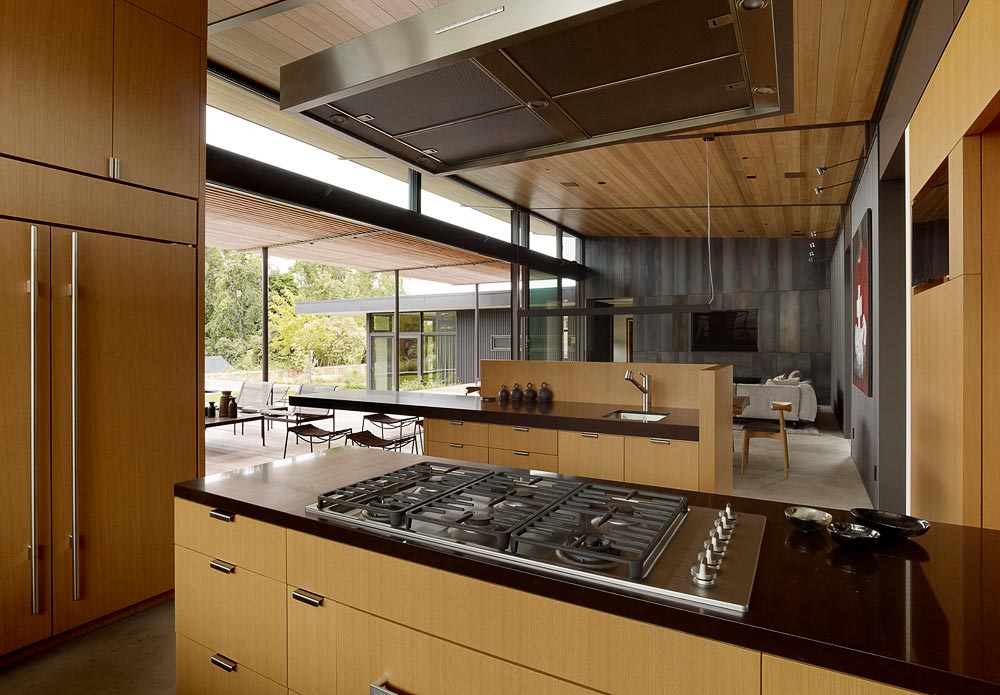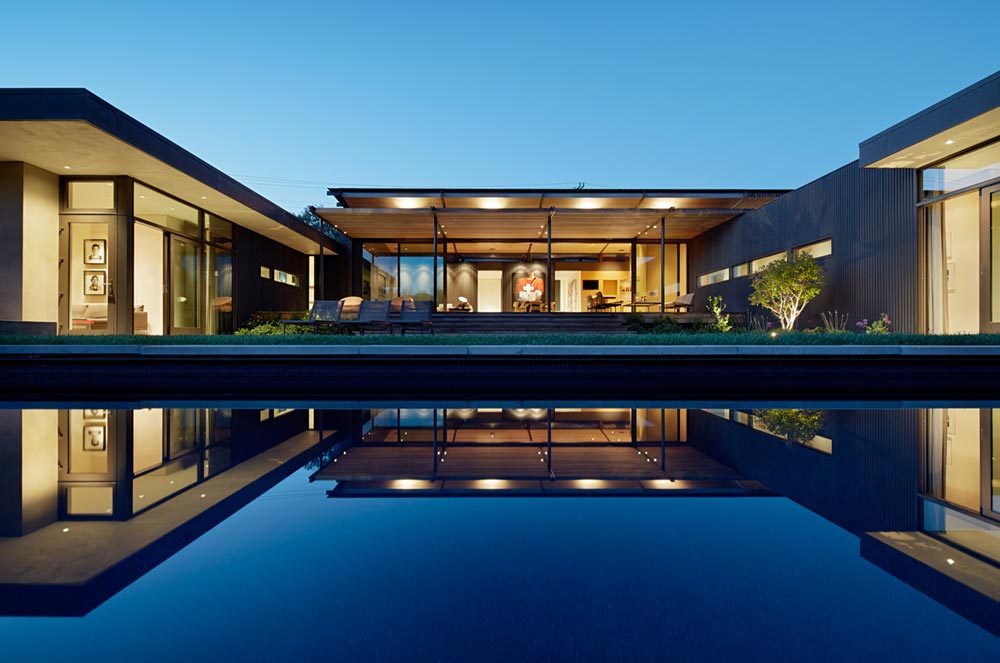 Architects: STUDIO COLLINS WEIR
Photography: Mathew Millman