French Metal Rack is a 180 sqm reconstructurion of an apartment in Paris, France, and importance was placed on this 1930s original to maintain some of its historical design elements, while bring about a more functional and open space.
By slightly altering each room, MARCANTE – TESTA managed to turn a conglomeration of just generic space into individualized rooms. Which is also thanks to the rack system implemented throughout the home, consisting of metal sections and perforated sheet metal – paying tribute to the French designer, Mathiew Mategot.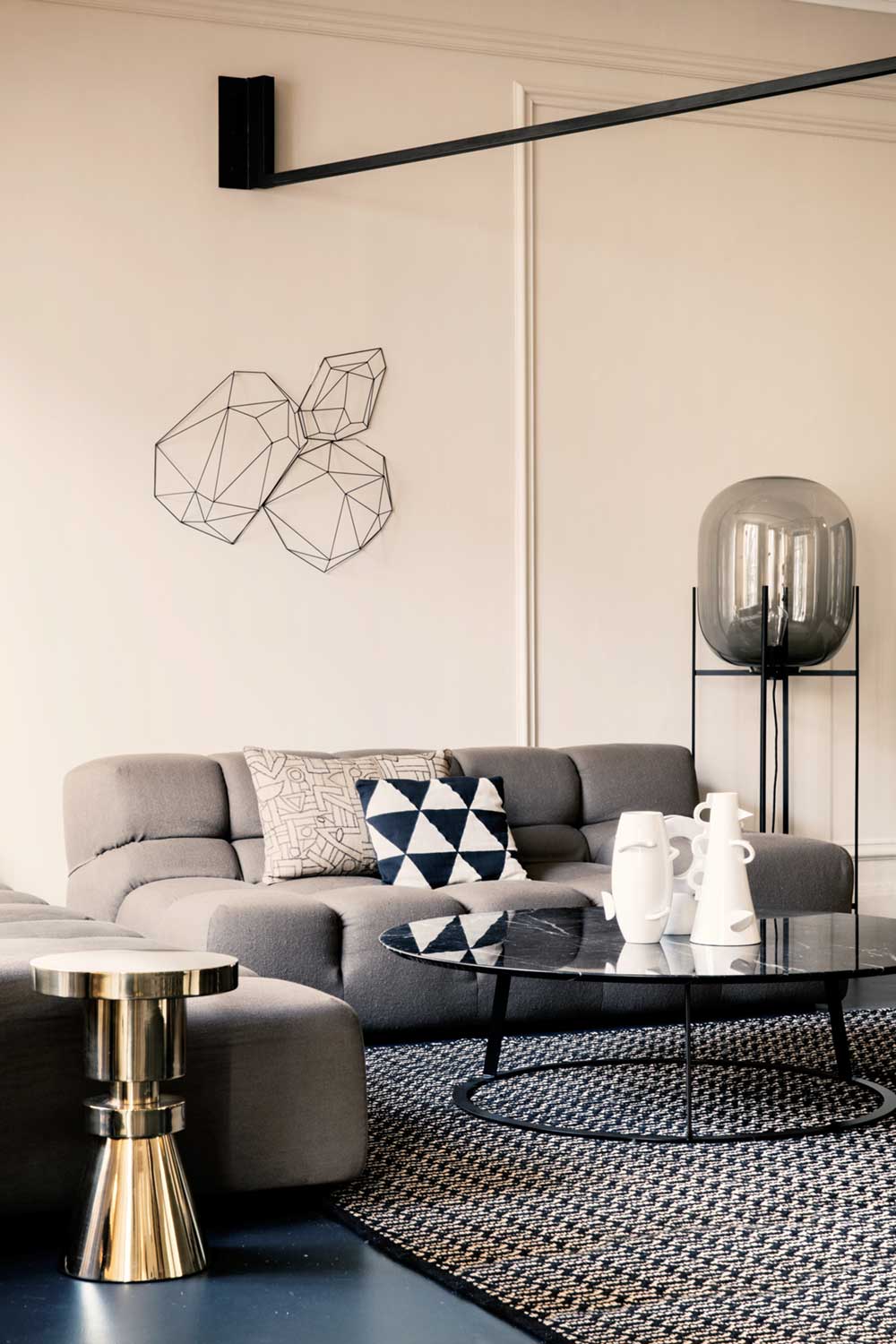 These metal enhancements are set without boarders and are combined with decorative features often found in traditional French homes, such as cornices and wall stuccos. But it is truly the metal elements and partitions that turn this space into a dynamic dwelling.
Even the bathroom contains a mesh metal wall, allowing for a hazy view of the master bedroom and plenty of light for the bathroom itself, while also giving this room a dark rich appeal set against a midnight blue double sink basin.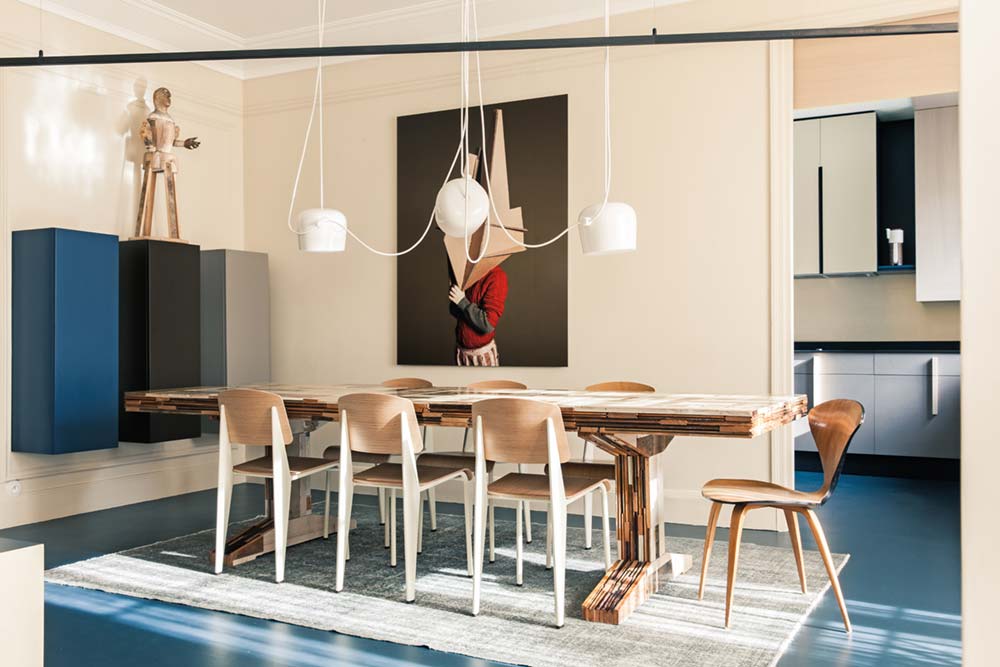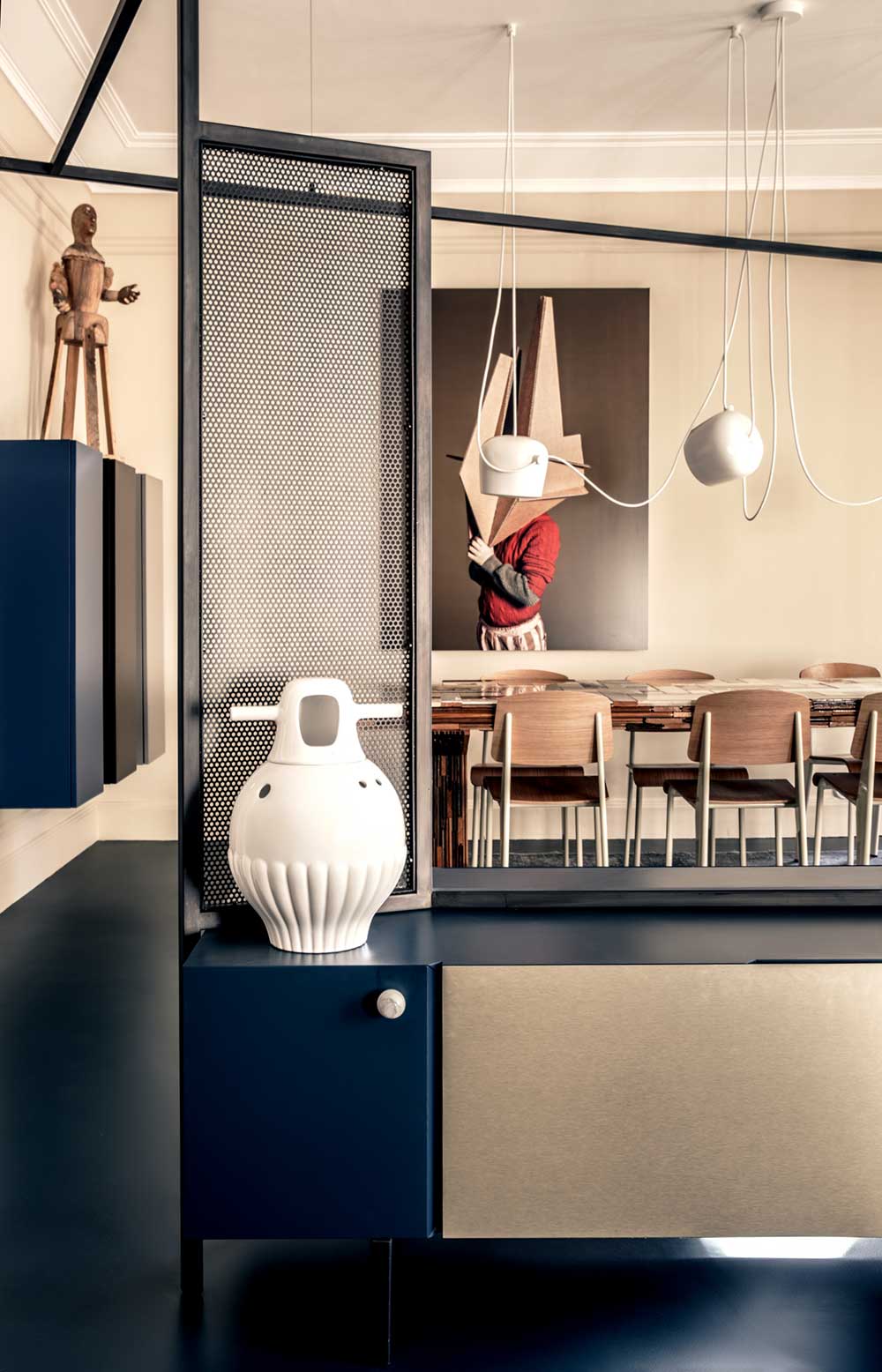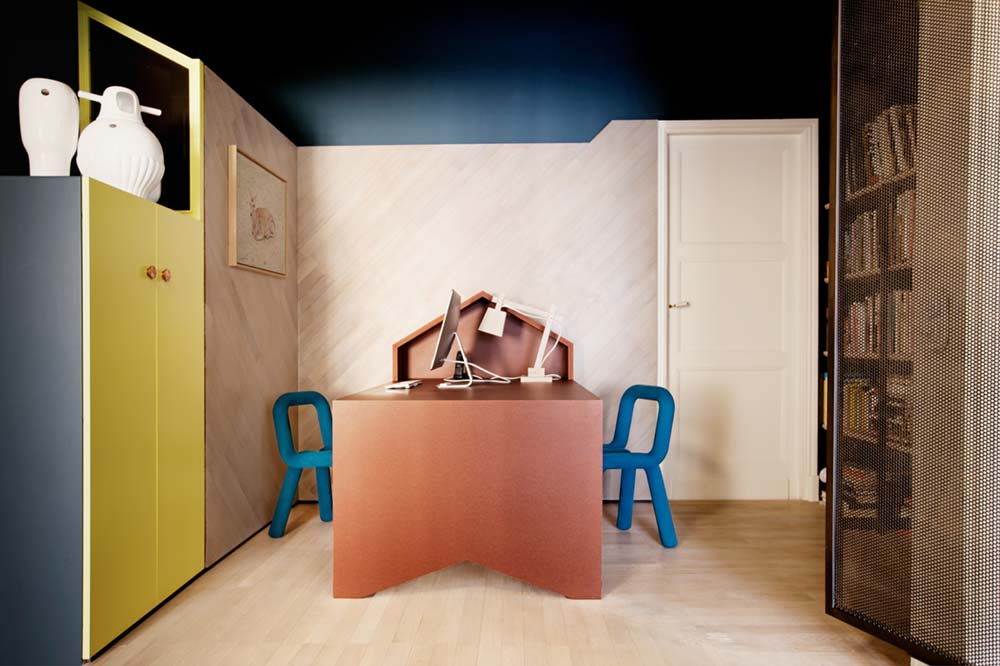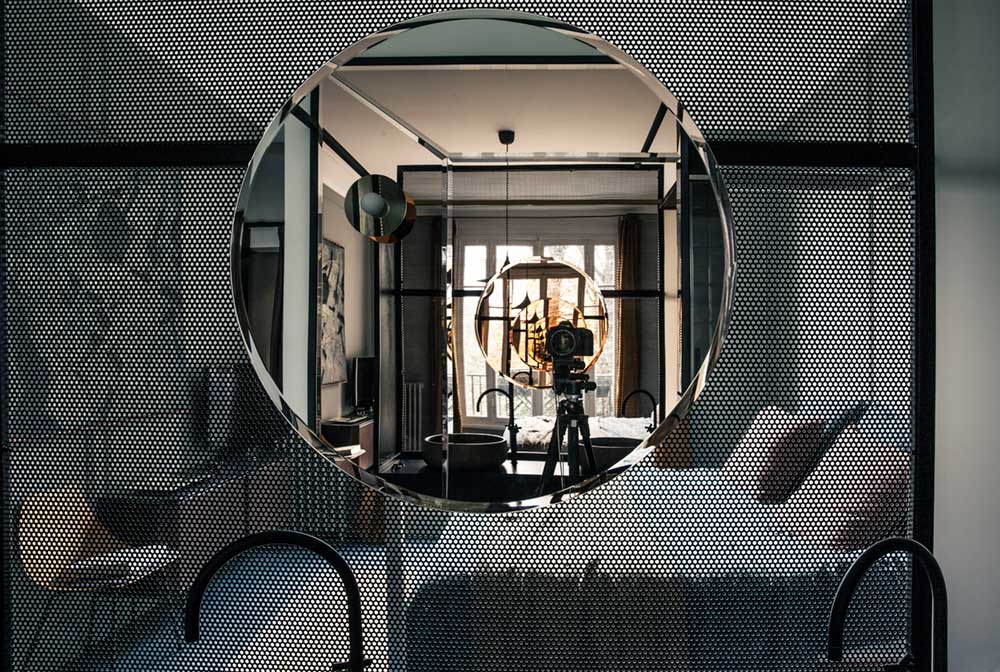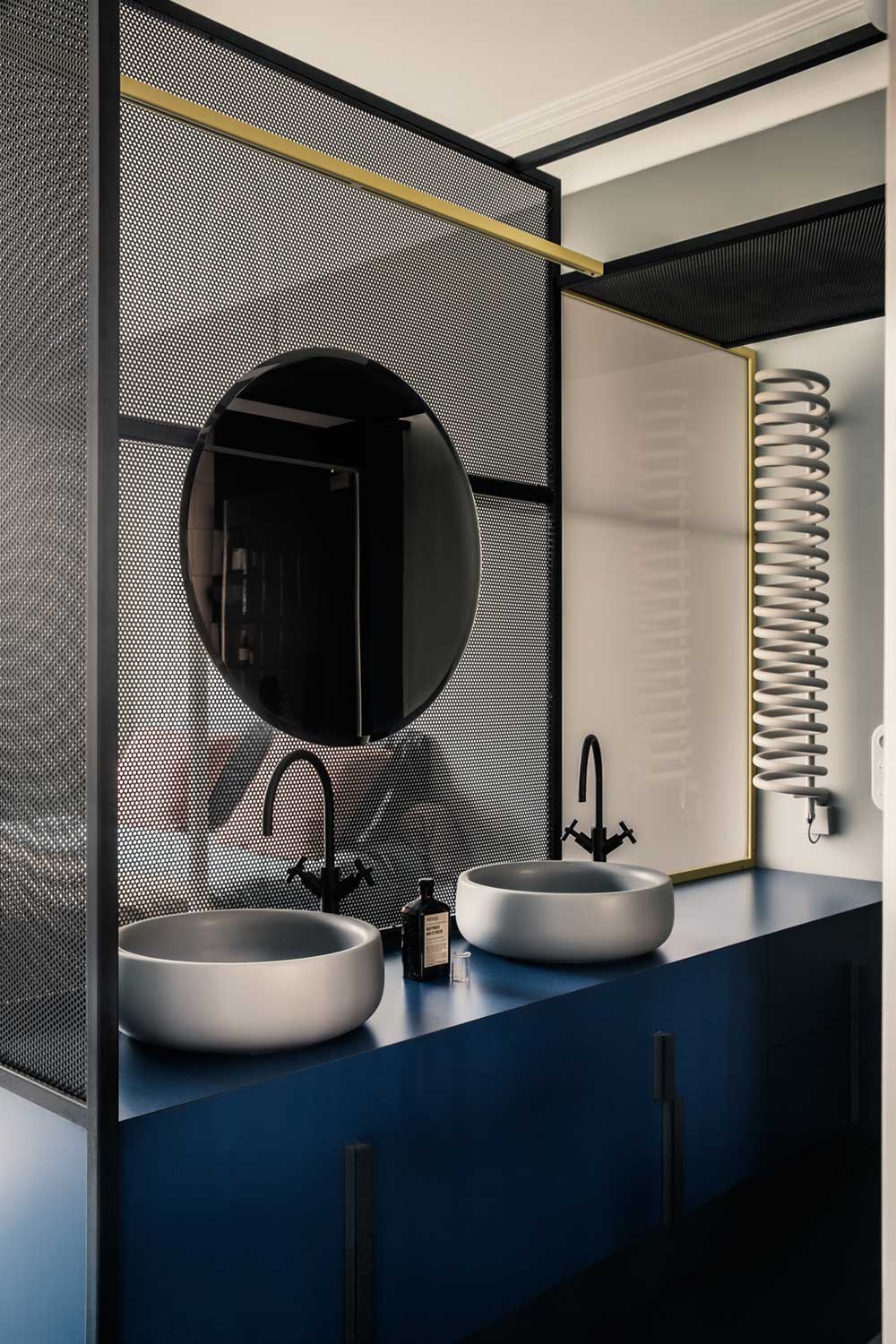 The kitchen is fueled by clean lines, and the dining room is enhanced by 3 white lights hanging somewhat haphazardly with exposed wiring, strung above a fantastic live-wood table.
Simplistic furniture fashioned after French and Italian designers fill this home, all coming together to make this space a delightful family home, offering visually stimulation that is nothing short of impressive.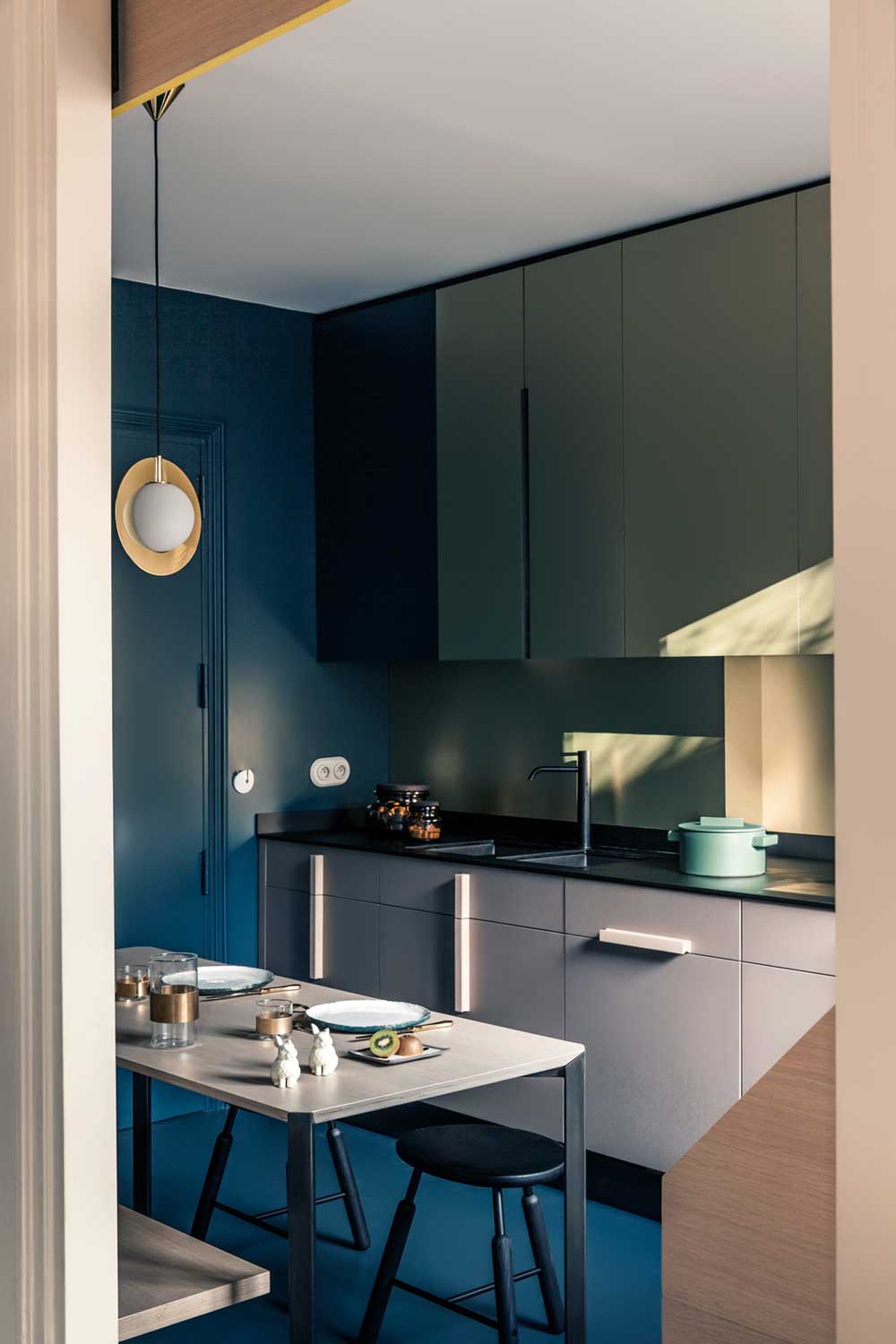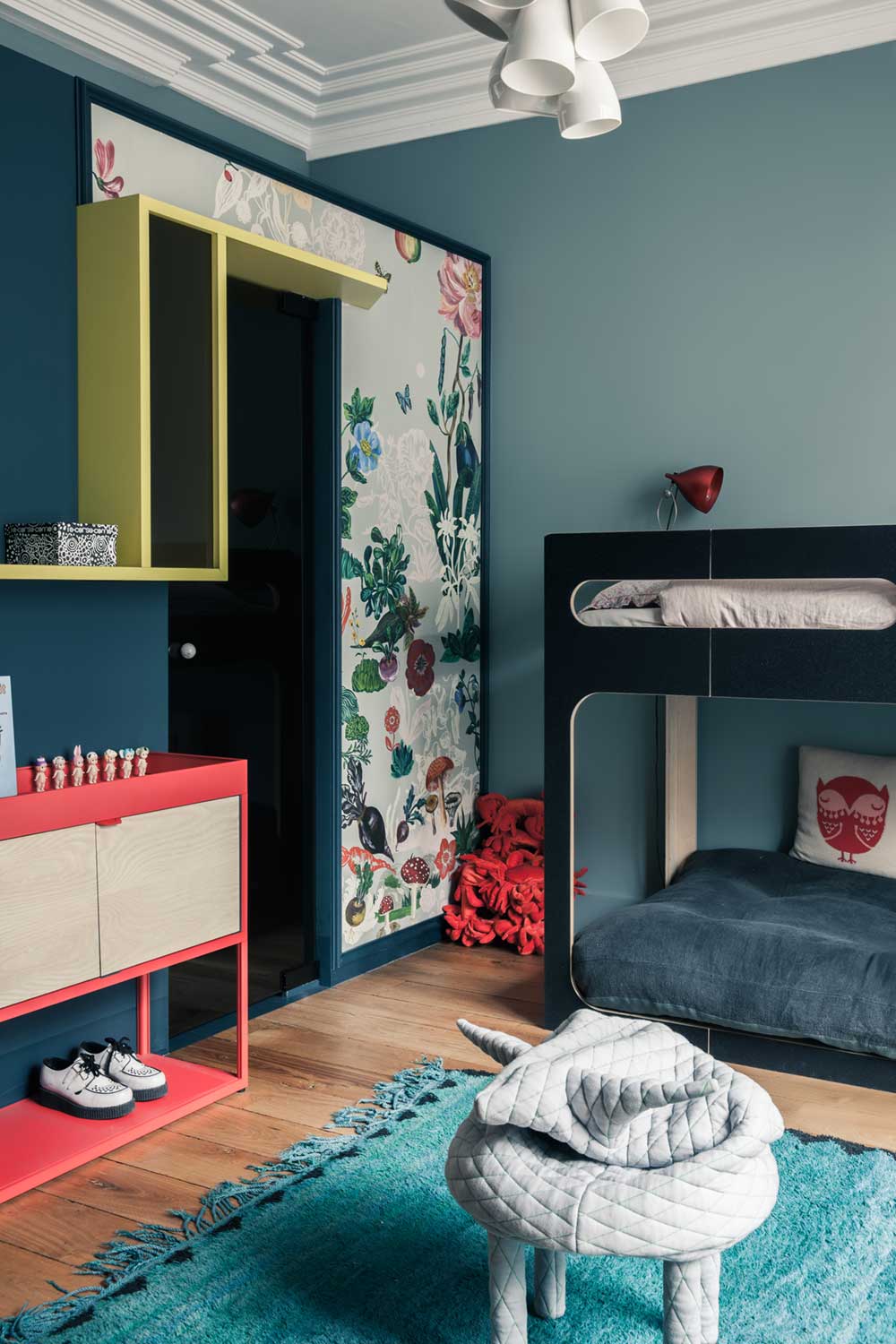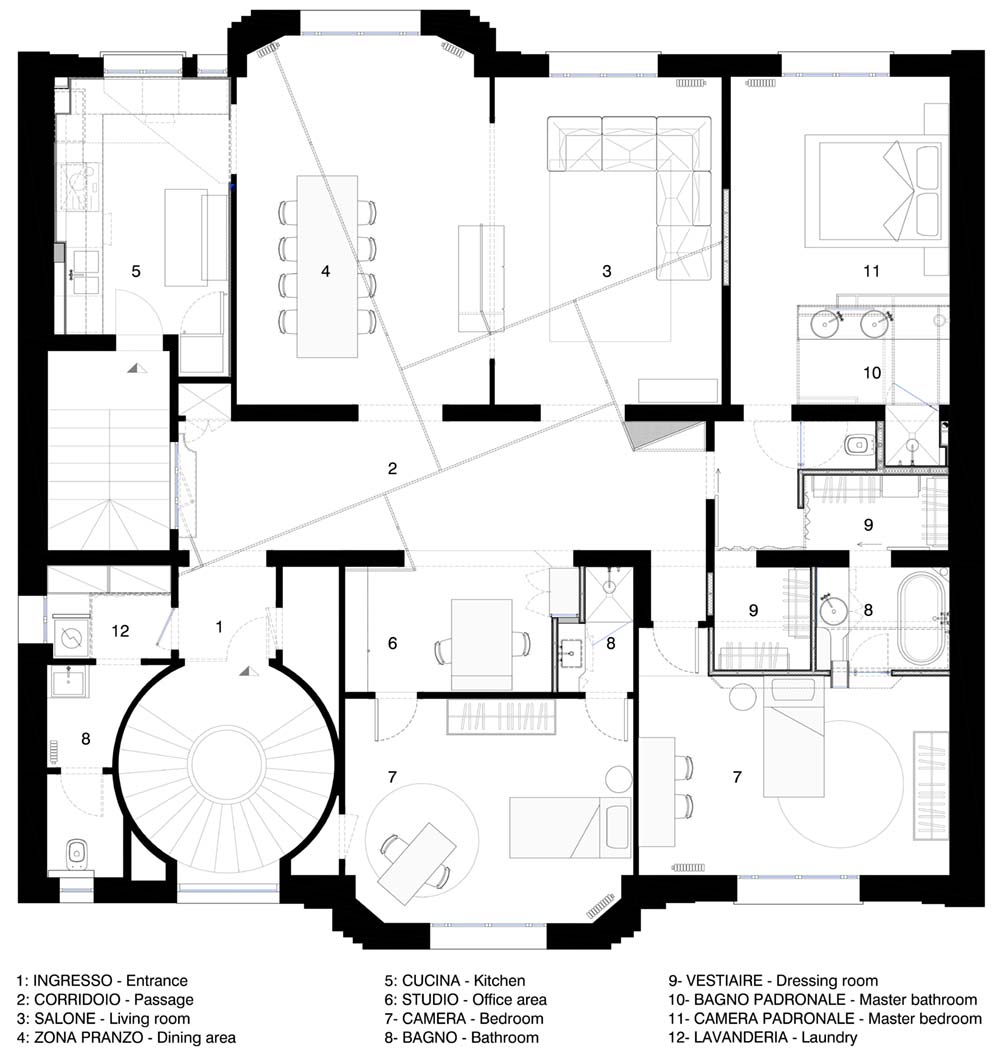 Architects: MARCANTE – TESTA (UDA Architetti)
Photography: Karel Balas