Showflat A1 harnesses elegance and timelessness all in one. Where some spaces might try to capitalize on trending design elements and define themselves as 'modern' or 'rugged', this flat will be ringing in each new year with an un-phased start to the next thanks to the enduring layout and furnishings of this home.
Intended to display elegant and comfortable furnishings, the designer nailed it! And further took it up a notch with brushed stainless steel decorations – adding texture to luxury, while building upon an ambiance of romance and a high-end French atmosphere.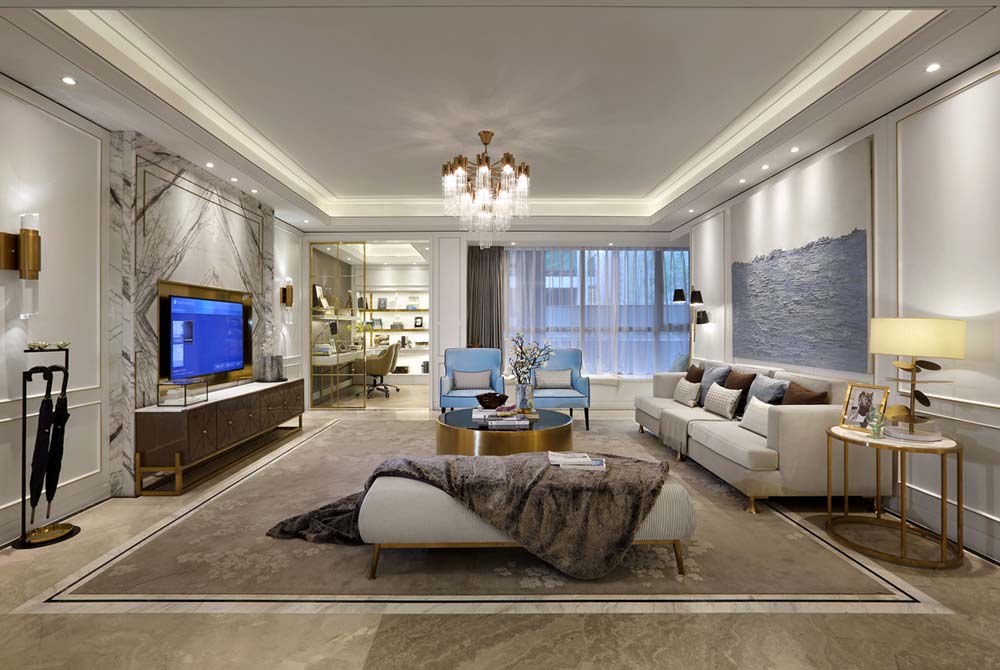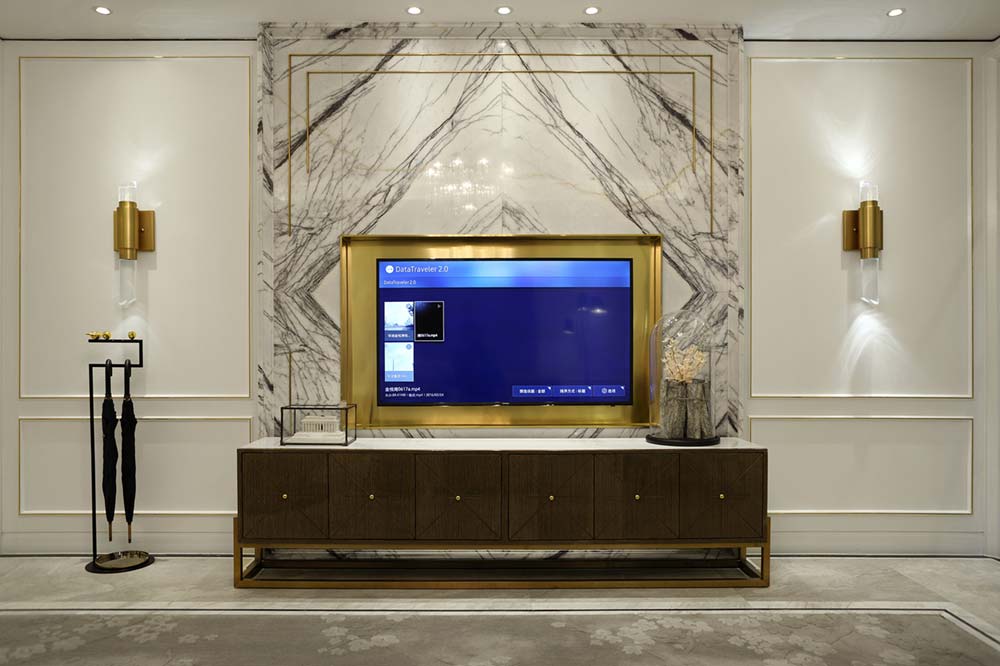 Macaron blue furnishings fuel the visual elements in the living room, along with a round brass coffee table and semi-matching end tables. This same brass is carried into the lighting fixture in the dining room, and the soft hue of blue can also be found in decorative items such as the sandstone picture and in some of the perfectly mismatched seating.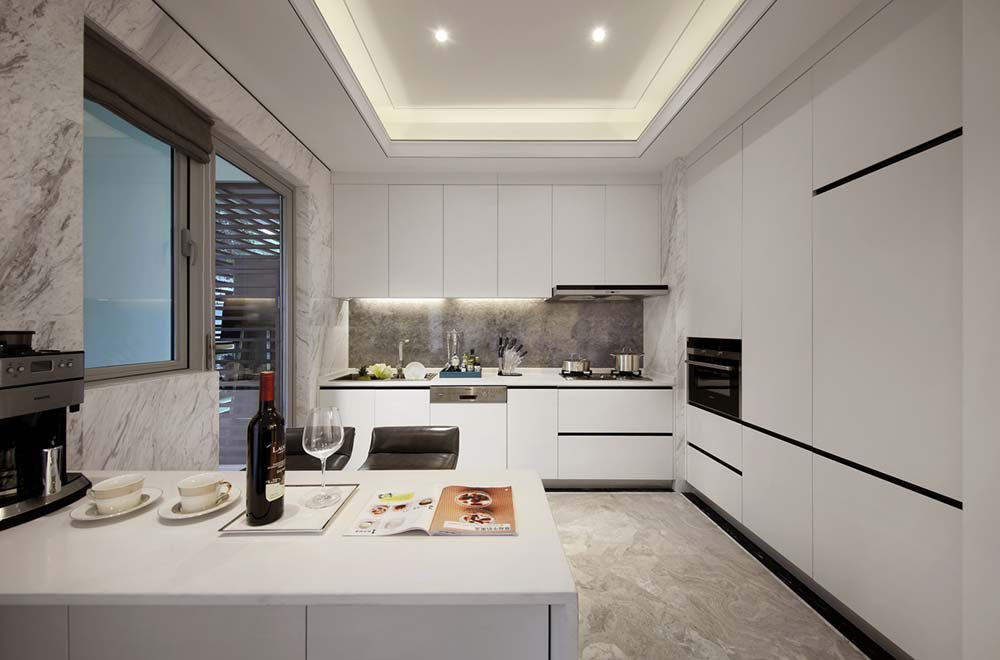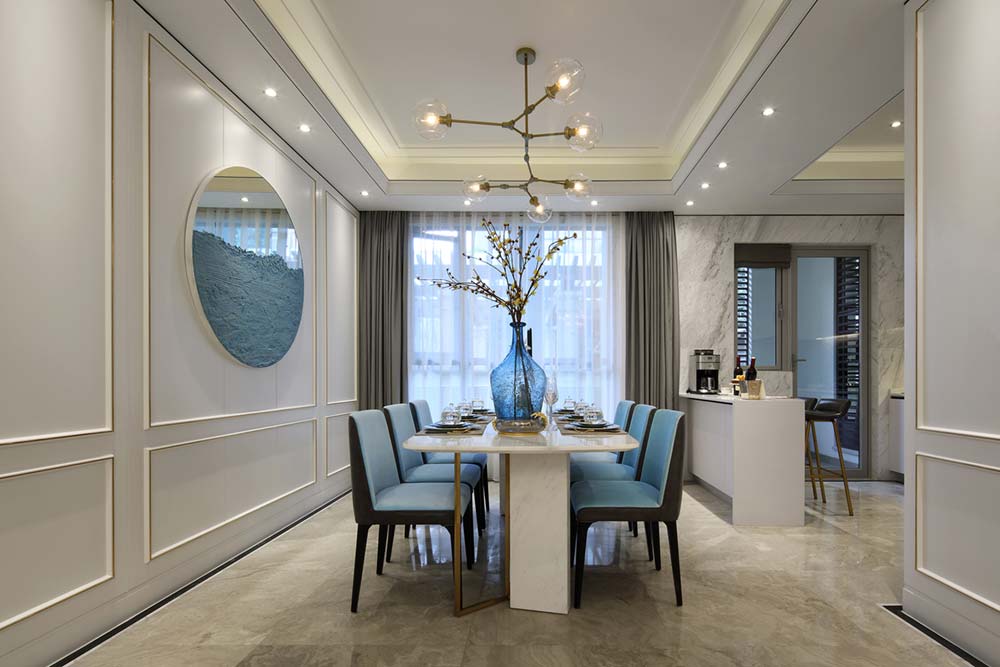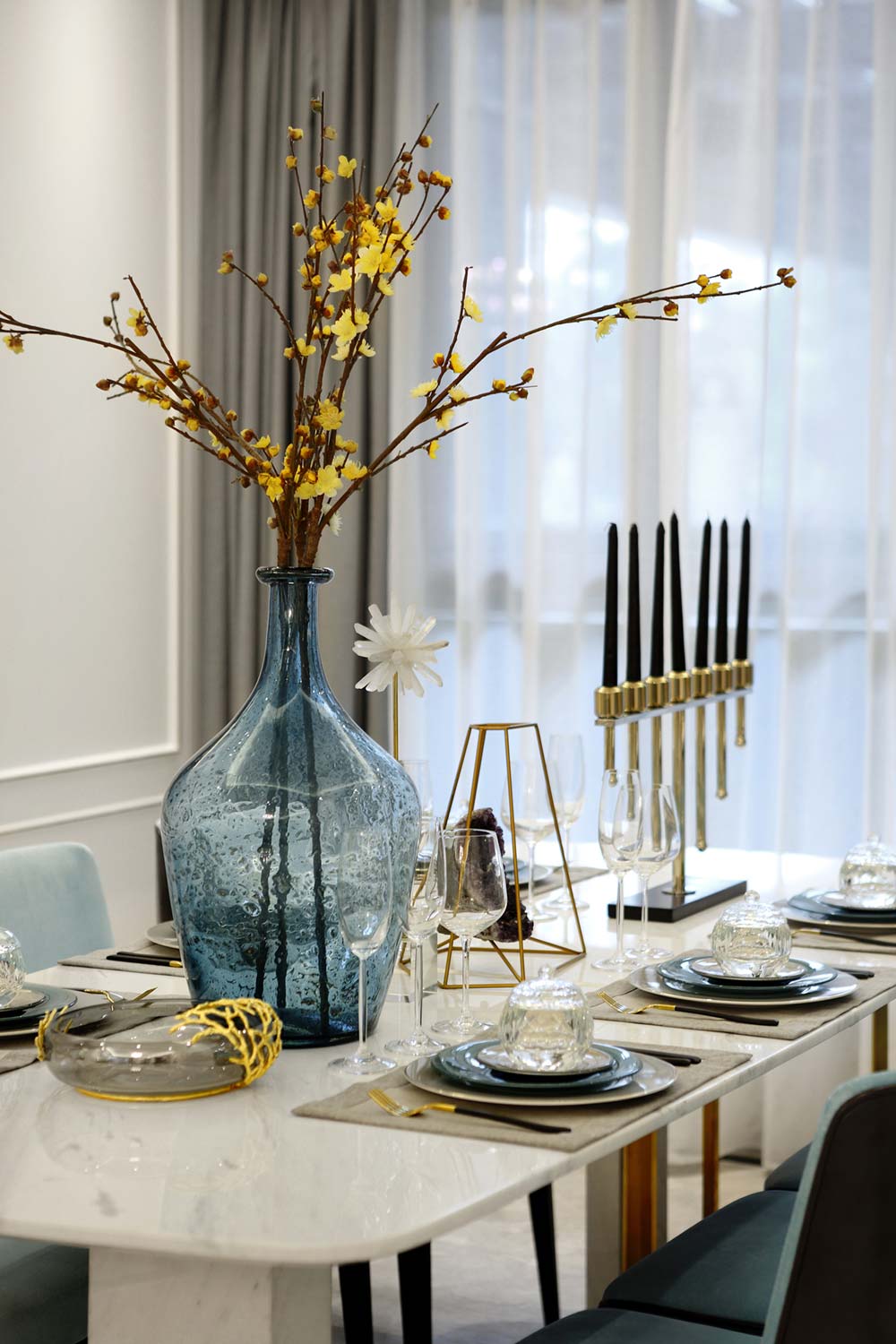 The kitchen is a simple shade of white, with elements of black and grey to give the space a monochromatic clean elegance, which carries through into one of the bathrooms as well – fueled by dense marble and clean lines.
A leaf-like light fixture hangs over the bed in the master bedroom, and similarly to the living room, this space utilizes the same soft blue pallet also.
Although elegance is the name of the game in this home – Batman delivers a definite appeal in the boy's room, balanced out by the girl's room, which returns to soft colors, a round bed and a delightful air of timelessness.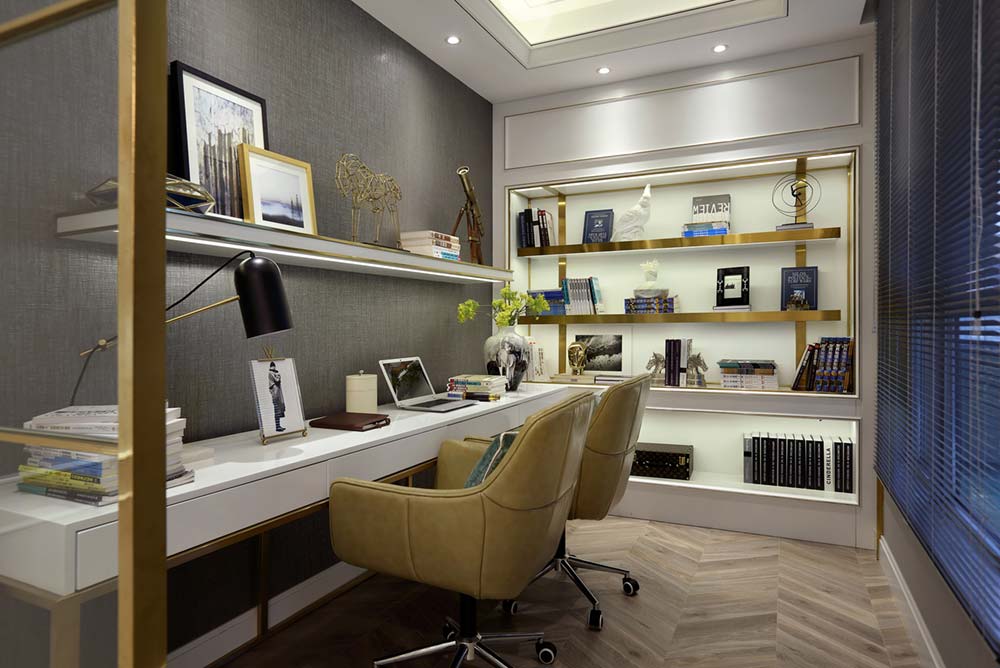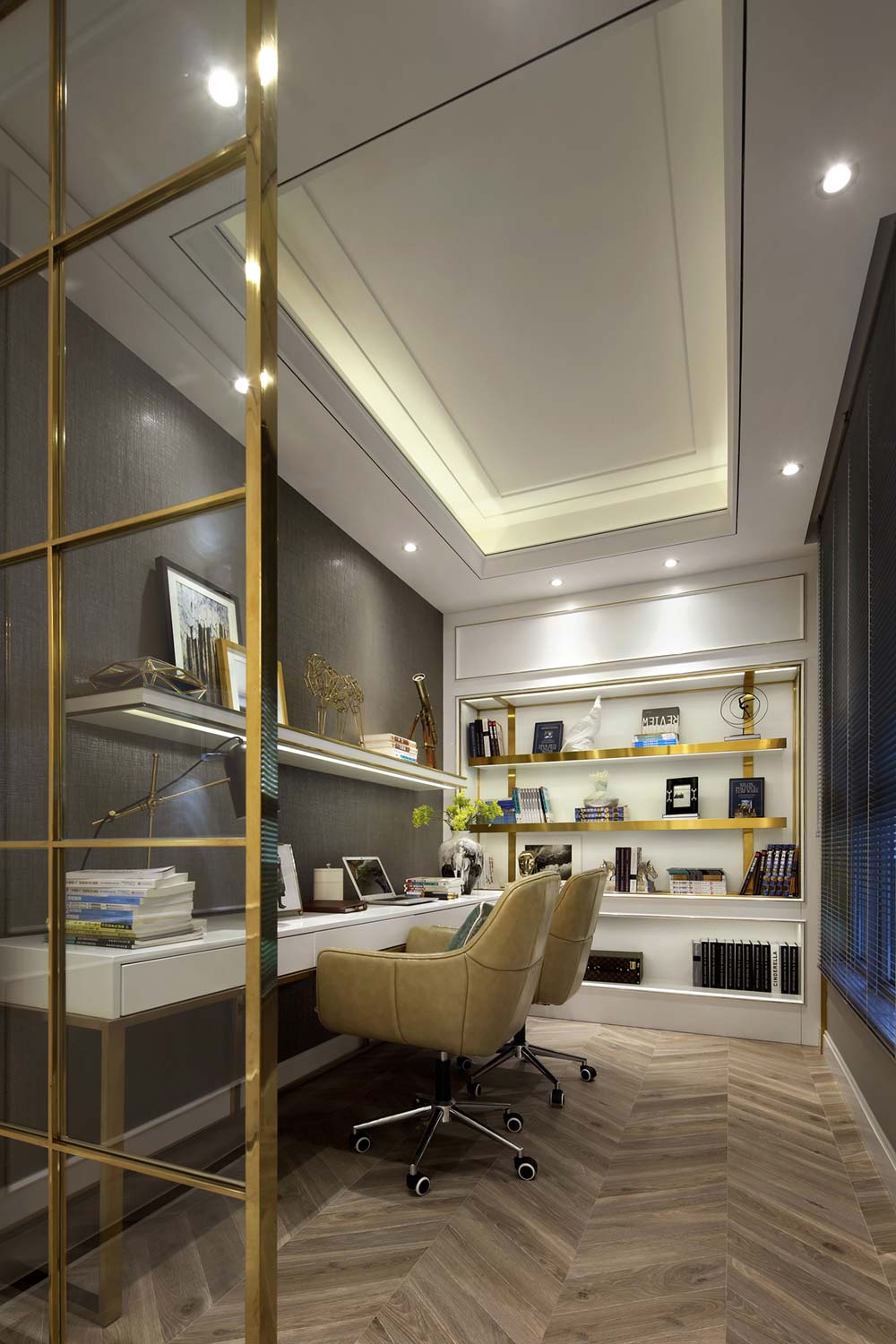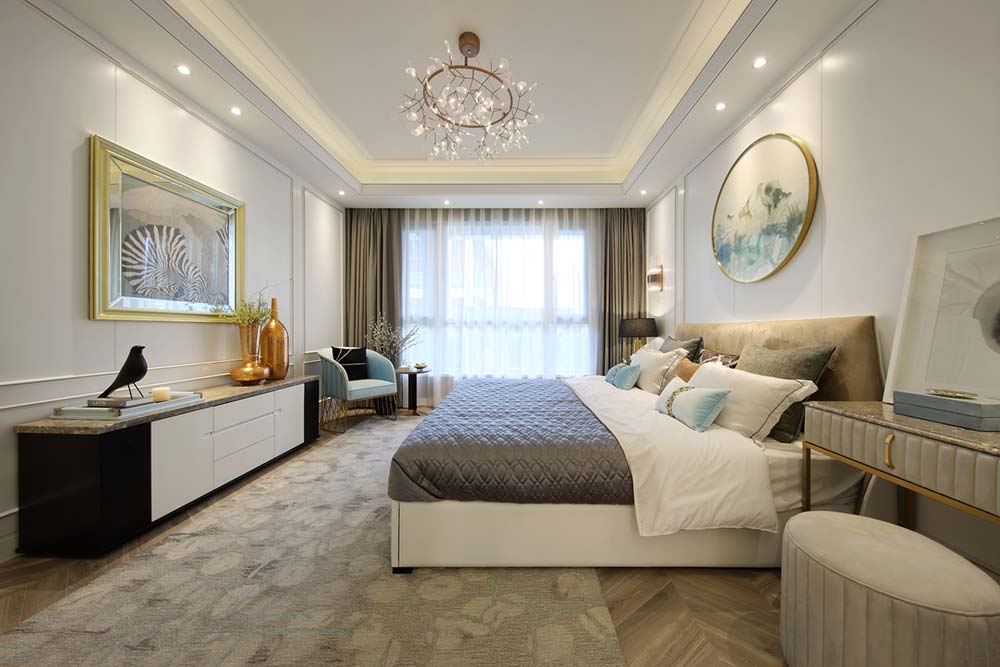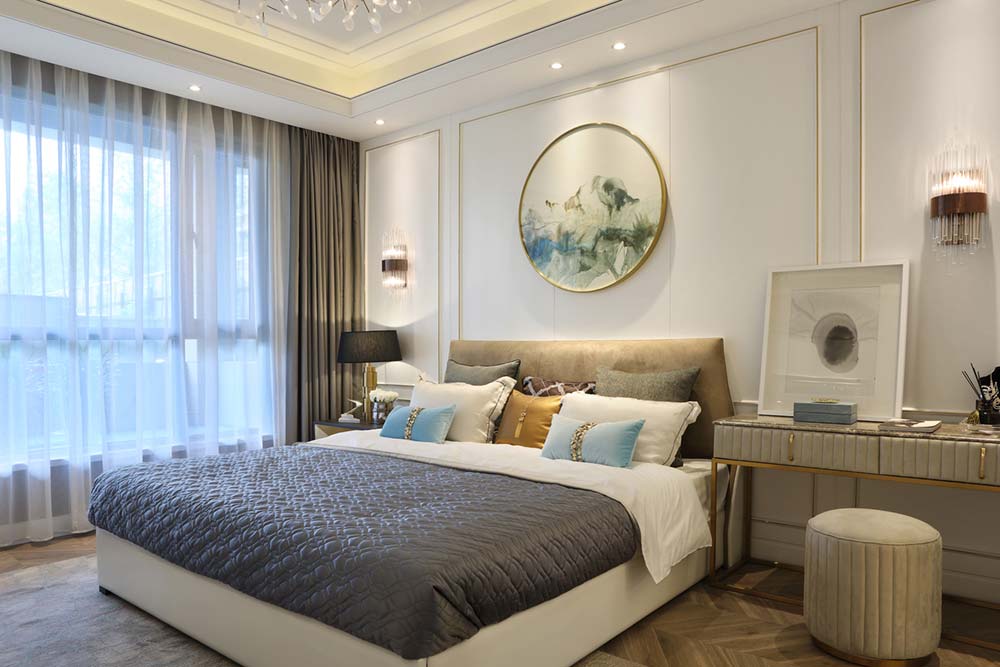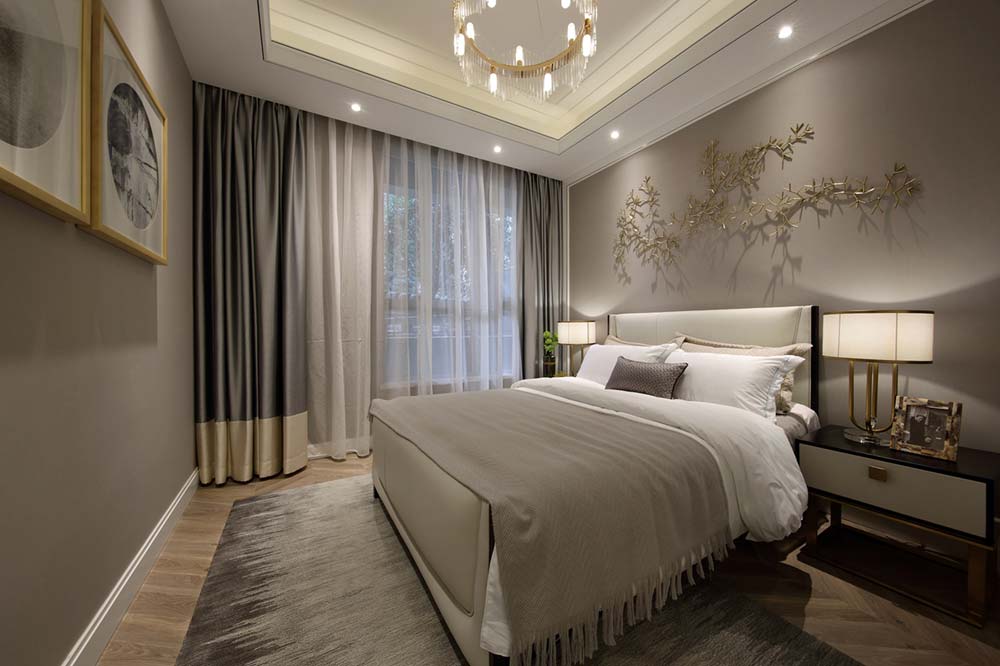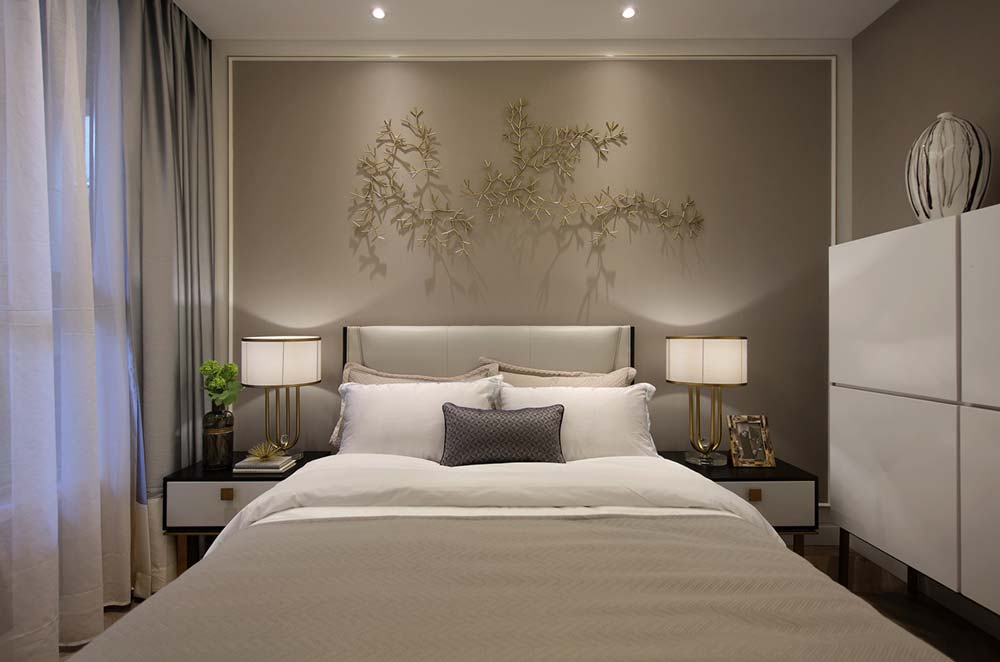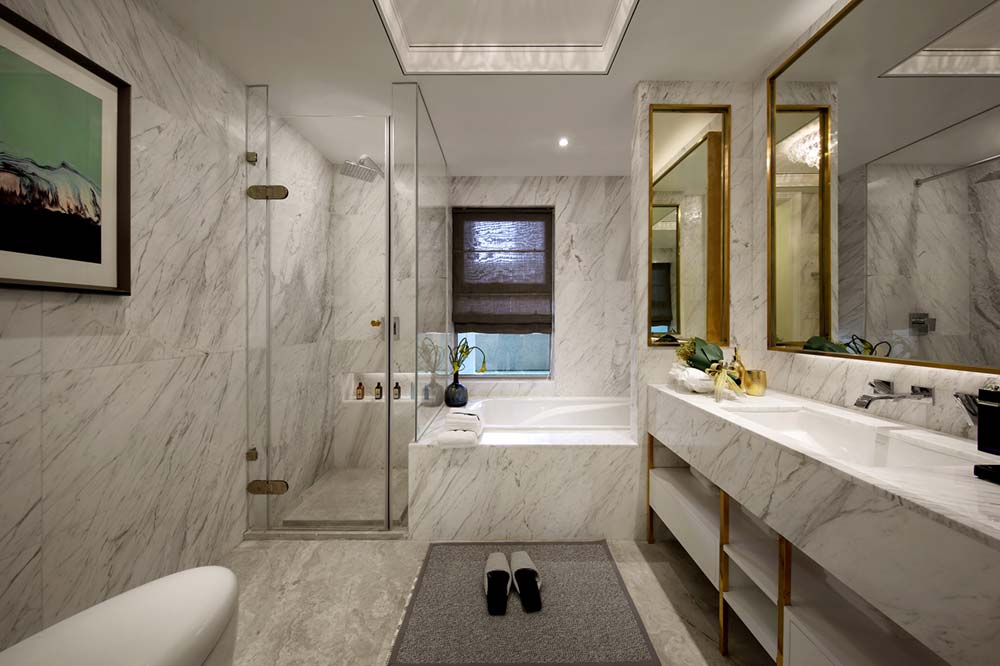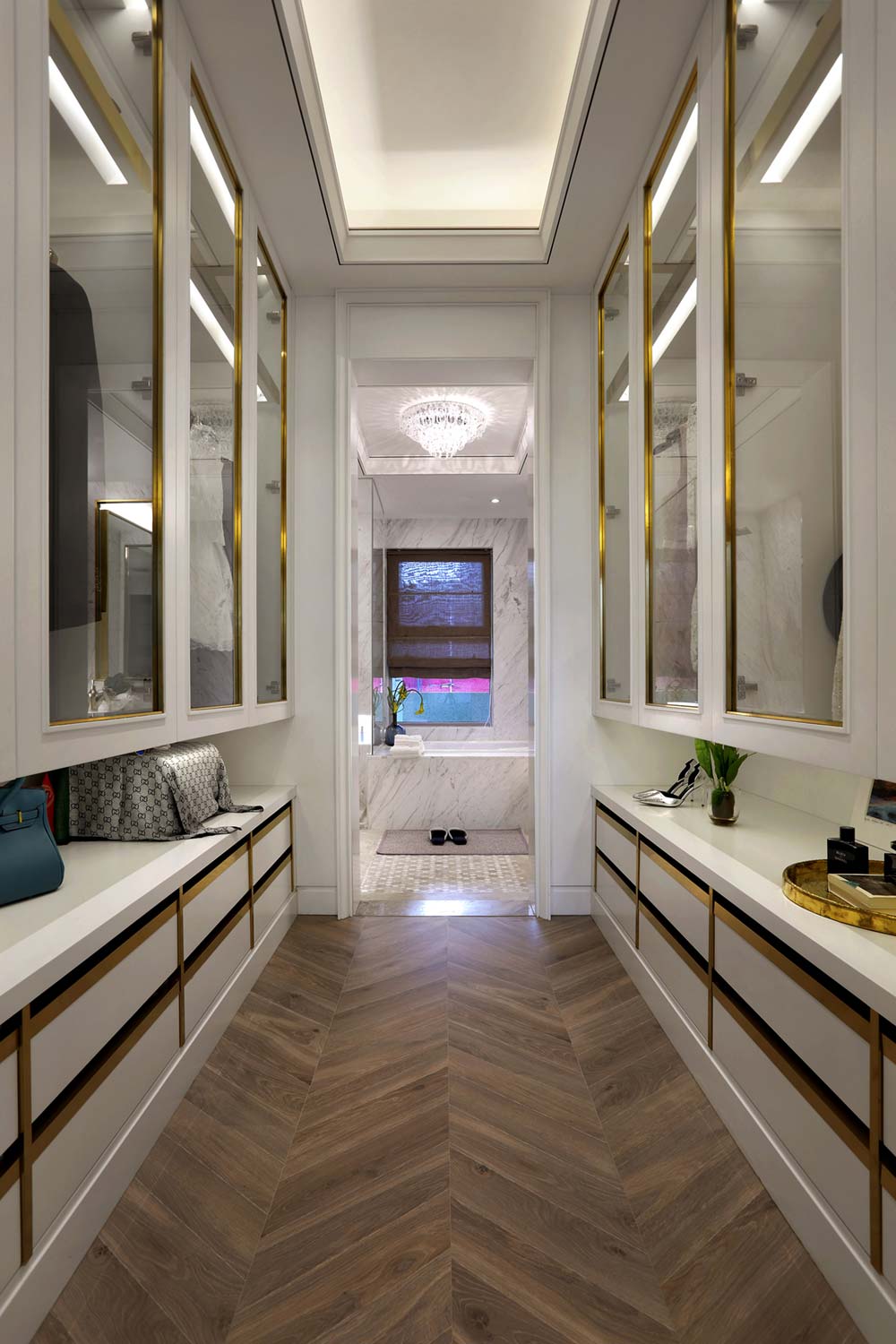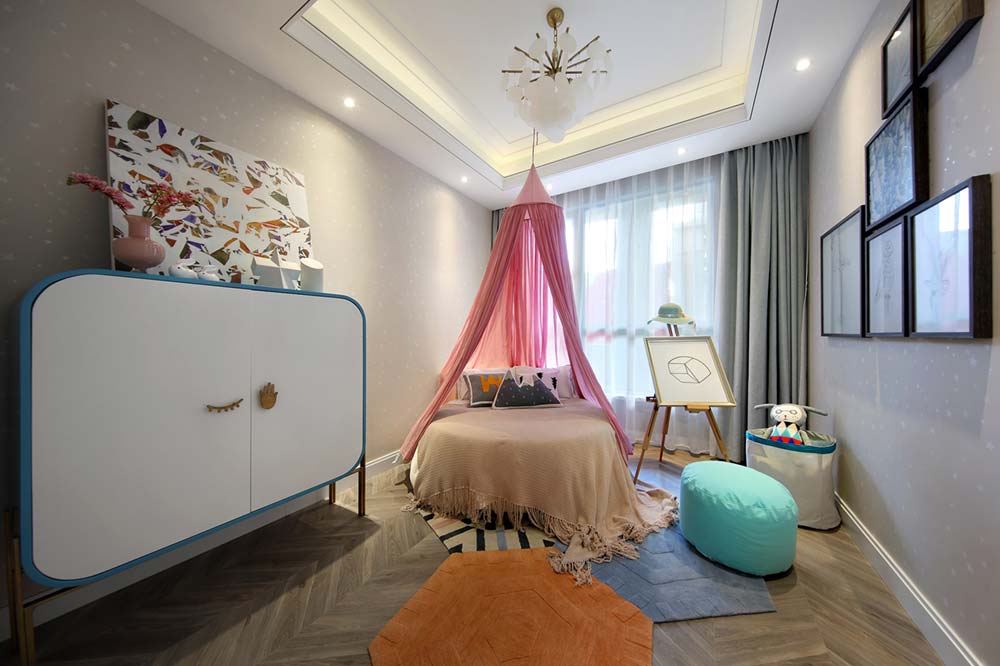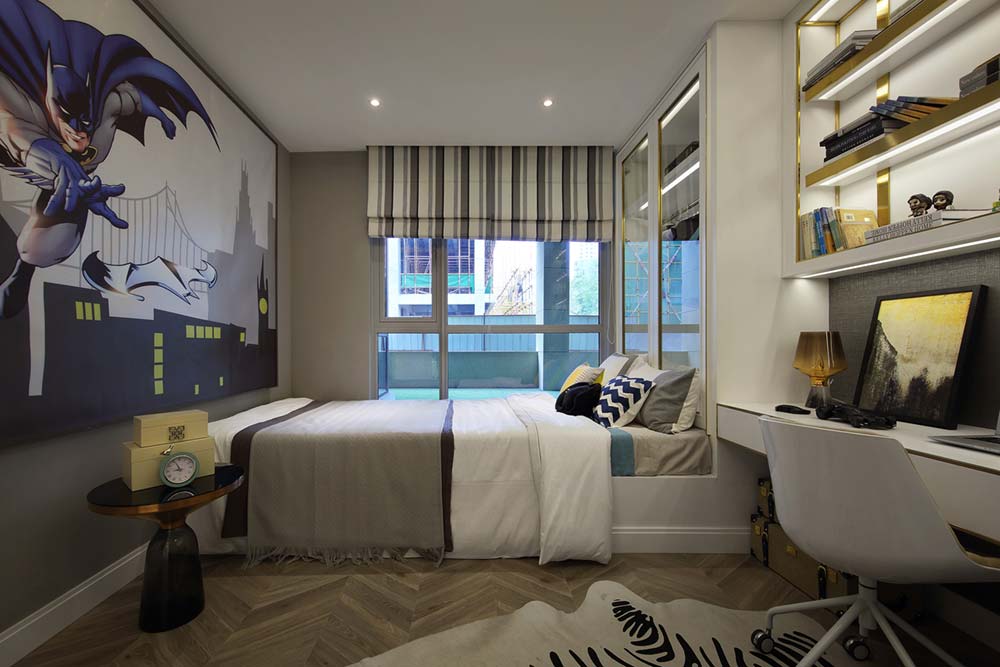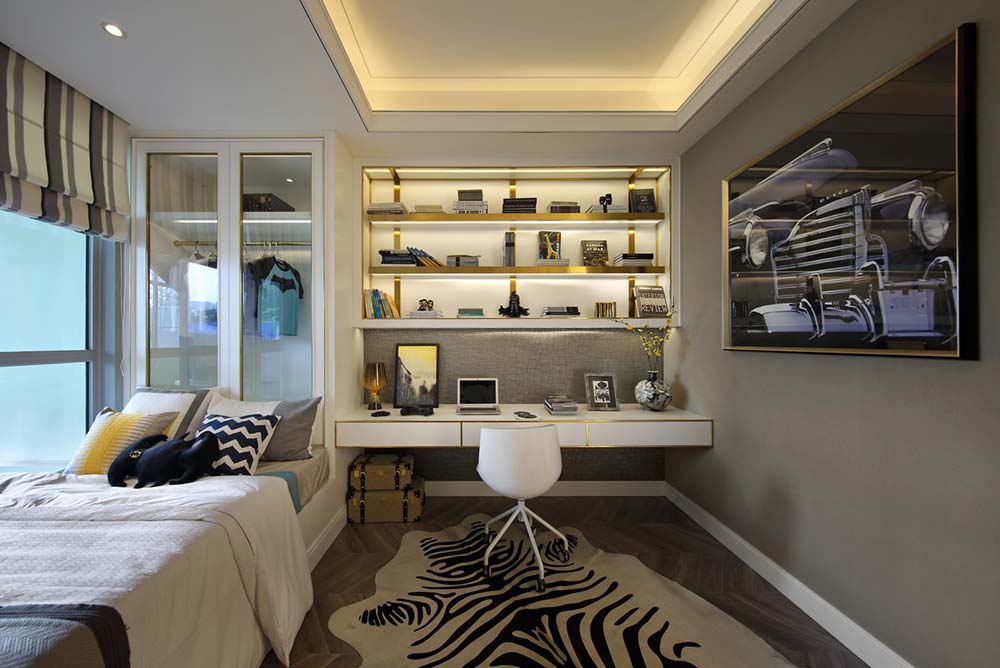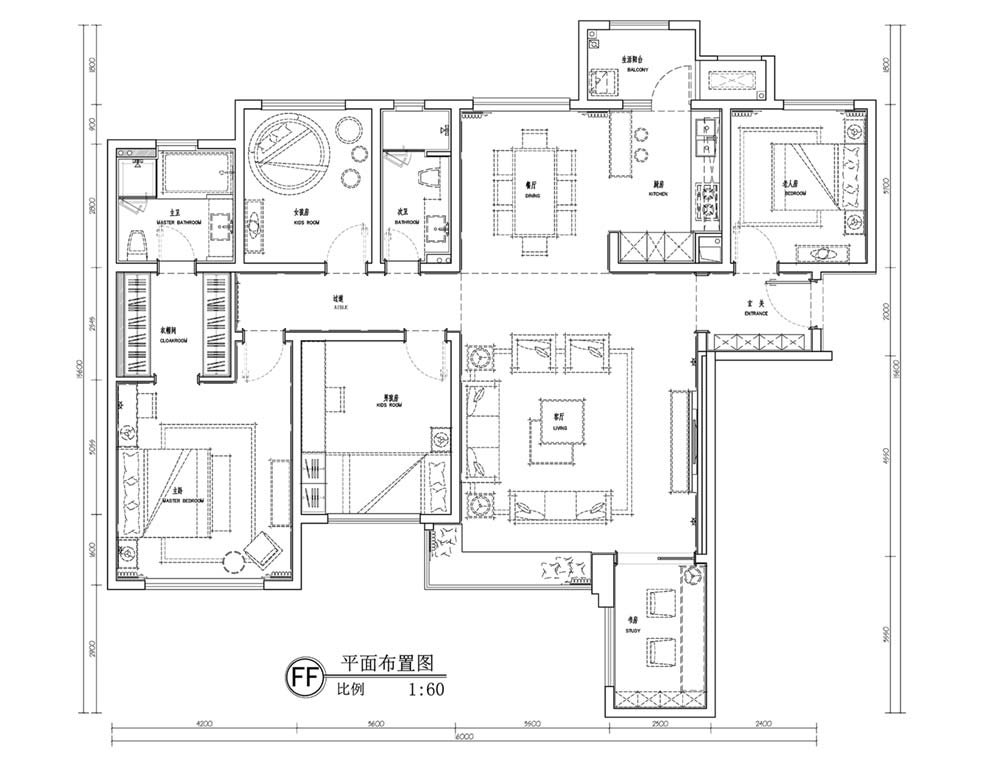 Interior Decoration Designer: Li Jianmei
Decoration and Furnishing Company: Shenzhen Qianxun Decorative Art and Design Co., Ltd
Photography: Jianghe Architectural Photography