Welcome home to the shabby chic work of art known as the Topanga Home. A 1927 original hunting lodge that has been transformed into a simplistic beauty, all without forgoing any of it's original features.
Offering the perfect platform from which to refresh this hideaway, this charming cabin has taken on a transformed appeal, fitted with a new kitchen and an extended bathroom, while maintaining an open floor plan throughout.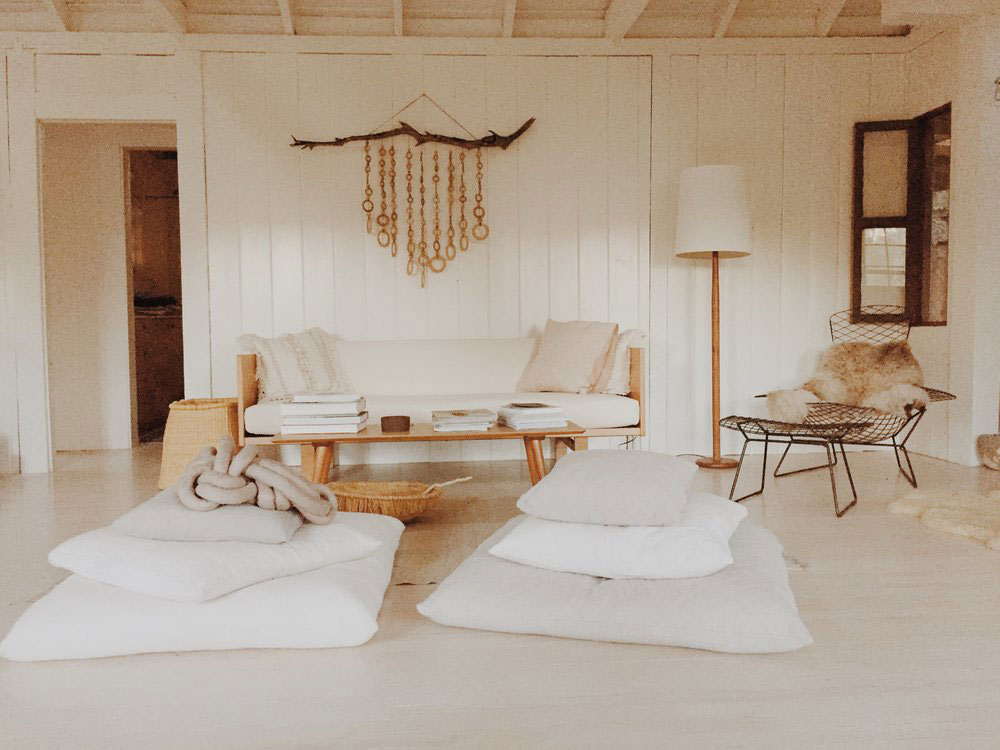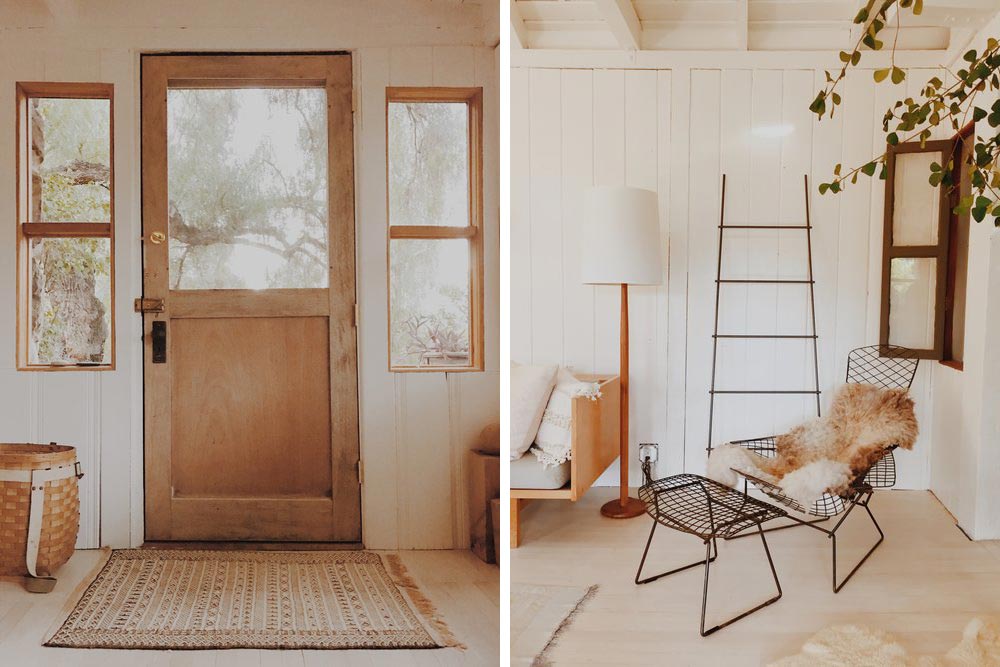 This small space is home to a bevy of natural light that streams in from the array of ample windows, as well as pot-light style skylights carved out from the wood panel ceiling overhead – making this chic lean-to a brightly lit hideaway.
Designed by Mason St. Peter, the "beaming" roof has been painted the perfect shade of white, which plays out on the panel walls as well. And add-ons such as the slide-away wood doors, light pine kitchen cabinetry – mimicked also in the bathroom, and simplistic furnishings, deliver fresh serenity throughout.
In addition, the brass kitchen faucet and the wrap-around brass bathroom shower curtain, along with the up-cycled claw foot tub and oversized round bathroom mirror, offer rustic elegance to the home without interrupting its masculine air …truly bringing about the ideal getaway!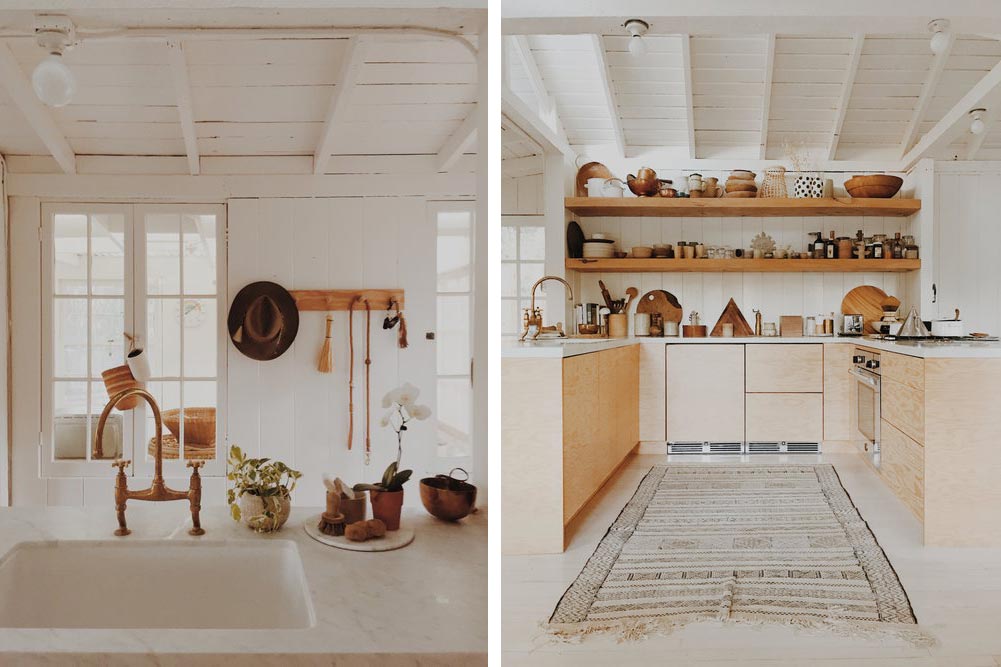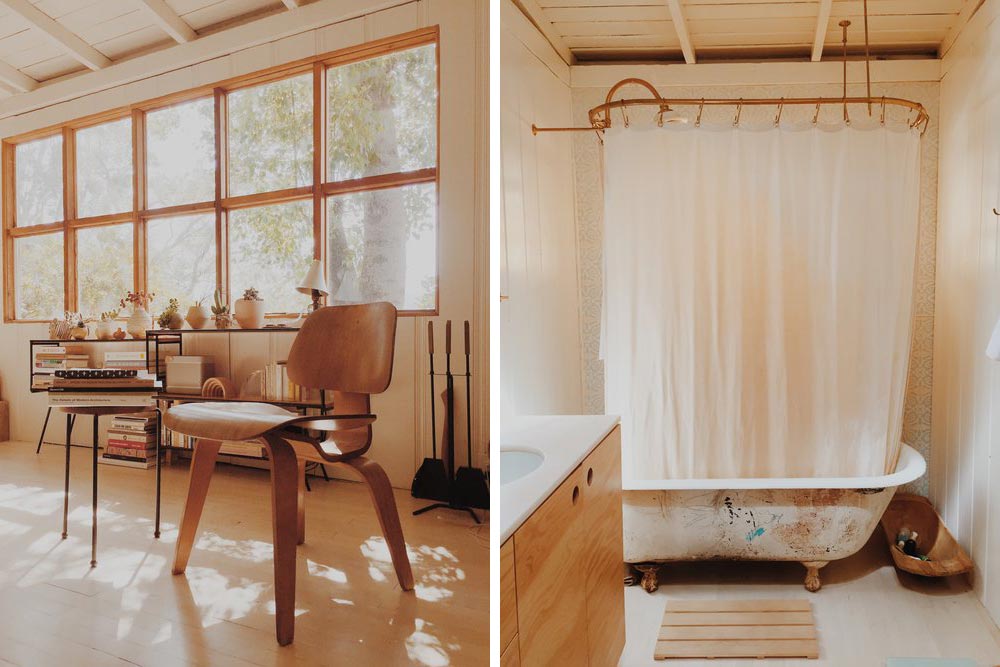 Designer: Mason St. Peter
Photography courtesy of Mason St. Peter