Located in Belgravia, this Georgian style 5-story home has become a vision of well-lit transparency, texture, tranquility and artistic allure. Whether living in it or looking upon it, Perf House is – well, seemingly perfect!
Designed, in part, by the owners who desired an open concept much like their home back in London, Perf House is shrouded in ebony metal, refined glass, natural elements of wood, along with plenty of light and good taste.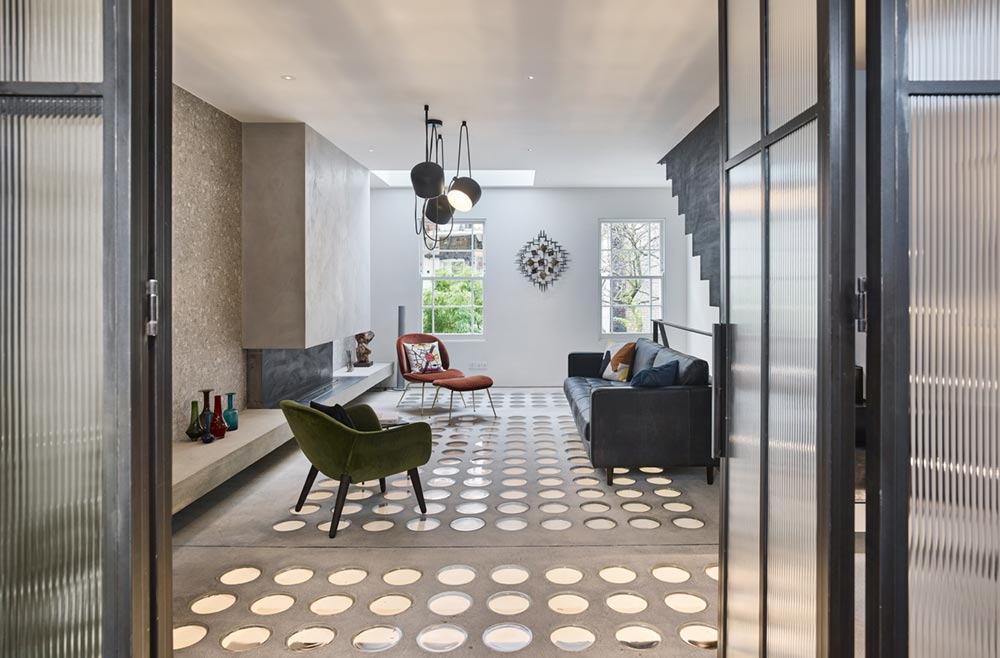 Largely industrial in nature, which is blatant within the metal staircase, concrete walls and flooring, and casually hung steel lights in the sitting room, it also has a minimalist allure to it, coming together in exciting harmony and an excellent use of space.
The basement area has been refurbished with footpath paving lights, and is a big feature of the home itself; fashioned after London's shopping district and bringing together the two floors with added light appeal.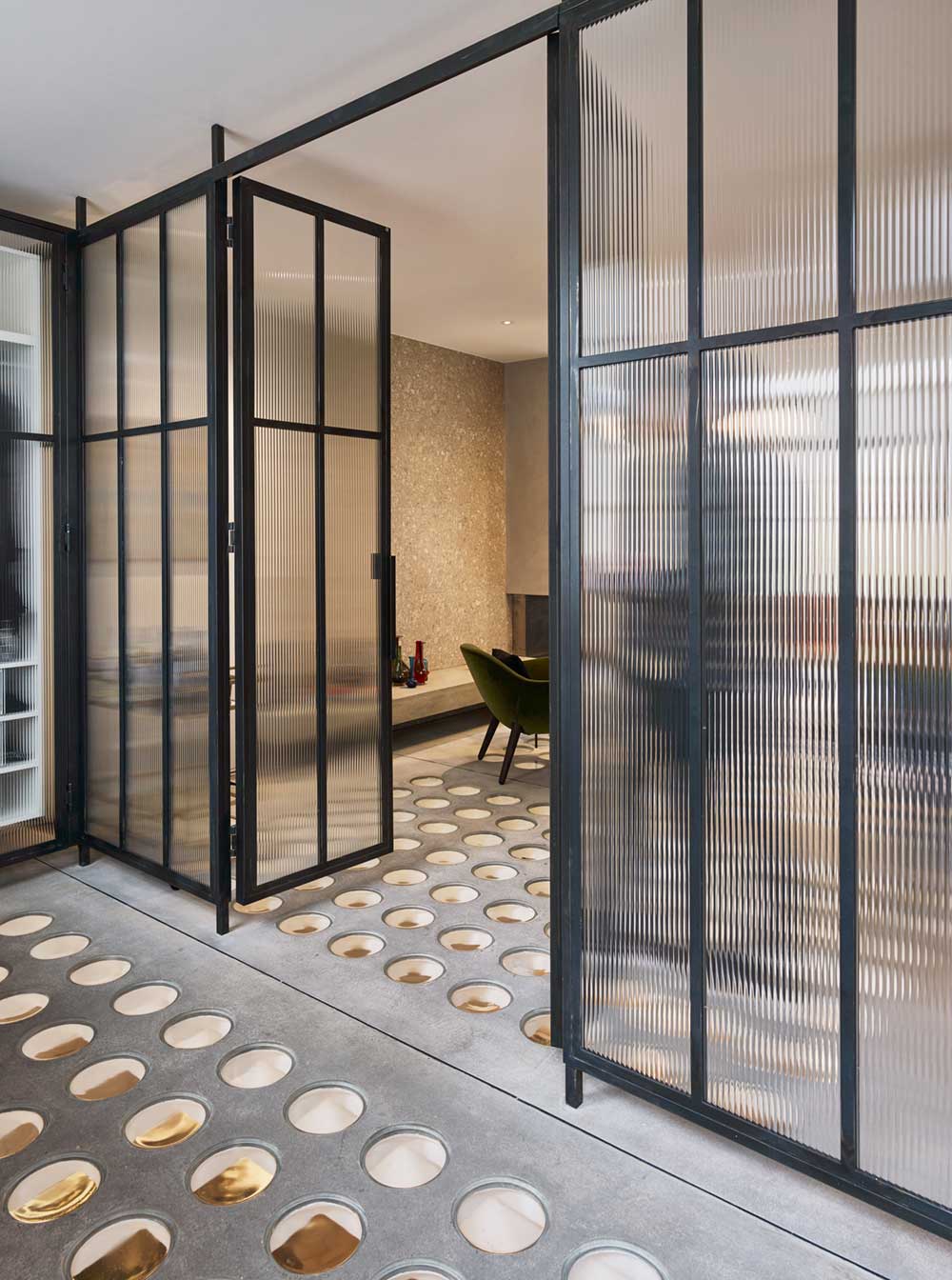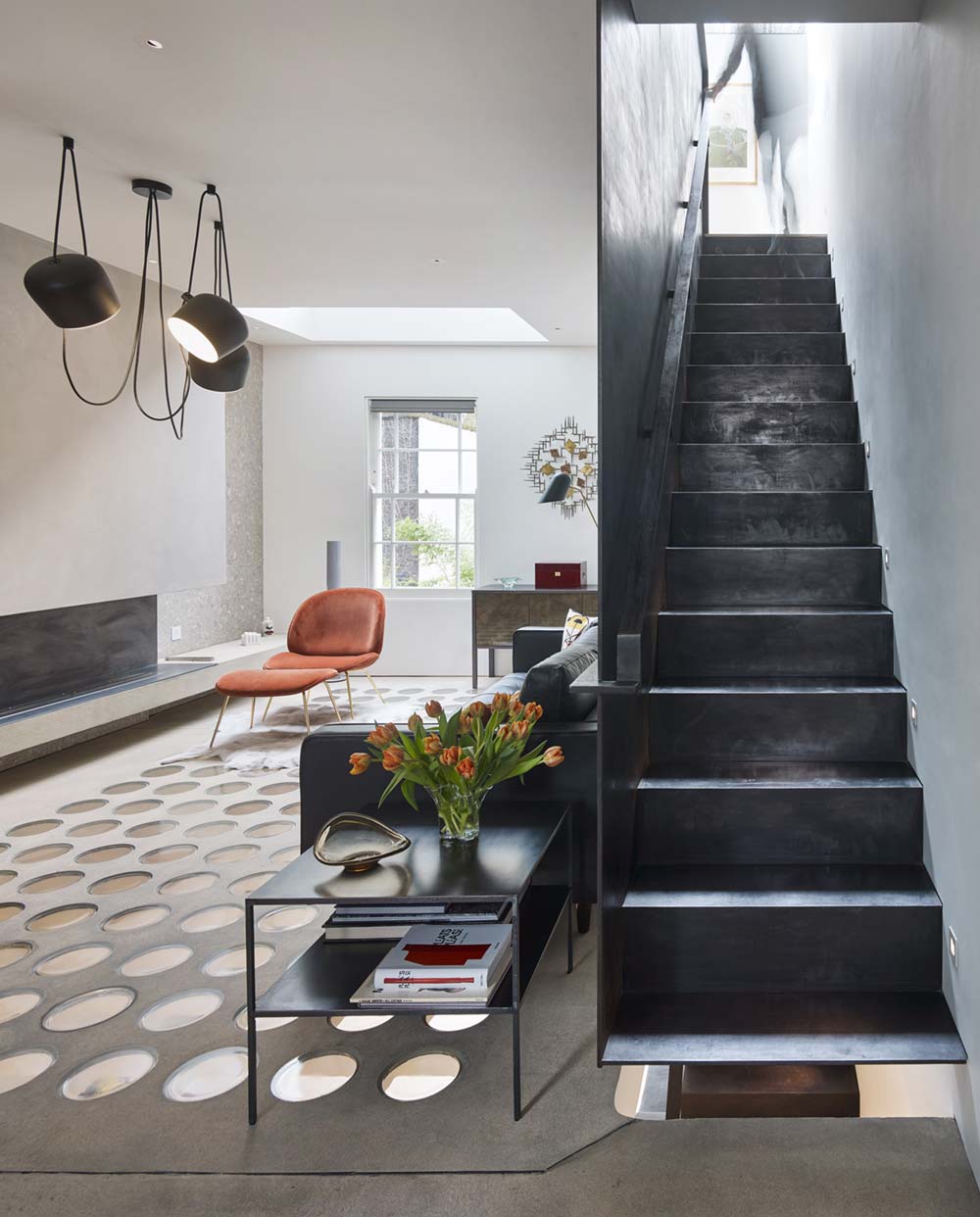 In addition, the patio space that is offset from the living room, opens up the narrow floor plan nicely, giving the illusion of added space thanks to the glass wall leading outdoors to a tranquil sitting area.
Handmade, box-style timber stairs make their way to the top floor – and although not shown, is sure to be as aesthetically pleasing as the rest of this home, which is without a doubt, a breath of delightful interior fresh air!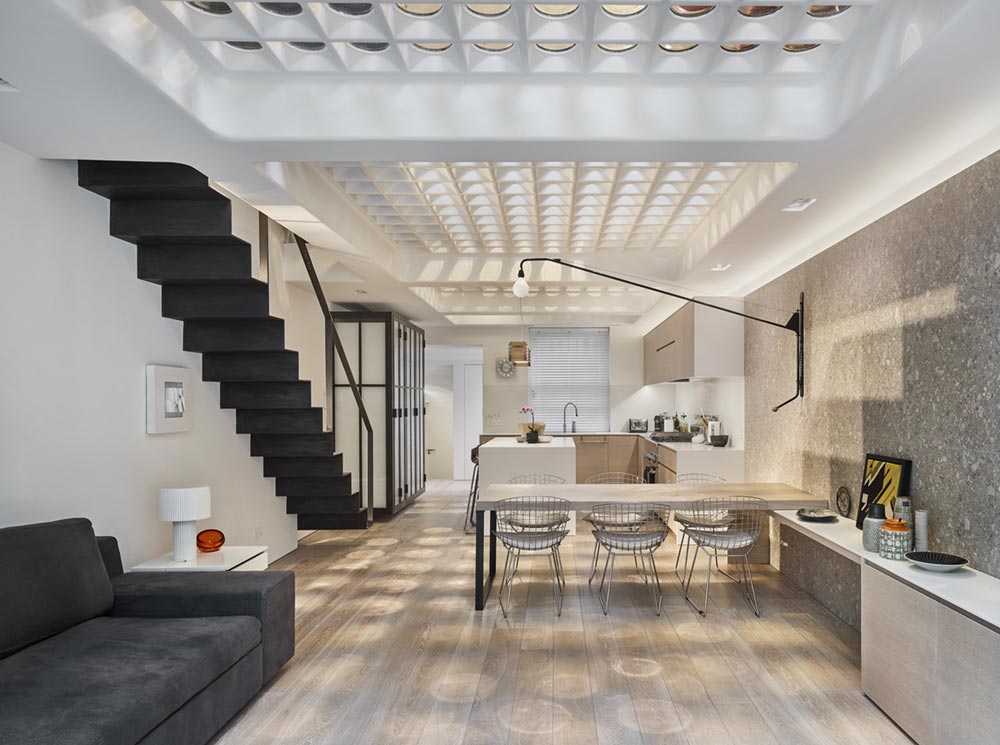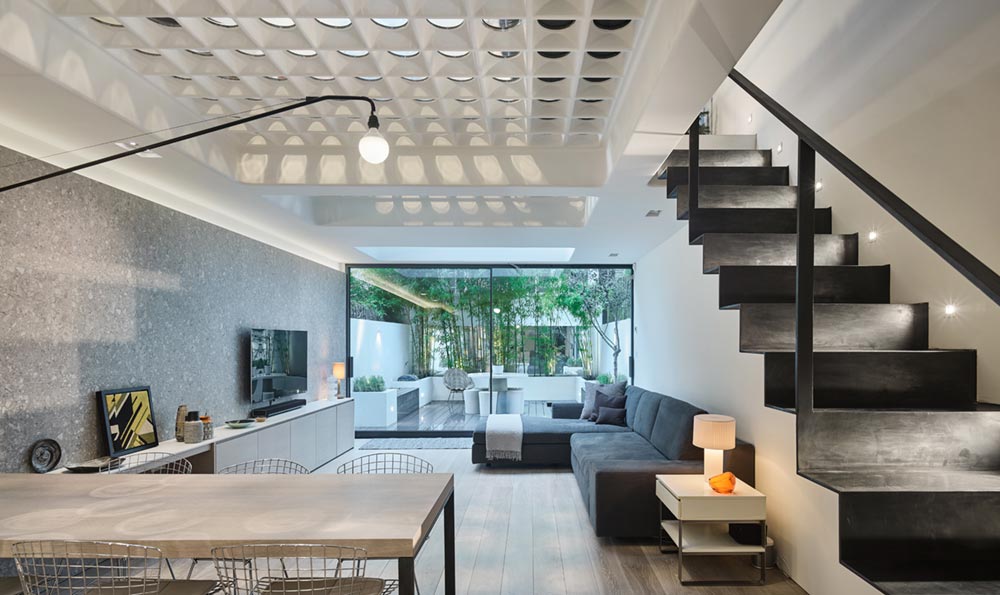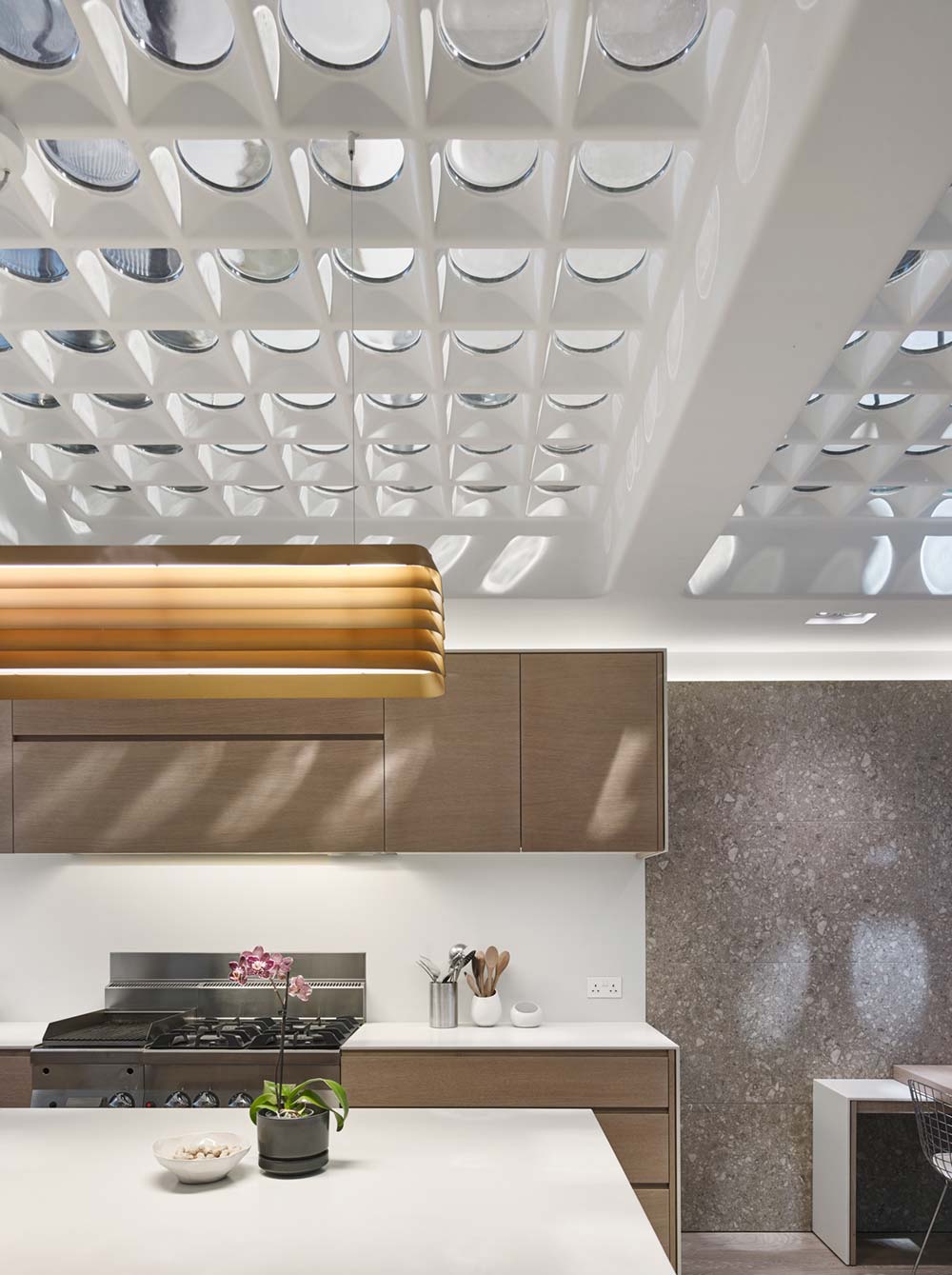 Architects: Andy Martin Architecture
Photography: Nick Rochowski