Welcome to the simple pleasures of Maison Lagarde, a small 4-level family home set on a narrow lot in Montreal, Canada, which opens up floor-upon-floor to modern living and an excellent use of limited square footage.
Perhaps the biggest focal point is the outdoor mezzanine that is offset from the kitchen on the main floor, which extends the feel of the dining room and makes this particular space seem airy and spacious.
It also shares a partition wall that acts in unison with the all-white flush cabinetry in the kitchen, while creating a useful clean separation from the entranceway.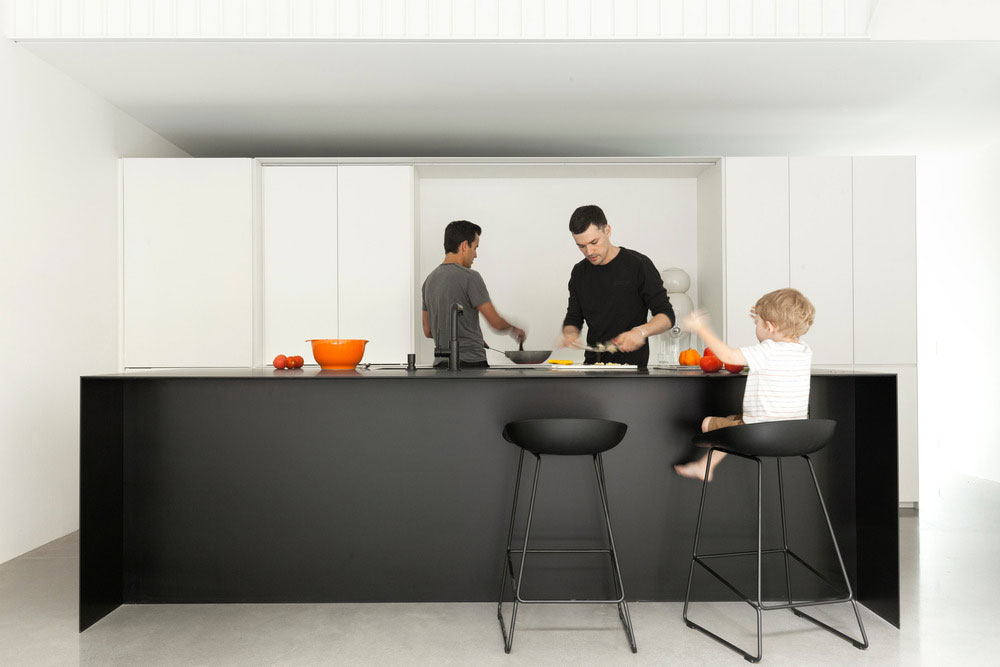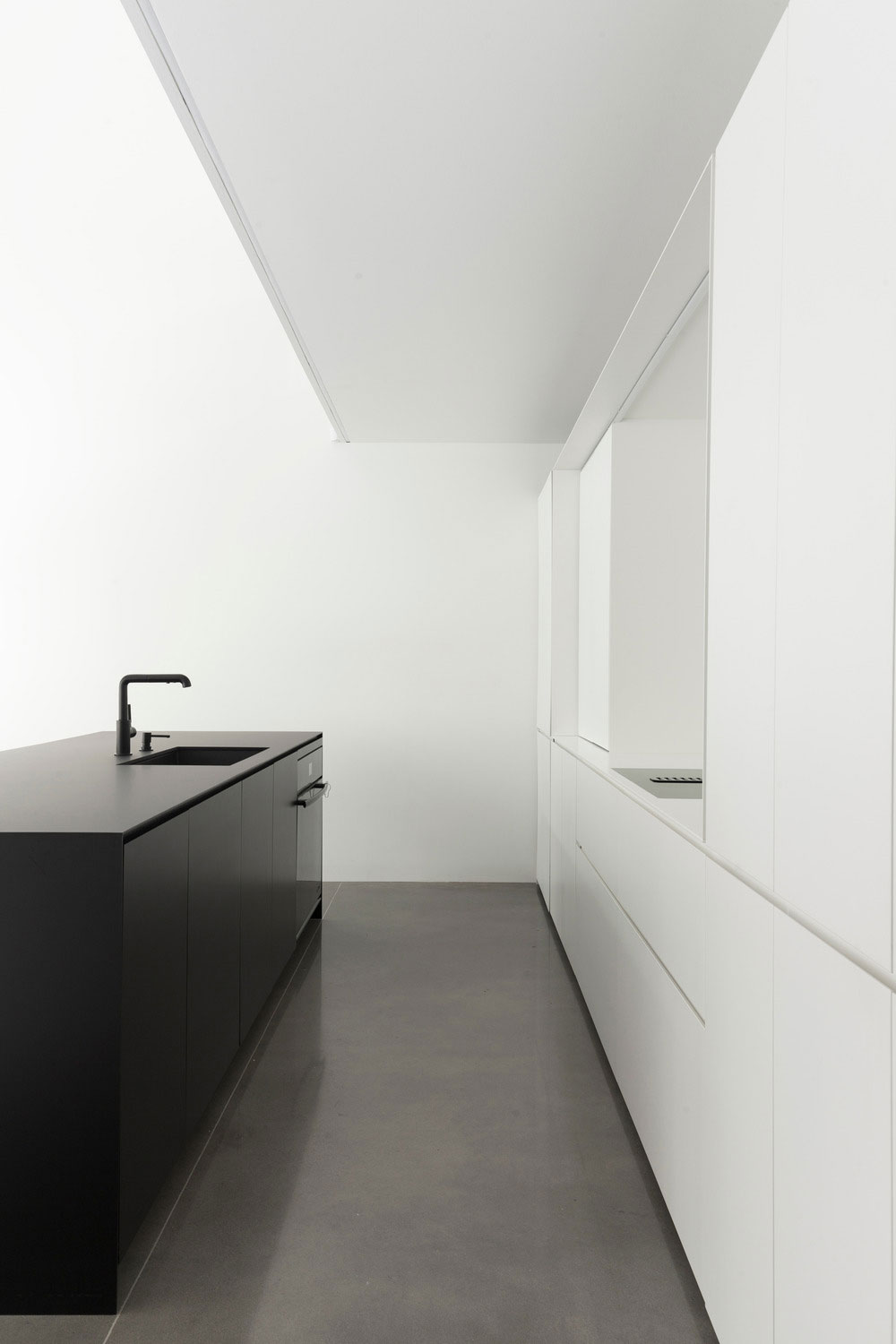 In addition, the living room that hovers above this dining space is set in a loft-like fashion, and is arrived at via the wooden-slat staircase that offers an unobstructed view from floor to floor, while it also shares in the view of the patio below – bringing in natural light and increasing its visual space also.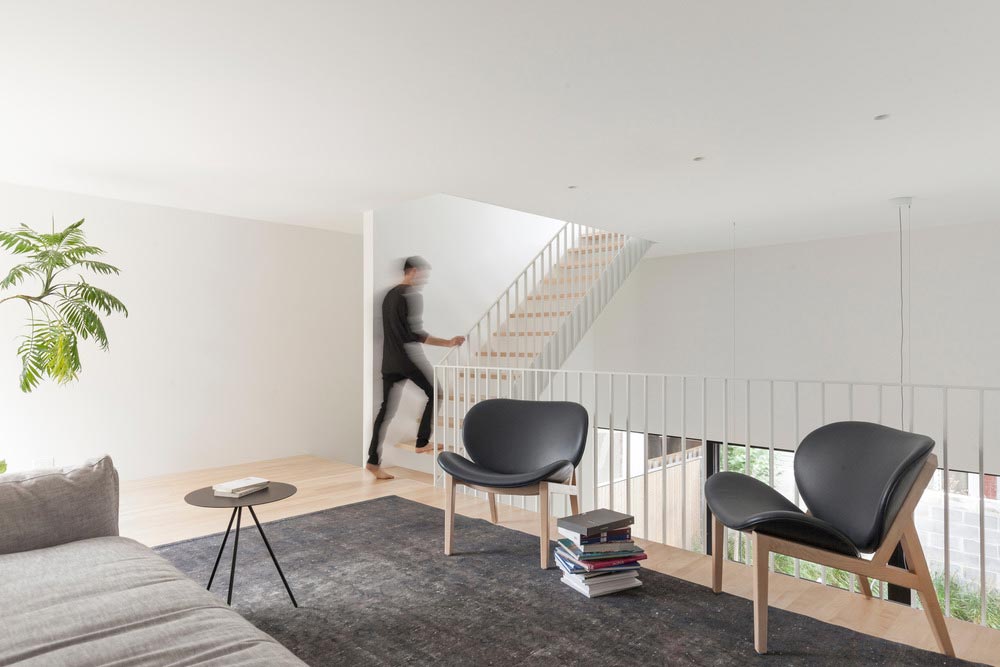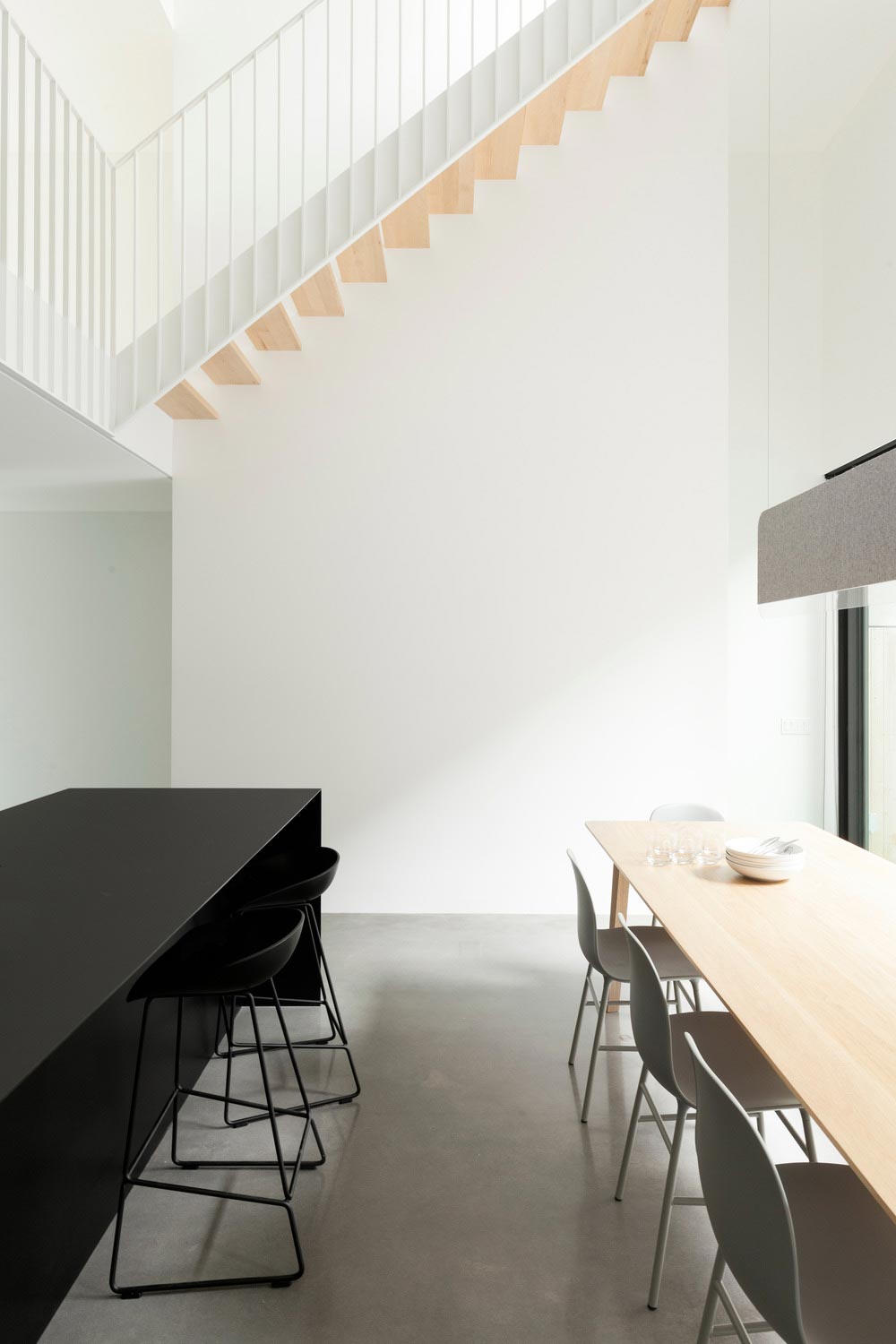 Throughout this home the use of large windows, clean lines and minimalist furnishings all come together to keep this lofty design an open concept delight, expertly concocted and executed by la SHED Architecture. Beautiful work indeed!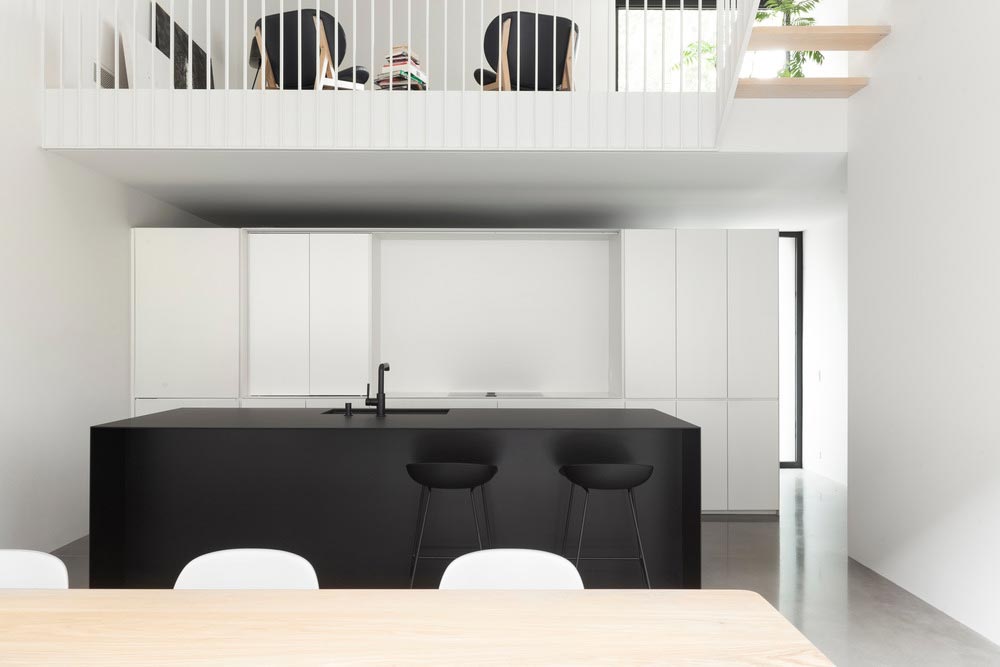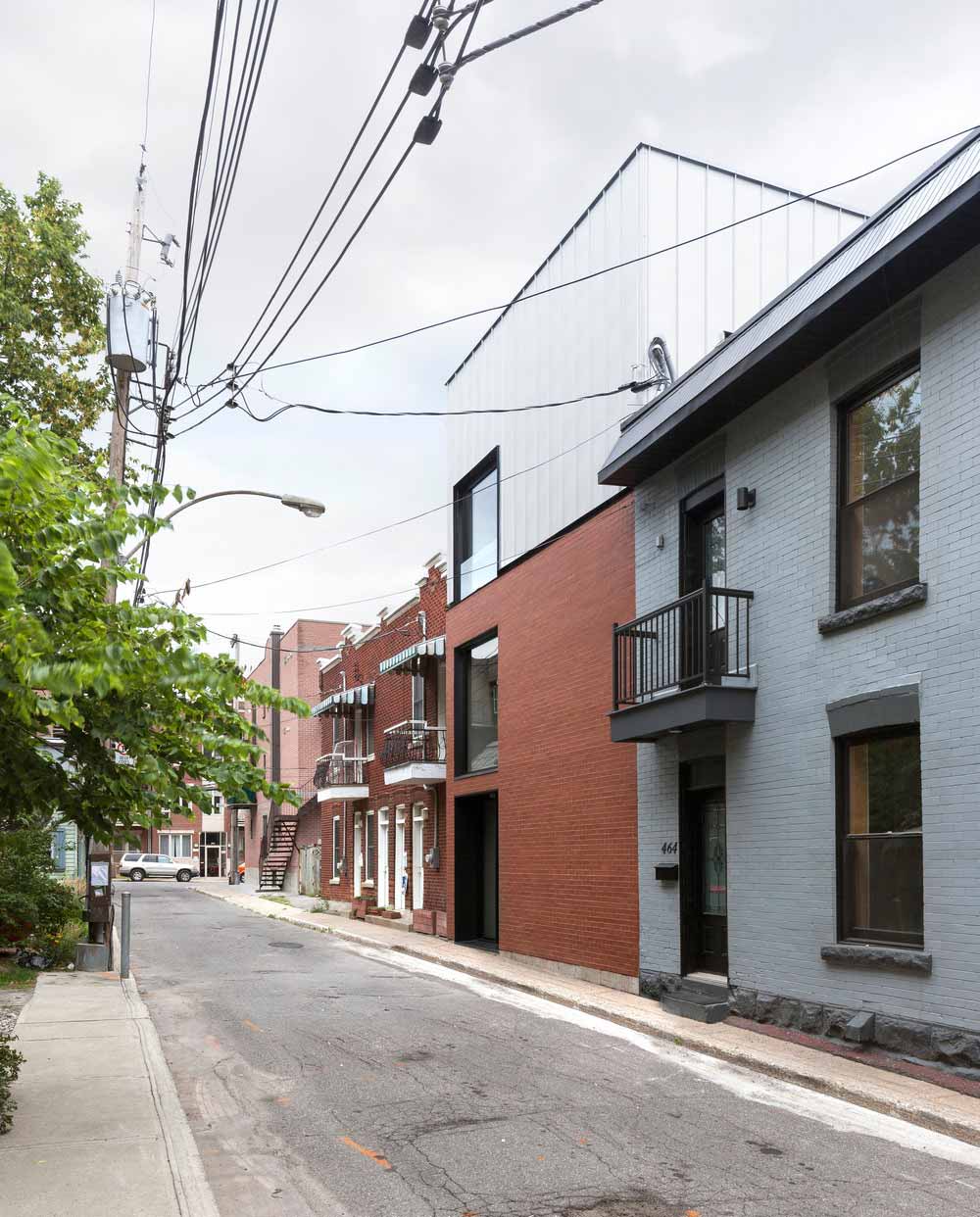 Architects: la SHED architecture
Photography: Maxime Brouillet