Situated in Montreal, Canada, this modern, Nordic-inspired lake cottage have taken the owners of this dwelling from their city home, and placed them into this epic cottage hideaway they now call home.
Set in the northern part of Archambault Lake, within the district of Saint-Donat, this space shows like an image off a postcard. Offering 100 meters of private beach and a picturesque mountainside to look upon, it can be seen in full glory from the railing-free patio, which is set outside a partial slide-away wall offset from the dining room.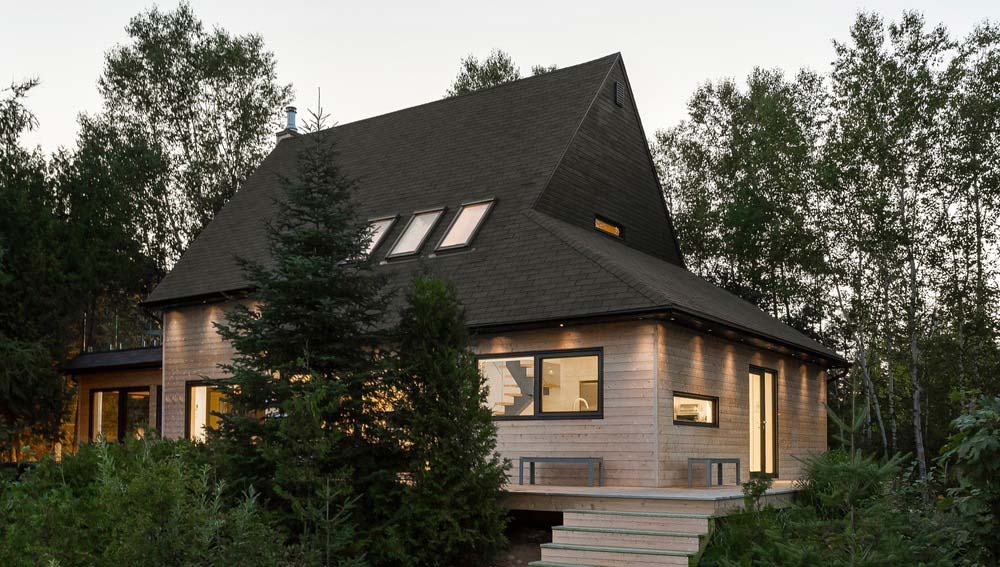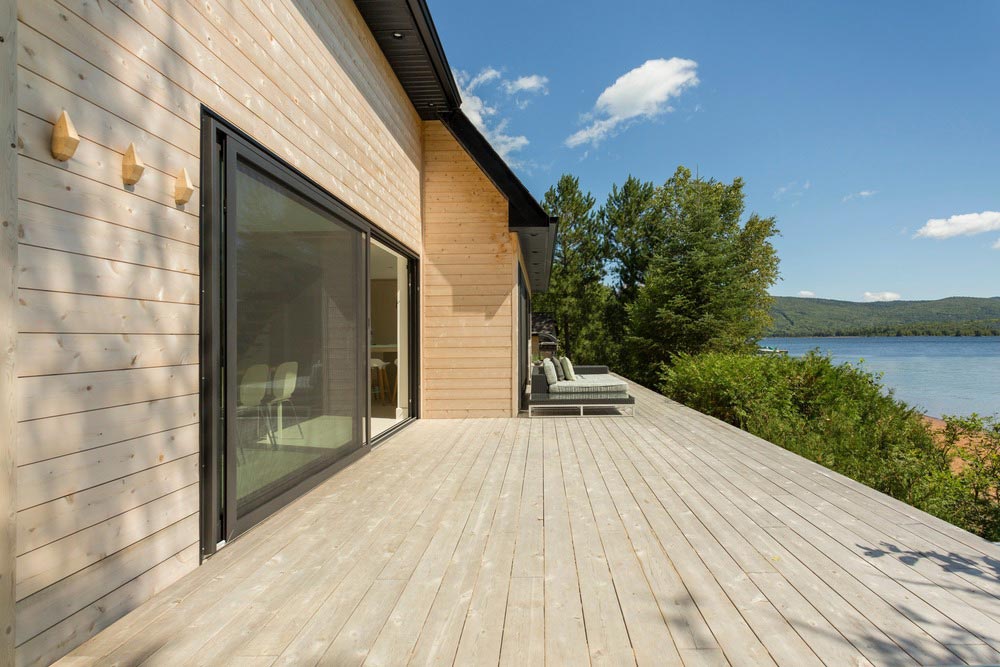 Creating a retirement home where both comfort and play intermingle, it is easy to see why this was where the owners wanted to hang their hat, and why they chose the design firm of FX Studio by Clairoux to expertly turn this cottage retreat into a modern rustic charmer.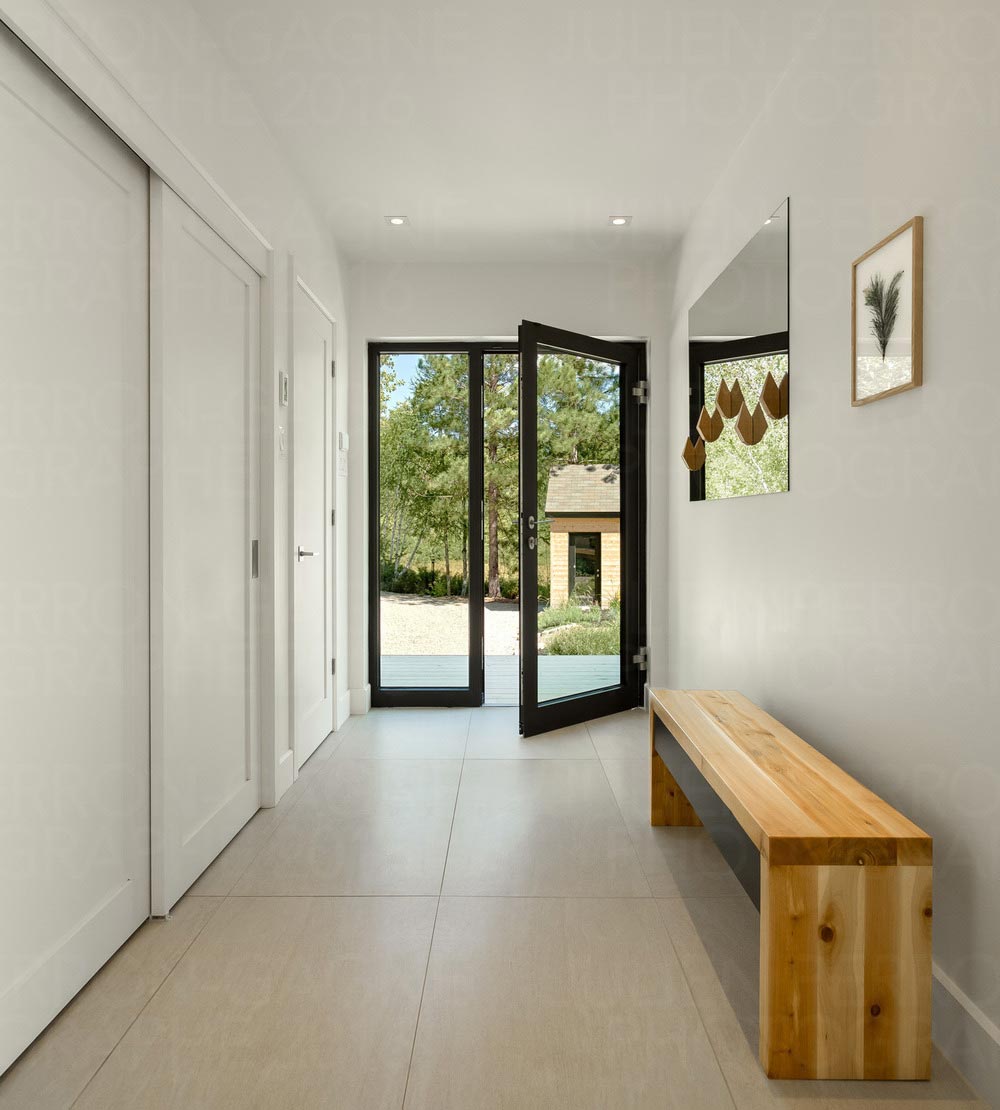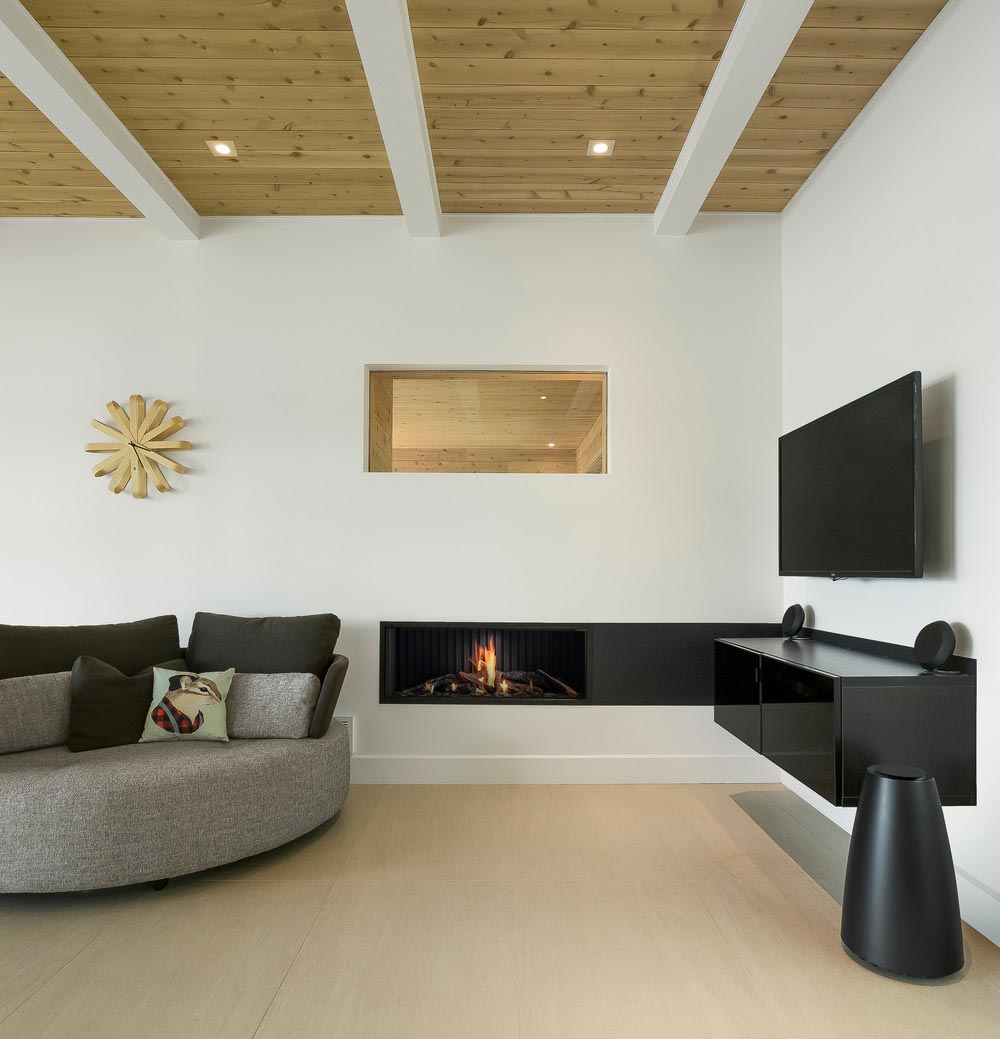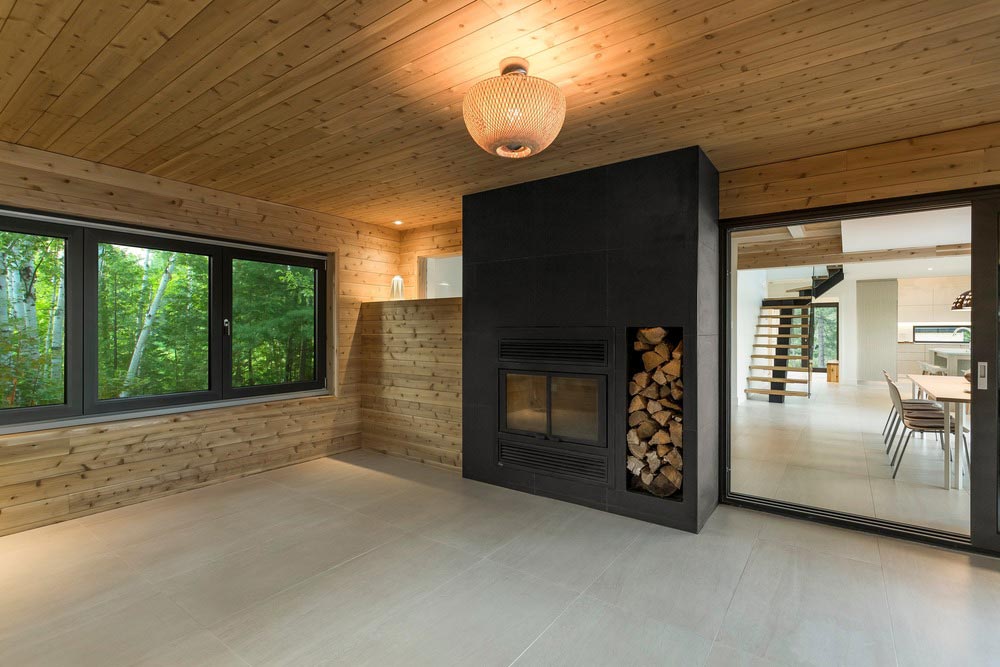 Built with local Northern white cedar around the exterior as well as the interior, it delivers natural comfort and peaceful easiness throughout.
With white porcelain heated flooring and the touch of turquoise laminate, seen in the kitchen island countertops, it is very much reminiscent of the lake it sits in view of.
Heated flooring can also be found amidst the simple elegance of the bathroom, delivering the same clean lines and view of the outdoors, all coming together to make this home a place where windows are the eyes to the soul of this space, found in nature – as intended.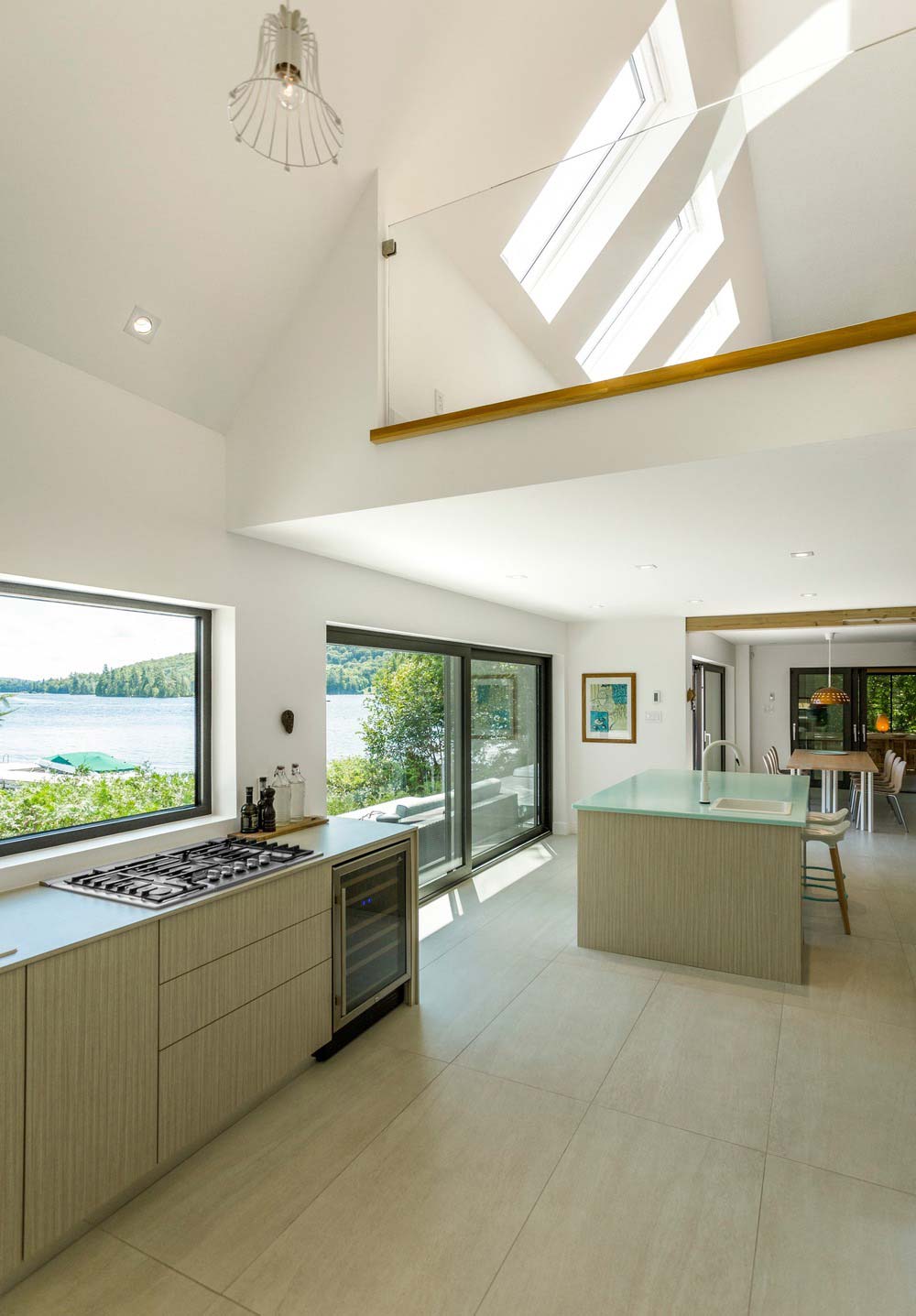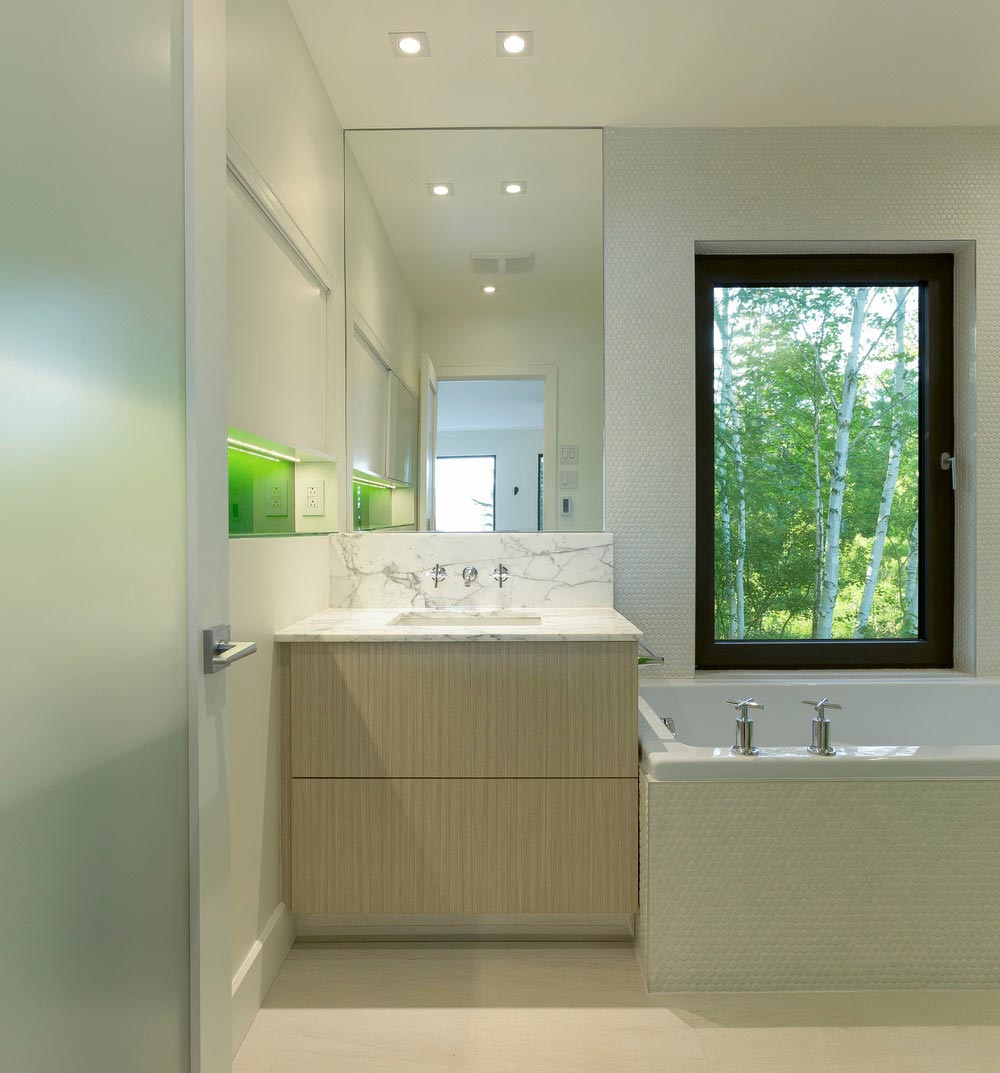 Designers: FX Studio by Clairoux
Photography: Julien Perron-Gagné