Skyline House, by Terry & Terry Architecture, is a gorgeous remodel of a home that is heading into its third decade of existence; but one thing that hasn't aged is definitely the view! Set at the edge of Eastbay Mountain atop the city of Oakland, the unobstructed view set 1800 feet above sea level and overlooking the Golden Gate Bridge, is nothing short of breathtaking.
With an open concept design to suit the desires of the young family who dwells there, the outdoor area is graced with large redwood trees and is reflected indoors also courtesy of the wooden tubular design ceiling.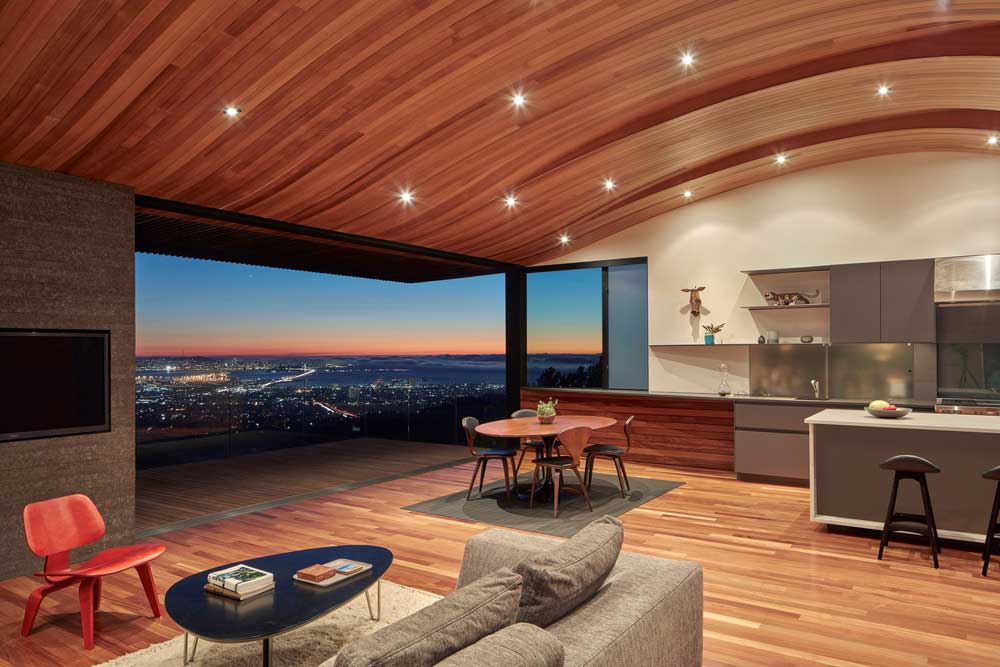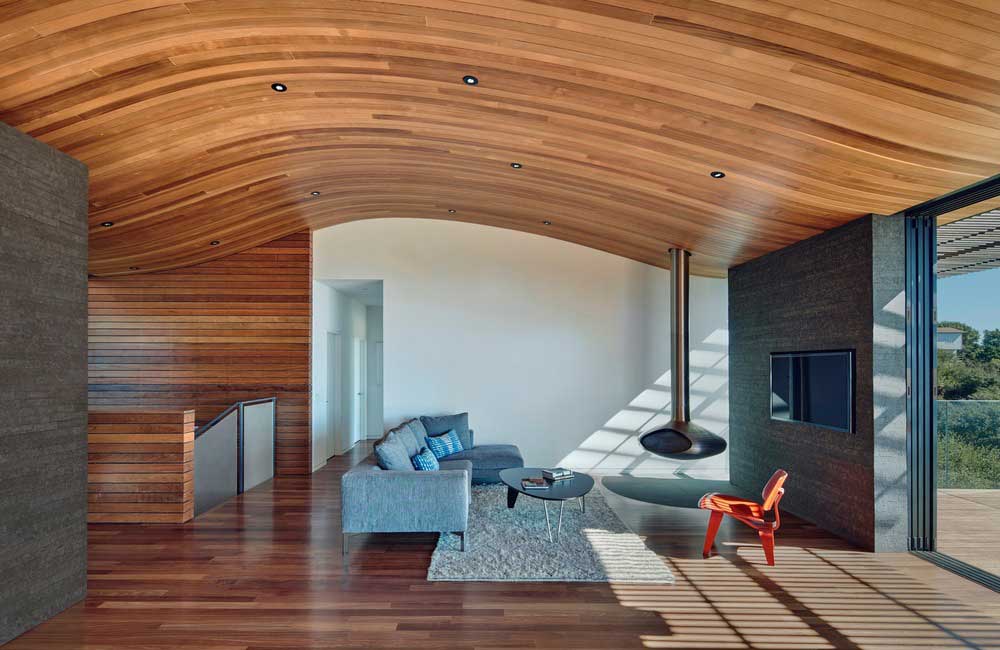 This overhead feature flows like the sea far below, and is reminiscent of the coastal foggy breeze that is common in the Bay area. Not only does this ceiling-style create a visually stunning appeal to the home, it also offers a functional appeal, which is to cool the interior with airflow that surfs the ceiling accordingly.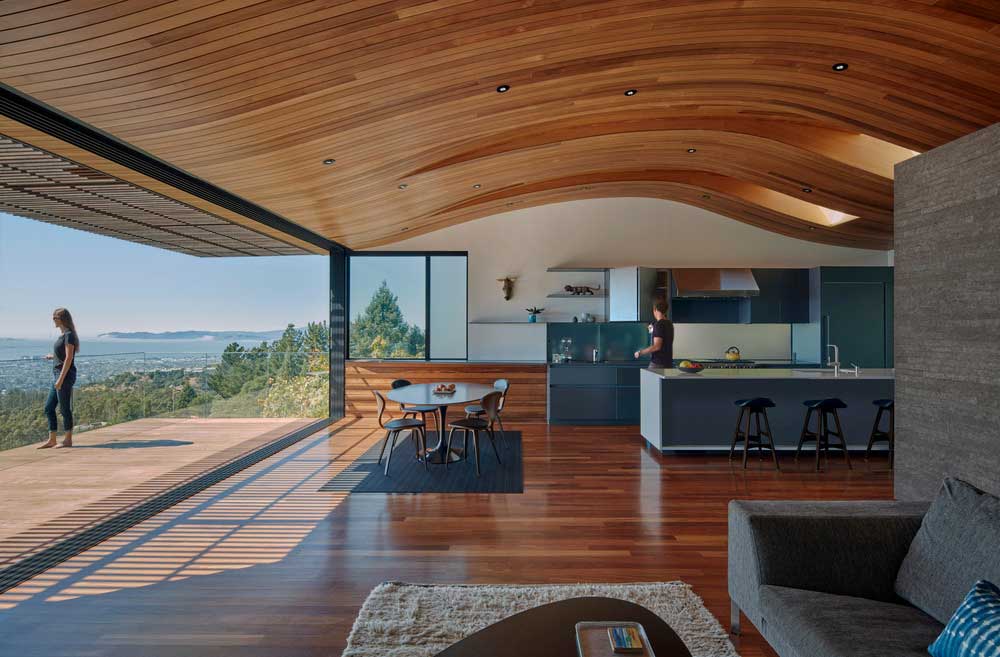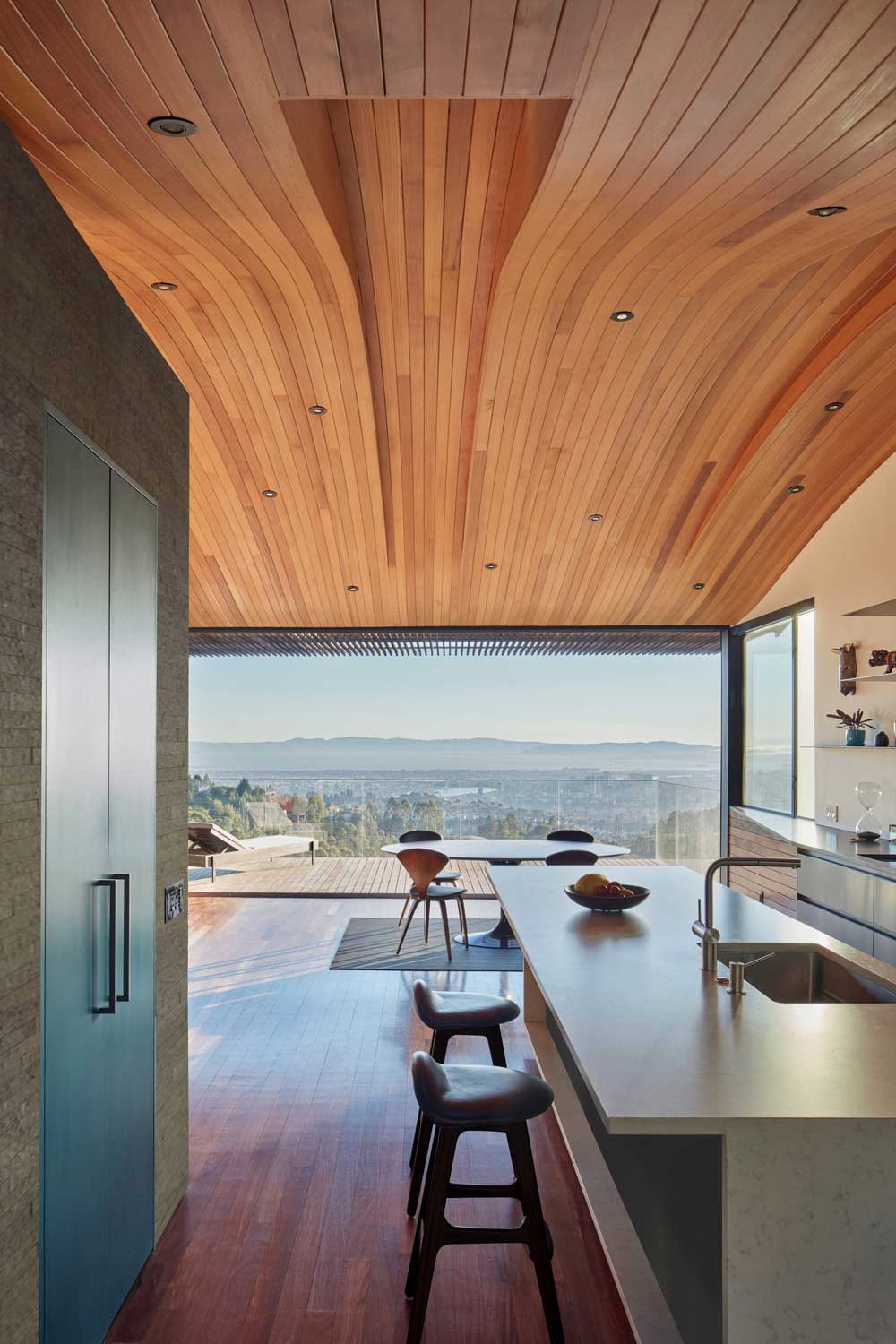 The rounded rooftop is balanced beautifully by rectangle floor to ceiling windows and a large deck on the other side, with these same clean-lined features repeated throughout the home.
Such lines can be seen in the bathroom where a large sunken tub is inset in an asphalt colored base, set next to a wooden encased sink, topped by a white countertop – all in view of the same stunning outdoor landscape. Which is truly the essence of this home, the view that goes on for days …and into the night too.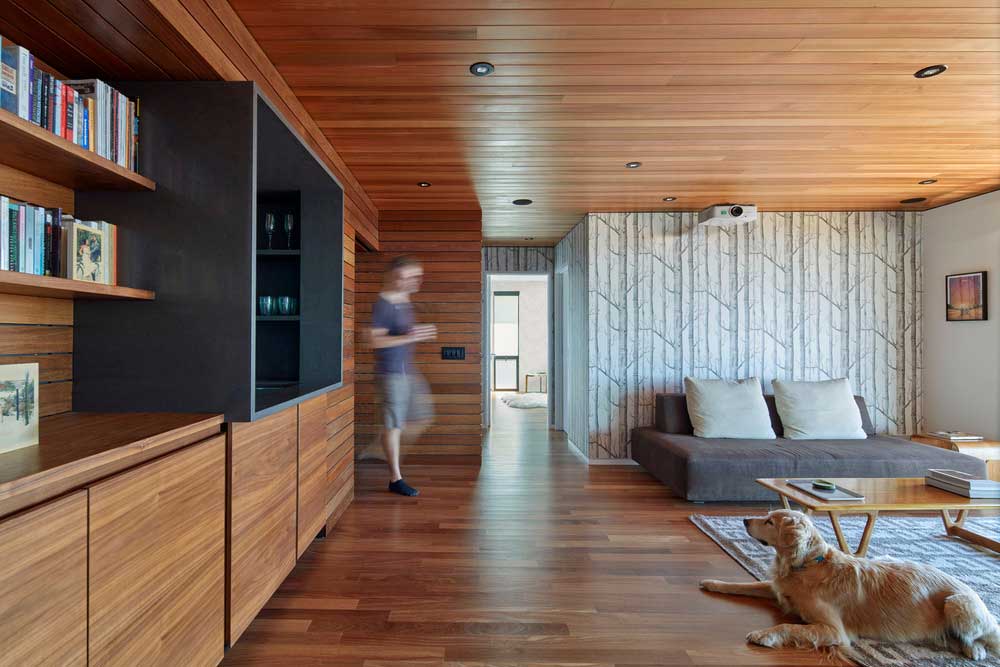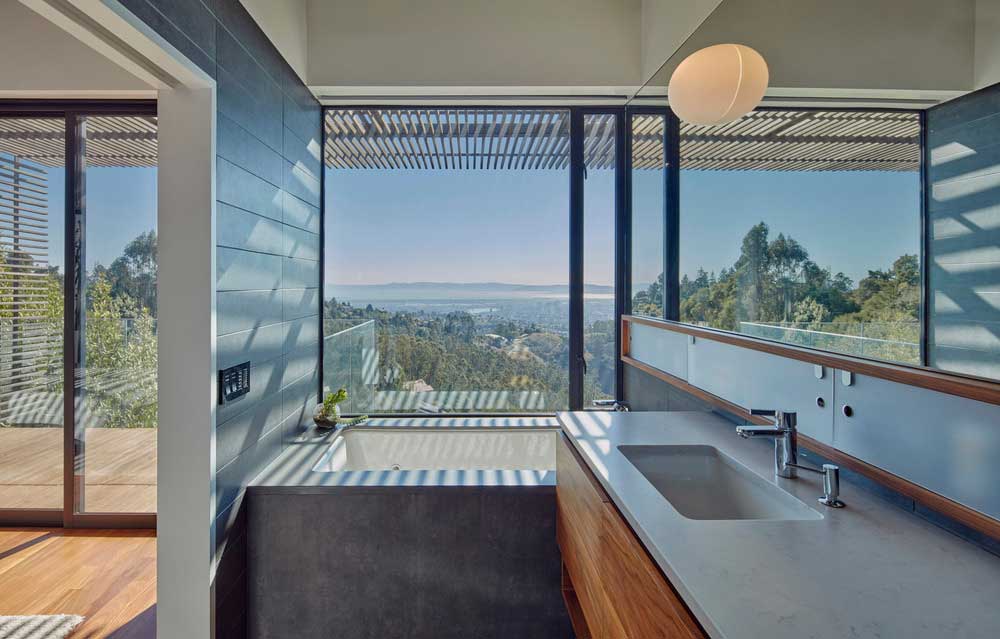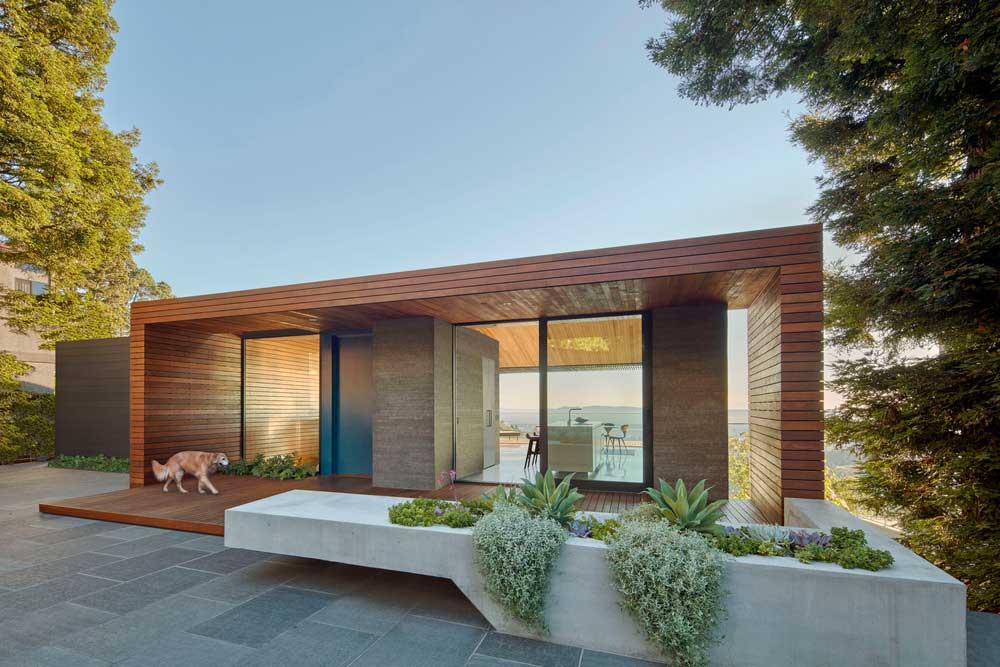 Architects: Terry & Terry Architecture
Photography: Bruce Damonte Photography