Drab has been transformed into fab with this 1980's refurbishment by Tiago Do Vale, largely thanks to the heavy-handed onslaught of a bright blue "organization cube" introduced into this tiny apartment space.
With 400 sq. ft. of minimal space to work with, this seaside bungalow now has all eyes transfixed on the blue cabinet-slash-partition wall, reflective of the water just outside its doors.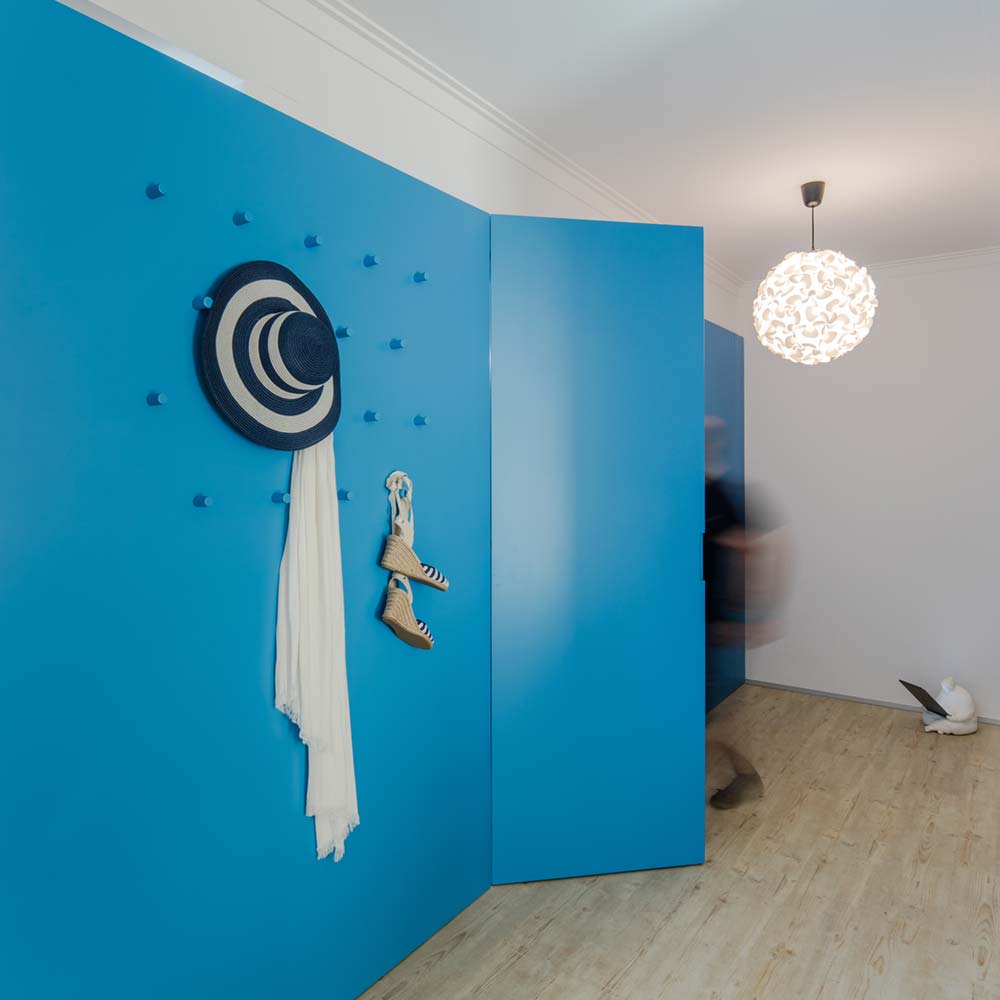 Despite the quaint quarters, a hidden independent bedroom still managed to be implemented into the home, keeping it a clean, clutter-free shade of white without foregoing any of the closet conveniences.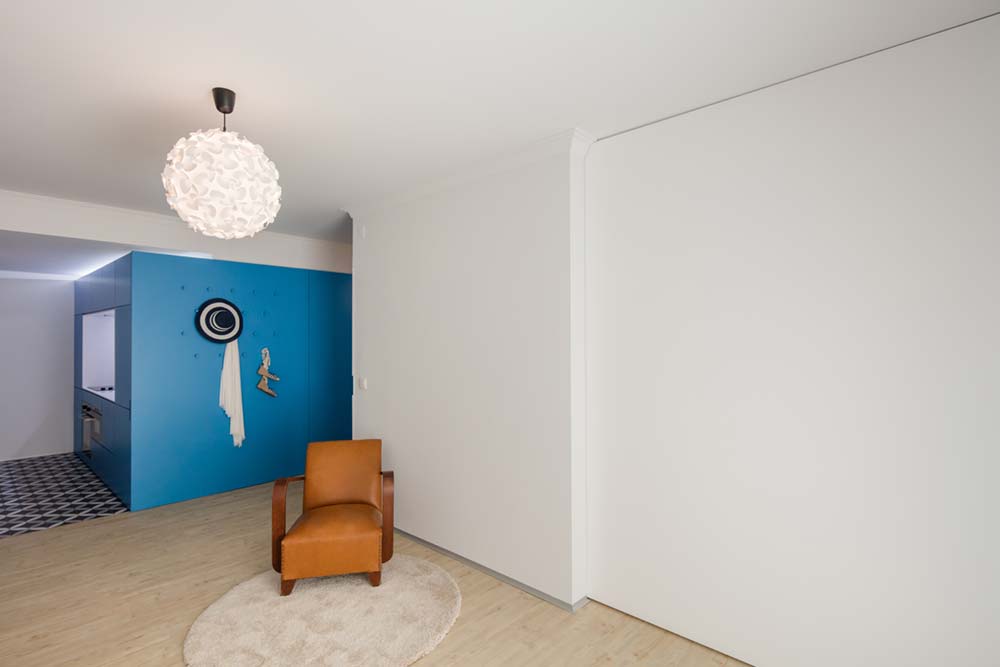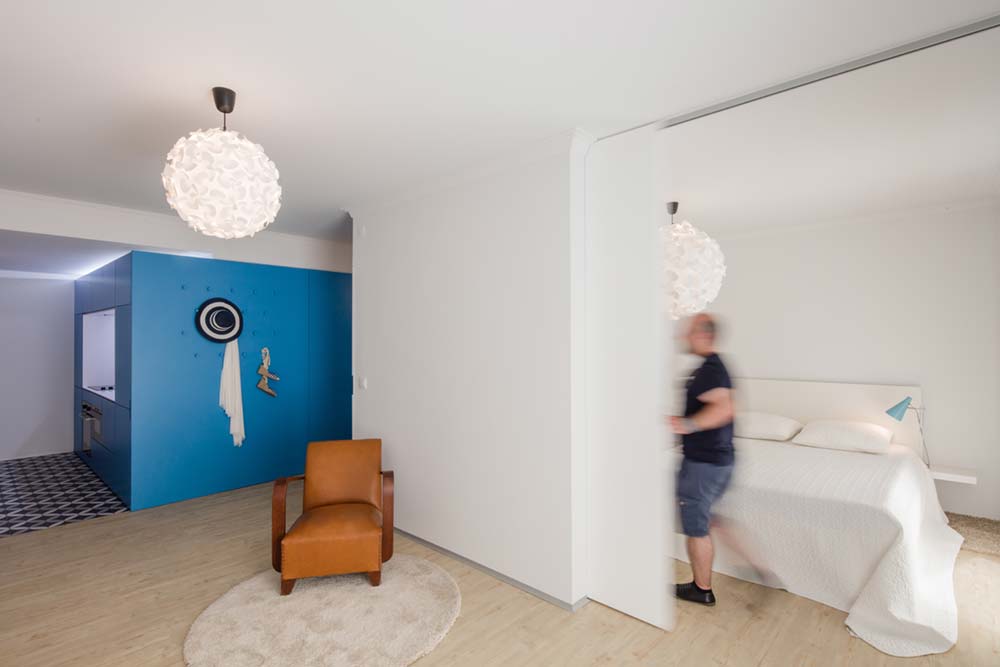 The living room is also drenched in white, with light pine flooring and the most perfect caramel colored armchair one has ever laid their eyes on!
And let's not forget the bathroom, which has cleaned up beautifully, maintaining muted tones and stoic lines.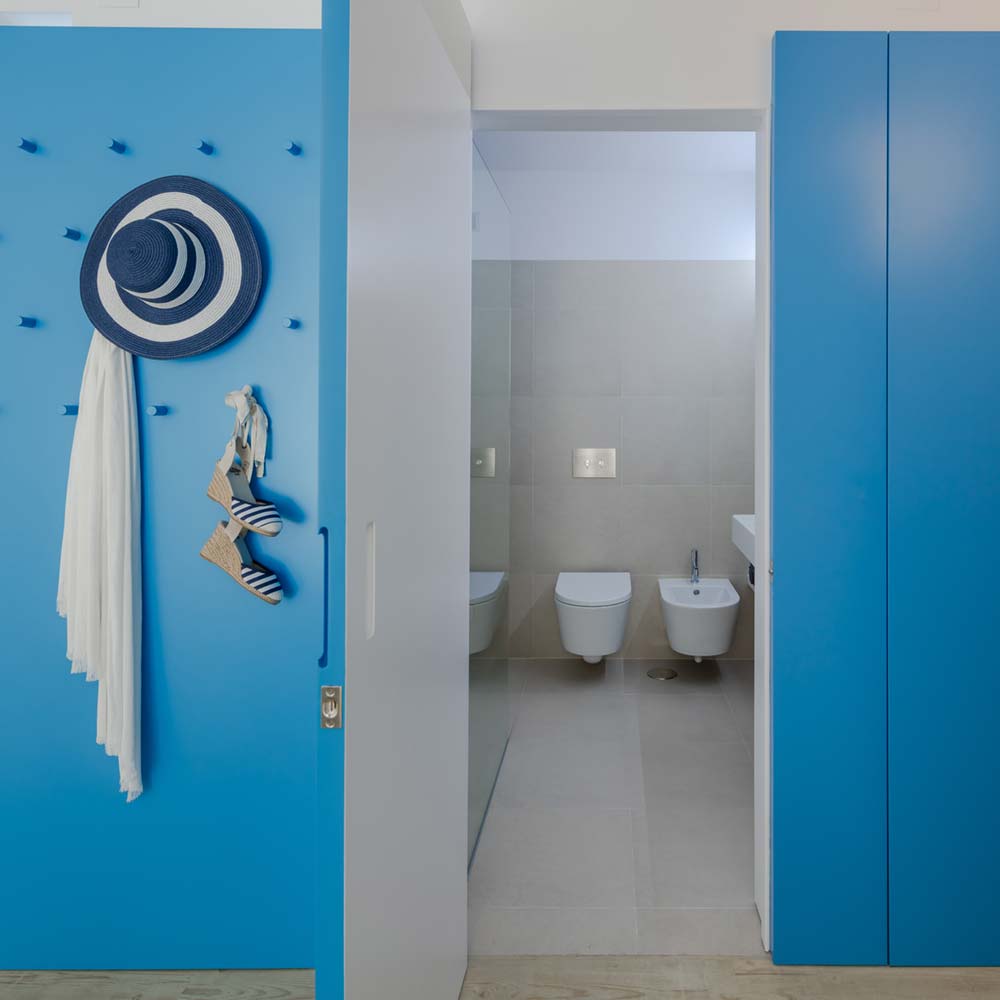 Next door to that, the kitchen comes alive in a kaleidoscope of monochromatic tiles that extend from the floor up onto the wall, delivering a splash of perfection – all set against the aforementioned blue wall that doubles as a kitchen cabinet, integrated hallway hook storage, and a partition wall. Much like a crashing wave, its bold demeanor is a welcome one that sets the tone for the apartment as a whole.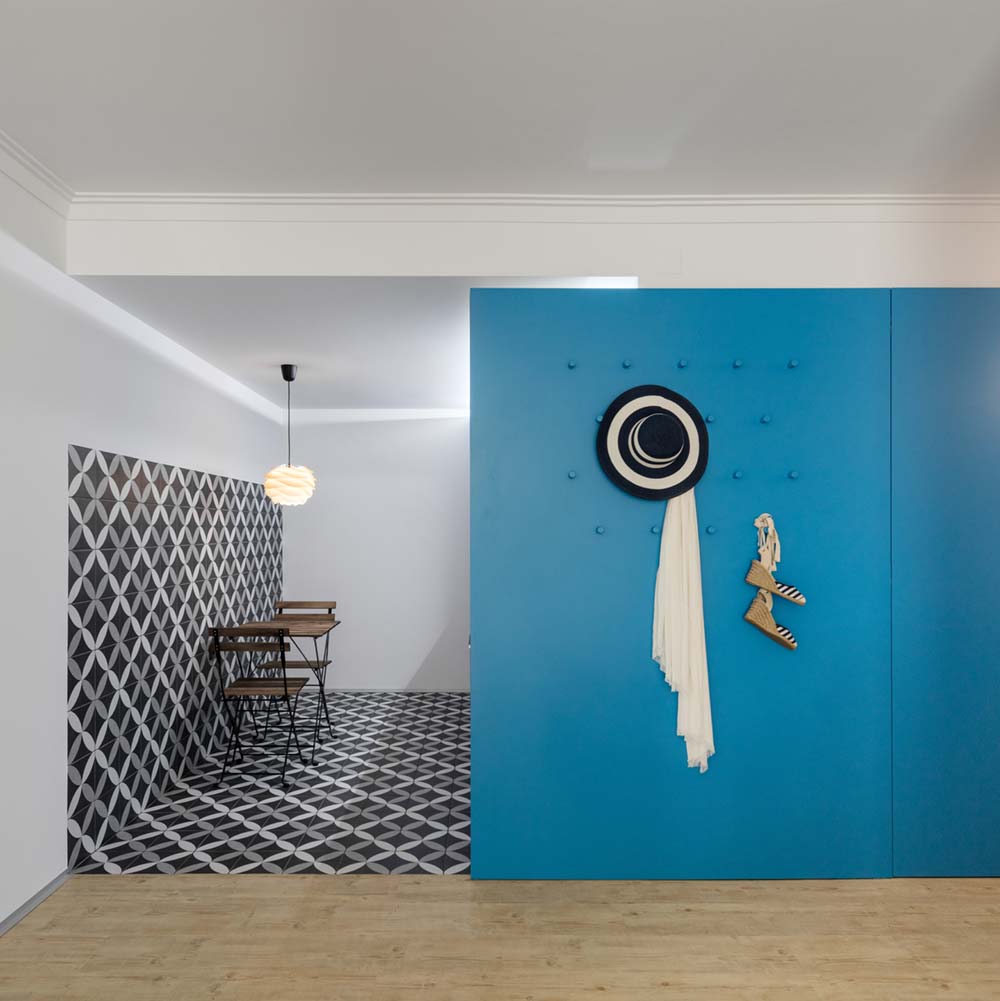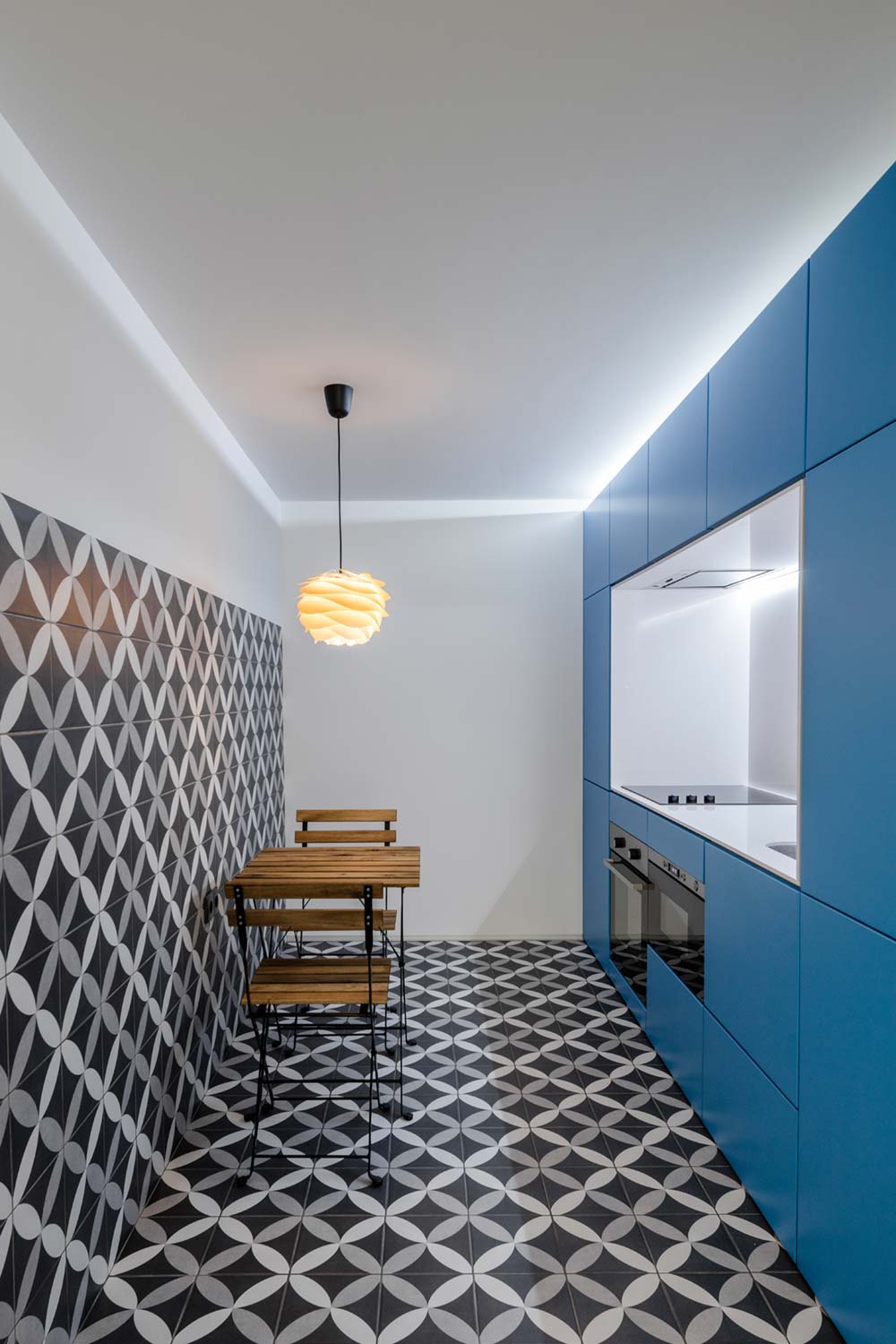 White shelving also graces the living room walls, and a thickly textured white light hangs overhead, keeping this space clean, while adding enough color, texture and dimension to produce an inspired feel amidst its relaxed core. Surfs up!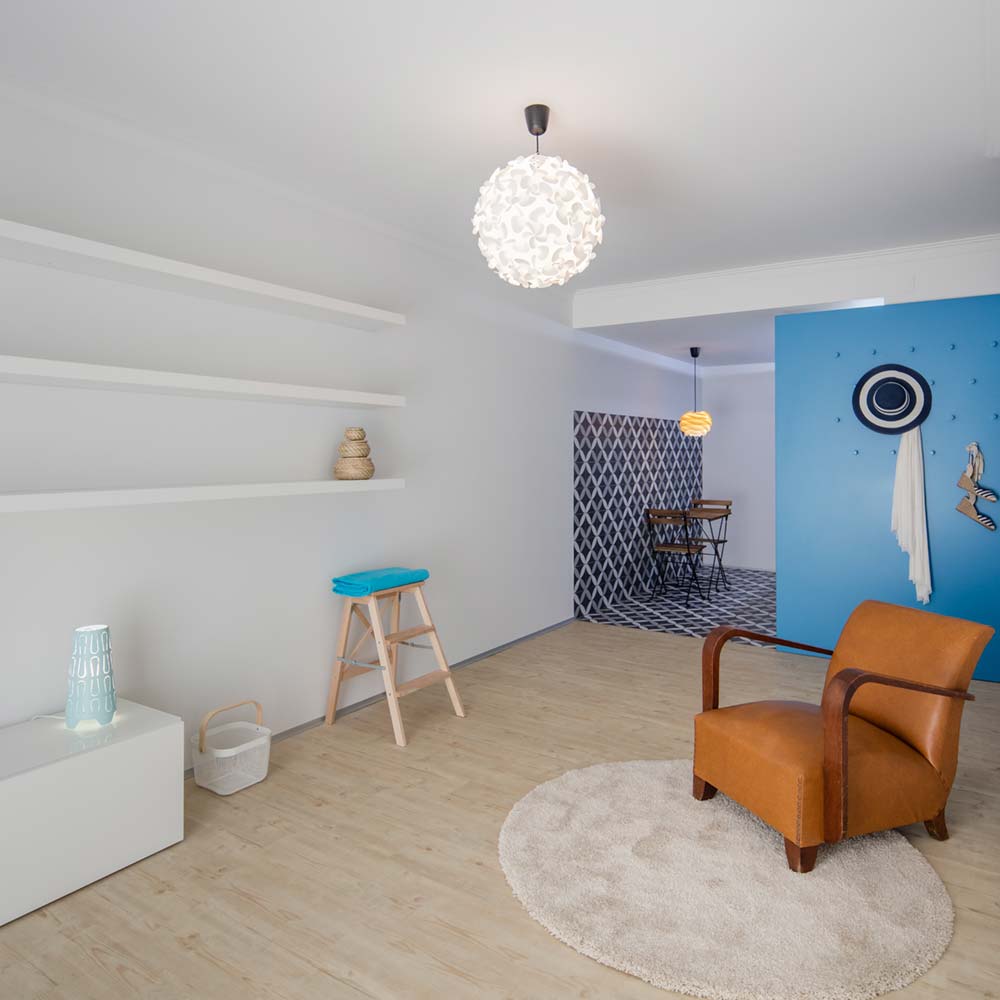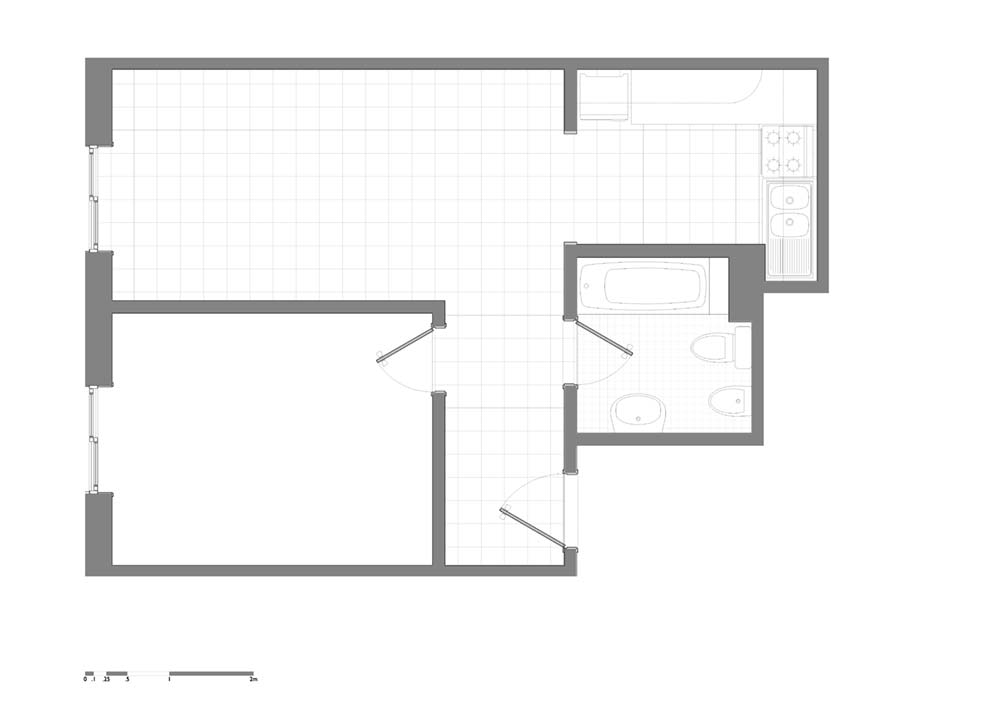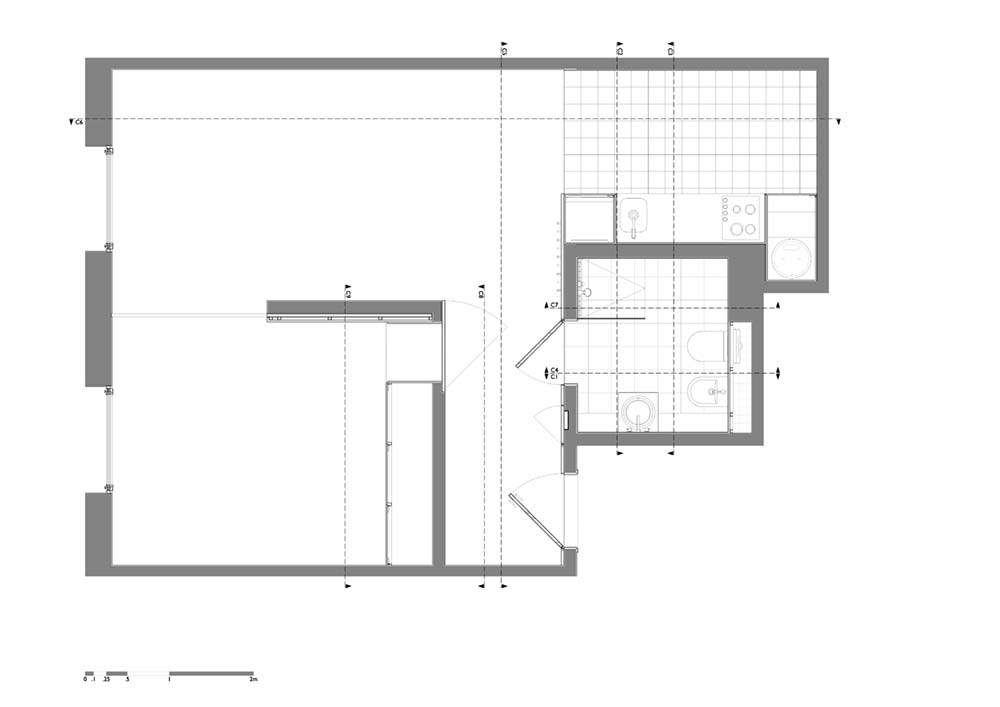 Architects: Tiago Do Vale
Photography: Joao Morgado