Welcome to the bold style of North Warrandyte; largely contemporary in nature, but with just enough tradition to make an early evening dinner with the Grandparents a welcoming experience.
Set in North Warrandyte and overlooking the Yarra River, this home, by Alexandra Buchanan Architecture, is cushioned amidst lush greenery and is truly a quiet oasis for residents and visitors alike.
Arranged in order to optimize the view and implement solar power, this space comes complete with as much outdoor greenery as it does a "green living" lifestyle. All this without lacking on any luxuries, as each corner you round is as rich in design elements as the next.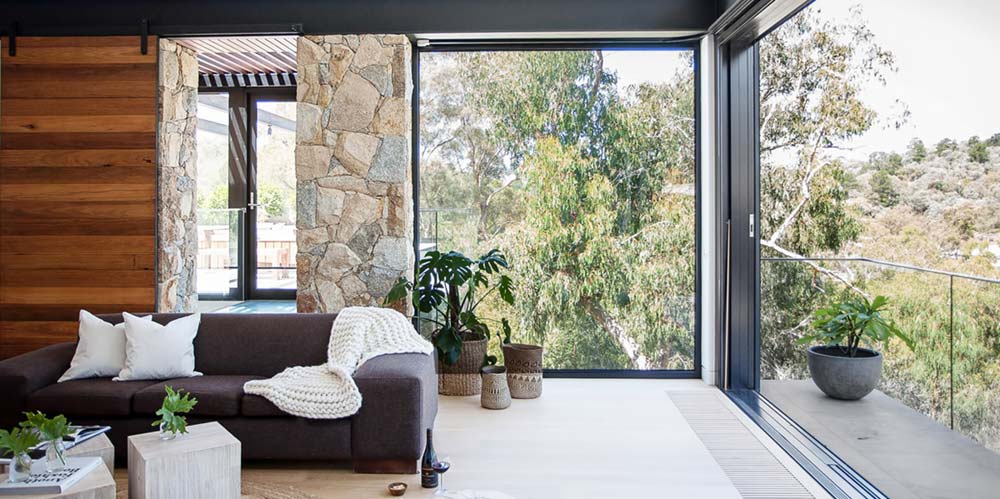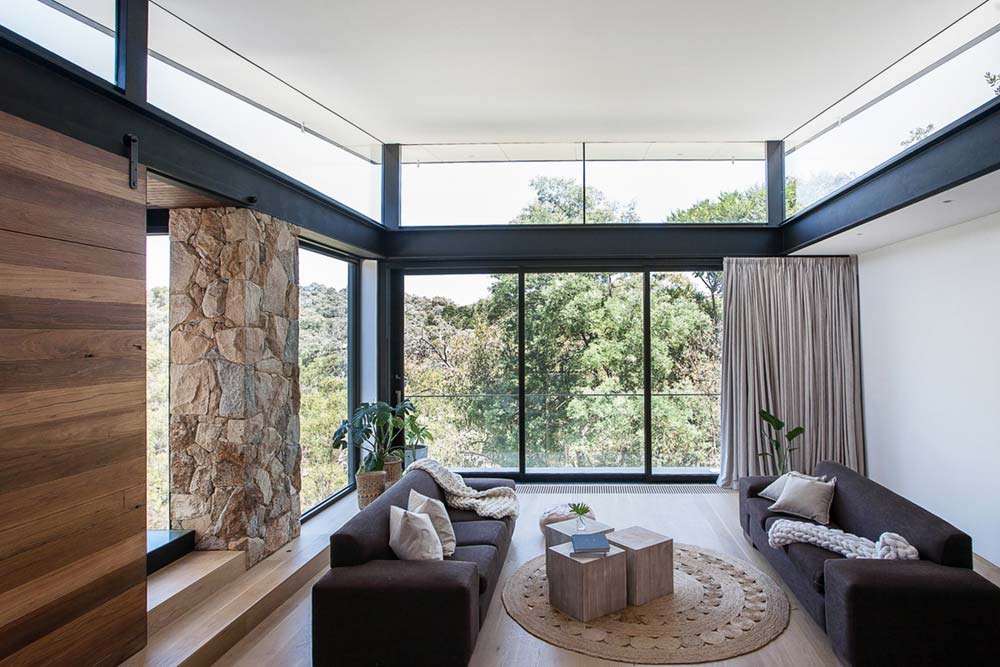 Areas such as the glass-encased dining area with oversized slide-away walls, delivering natural light from top to bottom, and regally raised above the living room area.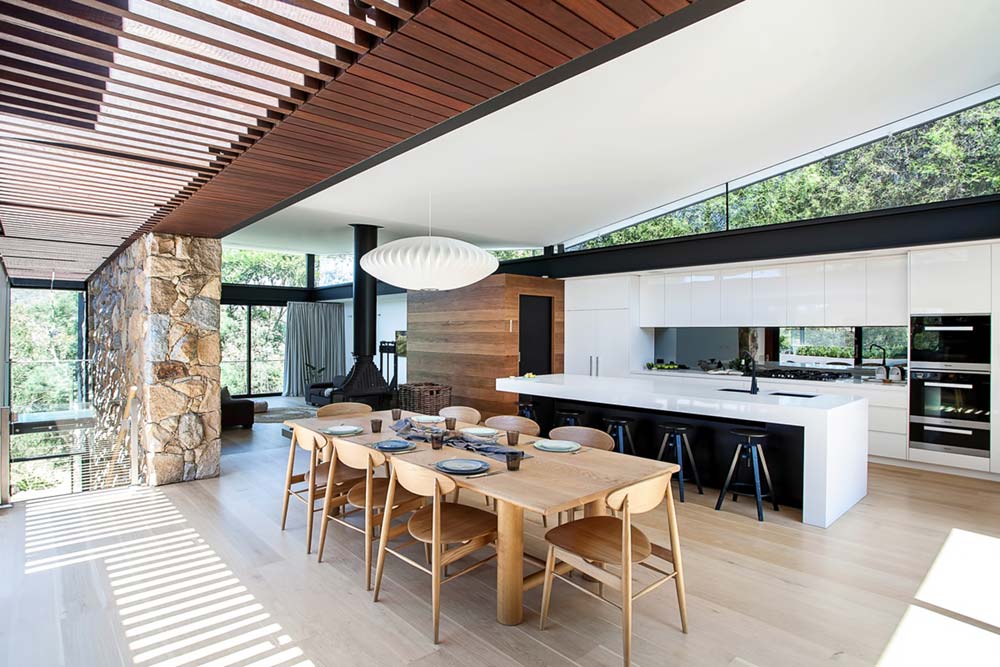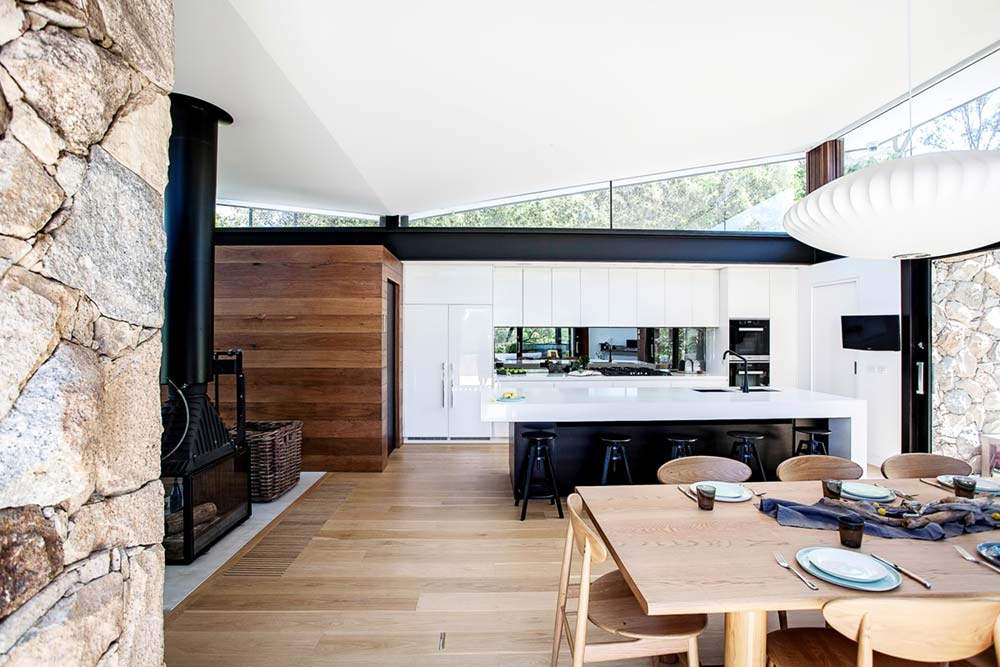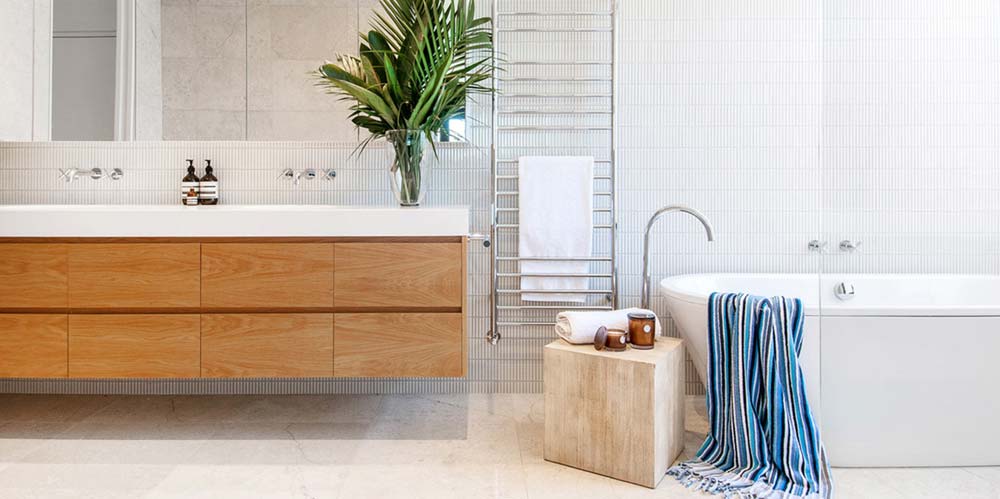 As well, a double-sided fireplace graces both the dining and living room spaces, with rock retaining walls creating a bold statement throughout various areas inside and outside the home.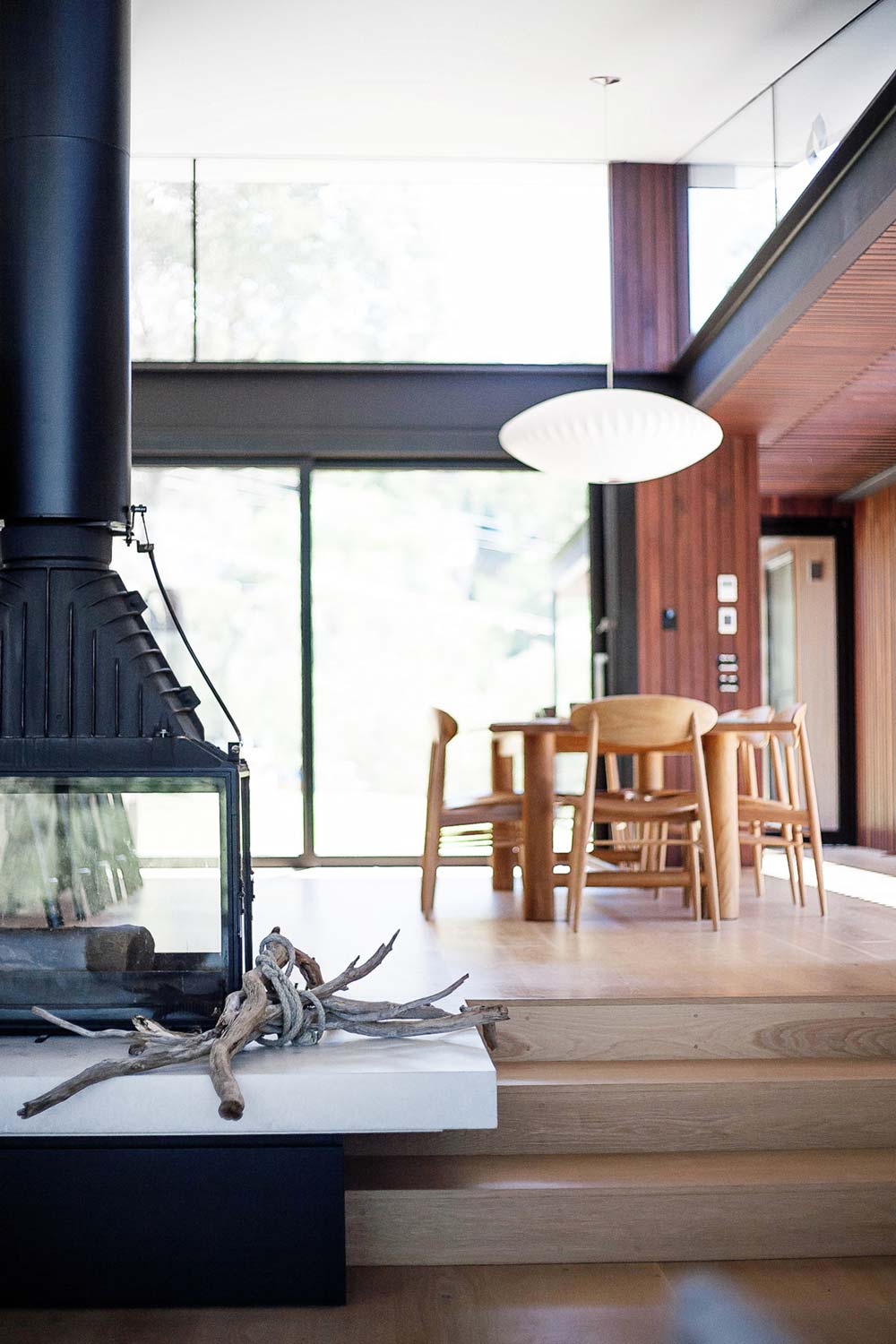 Texturized by rich timber tones found in the walls and flooring, amidst ebony metal beams and windowsills, with simple mid-century style furnishings, the overall feel of this home is clean and modern with an breathable relaxed atmosphere, offering a total breath of fresh air.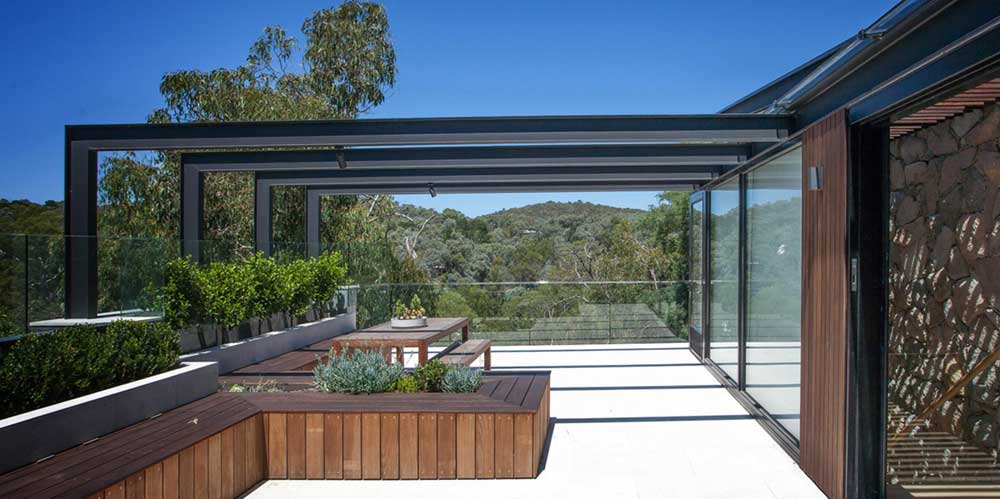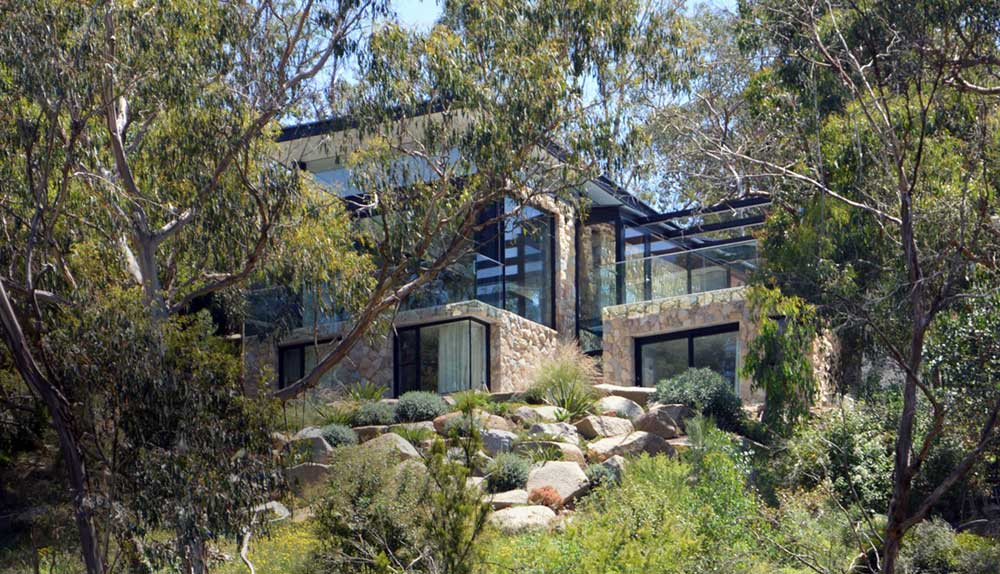 Architects: Alexandra Buchanan Architecture
Photography: Debra McFadzean