Somerville Residence, by Naturehumaine, is a 1970s remodel that turned a typical row house into a "get up and go!" home for a family of 4, offering a space that is a fresh take on informal.
With 4 levels in which to work with, the exterior was not allowed to be altered, but the interior took on a complete reconfiguration – with the highlight being the skylight that brightens up the entire main space in the home.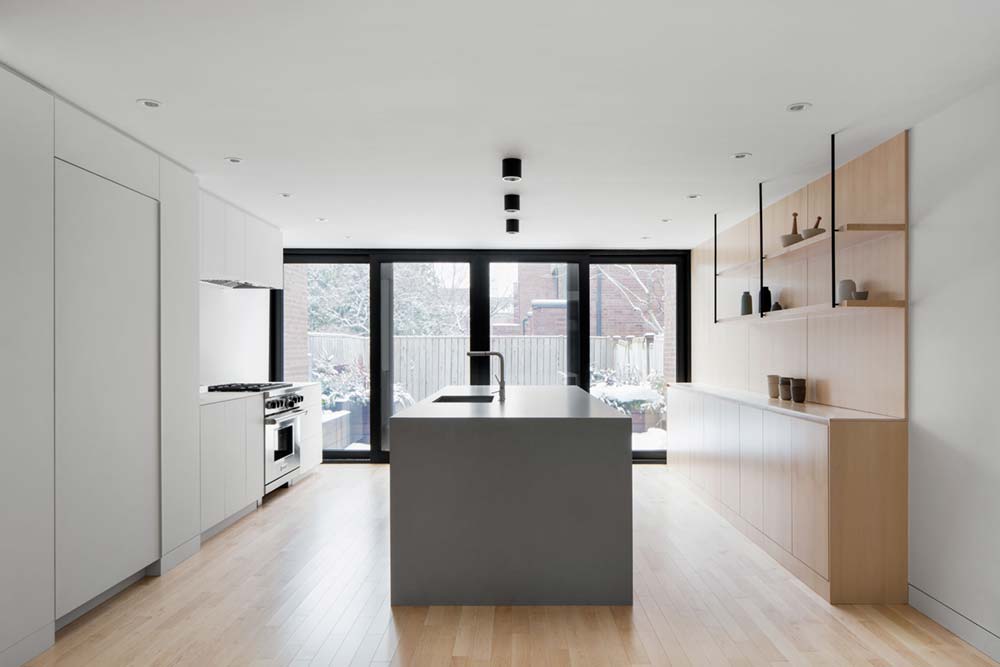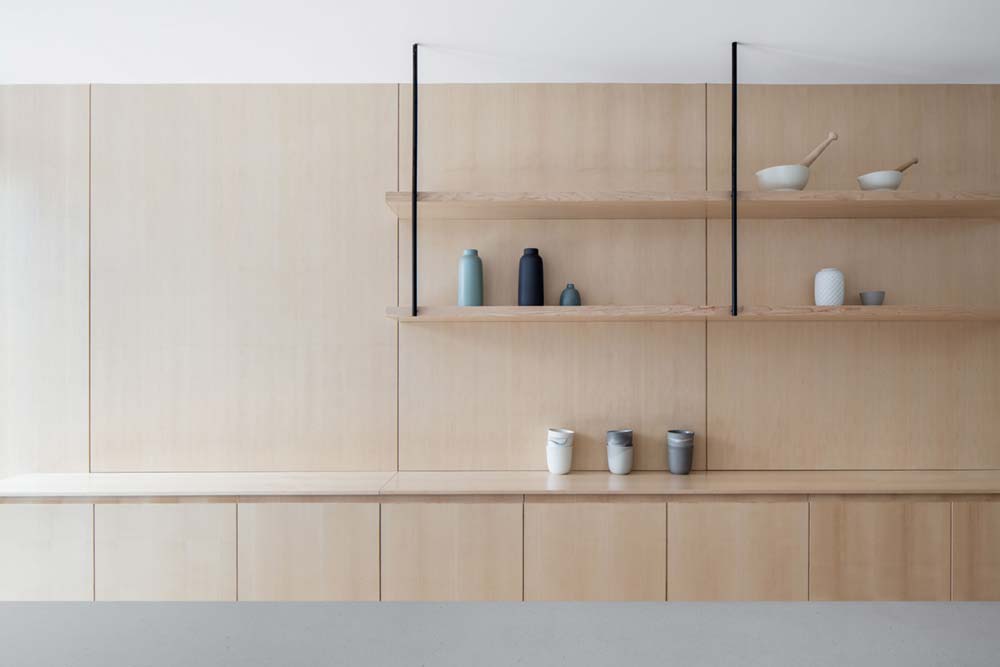 With a newly erected staircase fueled by midnight black steel rails, the maple wood floating stairs create an unencumbered esthetic appeal, with matching wood flooring throughout much of the living space melding nicely.
Stretching 3-levels, the staircase is further highlighted with black track lighting cascading from the ceiling and running down multiple flights. While white wood panels along the wall at varying heights add texture to the stairwell, and the translucent glass partition creates a seamless appeal amidst the 2nd and 3rd floor.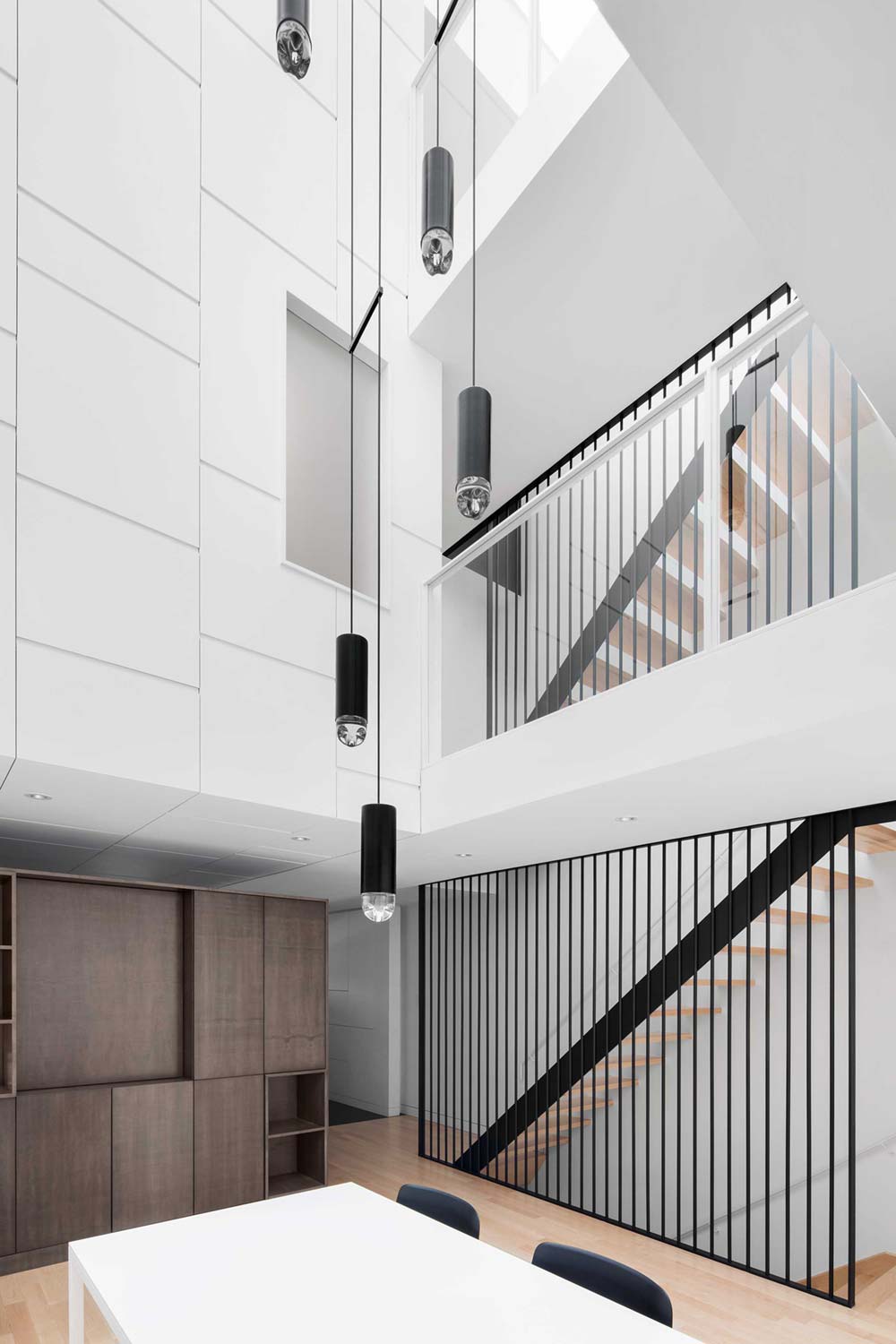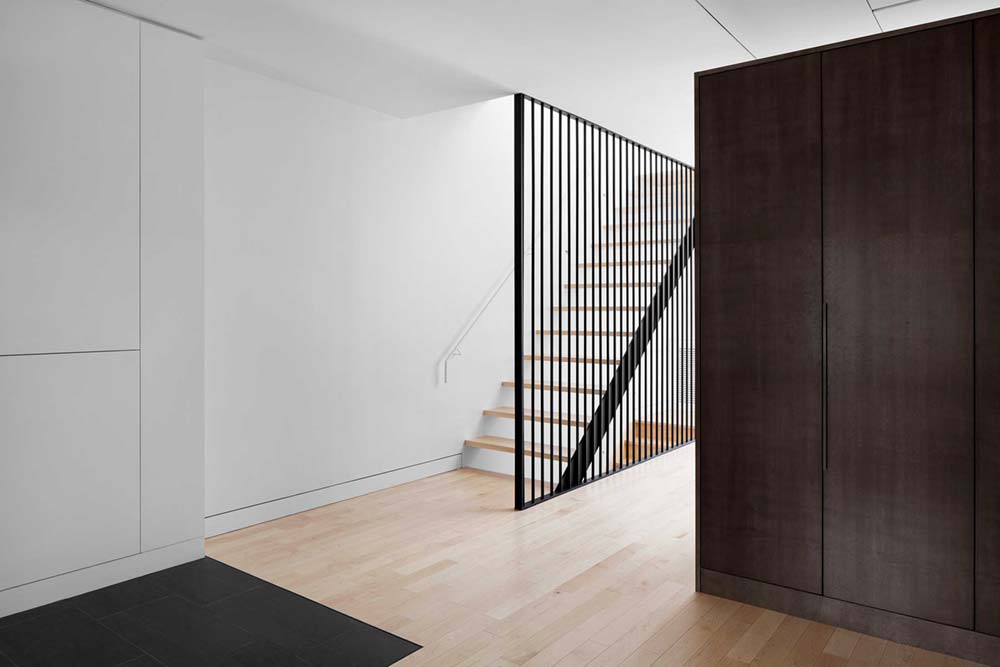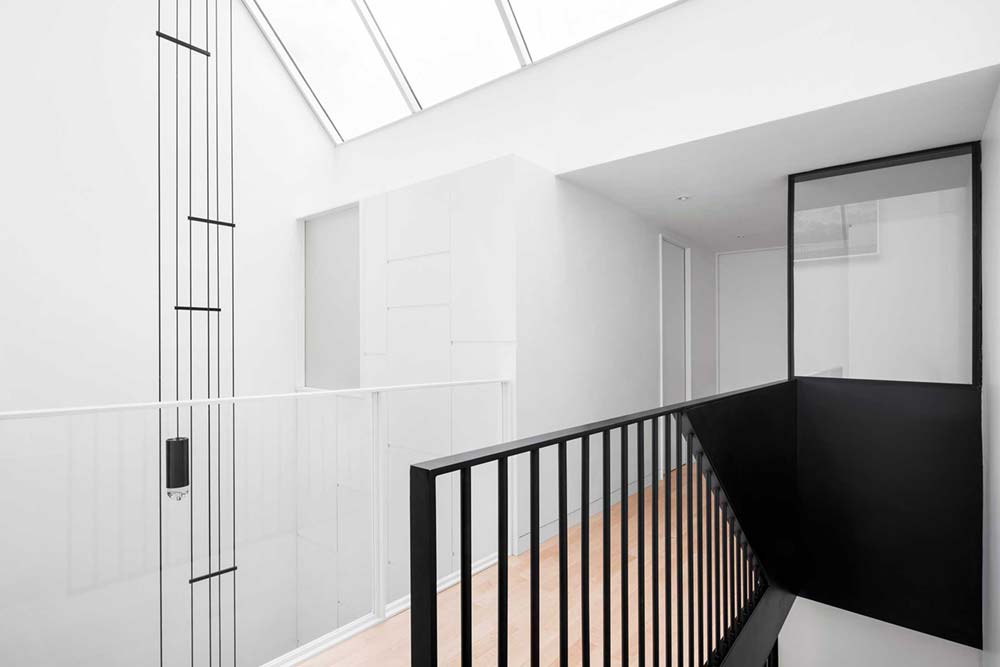 Clean lines based in slate grey, white, light maple and glass can be found amidst the bathroom, and the block island in the kitchen contains the same concrete solidarity that lends itself to a modern minimalist appeal.
This home truly requires no added accents to make it pop, as each standalone feature already does a bang-up job.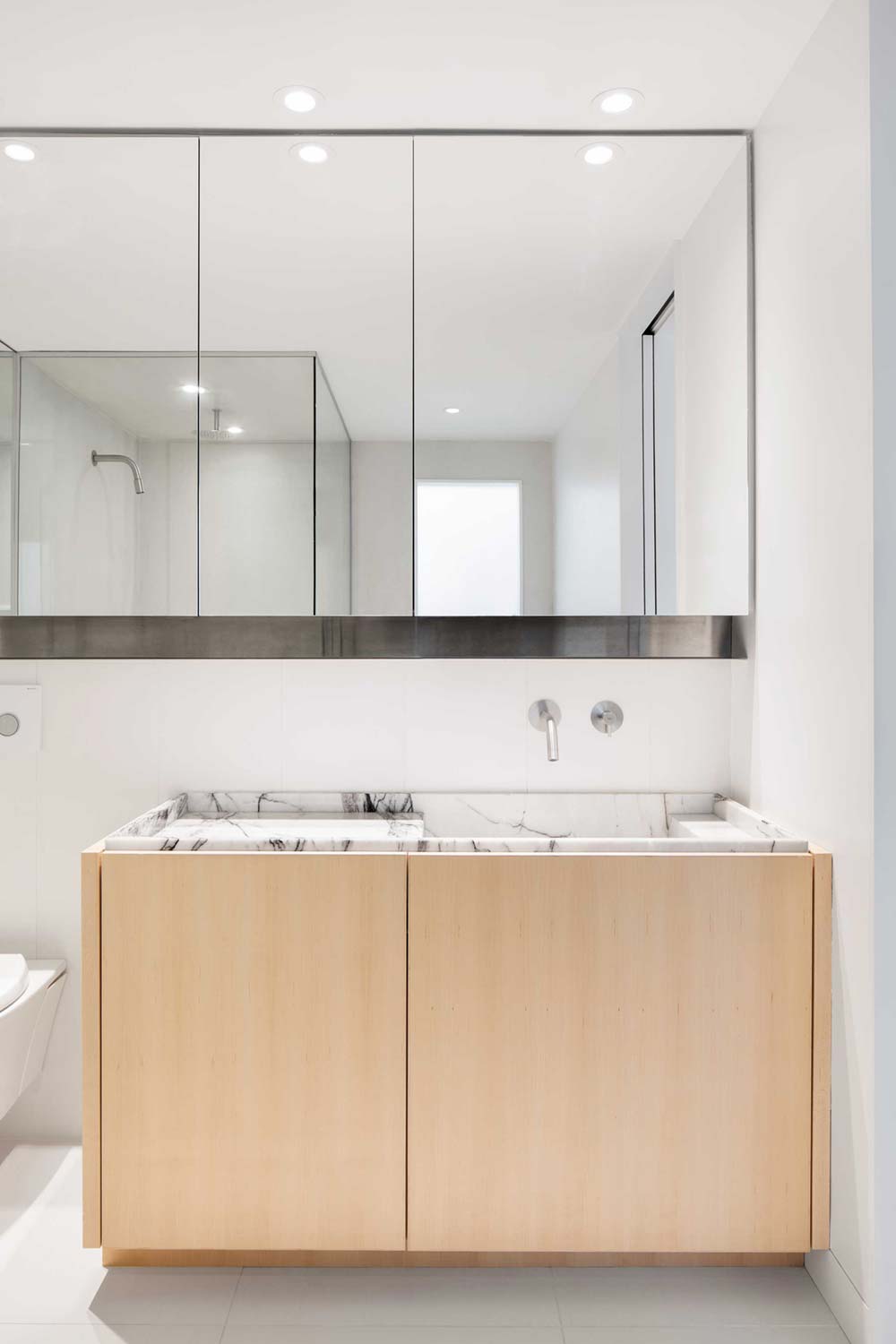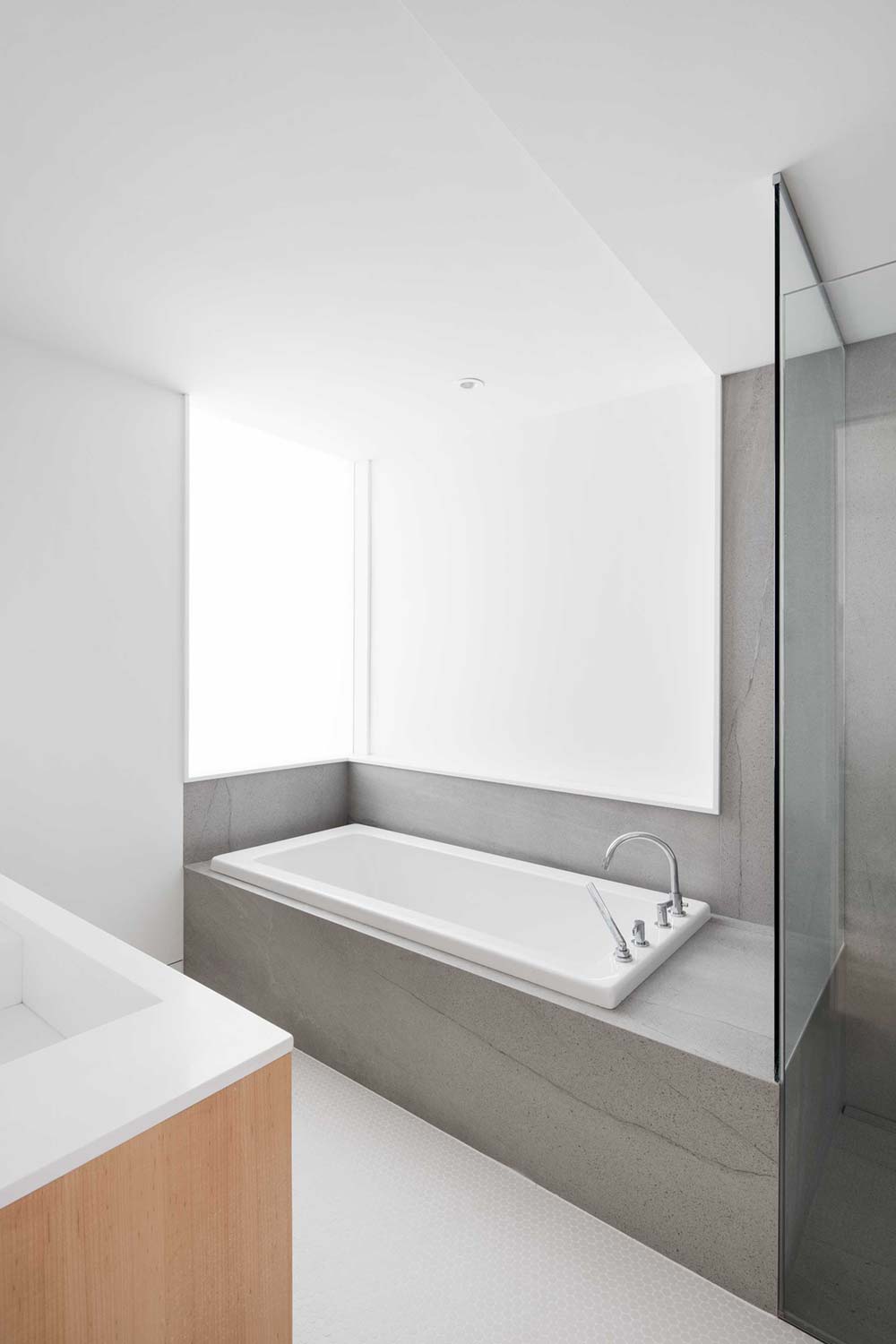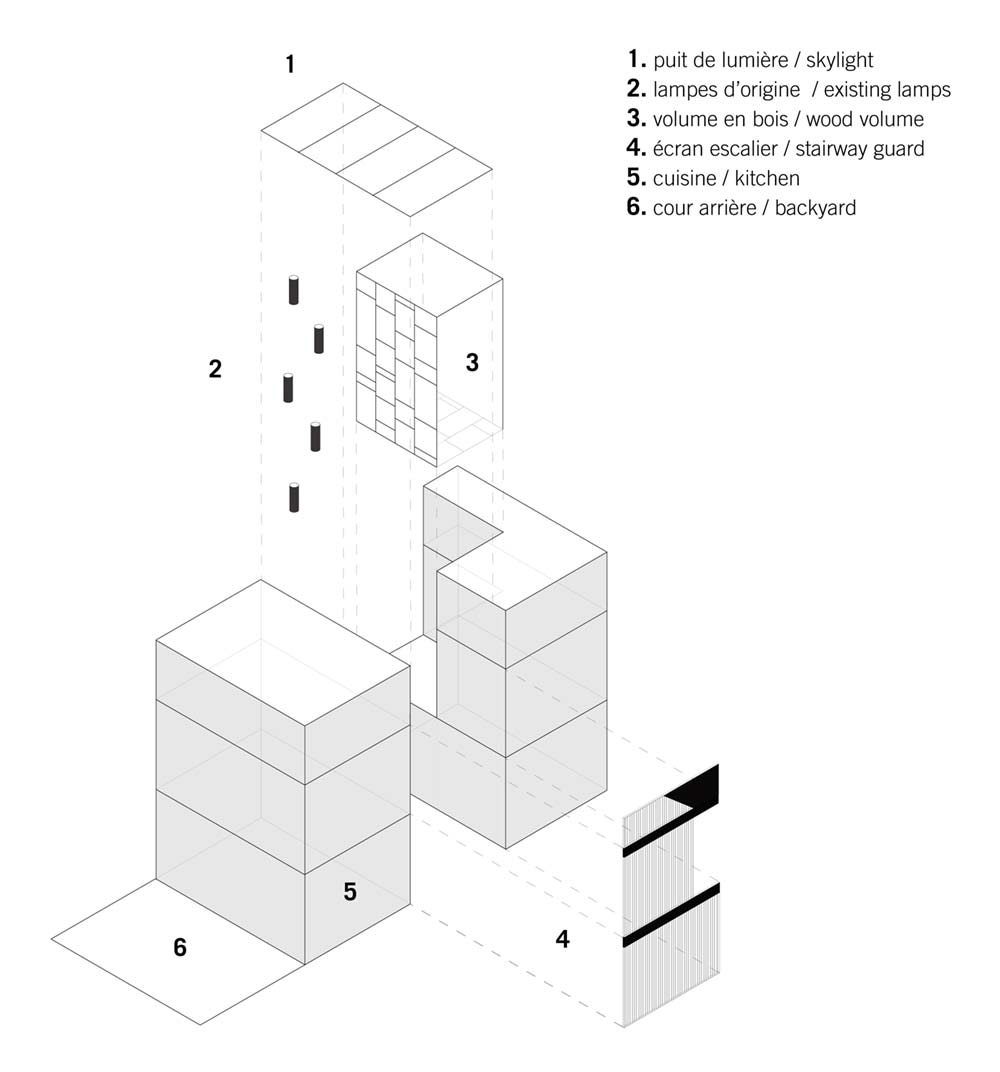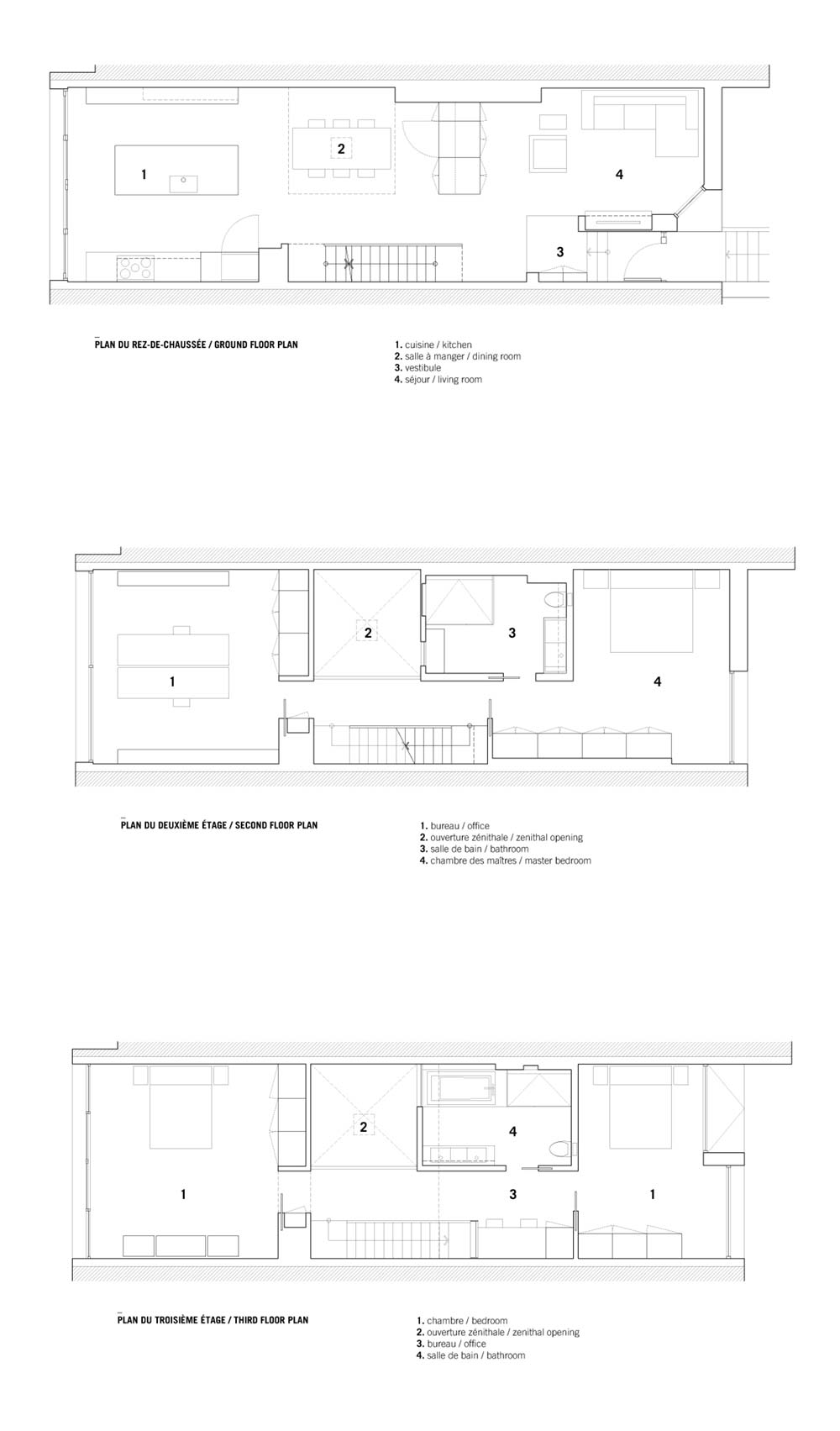 Architects: Naturehumaine
Photography: Adrien Williams