If there was one word to describe Apartment Letna, it would be: pristine! Located in the district of Letna, Prague, this apartment spans a surprising 120 sq.m, as it seems much larger thanks to the clean lines and soft color palette, by Ing. arch Jana Schnappel Hamrová.
It has been largely refashioned throughout, offering new elements such as a glassy black and white tiled bathroom, slate shower inset, light stained floors and modern lighting. But there were areas of the home that still remain reminiscent of the era in which it was erected, such as the doors into the living room, as well as the glass cladding offset from the dining room found behind the radiator heating.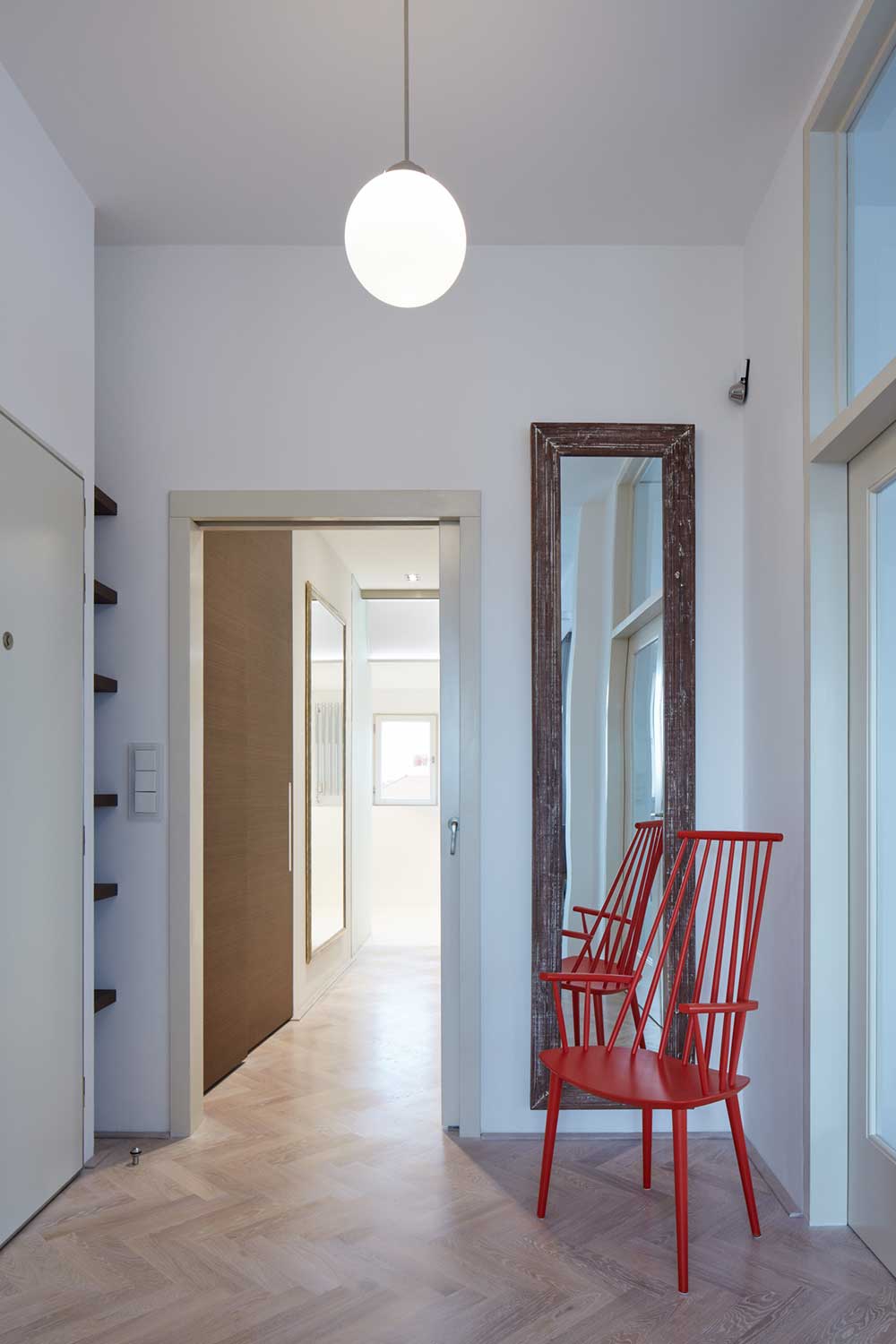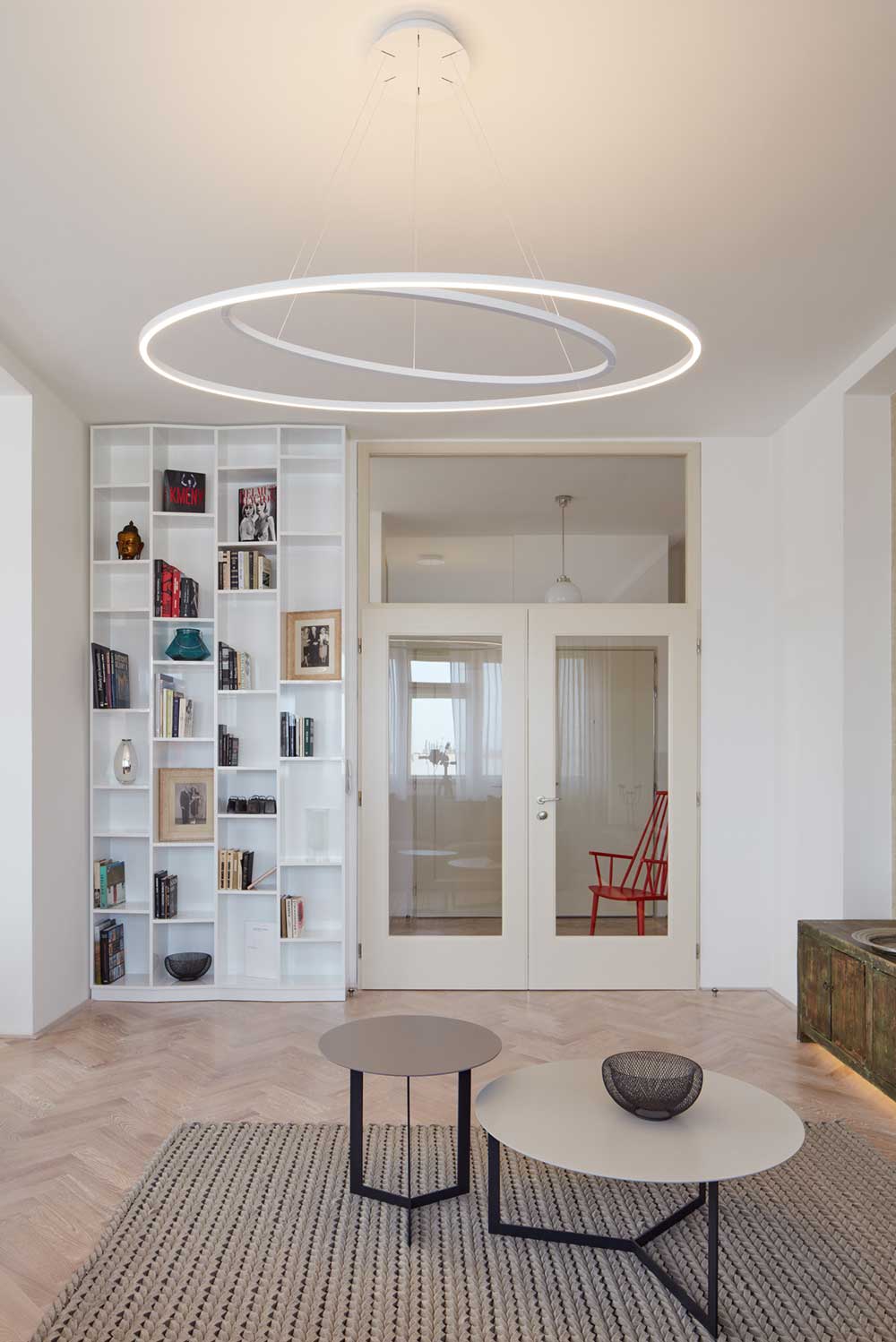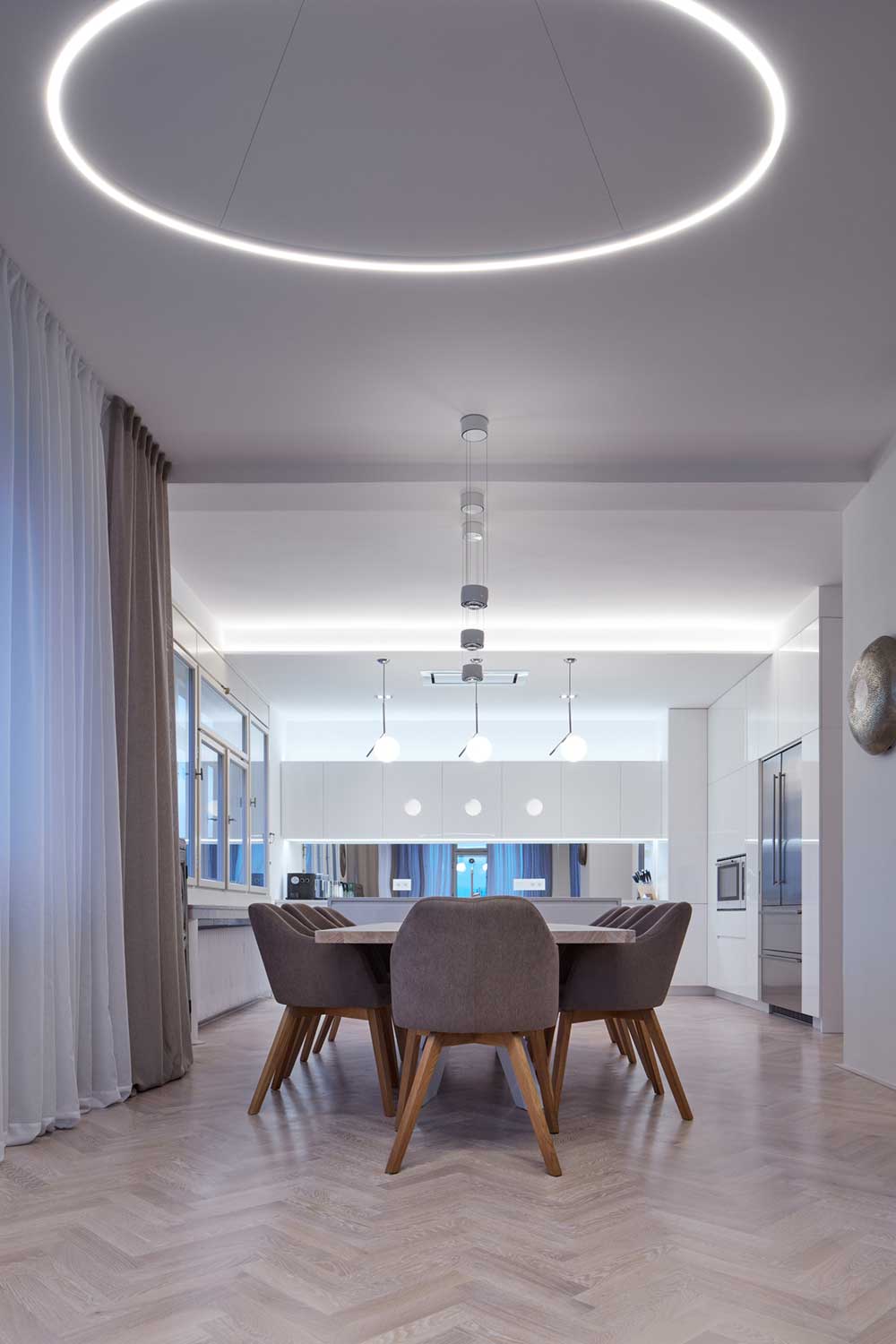 With an open concept living area fueled by soft herringbone flooring, a plank style dining table and beige/brown chairs and sofa, the muted tones meld together nicely, making the space feel elegant and timeless.
Although the bedroom acts more like a stand-alone sleeping space, the new custom dark blue headboard with inset lighting defines it beautifully, keeping in stride with simplistic design statements.
Originally constructed in 1938, this space is truly a spectacular display of impeccable taste, and has been delightfully refashioned to suit the needs of any home dweller for many decades to come.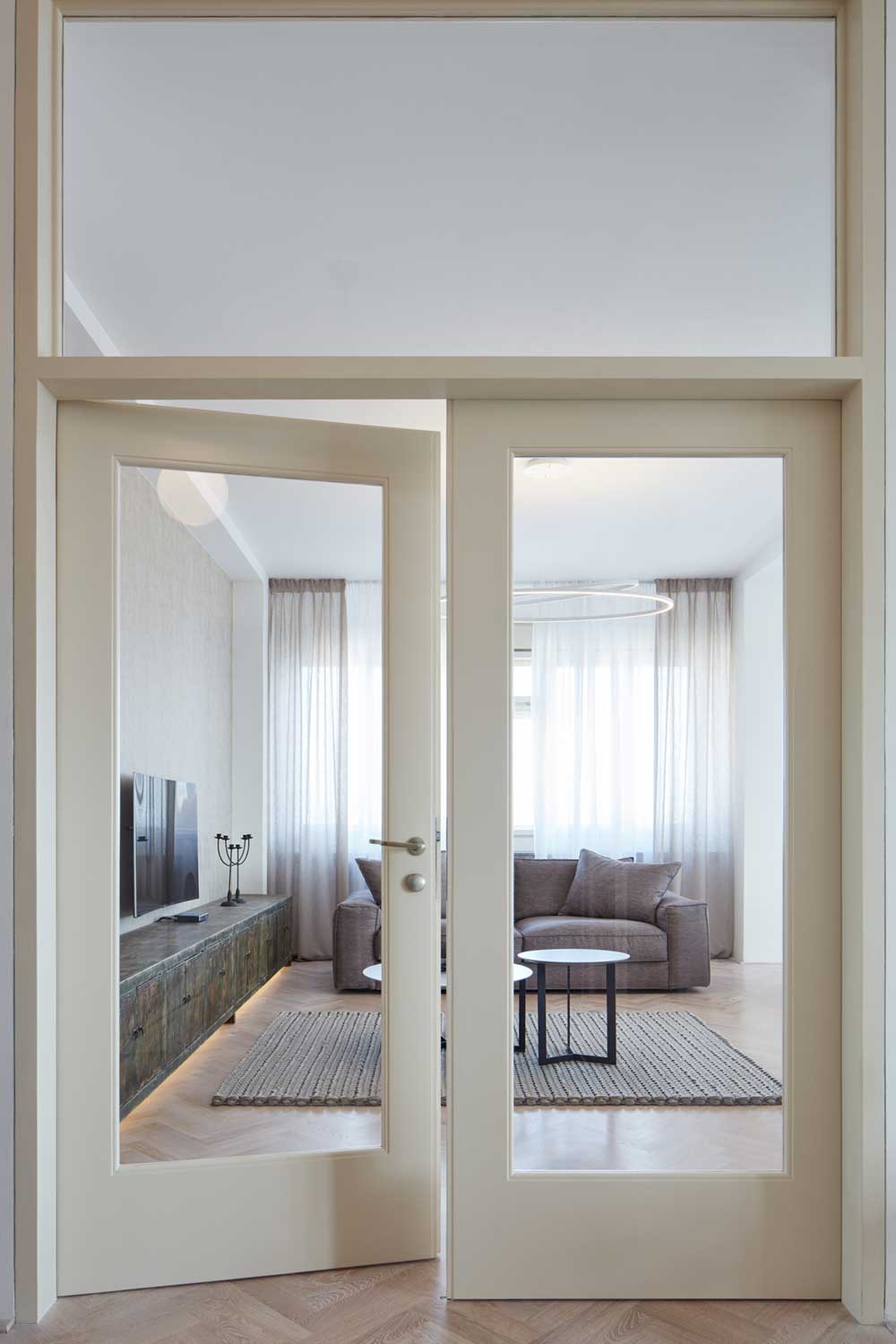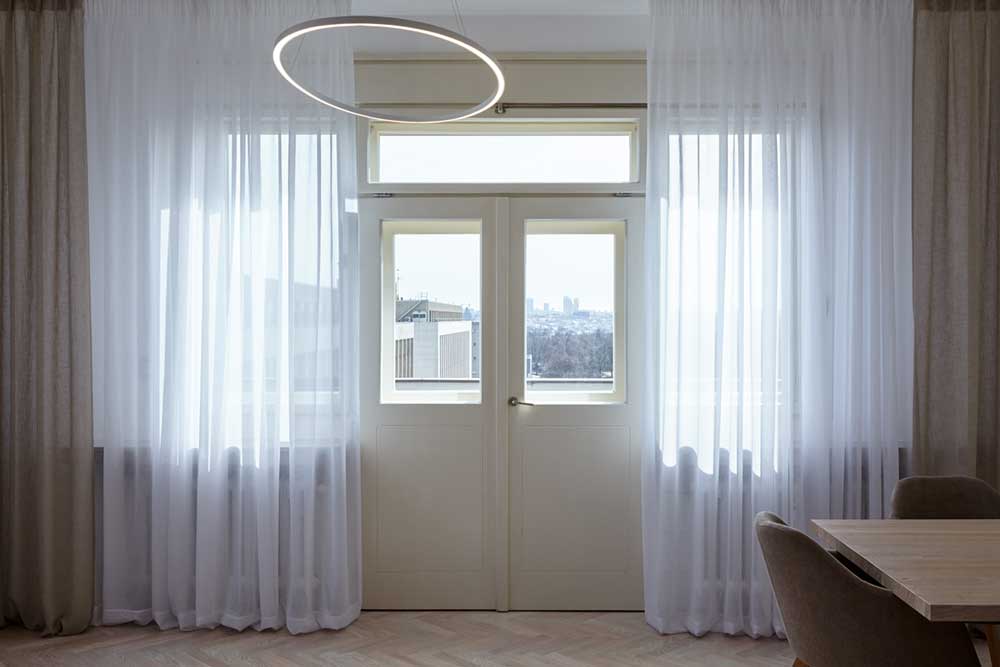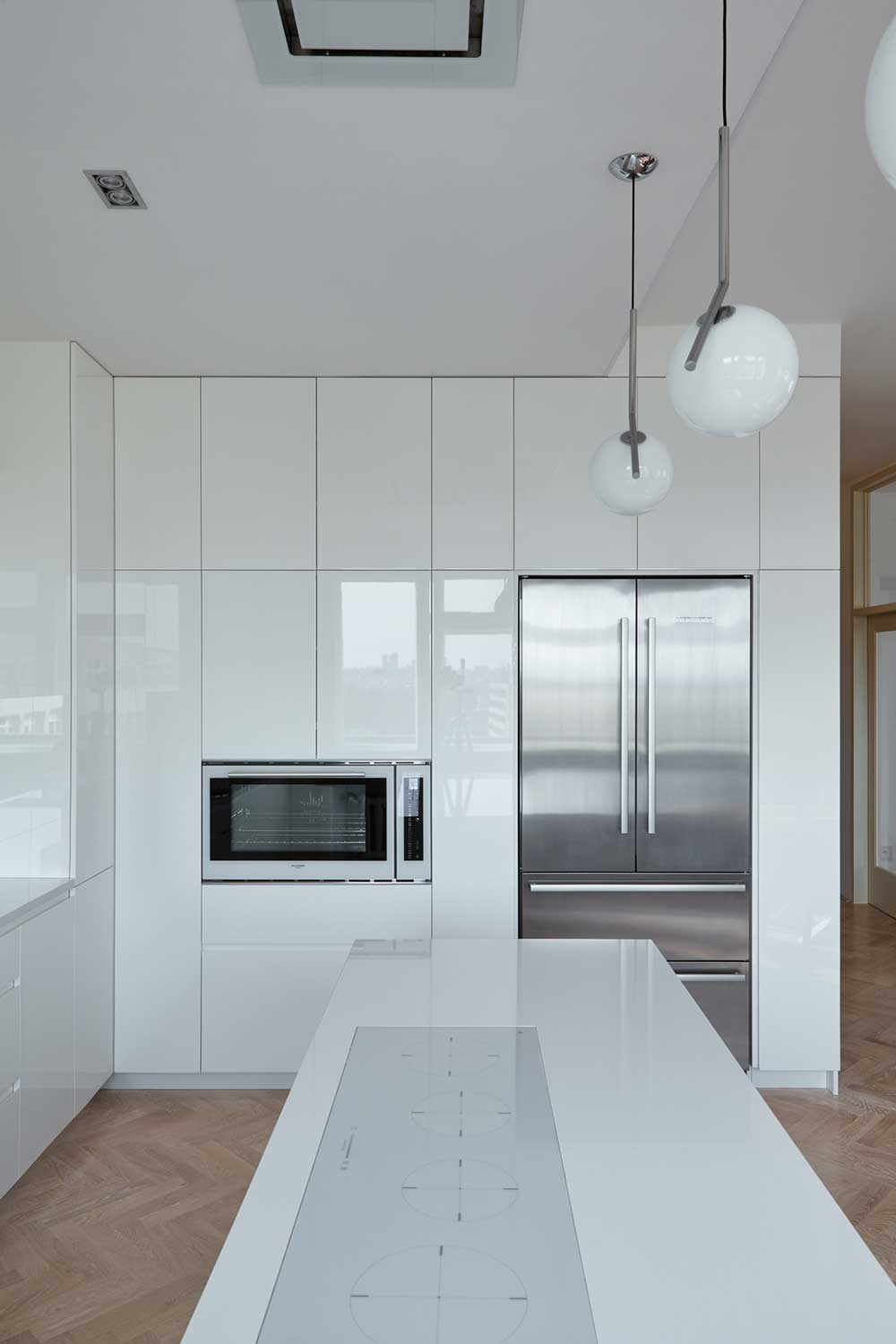 Architects: Ing. arch Jana Schnappel Hamrová
Photography: BoysPlayNice