They say a picture is worth a thousand words, and I couldn't agree more when it comes to View House – it speaks volumes amidst its million-dollar view. Bathed in a smooth white exterior finish, this modern home, by Barbara Becker Arquitetura, has the texture of a Latin palace with the demure of a Spanish Princess… cool and crisp with a side of fiery flavor, delivering both a breath of fresh air and a punch of design bliss.
Whether walking through the back entrance drenched in red mosaic tile flooring and topped by a red light fixture, or relaxing in the living room wrapped in rollaway patio doors that overlooks the city below – View House turns a fairly simple space into an exquisite one.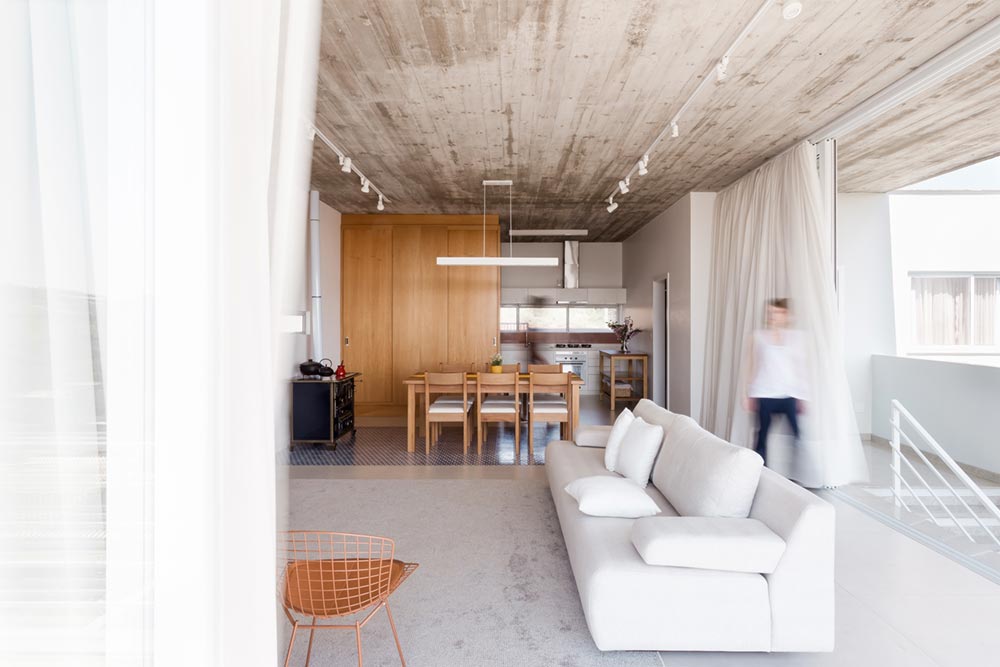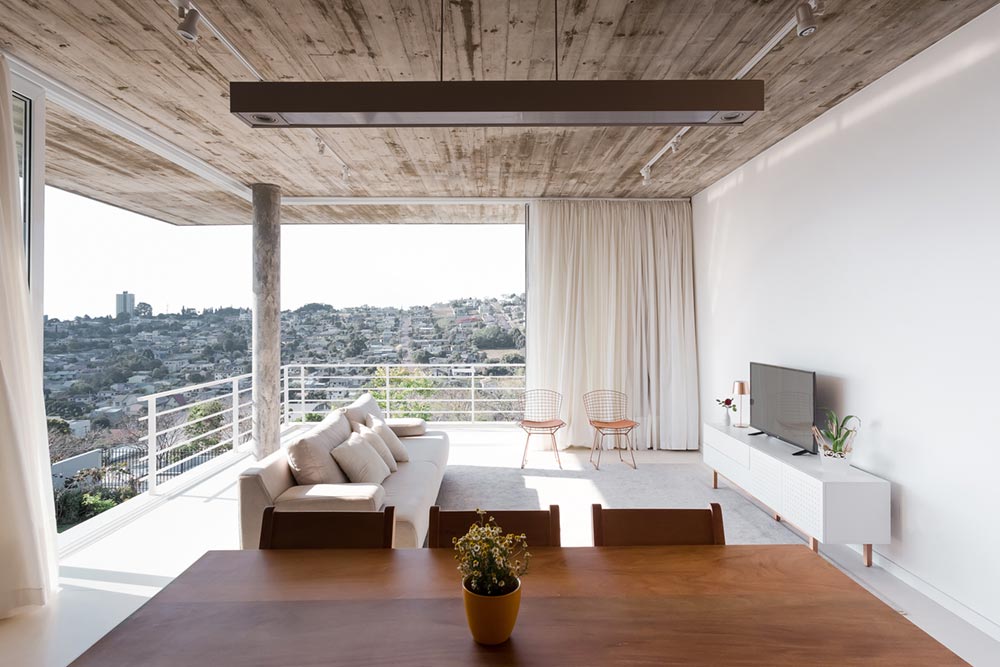 Offering the ideal social setting in which to entertain, the open concept living and dining space are in full view of the outdoor scenery, and the cast iron stove sitting at the foot of the dining table creates a surprising stoic appeal as well.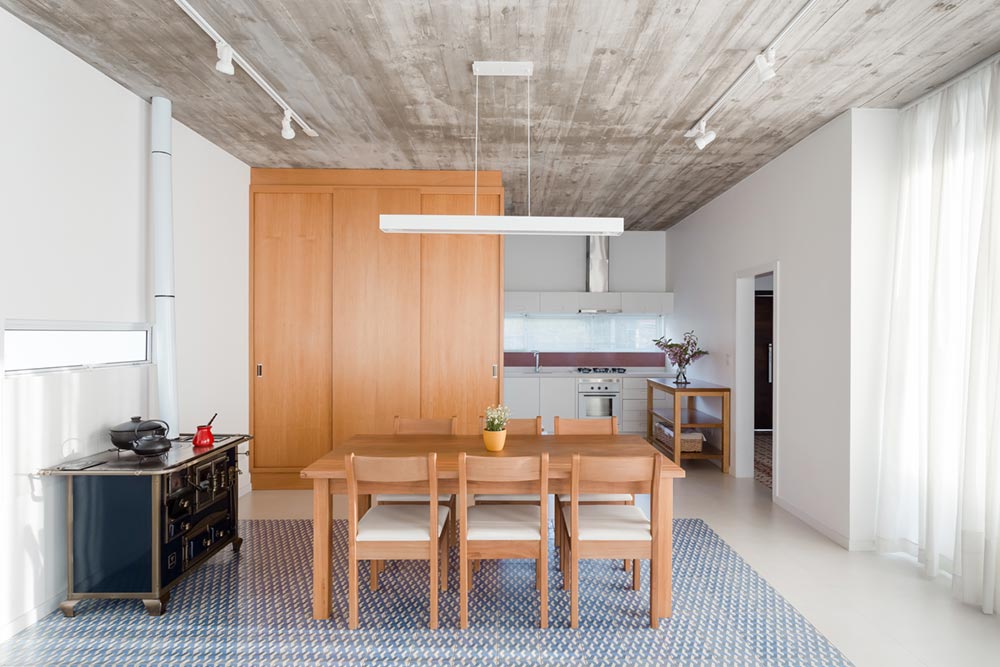 Although the kitchen and bathroom area are the tamest spaces in the home, they still provide fluidity and simplistic design, allowing this home to flow perfectly in all directions.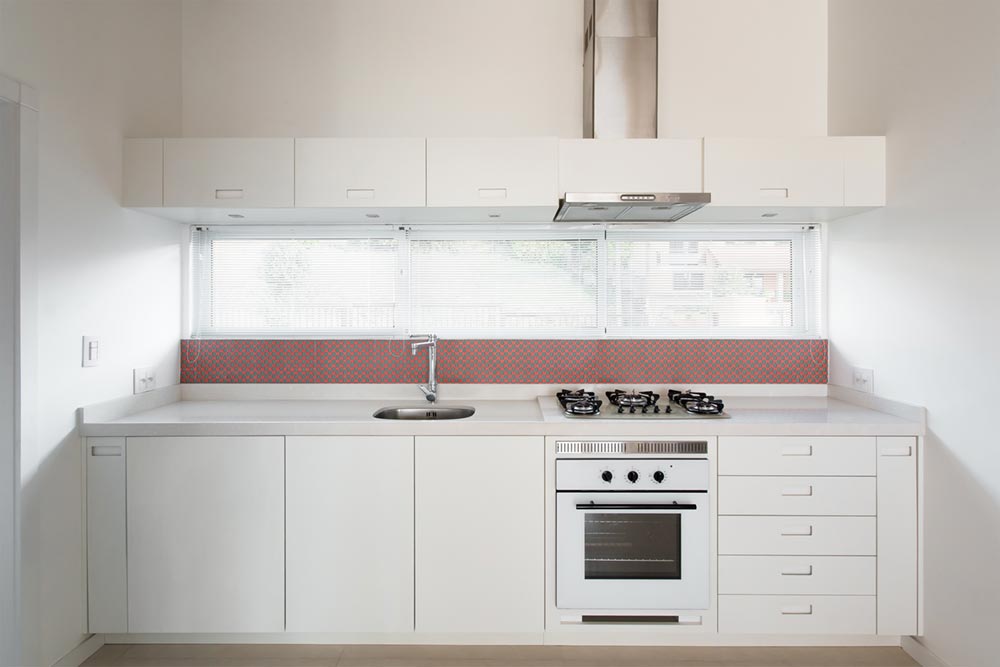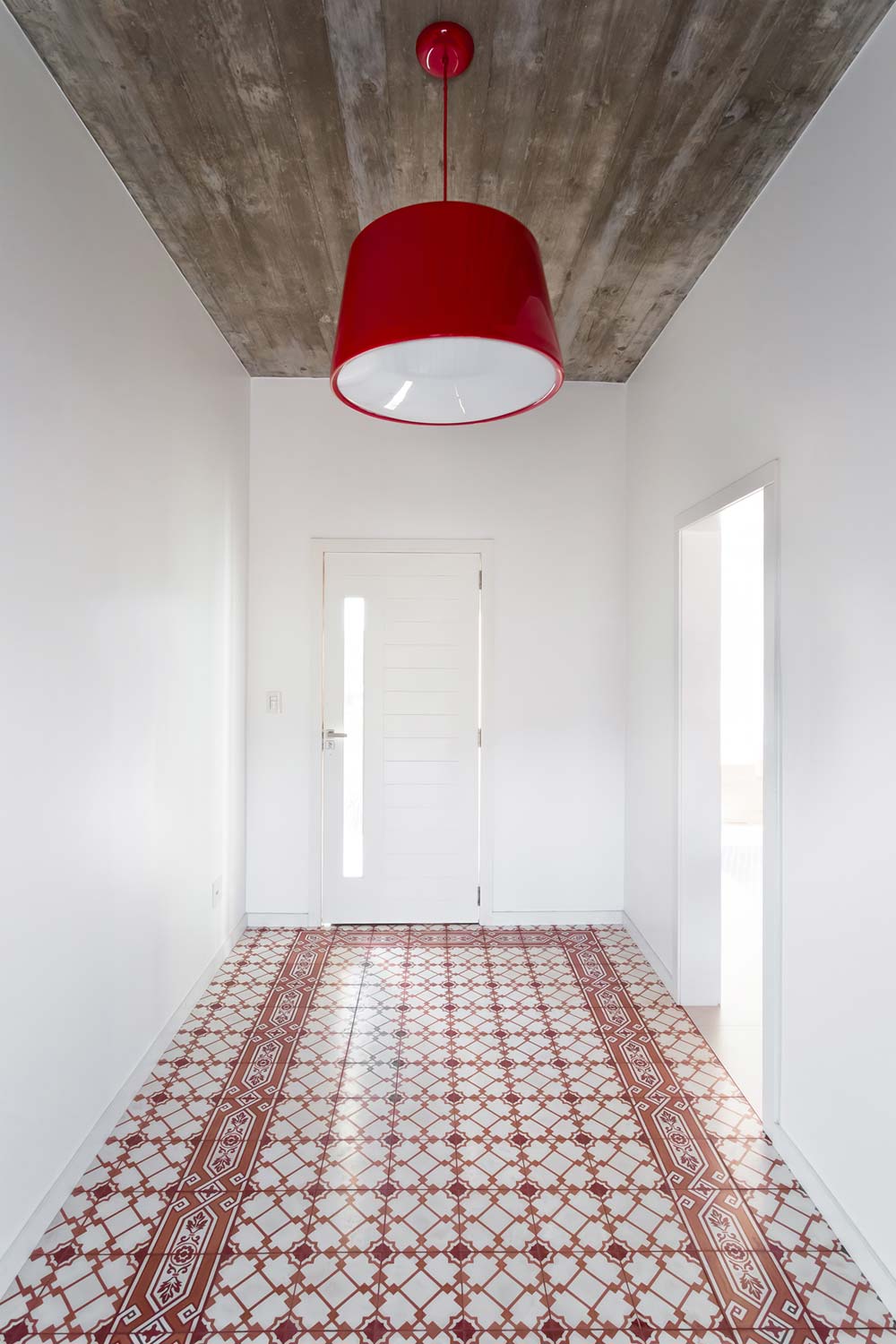 Best of all – in my humble opinion – is the exposed concrete slab overhead, expertly finished to deliver a wood texture look that makes the ceiling appear as though it were constructed out of rustic lumber, all without ever laying a hand on a single tree.
Frankly stated, View House is beauty wrapped in white, finished in seamless style.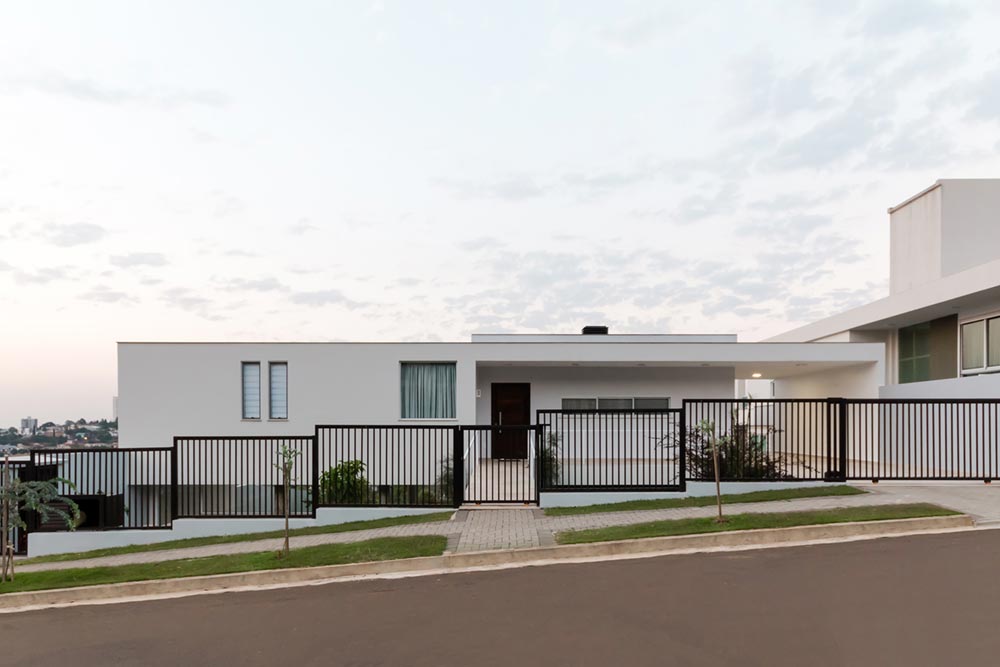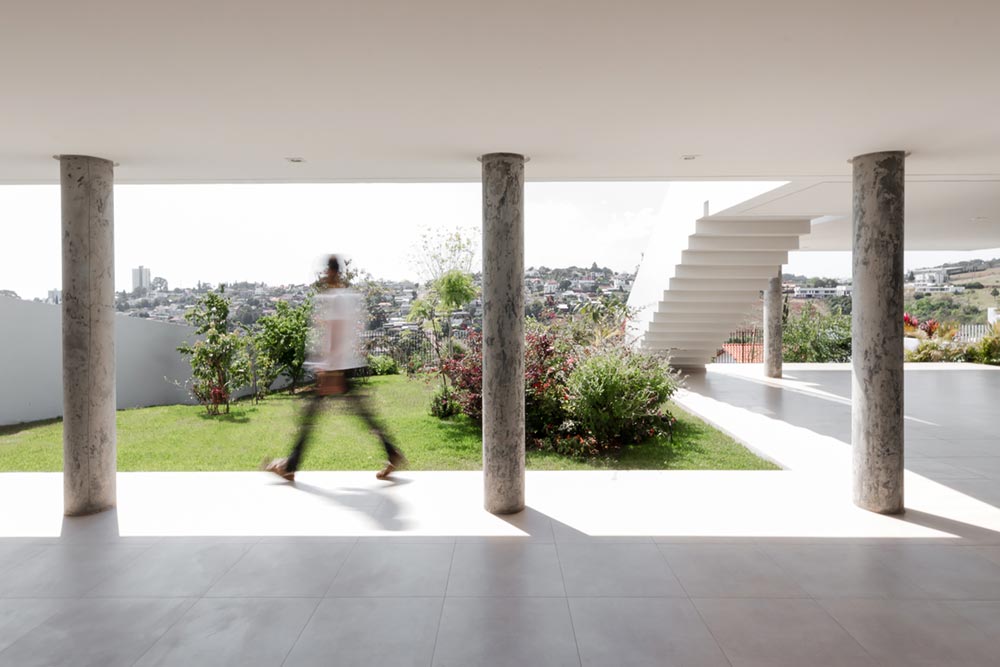 Architects: Barbara Becker Arquitetura
Photography: Estudiograma