Modernizing mid-century spaces is all the rage right now, with so much spatial appeal, built-in cubbies and ample windows, these box-like burrows have now become the ideal remodel projects. Newtown House is exactly one of those homes that has been turned, by Hindley & Co, from modern mid-century to an epic expanded 21st century version of its previous self, all without foregoing character or classic appeal.
As a childhood home for the occupant, it was important for them to maintain much of the space while still creating a family-friendly dwelling conducive with more contemporary charm.
And charm it has! With floor to ceiling windows and slide-away doors throughout a large portion of the home, each room fitted with the clean lines of mid-century furnishings, and it doesn't have to work hard to be stunning.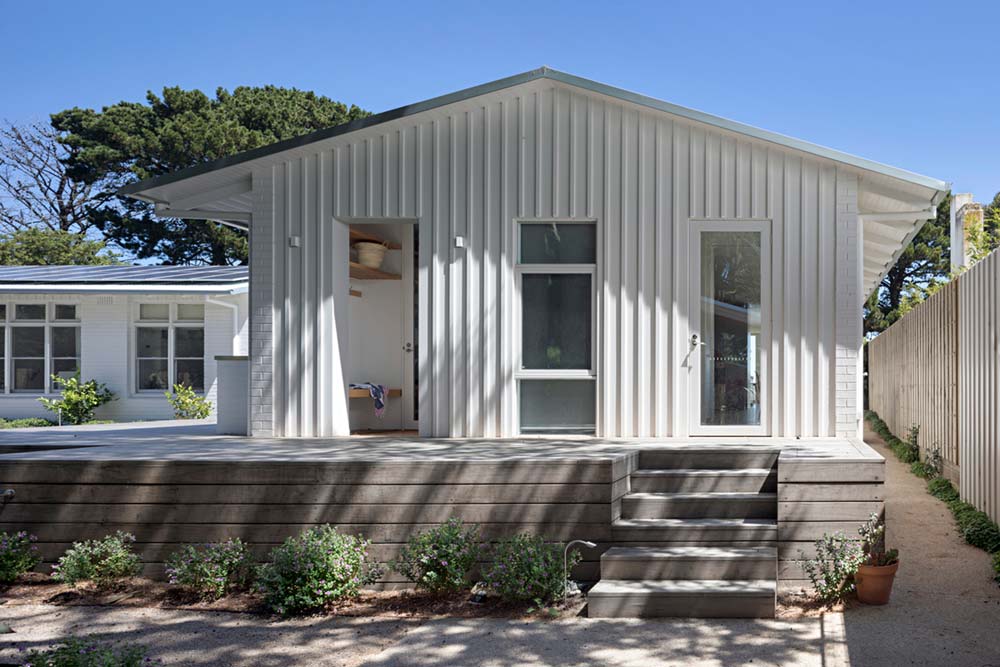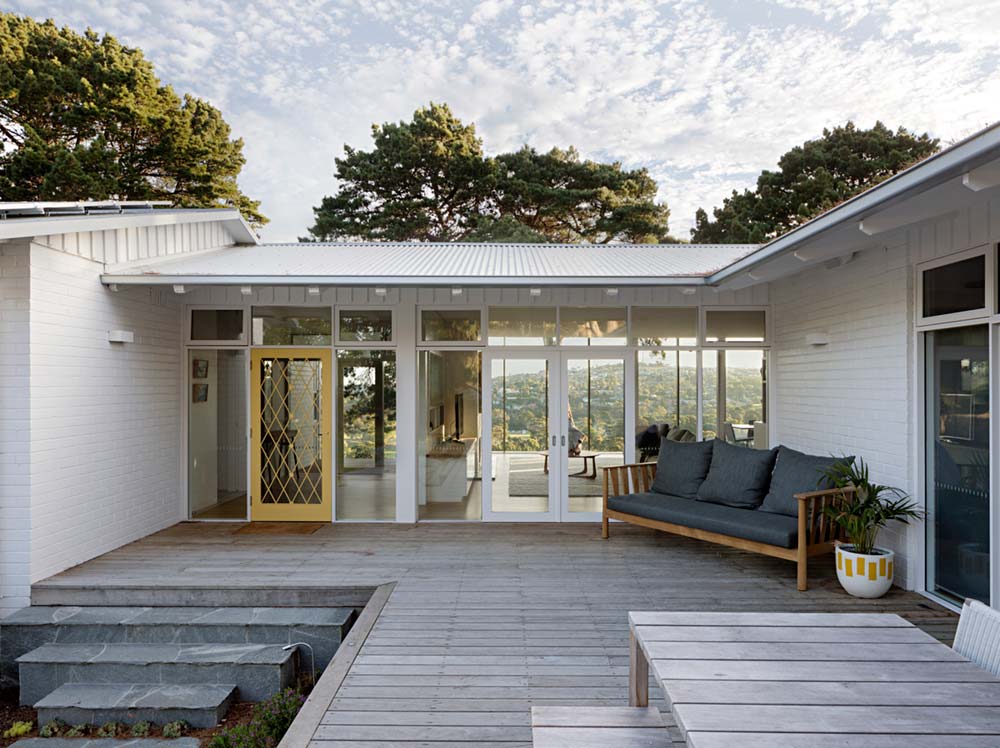 Paneled walls and the original brick fireplace have been painted a soft shade of white, and a custom inset desk is perched perfectly in full view of nature.
Meanwhile, tile flooring in the bathroom and wood flooring throughout much of the living space keeps these areas clean and modern, and a new island within the kitchen creates a stoic appeal while delivering added functionality as well.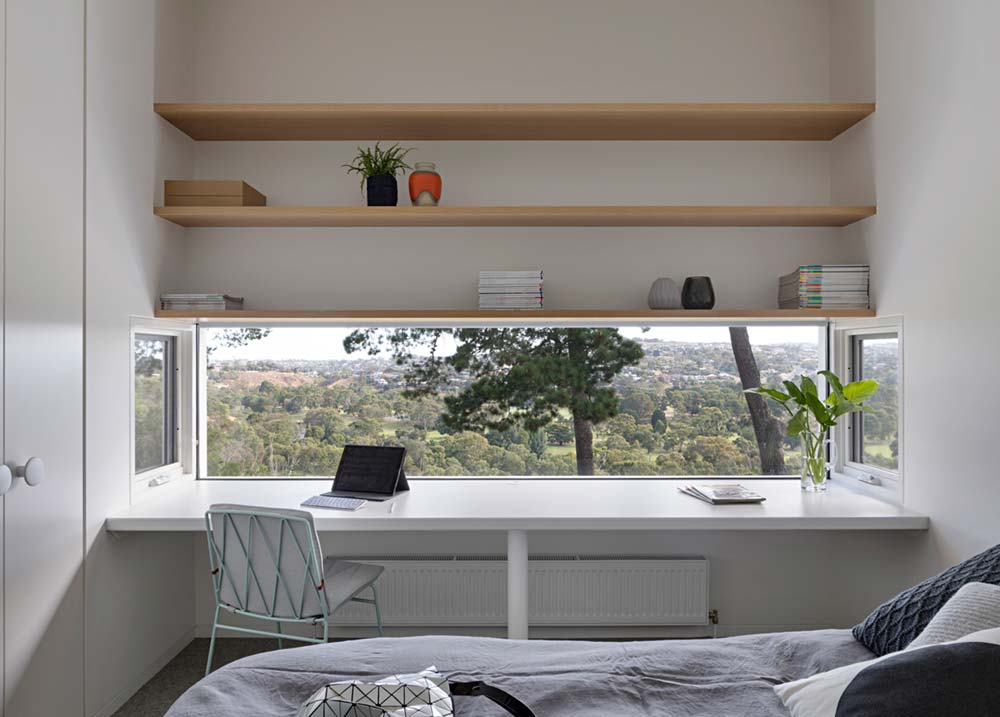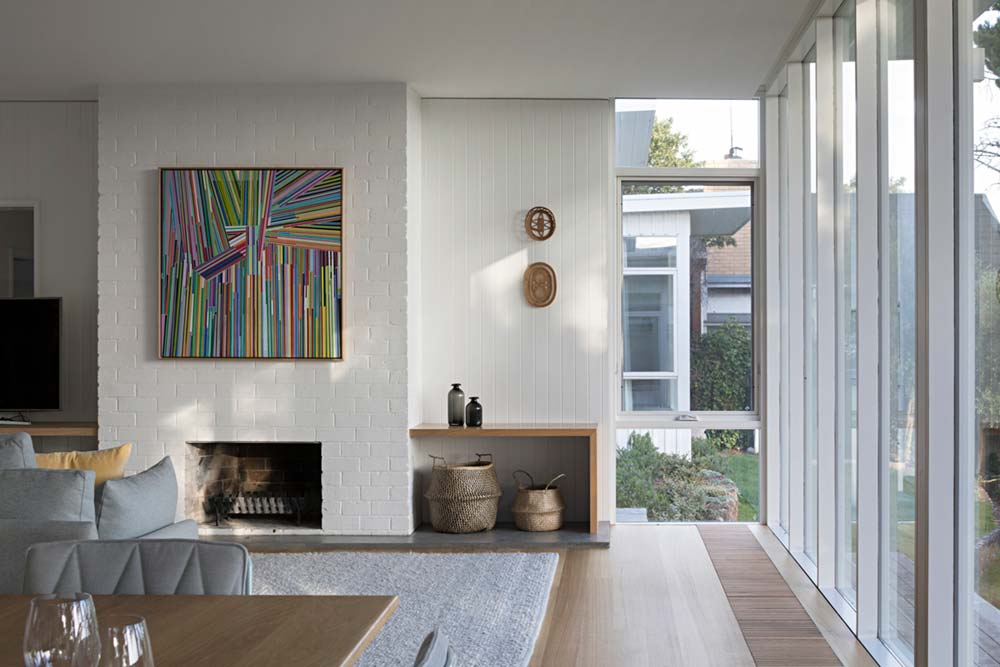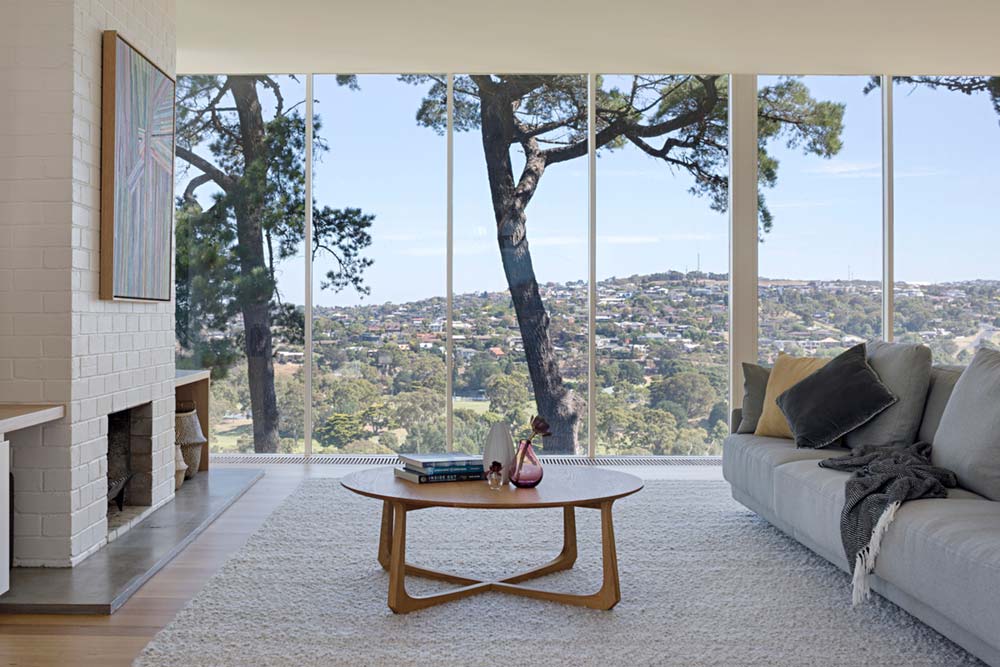 Amidst all it's interior beauty, this home provides a visual escape to an outdoor oasis overlooking the Barwon River and the parklands of Newton, Victoria, making it the perfect retreat while still maintaining memory lane for the owner.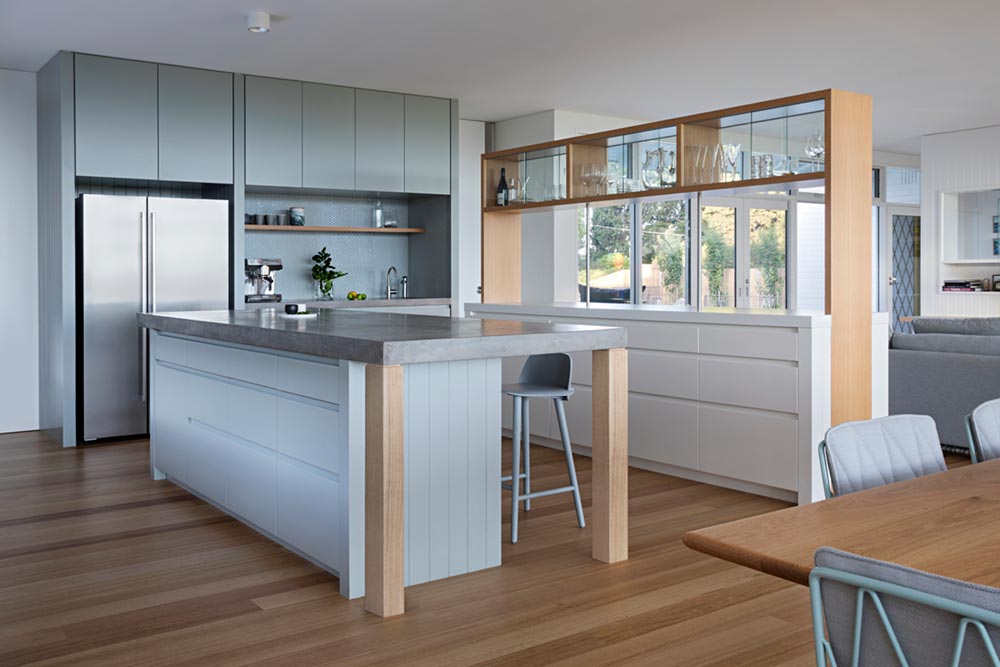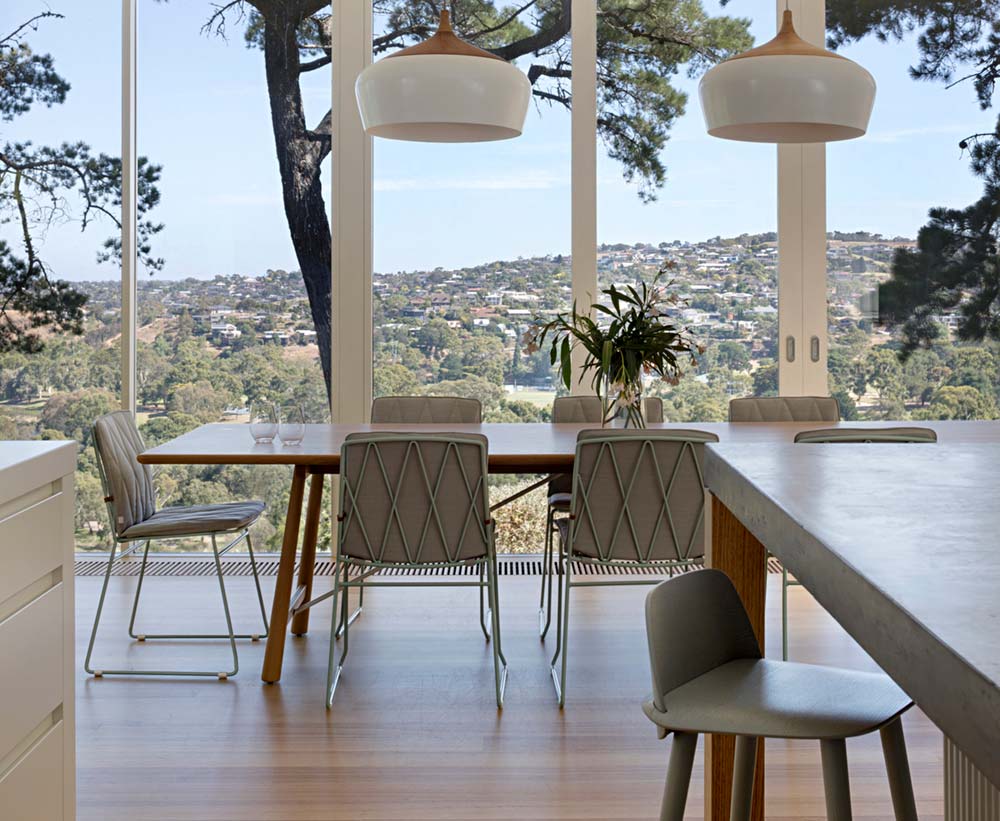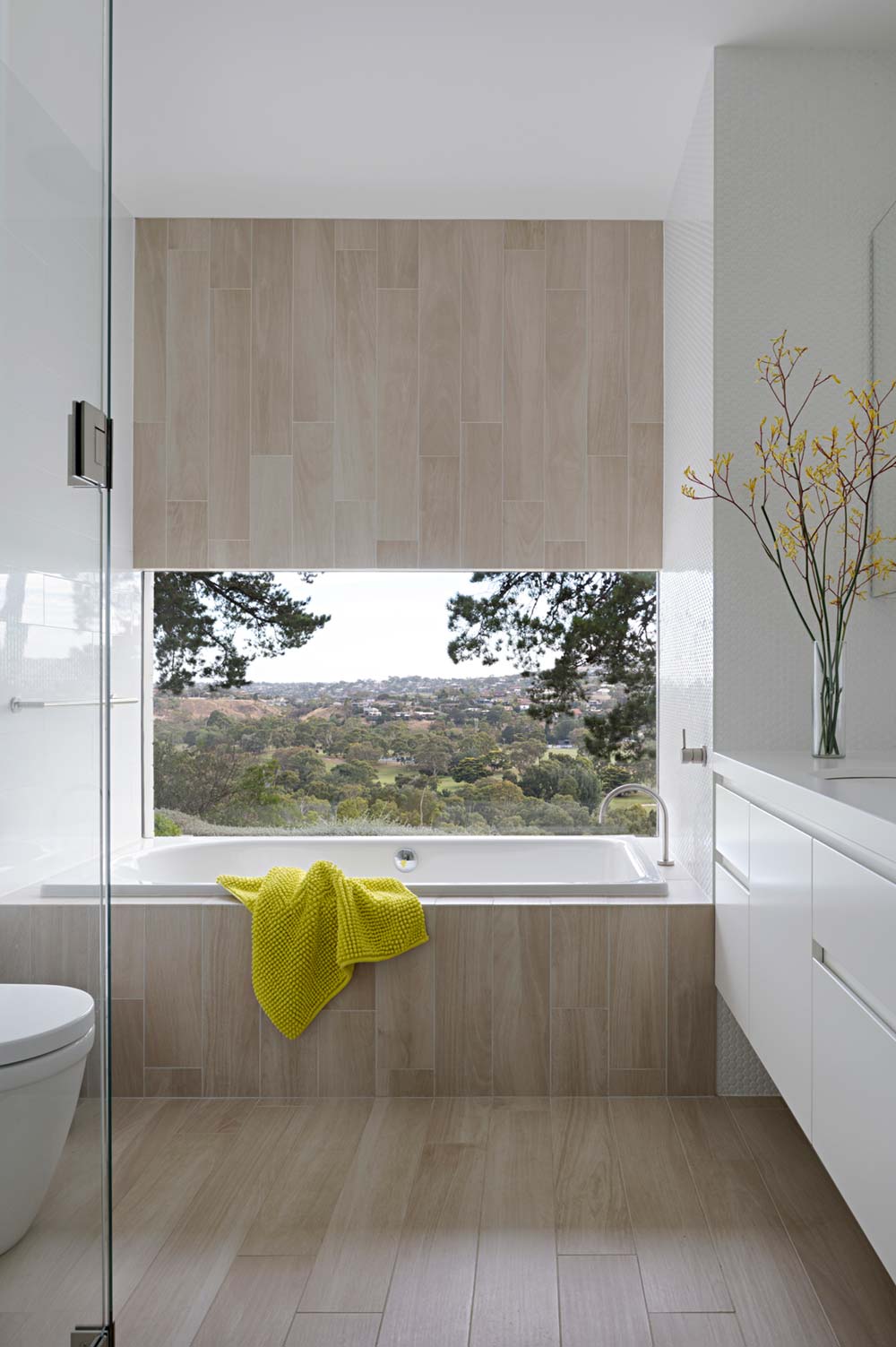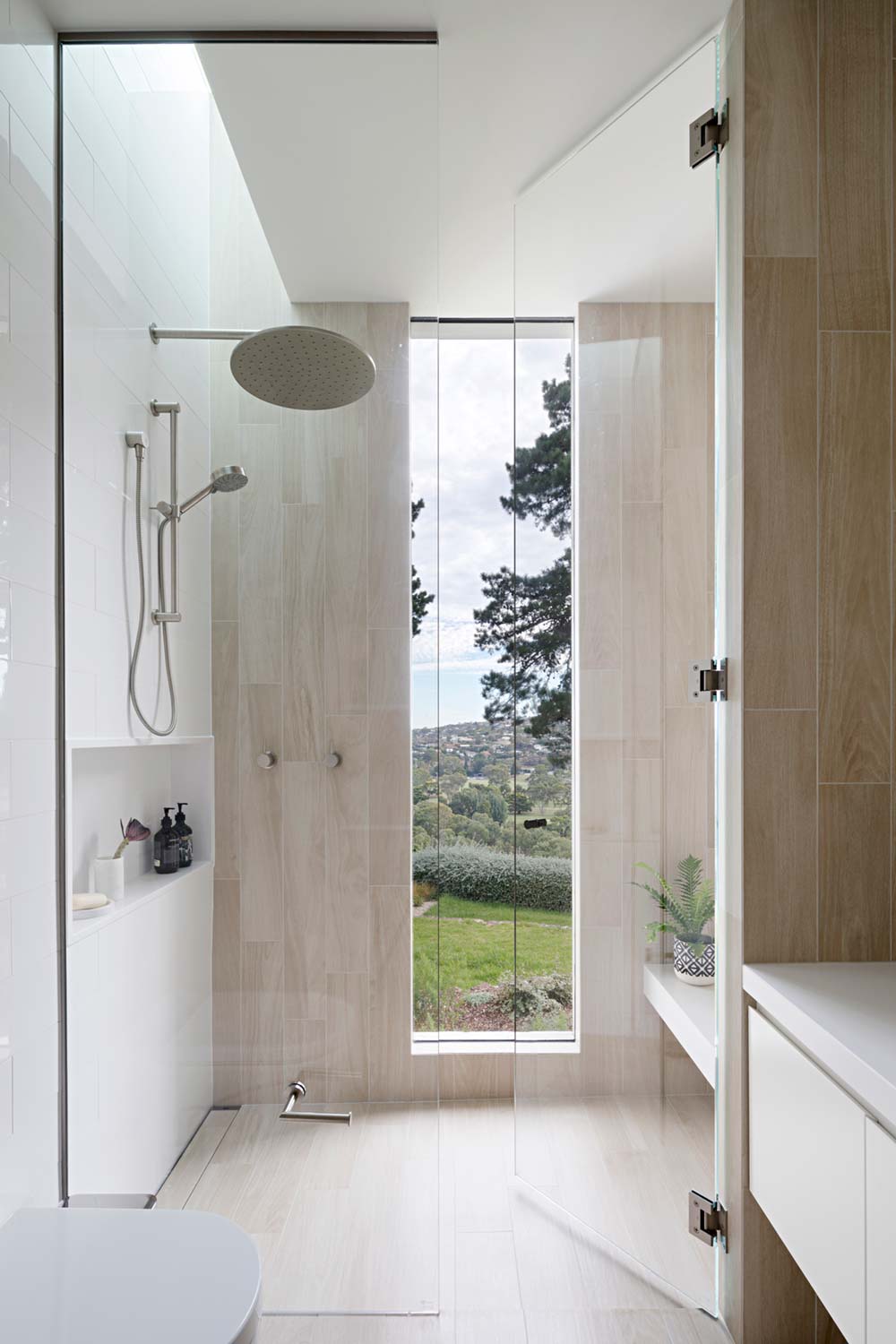 Architects: Hindley & Co
Photography: Tatjana Plitt