Welcome to the clean cut appeal of Menu's showroom, a multi-purpose space allowing for – not only a showroom, but an office and café as well! As a collaborative effort between Danish design company Menu and Norm Architects, the goal was to create a space that would be inspirational amidst its open chic feel, offering a workspace and a coffee house where creative minds could gather and co-conspire whatever genius was on the menu that day.
The finished product is stunning, with industrial style brushed concrete flooring, mile-high black lacquered ceilings, an enclosed glass and black metal-framed office area, and large furniture pieces in a variety of material textures.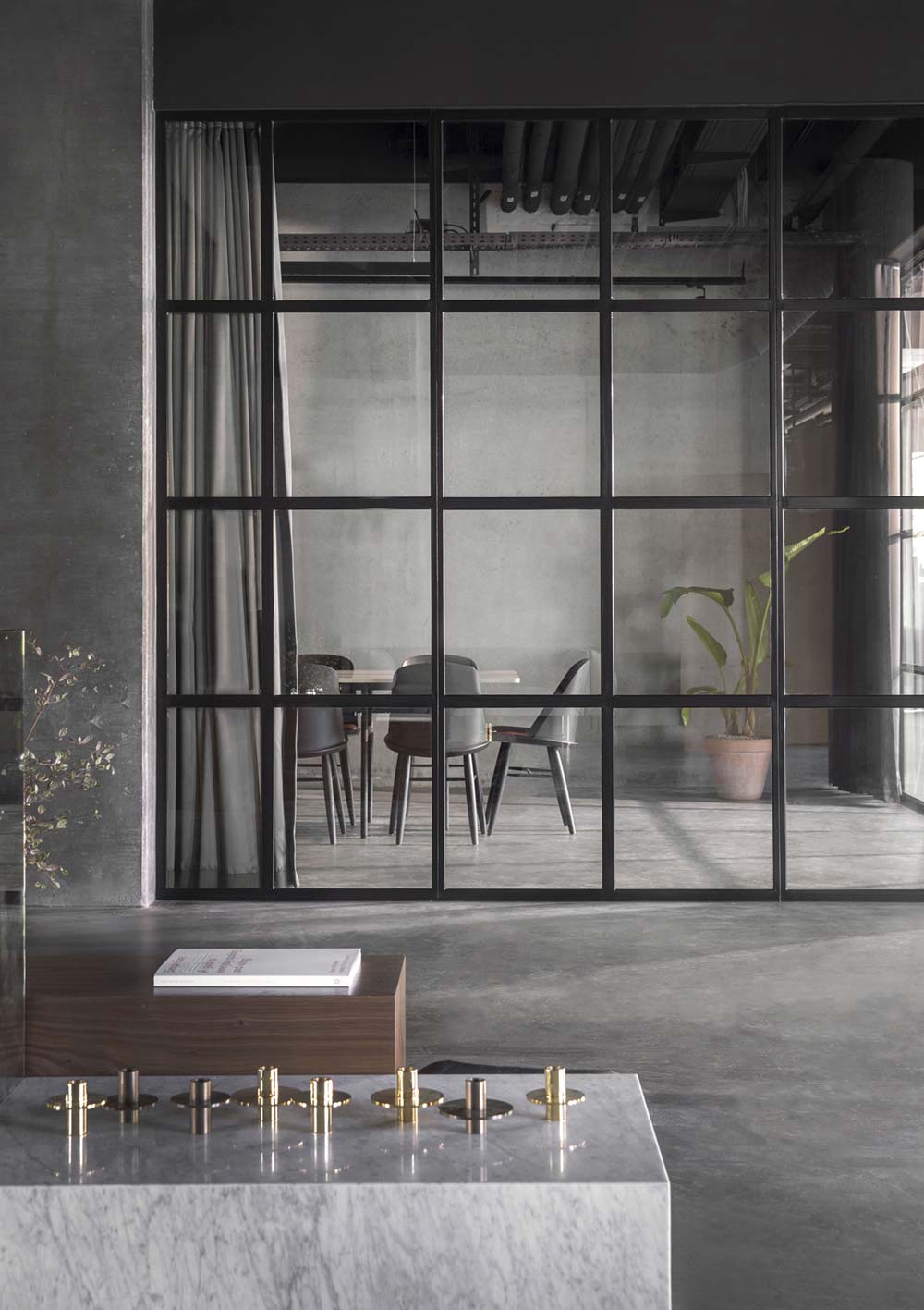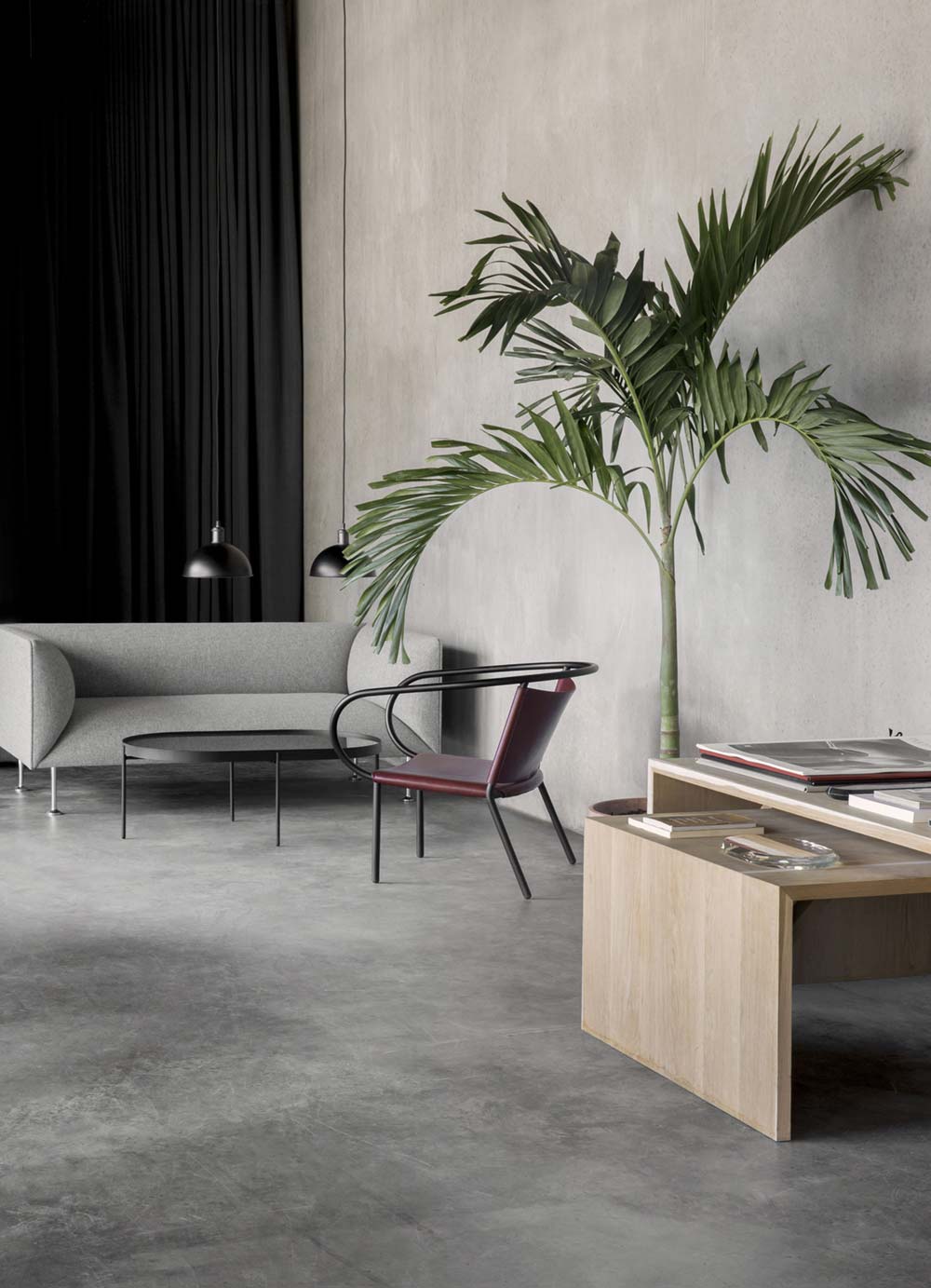 As well, the coffee bar is fitted with industrial style steel shelving and is set against a cement wall, with solitary black hanging lights illuminate the counter space, which adds nicely to the minimalist appeal.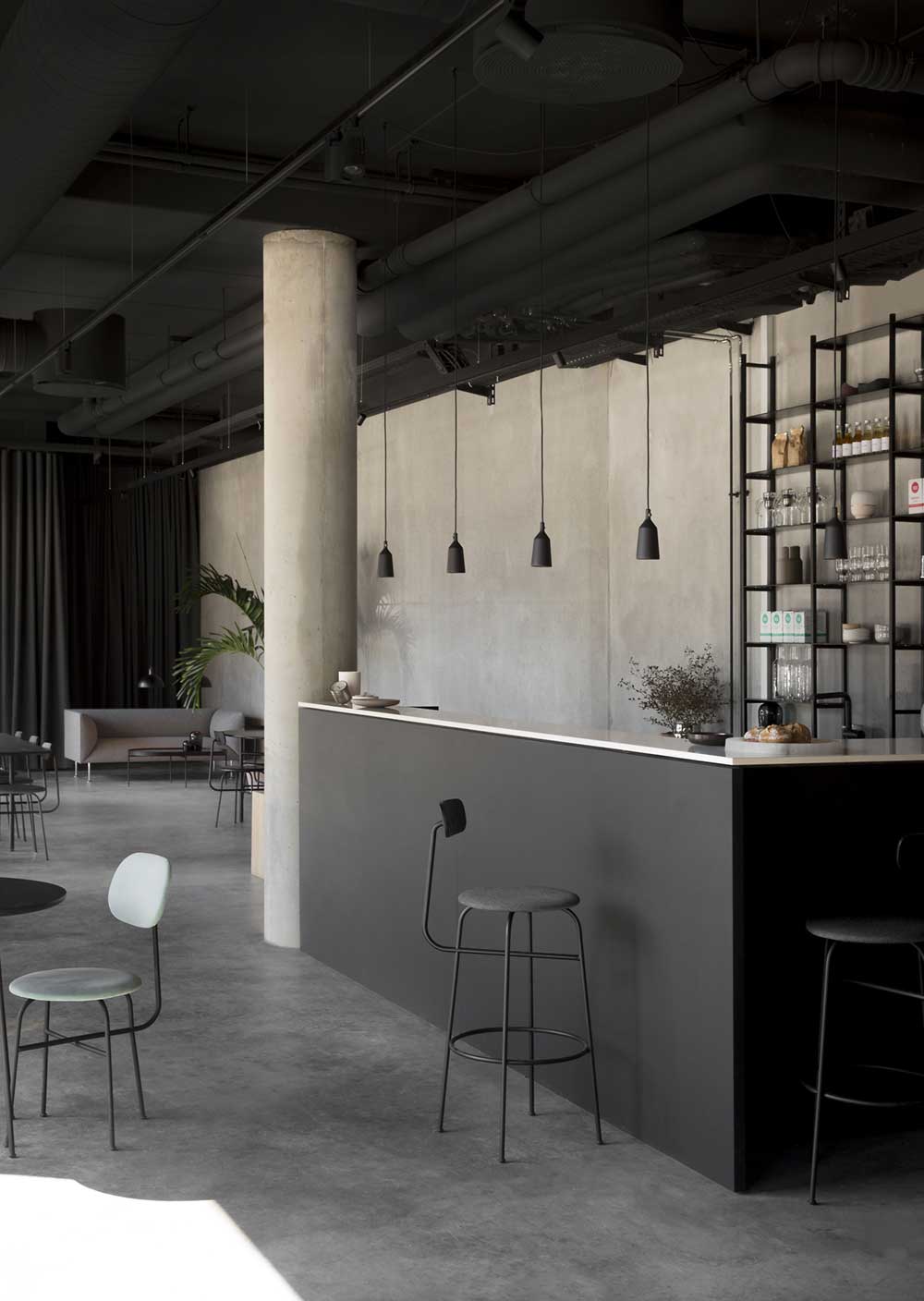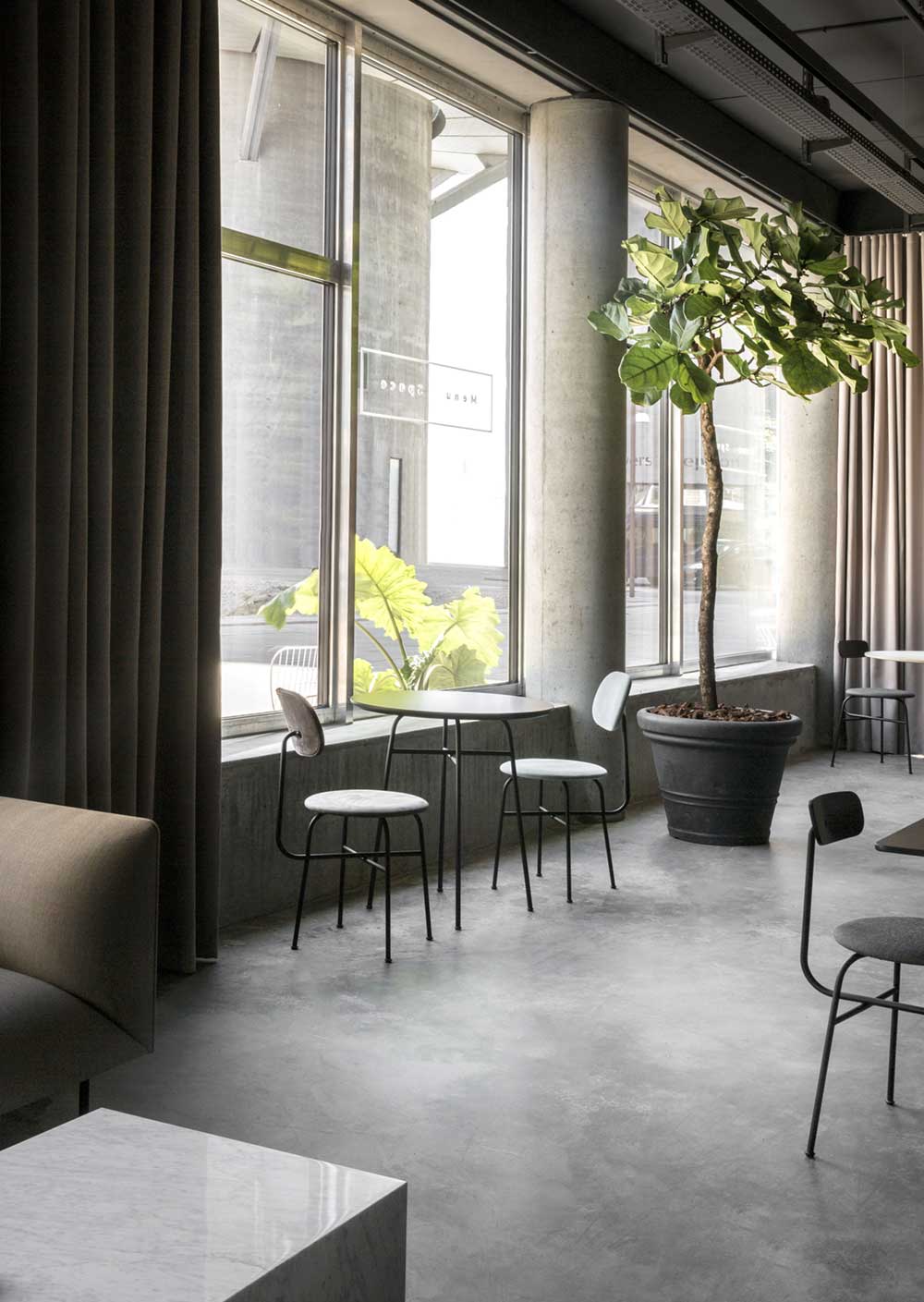 Large windows, a whimsical curtained off sitting area, and a handful of well placed plants all come together to truly deliver upon the desire for an inspired and inspiring space, perfectly adding nuance to the Copenhagen neighborhood it is a part of.
Conclusion: Menu Space Showroom is a 5-star choice for coffee and creation – and it sits all under one roof.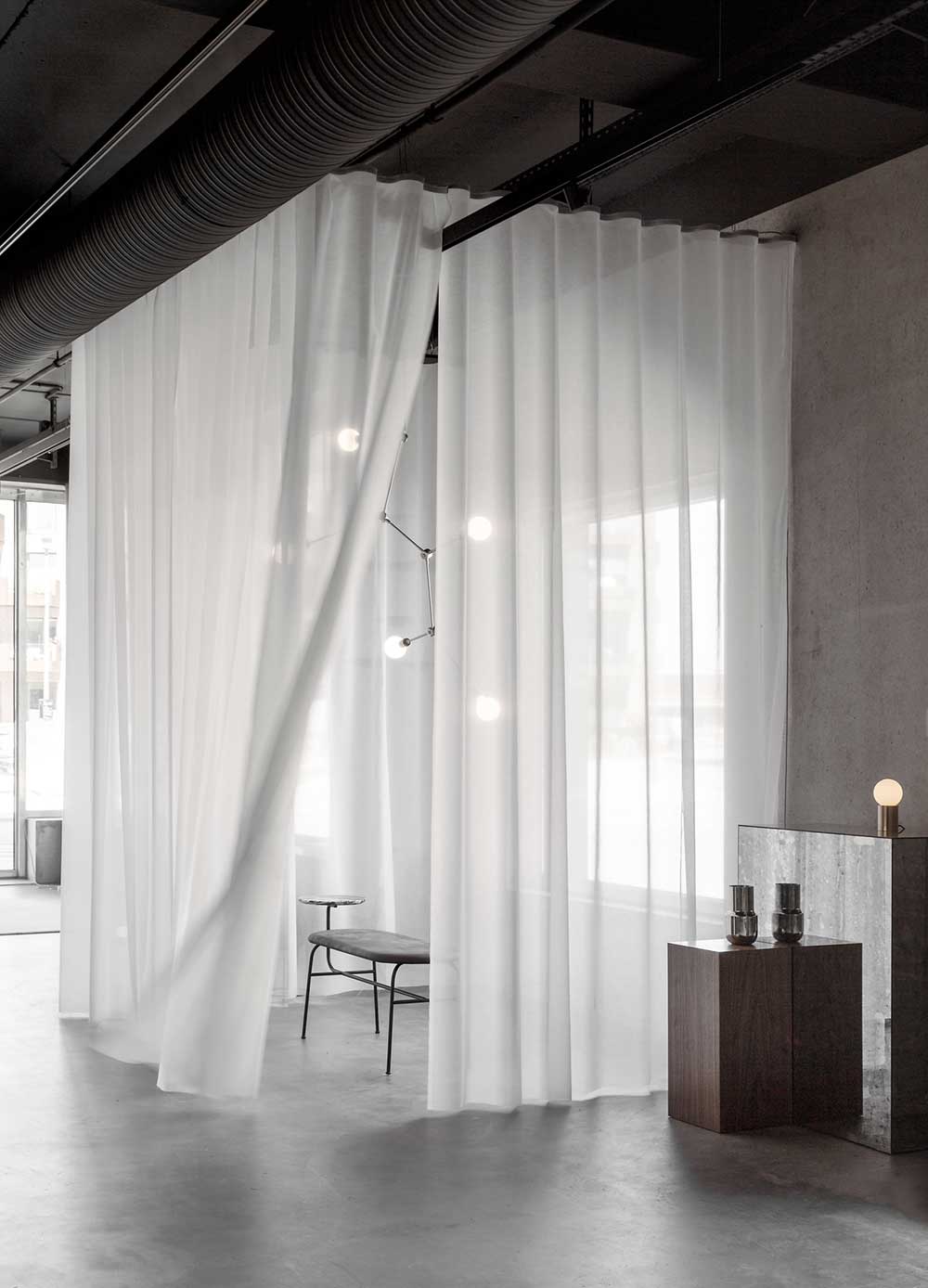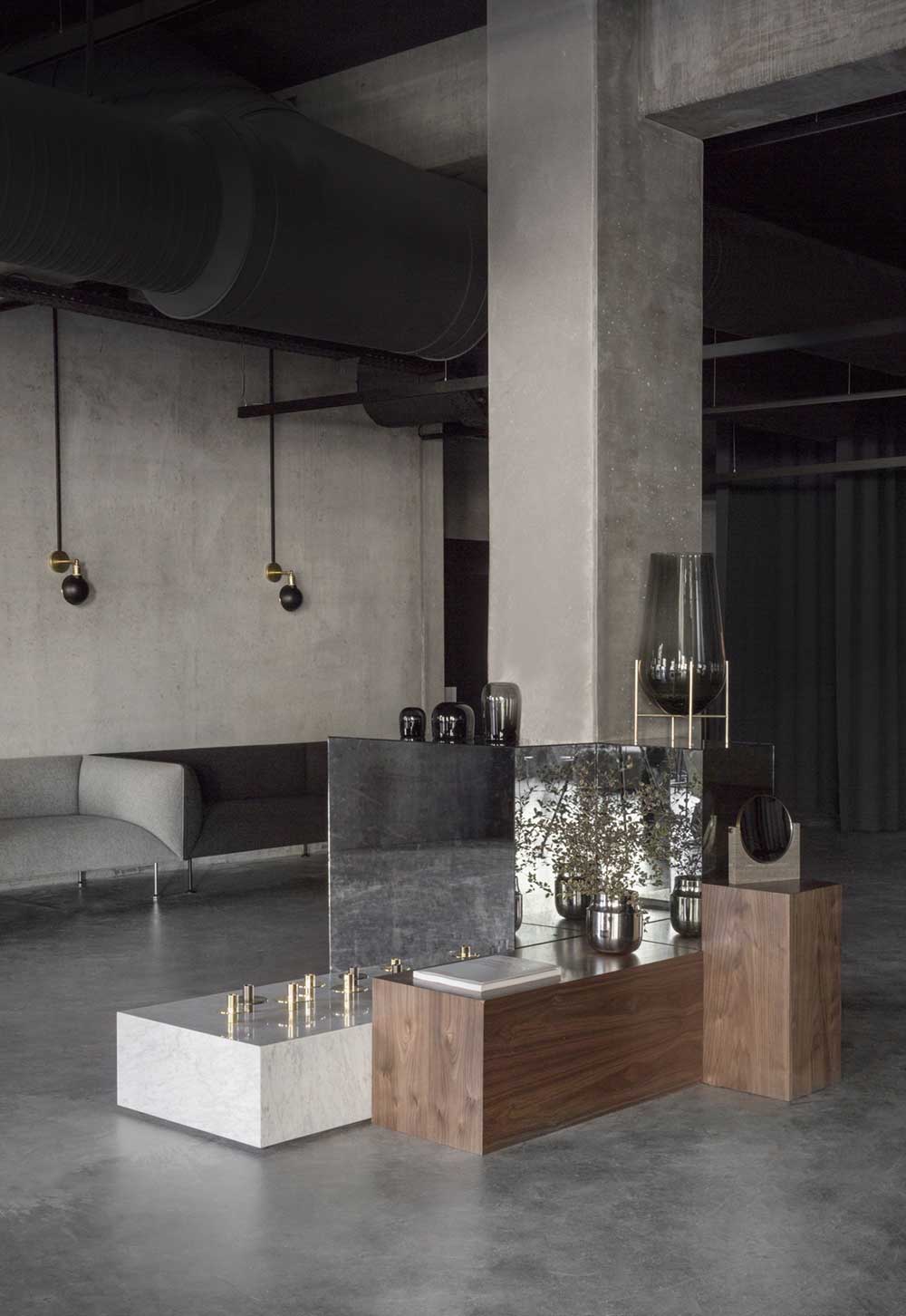 Architects: Norm Architects
Photography courtesy of Norm Architects