Once a cluttered display of un-harmonized chaos, this family penthouse apartment has been transformed into an organized haven of visual wonders! Located in Italy, within the historic district of Cesena, Tisselli Studio Architetti took this outdated, poorly used penthouse, and made it into a modern space with added room to roam courtesy of the removal of many partition walls.
The addition of teak elements – such as flooring and unique wall accents throughout the home, as well as brushed brass handrails that run along the stairwell, add beautiful design to the unique wall partitions that were implemented – which all slide back to unveil storage and the perfect all-encompassing hideaway.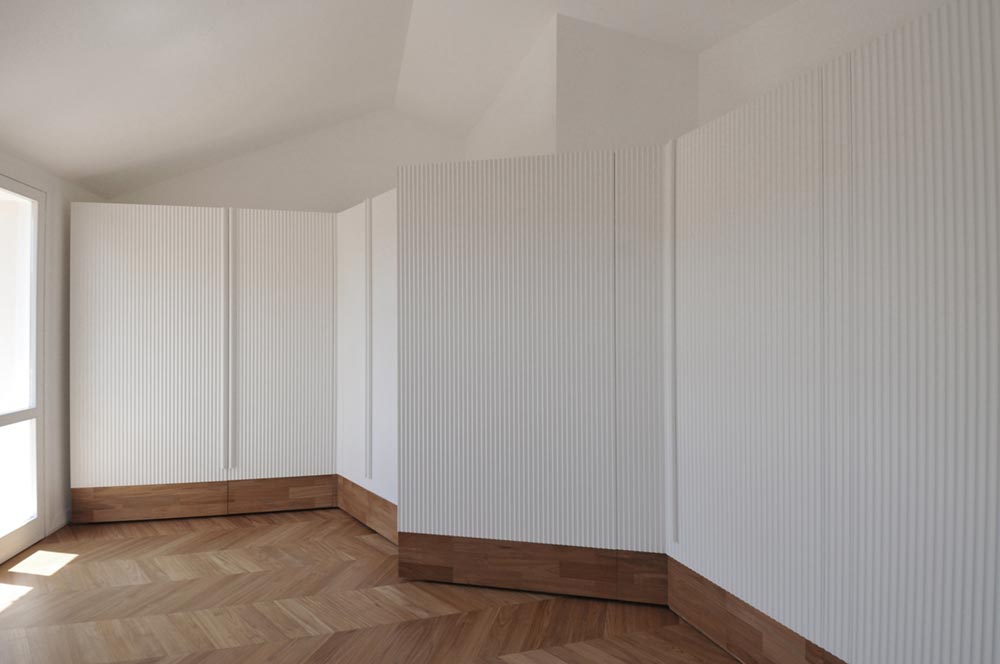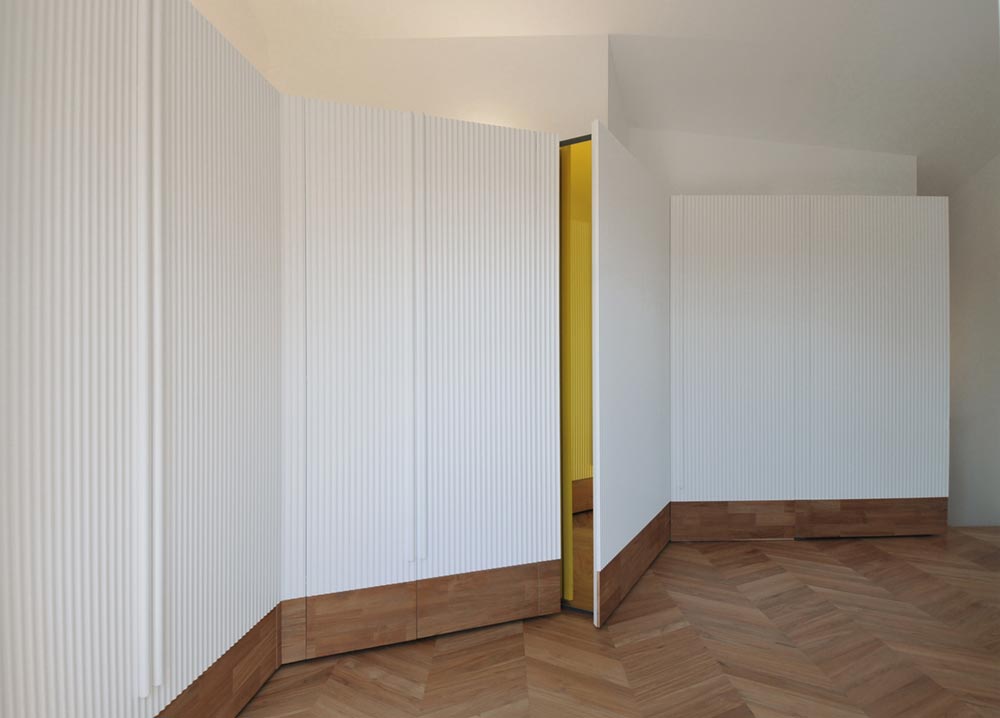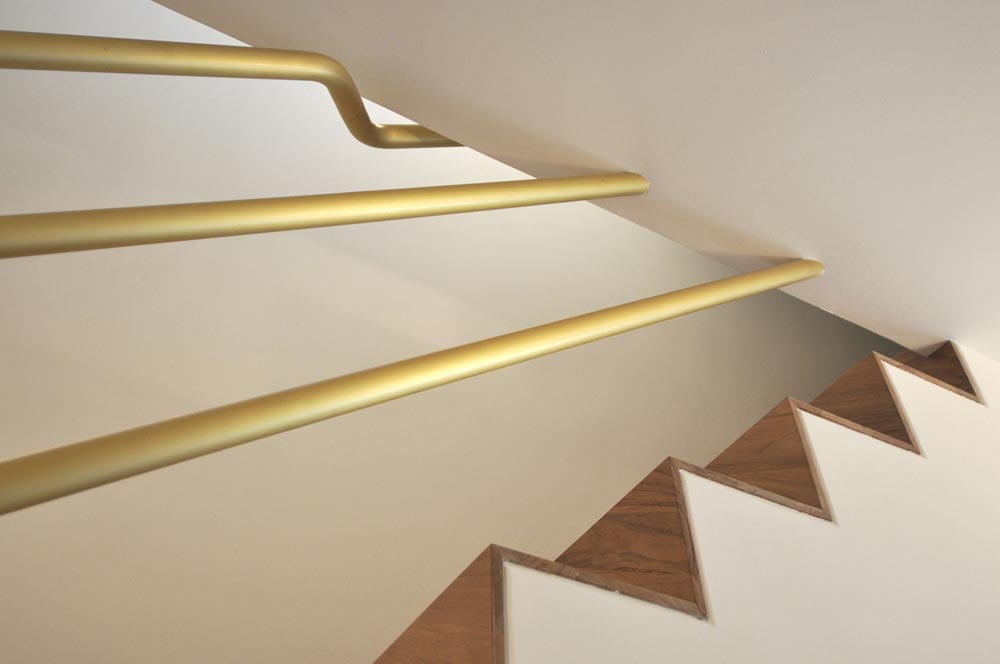 Flat grey bathroom fixtures set the tone for one of the main bathrooms, with an overhead skylight adding natural illumination to the space. While a bright yellow sink within another bathroom melts into the smattering of yellow accents found throughout this home.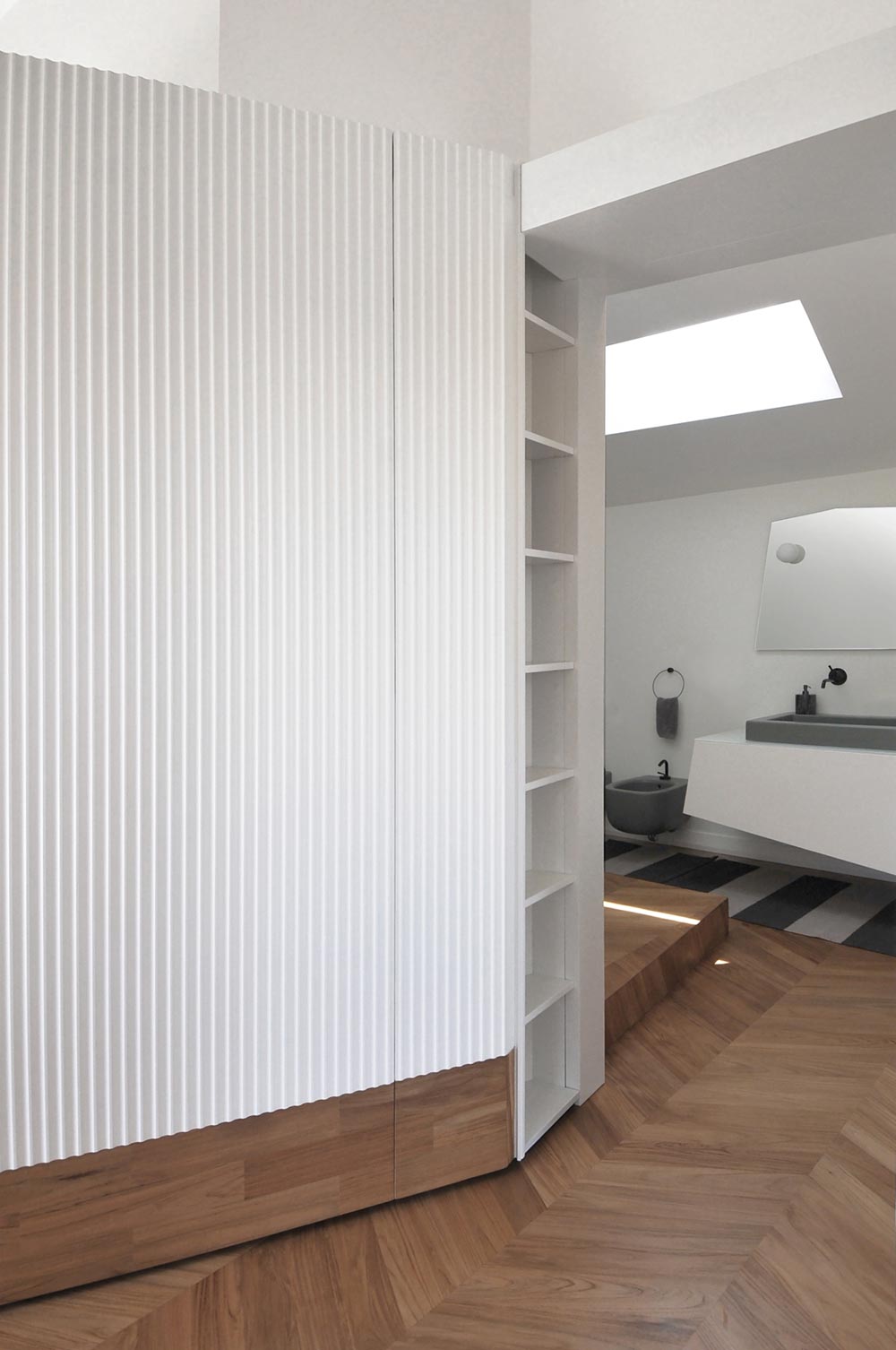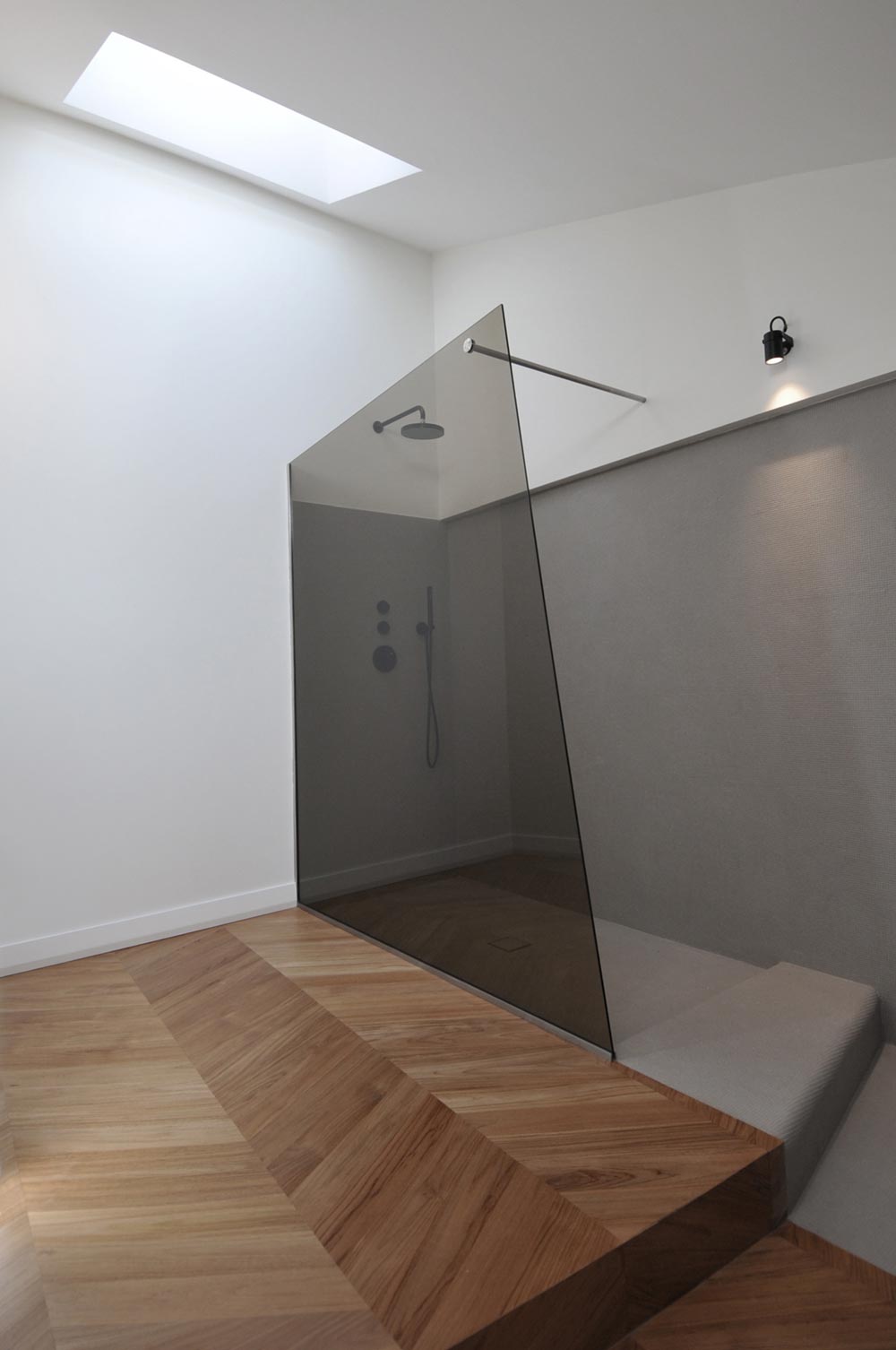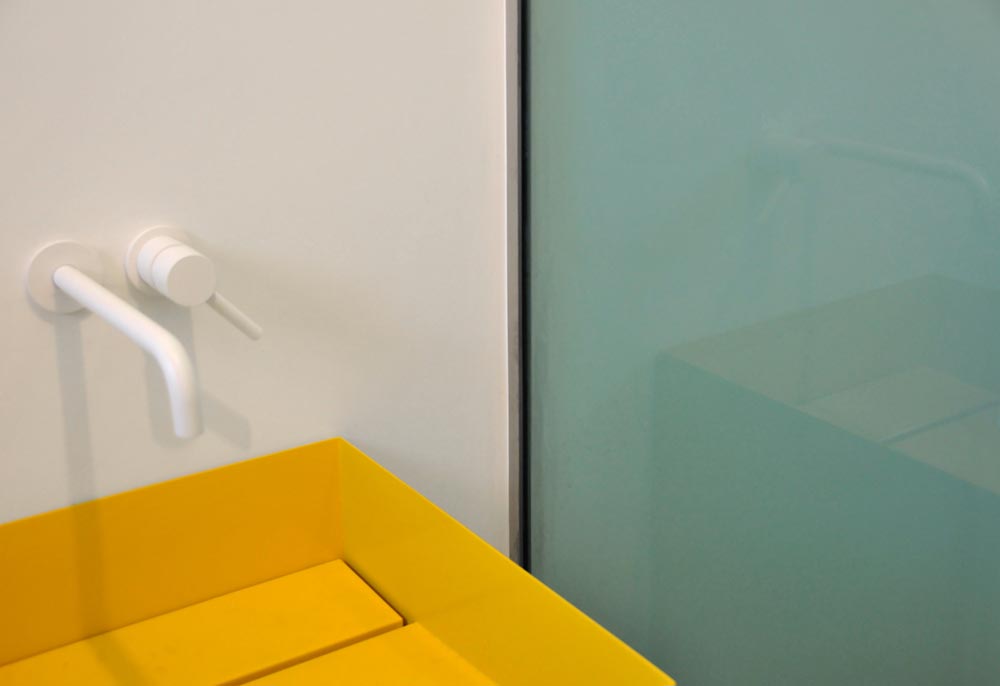 They say "all that glitters is not gold", but in the case of the gold mirrors within the home, they are – well, gold …and add the elegance of glitter to a space that has been beautifully transformed.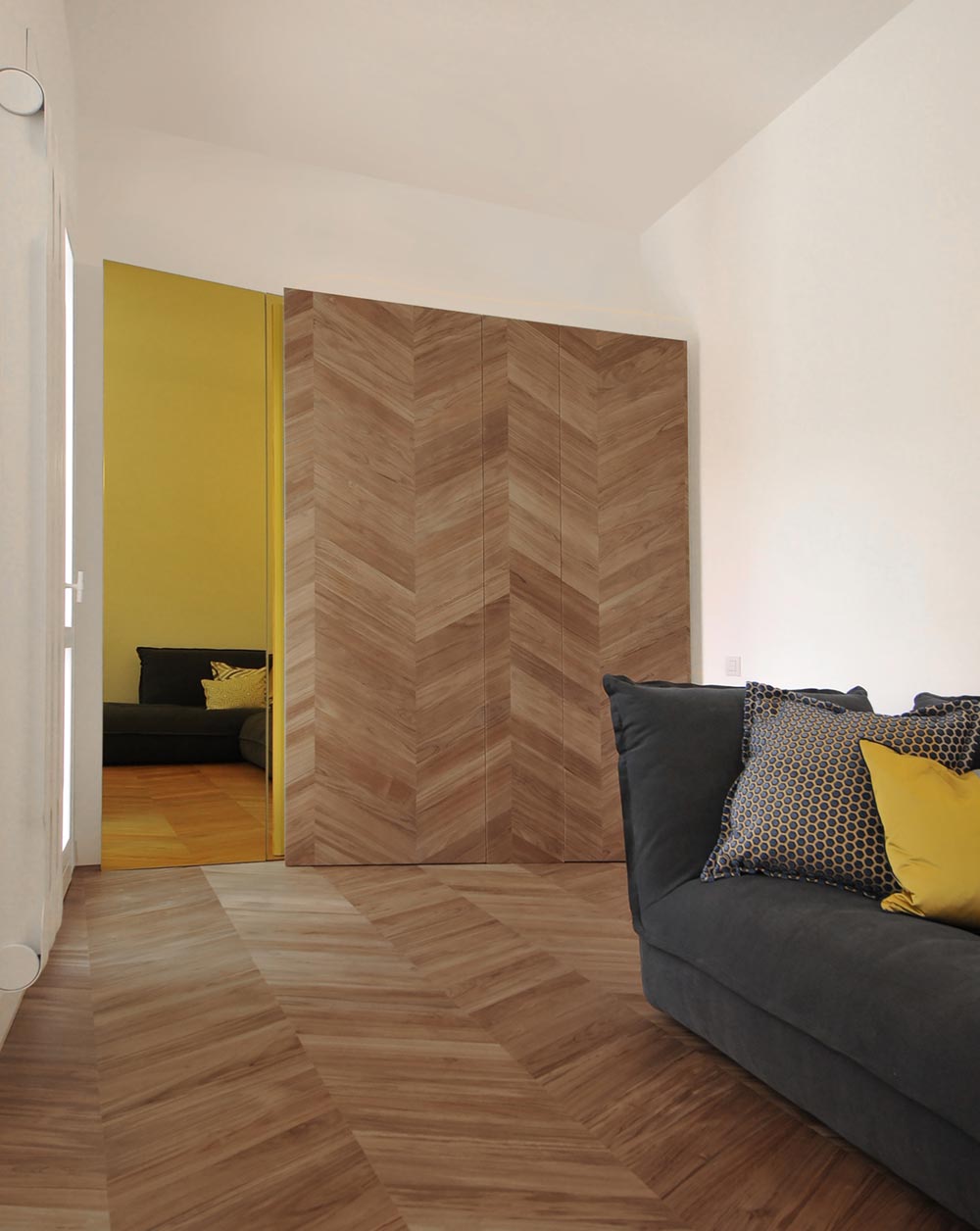 Architects: Tisselli Studio Architetti
Photography: Tisselli Studio Architetti