Sitting within 700m2 of space, Clovelly Residence is a house anyone would adore calling home, offering a fresh whimsical feel amidst its traditional 1950s frame in suburban Sydney, AU.
Refurbished for a family of five, this space was transformed, by Madeleine Blanchfield Architects, from its dark past into a natural, light fueled, white washed wonder worth fixating over.
Starting with the heavy cement block kitchen island, which is easily softened by its beachy surroundings, this space is awash with white ash wood flooring, a marble backsplash and white beveled cabinetry.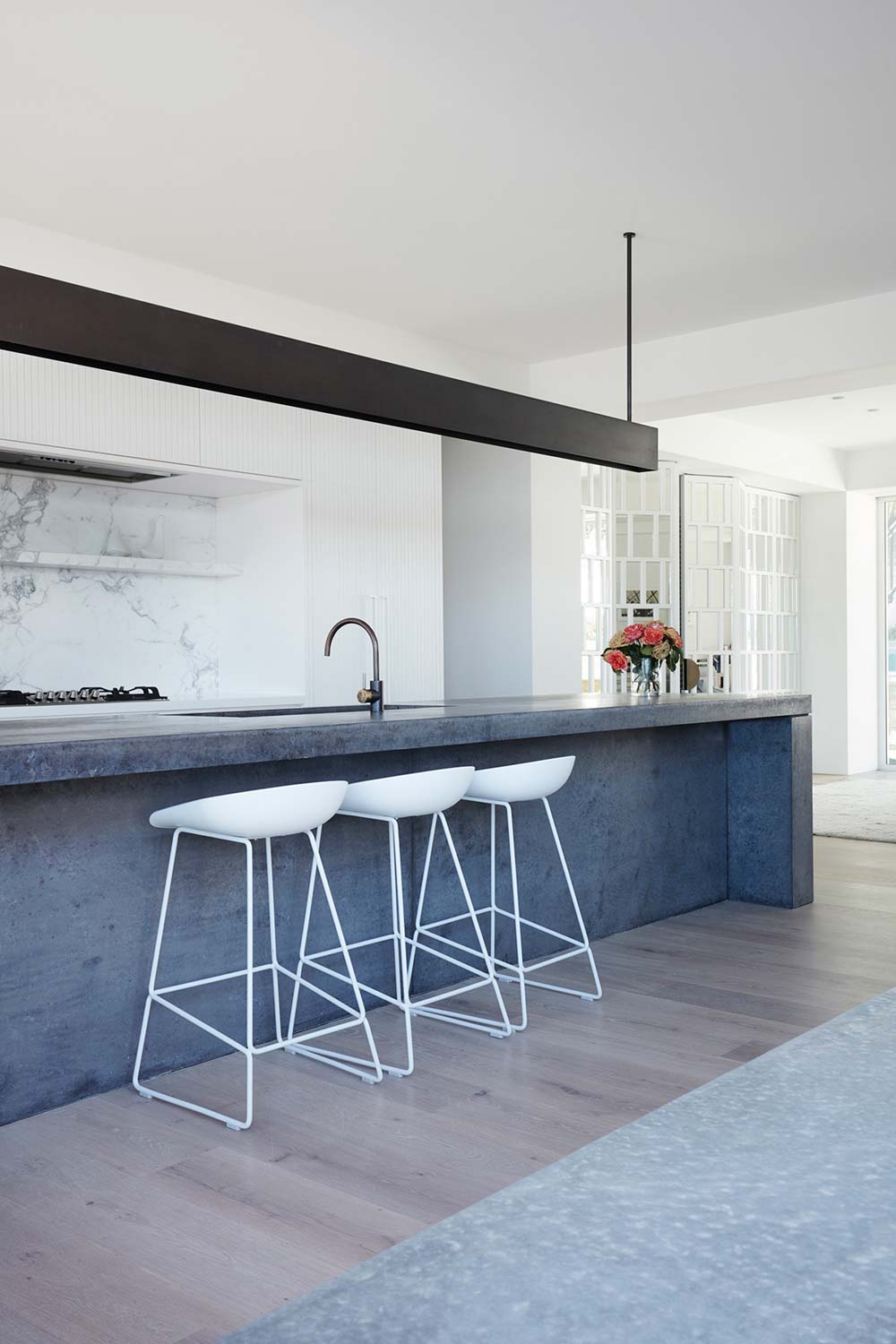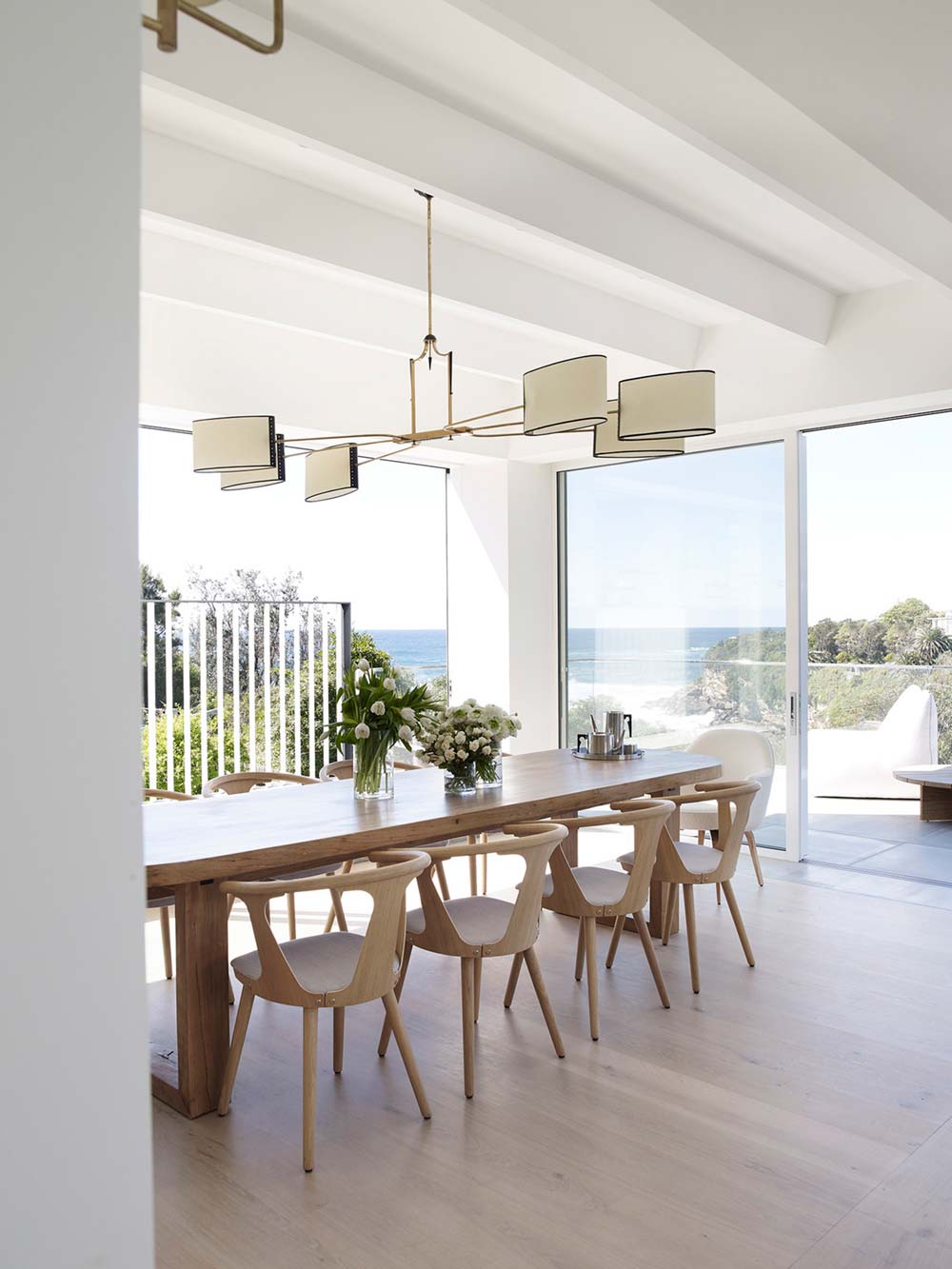 A few steps over, the living room is a delicious array of simple furnishings and sunset capturing picture windows, along with glass and copper rung dueling coffee tables set against a modern cement-base fireplace.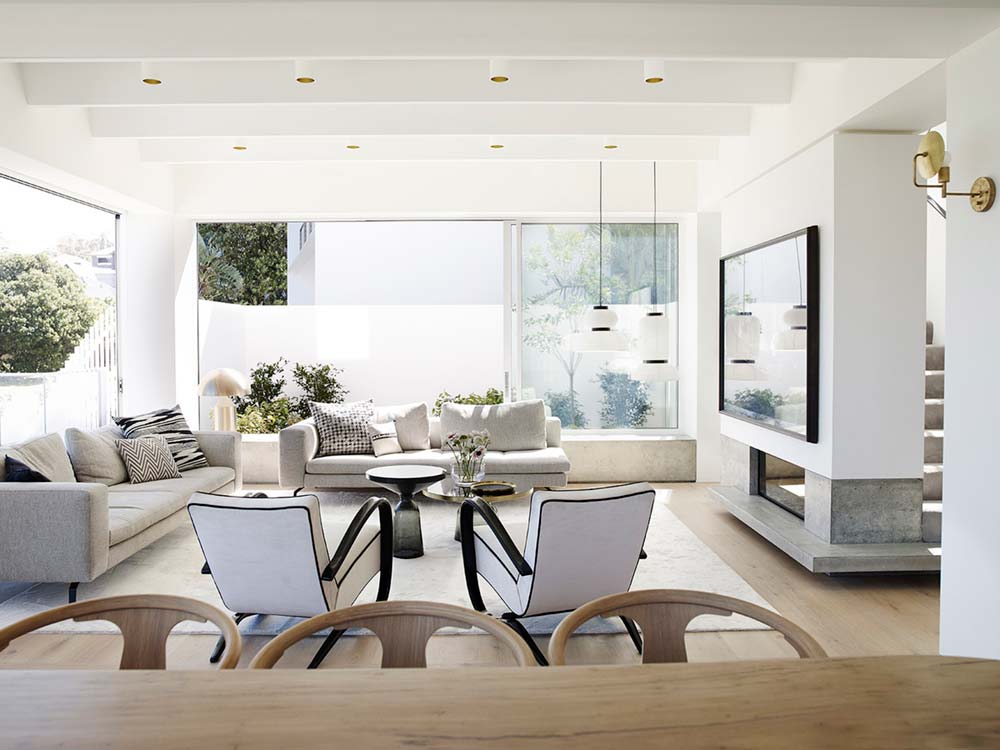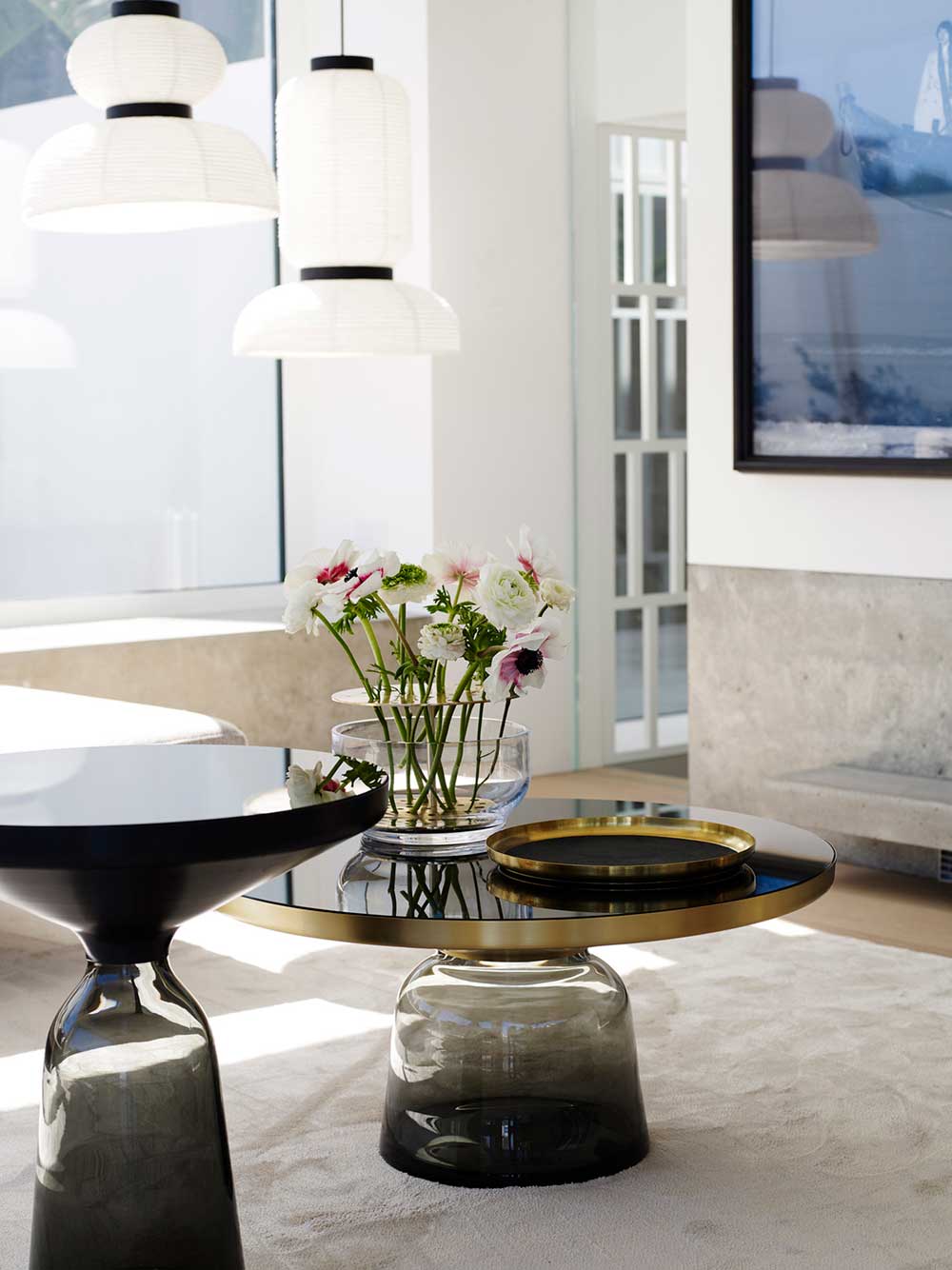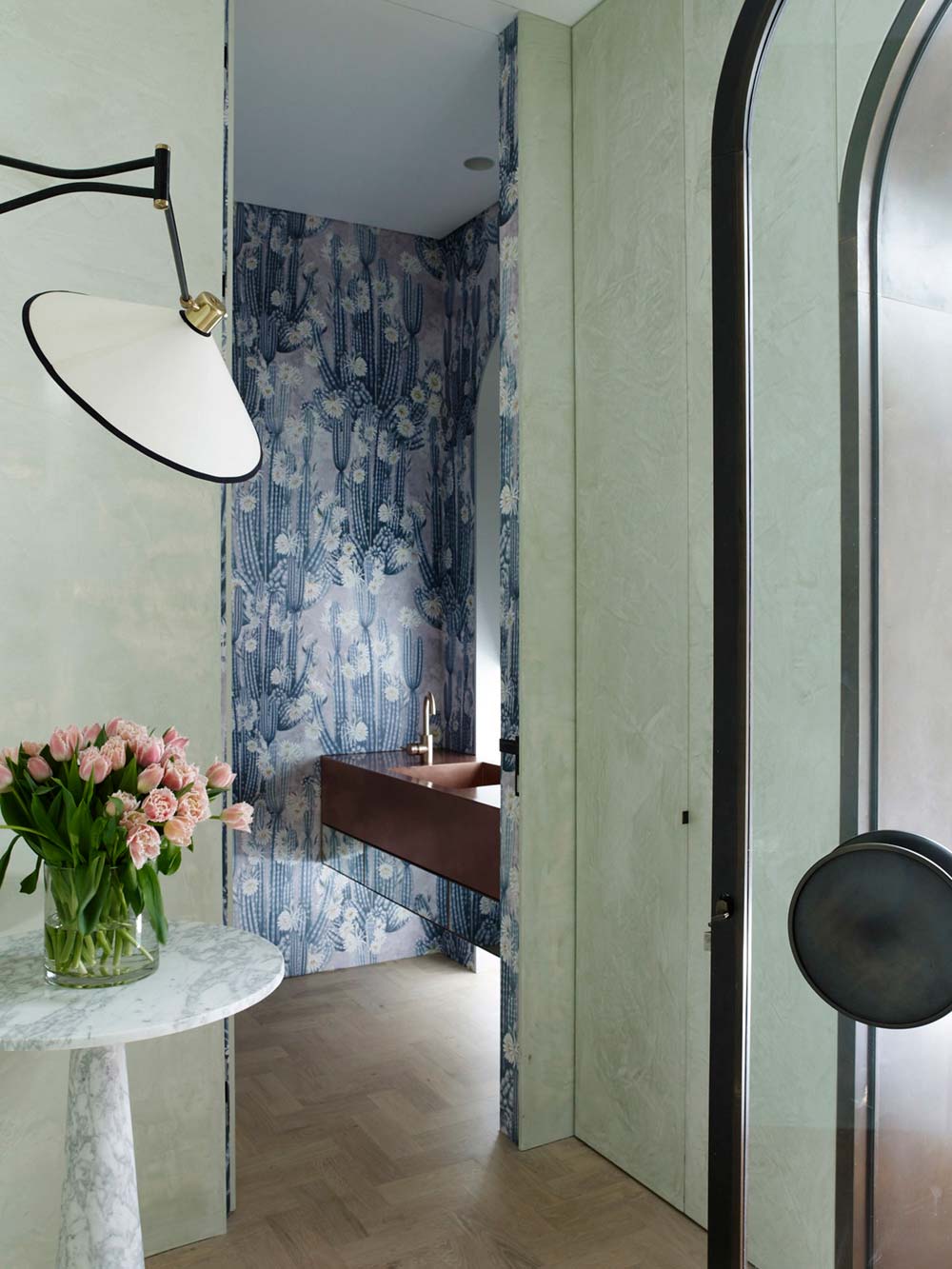 Then there's the window seat, perched against an outdoor oasis that would give Hemingway himself enough visual inspiration to add genius to his collection, along with poolside appeal and green space to boot.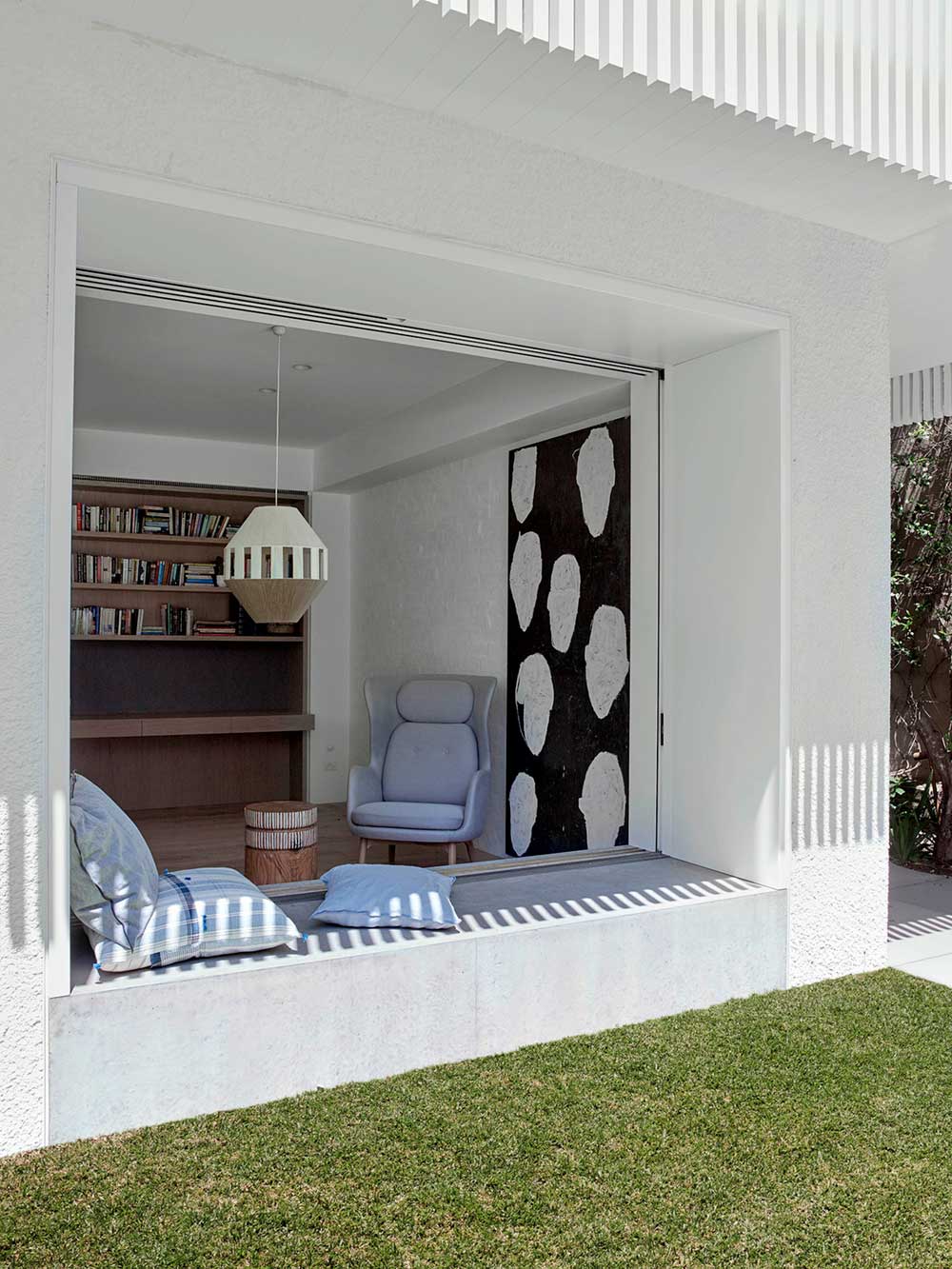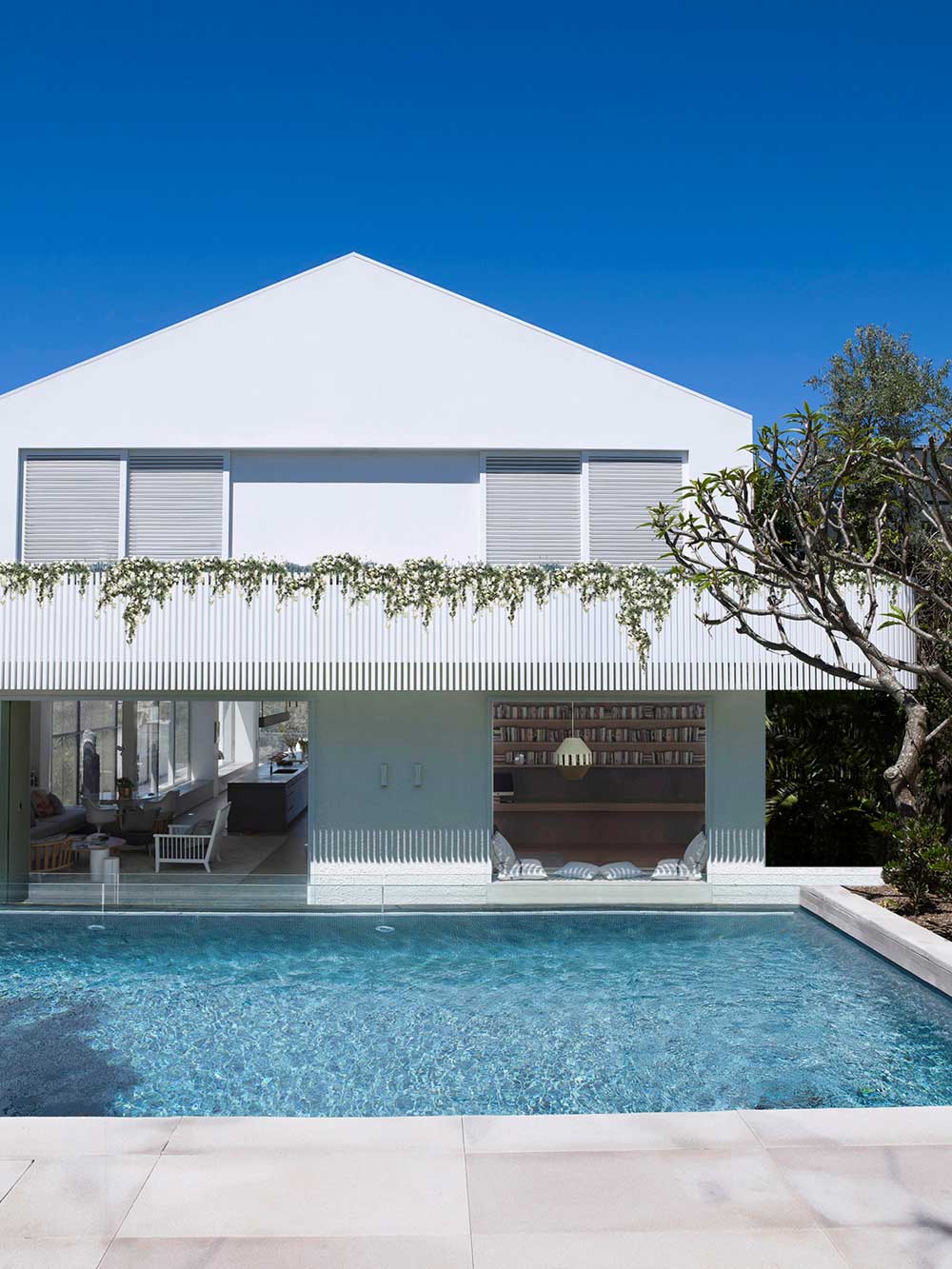 Retractable glass, multi-framed doors lead into what seems to be a music room, and the dining room is drenched in windows that roll away to reveal an ocean view out yonder, making it seem as though there is no end to the capricious beauty that is this home.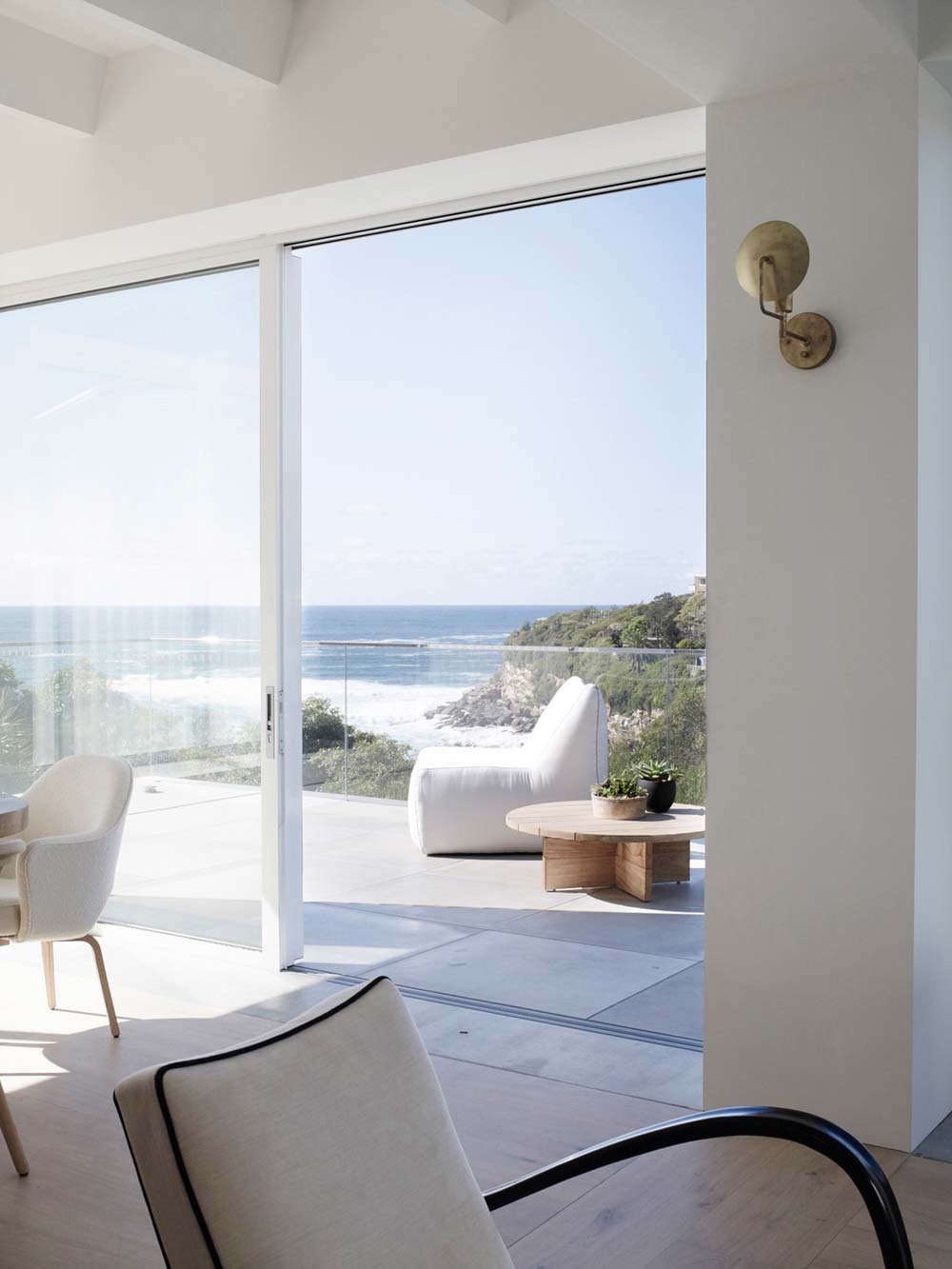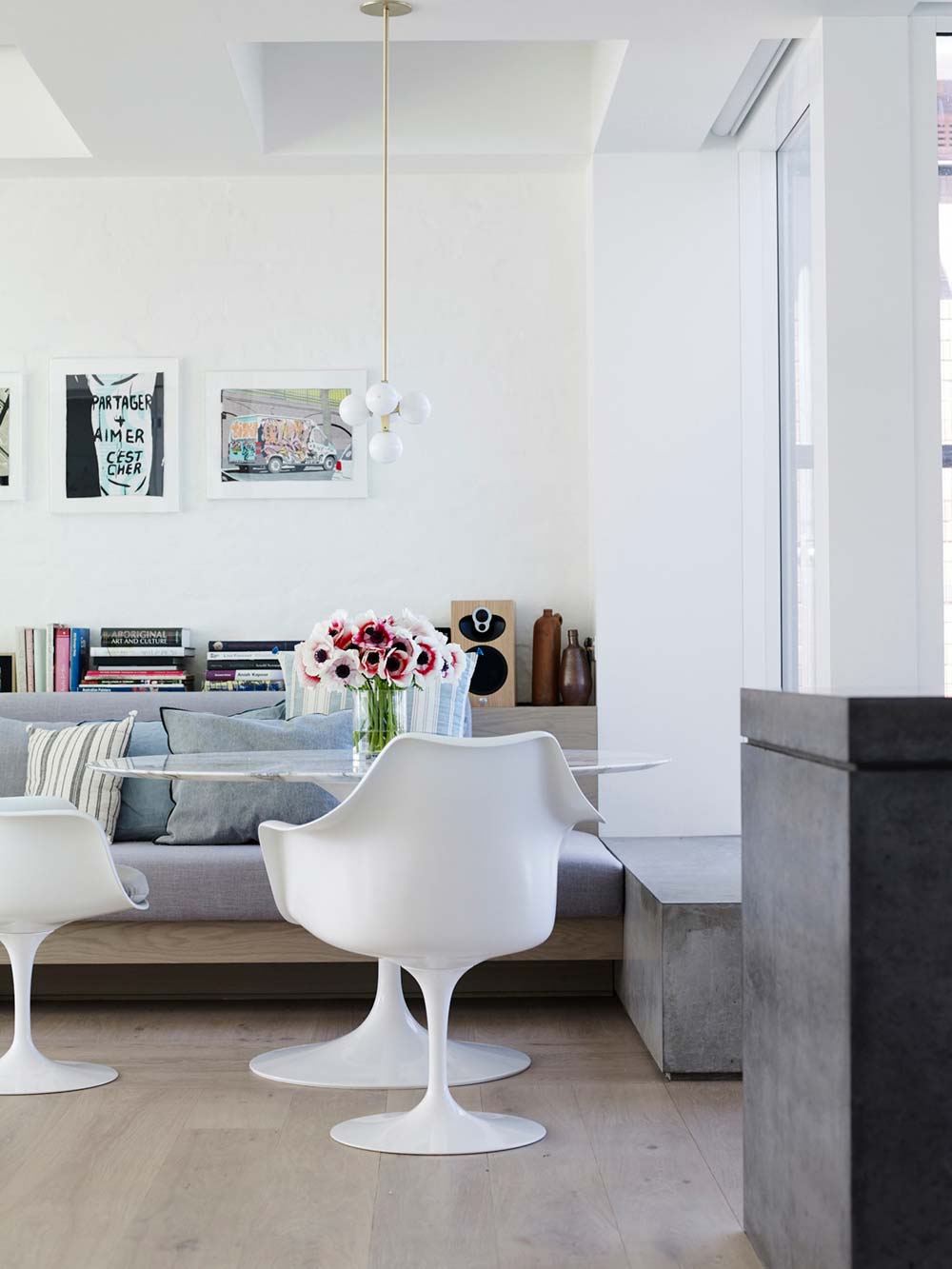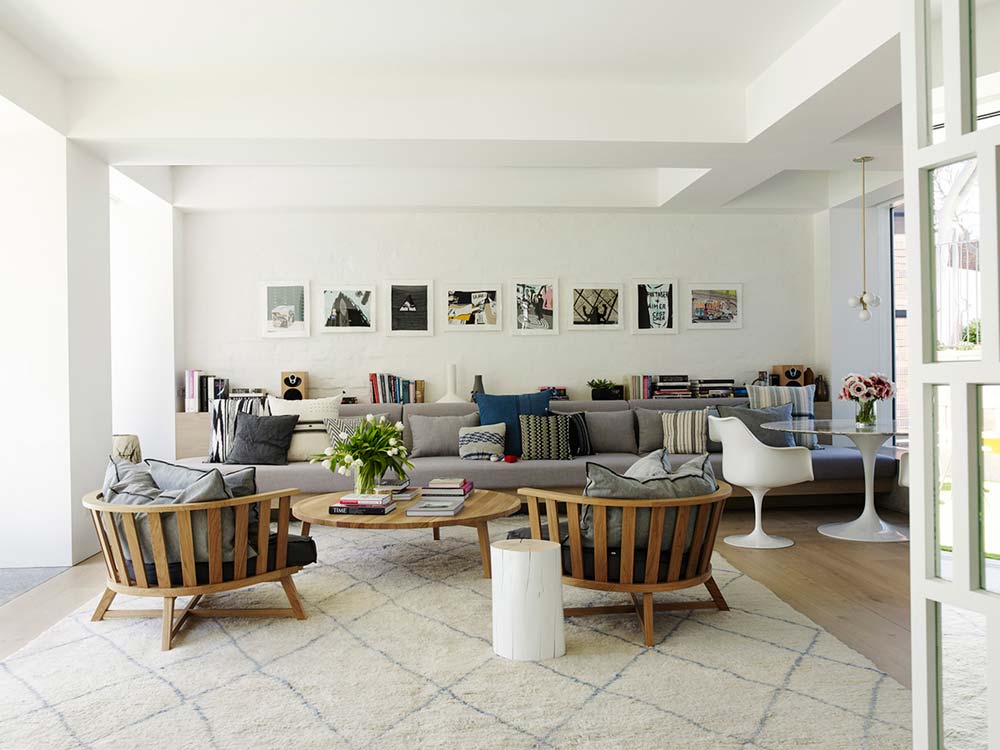 Add to that the master bedroom, which also offers a majestic ocean view, with an ensuite bathroom fitted with a claw foot tub and marble double sinks, making Clovelly Residence entirely as the owners requested – art combined with architecture. And the side of breathtaking outdoor scenery doesn't hurt either.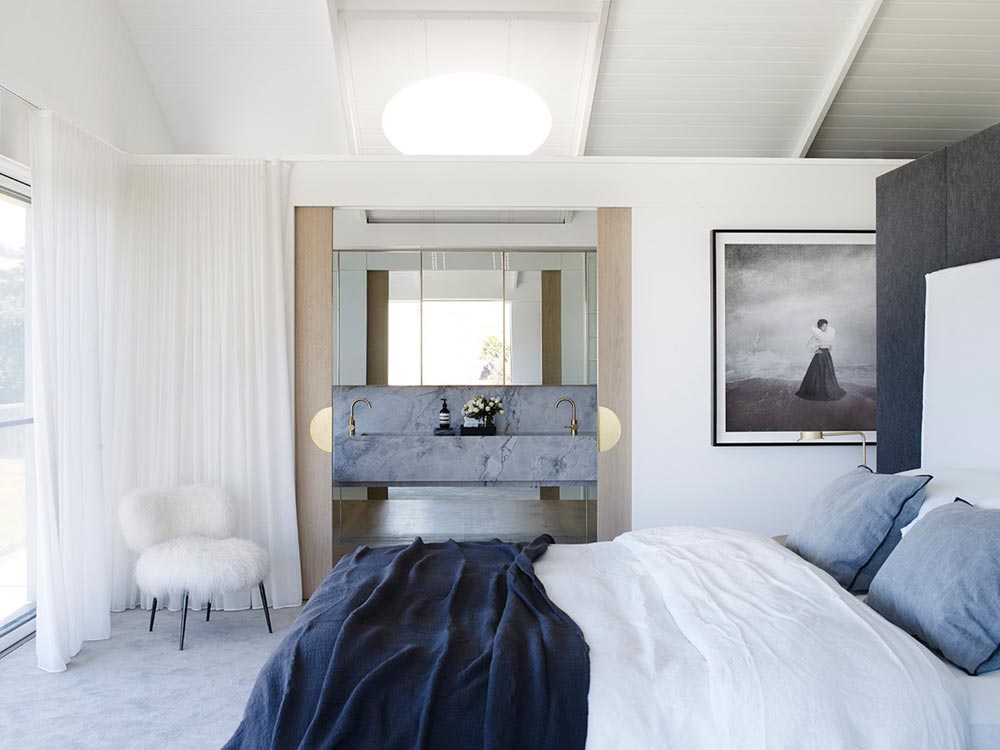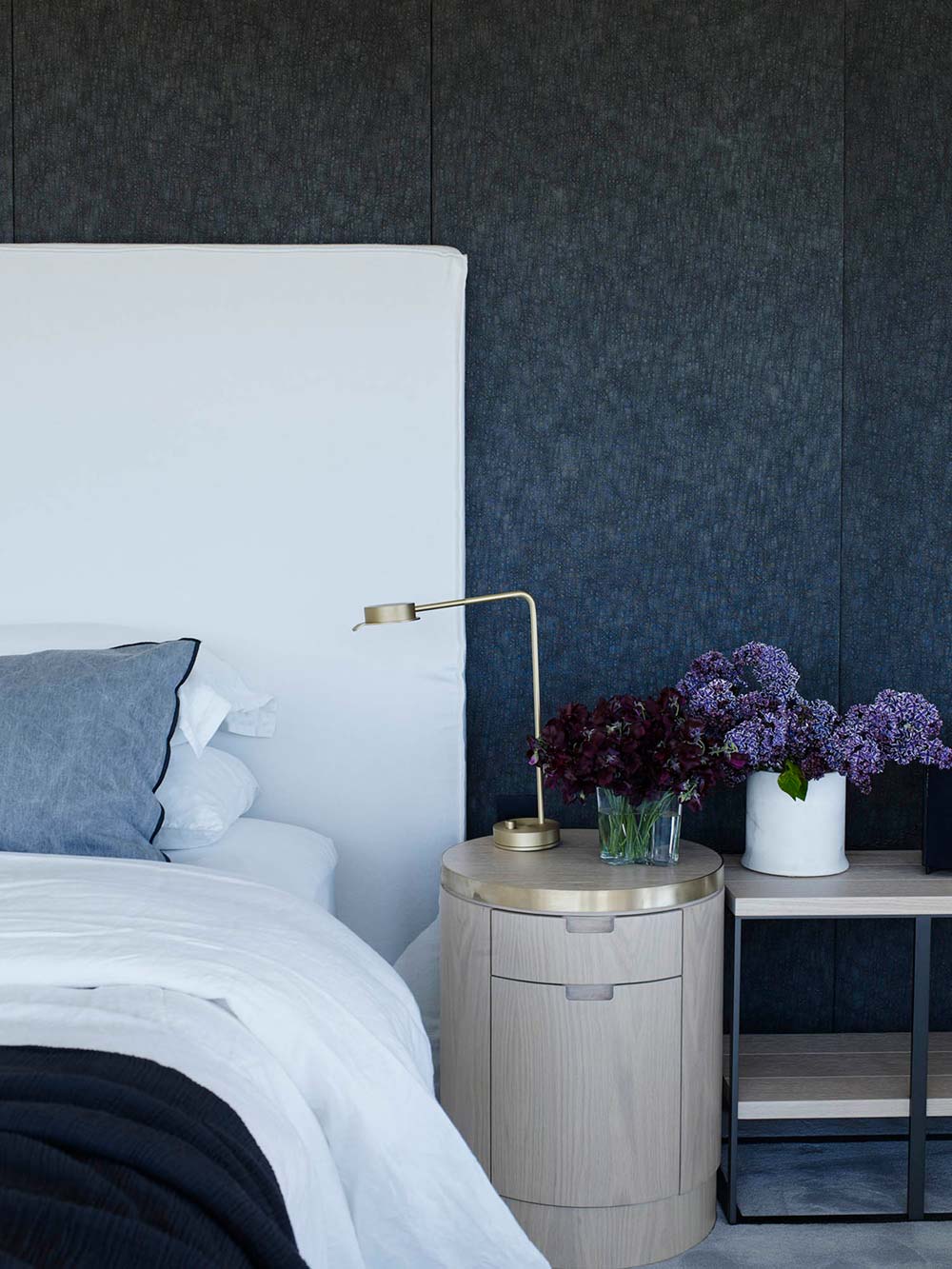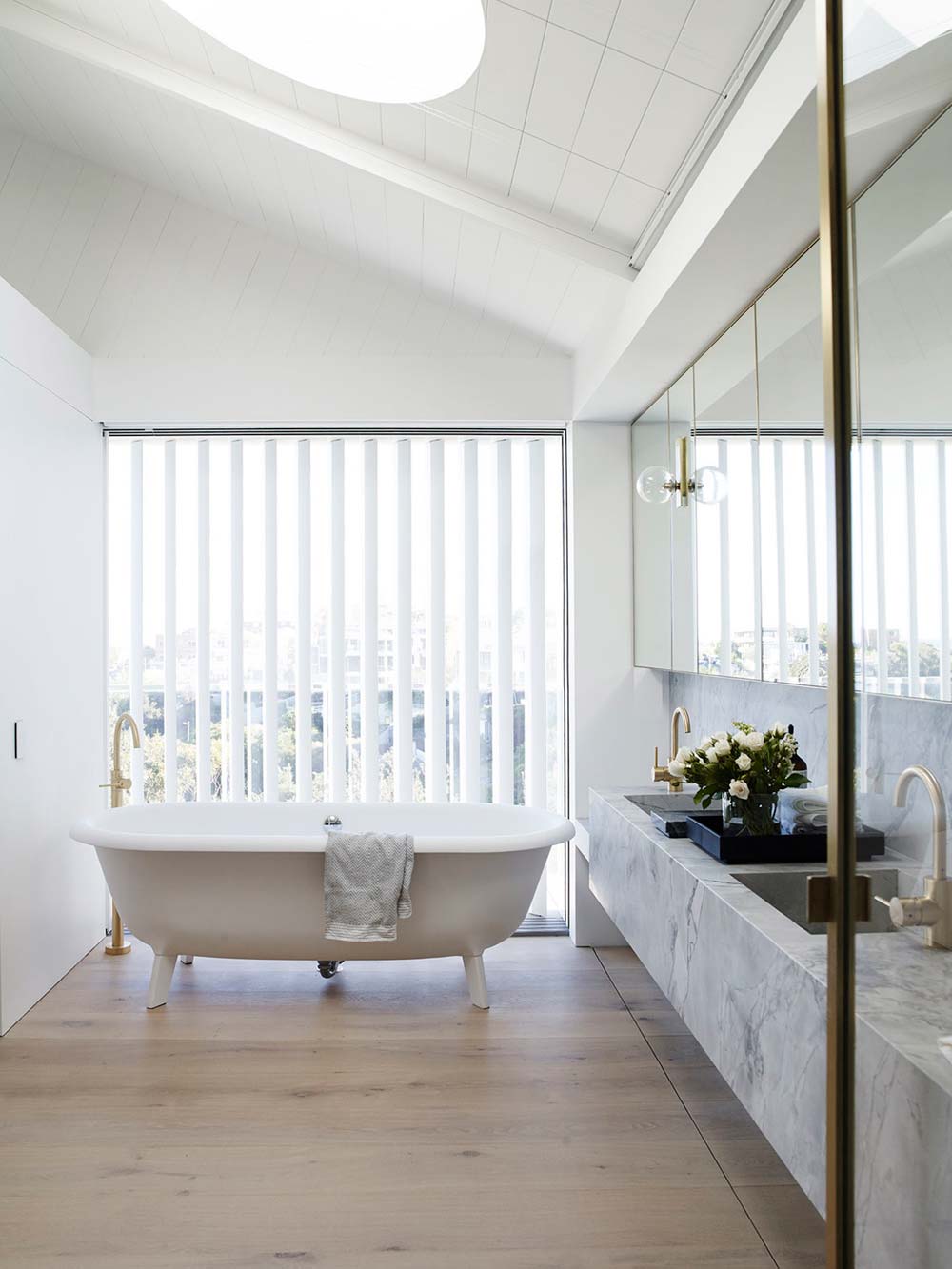 Architects: Madeleine Blanchfield Architects
Photography: Prue Ruscoe