Located in the vast metropolis of Beijing, this amazing courtyard home is beautifully designed by Archstudio, to offer a flow to a public space within the inner city.
This unconventional home is actually a modern take on a traditional Siheyuan – a historical type of Chinese residence which offered a single entry point into the residence.
Traditionally more stoic in structure, the Twisted Courtyard that is based around the Siheyuan concept, has been created as an open living space, bringing this courtyard to life in a wave of river-like wonder, connecting indoors with the outdoors through the twists and turns of walls, floors and a roof constructed out of paved grey brick. I have never seen anything quite like this before…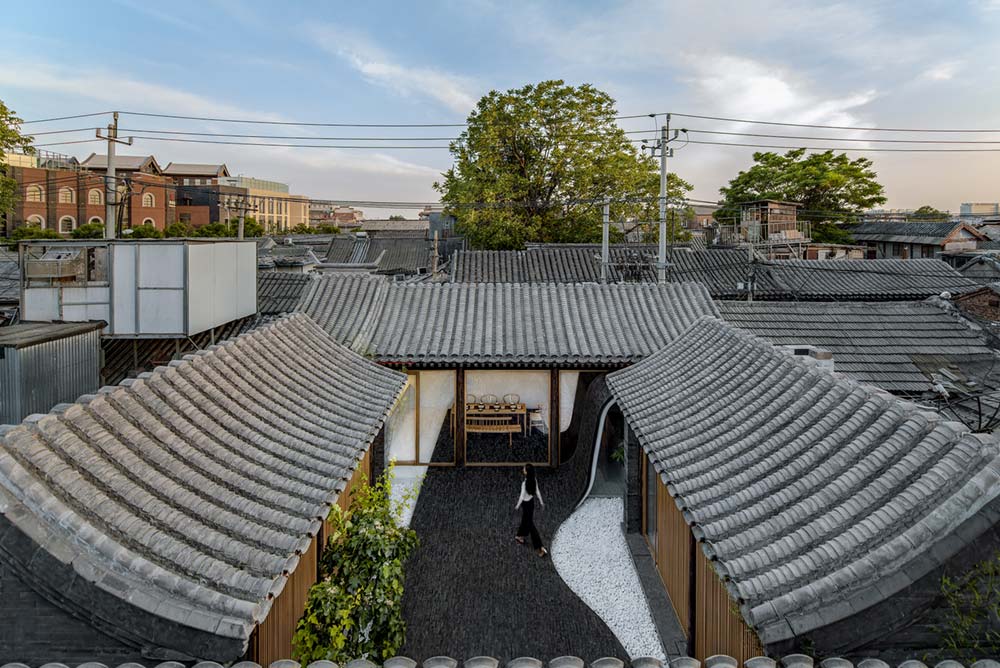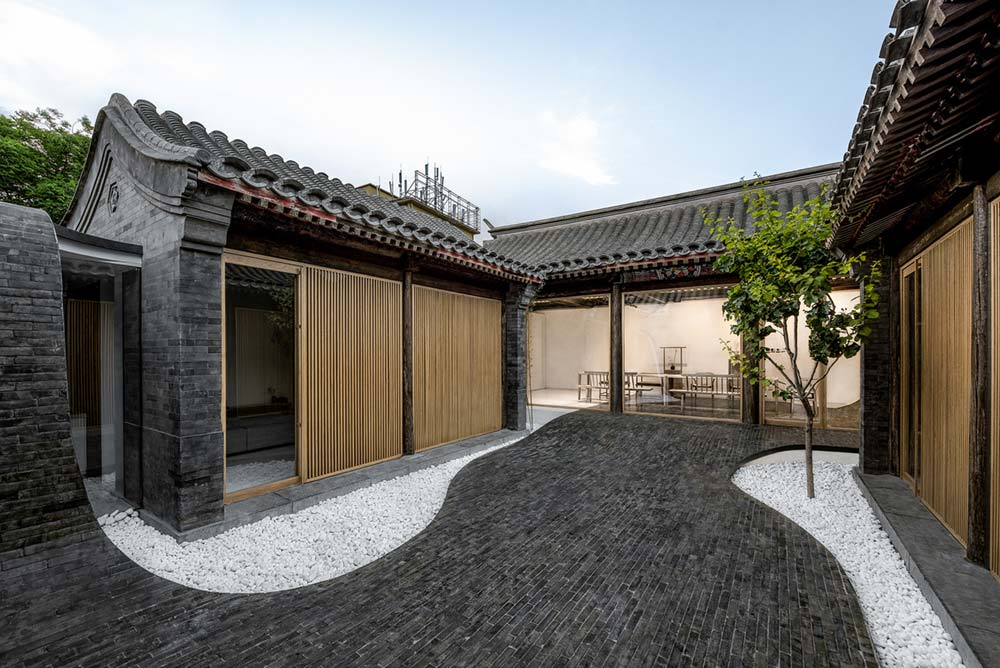 Amidst this brick storm, a simple hawthorn tree sits in natural beauty in the courtyard, breaking up the stone with greenery while providing a focal point and added texture to the urban area, enclosed between four spaces that surround it.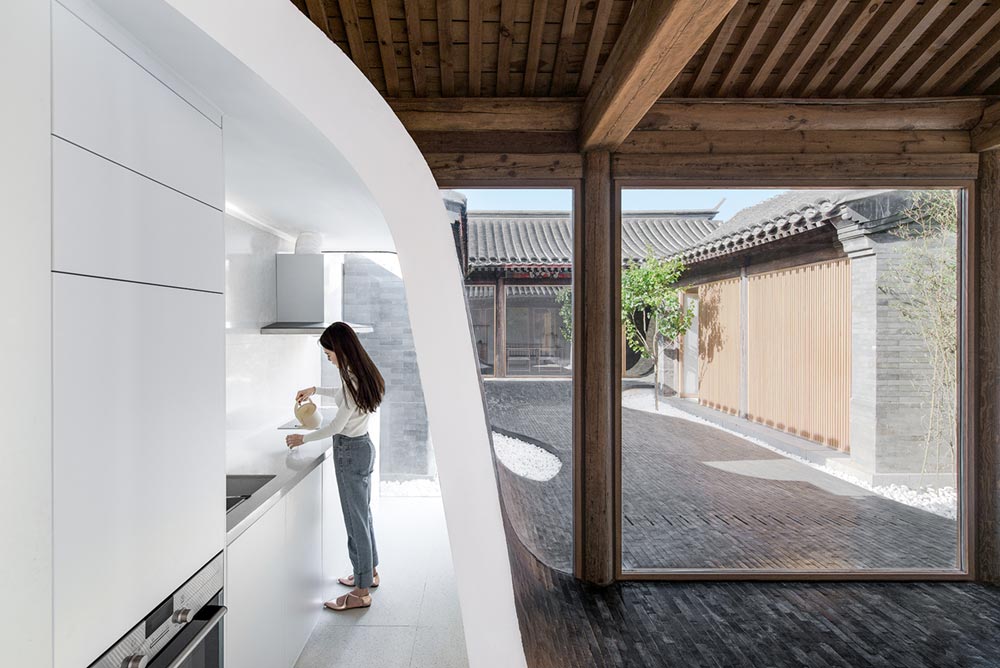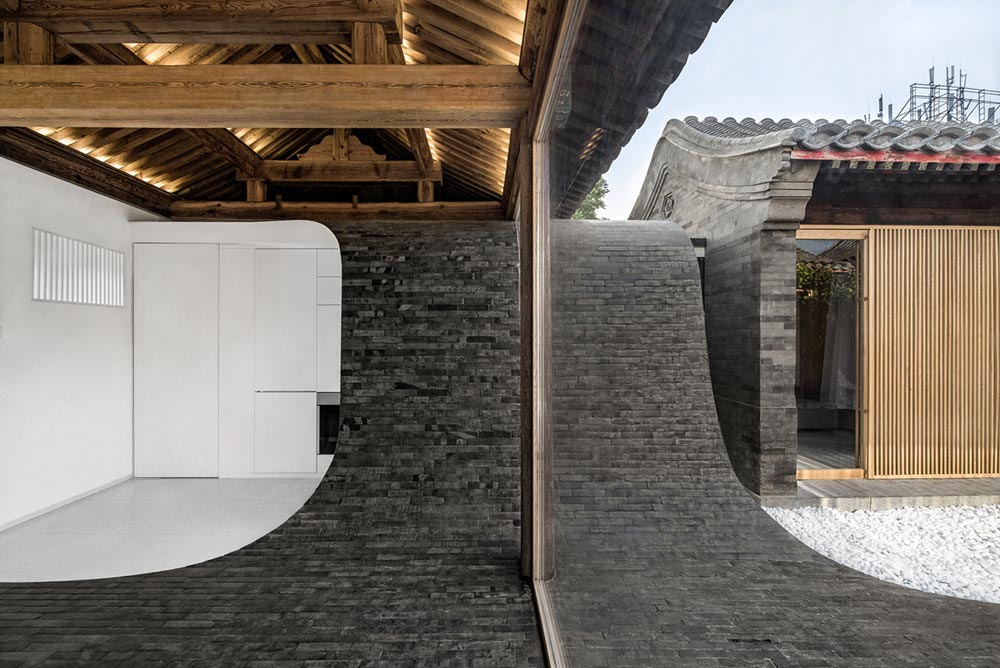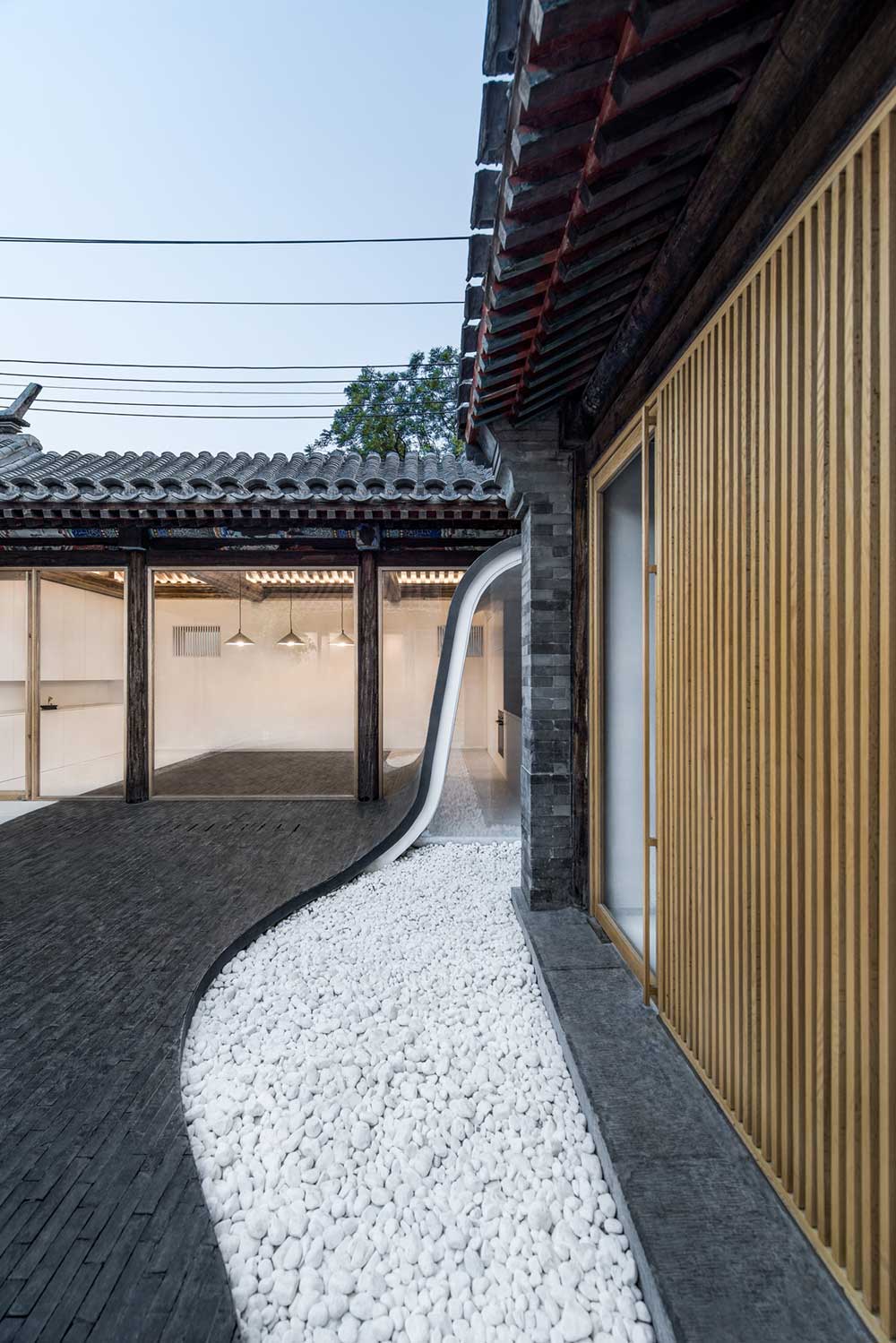 Whether utilizing the flexible interior space for a future family home, or renting it out as a creative cluster utilized for functions as needed – Twisting Courtyard's adaptability is profound.
Inserts created from wood flow with the natural elements found throughout the courtyard, and create form as needed for living or playing, making this traditional Asian concept a fluid display of beautiful function.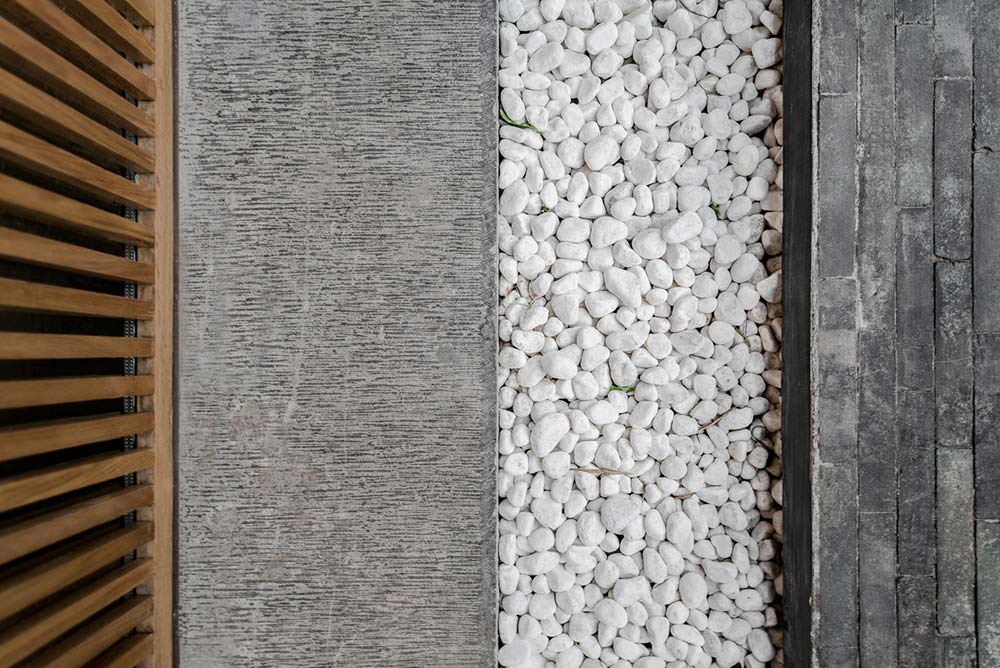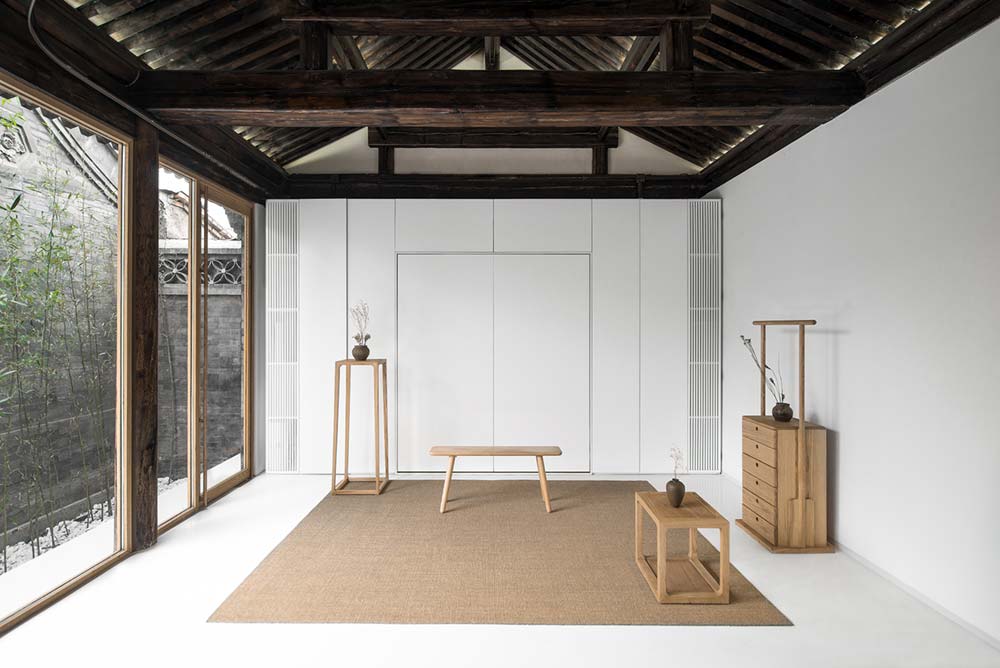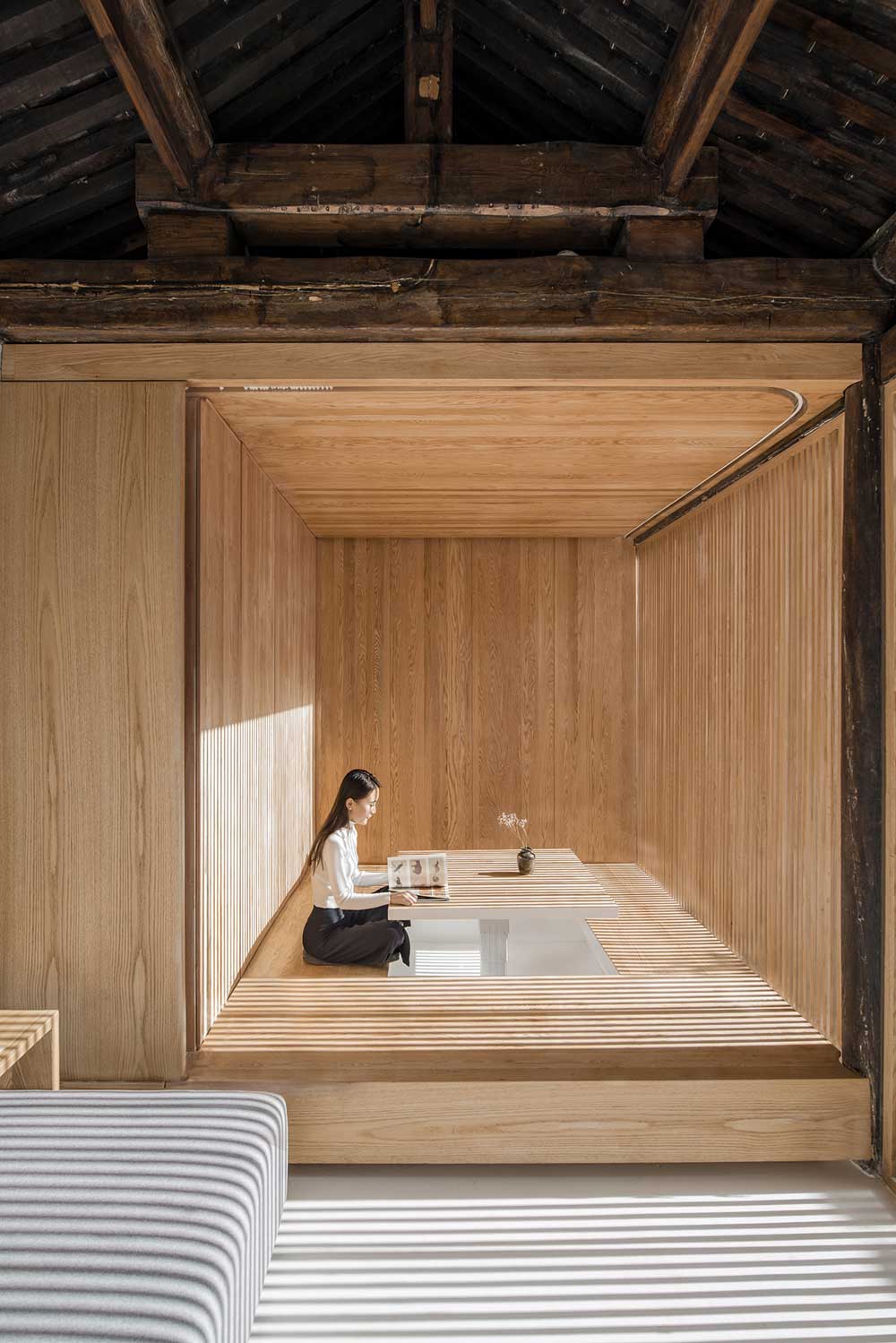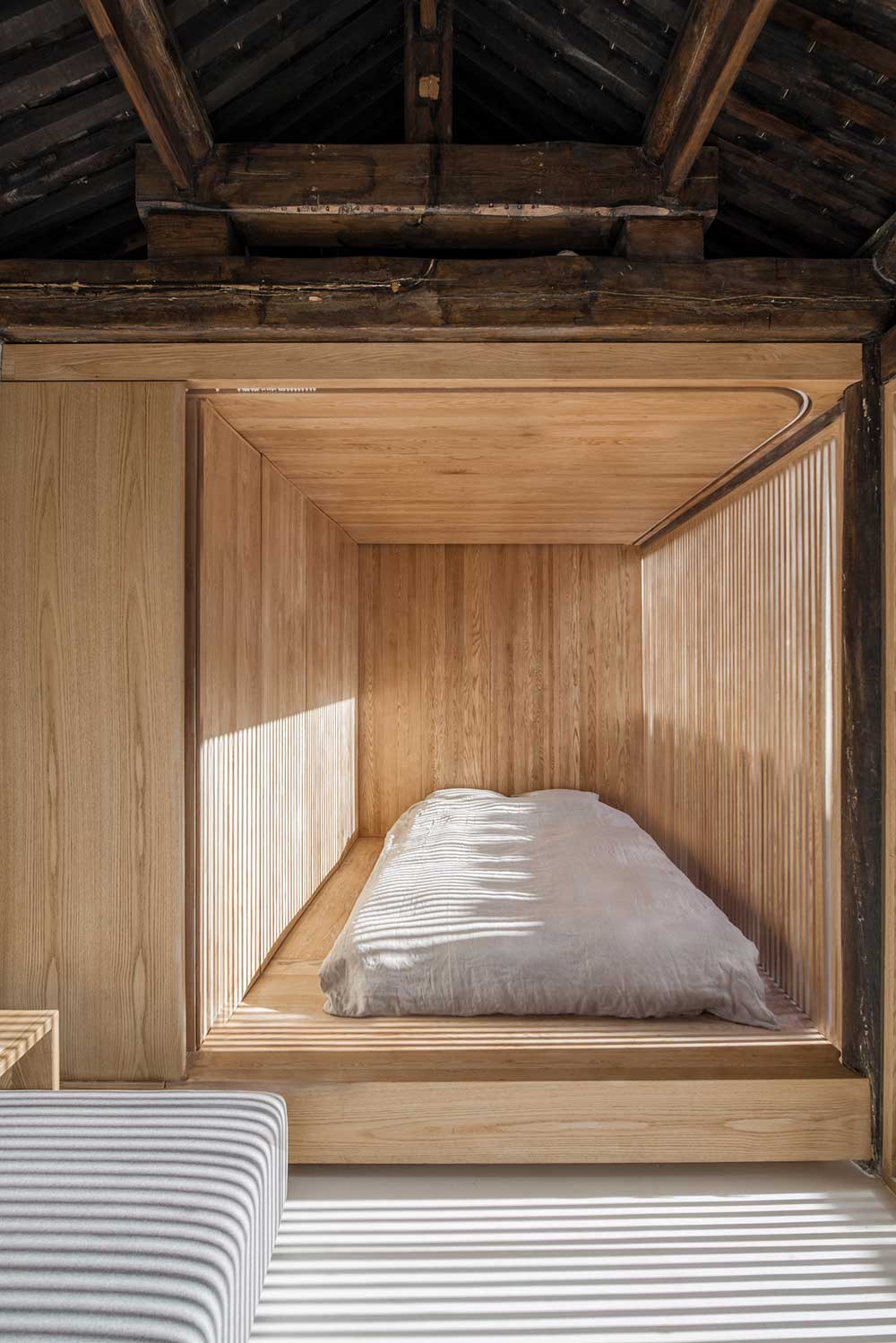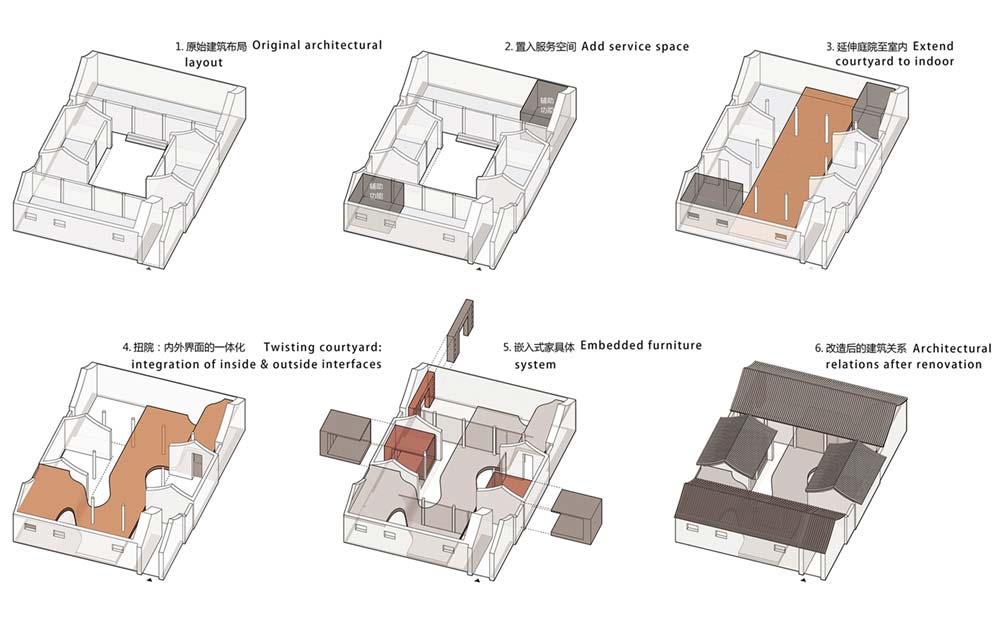 Architects: ARCHSTUDIO
Photography: Wang Ning, Jin Weiqi