Welcome to Richmond, Virginia, a city rich in American history and variable urban style, which is exactly what this modern row house offers – heaps of character and forward-thinking style.
Located in a Historic District known for limited space in which to build, this Jackson Ward neighborhood find was a true gem for the Georgian client looking to create something individual to their desires.
Such desires were fulfilled by SMBW while still blending in amidst the crowd of front porch wielding, cast iron donning, bay window owning exteriors, while a walk inside extends an immediate wow factor.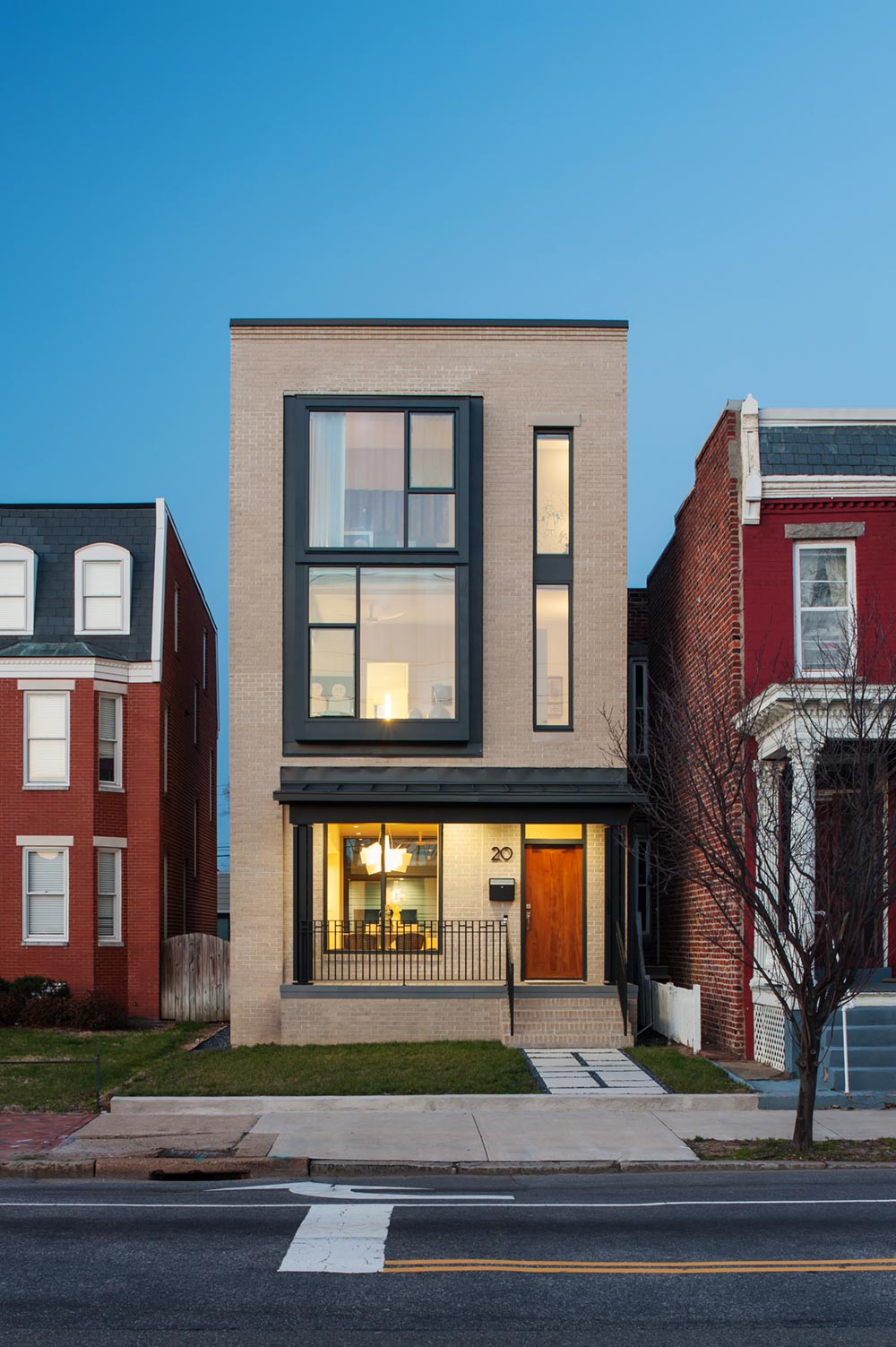 Long and narrow in shape, this 20' x 48' rectangular home offers 3-levels, with a skylight that funnels through the home through a glass floor piece, filling the space with natural light throughout.
In fact, transparent glass is a big feature throughout the home, along with the majority of it being drenched in white walls, white cabinetry and light pine flooring.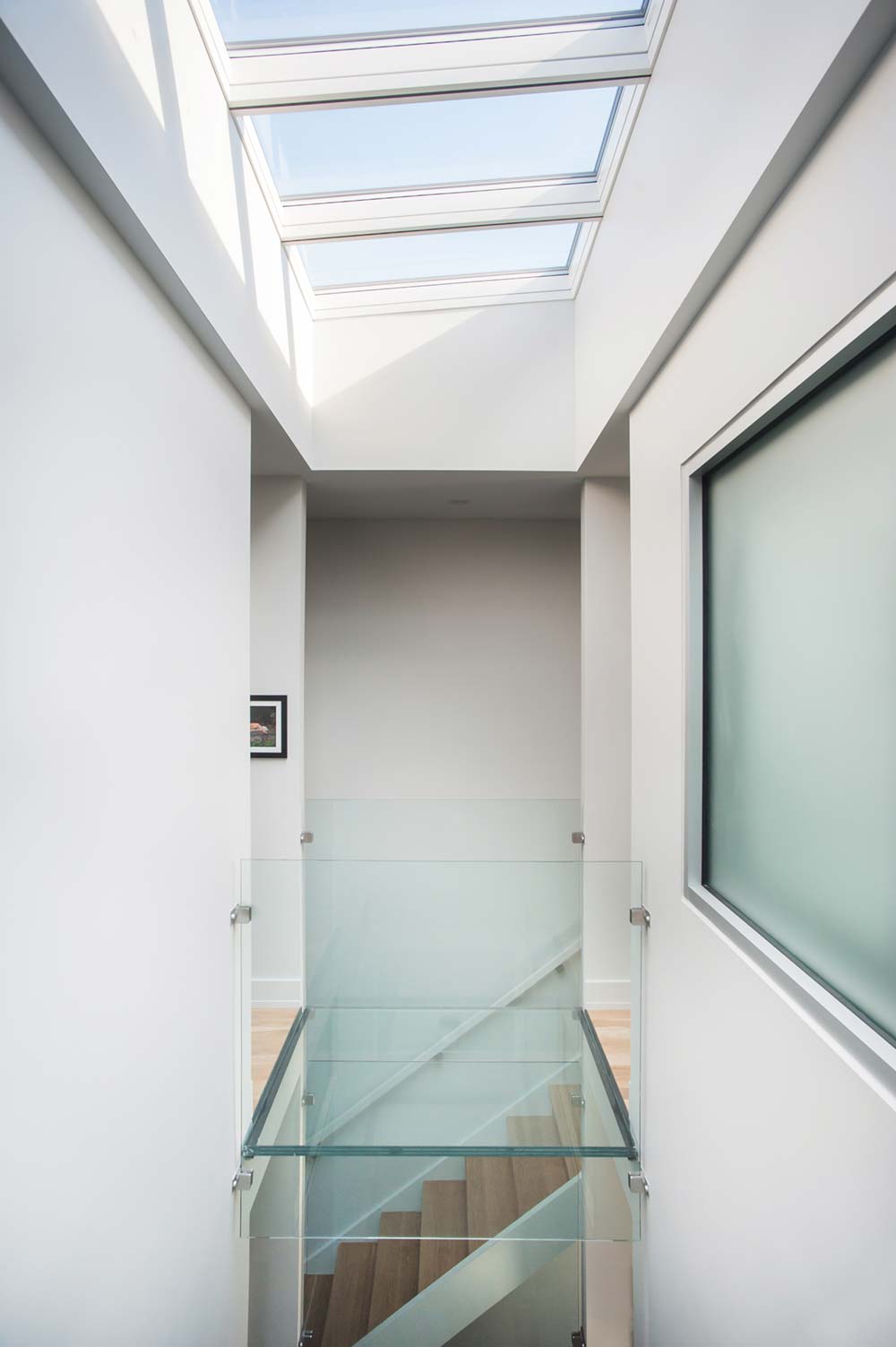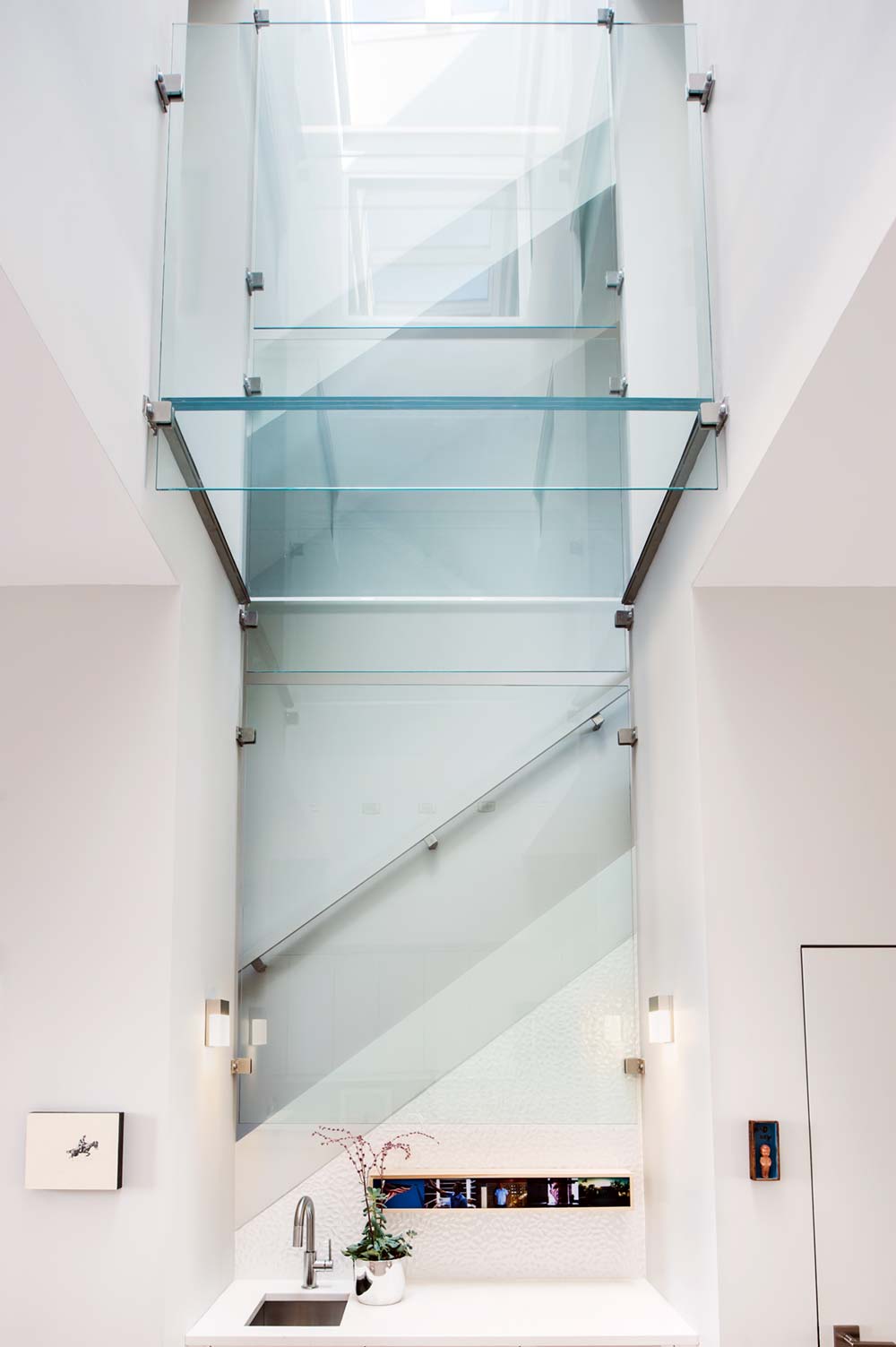 Add to this the solid white island that sits regally in the kitchen, with a seemingly endless stream of bar chairs lined up along the front, all within steps of the dining area where a simple circular table and 4-wire chairs with grey bases sit.
Simplistic elegance definitely reigns supreme in this Richmond Row House, and in a city known for history this space has made its mark now …and for many future years to come.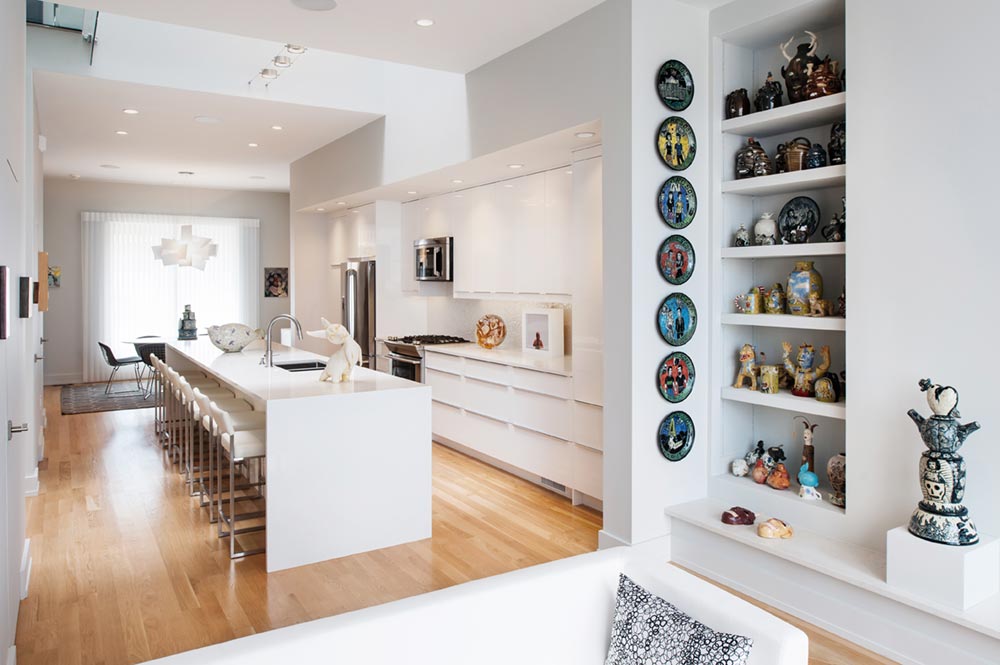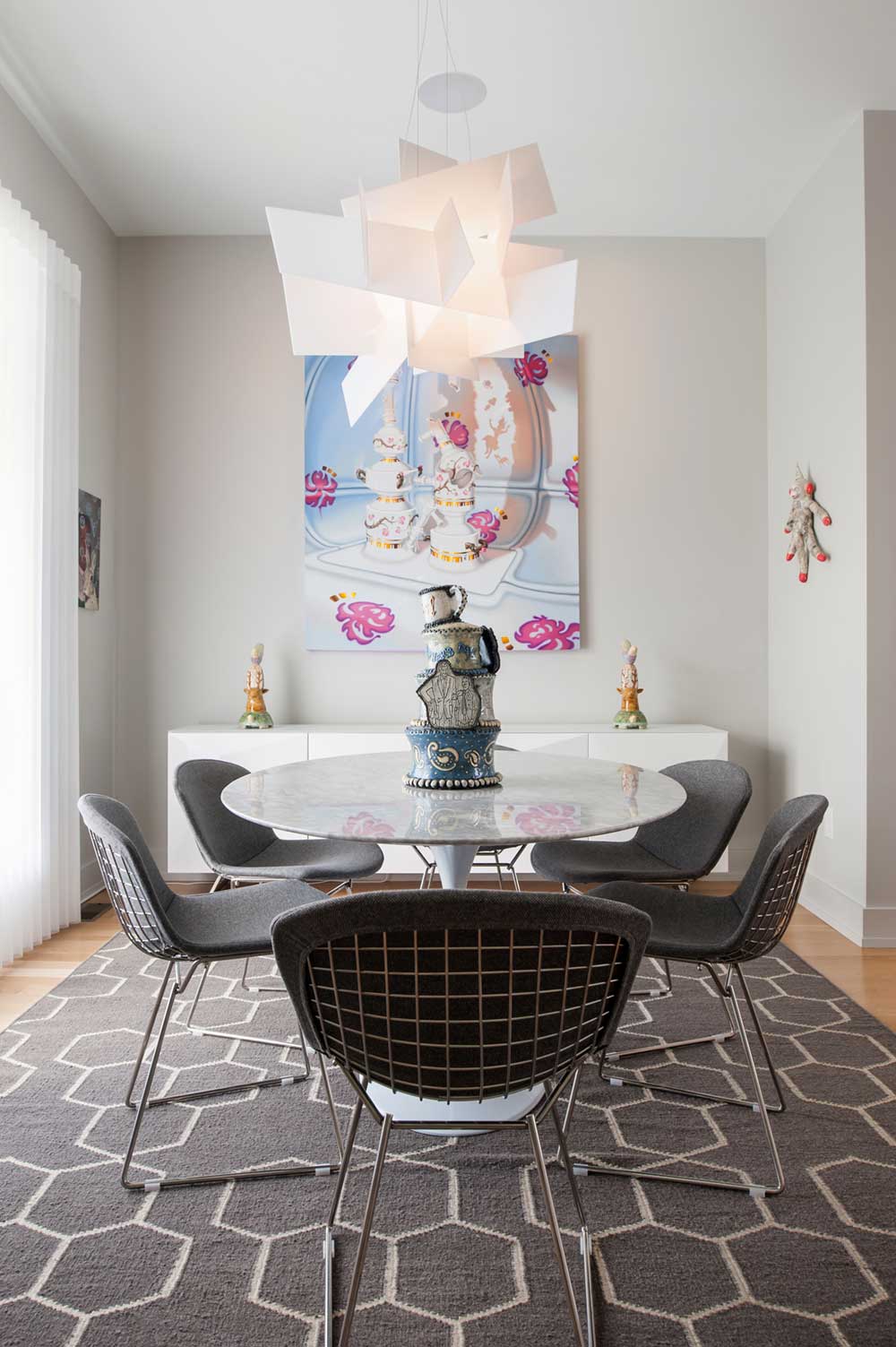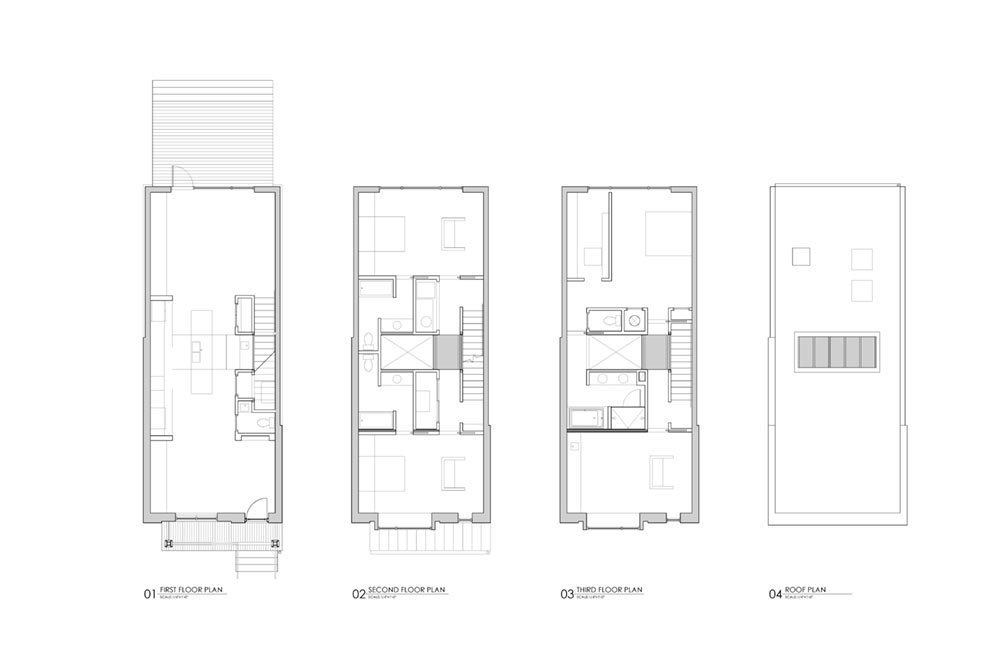 Architects: SMBW
Photography: Ansel Olson Photography