Nestled in the city of Saint-Petersburg, this tiny, Scandinavian-inspired apartment design by INT2 Architecture is cute, bright and filled with personality – without being at all overwhelming.
At only 650 sq. ft., this Scandinavian-inspired space design exudes endless charm. Created for a young couple to enjoy, this apartment is all things functional and fresh, taking simple design elements and turning them into an appealing nook for this duo.
Fitted with mid-century furnishings, muted tones, geometric patterns and wooden elements, along with a magnetic slate partition wall offering multi-purpose functionality, this small apartment has been modernized and maximized beautifully throughout.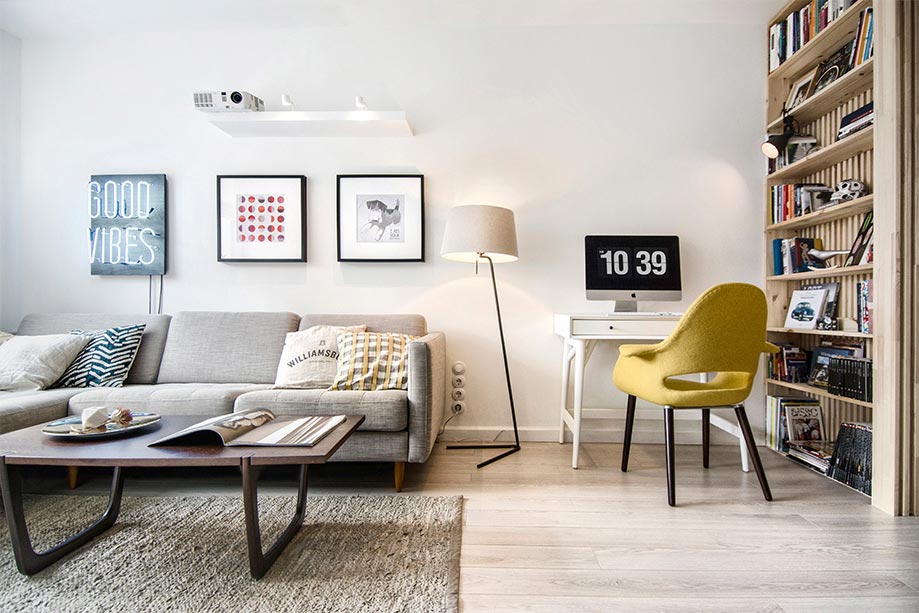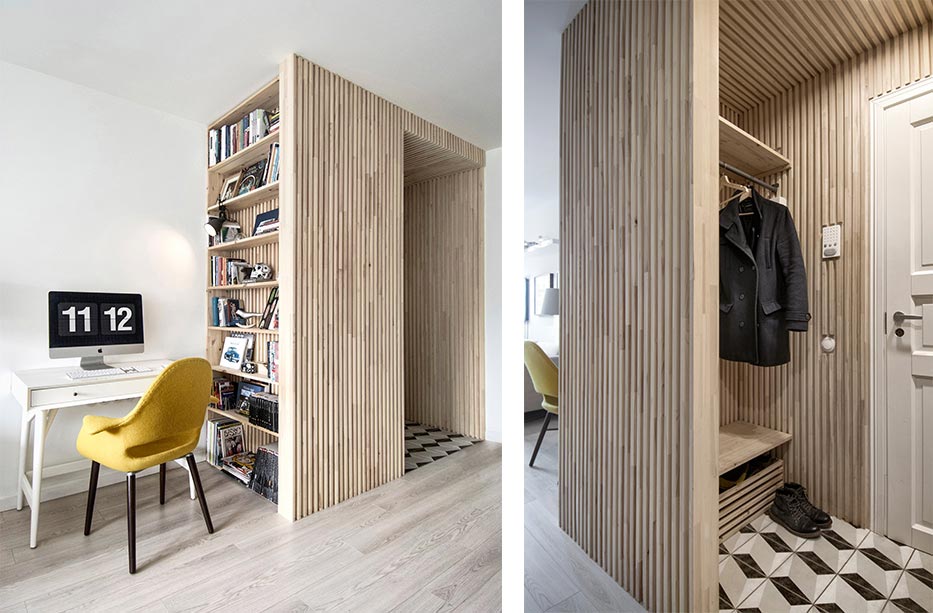 From the office corner that is tucked in beside the living room and built-in shelving unit, which also acts as the entranceway wall on the opposite side, to the dining table set against an agile-esque patterned wall within the kitchen, to the bedroom wood-slat backsplash behind the mismatched night stands…every corner of this home provides purpose and impeccable design.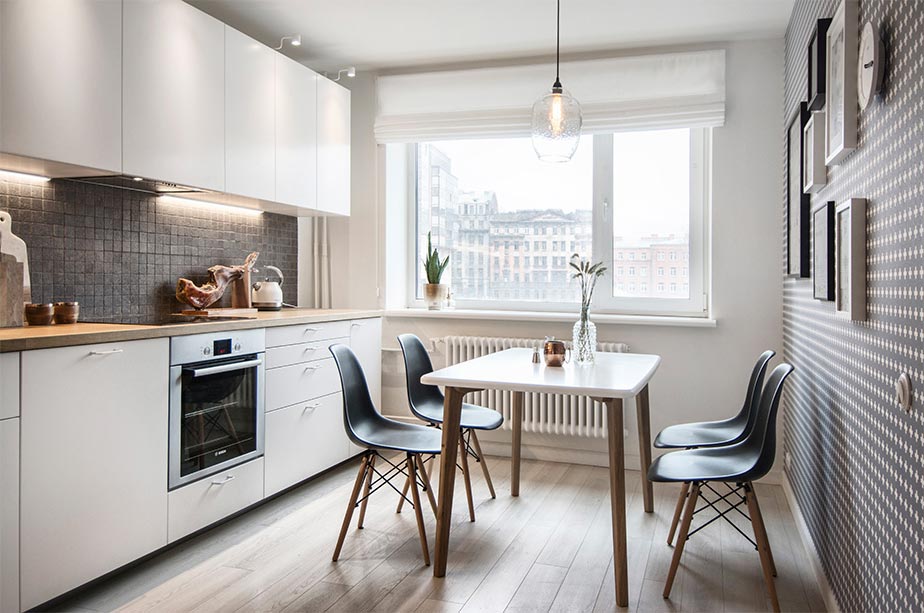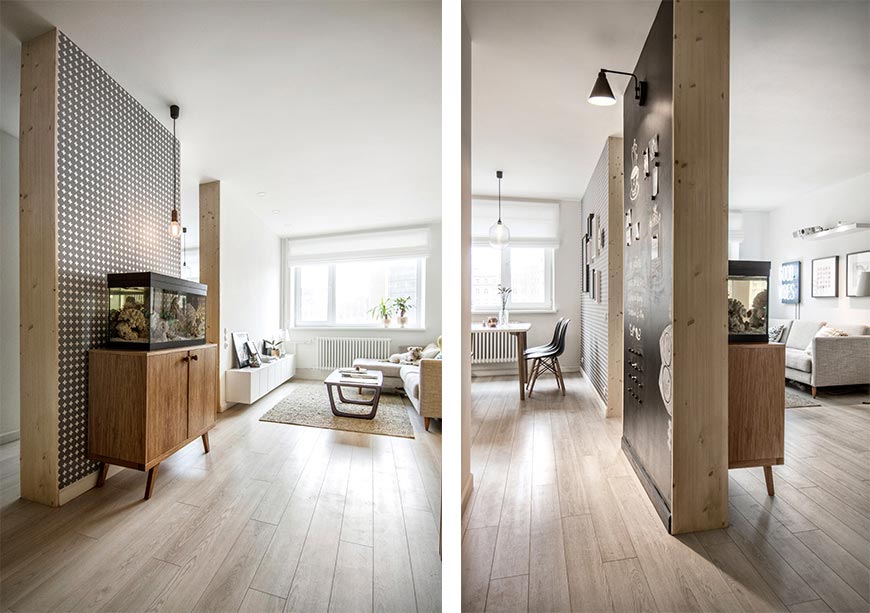 A walk-through closet, along with a separate wash station and toilet, also add to the purposeful usage and appeal of this home, keeping in step with the clean lines, white and grey tones, and simplistic taste throughout.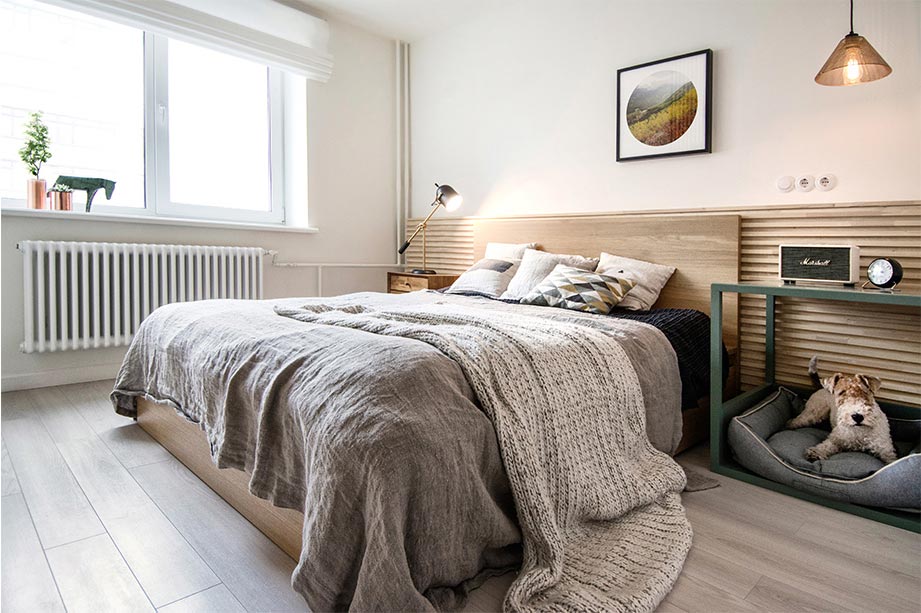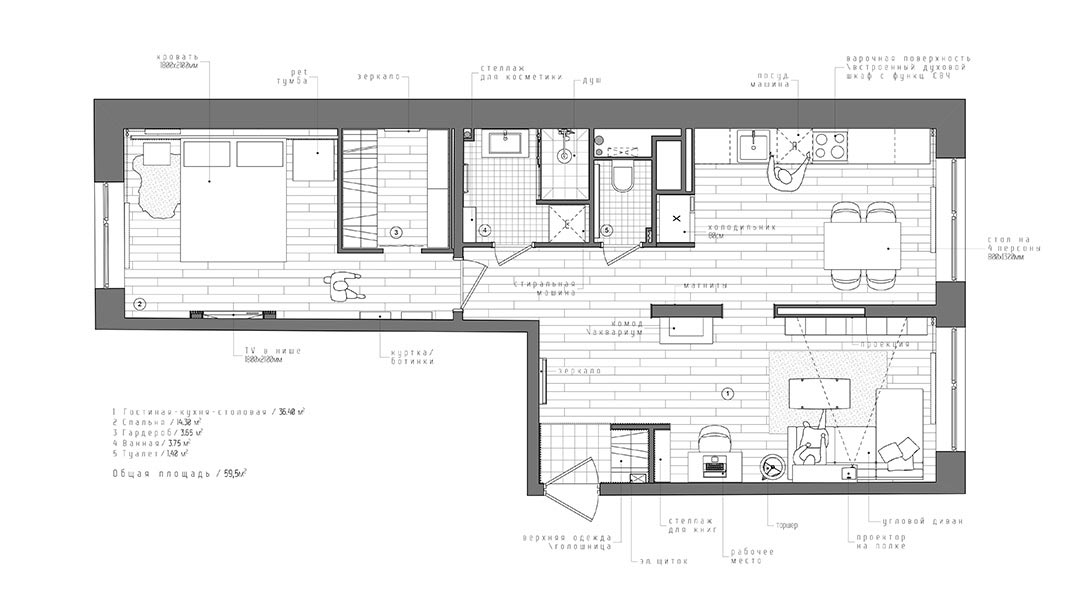 Architects: INT2 Architecture
Photography: INT2 Architecture