Aribau Apartment, located in Barcelona, Spain, came together beautifully courtesy of YLAB Arquitectos. Offering traditional design elements intermingled with modern appeal, this apartment delivers a subdued wow factor for the English family who happened upon their now holiday home.
Maintaining the traditional elements in this space was important to the family, and as such, the narrow structure and partitions stayed put, along with the hydraulic tile flooring, which is a spectacular focal point throughout the apartment and runs beautifully through much of the living spaces.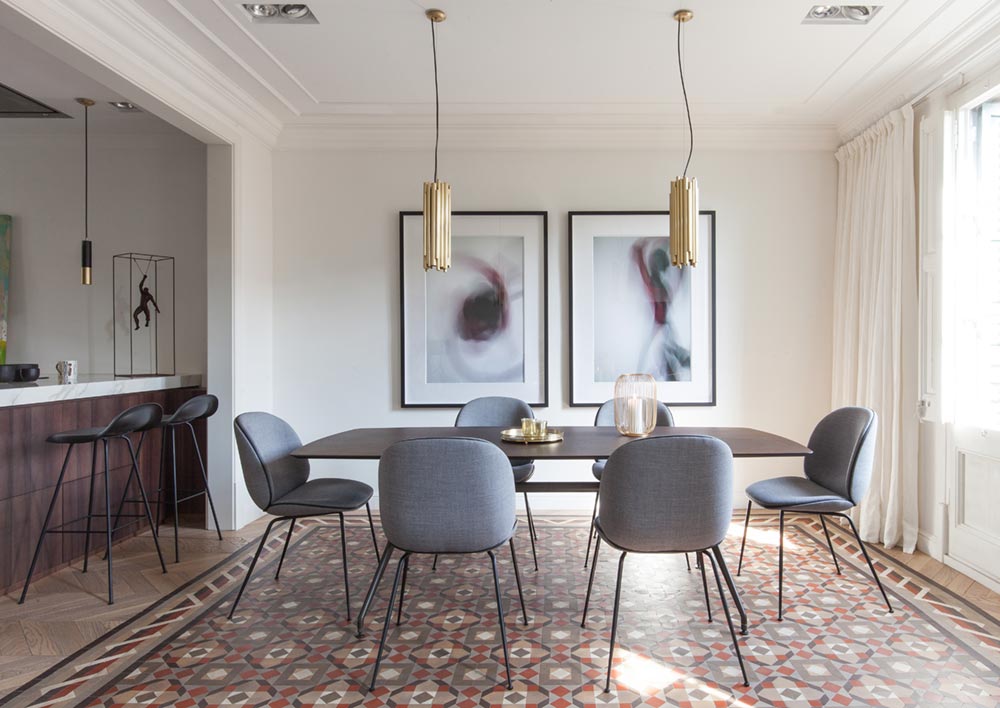 Traditional wall, ceiling and window moldings maintain their appeal, while modern elements – such as bold white marble countertops in the bathroom and kitchen, along with brass fittings, fixtures, faucets and lighting, all come together in mixed-era unison.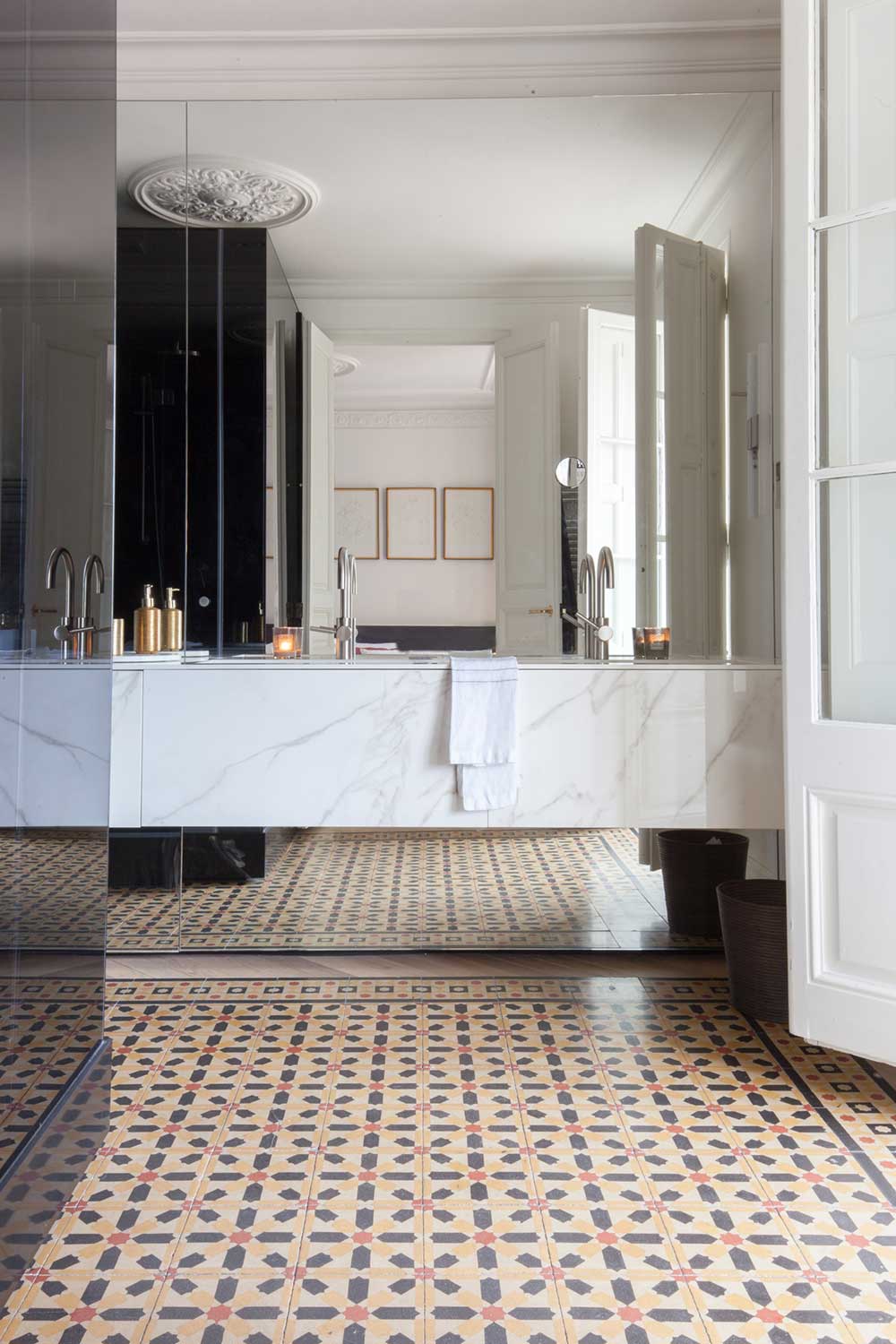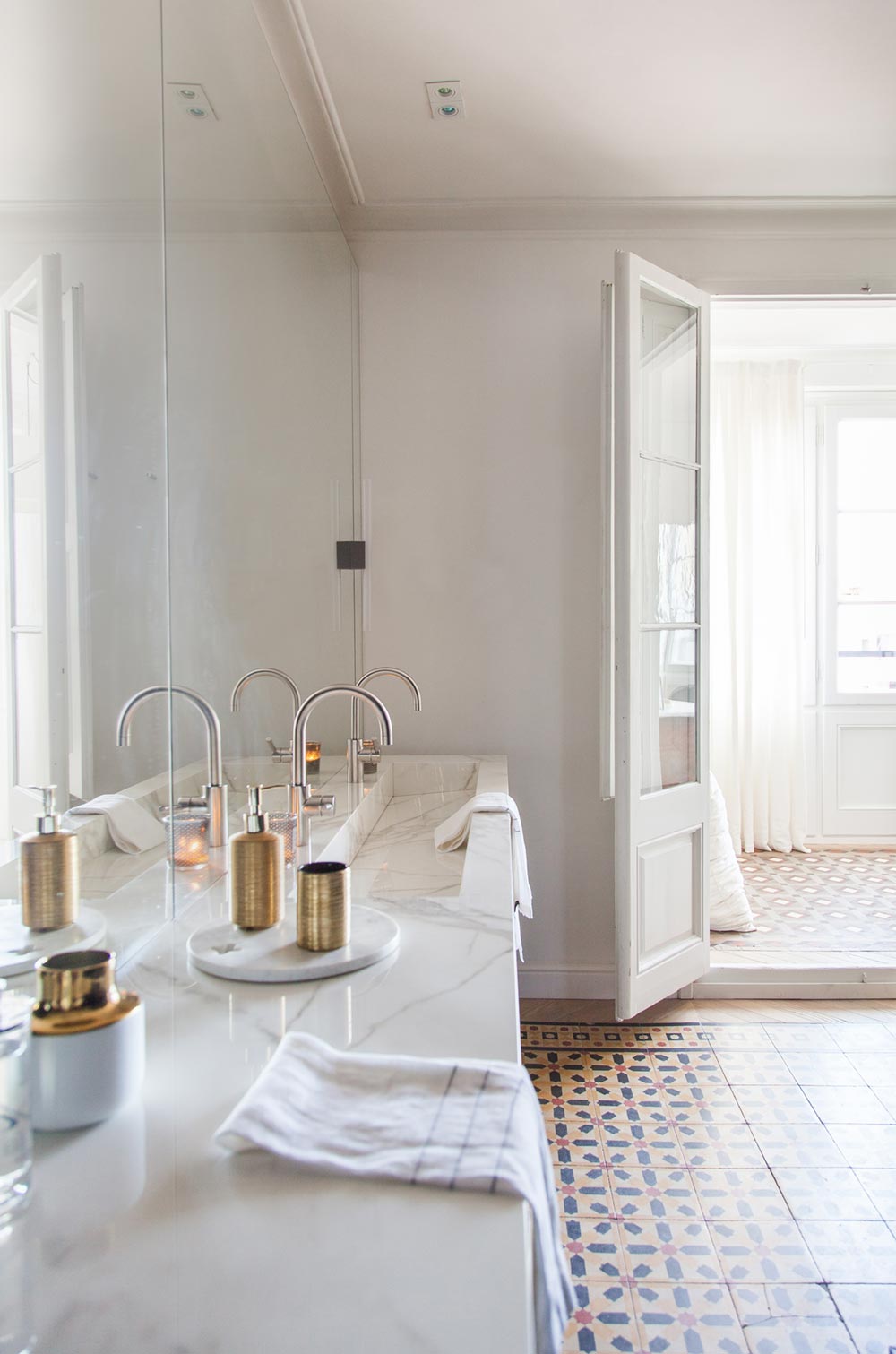 Clean-lined furnishings were introduced into the living and dining room, keeping to a beige and grey color palette so as to not clash with the bold flooring, while dark cherry cabinetry lines the kitchen, melding wonderfully with the dark strands within the flooring.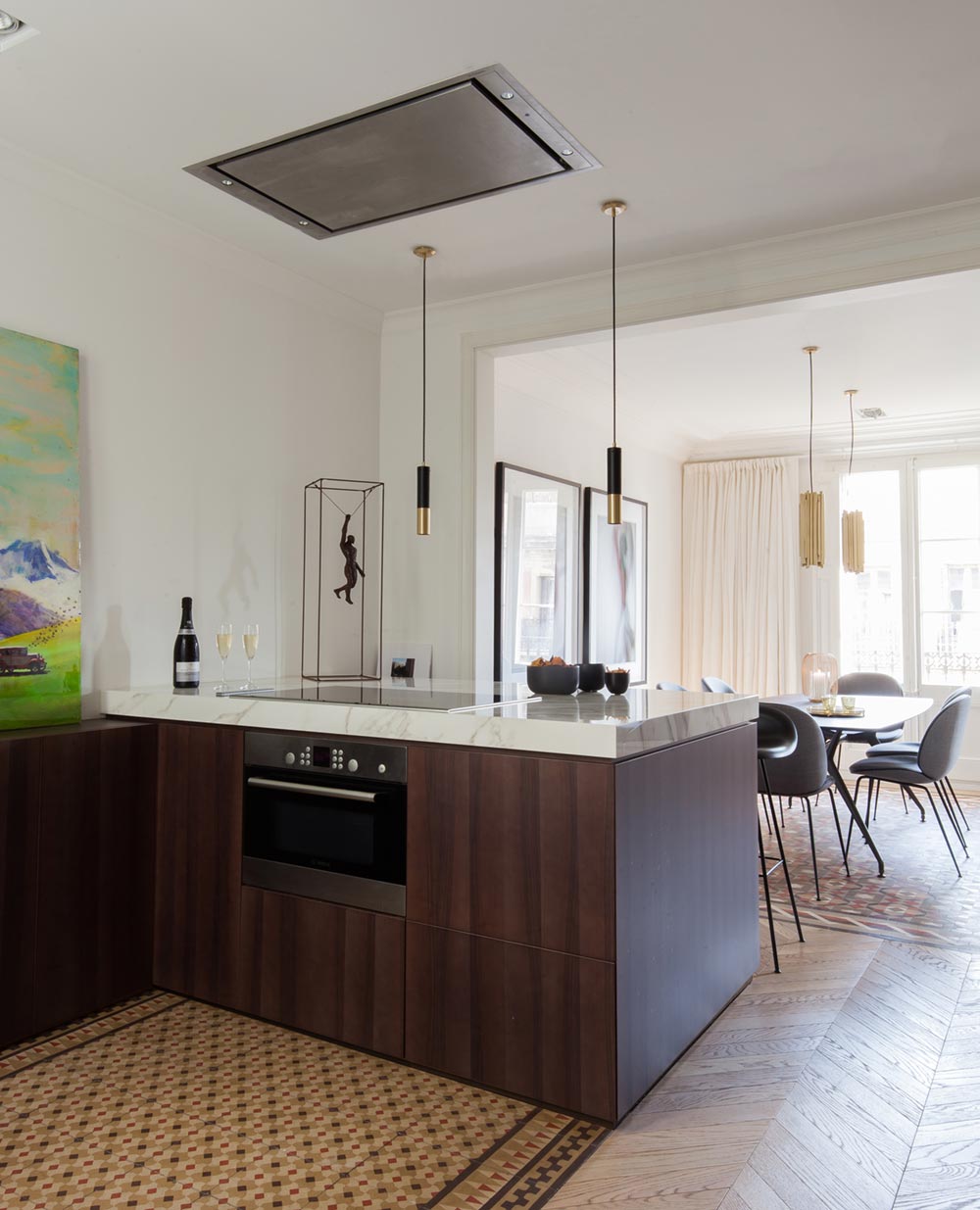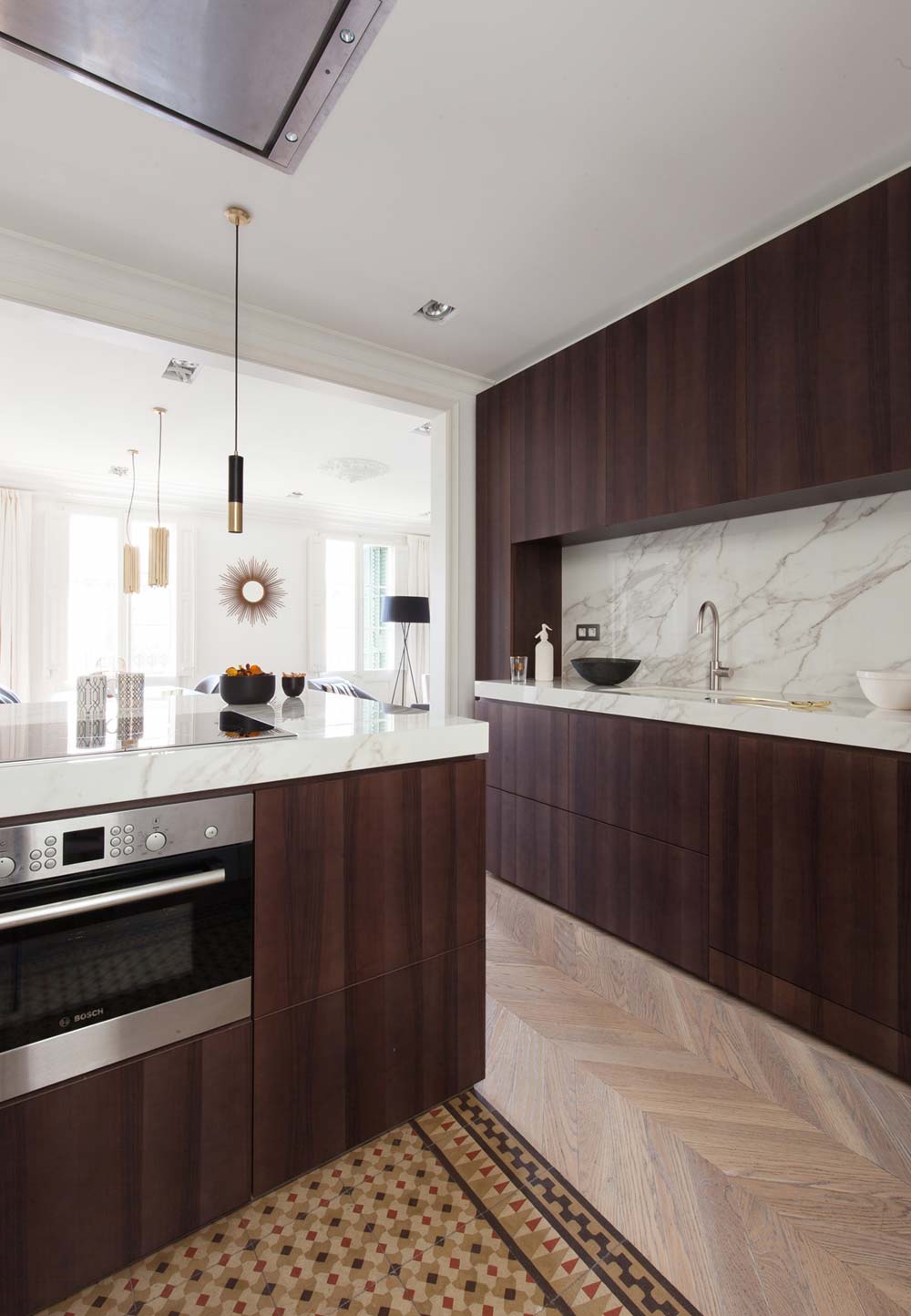 And let's not forget the doorways leading to each respective room, which creates stand-alone features, almost like individual 'wonderland's' – producing, not only a home, but a whimsical getaway any day of the week.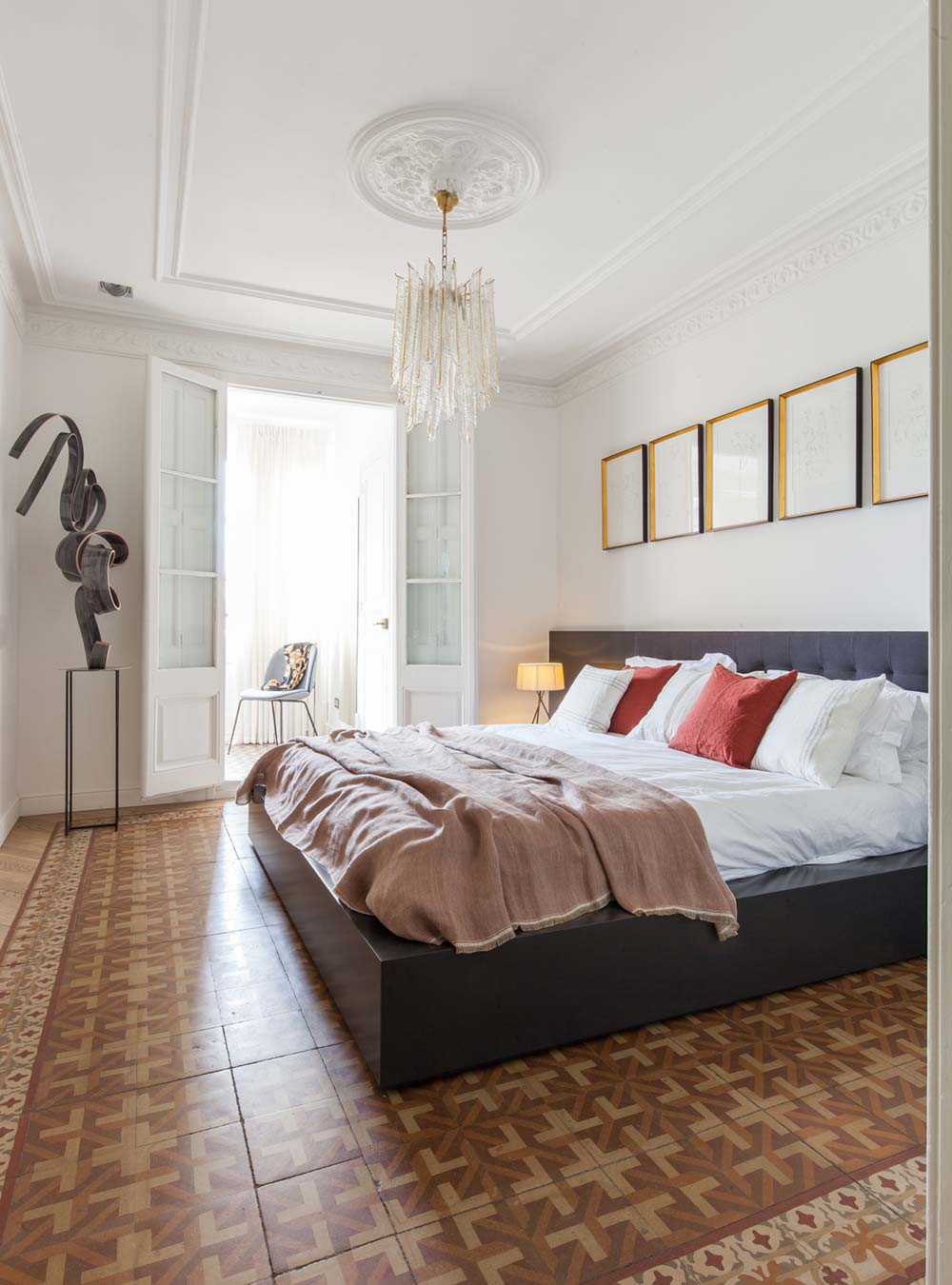 Architects: YLAB Arquitectos
Photography: Tobias Laarmann