With few windows, and minimal room to roam within the 645 sq ft. that is Curtain Cottage, every square inch of this small home has been maximized, by Apparte Studio, to its fullest.
As a space proudly of Victorian decent, it was important to the owners to maintain some original charm, and although the exterior appears more shabby than chic, the interior will melt your heart with full-spectrum charm.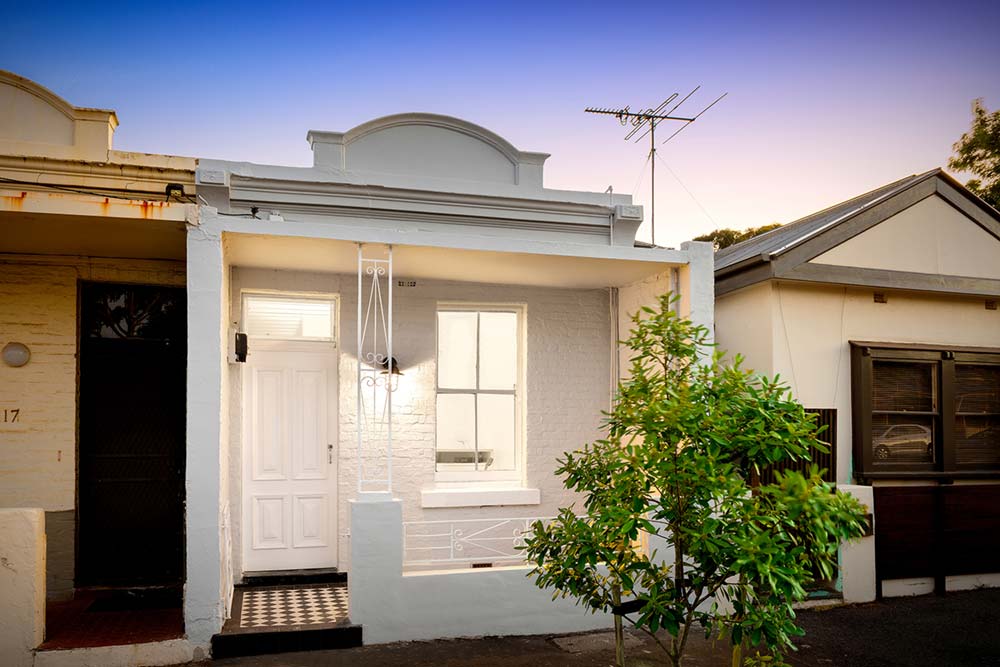 That being said, perhaps one of the most charming features is the outdoor oasis, clad in dark wooden slats from wall to floor, as well as an original brick partition wall and an understated French doorway leading inside/outside, providing the perfect nook from which to stargaze, daydream – or both!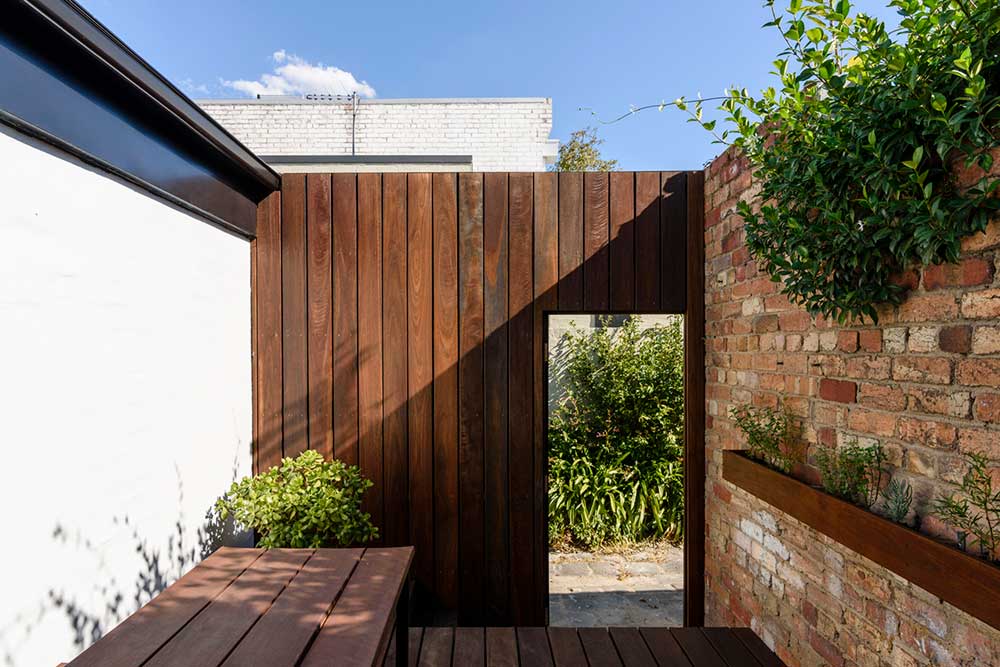 The interior is largely bathed in white, including the whitewashed wood flooring and the entirely white bathroom, which is optimally chic and beautifully minimalistic.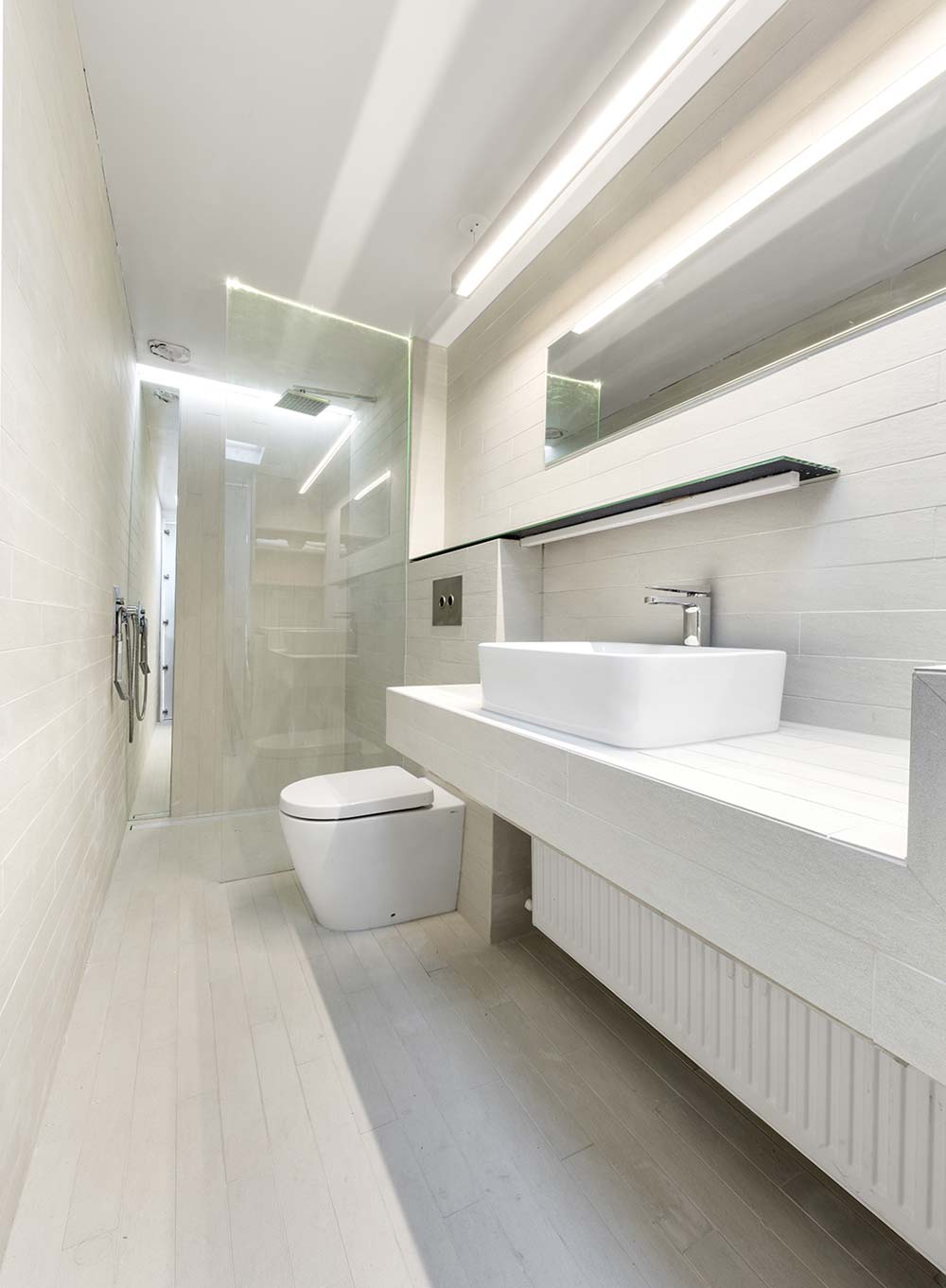 A smooth as butter wooden table and benches all but melt into the floor in perfect matching unison, while an apposing brick wall acts like a backsplash within the kitchen – making the space pop effortlessly.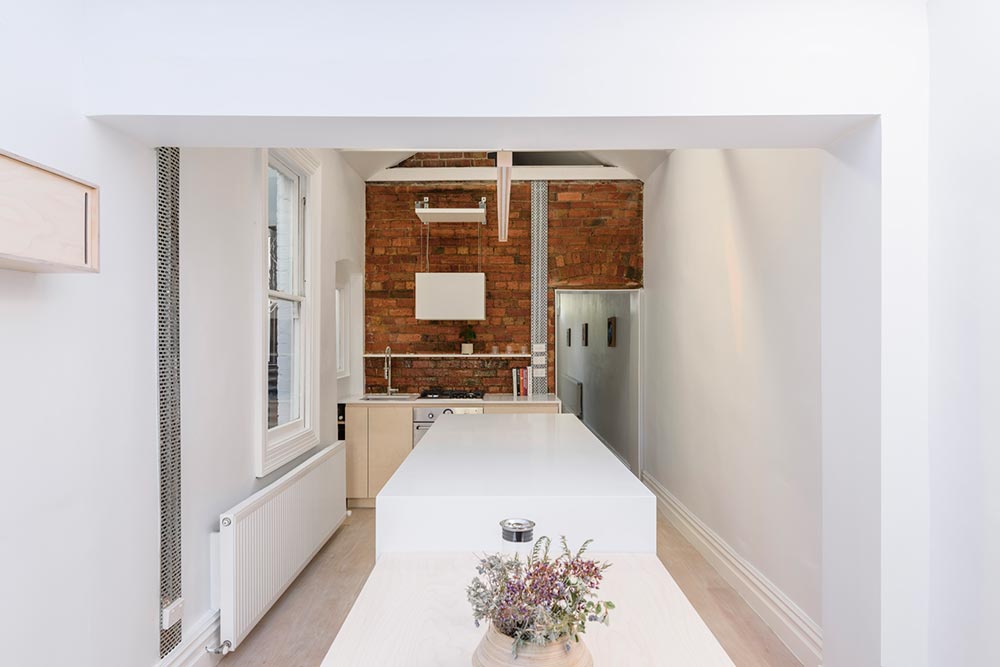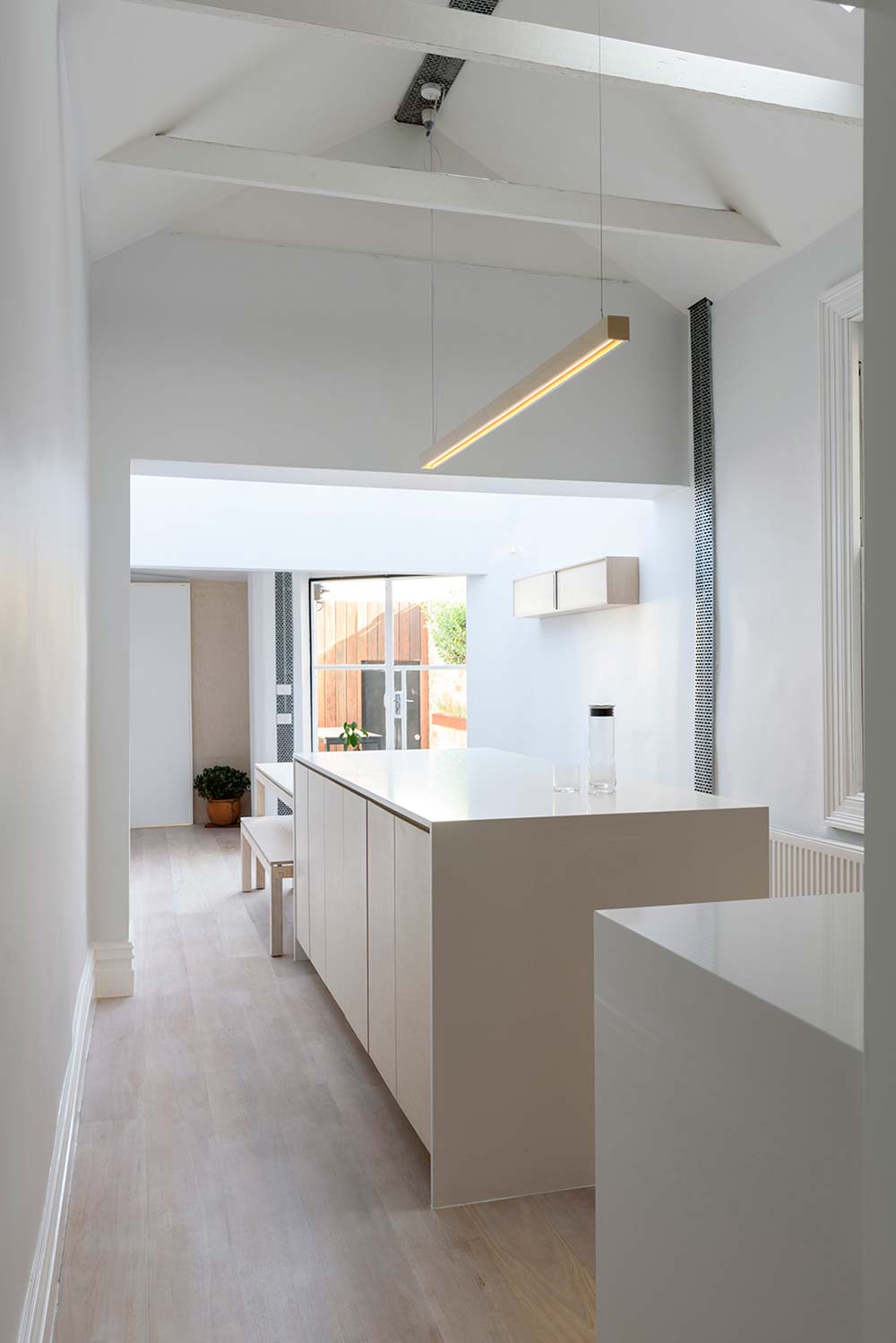 Custom built-ins that offer a closet/cubby/cupboard trifecta, also adds functional storage space to the cottage, without forgoing style or utilizing much space.
Meanwhile, simple furnishings sit unassumingly within the living room, while the white beam ceiling delivers a sense of depth and light, giving the home a backwoods forest cabin feel, but without altering the white appeal that runs throughout the space.
As the saying goes – 'good things come in small packages', and Curtain Cottage is definitely that!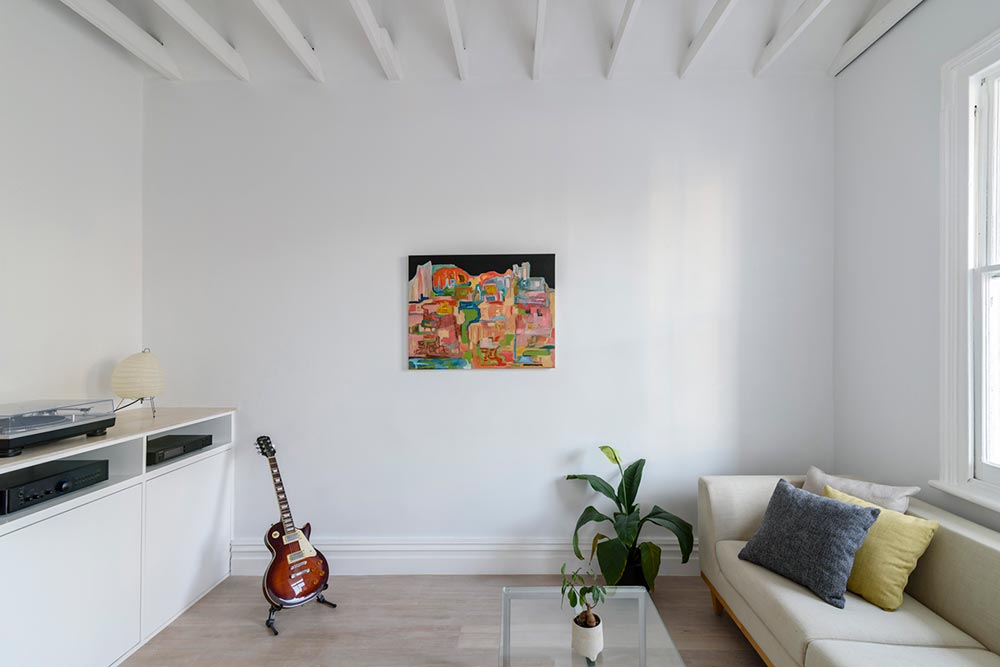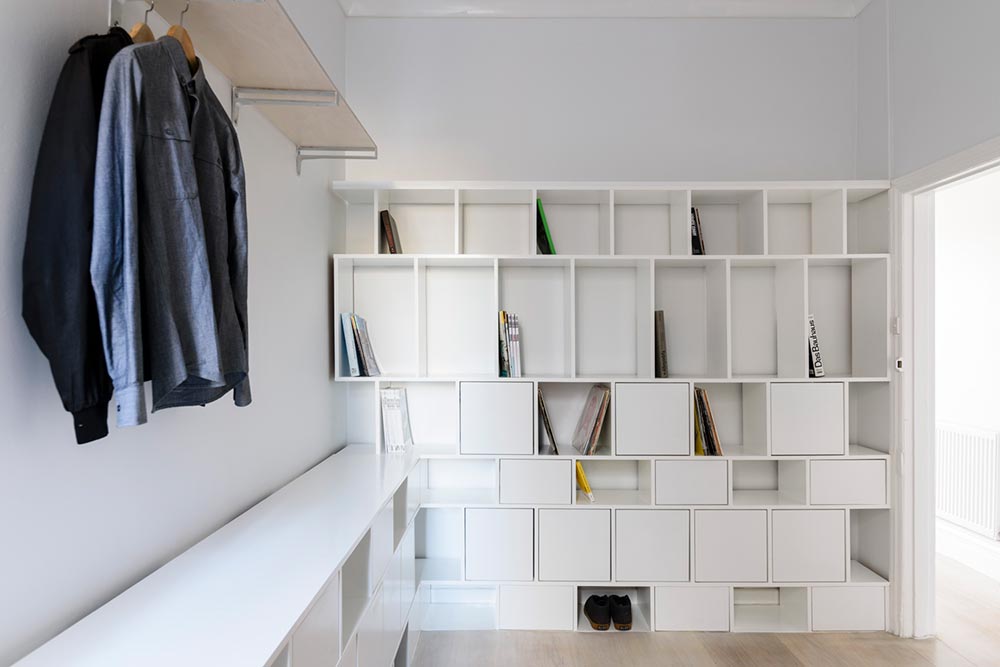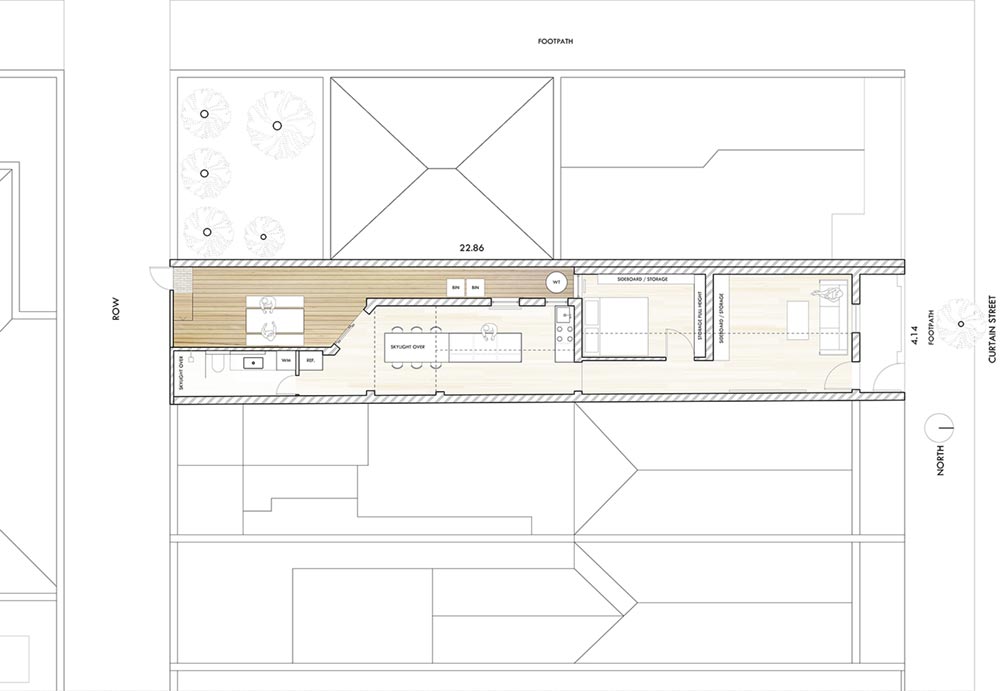 Architects: Apparte Studio
Photography: Daniel Aulsebrook