This terraced house design is part genius part gorgeous – all thanks to the complete renovation of a space, which has been recreated into open-concept living with an outdoor terrace to boot.
Heightened by a raised living room that sits at the end of a large hallway, the home lights up via white walls and maple wood flooring, while another sitting space dwells within the dining area slash-kitchen, which opens up onto a grassy outdoor nook.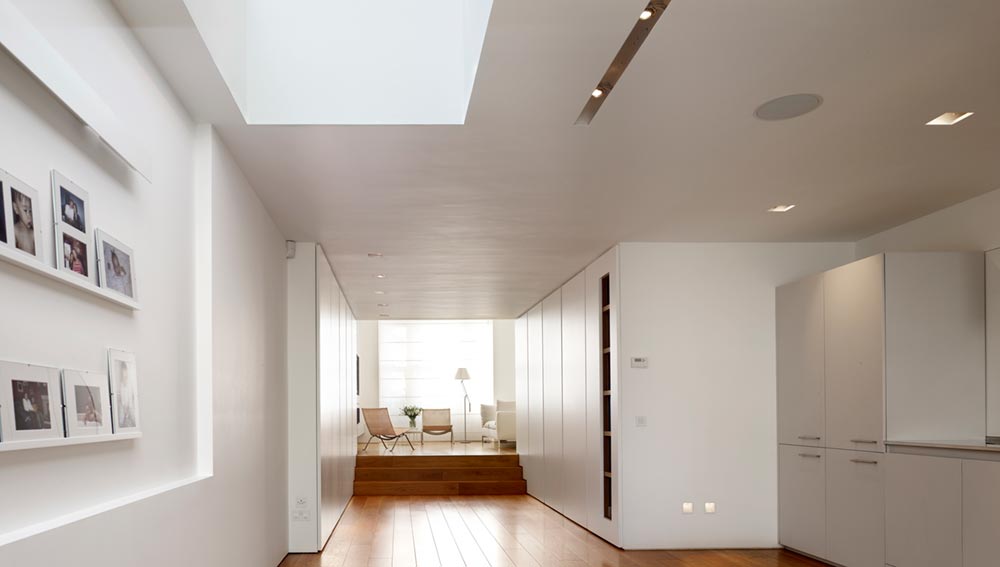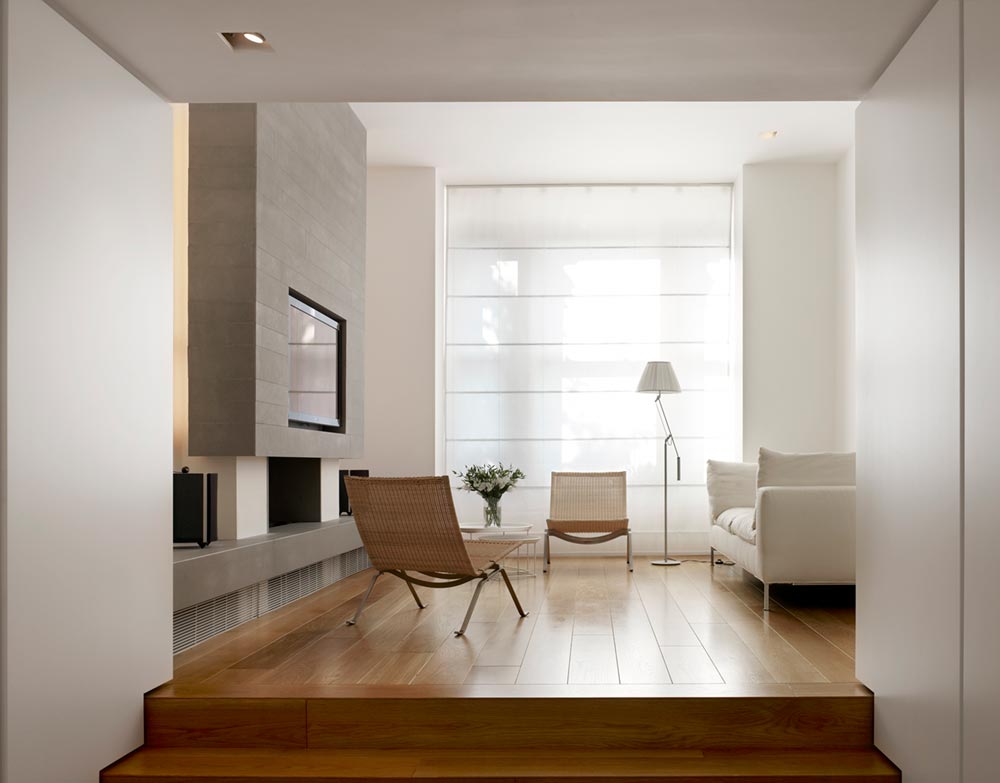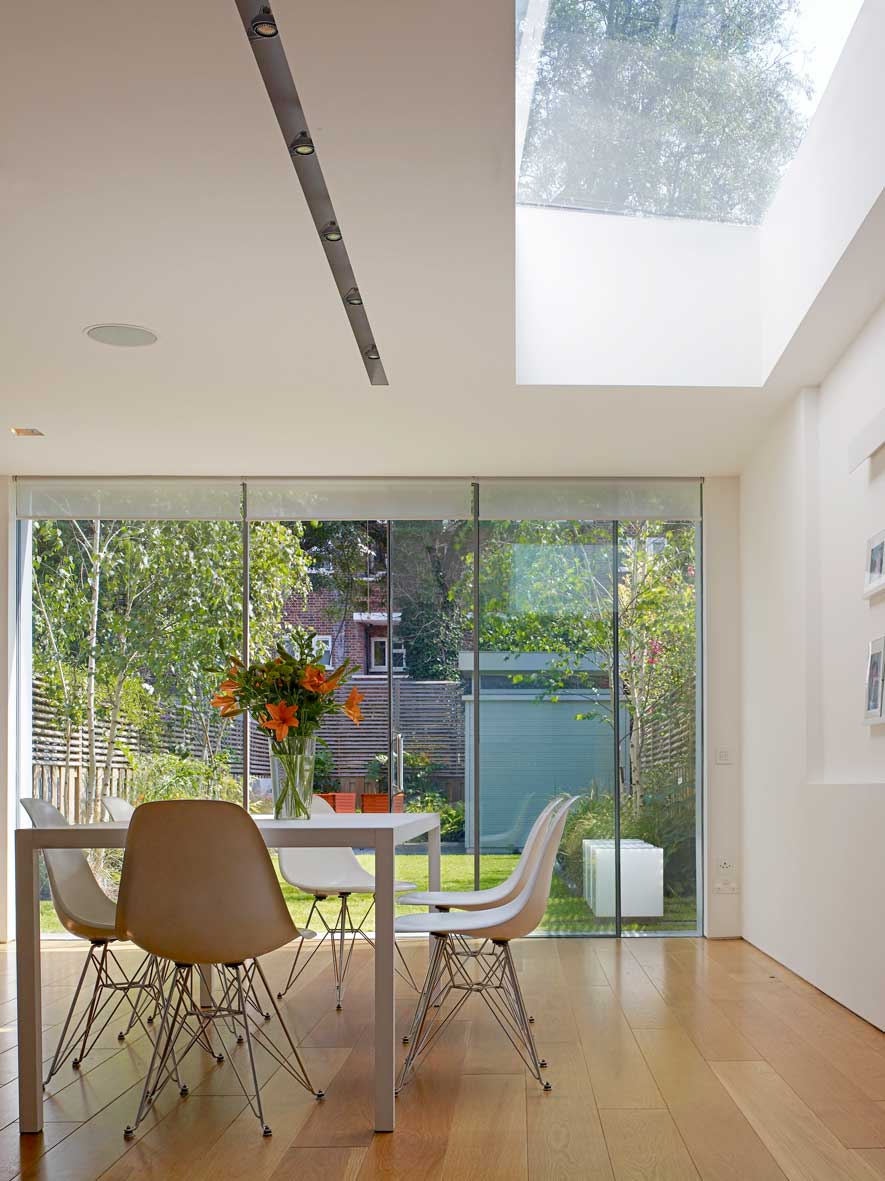 Although intended as an interactive space for an active family, this home ironically screams 'tranquil', and offers many hideaways to retreat to. Whether that is within the outdoor terrace, the well-lit upstairs reading room, or the incredibly cute loft bedroom, each space has a personality unto itself without losing any uniform charm it is wrapped in.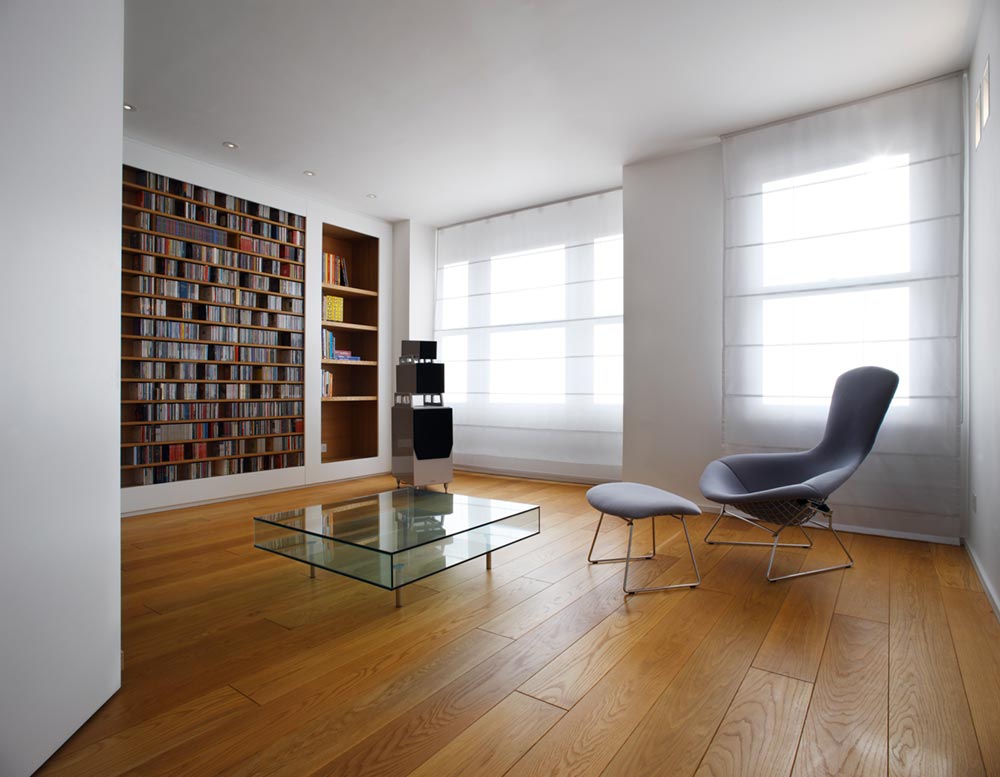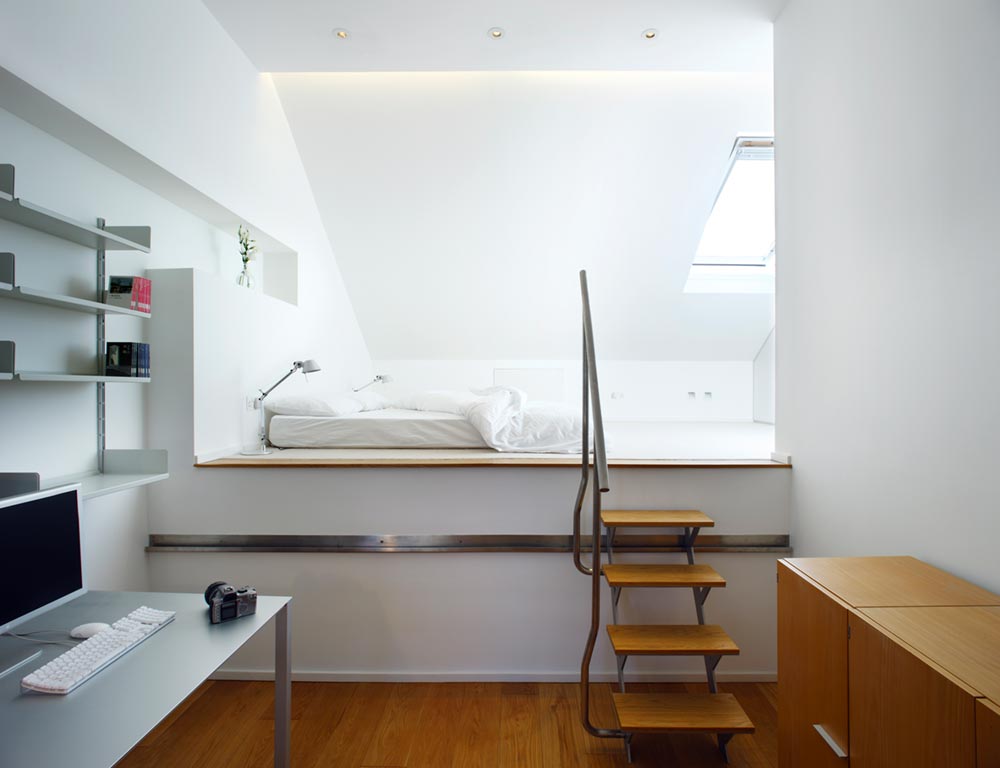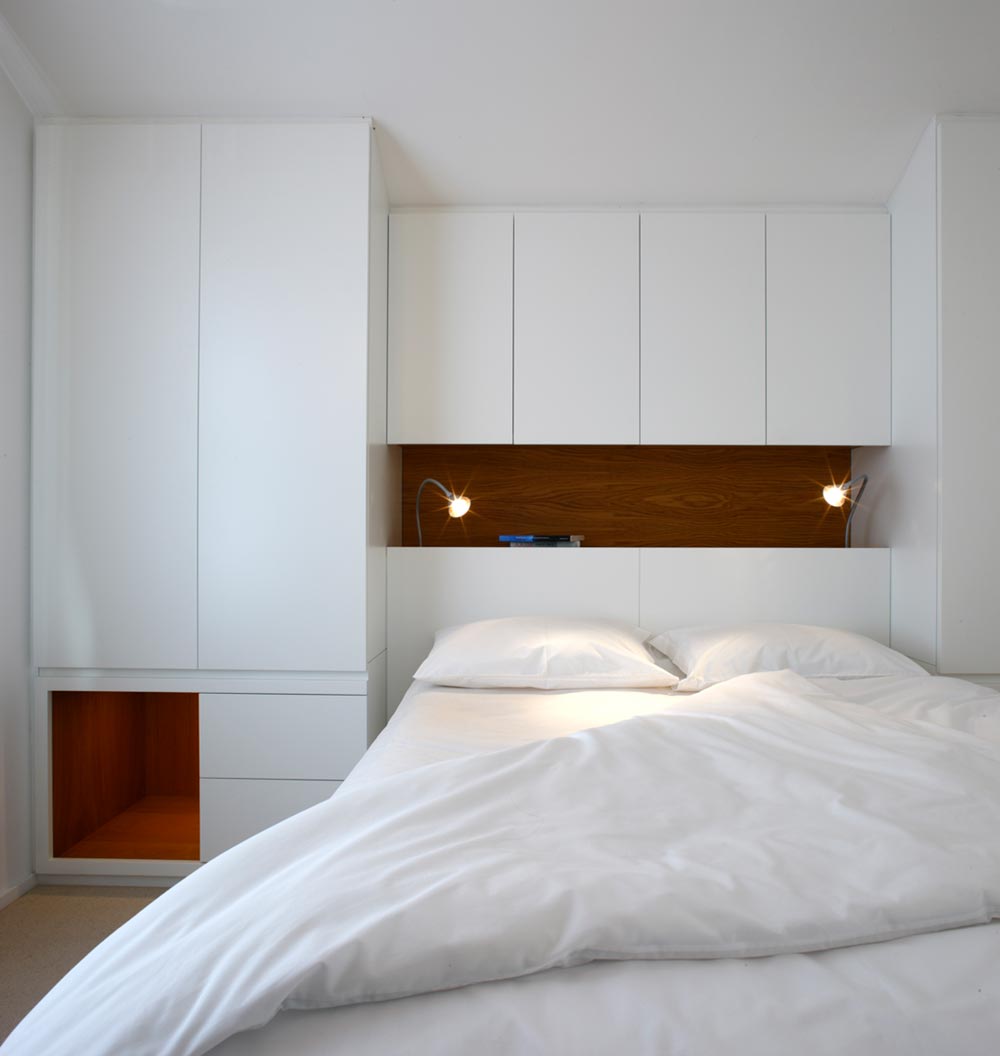 Even the bathroom is an elegant oasis, fueled by grey slate walls and flooring, with dual skylights that add natural light overhead, while brilliant white countertops create a striking contrast to the wood cupboards, shelving and even bathtub, with a walk-in shower perched beautifully to one side as well.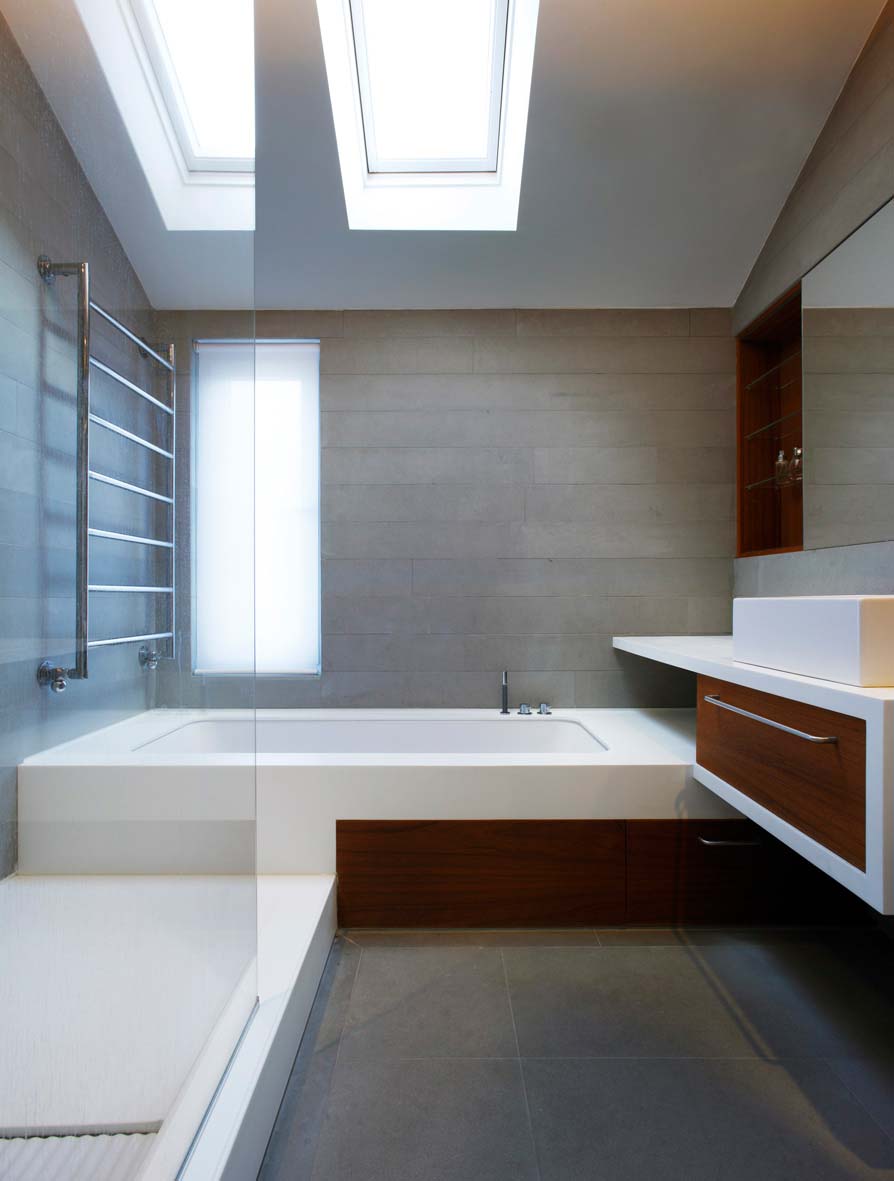 From the outside it may appear cookie cutter to every other home beside it, but the Elm Grove Terraced House is anything but typical, and delivers a surprising treat within the retreat inside.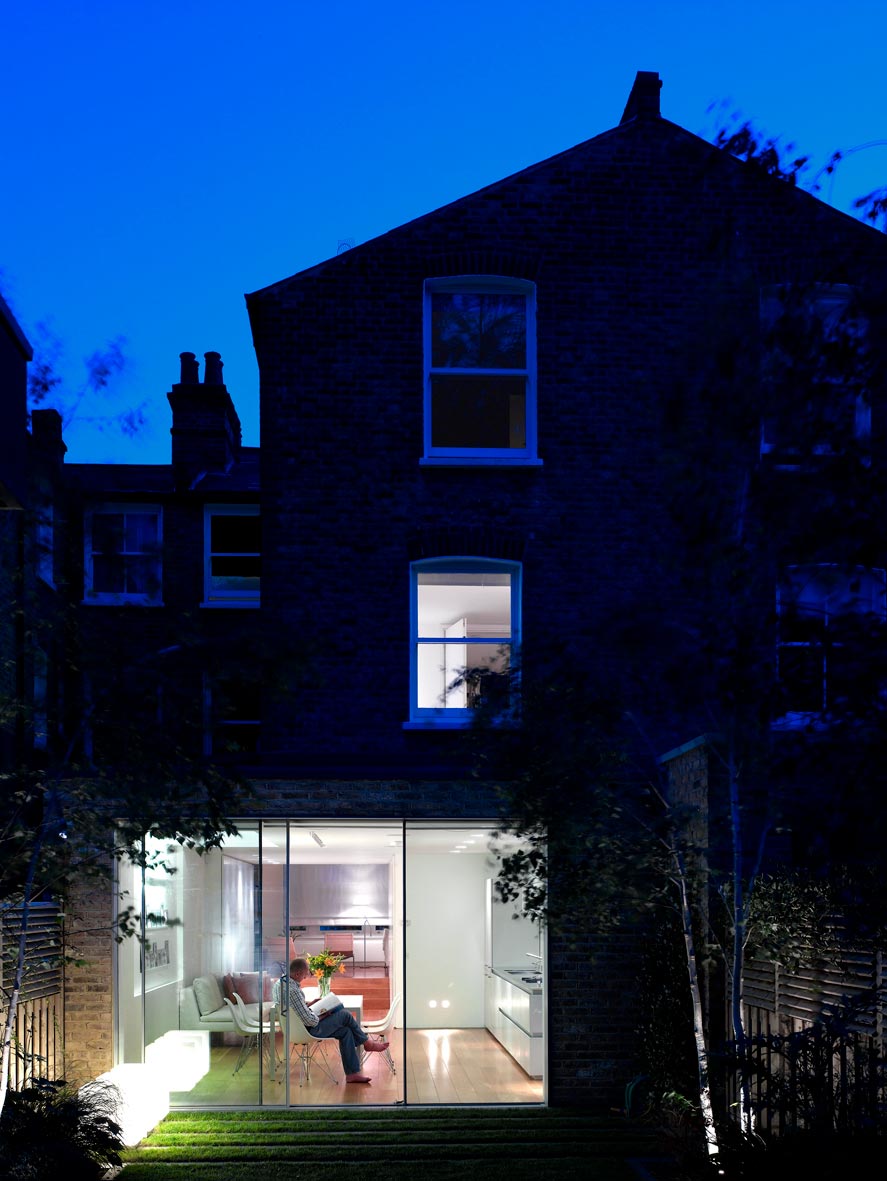 Architects: Thompson + Baroni Architects
Photography courtesy of Thompson + Baroni Architects