Designed by Snøhetta, Barr definitely sets the bar for restaurant design along the waterfront of Copenhagen, Denmark, which was exactly the intention when developed by renowned chefs from the region.
Previously utilized for the restaurant – Noma, known worldwide for their culinary craftsmanship courtesy of Chef Thorsten Schmidt, Barr now replaces that scene with classic dining in a casual atmosphere.
Keeping all things local, including the name itself – Barr, which derives from the word "barley" in the Nordic language, was something Chef Schmidt embraces – keeping in step with the history of food and drink in such a culturally rich region.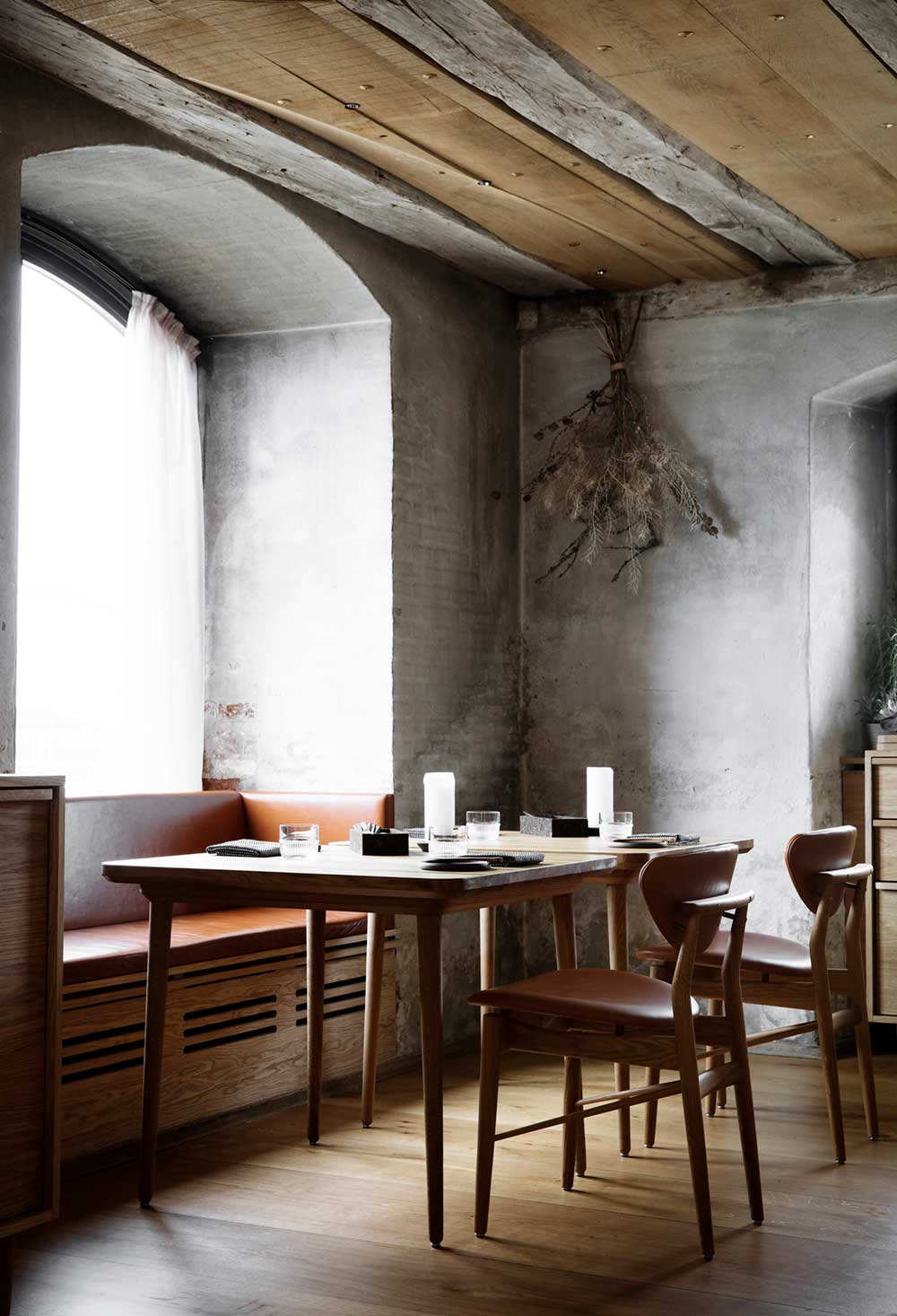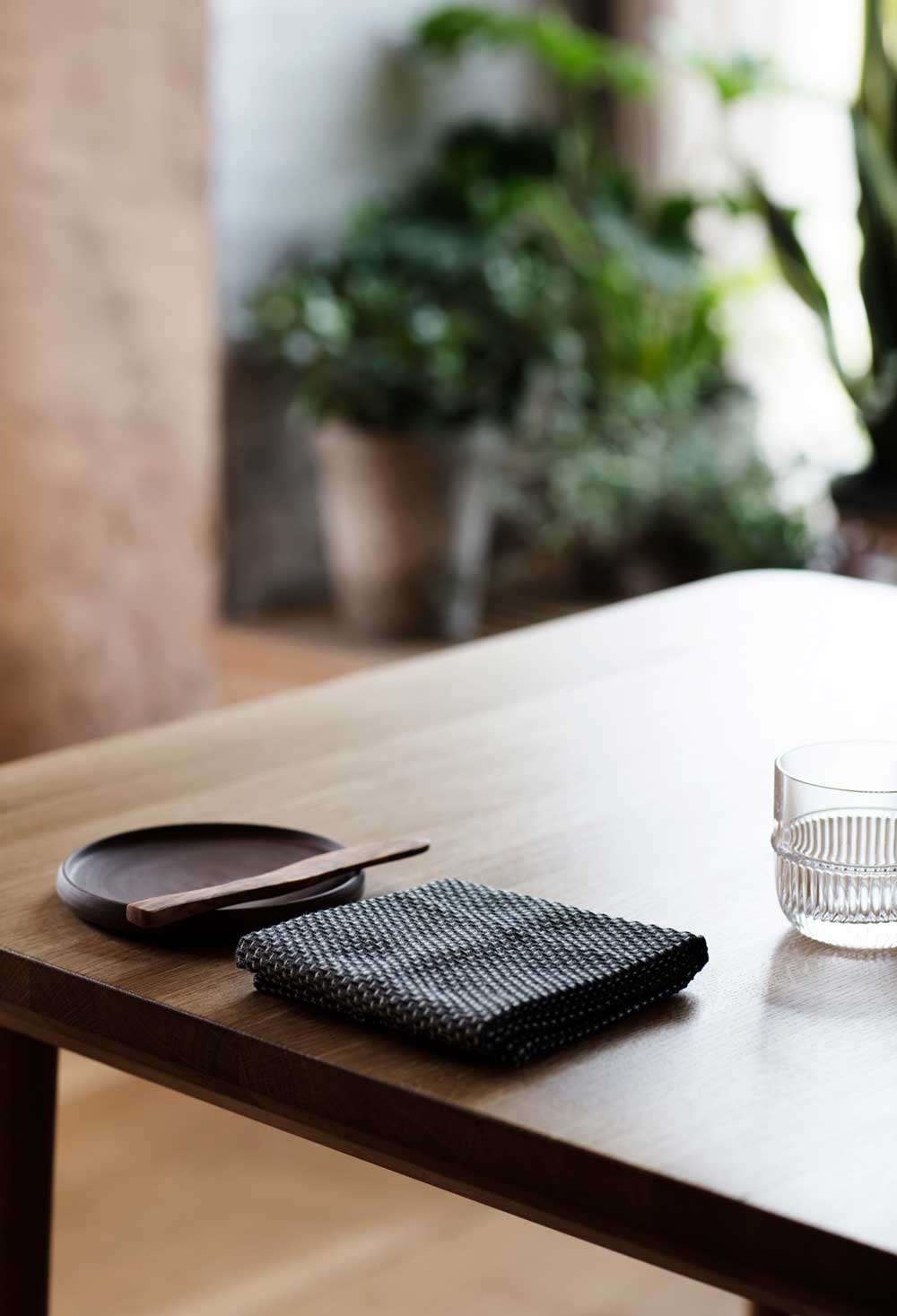 Casual eats like Danish meatballs, schnitzel and hot-smoked salmon are some of the items on the menu. These tasty treats, among others, are served amidst the simple yet densely elegant space drenched in golden oak floors, as well as tree-lined ceilings beams inset with brass details that were all harvested from trees grown locally.
In addition, original stone walls, along with mid-century table and chairs backed by rich caramel leather, were crafted by Malte Gormsen – renowned for his traditional Danish style.
A massive white beam extends overhead above the equally massive bar, which is fully clad in wooden wonders crafted out of oak from top to bottom, as is the shelving and cupboards behind it, which is inset with beer taps that provide the restaurant with an endless supply of craft beer.
So cheers to you Barr, for perfectly pairing rustic charm with yummy chugs and eats!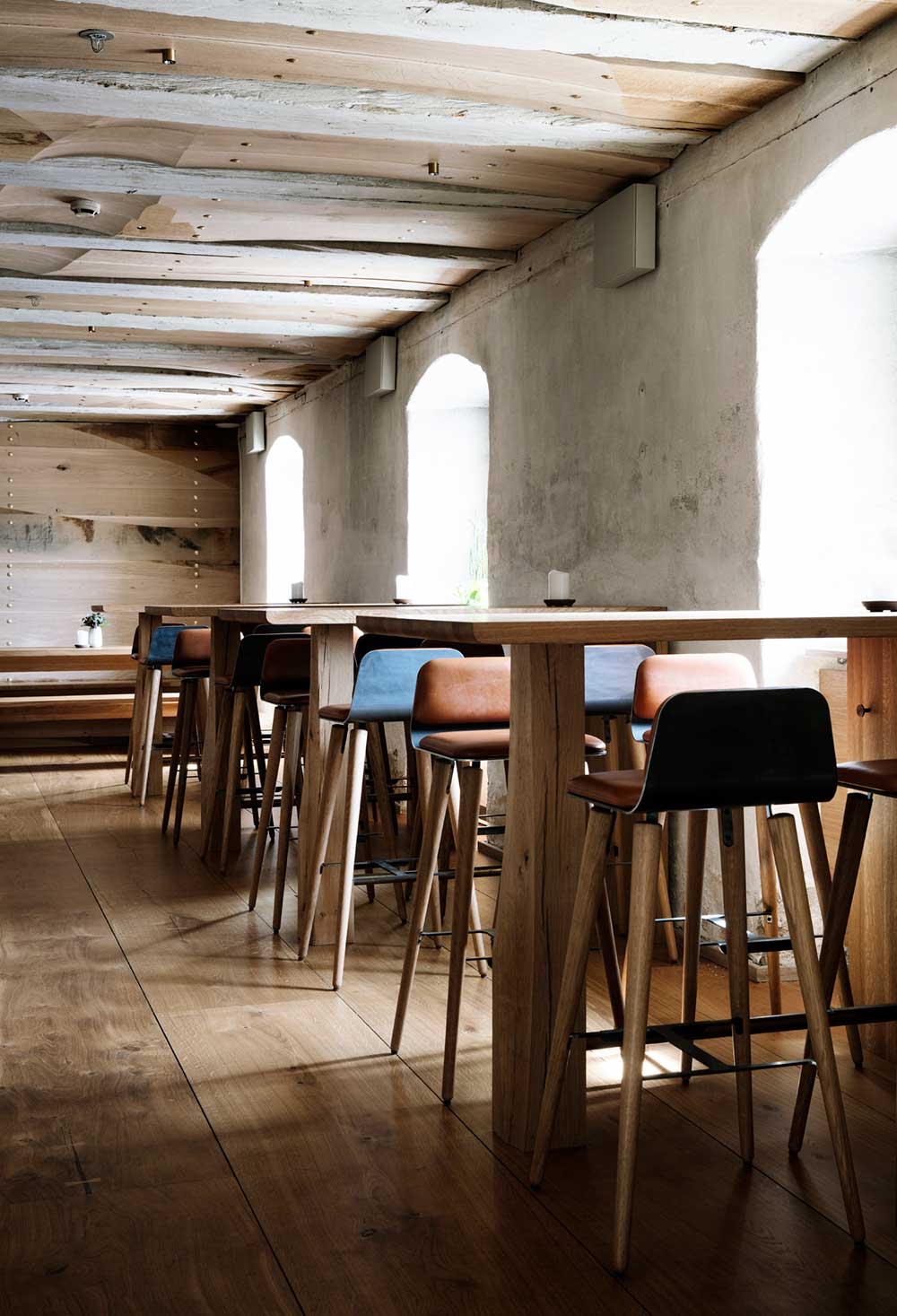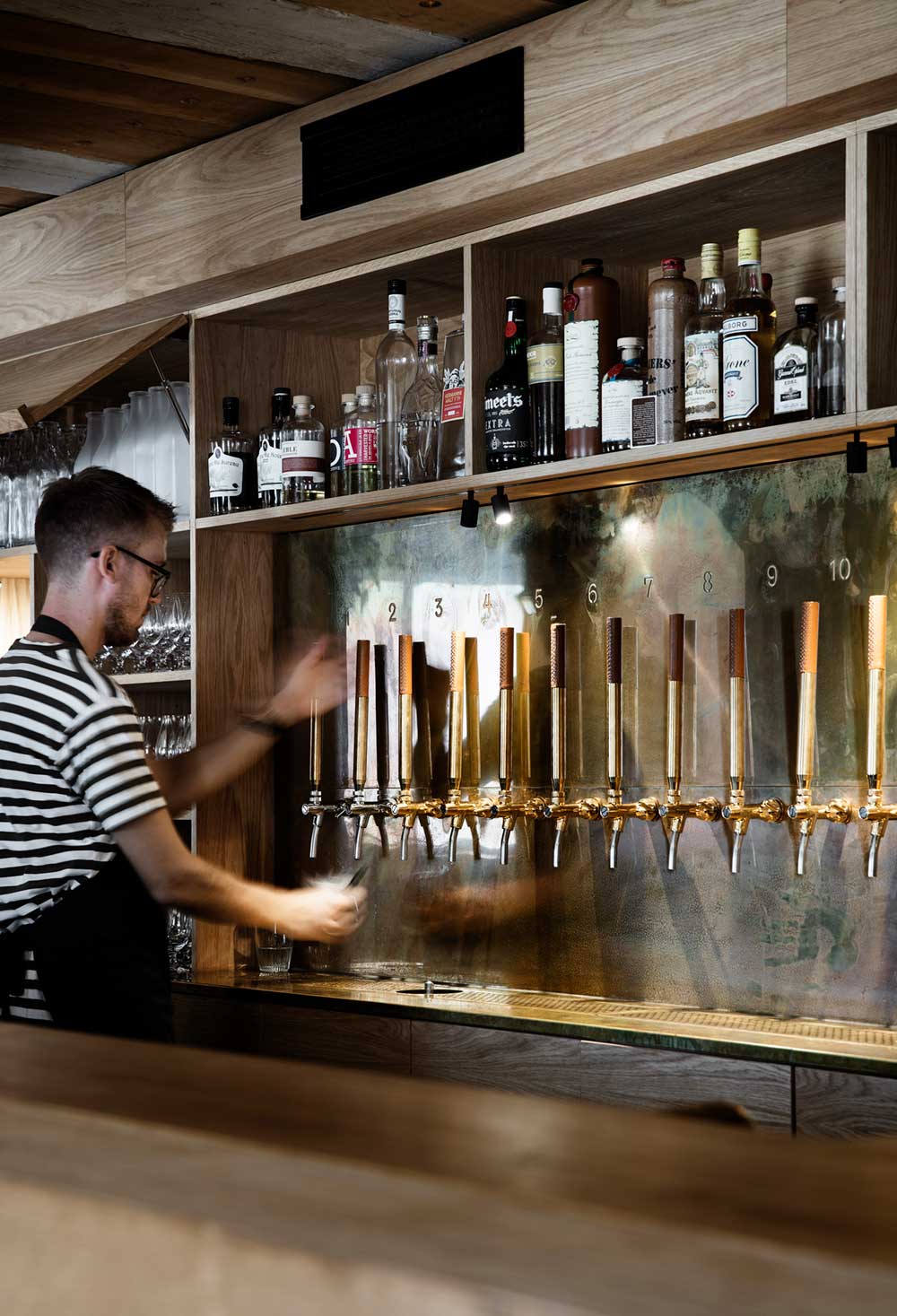 Architects: Snøhetta
Photography: © Line Klein