At just over 1360 sq. ft., living spaces have been remodeled by SWG Studio into a shiny new work of art. Built in Melbourne, AU in the 1960's, this home offered the ideal blank slate ready for reinvention at will.
From the authentic wood floors just waiting to be discovered beneath the carpet, to the ideal basic layout, this 'down under' dwelling held fantastic original elements with which to work.
Fantastic floorboards now deliver a large appeal with their high-gloss finish, giving simplistic elegance to the home. While pseudo matching cabinetry, added within a multi-purpose space, provides both an office as well as a living room, with the kitchen maintaining this uniform wood palette.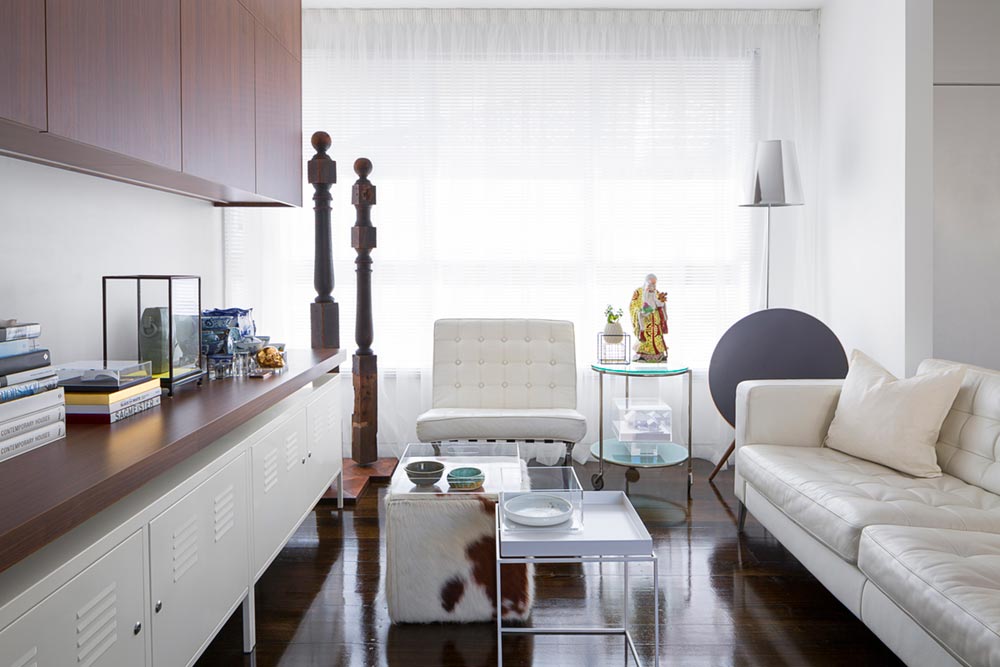 Steps from the kitchen, a simple white round table surrounded by transparent chairs graces the dining room, adding to the elegance of the home, while creating the illusion of a clutter-free space.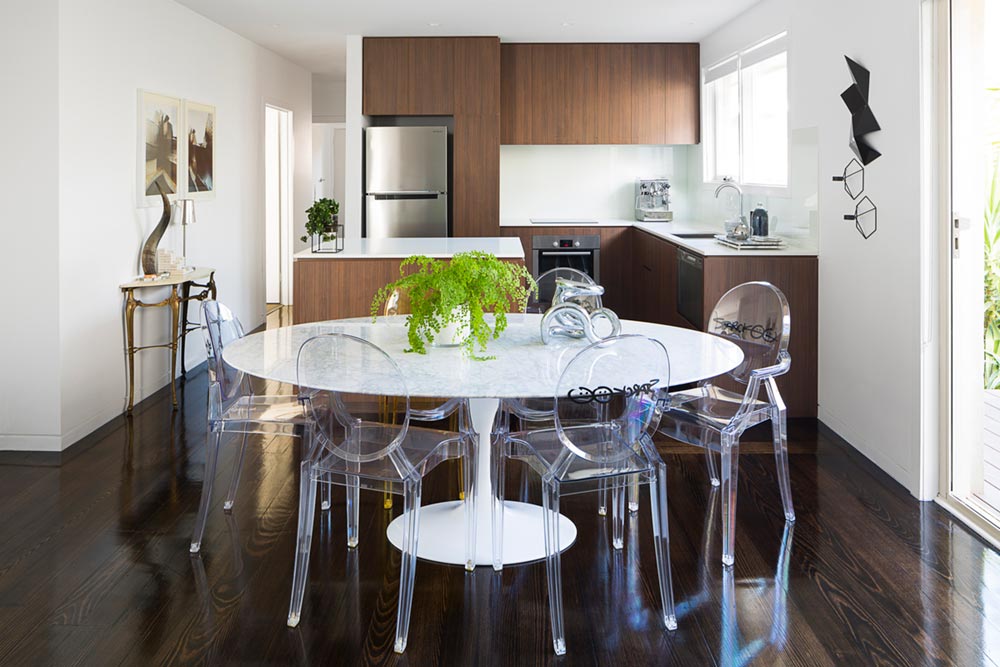 LED lighting was also implemented throughout – offering sustainability and illumination all in one, while simple decorative items, such as the brass hallway table and white metal bedroom night stands, create allure without drenching any given space in too much 'stuff'.
This villa is truly as the 1960's would have intended; a simple statement cast in timeless appeal.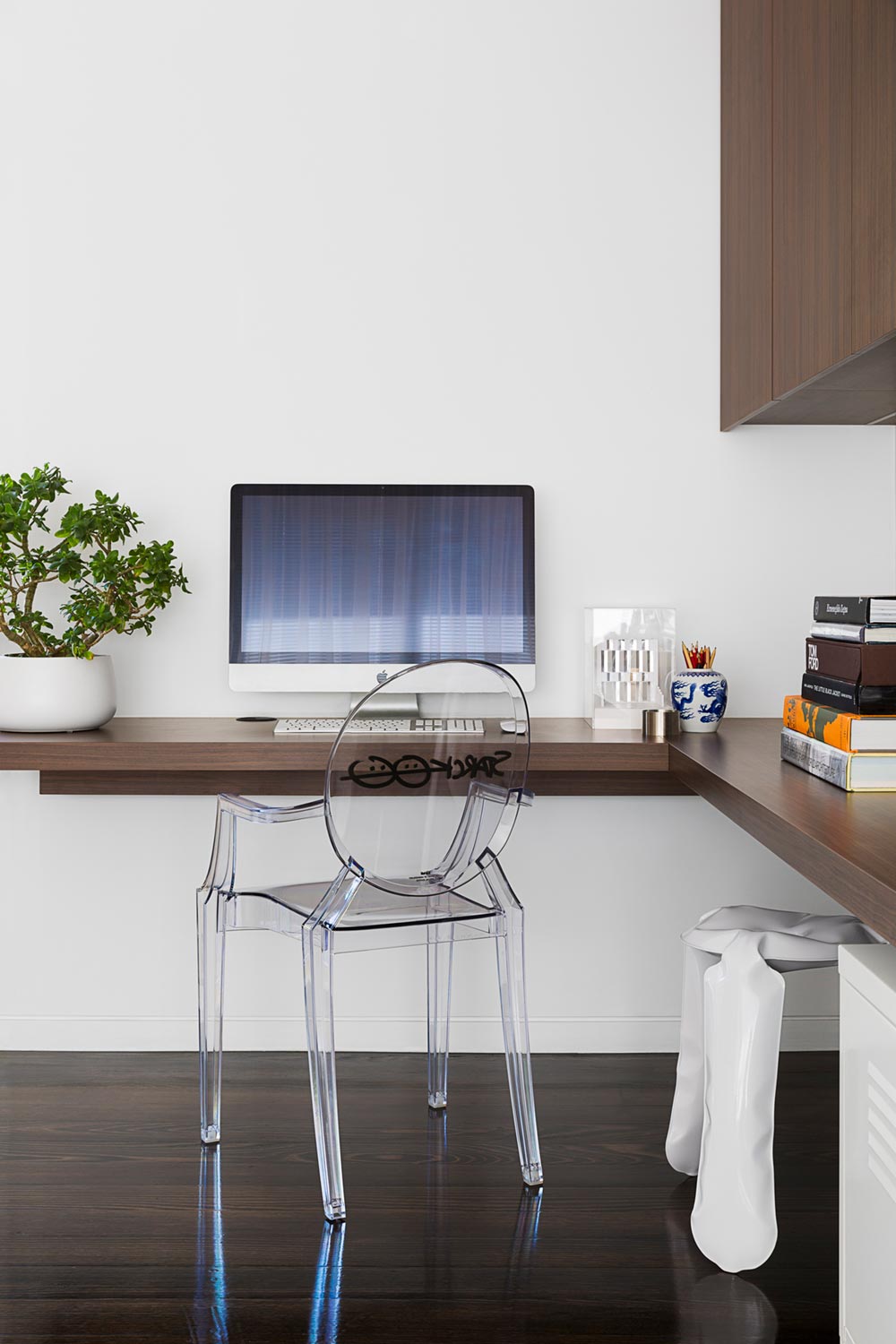 Architects: SWG Studio
Photography: Sarah Anderson