Welcome home to the waterfront holiday villa in Sydney, AU – a place where clean and crisp is met with bold and beautiful …and the view will leave you breathless.
Whether peering through the black-framed picture window in the bedroom; cloaked in white and delivering a bold brass-fixture bathroom with walk-in rain shower, or treading upon the parquet style wood flooring in much of the main living area, this beautiful holiday home is a refreshing delight from end-to-end.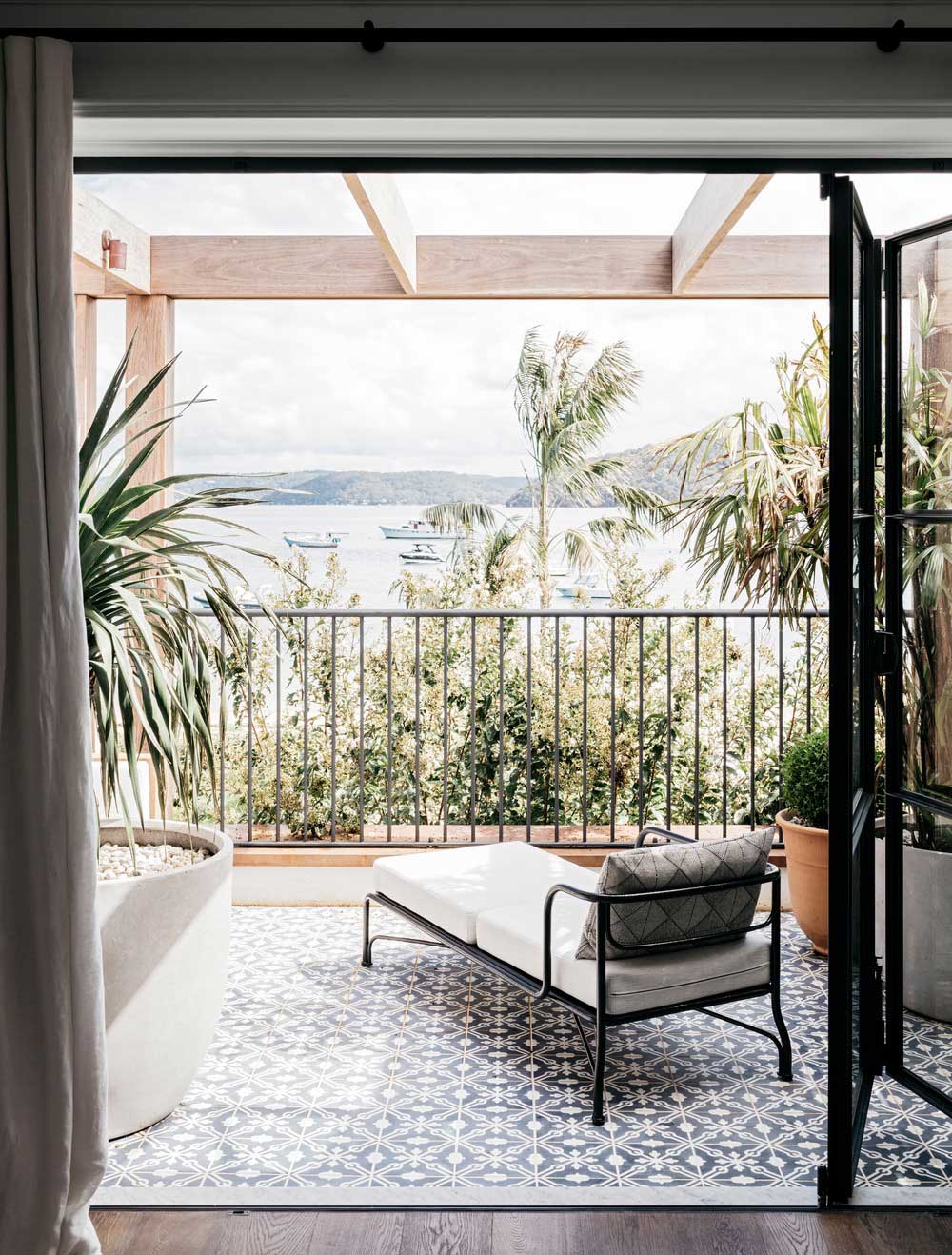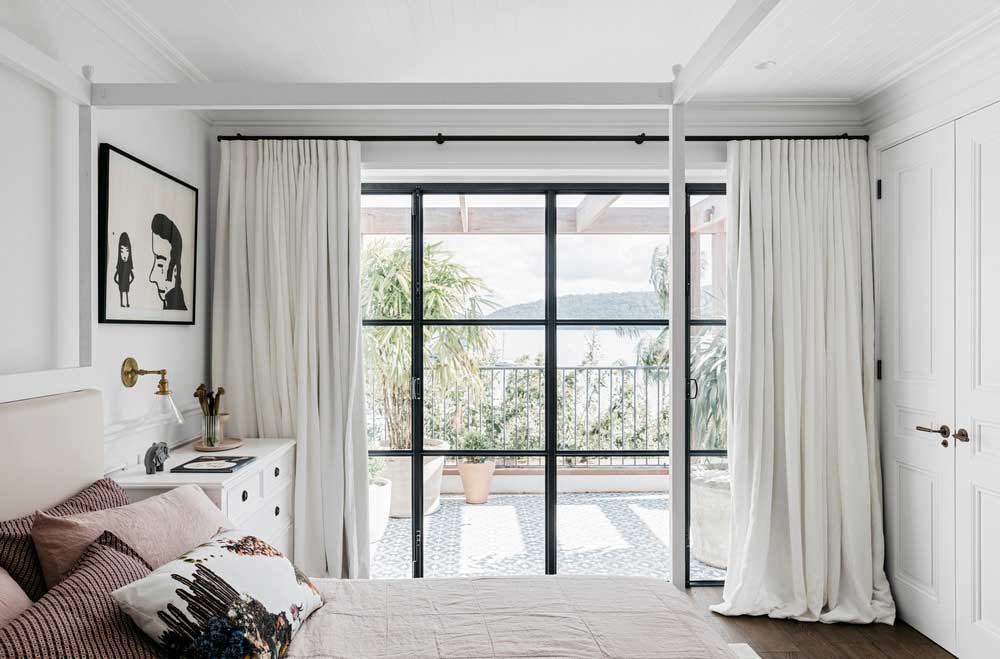 The outdoor dining space was a big focal point for this refurbishment; overlooking an ample green space and the waterway beyond it, it offers a spectacular view and is the ideal place to entertain.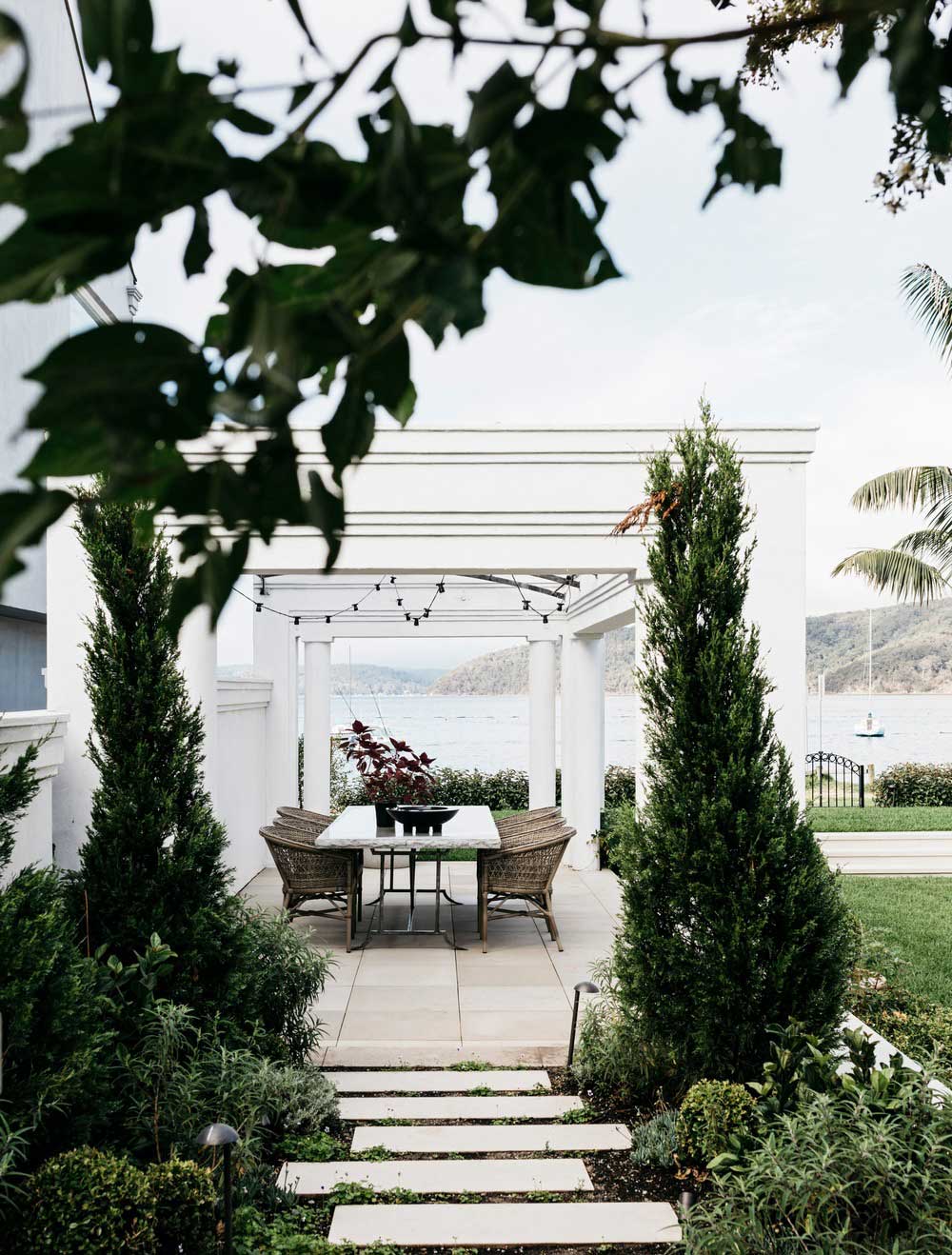 Custom handmade pieces were also an important component to the finishings throughout this home, delivering artisan flare with a homey calm – as the owners were keen on more of a 'lived in' atmosphere over a sterile dwelling place.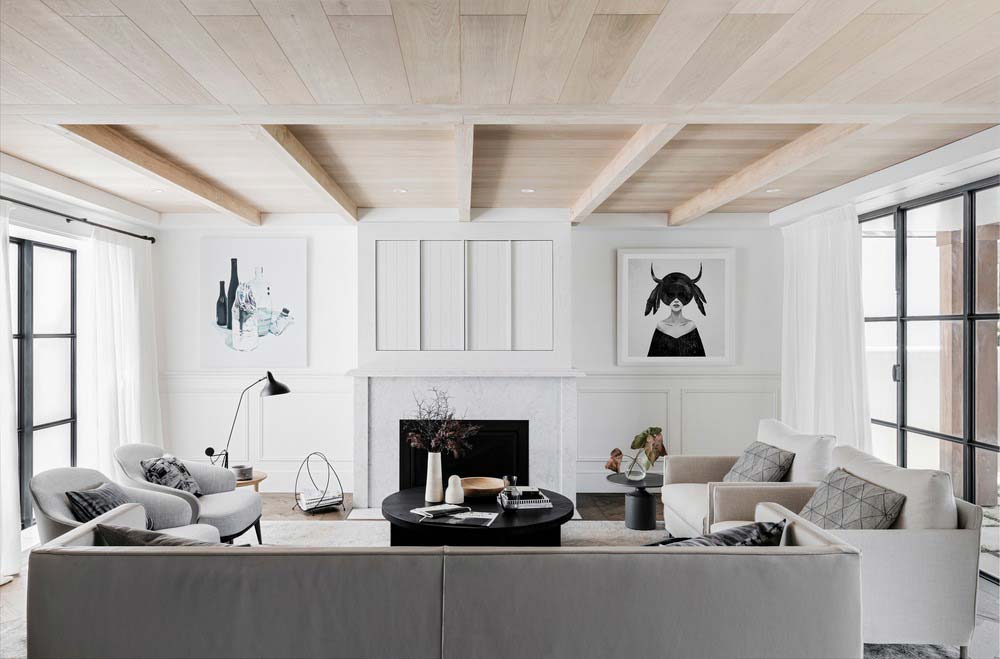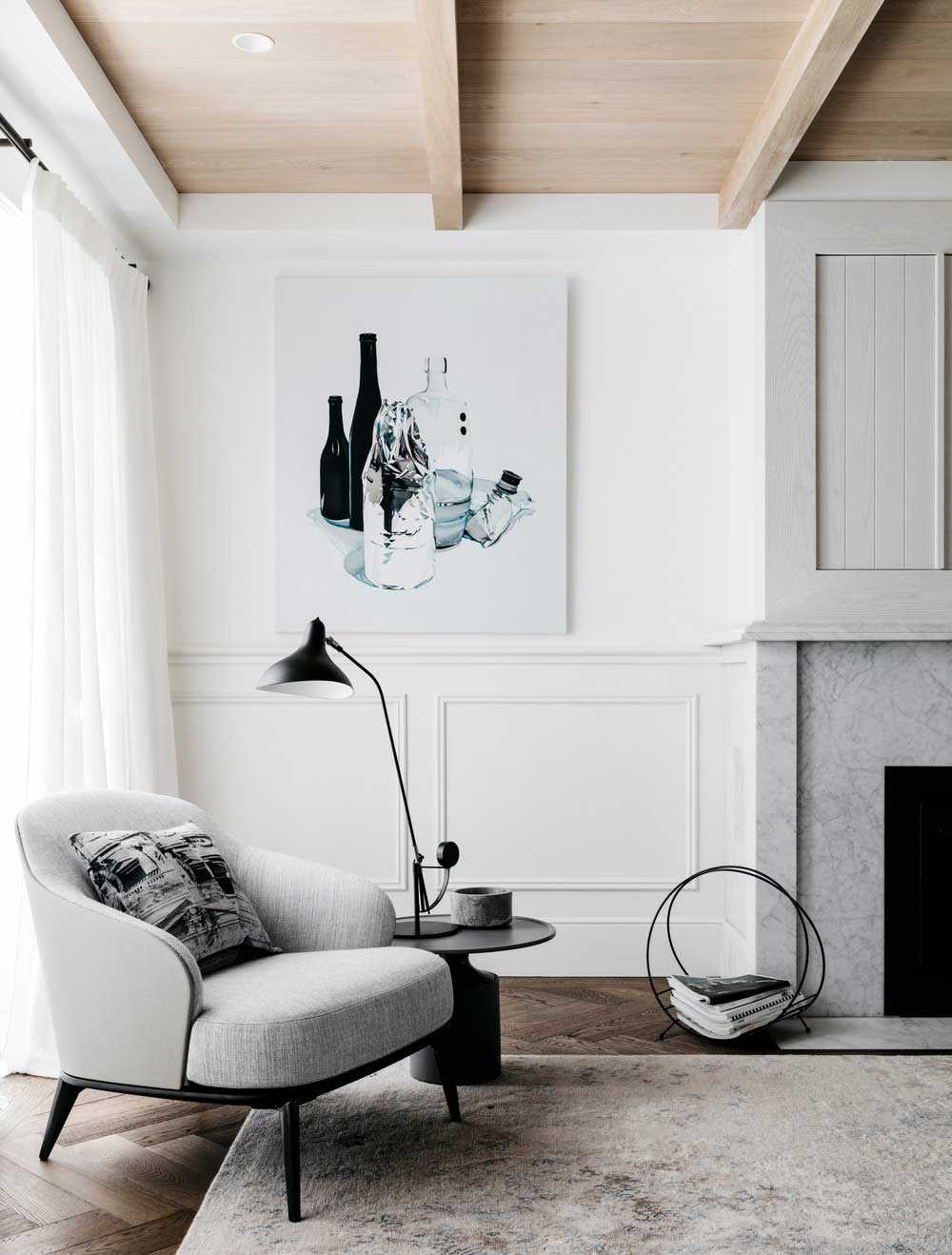 The interior dining area is also drenched in impeccable style, and the large mismatched dining table and chairs creates additional space to entertain, while the large island and slide-away door that opens up onto the garden, delivers ongoing appeal.
With its elegant furnishing and timeless allure, this home could be wrapped up in one word – delicious!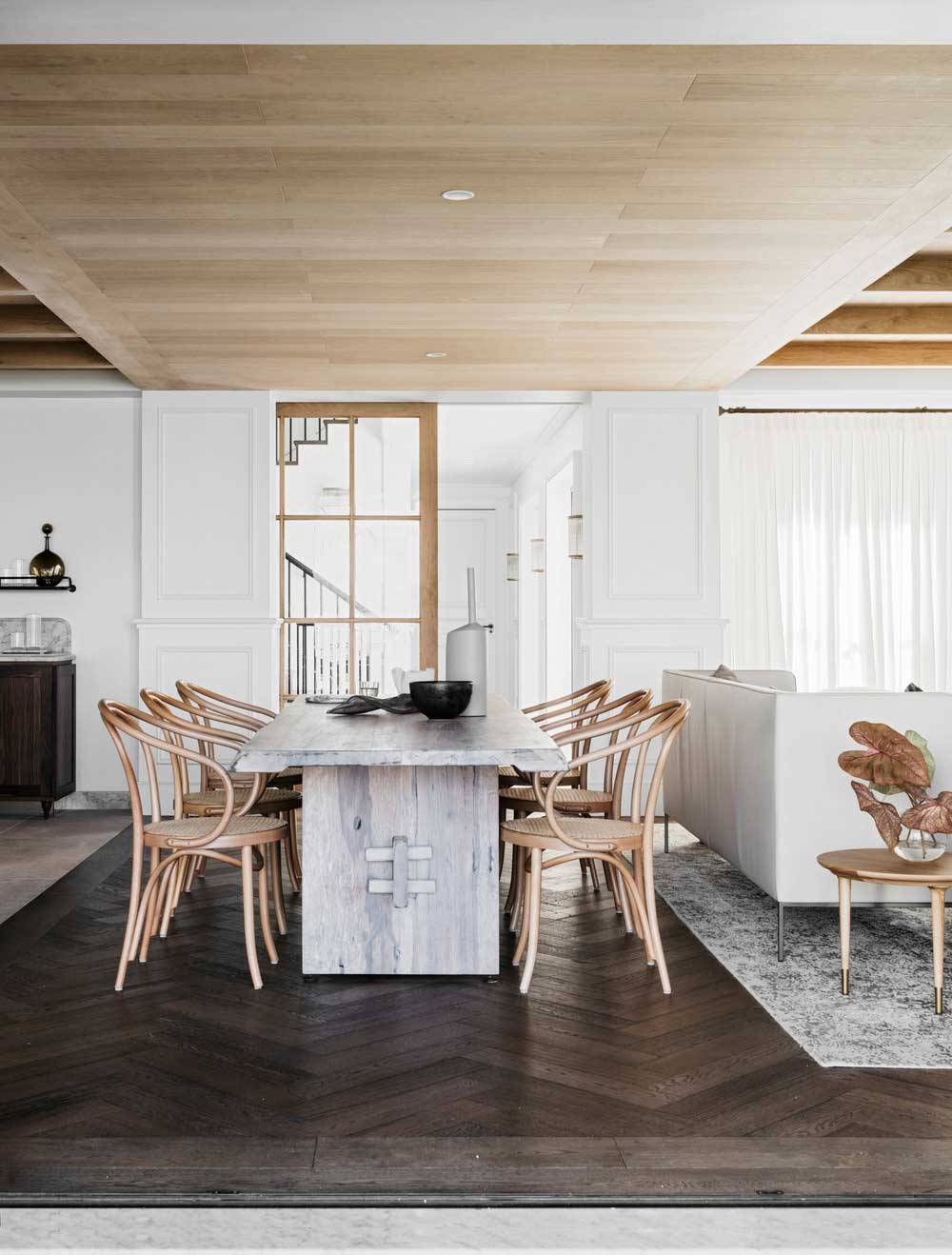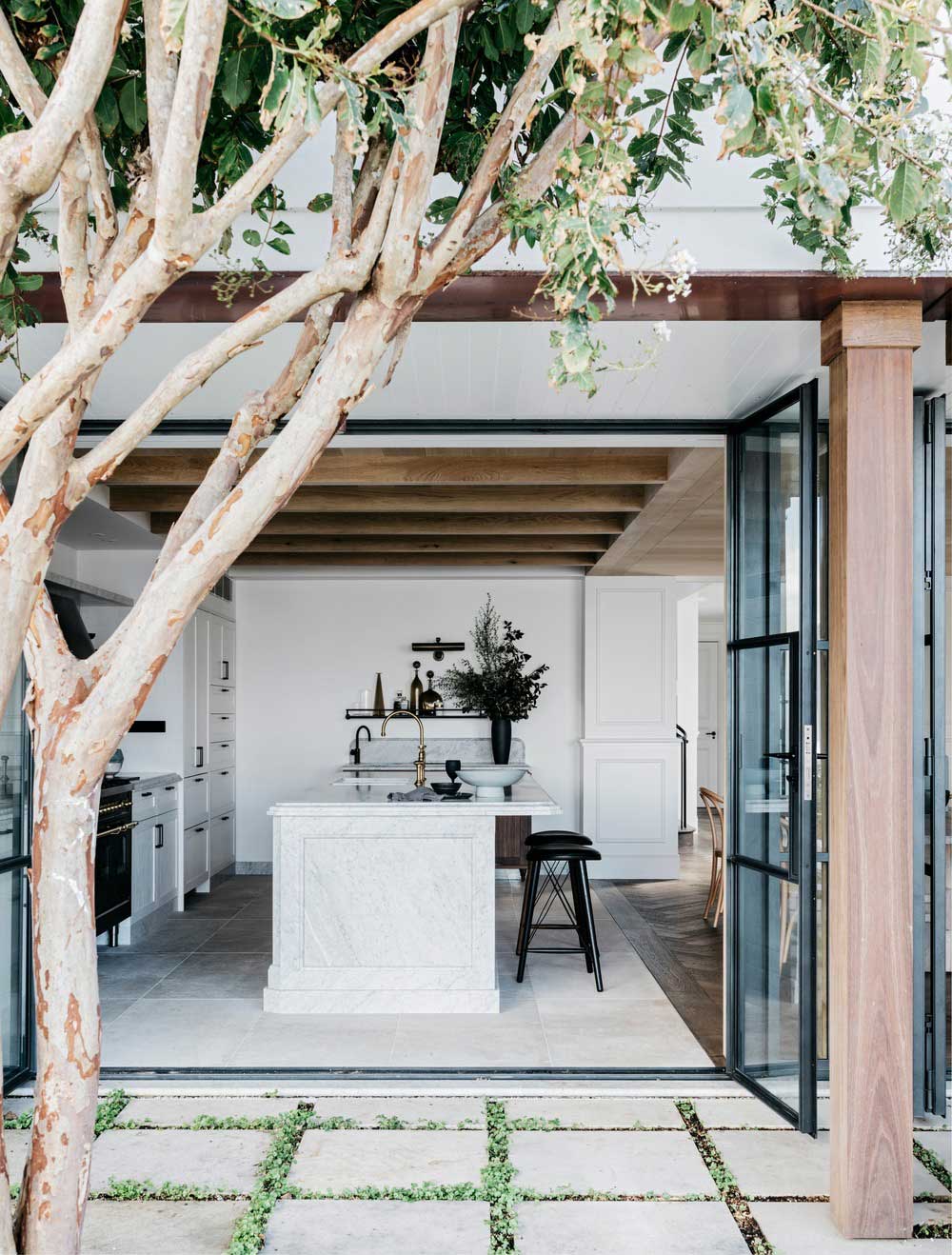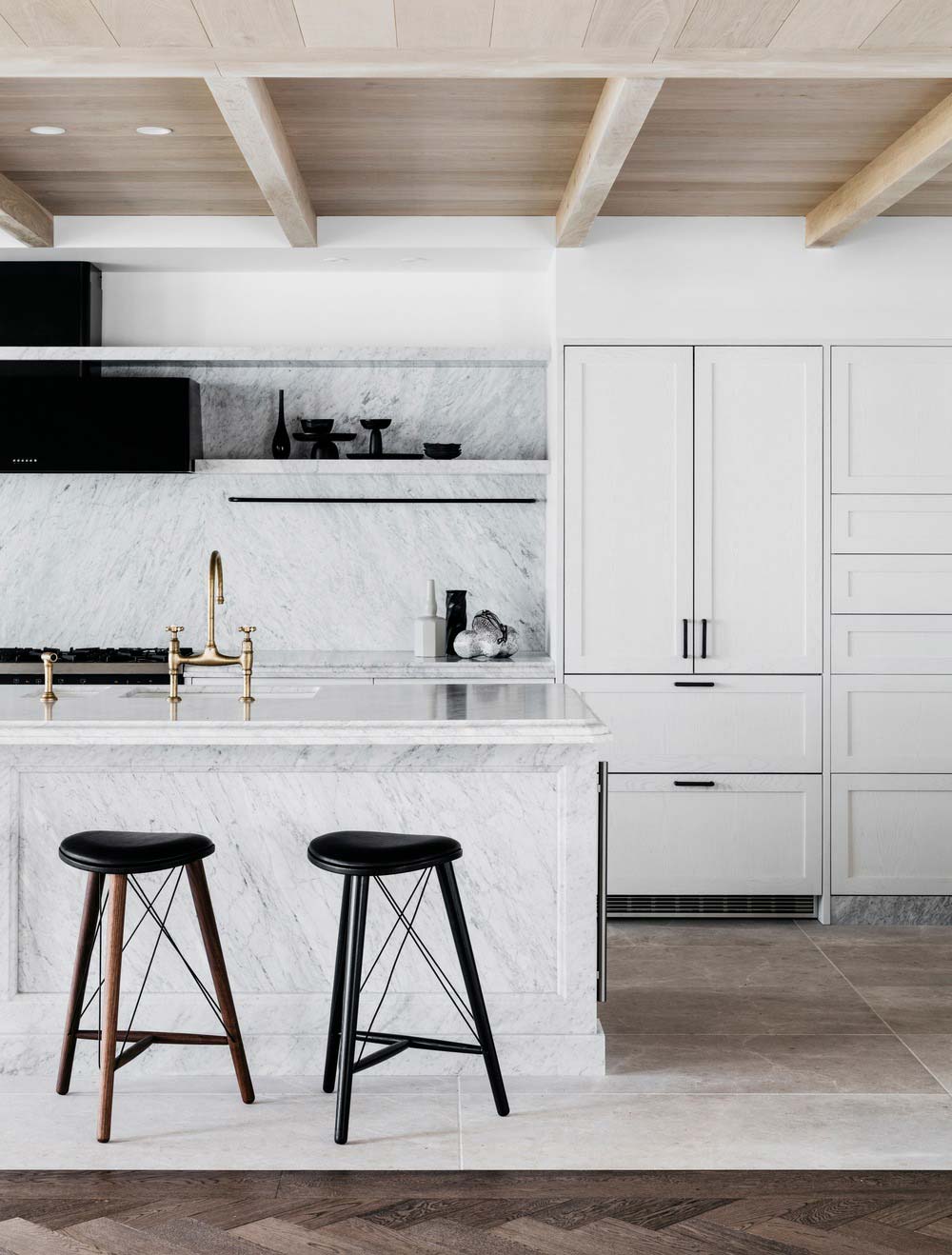 Architects: Alexander&Co
Photography: Felix Forest