Farm life has never looked so relaxing as it does on Fallkill Farm, where an 1830's farmhouse sits quietly after a full transformation took place.
Located in Hyde Park, NY, and sitting on a whopping 36 acres surrounded by all of nature's glory, this rustic retreat was the handiwork of Wolcott Builders, who put the pieces of this barn-house back together beautifully.
Although it was important to maintain the historic strong-points of this home, the modern appeal of an open-concept redesign, slide away doors, black cabinetry in the kitchen and followed-through into the countertops in the bathroom, along with the metal railings, pull this home into the 21st century without losing even a smidgen of charm.
Exposed timber runs throughout the house, and wood elements – such as the distressed plank wood flooring, along with the sink cabinet in the bathroom – maintain the rustic allure of this forested favorite.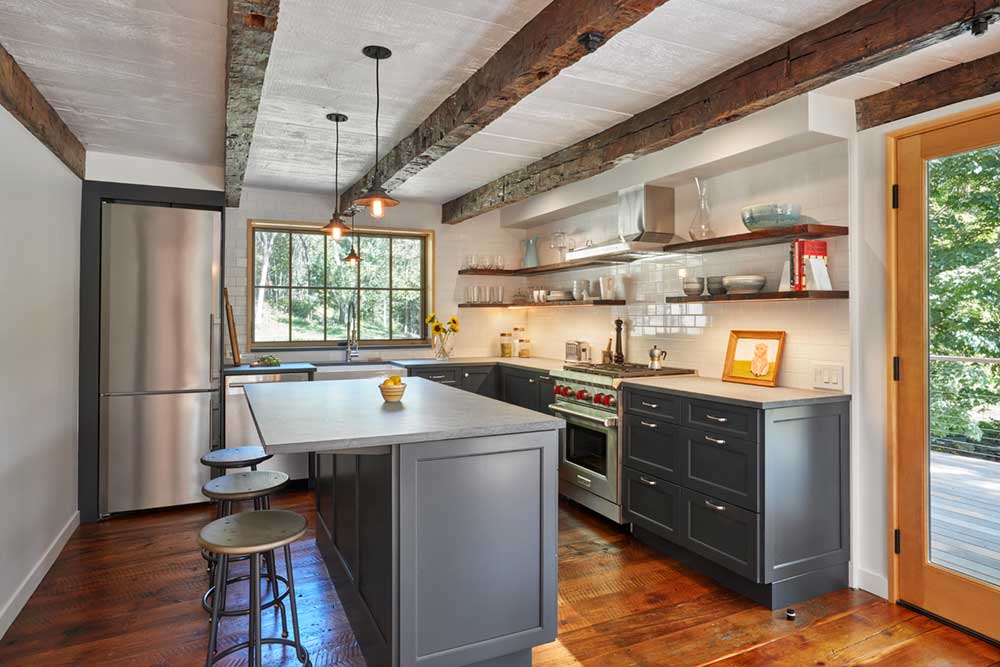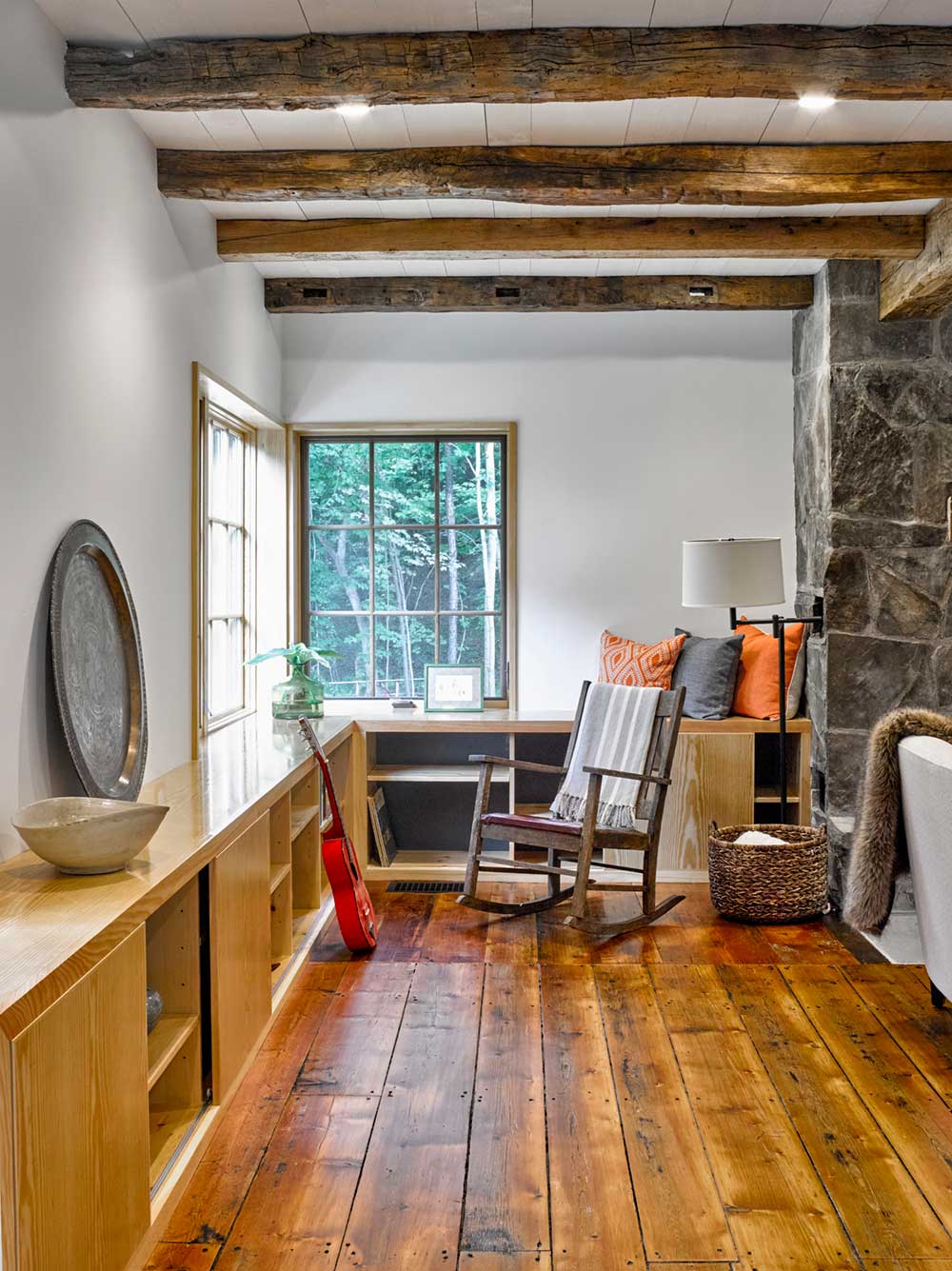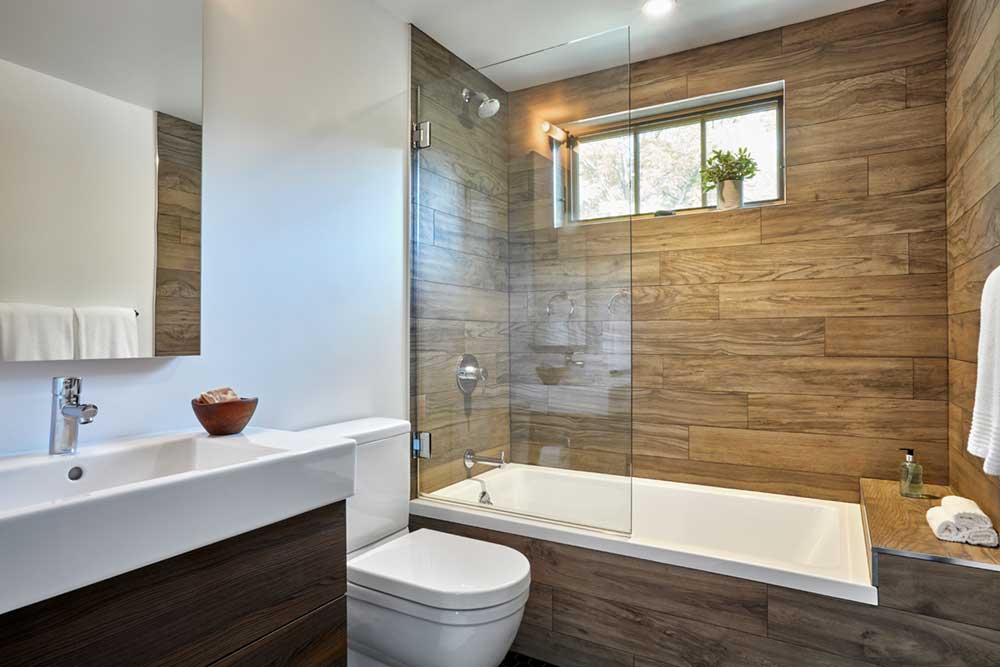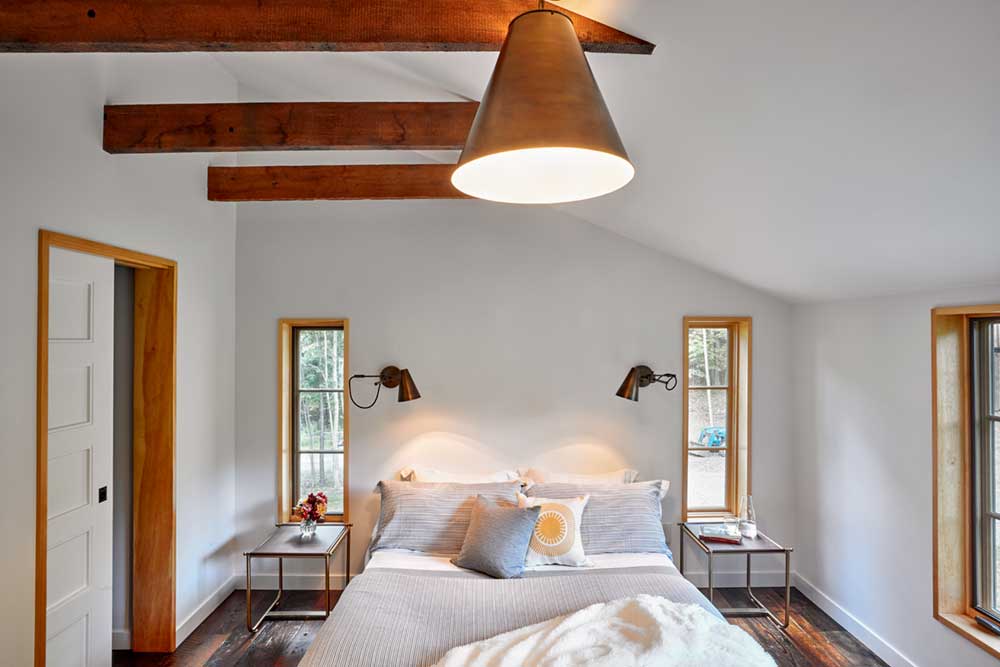 The massive stone hearth is a center-point of the space, creating a homey feel that oozes "just right!", and was an original feature in the home built by the owner and his children.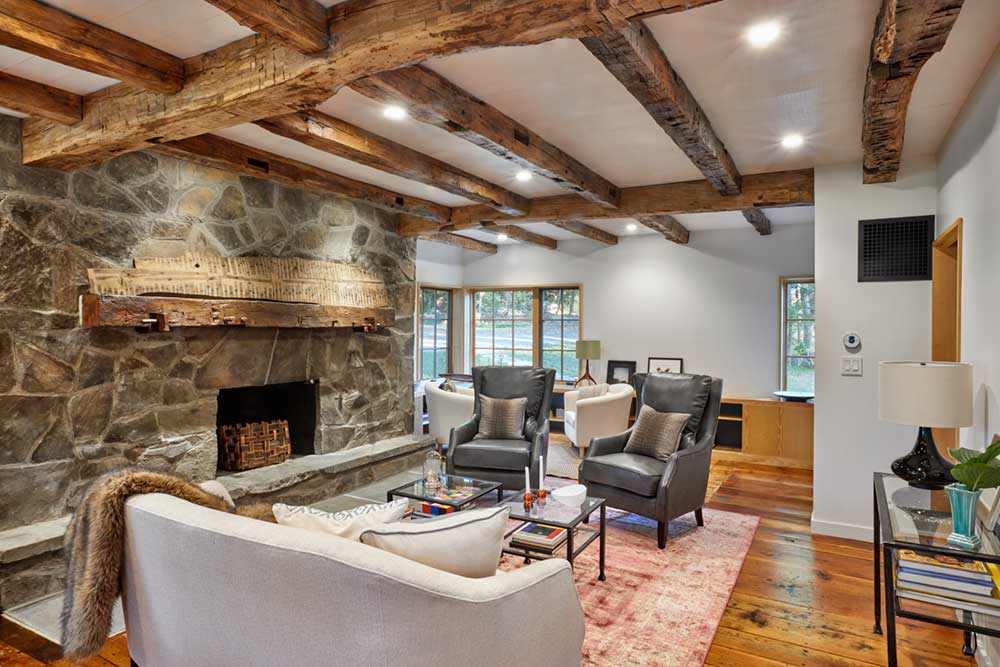 A place where you can put on your overalls as well as your high heels, Fallkill Farm is as comfortable as it is classy, and ready to entertain.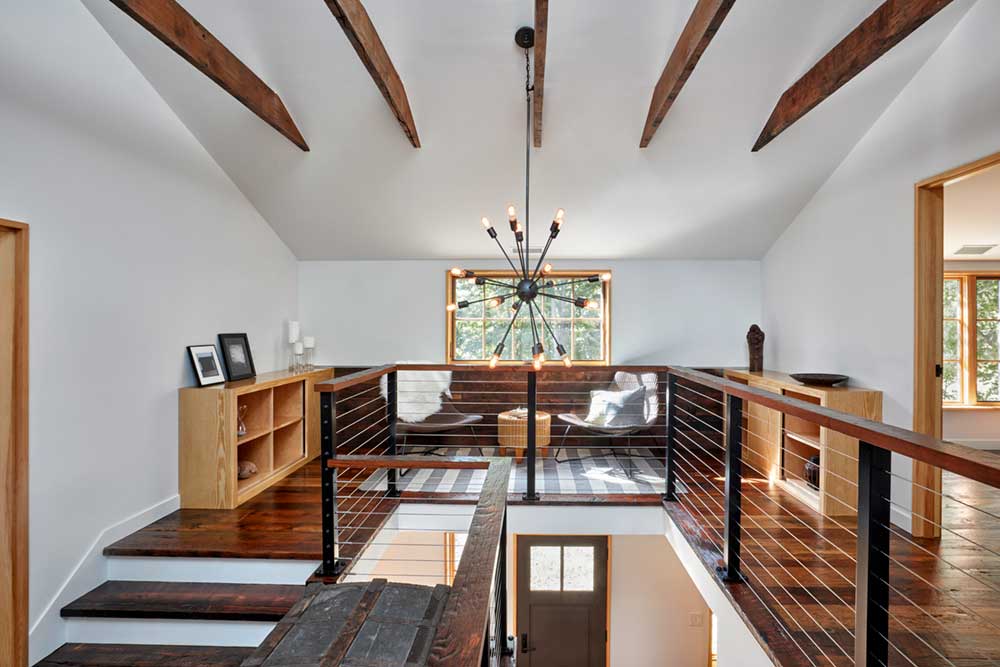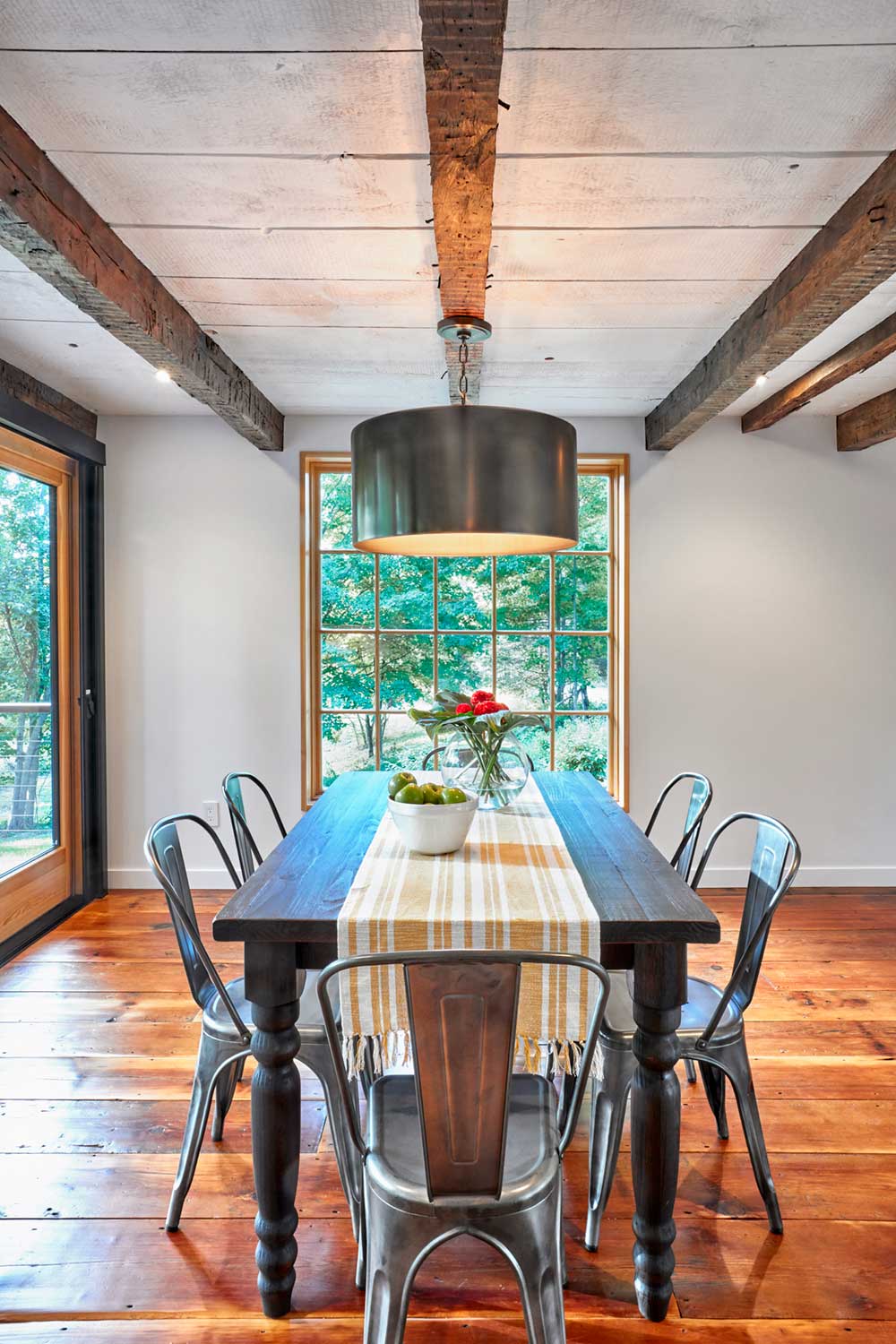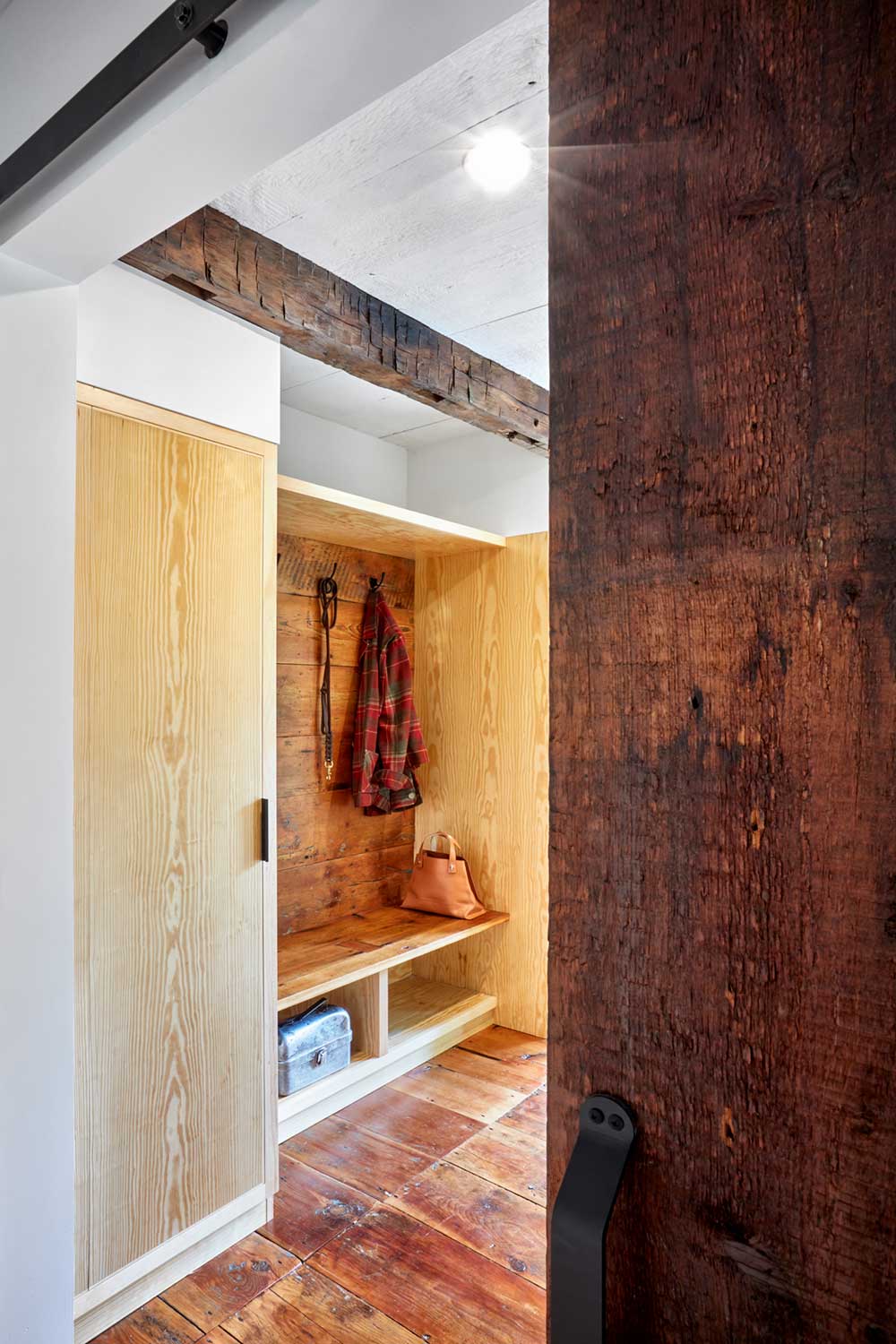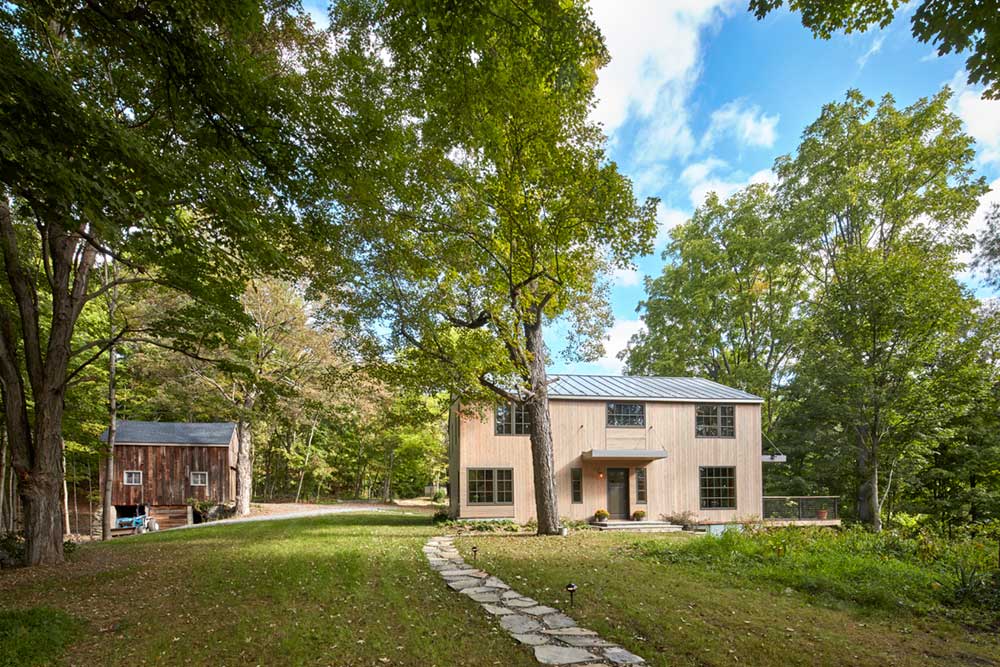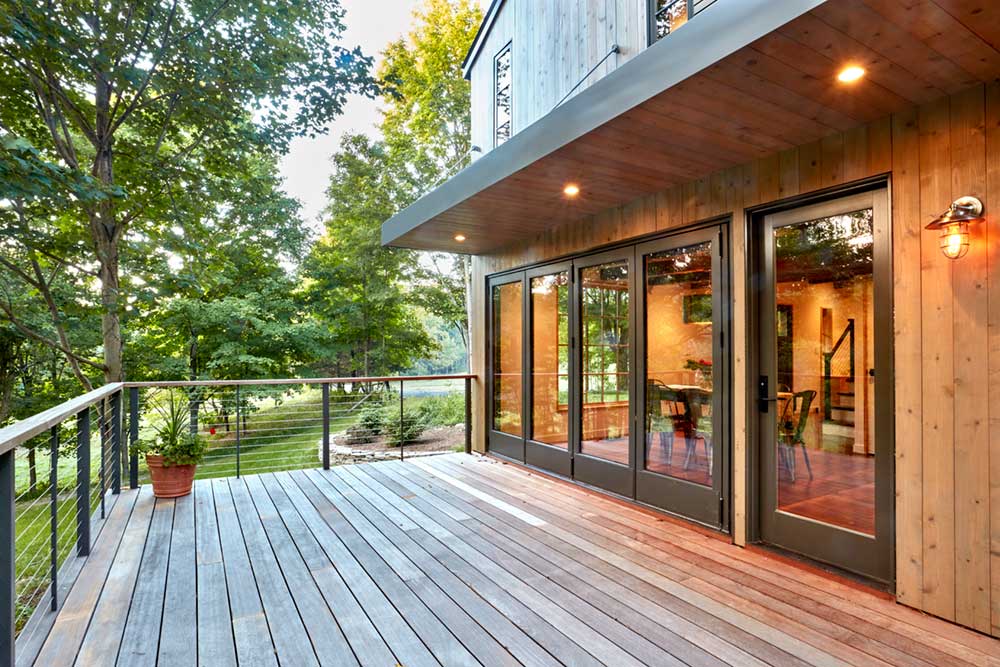 Architects: Foz Design
Photography: Garrett Rowland