The Beach Lab is – fittingly – a beachy bungalow that sits within the Encinitas district of Southern California, and is inspiring enough to make nearly anyone want to grab a surfboard, take up the word "dude", and learn to ride a wave.
This iconic beauty dates back to 1957, an era when Californian ranch-style homes were all the rage and simple times were commonplace. Which is the essence of the overall remodel, bringing timeless back to an aged home, while implementing environmentally conscious endeavors into a fresh space.
Beautified from top to bottom, the freshly painted white vaulted ceilings now don a variety of surfboards, and filters in natural light through the overhead skylights.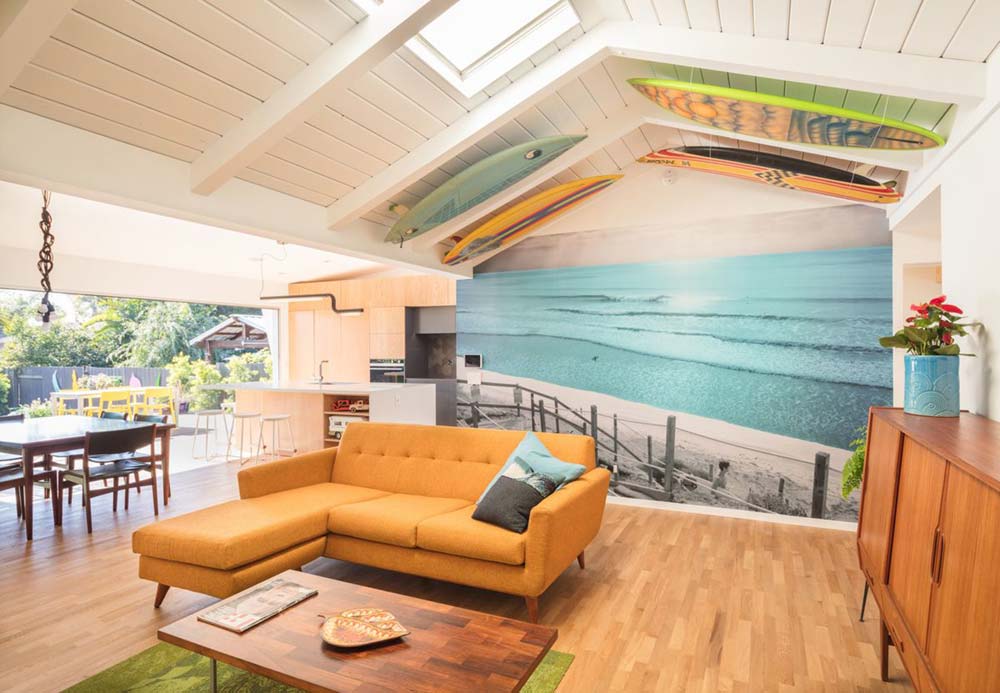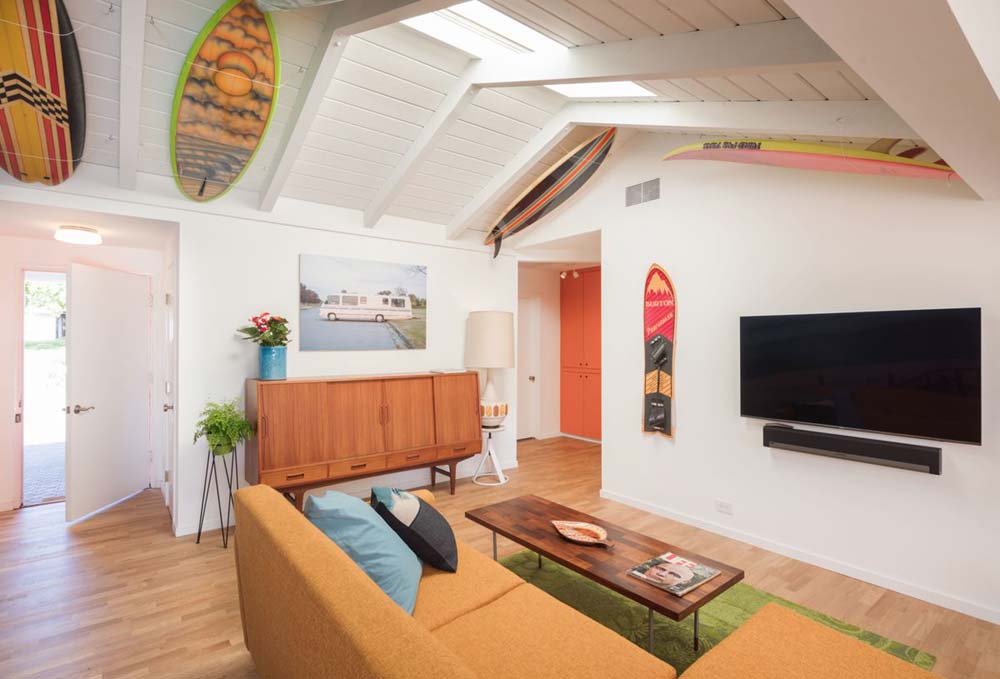 This peaked roof looks down upon the living room's tranquil beach mural, surrounded by mid-century furniture, and is nestled against the kitchen's wide open space with a retractable wall leading out onto the patio; all bathed in white cabinetry and accented by Douglas Fir cabinets as well.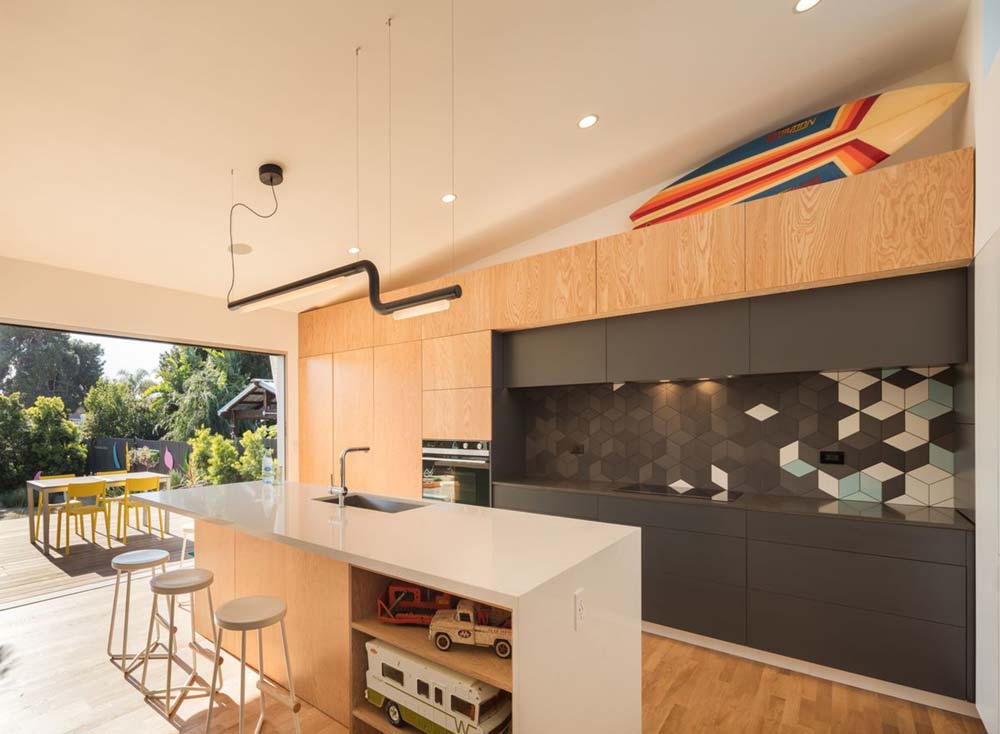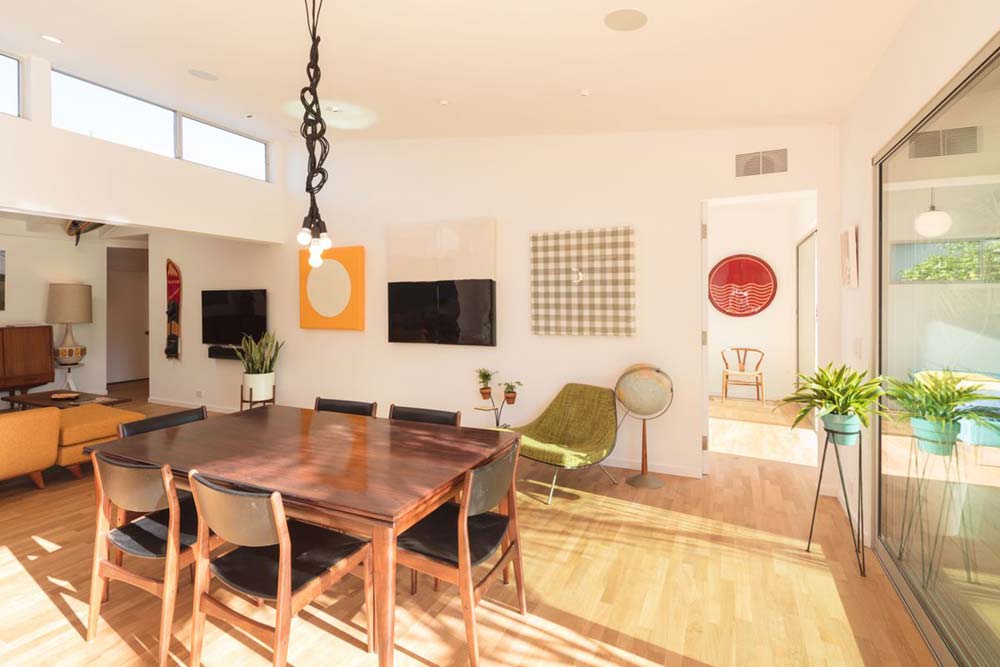 Windows galore were also added to the home, allowing the inside to look at the endlessly sunny outside from nearly any room in the home …except the bathroom, which has been whitewashed with floor to ceiling white tile and natural wood cabinetry.
Amidst the indoor remodel, the massive patio, outdoor sitting space and fire pit, all coming together to make The Beach Lab a rad paradise the owners are proud to "hang ten" in …as the cool kids say these days.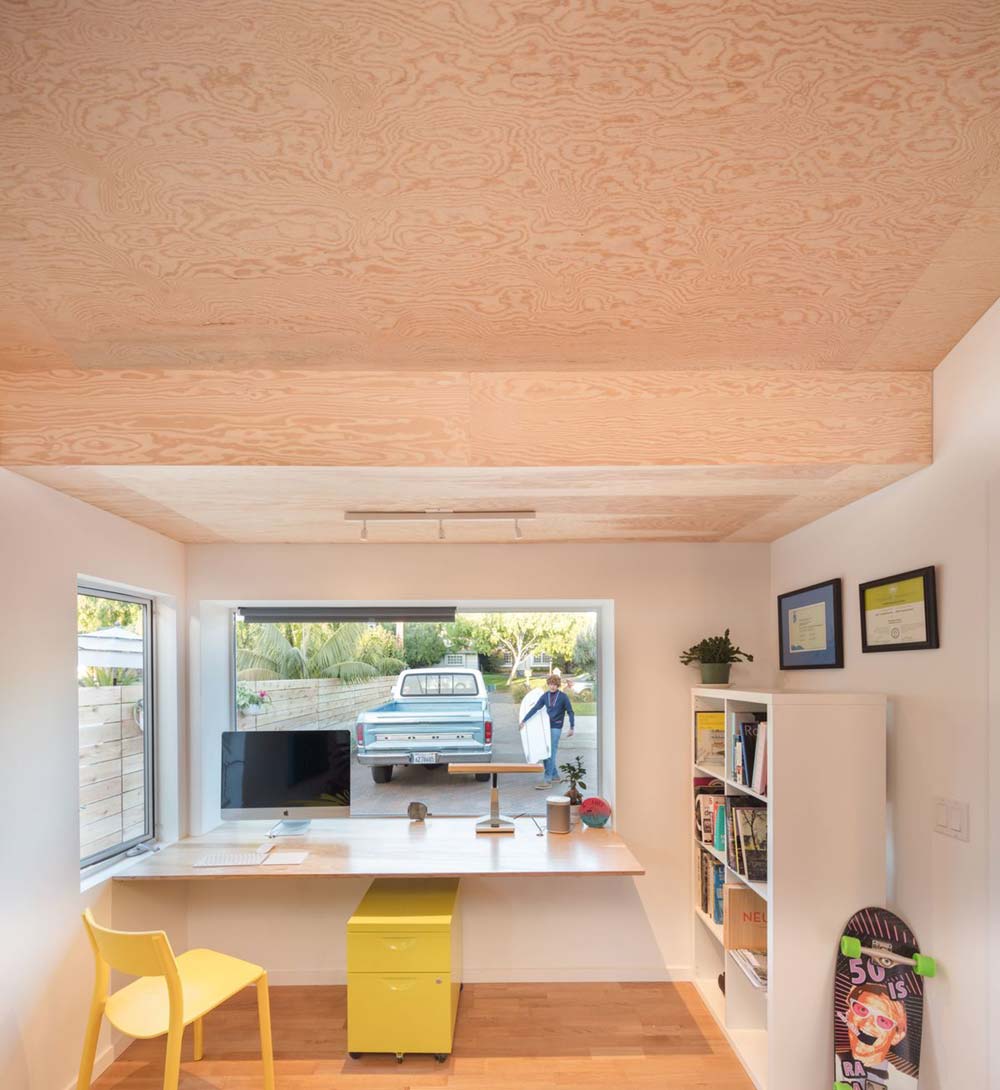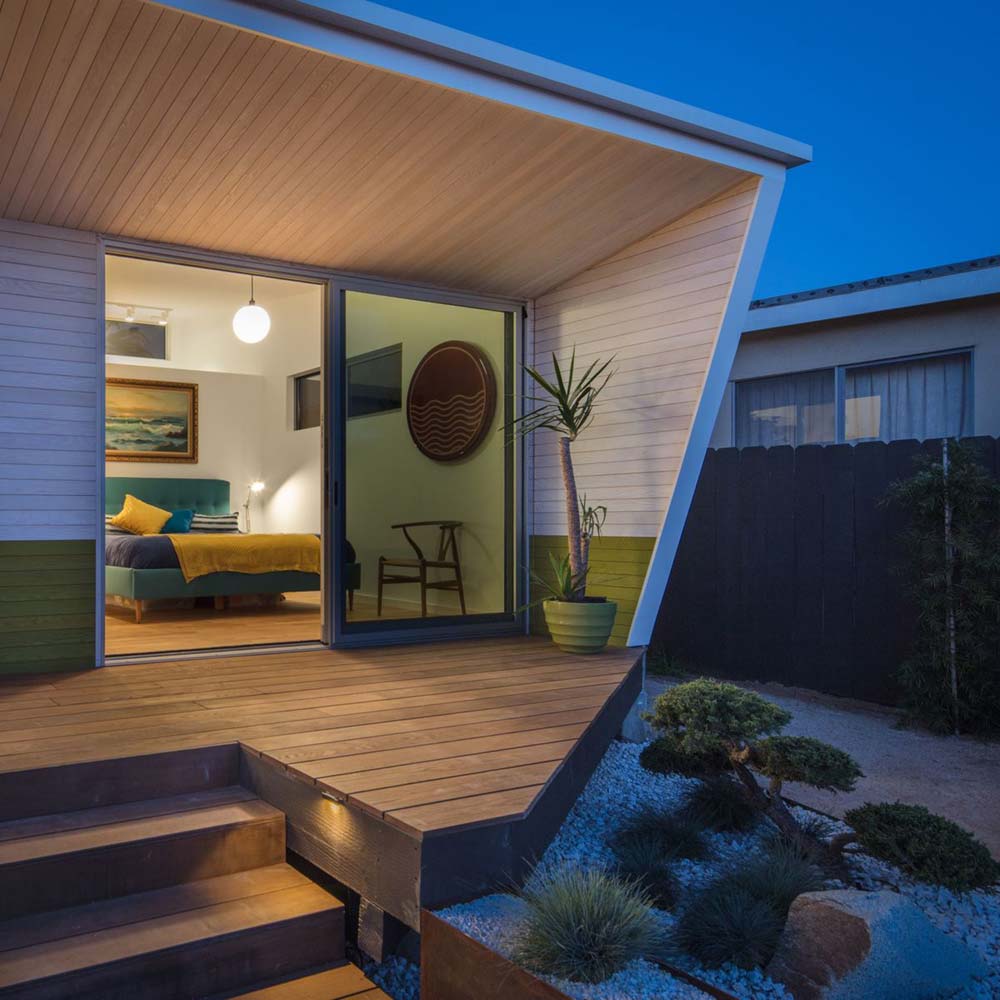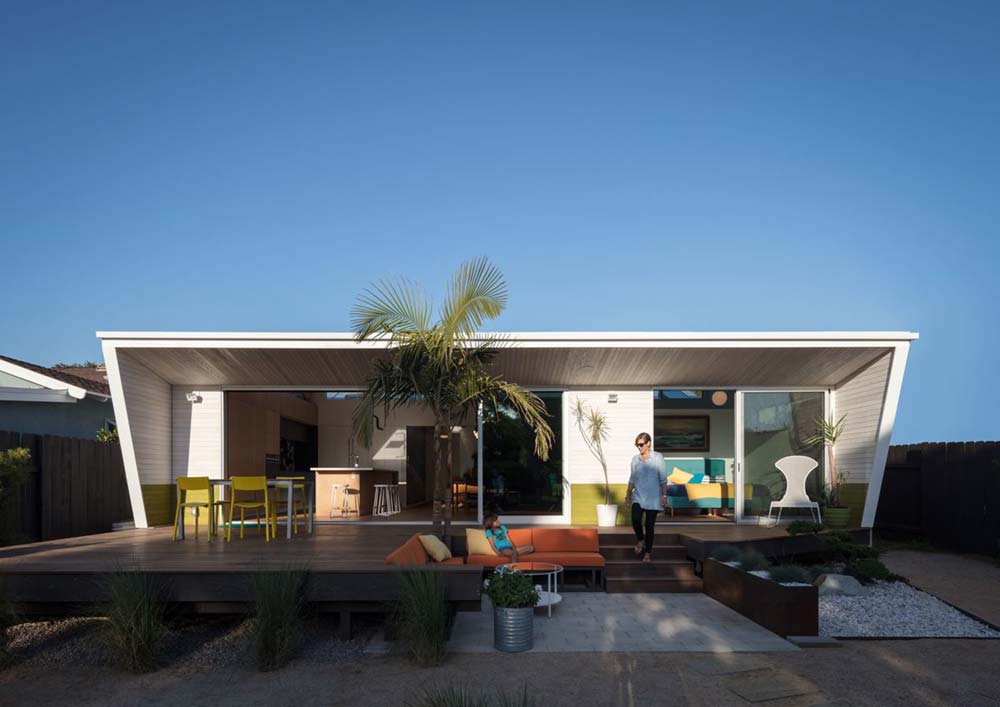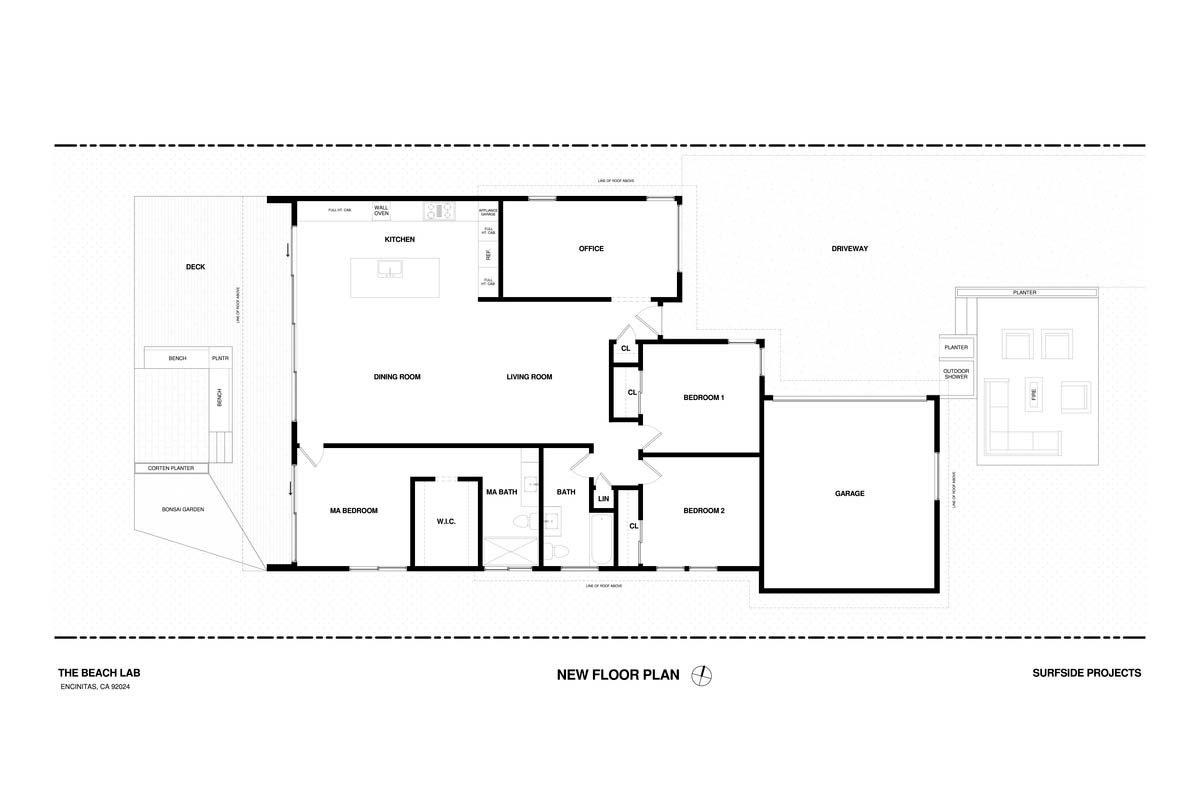 Architects: Steve Hoiles
Photography: Darren Bradley