This beautiful, modern cabin has not one, not two, but sixteen points of entry within it's 1350 square feet of spaciousness.
This cabin retreat provides a true lair of luxury, and is located just outside of up-state New York; delivering an elongated haven for dining, cooking and mingling, and 2 sequestered rooms for sleeping.
With no honorary front door, this home is formally informal, and is wrapped in a deck space that offers access from all sides with a variety of sitting and outdoor dining options.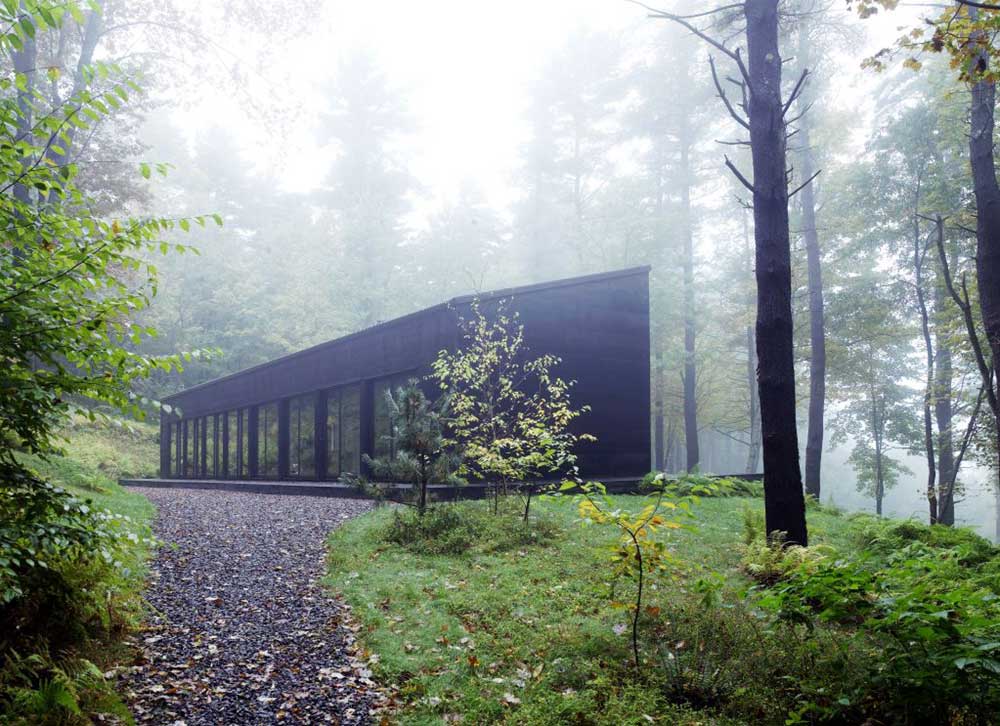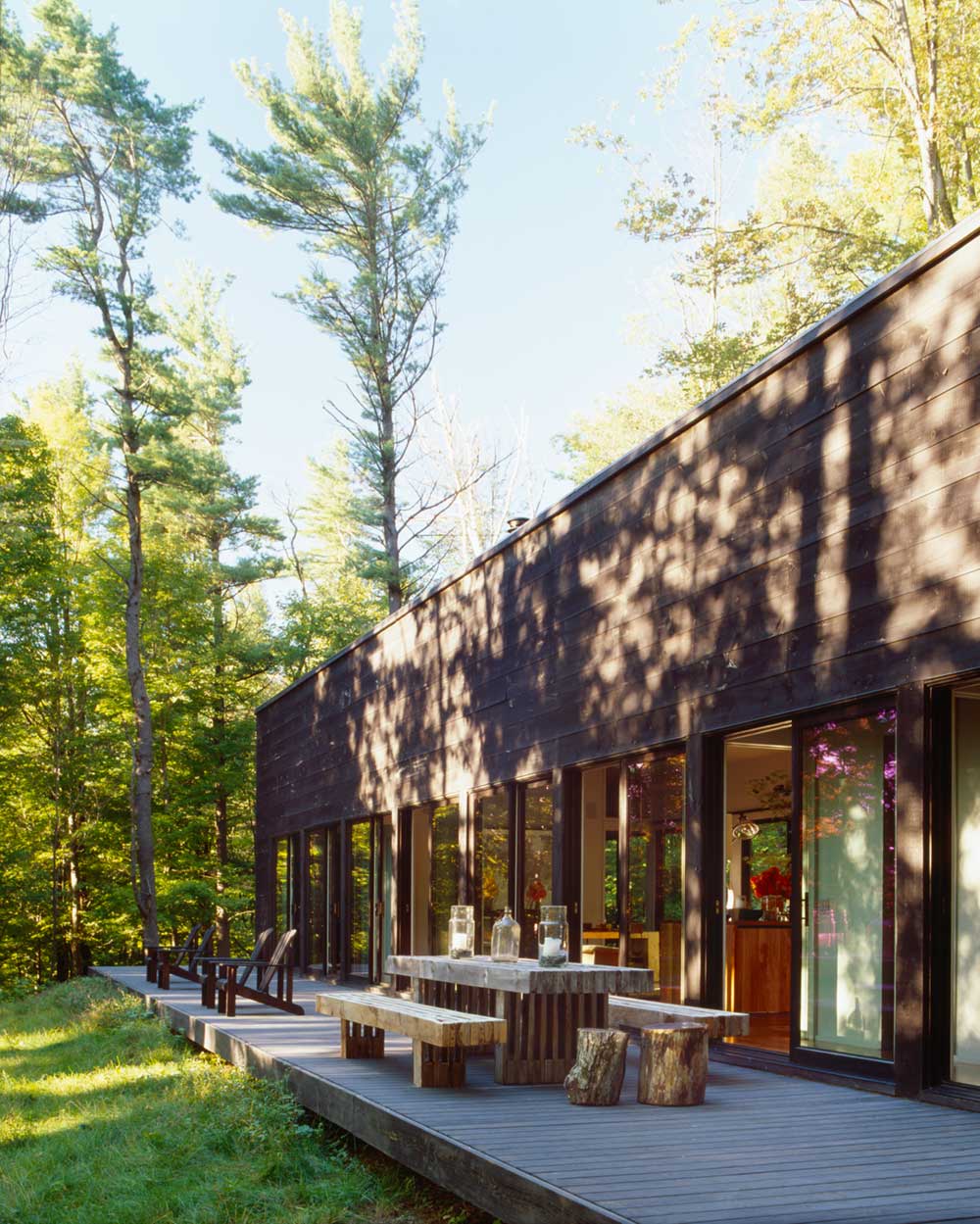 Inside, the furniture is fabulously functional, while also being exquisitely fashionable. From the thick slab wood dining table, to the copper metal sofa table, to the teak bar surrounded by yellow metal high top chairs – every corner is filled with personality and custom flair.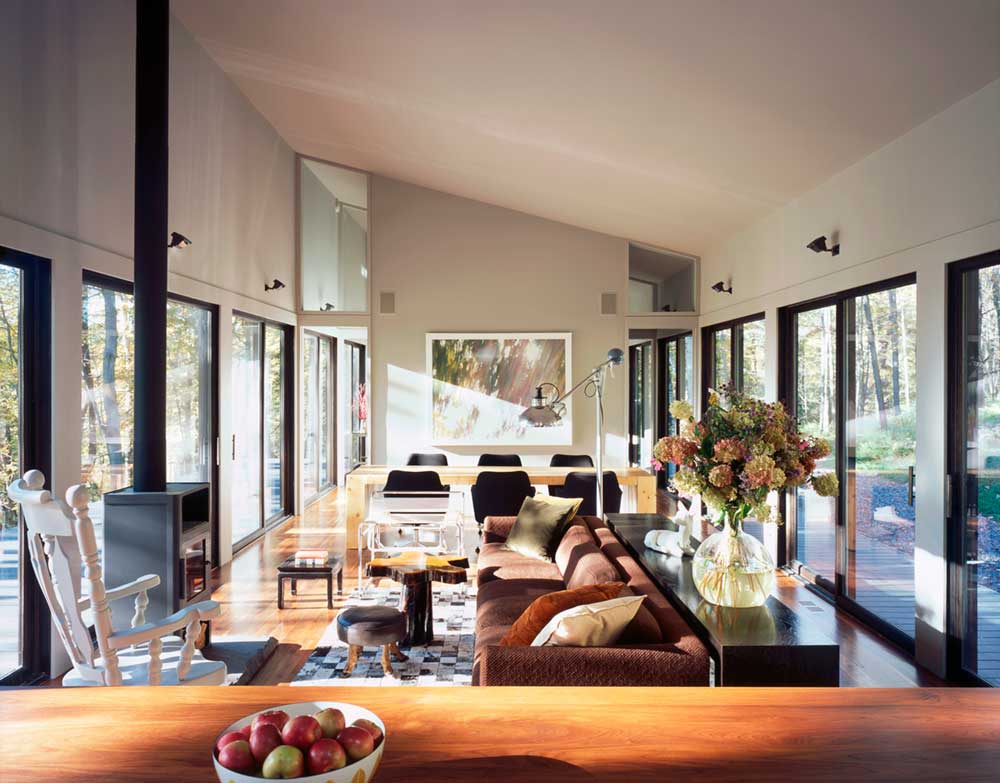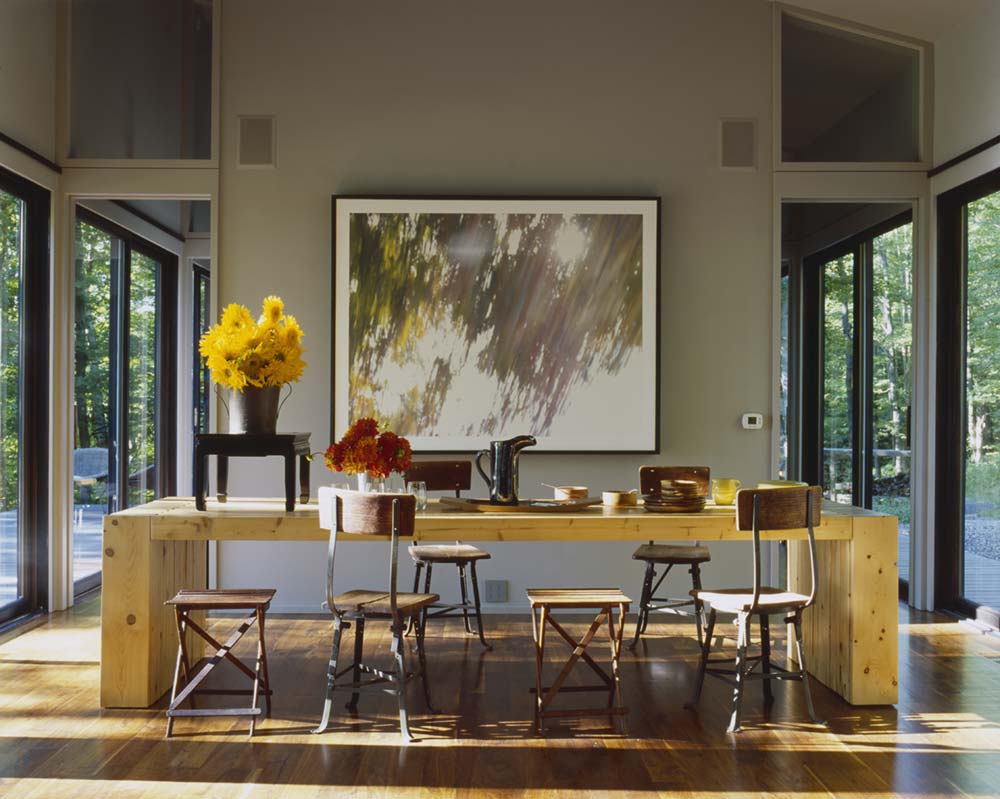 And because the walls are really just frames for the many glass doors to this home, there is no real need for wall art – allowing the interior to melt into the exterior natural elements, providing a view that goes on for miles in a home that feels equally as roomy.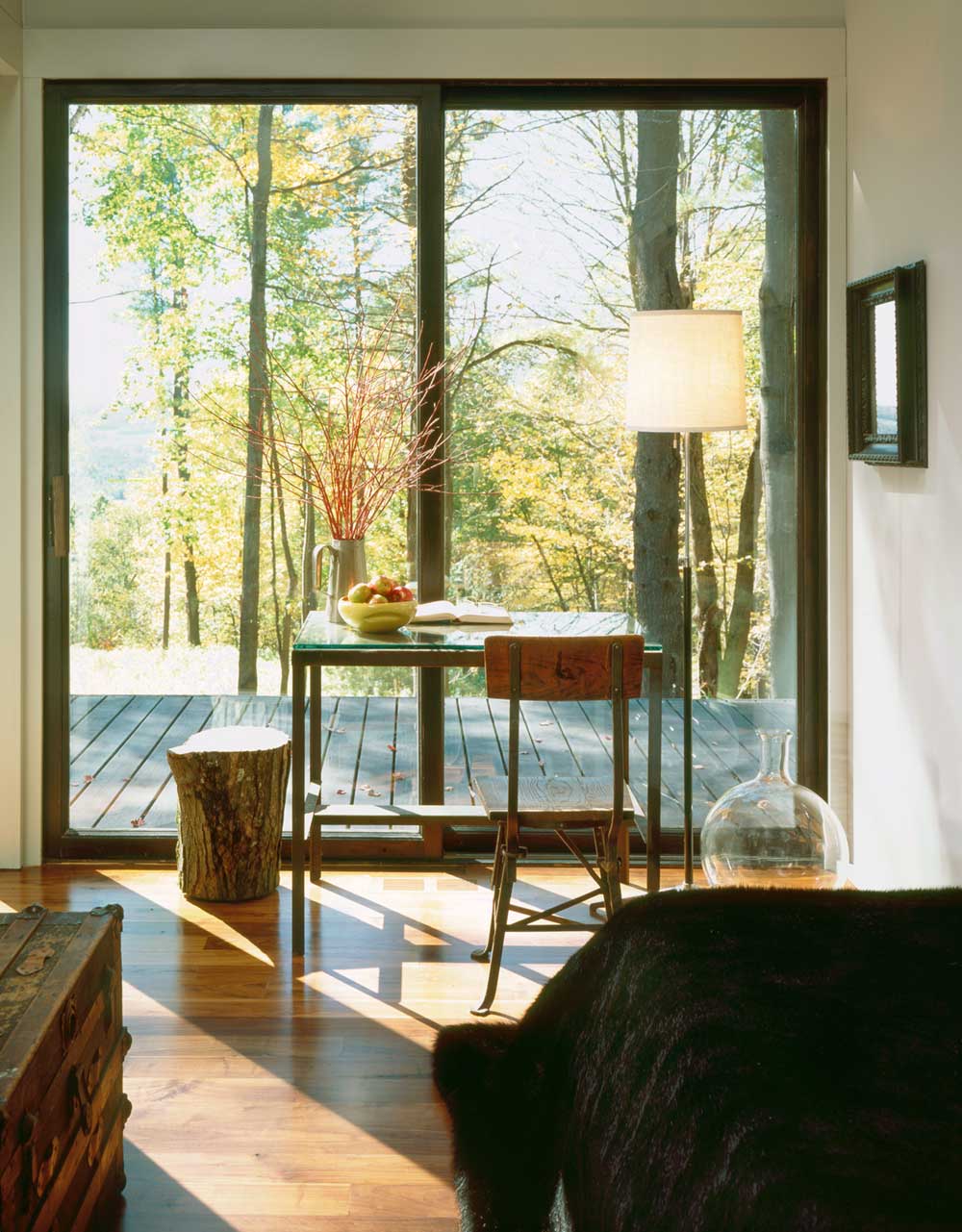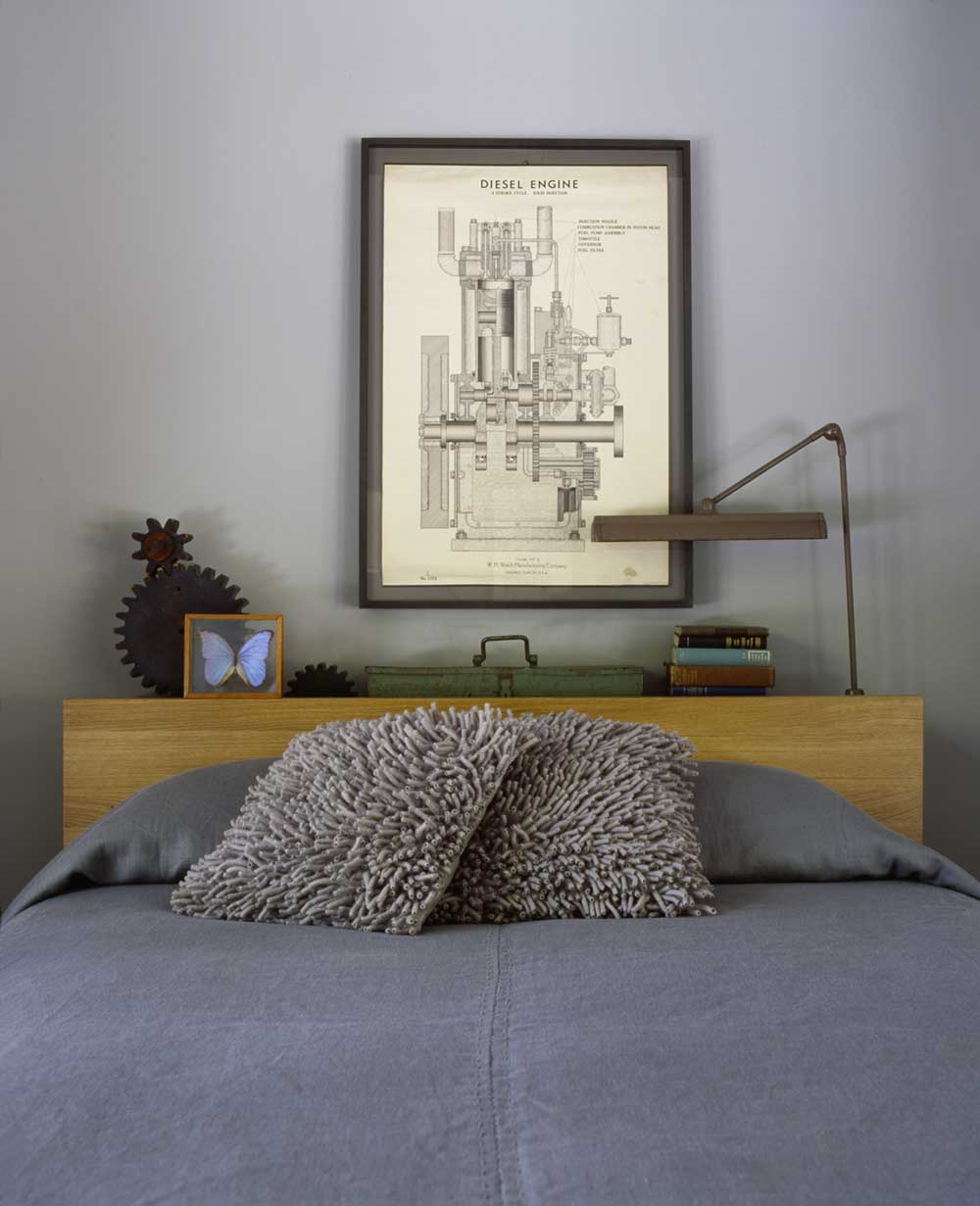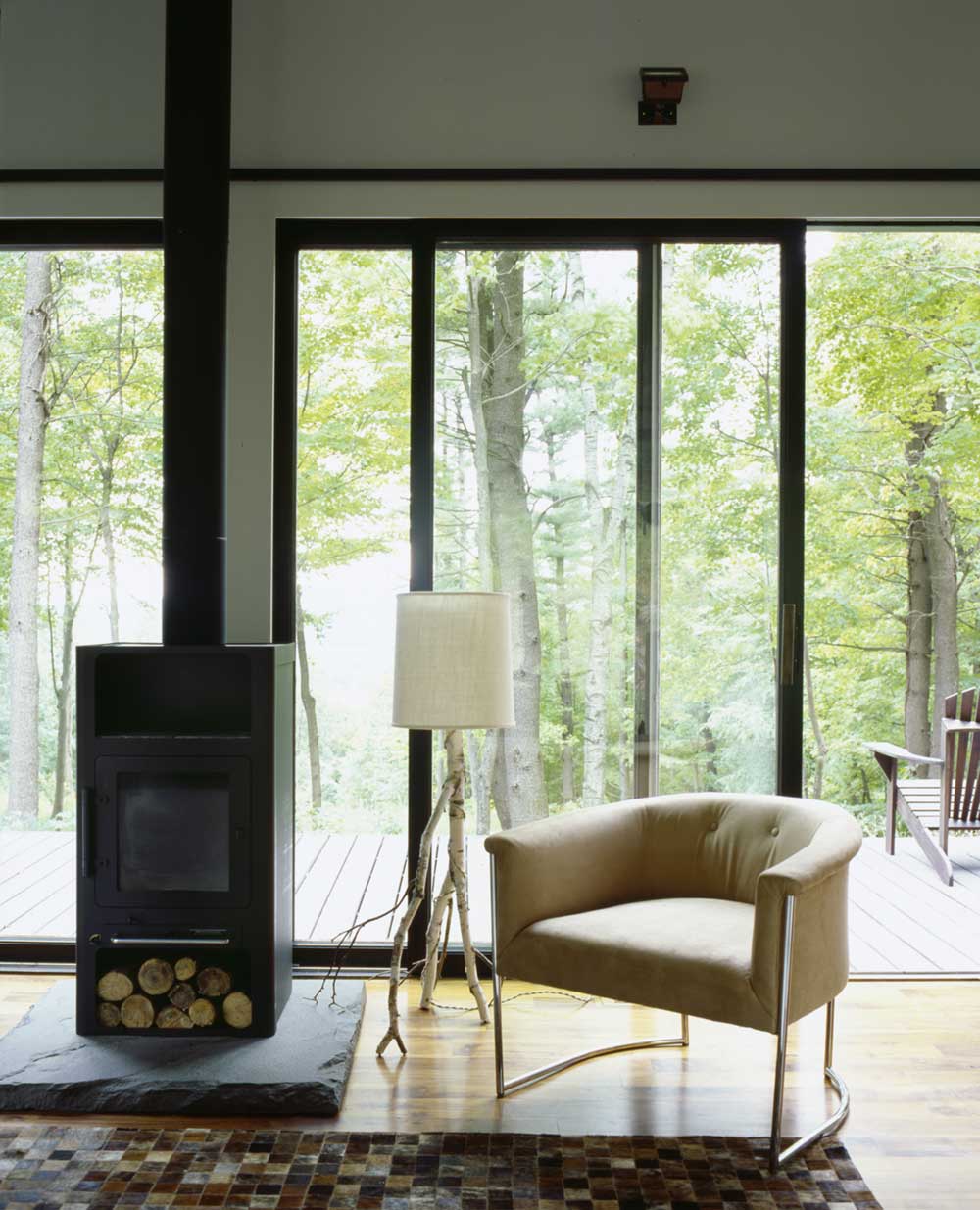 Architects: INC Architecture & Design
Photography courtesy of INC Architecture & Design