Amur is where rustic and ridiculously chic collide. This fantastic tiny apartment remodel was created for the journey-loving young couple who dwells here, and that wished to surround themselves with beautiful, Scandinavian-inspired interiors with a side of the ever-popular shabby modern appeal.
With a previously small living room, dark kitchen and toilet-only bathroom, this space has been vastly improved with a glass partition between the living areas, opening and brightening up the home in a really creative cozy way.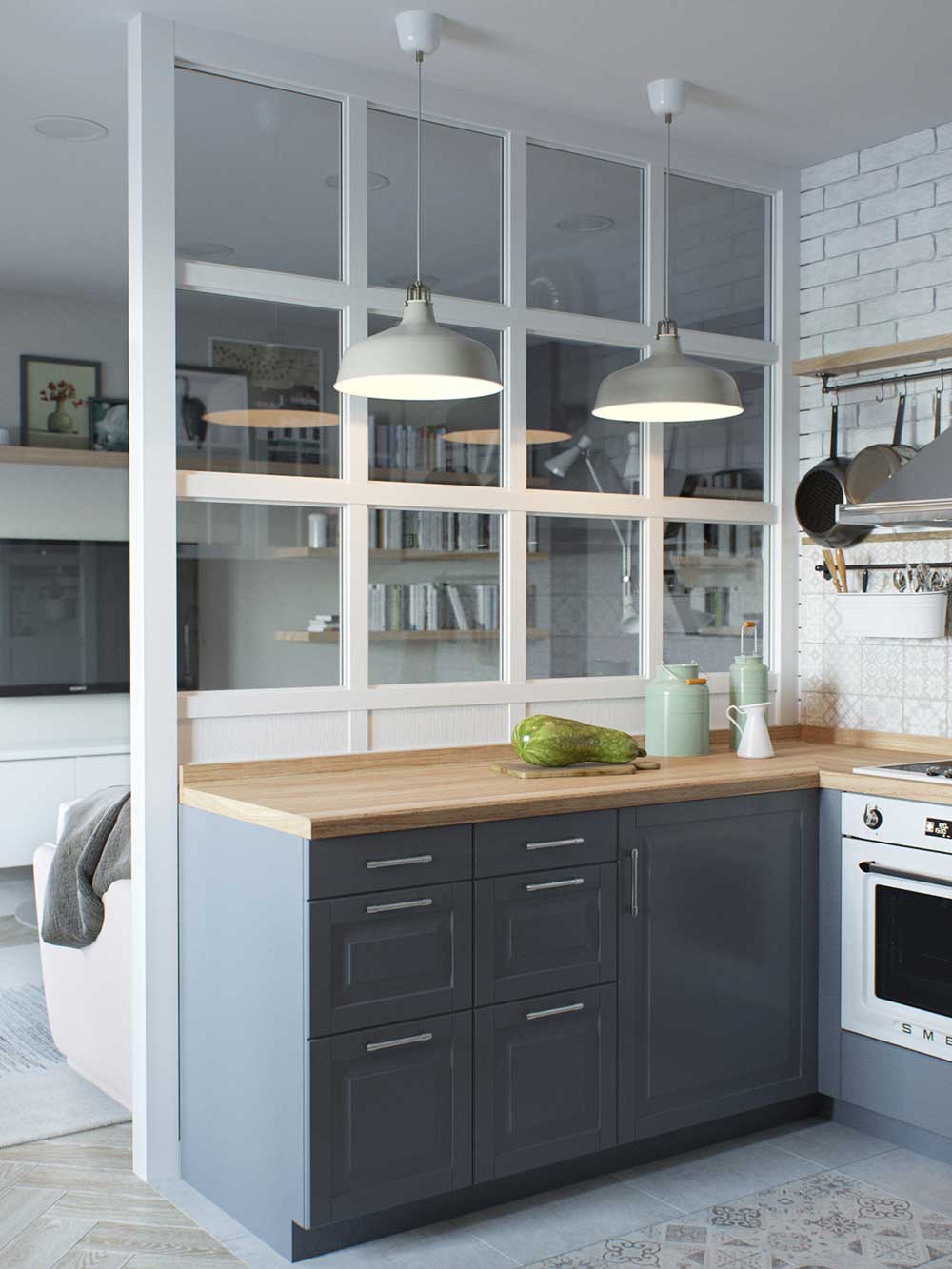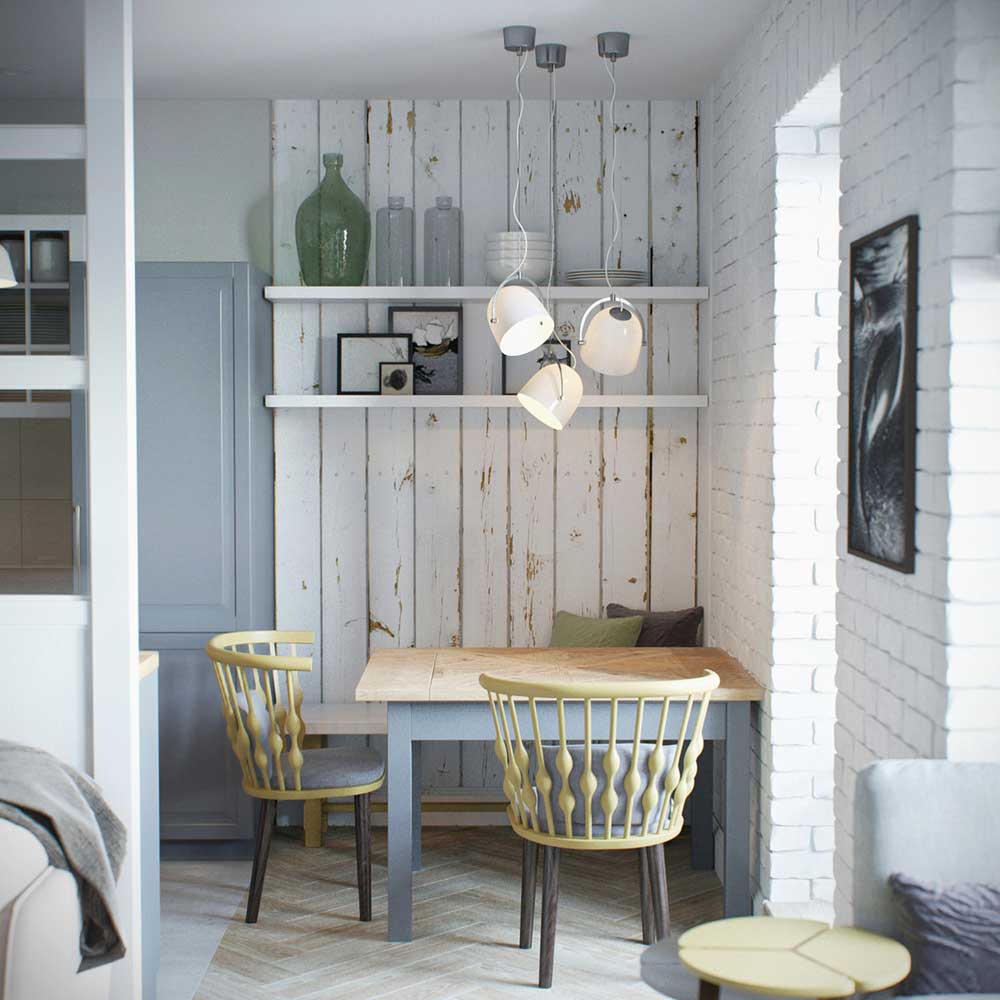 The bathrooms took on a functional remodel with a variety of lively patterned tiles added to both, while distressed whitewashed oak adds that shabby appeal to the office nook tucked to one side in the living room, and is seen in the bedroom cabinets as well.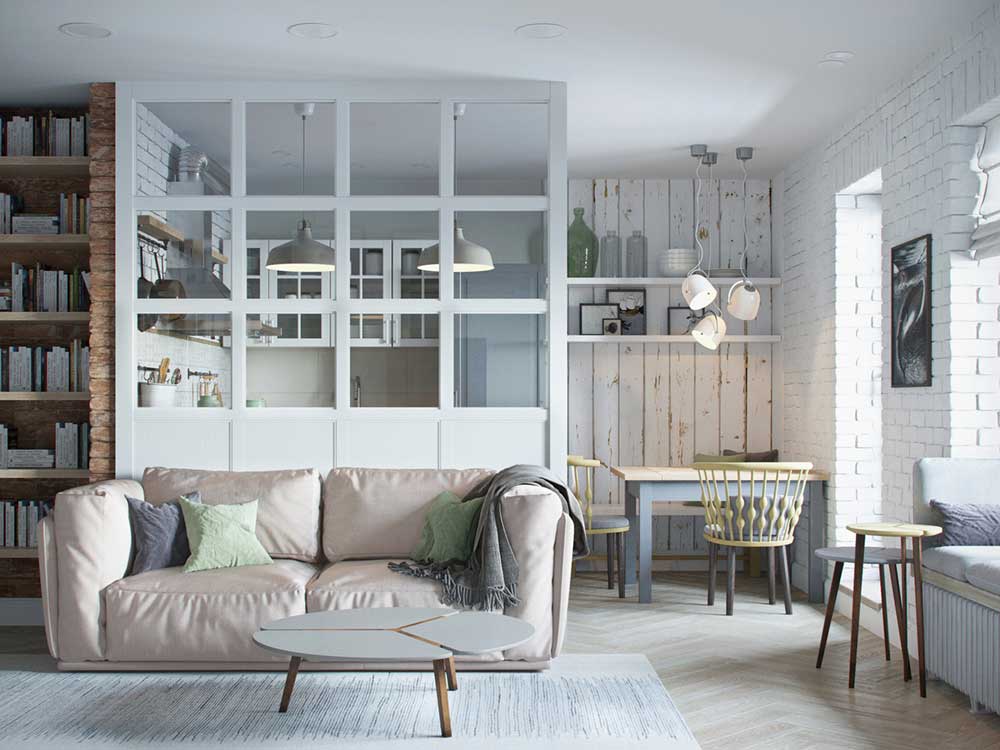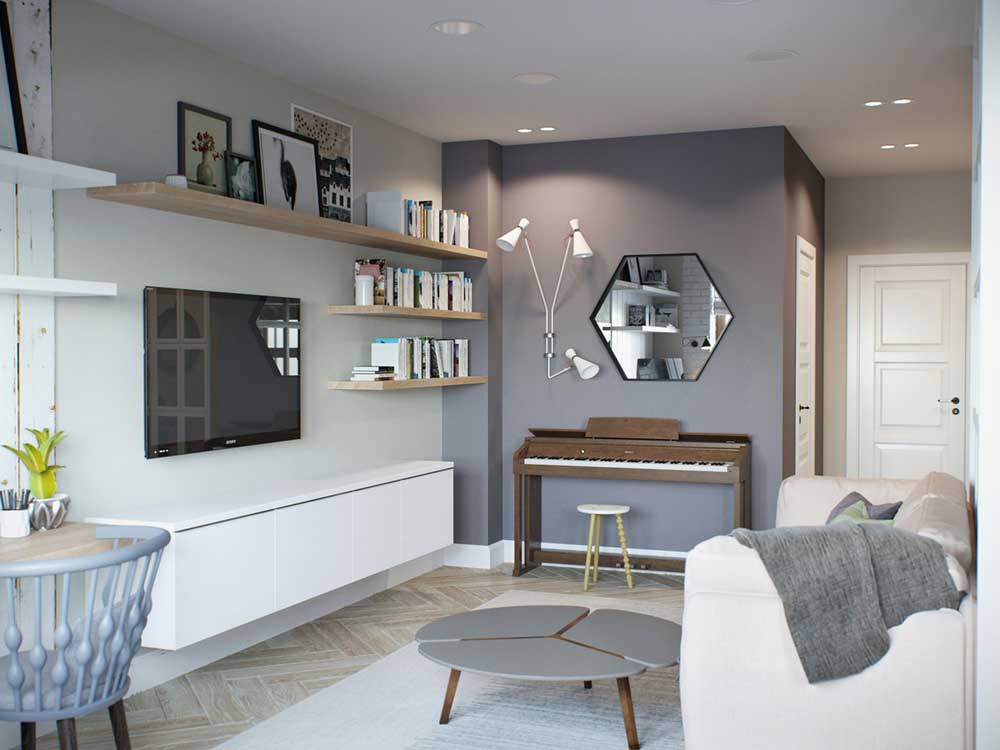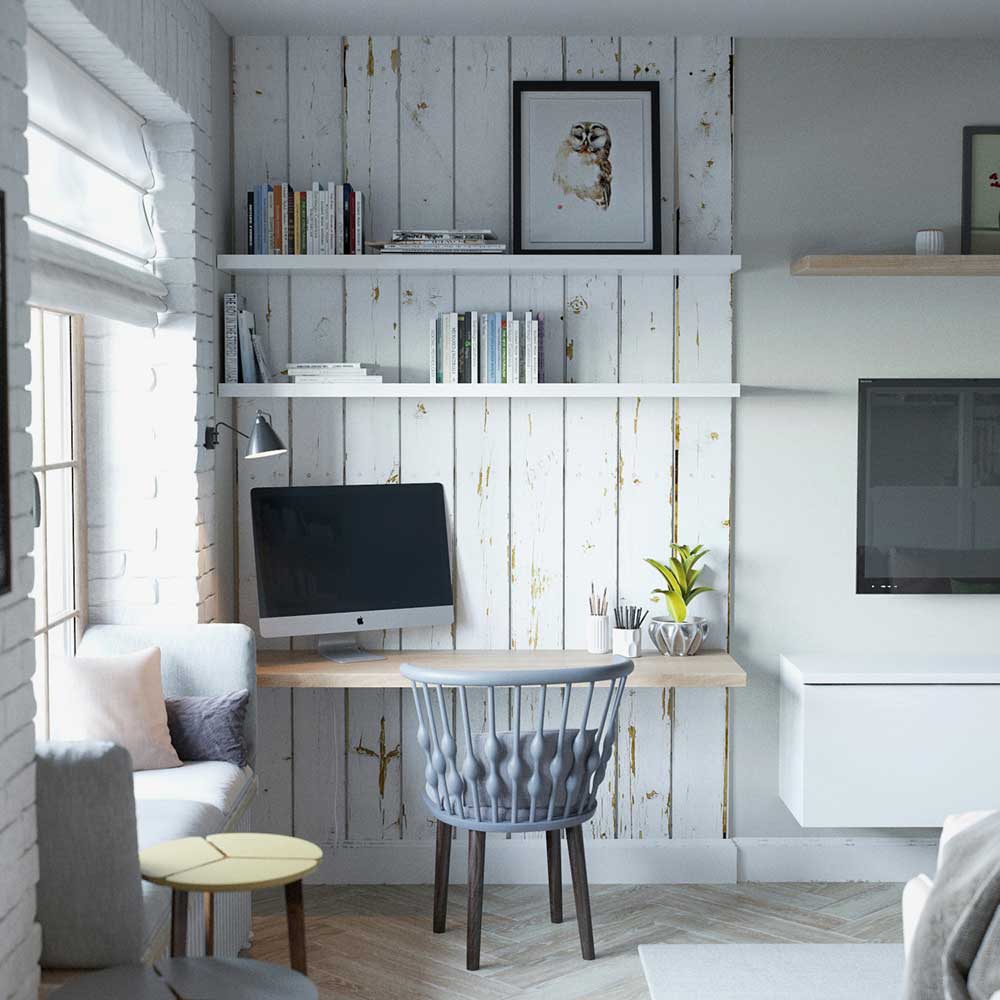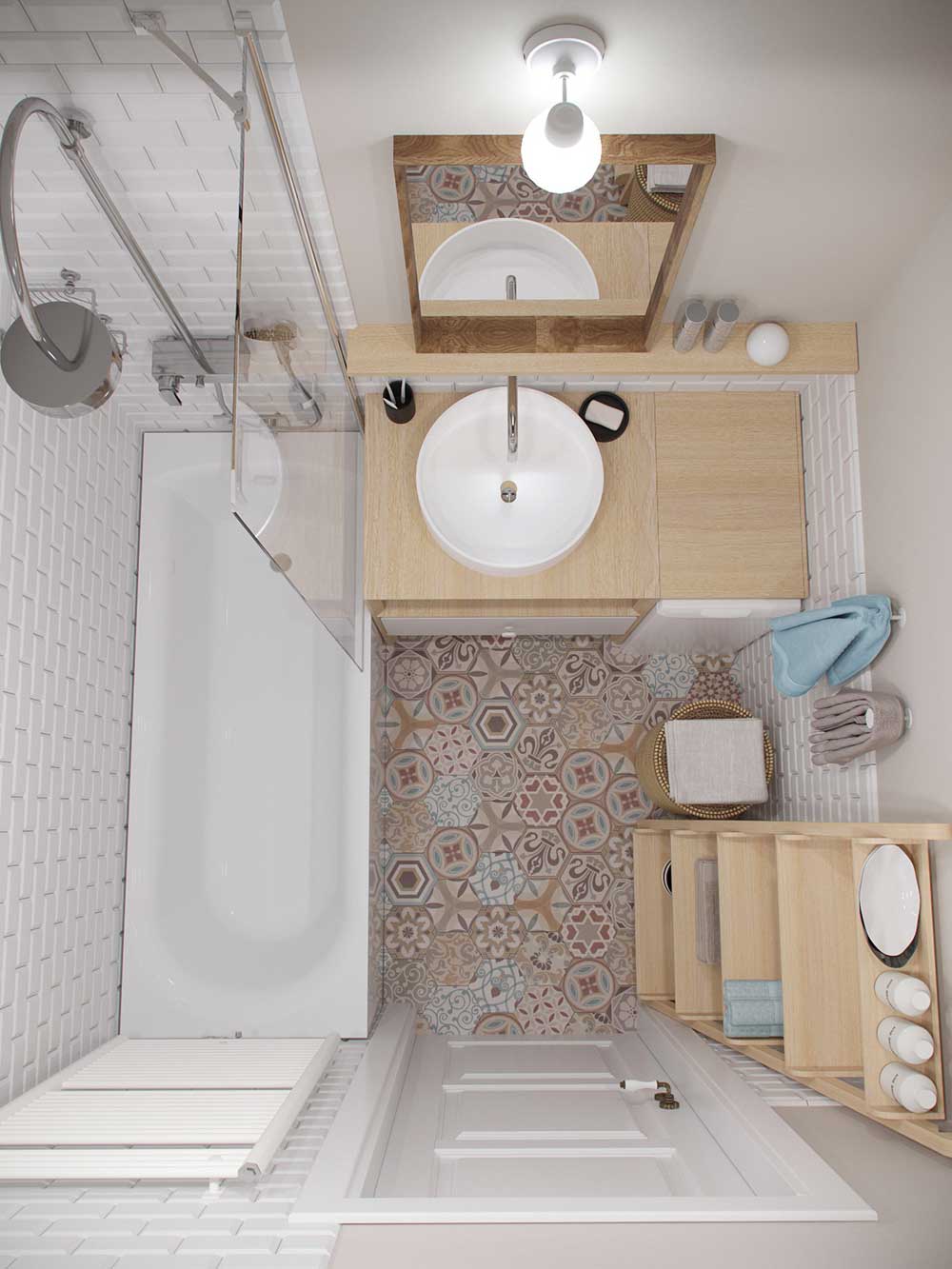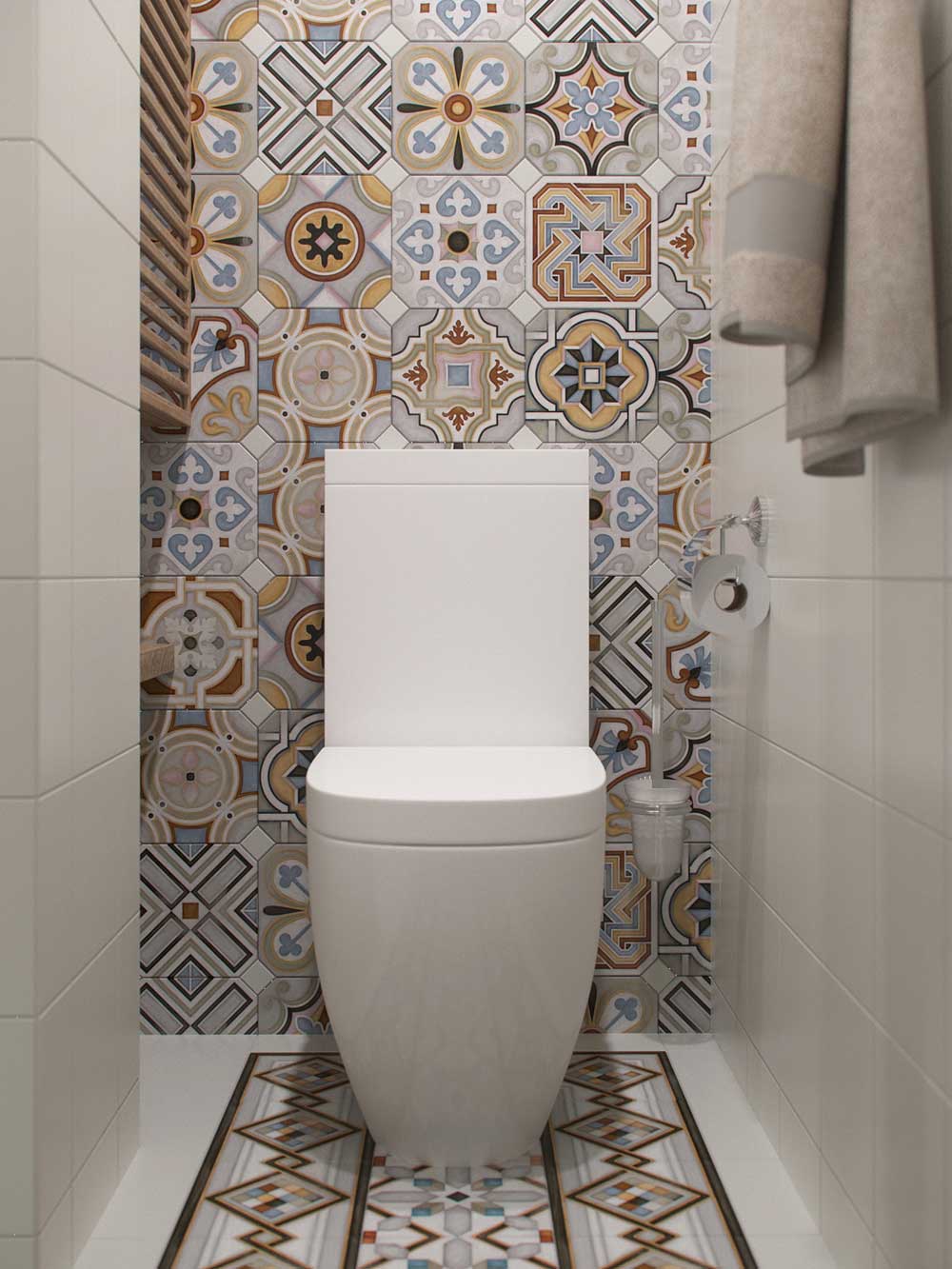 A pastel palette was used throughout the home, and original brick in the bedroom and kitchen was painted white for a uniform fresh feel, with the living room brick wall being left in authentic condition – masterfully designed into a bookshelf for added storage and a simultaneous focal point.
This small apartment design delivers a natural allure, with a whimsical journey feel as you wander from space to space, perfect for the young couple that enjoys all of the above.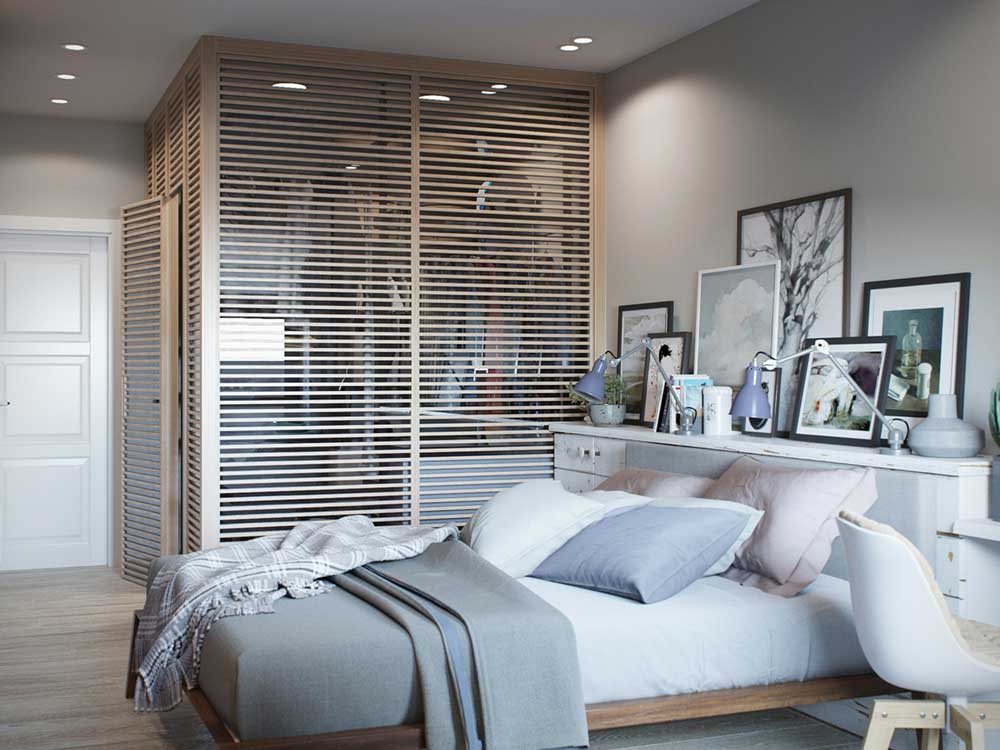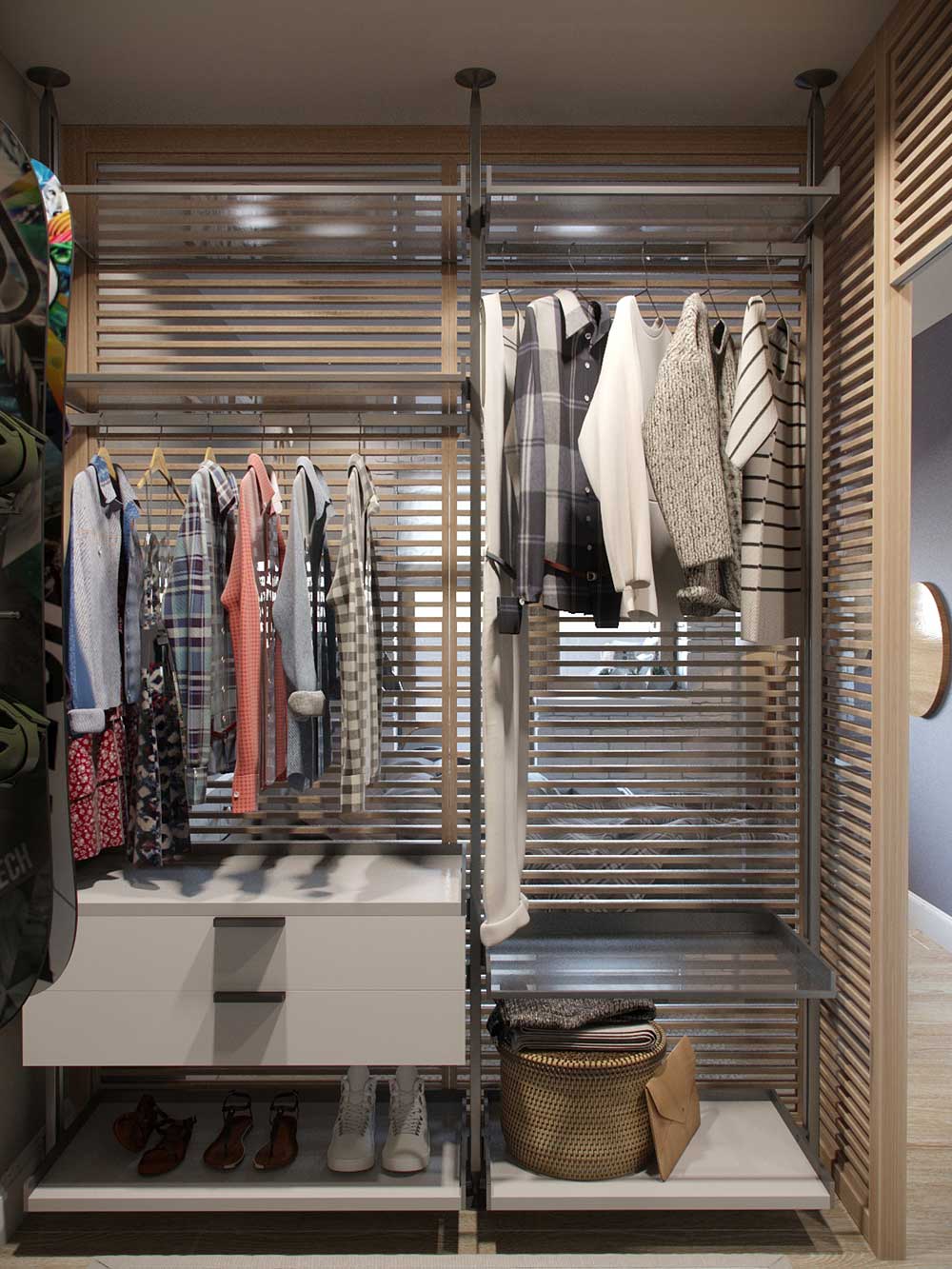 Architects: Jenya Lykasova
3D visualization courtesy of Jenya Lykasova