This modern beauty, located in Montreal, Canada, is a display of clean comfort and chic design. With a 25-year long shelf life for the owners who dwell here, the Lazard Avenue home remodel has allowed them to stay in the prestigious neighborhood they have hefty history within.
With family memories having been collected here over the years, many more are now to come courtesy of grandchildren on the way – which was one of the main motivators for this renovation to take place.
That being said, the remodel is a far cry from any form of traditional "nursery". Rather, the home has been nursed to perfection with natural wood elements creating a uniform appeal throughout; from the mid-century dining table, to the kitchen cabinets, to the wood flooring – all amidst a sea of white walls, perfectly situated sitting areas and sleeping cubbies.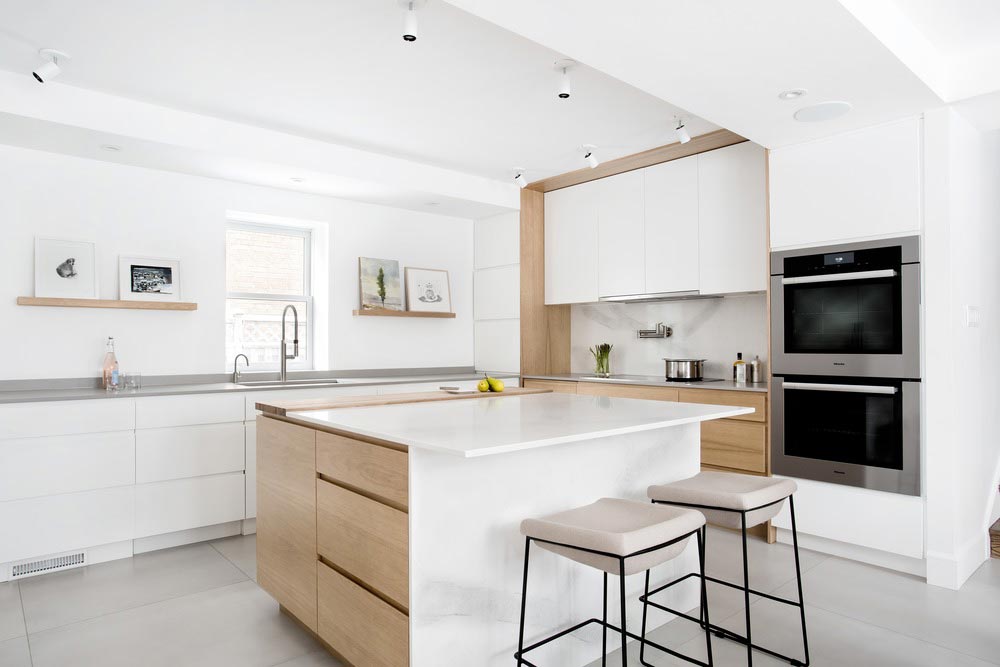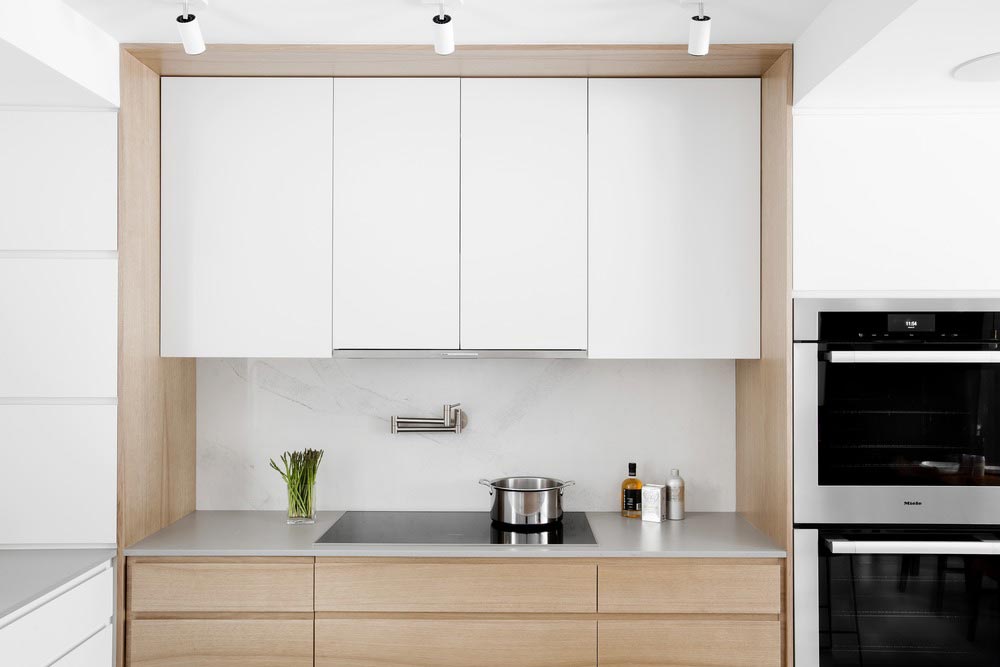 Built-in shelves are also a feature within the teak library leading to the master bedroom, and the luxurious master bathroom – bathed in white marble – offers a walk-in shower and radiant flooring, keeping the space literally warm yet stunningly modern.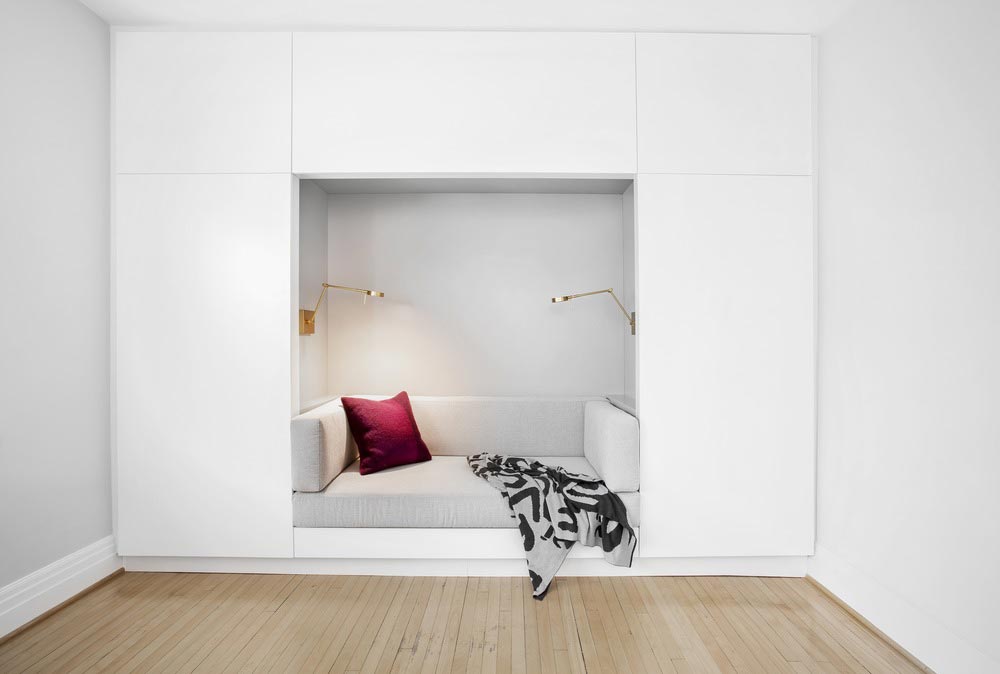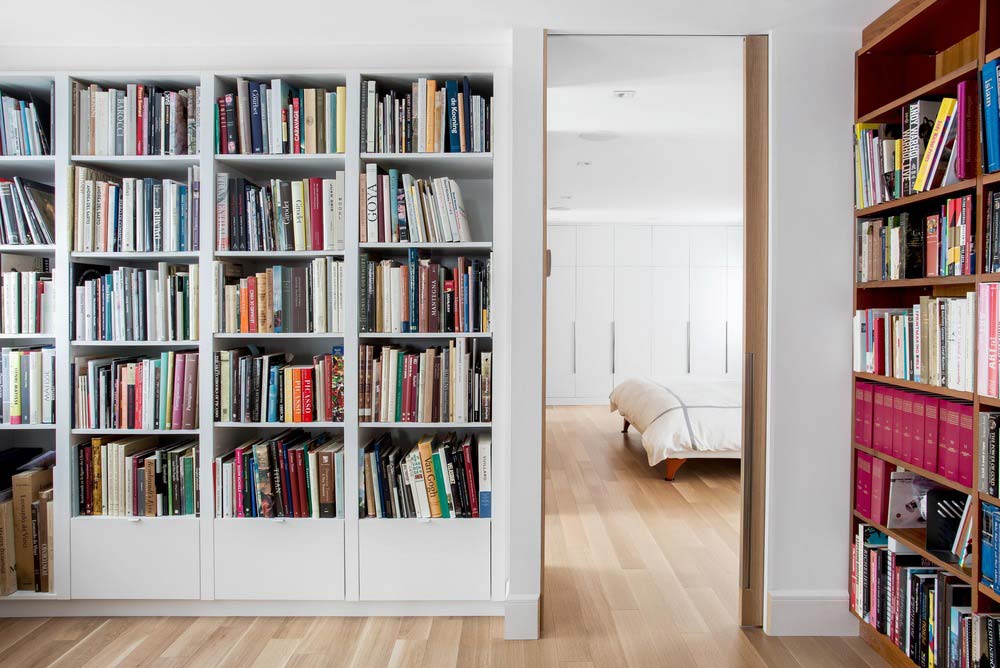 Massive white oak panels create a large portion of the walls within the bedrooms, and allow for flow and symmetry throughout, making this home beautifully seamless and ready to make history.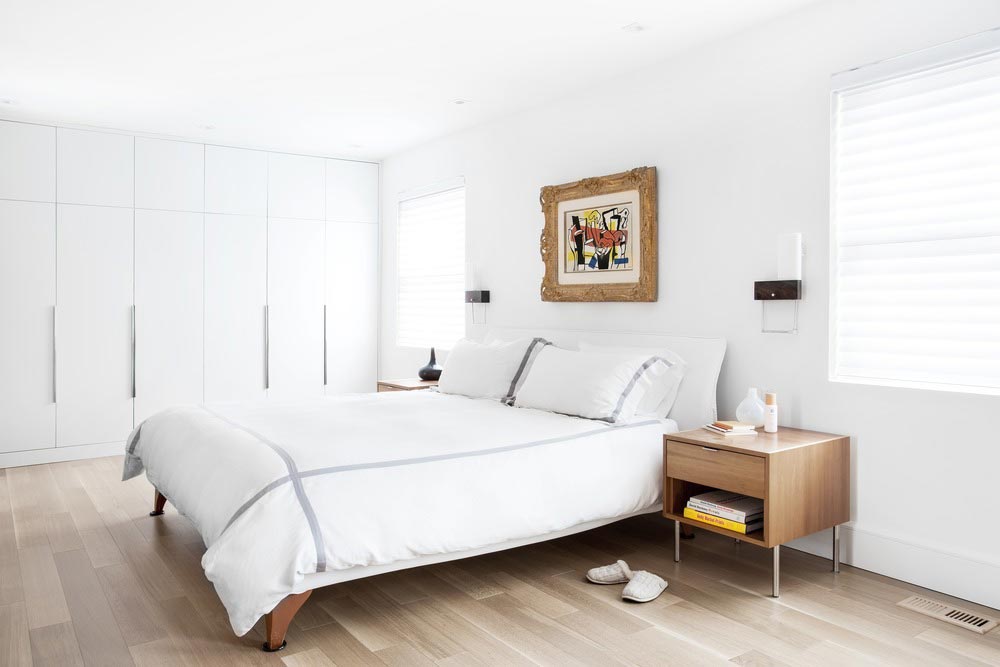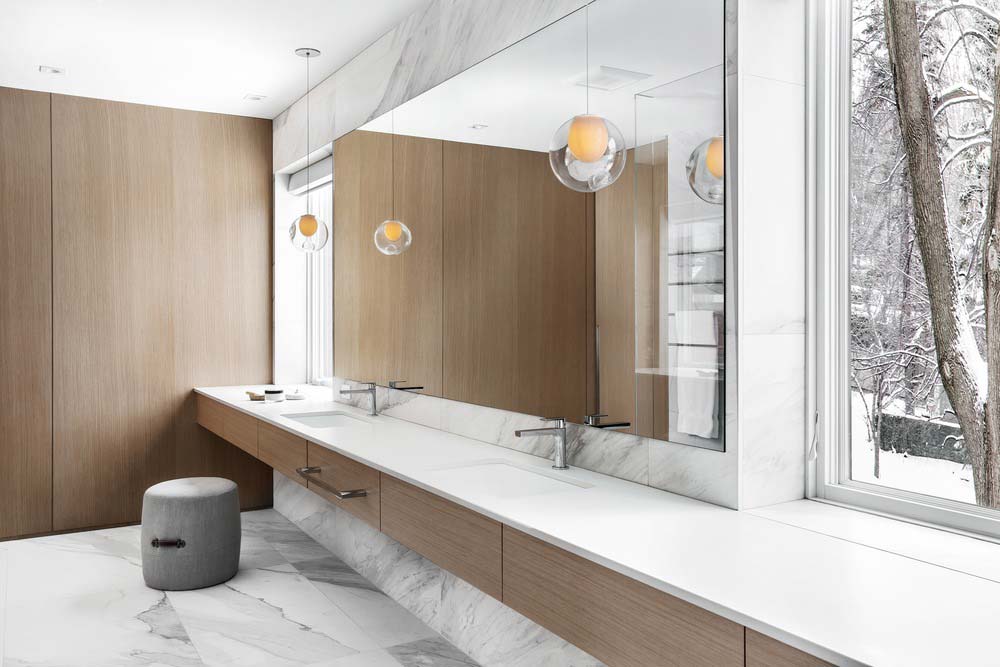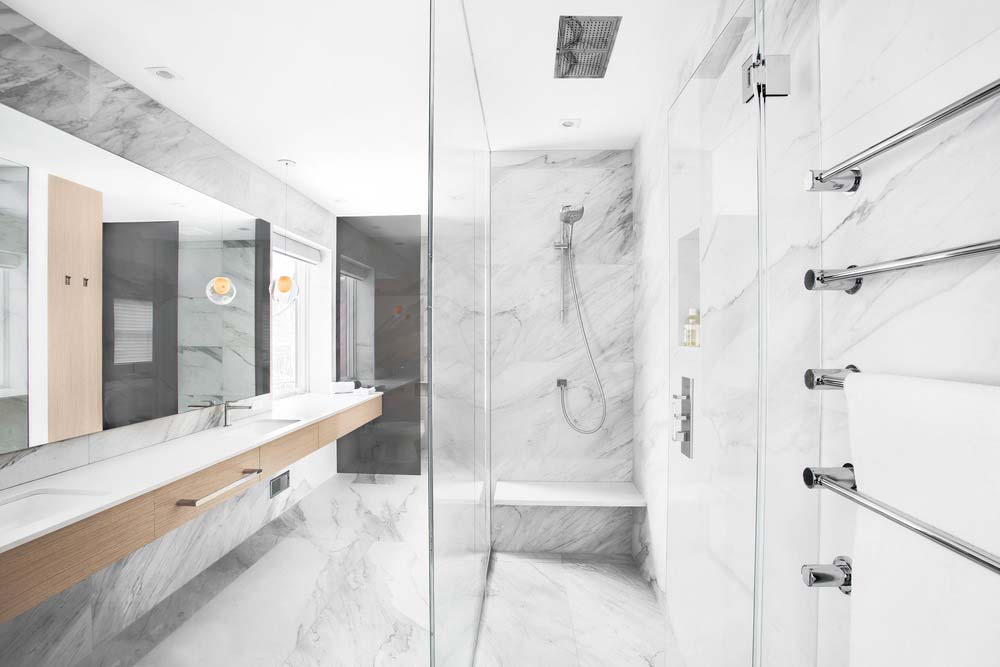 Architects: Catlin Stothers Design
Photography: Drew Hadley