Whether you are a cat lover, a book lover, or both, this colorful home design by BFDO Architects is a space that exudes quirky, cute and elegance all at the same time.
This eclectic beauty is home to a creative couple that extends their creativity through the art of poetry, and is located in the small residential neighborhood of Windsor Terrace. A Brooklyn, NY locale, which is perfectly tucked away amidst a bustling metropolis, but far enough to feel like an oasis.
Designed as a work-live space, this house features endless reams of books, all without feeling cluttered, thanks to the custom built-in cubbies found throughout the main living area.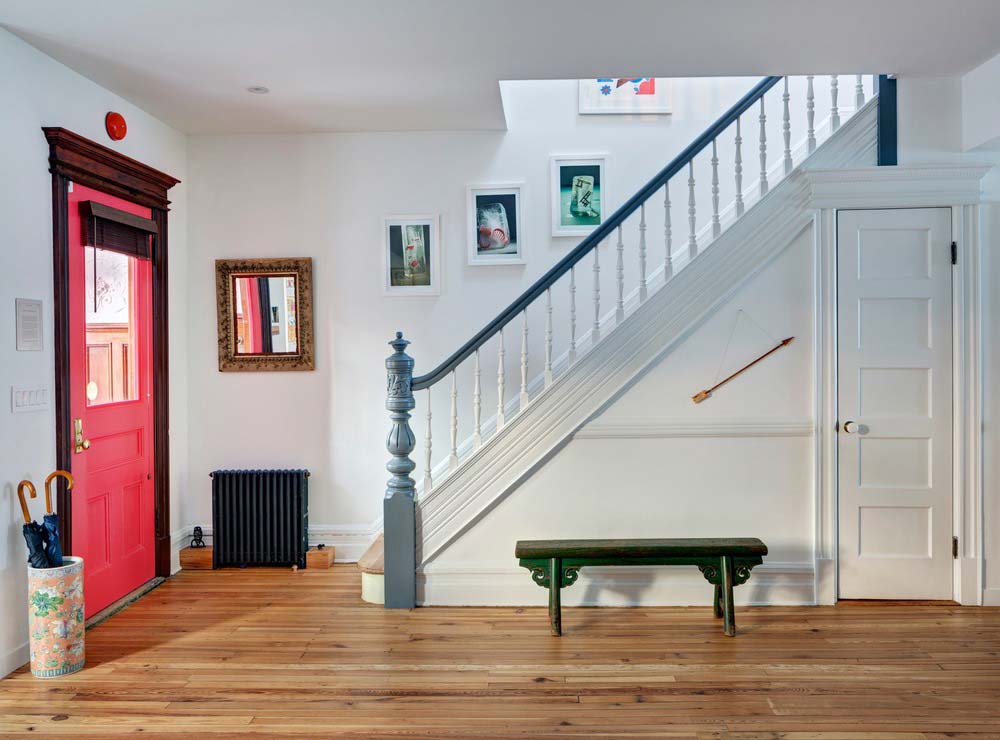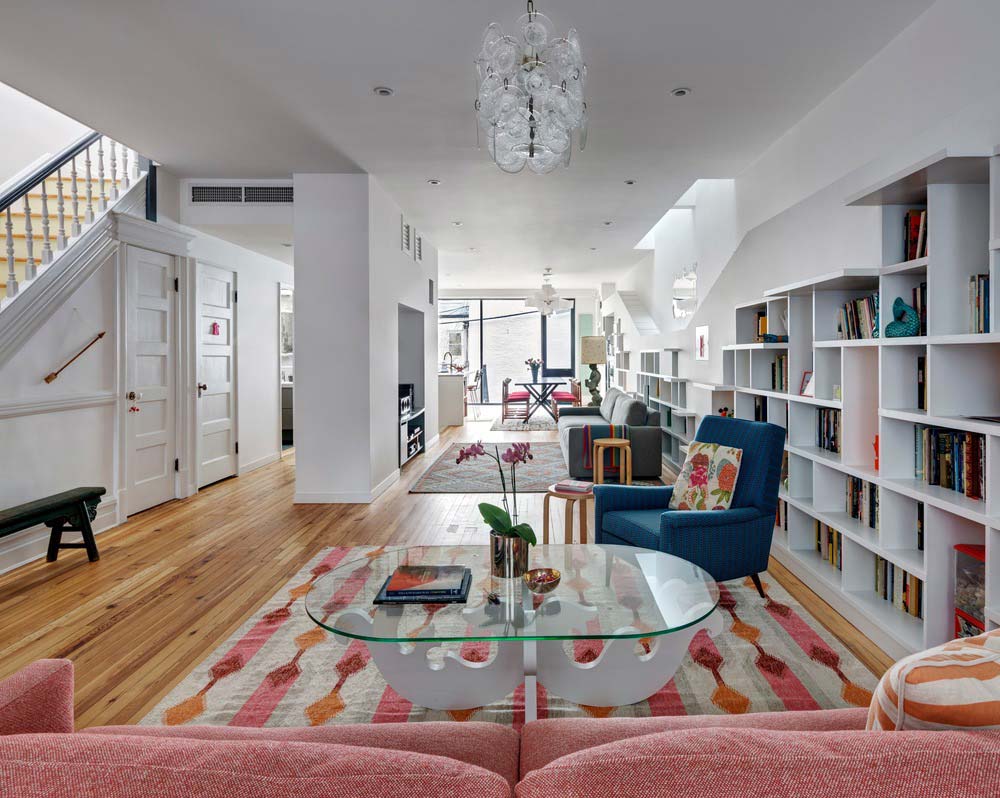 Colorful rugs and furnishings make interiors come alive, while wood flooring and polished concrete keeps each space fresh, and also provides an easy to clean atmosphere regardless of the two cuddly felines who call this home too.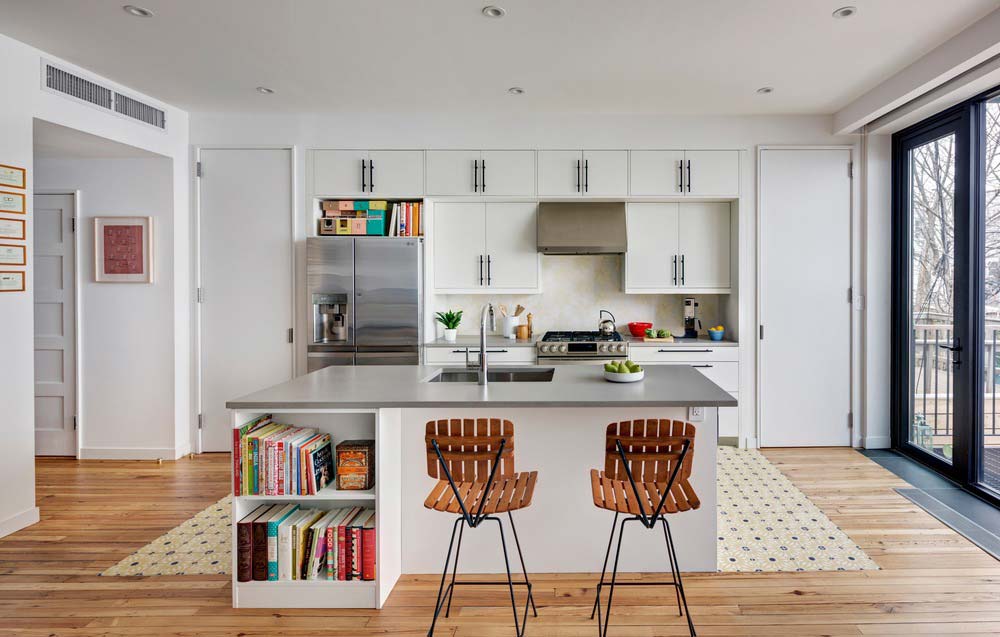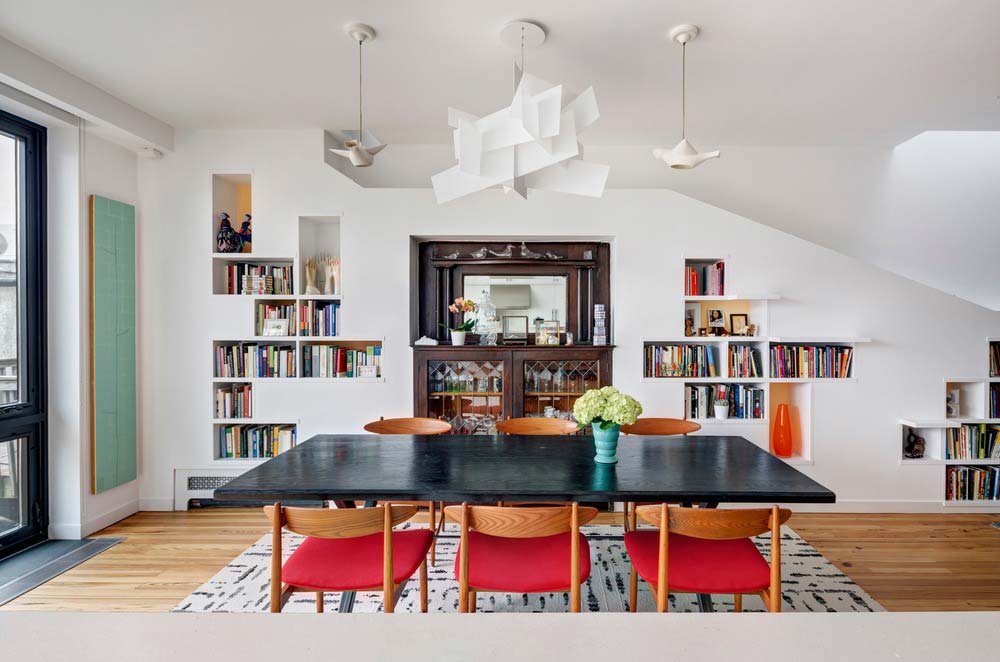 Which is another fun element of the home; the various cat walkways atop bookshelves, along with a miniature home decor nestled inside one of the walls, make this delightful house a welcoming place for felines as much as humans.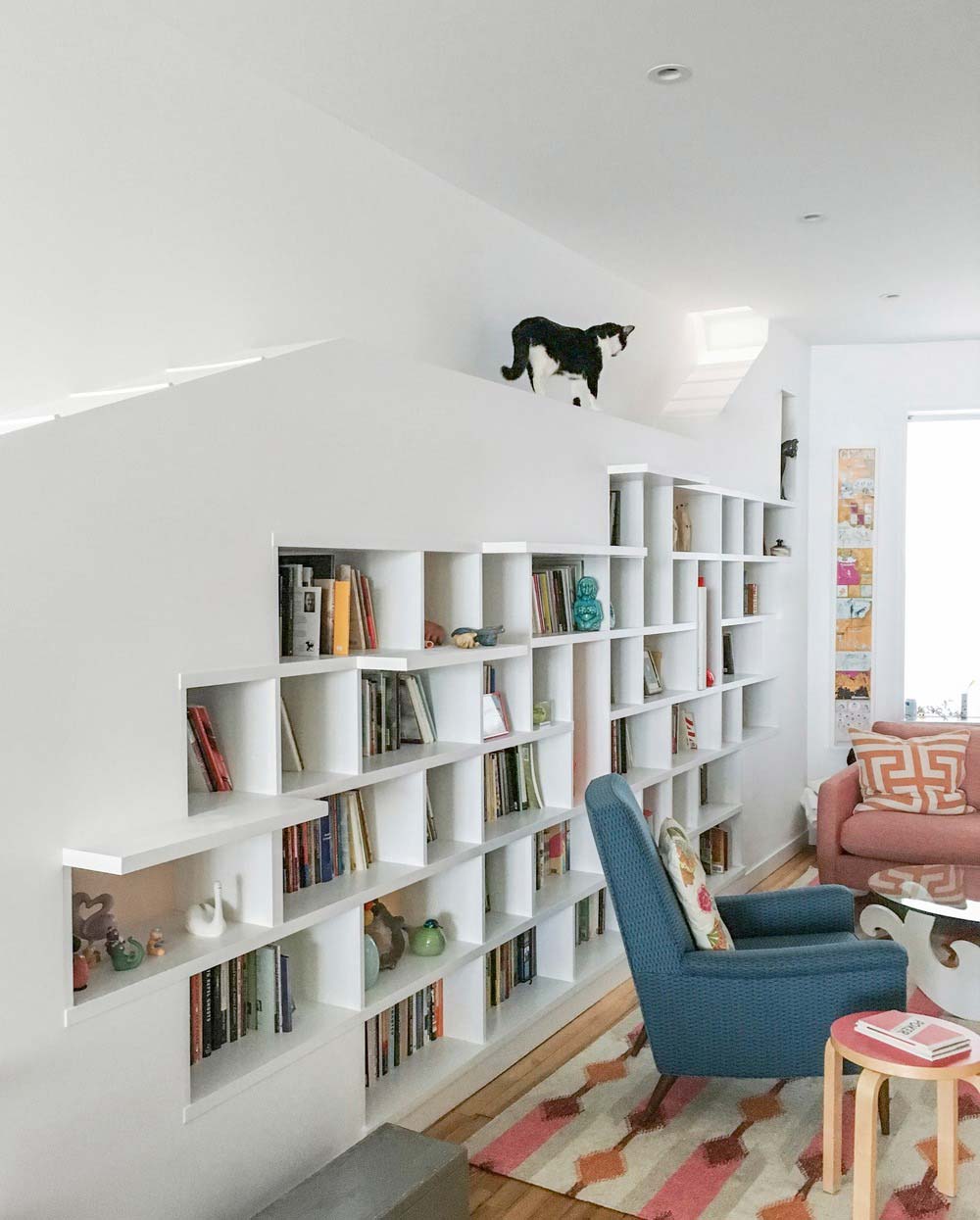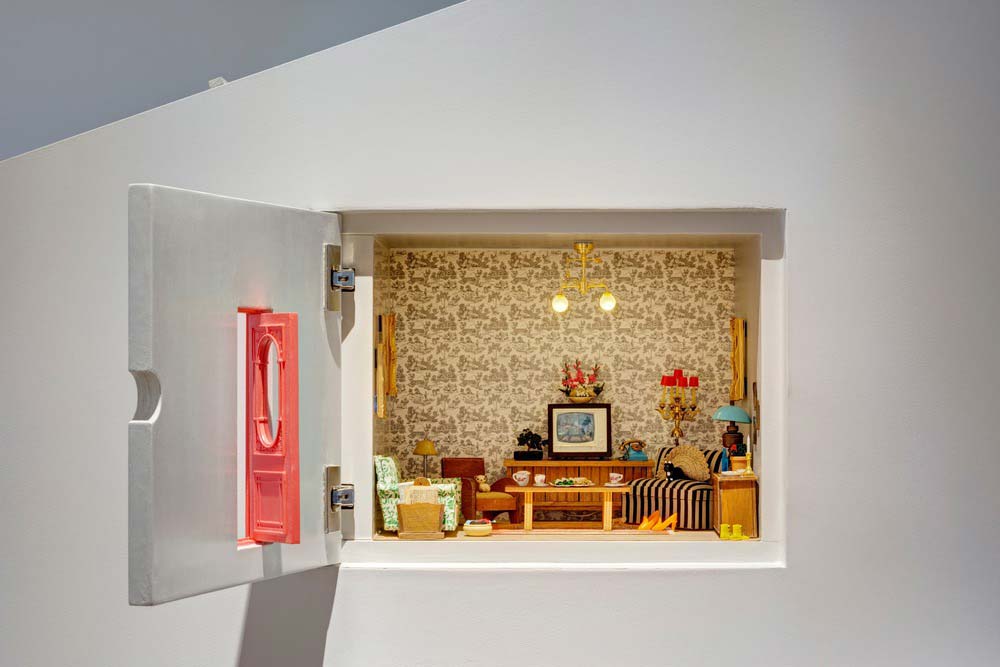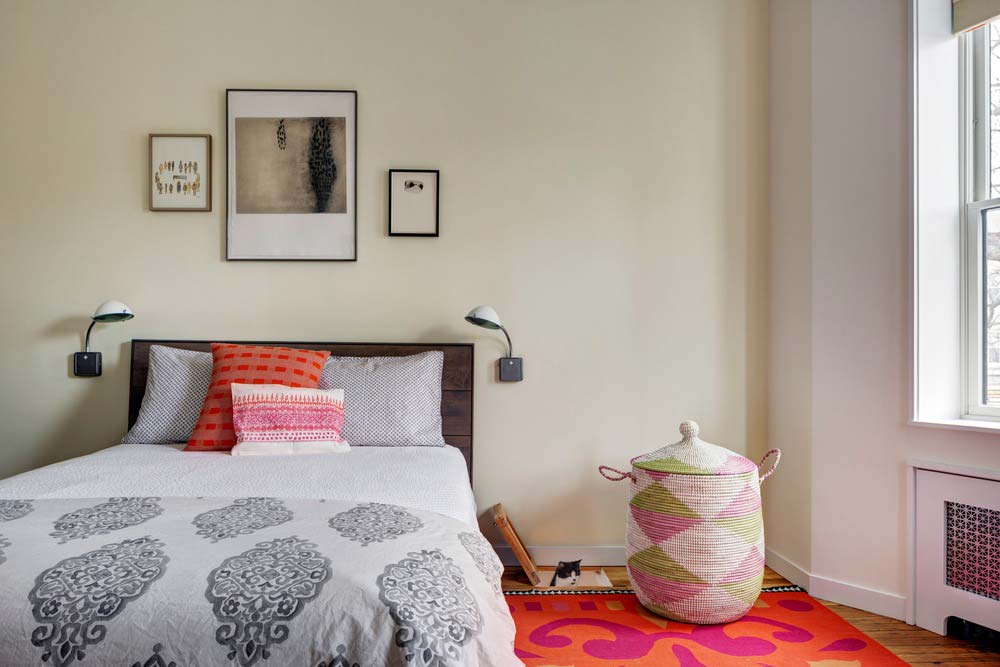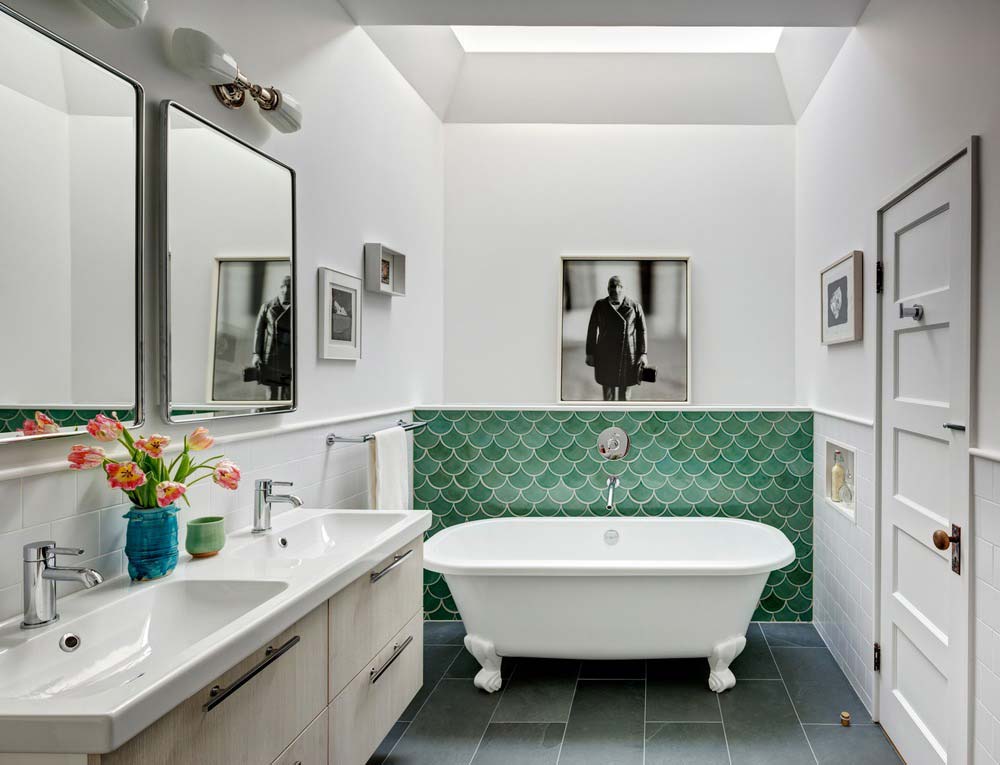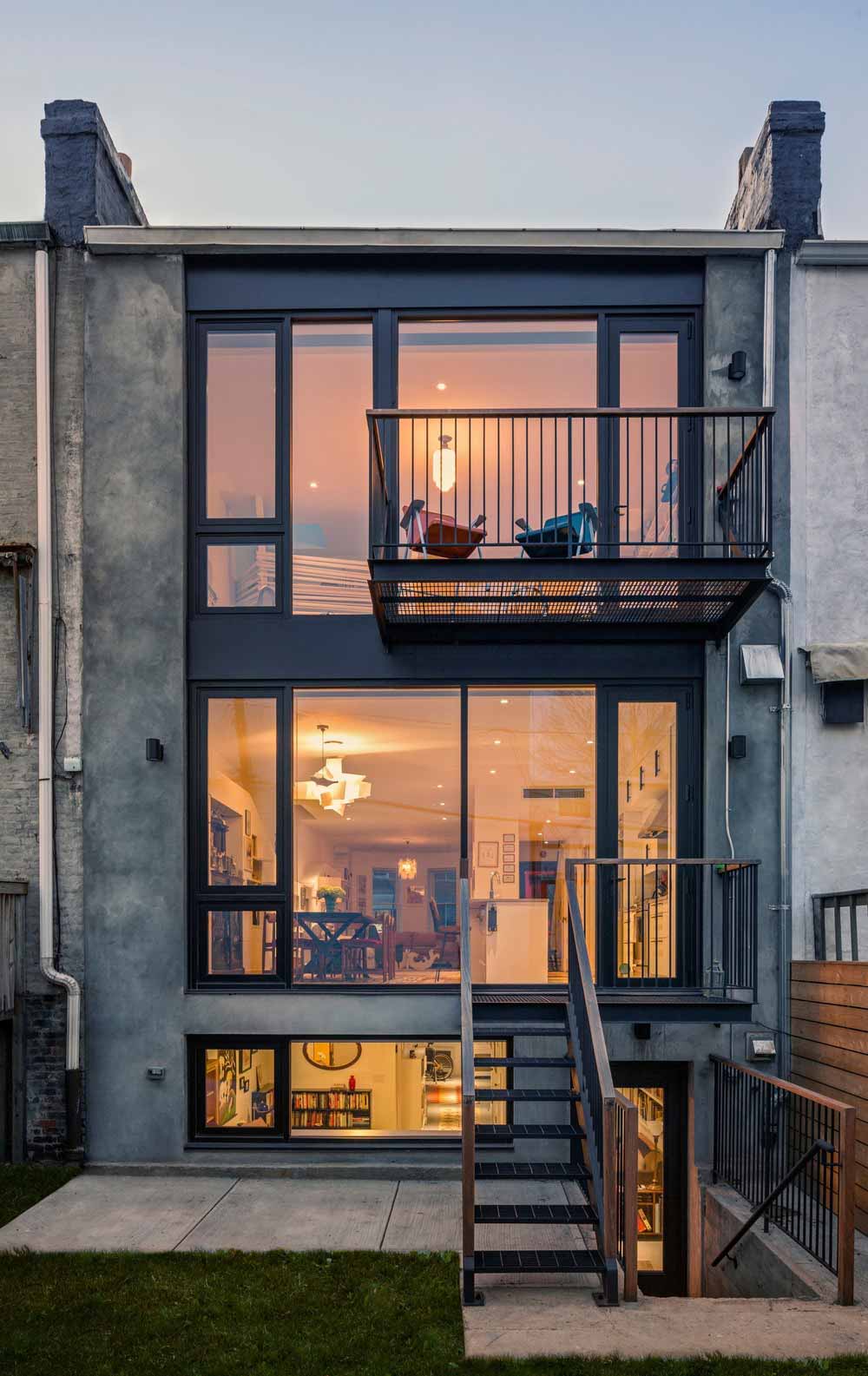 Architects: BFDO Architects
Photography: Francis Dzikowski