Keeping in rhythm with the soft flow of water, this beautiful apartment by Waterfrom Design delivers fluid movement within the interiors, while maintaining it through the curves in the walls and the gentle sloping nature of the ceiling.
Natural tones and soft lines within the furnishings also allow this apartment to flow from room to room, maintaining a minimalist approach throughout, with decorative materials such as bamboo, stone and wood implemented within the home.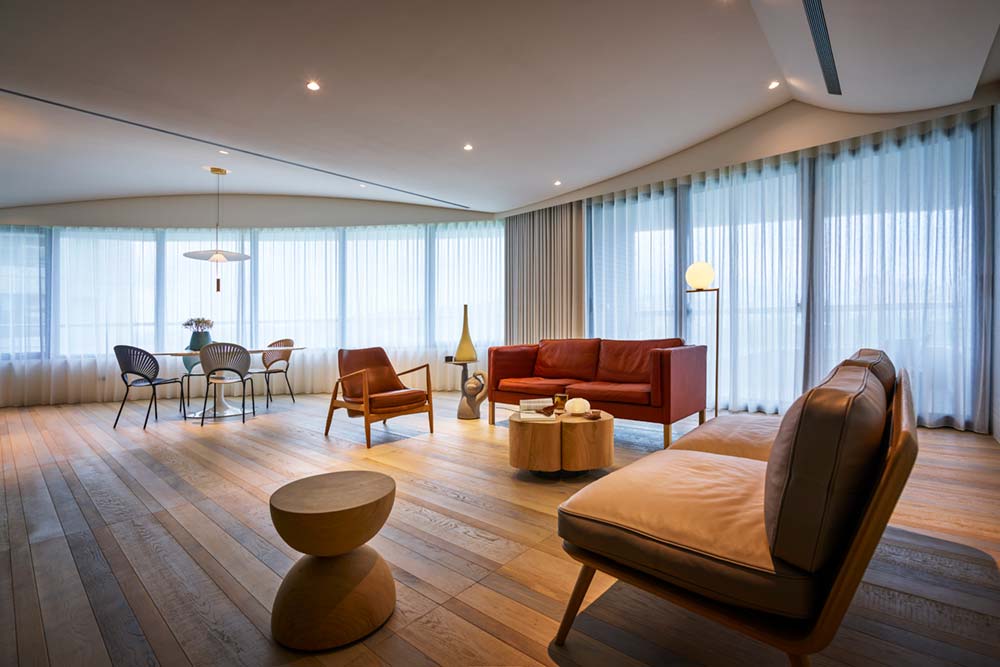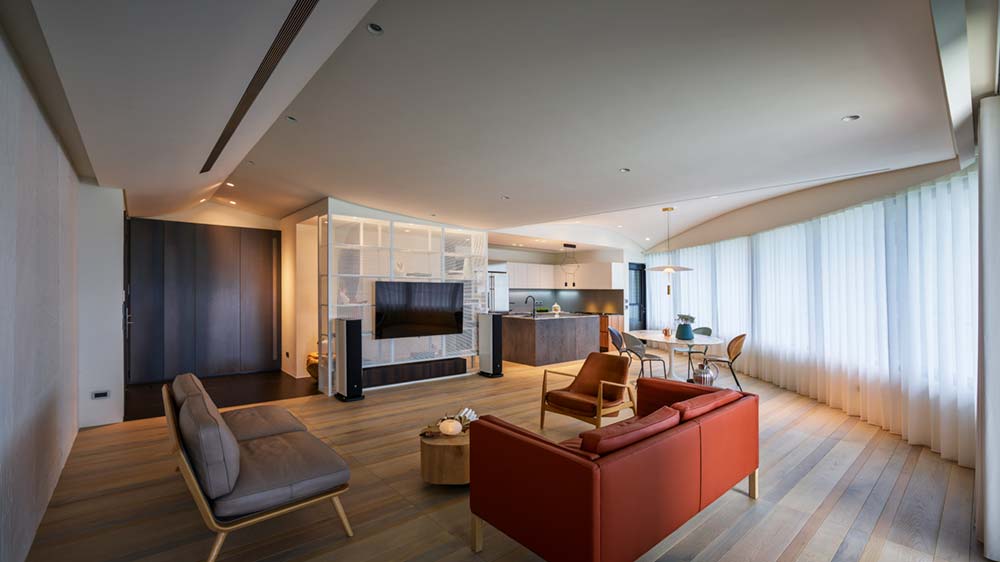 The main living space is surrounded by a semi-circle of windows, providing a view of the cityscape and waterfront of Taipei, Taiwan. Meanwhile, geometric shapes in the living room shelving and partition wall make the space come alive, and a red entranceway door and a multi-colored partition wall within the office do the same.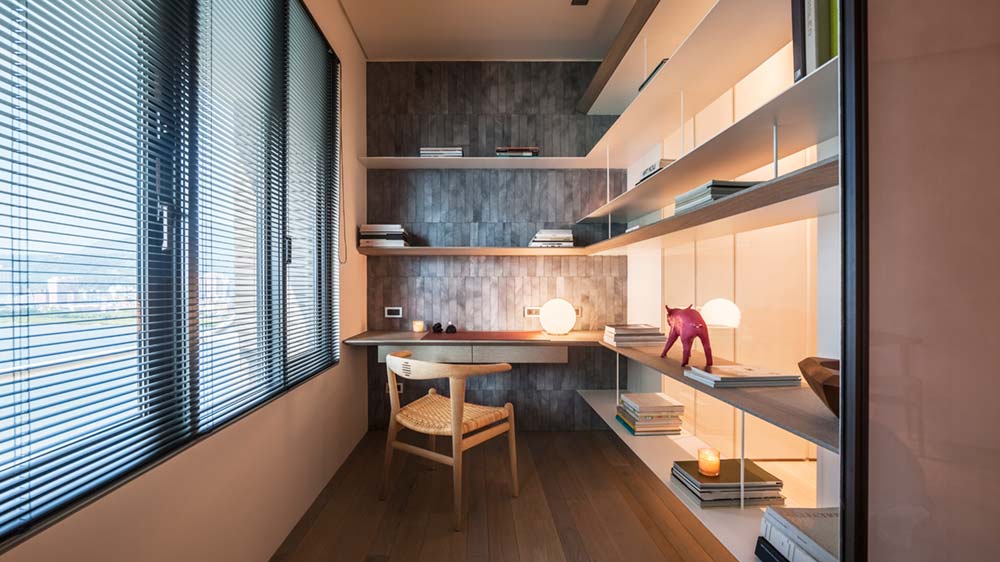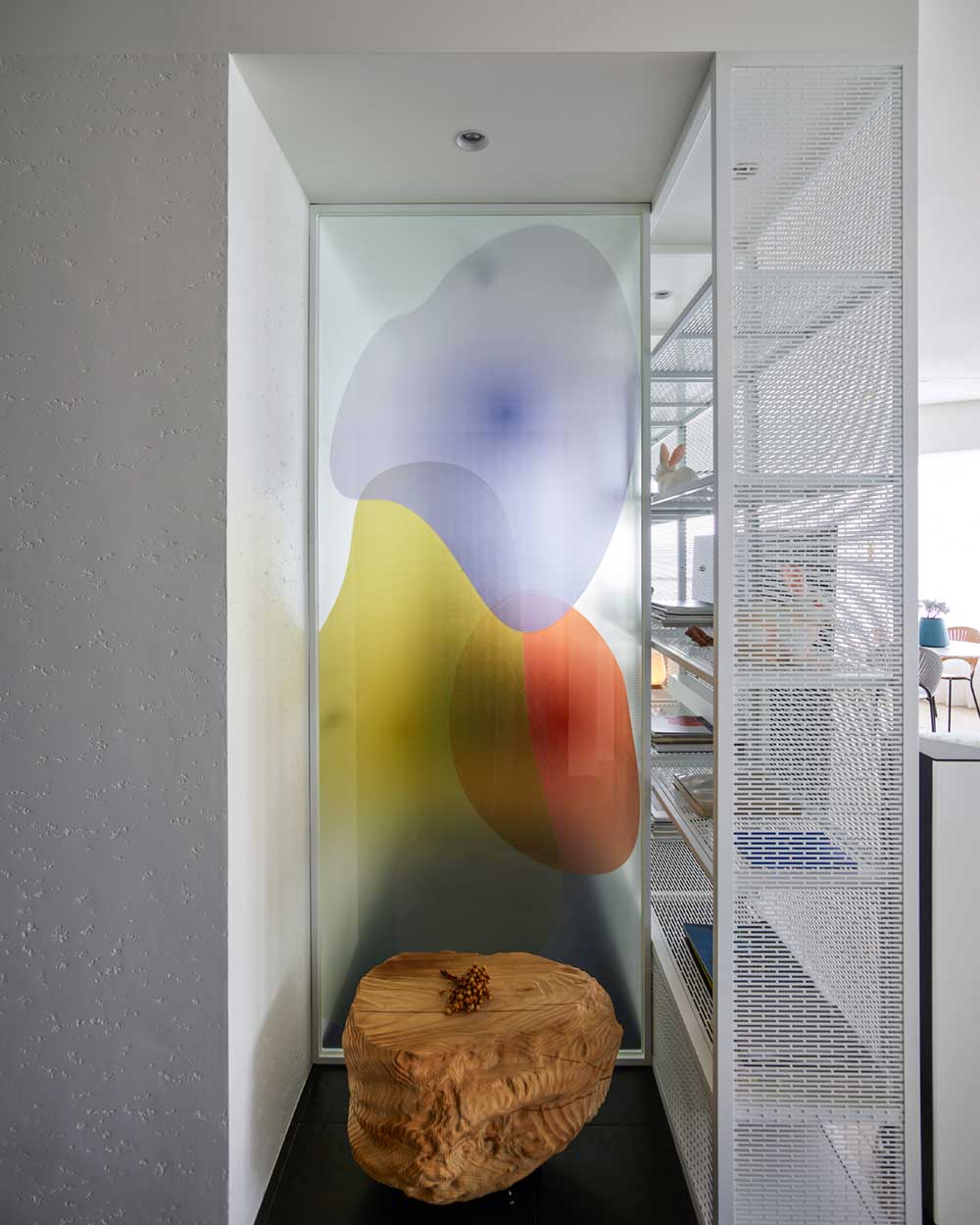 The ever flowing interior design of this apartment delivers a soft calm and creates a tranquil relaxing place for the owner; a welcome reality within a bustling city environment known for it's non-stop nature.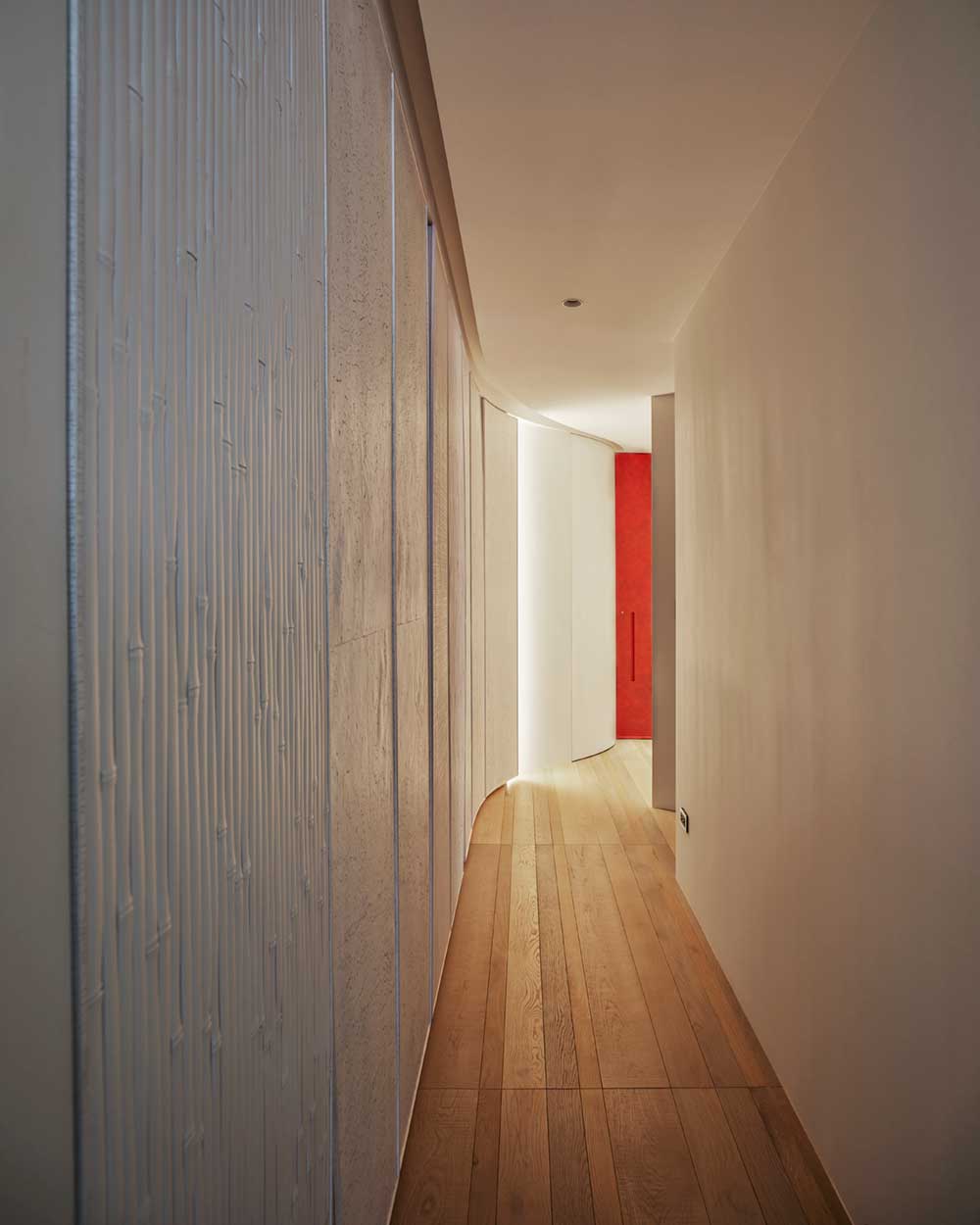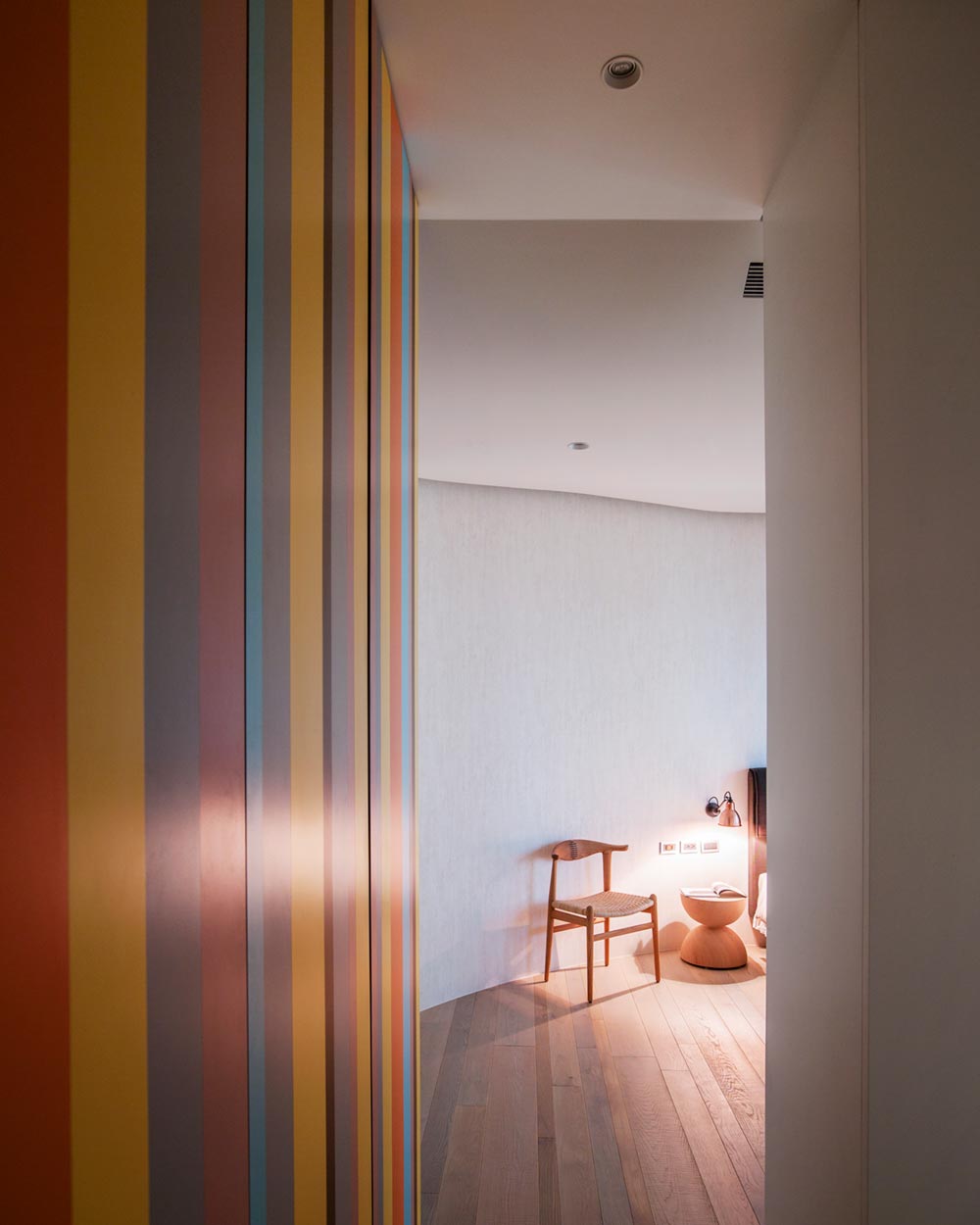 Architects: Waterfrom Design
Photography: Kuomin Lee