Heart of the Peninsula is a small space turned spectacular – thanks to its recent renovation by French designer Lanoe Marion.
Filled with mustard yellow and periwinkle blue, balanced with the natural tones and texture of wood, along with custom furniture that helps to divide the space without causing too much of an interruption in the flow; each color and piece pulls the home together in perfect harmony.
The breakfast bar is neatly tucked to one corner, and an office space has been inset into a partition wall, both of which come alive with the aforementioned colors and free-flowing light fixtures.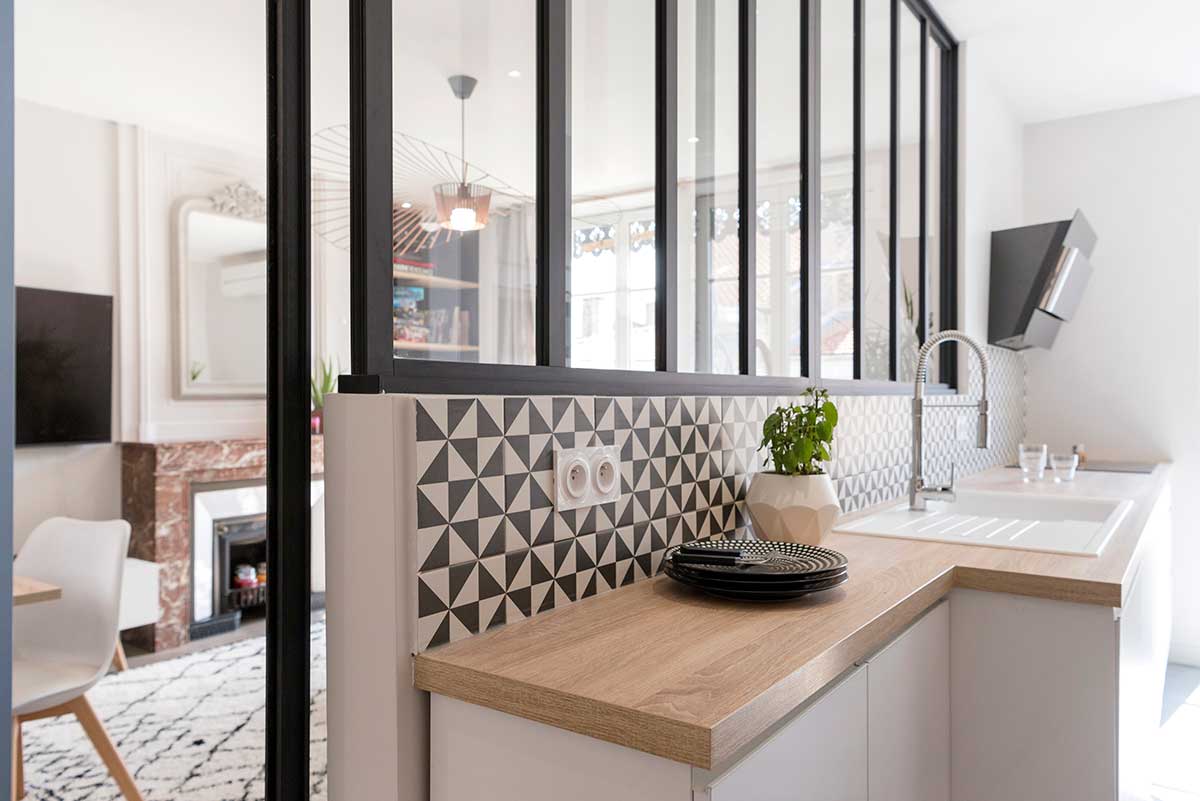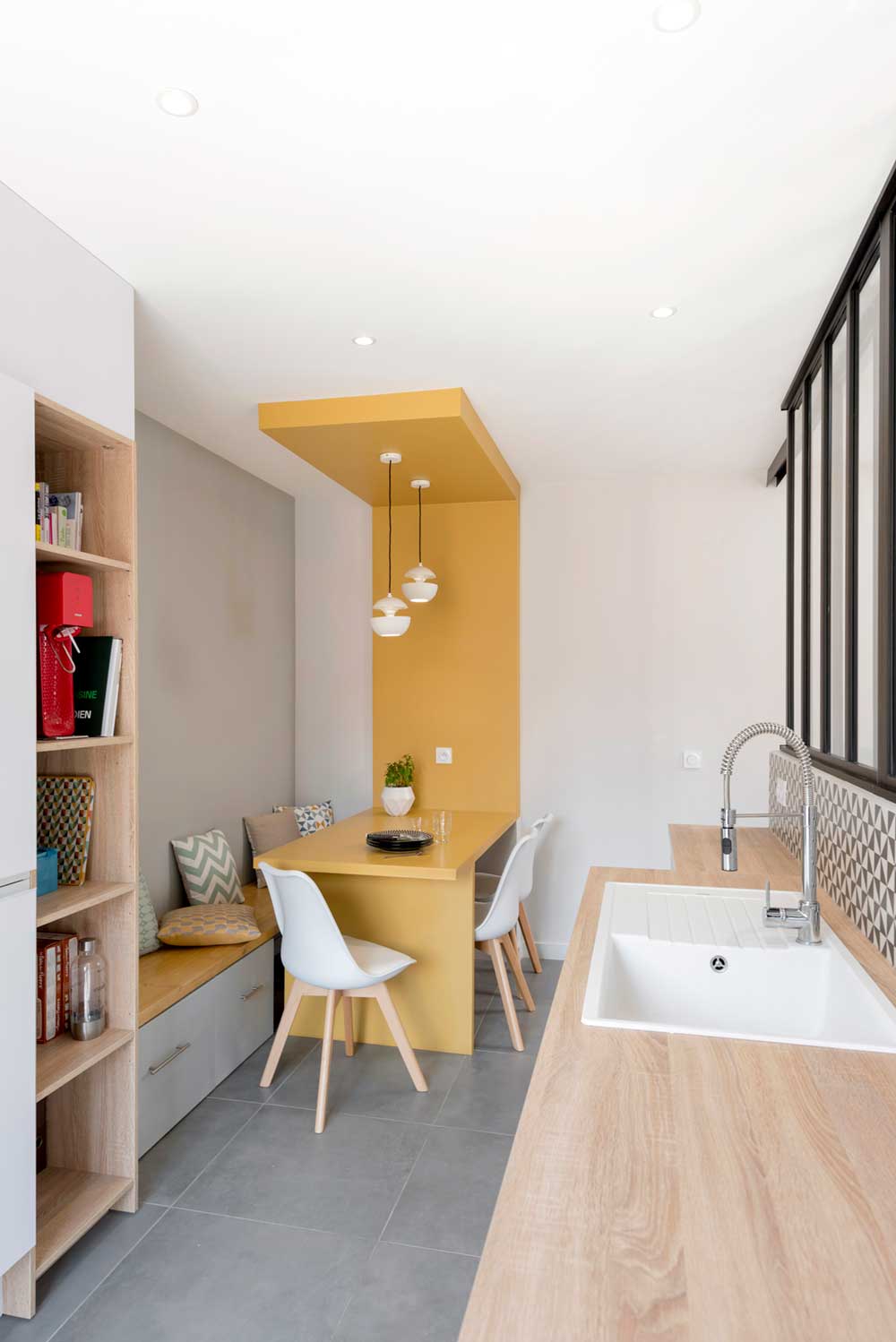 A larger-than-life marble fireplace sets the scene in the living room, with another funky metal lighting choice hanging overhead. While the grey couch and massive fireplace mirror, along with the gorgeous French doors leading out onto the patio, create an effortless eloquent appeal.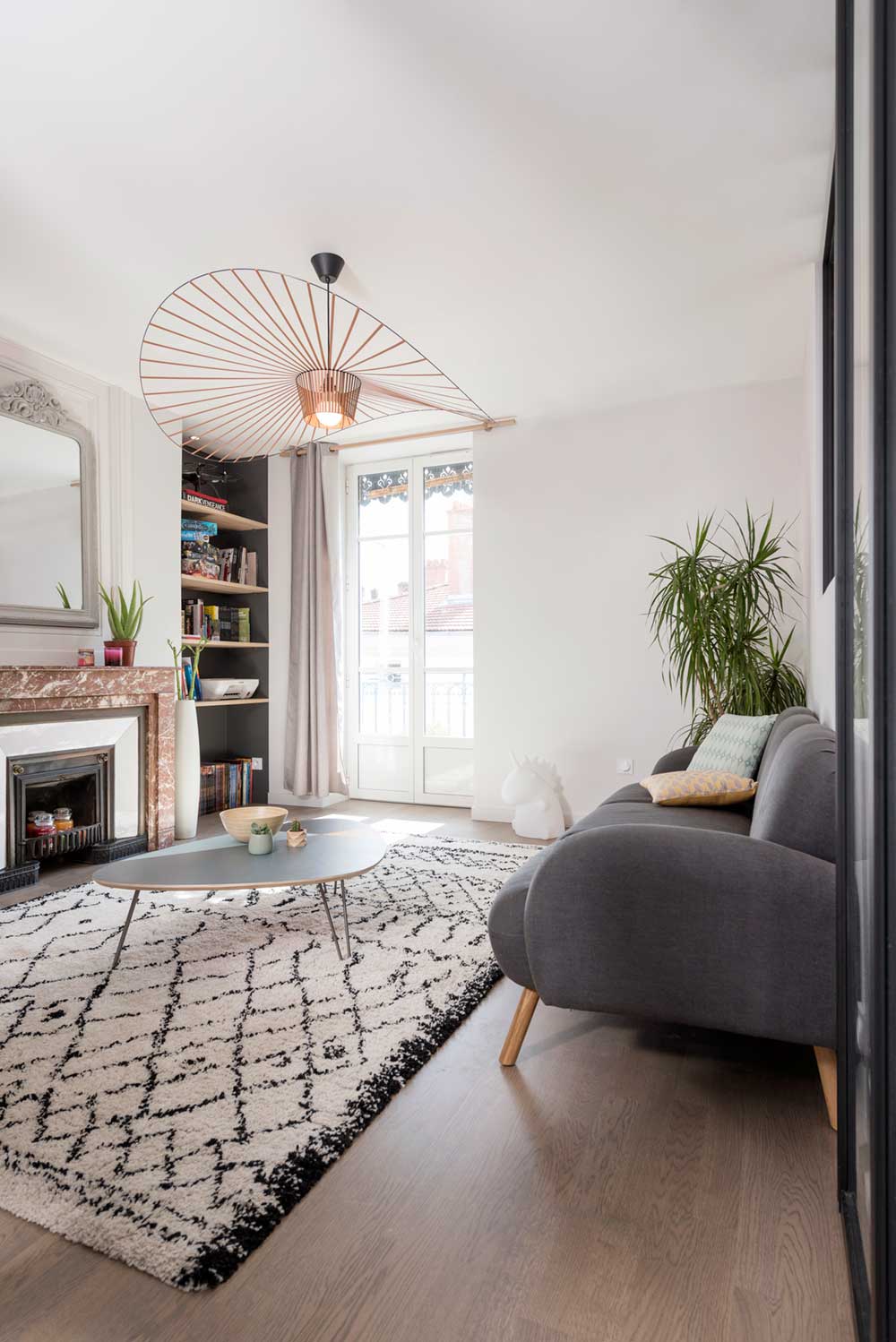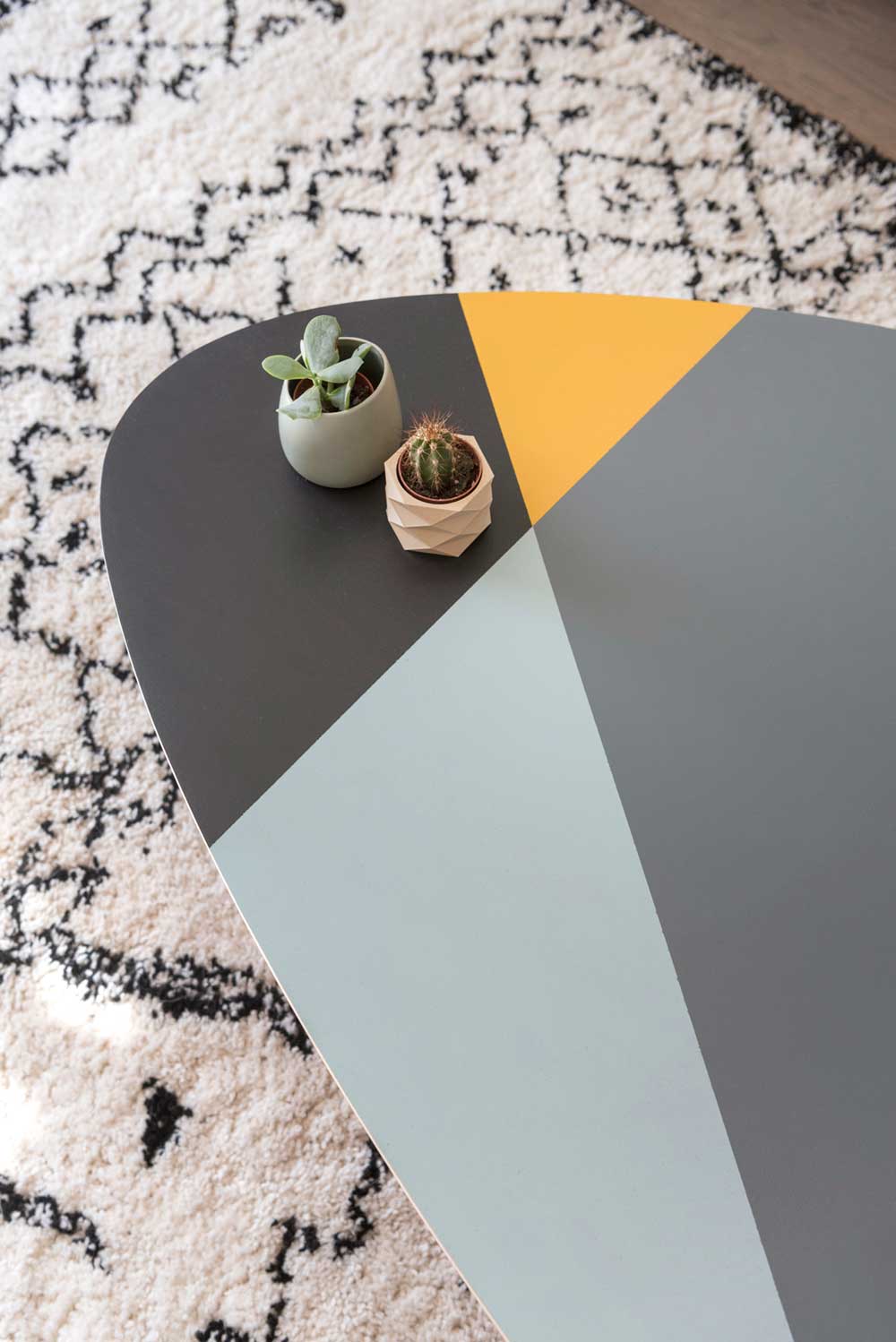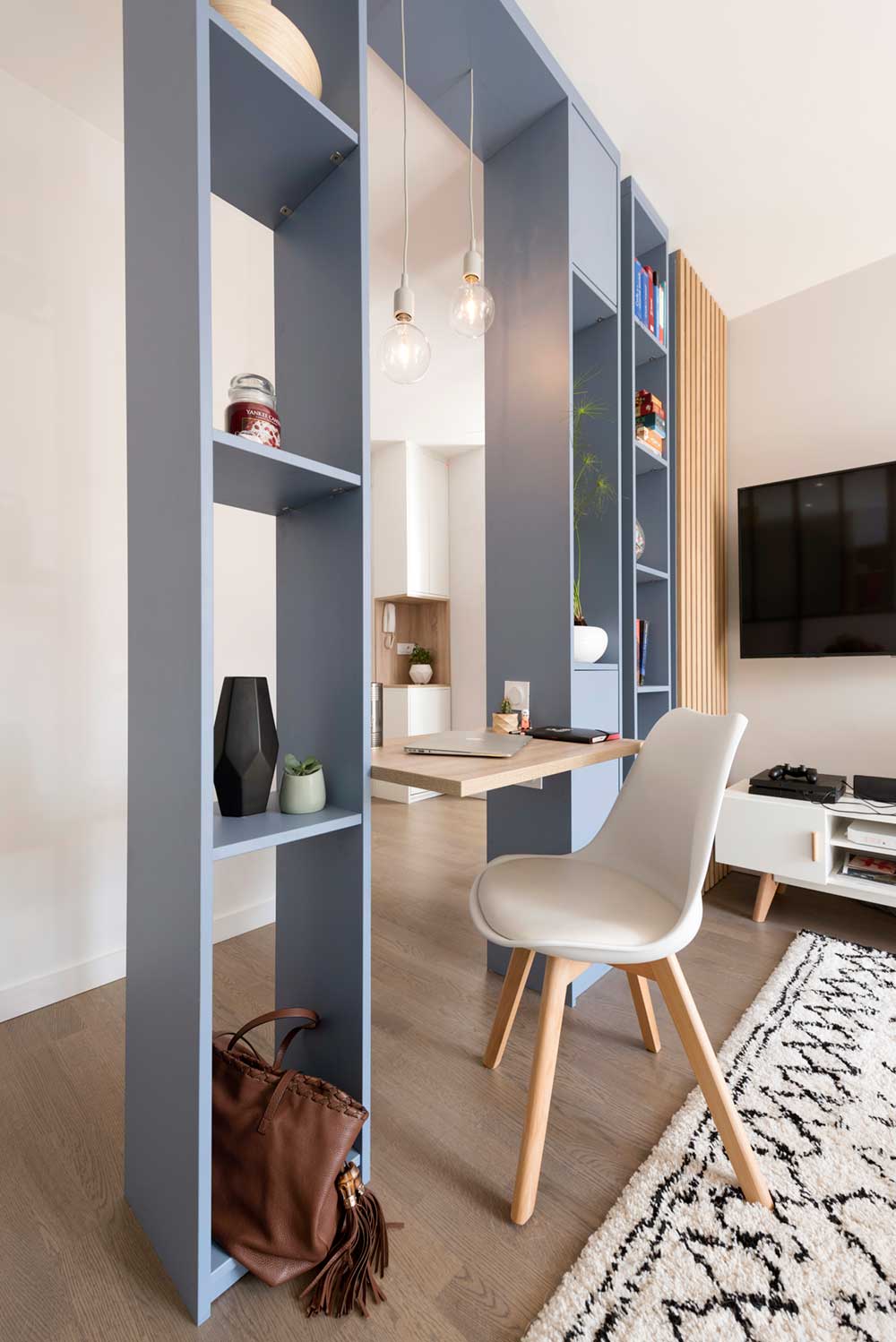 Turning back to the kitchen you will find a monochromatic backsplash, which can also be found in a different pattern within the bathroom flooring, offering the same black and white tones and an added design element.
Within the bathroom, a basin sink sits atop a soft wood base, while the toilet itself is set-aside in a private and strikingly vibrant red room.
Meanwhile the soft grey tones in the bedroom offer the ideal place to rest one's head, finishing off this space in the classy fashion found throughout this compact Lyon apartment. Head to toe, it's dressed to impress.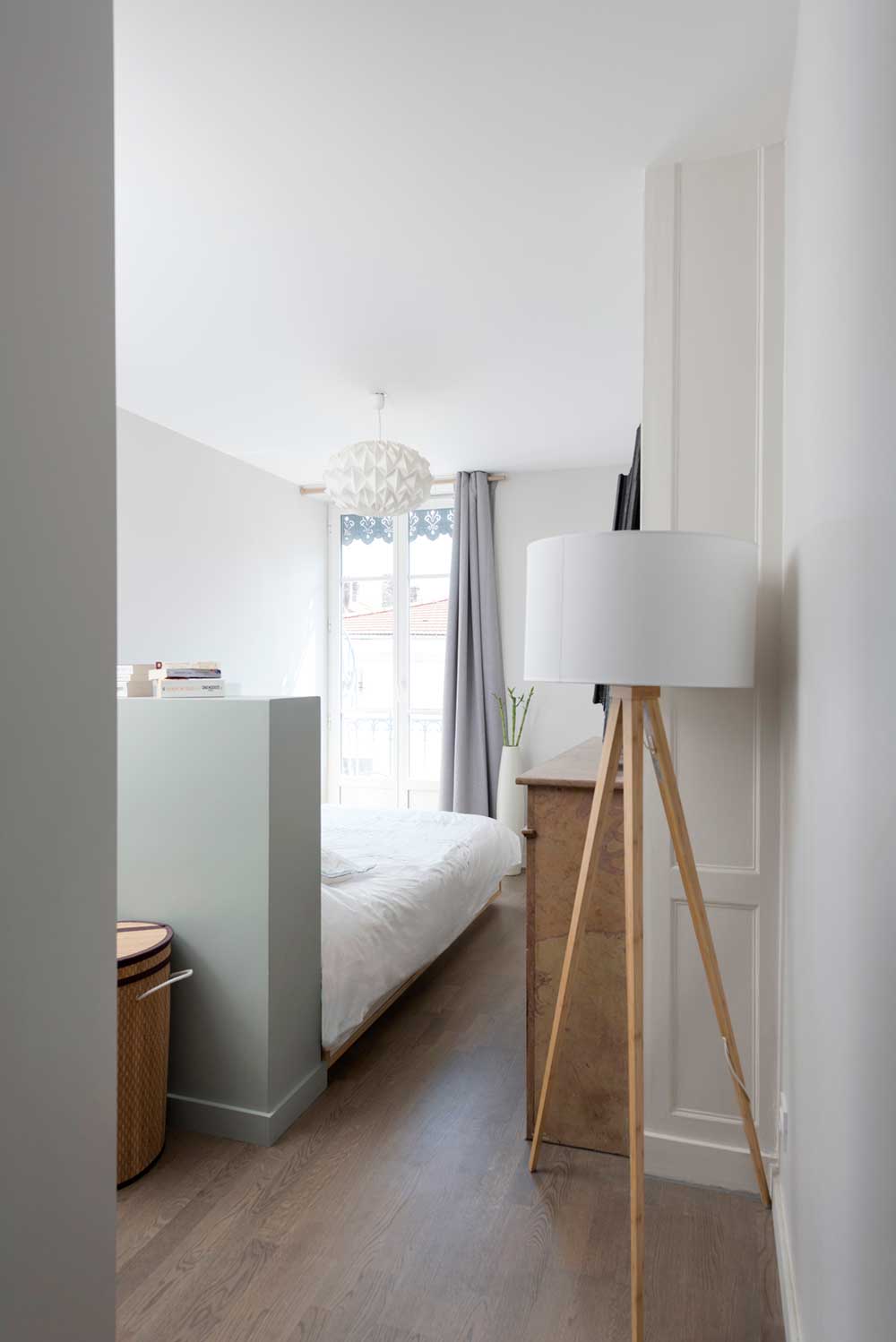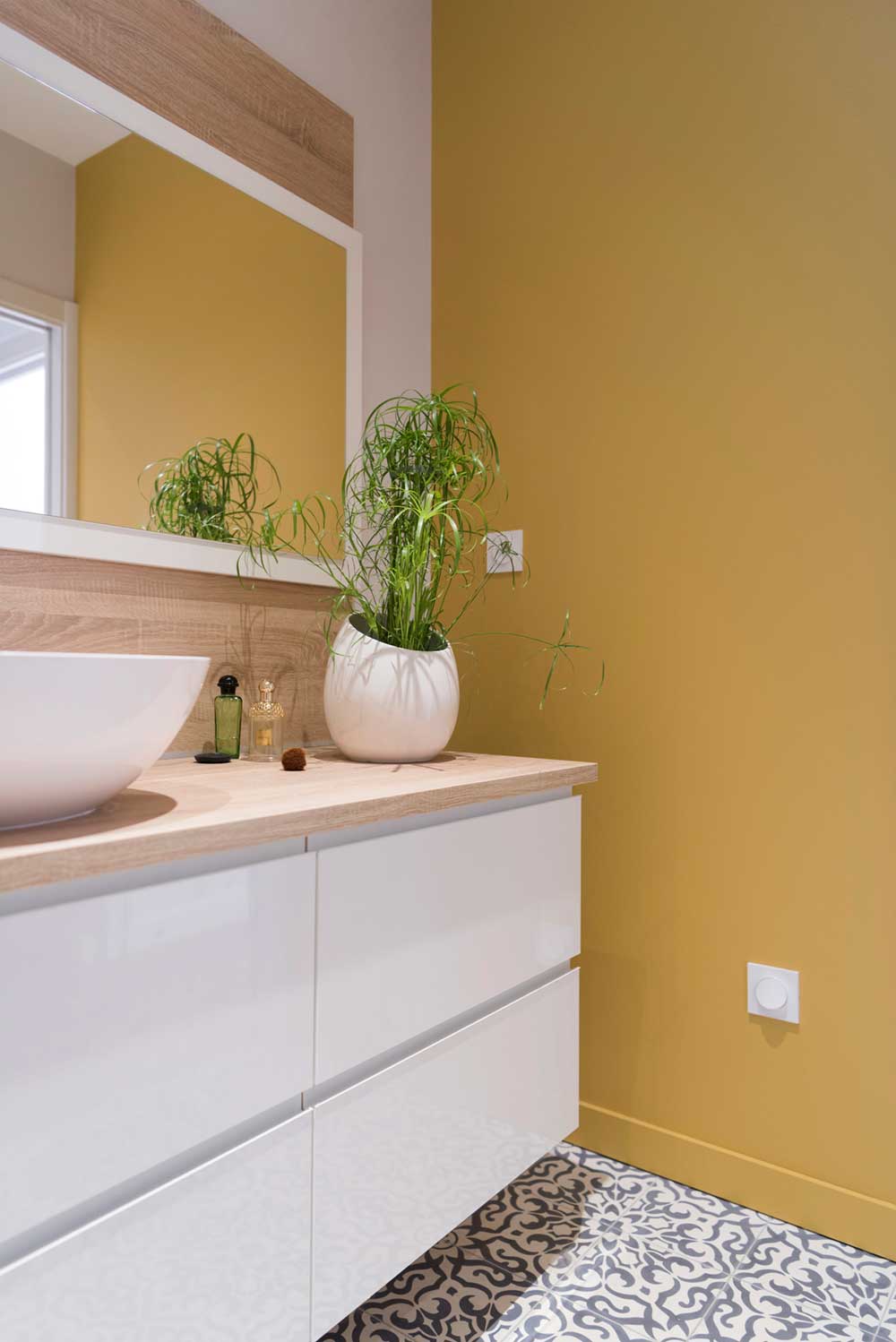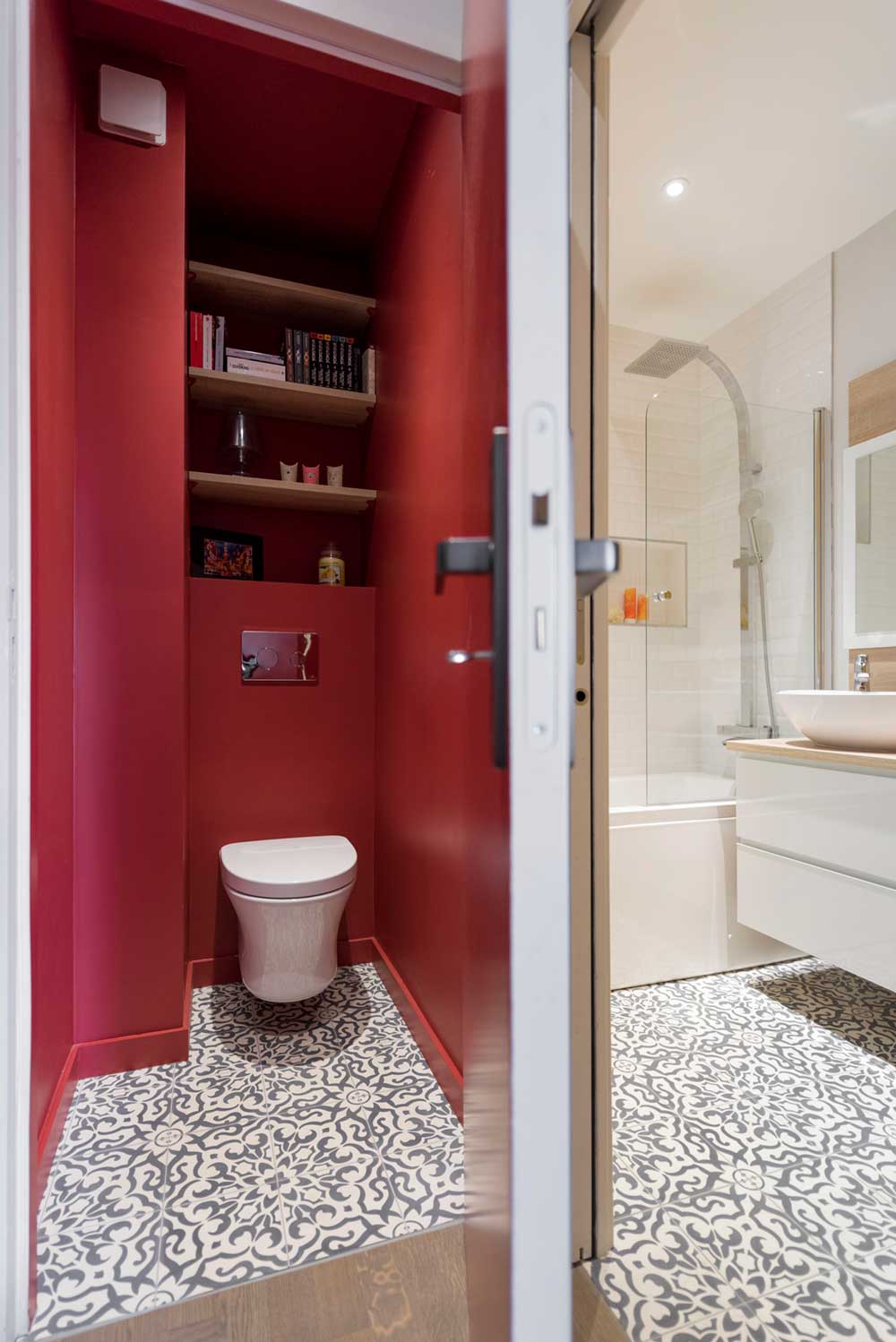 Architects: Lanoe Marion
Photography: Sabine Serrad