There's a fine line between glee and bliss, but in the case of the De la Roche Residence they managed to combine them both without disturbing the outer façade that makes up this dual space. Home to a couple with two small children, this duplex, set in Rosemont-La-Petite-Patrie, is now an open concept home with a sprawling back porch set off the dining and sitting area, delivering loads of air time. Literally.
The master bedroom sits on the second floor above the dining area, and noticeably juts out over the patio below in order to create privacy from the neighbors, while the wall-to-wall window gives way to the green space, providing ample natural light – as is the case throughout the home.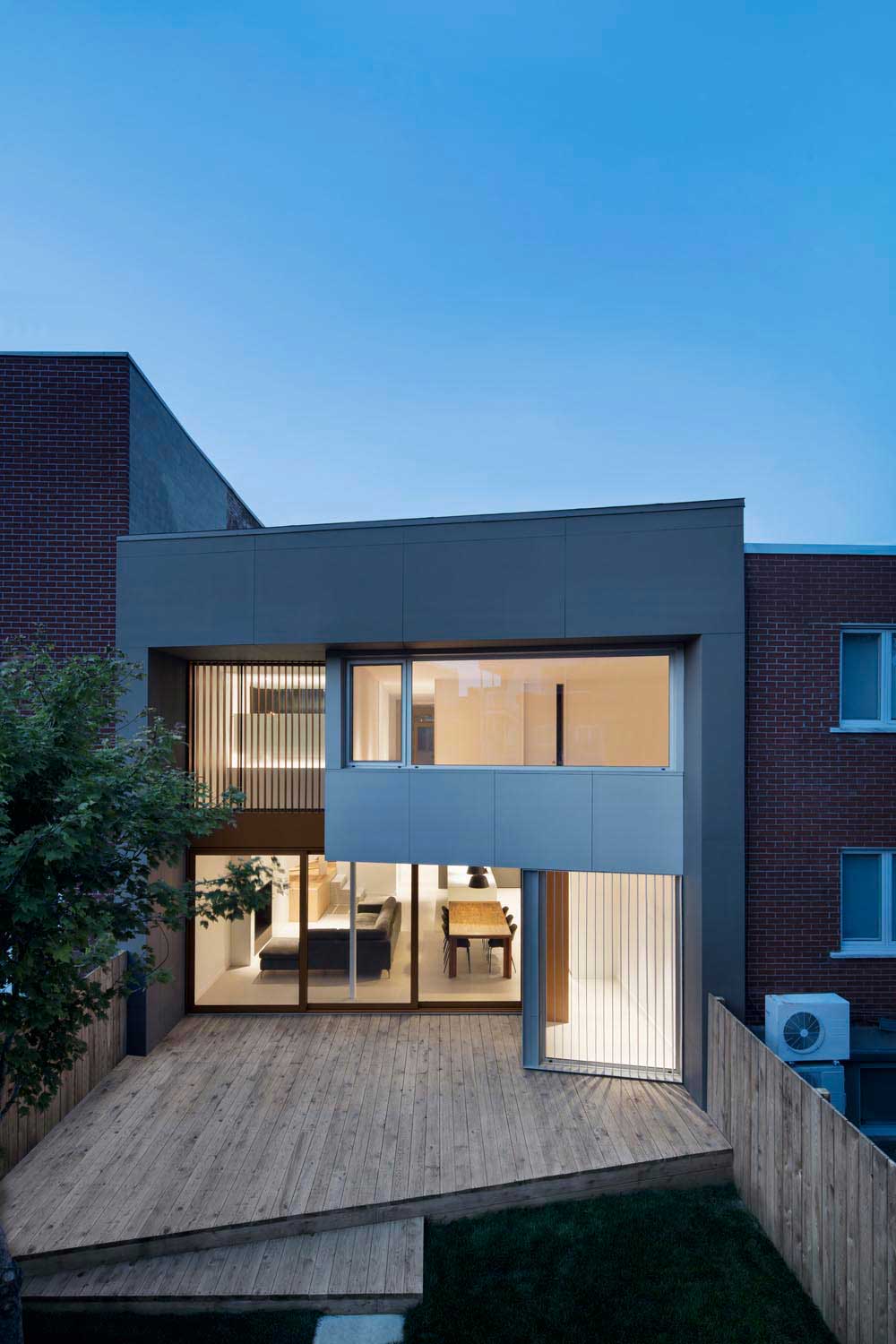 The staircase is largely the main focal point that runs up underneath a skylight, and is comprised of a white marble base, a thick wood block landing area, followed by slat-style, white birch semi-circular stairs, complimented by white perforated steel mesh-like railings.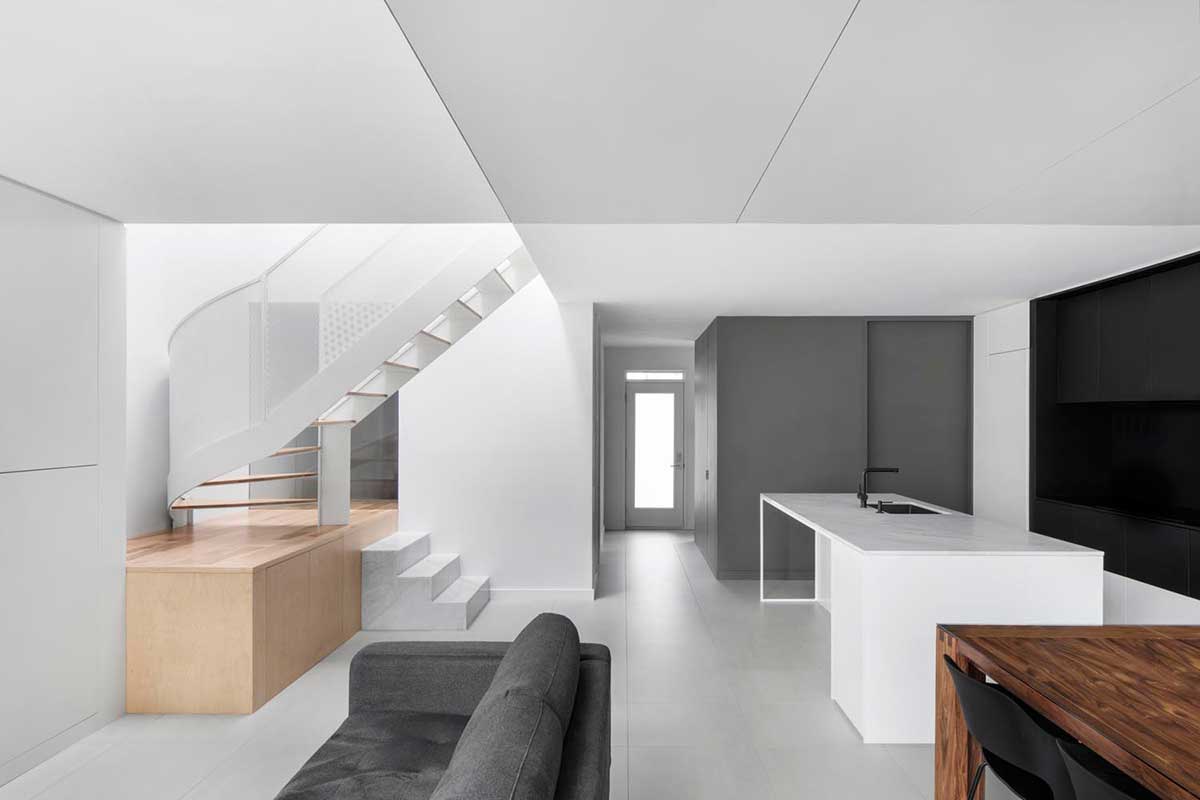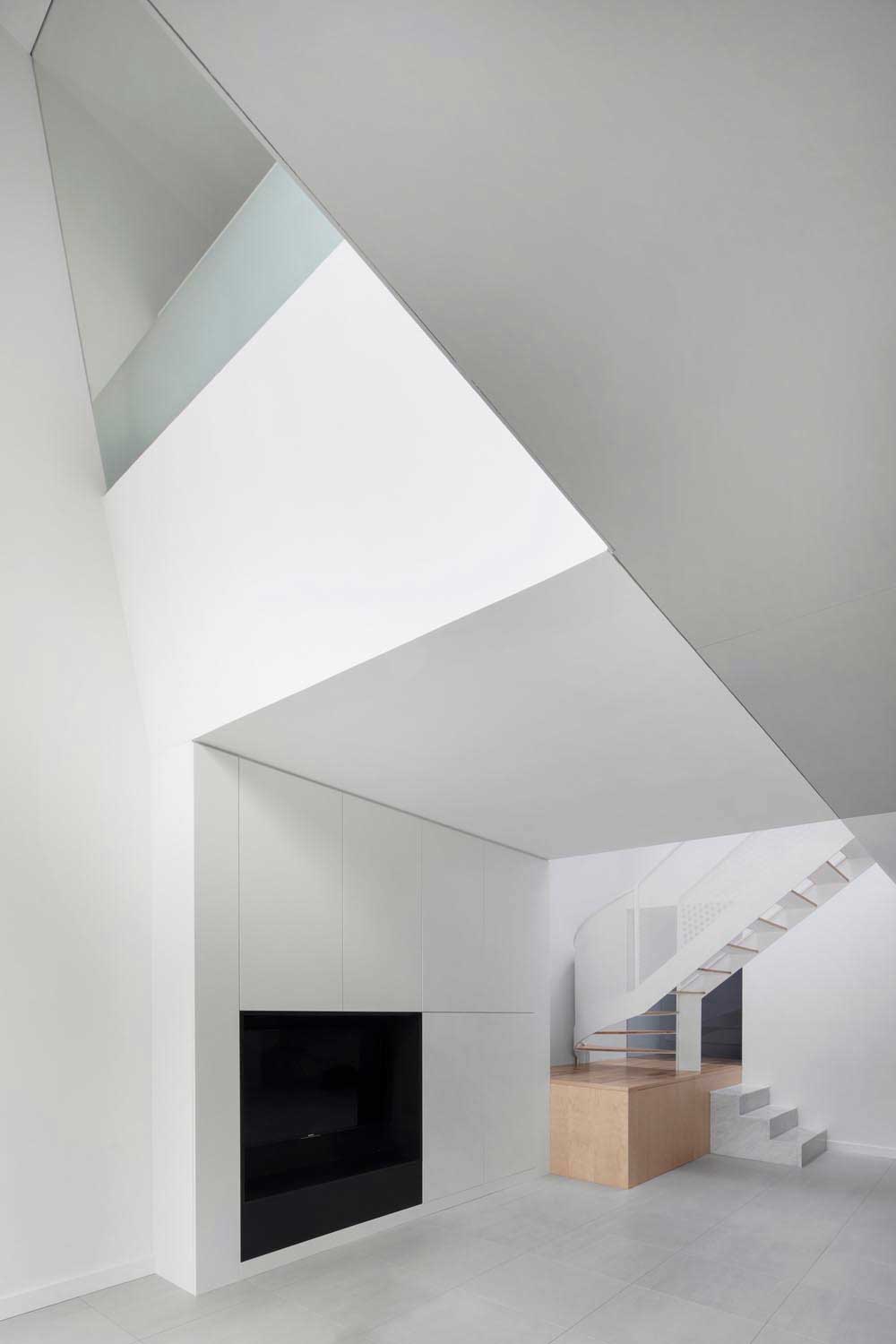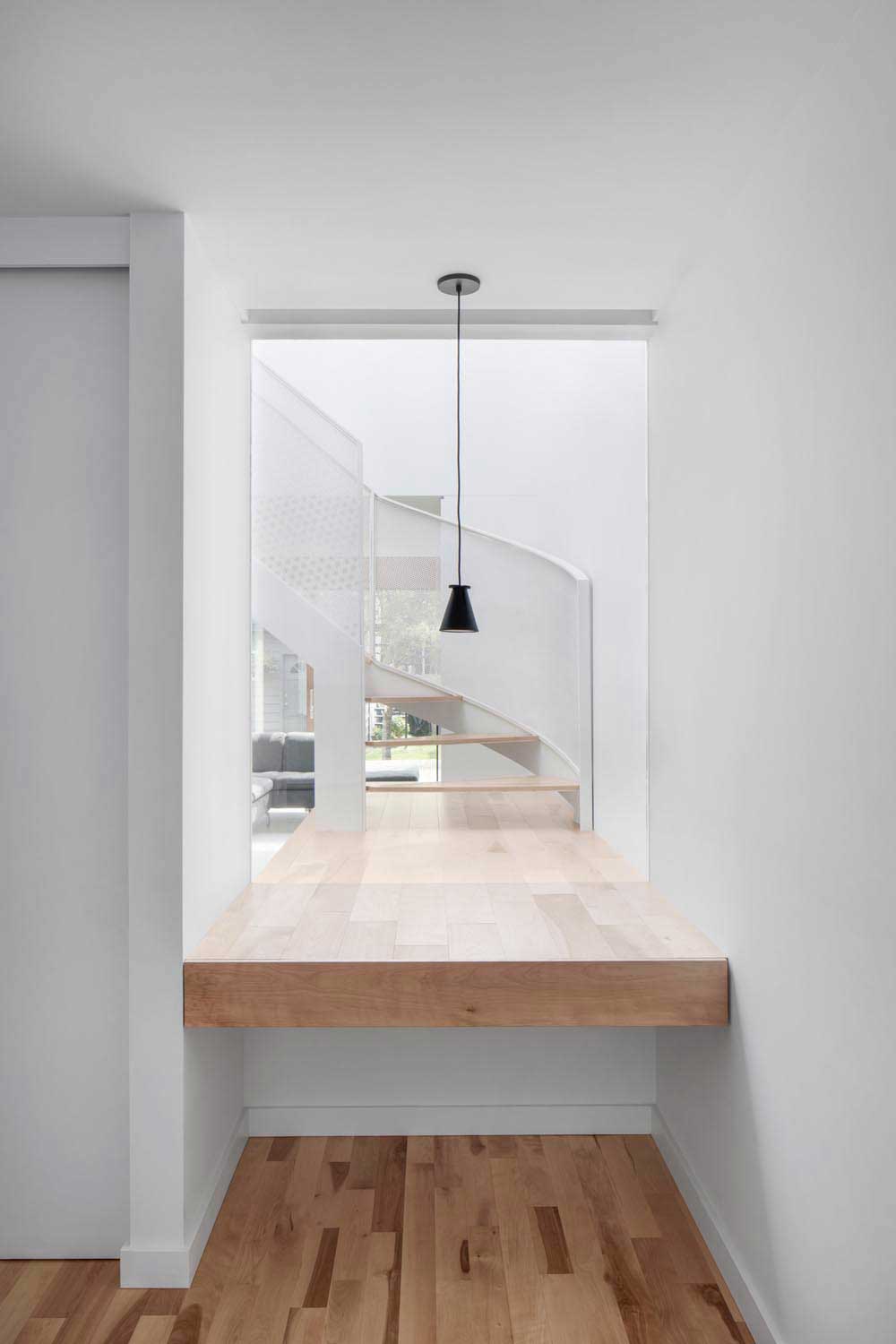 Angular walls form various formations throughout this residence, and multi-tones formed out of small grey, black and white tiles in the bathroom, offer an element of depth to an otherwise flat white space.
Overall, the tone maintains a minimalist approach throughout, just as the design itself embodies, allowing this home to come alive with the personalities of the family members inside, instead of through "stuff". A novel ideal; one that I applaud.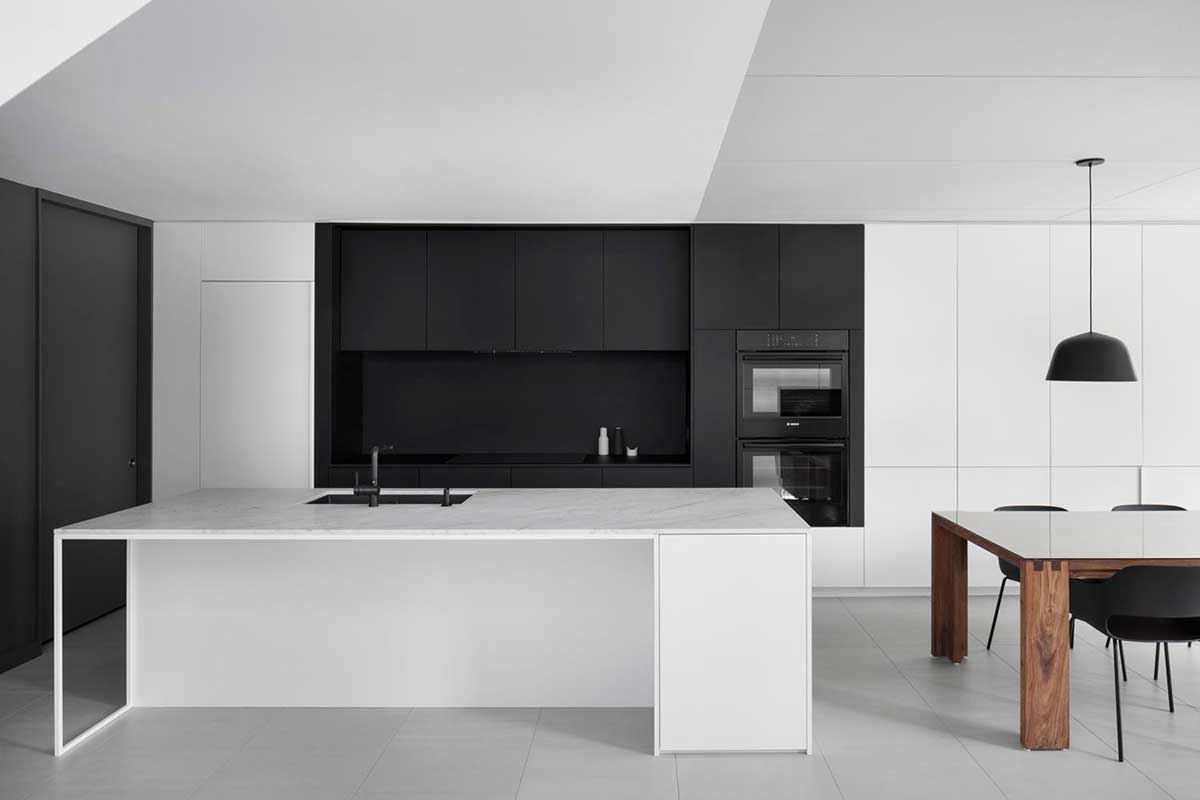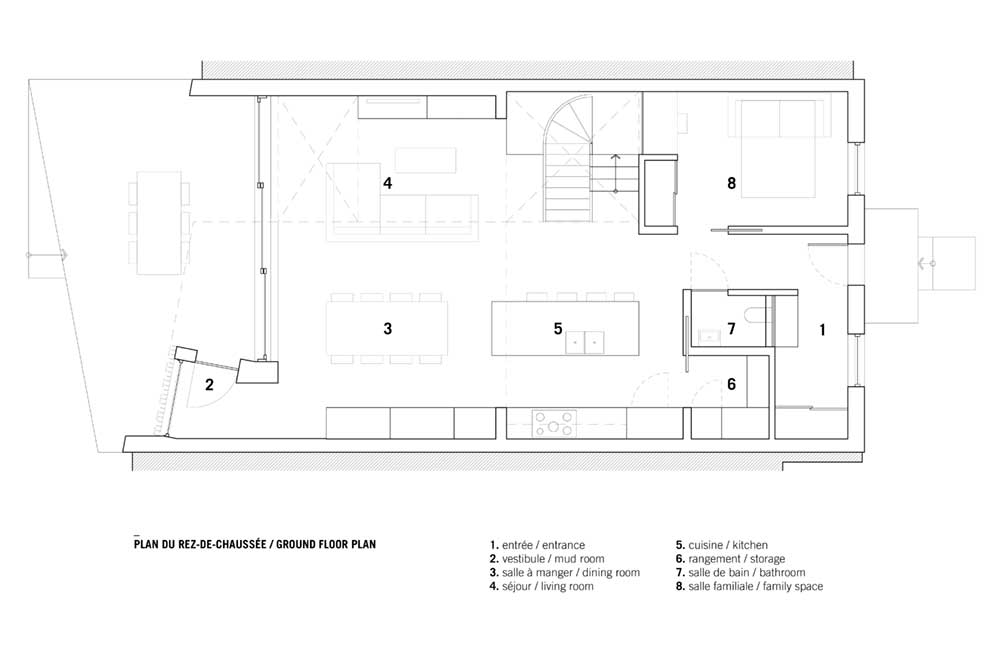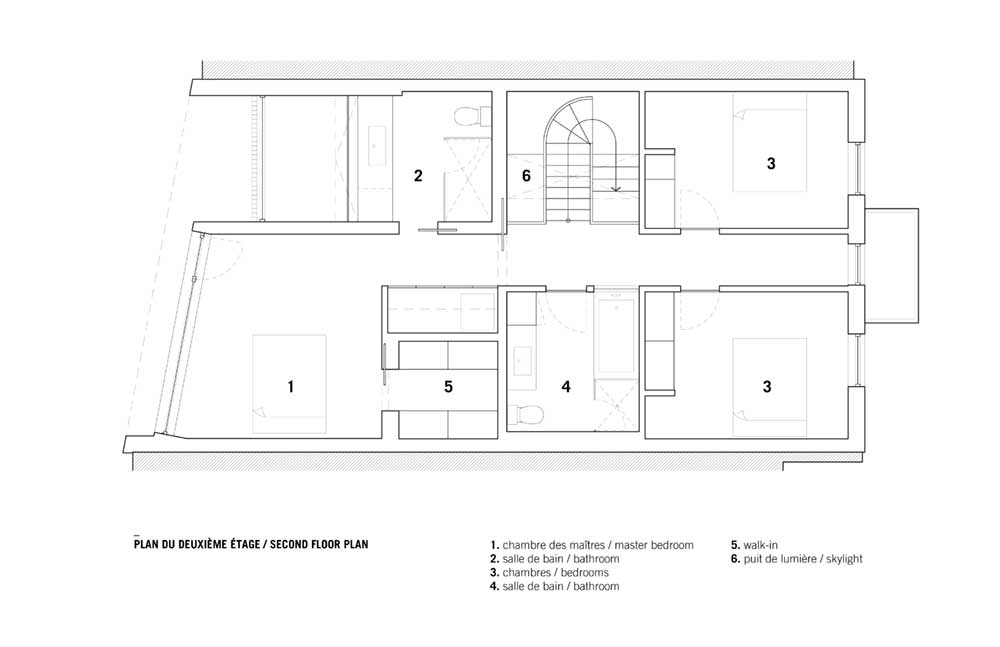 Architects: Naturehumaine
Photography: Adrien Williams