SBL Apartment is a visual 'OMG'. This downtown space set in Montpellier, France, has been refurbished in a way that has maintained its old world charm of high ceilings, radiant heating and picture windows, while adding modern elements such as the transparent enclosed kitchen – setting itself apart from the open-plan dining and living areas.
This statement centerpiece that is the kitchen, offers Edison lighting, a custom wood breakfast bar with wood stool seating, and an elegantly designed cement tile floor that contrasts strikingly from the home's plank wood flooring.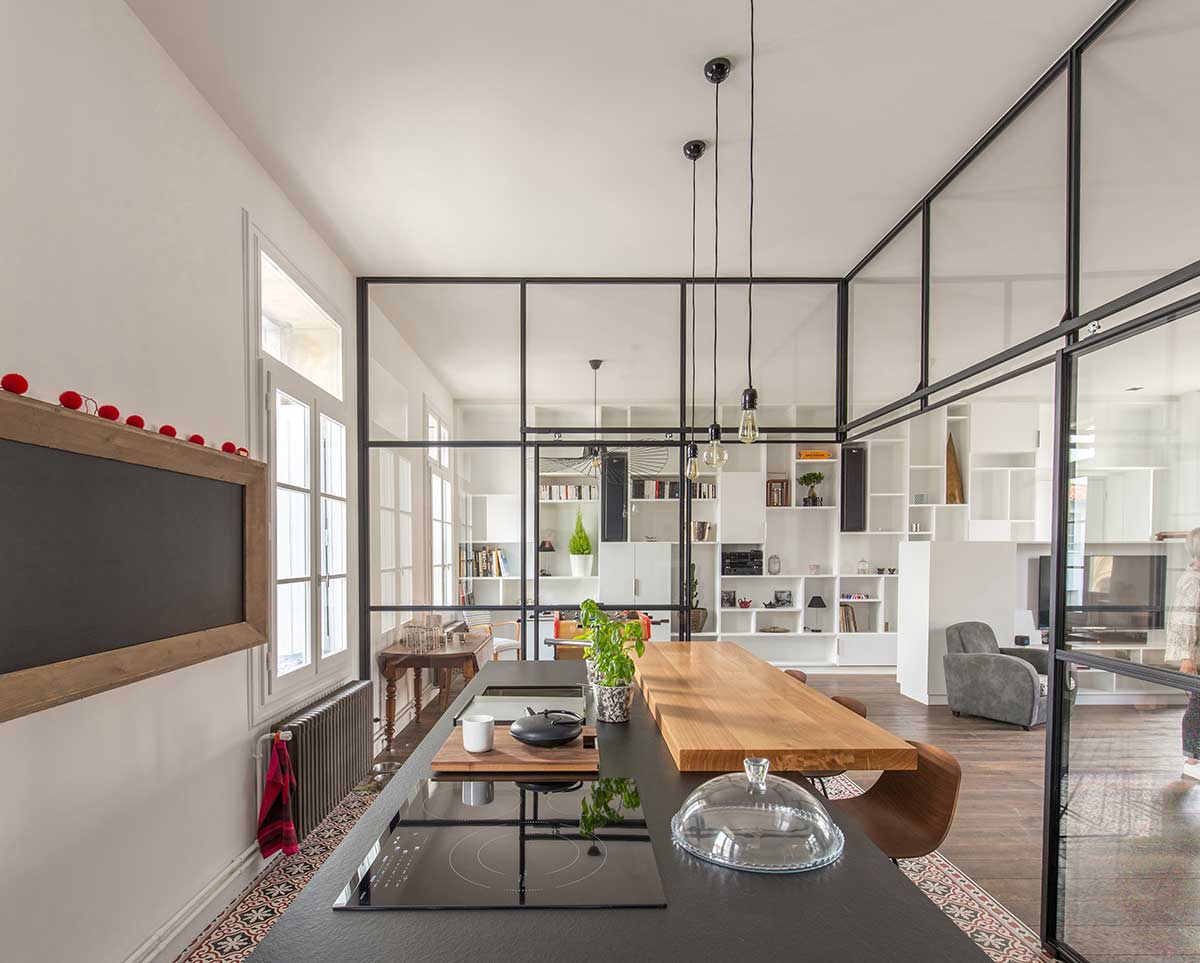 Black framework found throughout the home sets itself apart nicely from the stoic white shade consistent along the walls and shelving, while random furnishings – such as the Foosball table, keeps this apartment from appearing overly formal.
The mismatched living room furniture also shows the fun nature of the occupants, while the black lacquered walls and wood inset cubbies maintain its elegance.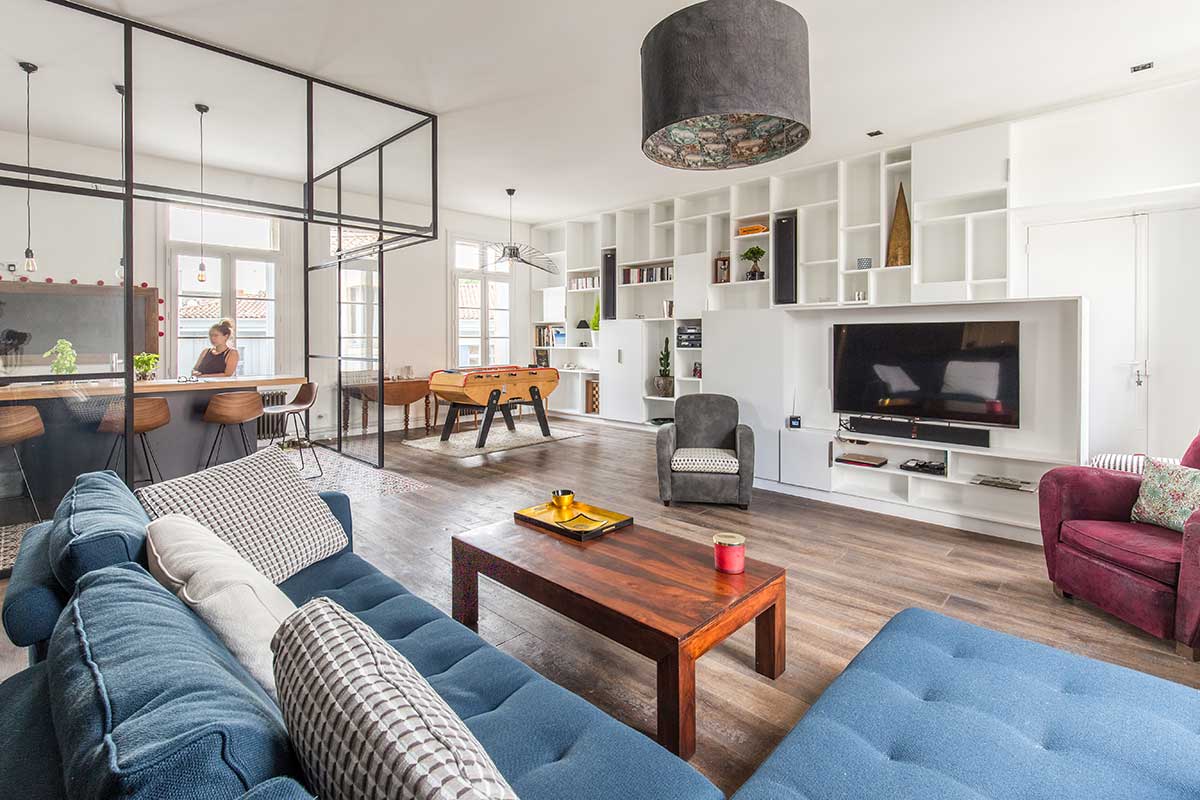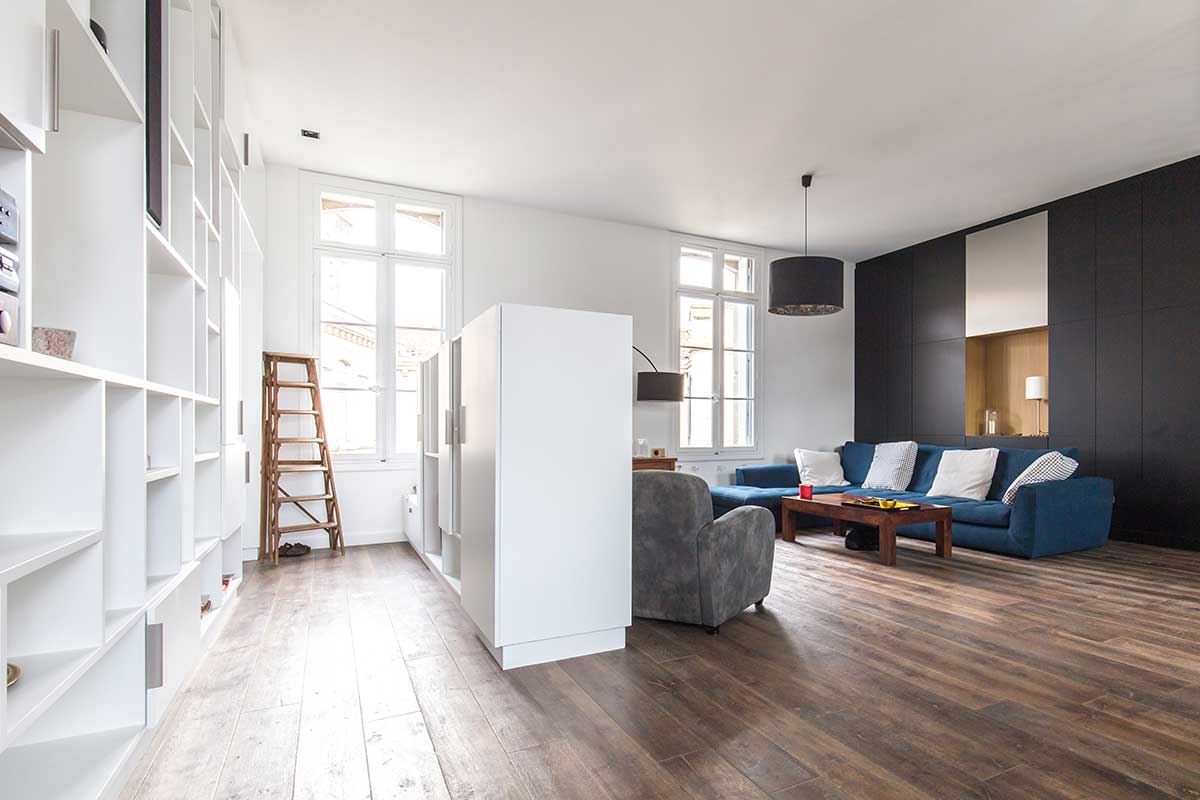 A look into the master bedroom shows that it too dons the same black wall design that couples as a headboard, while the bathroom offers a regal air combining a glossy black tub with matte monochromatic tiling – an overall modern design that shows all who visit just how sophisticated this space truly is.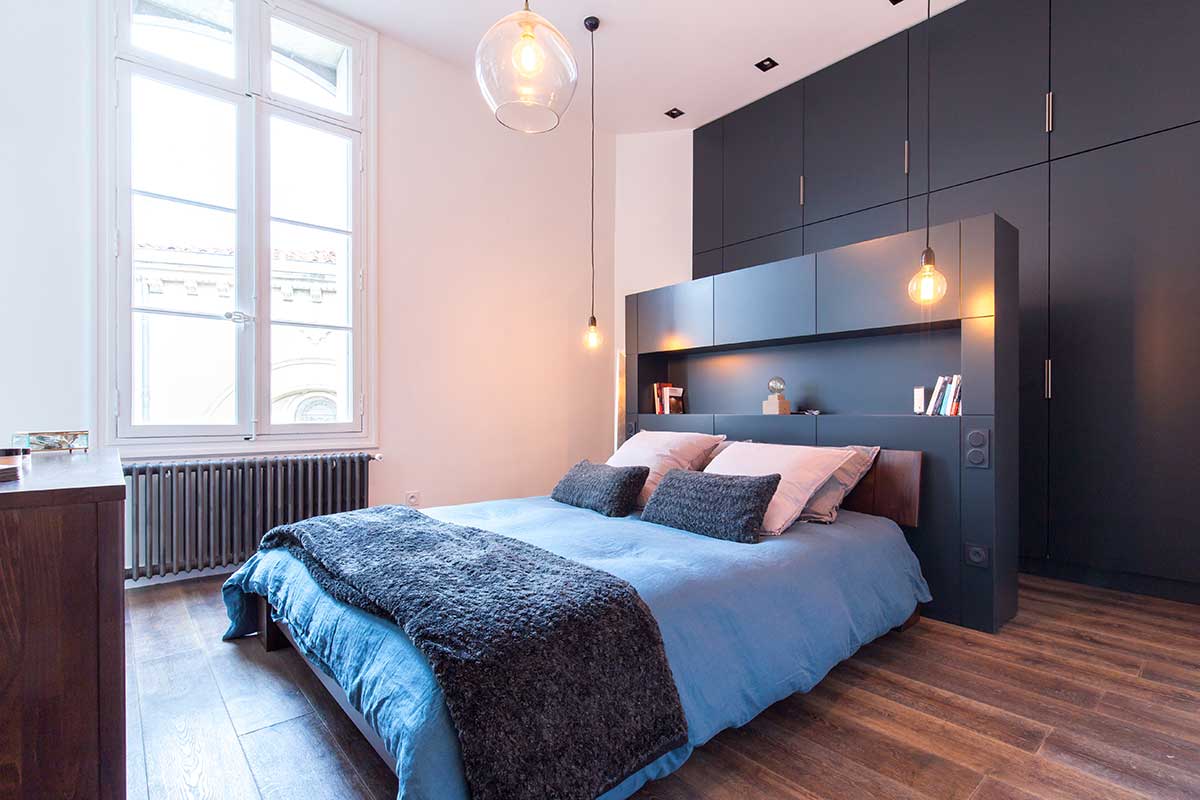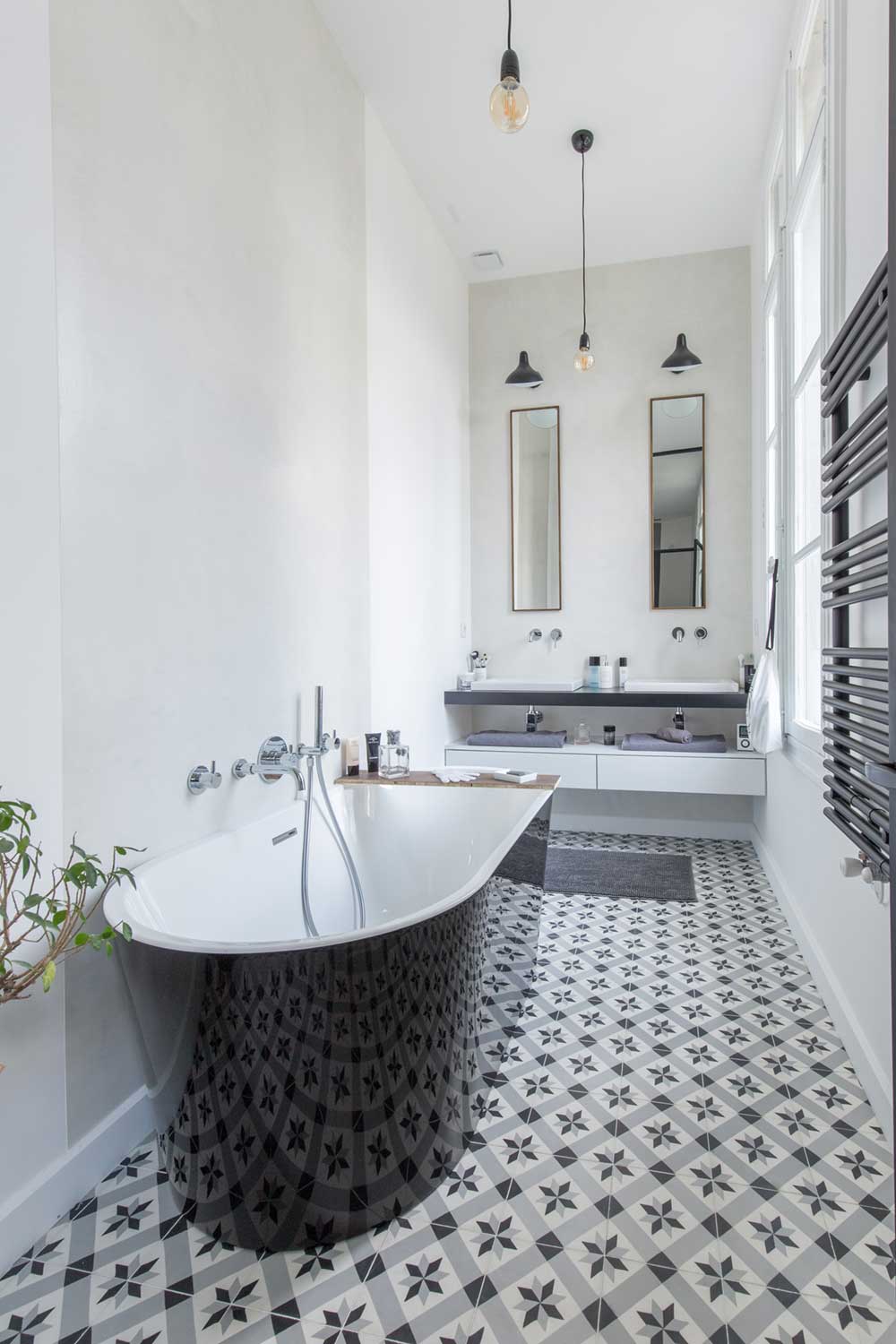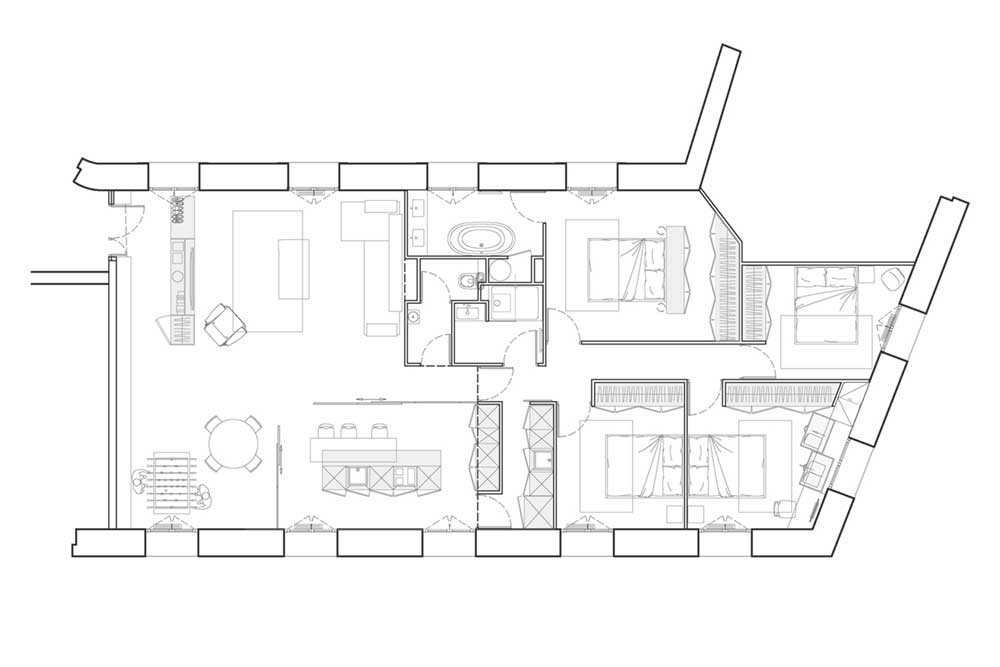 Architects: Brengues Le Pavec architectes
Photography: RBrengues photos