Walk amidst the shaded bliss of Villa Jardin, and discover what tranquil truly means. Winner of the American Architecture Prize for 2017, this patio palace, designed by ASP Arquitectura Sergio Portillo, and found in the west side of Mexico City known as 'Ciudad de Mexico', creates an outdoor space unlikely to be found anywhere else in the region.
From the sweeping city views the outdoor addition offers, to the live wall design, along with the various height and depth surrounding the home; comfort and serene join forces – turning the main living quarters into an oasis of grand proportions.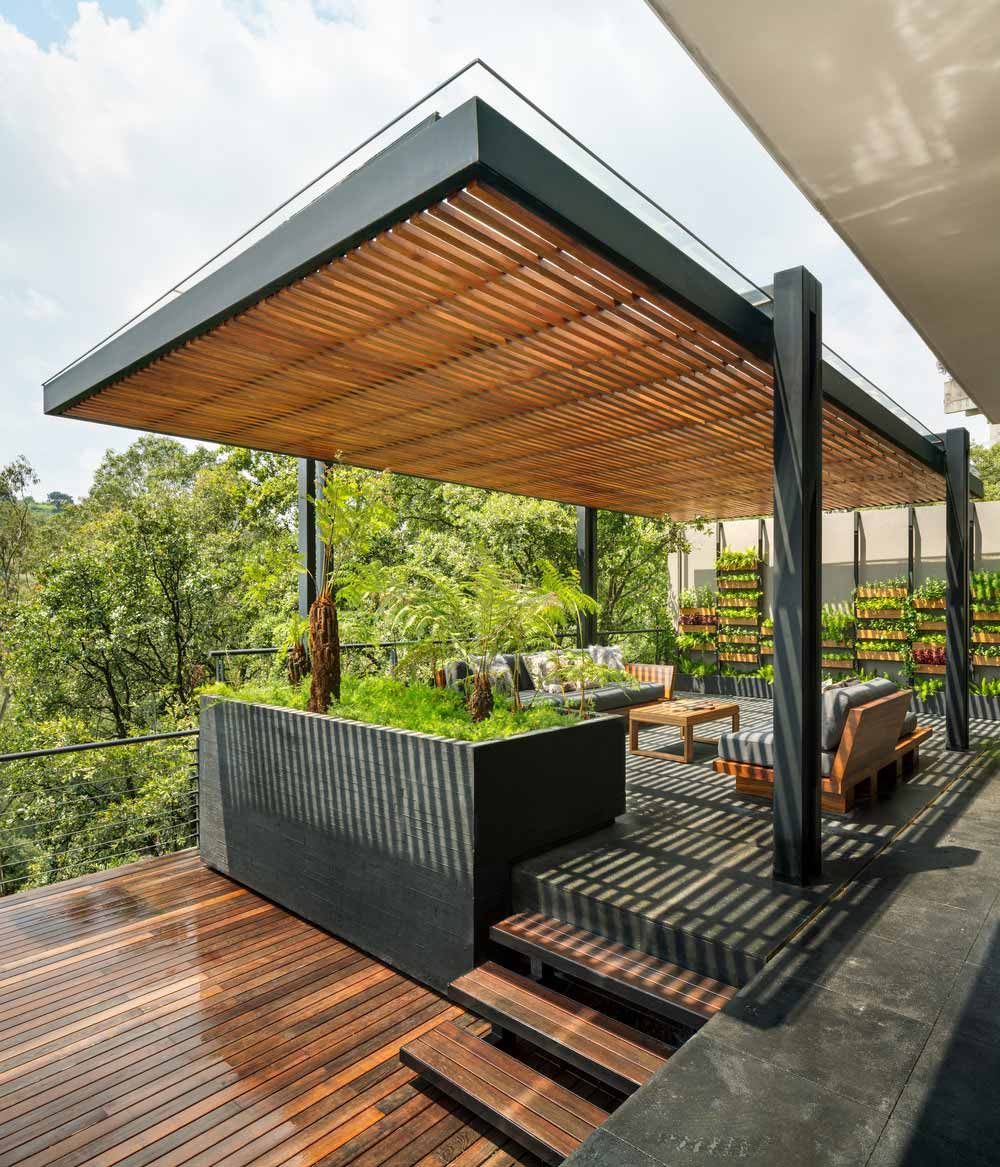 One of which outdoor sitting areas, sits just outside of the dining and living room – both in full view courtesy of the floor-to-ceiling windows surrounding them, while a reading nook can be found in another corner of this home's outdoor spaces.
All laced in rich wood, black lacquer and cement slabs, these separated resting areas are connected through a gully, where the adjoining staircase leads you through an enchanted path of nature's living wonders.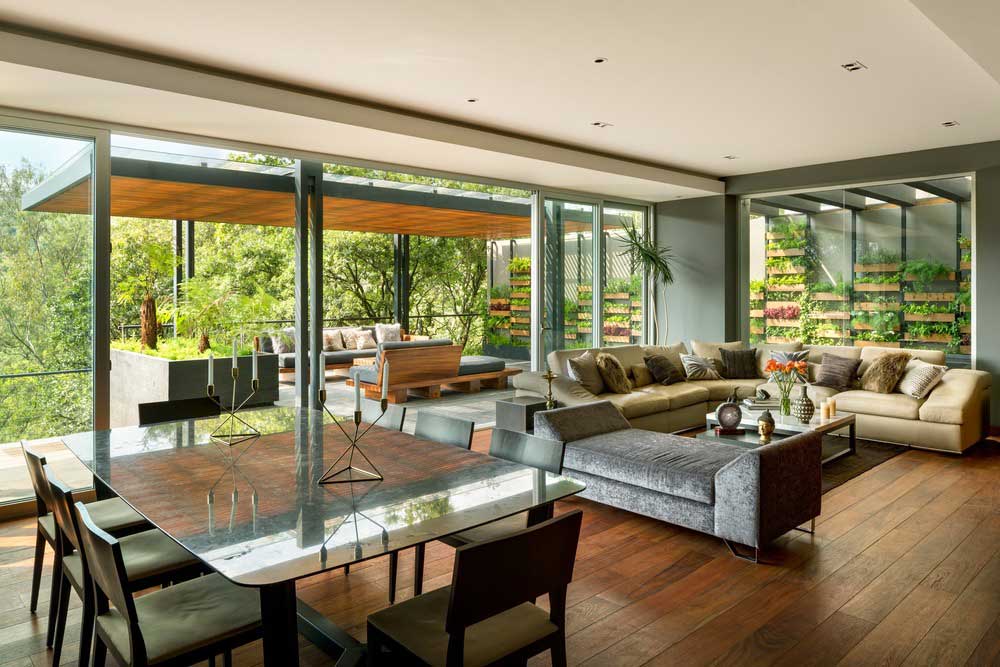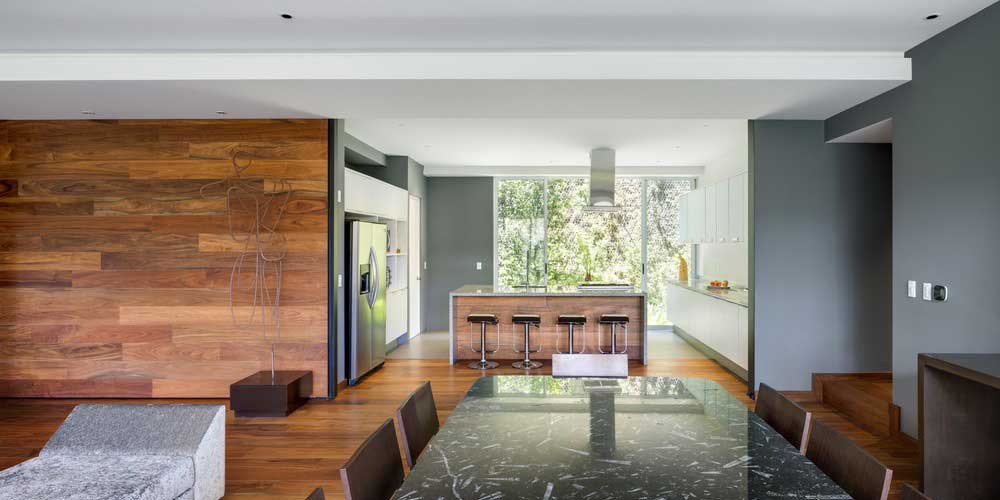 The home itself, although beautiful, is almost a second thought to the paradise outside, where a pool of water, energy stones and a vegetable garden come together to create the elements that deliver the Zen flow that is this true Mexican beauty!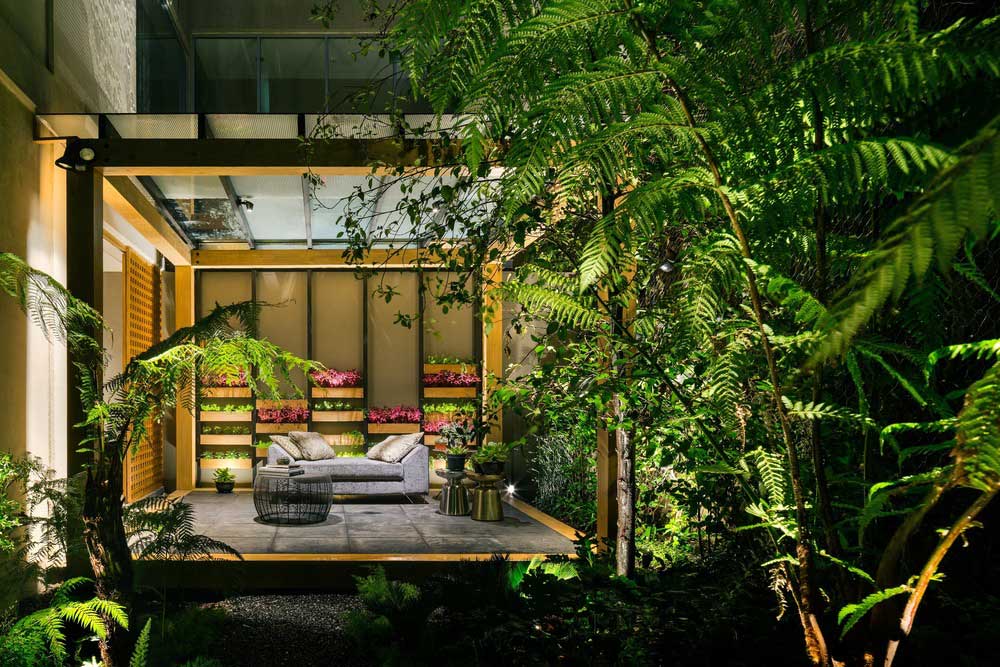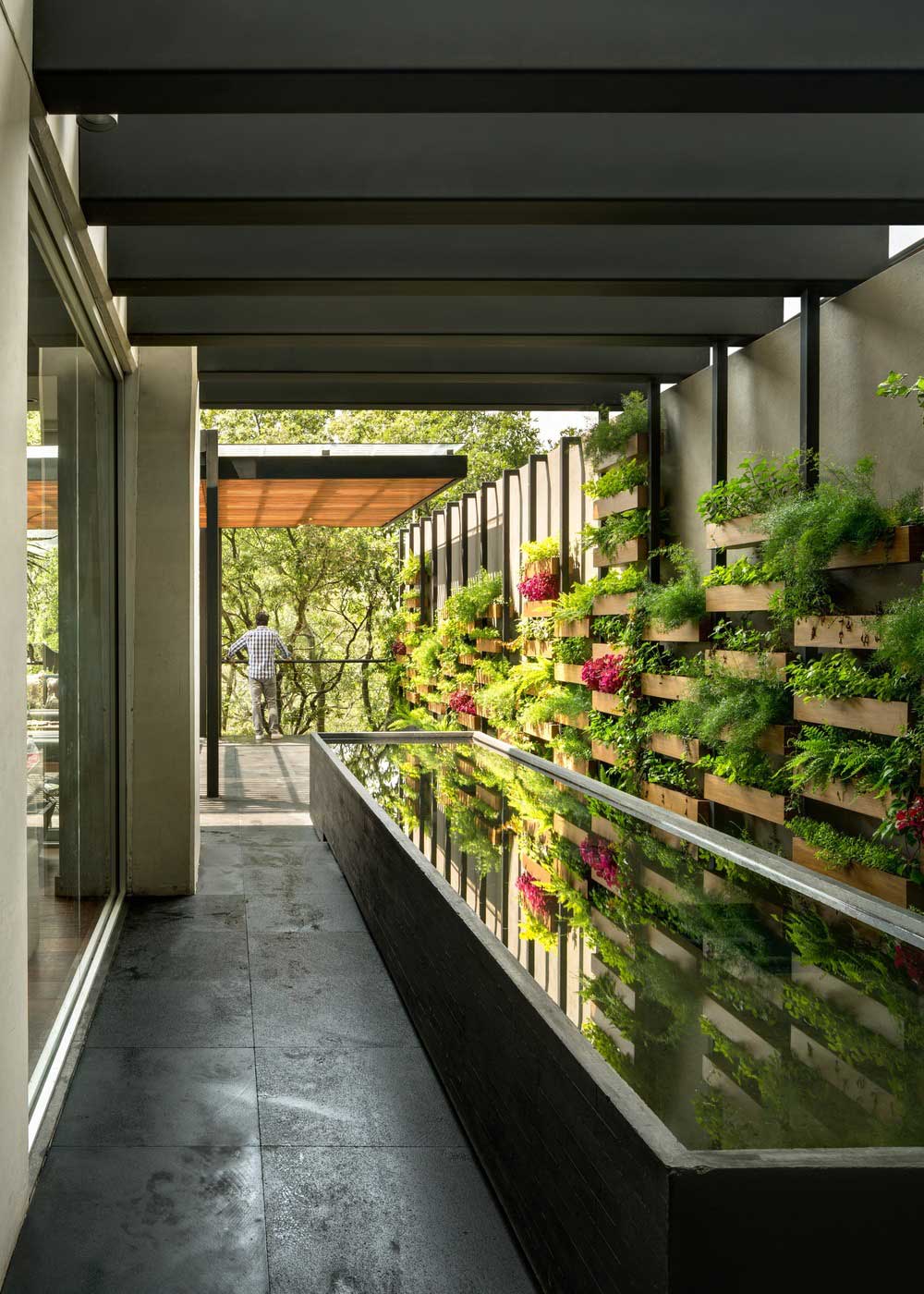 Architects: ASP Arquitectura Sergio Portillo
Photography: Rafael Gamo