Hold on to your hats gentlemen; cause this lady's a looker! From the exterior facade offering an abundance of windows, wood frames and brick, to the interior nuance nooks and crannies; This London period terrace house combines contemporary and traditional beautifully.
As a Victorian original, it was remodeled in 2015 by Amrita Mahindroo of Drooprojects, and with 320 sq.m. to work within, they created a delightful space for the owner.
Boasting of 5 bedroom and 5 bathrooms, there has been a semi-seamless marriage between old and new, keeping signature items such as the fireplaces, intact, with each offering their own exquisite design elements.
Although modern entertainment inserts were added, and flush cabinetry inserted within the bedrooms and kitchen, along with elegant marble and glass displayed throughout the bathrooms, it doesn't distract from the original nature of the space.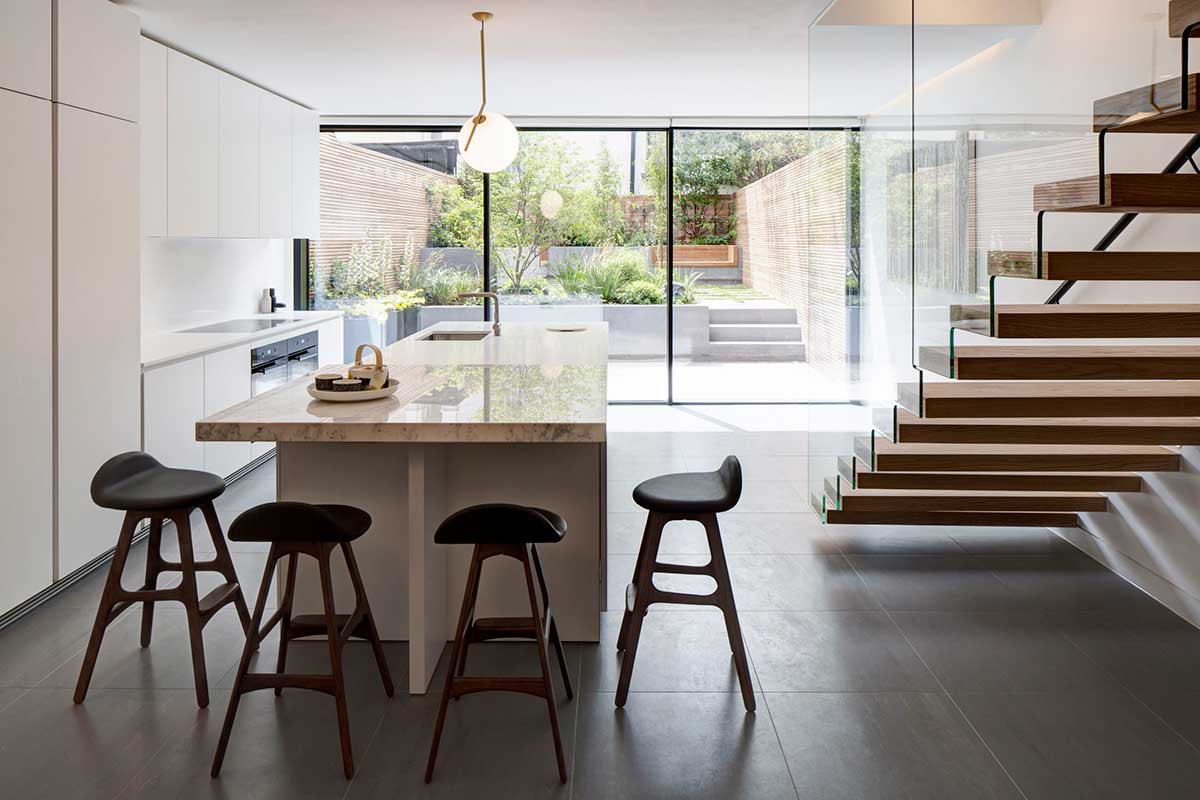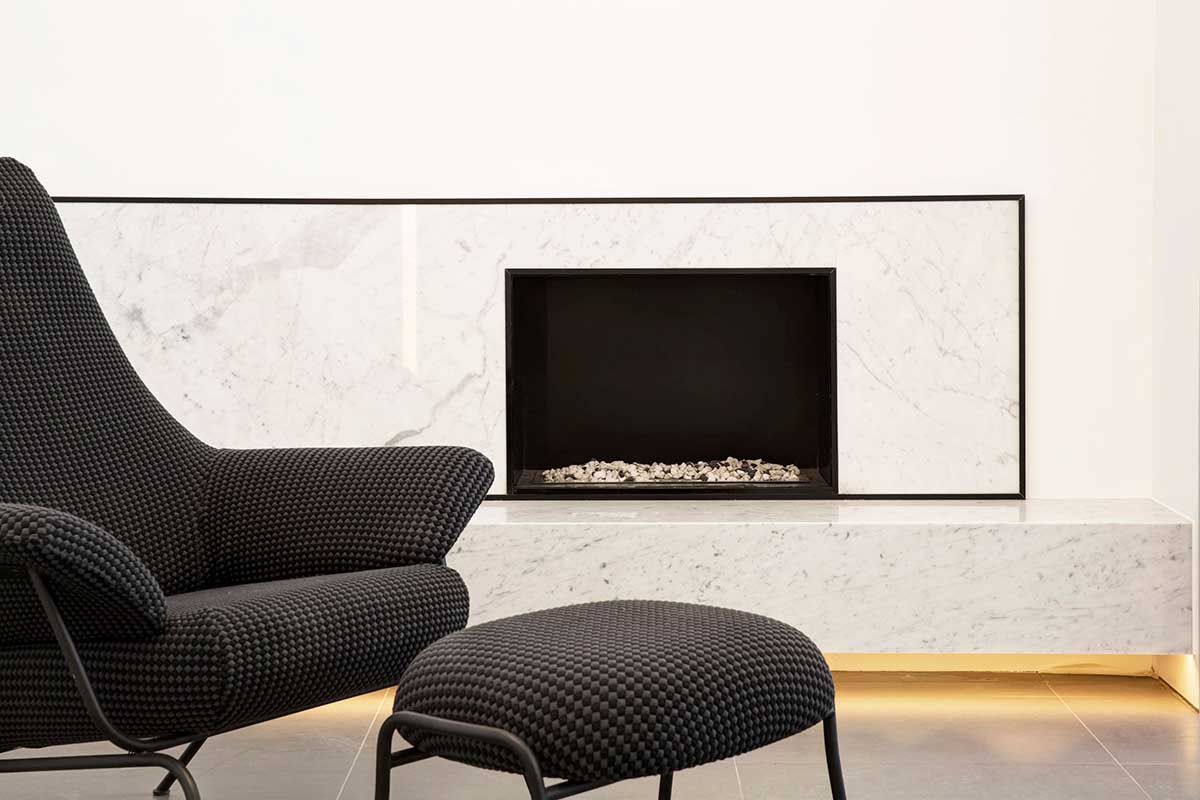 The suspended wooden stairway leading from the kitchen, which opens up onto an outdoor terrace, creates an unobstructed view and allows you to look straight through the rooms' soul.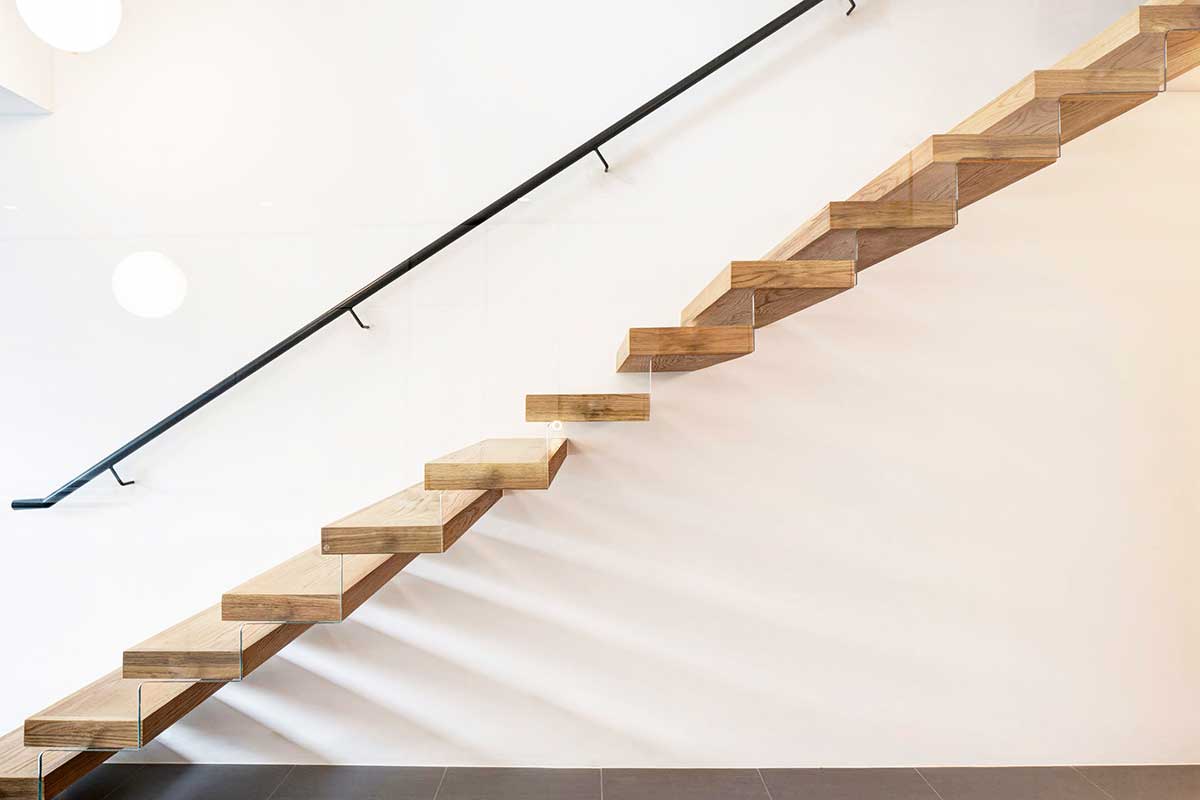 Meanwhile, the sitting area above hovers over the same outdoor visage, set with a simple grey couch and loud and proud portrait behind it. Rich black joinery and window frames also add to the appeal of this home, and parquet flooring ties in the traditional stance of the space.
Although large, the home looks quaint, offering features throughout that are simply divine …bringing just a little bit of heaven down here to earth.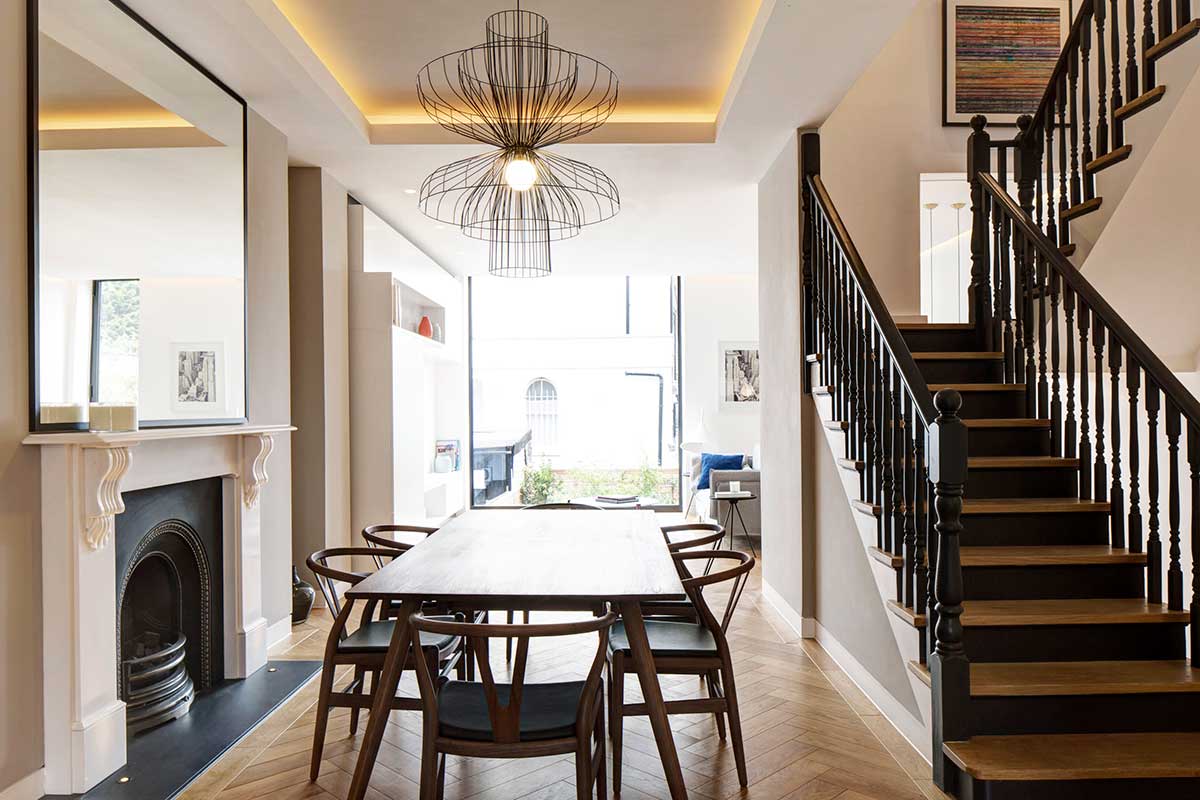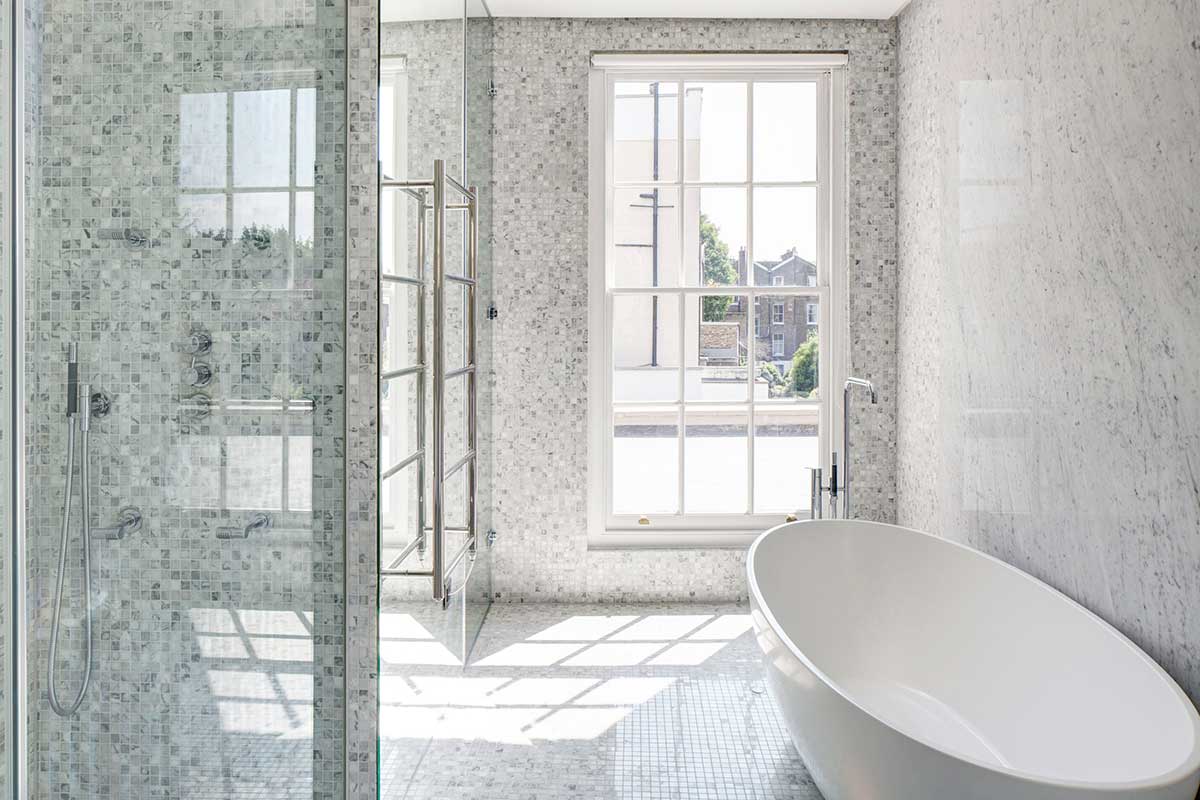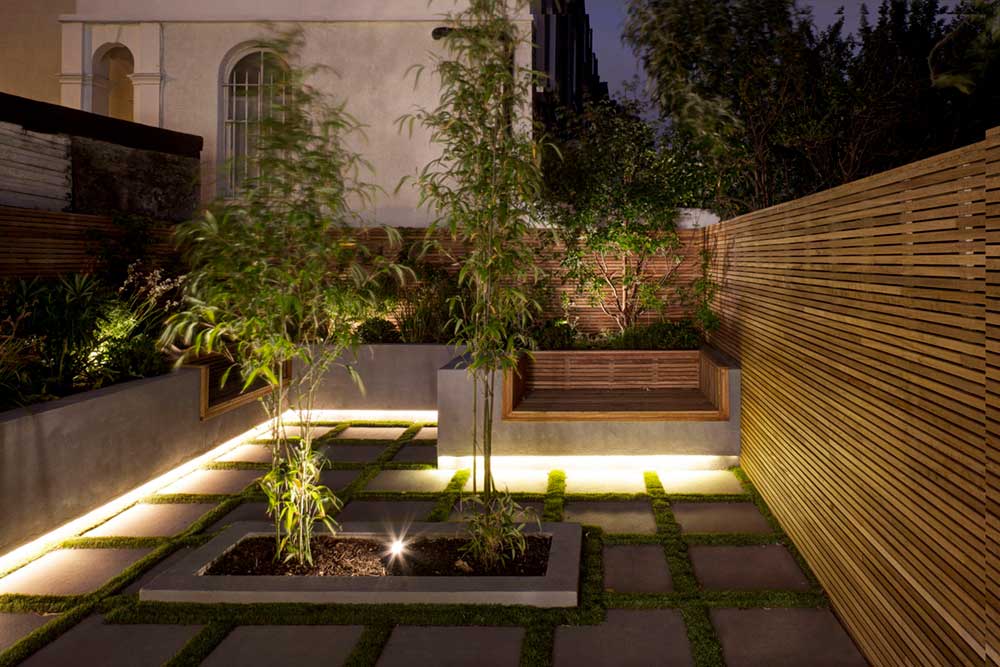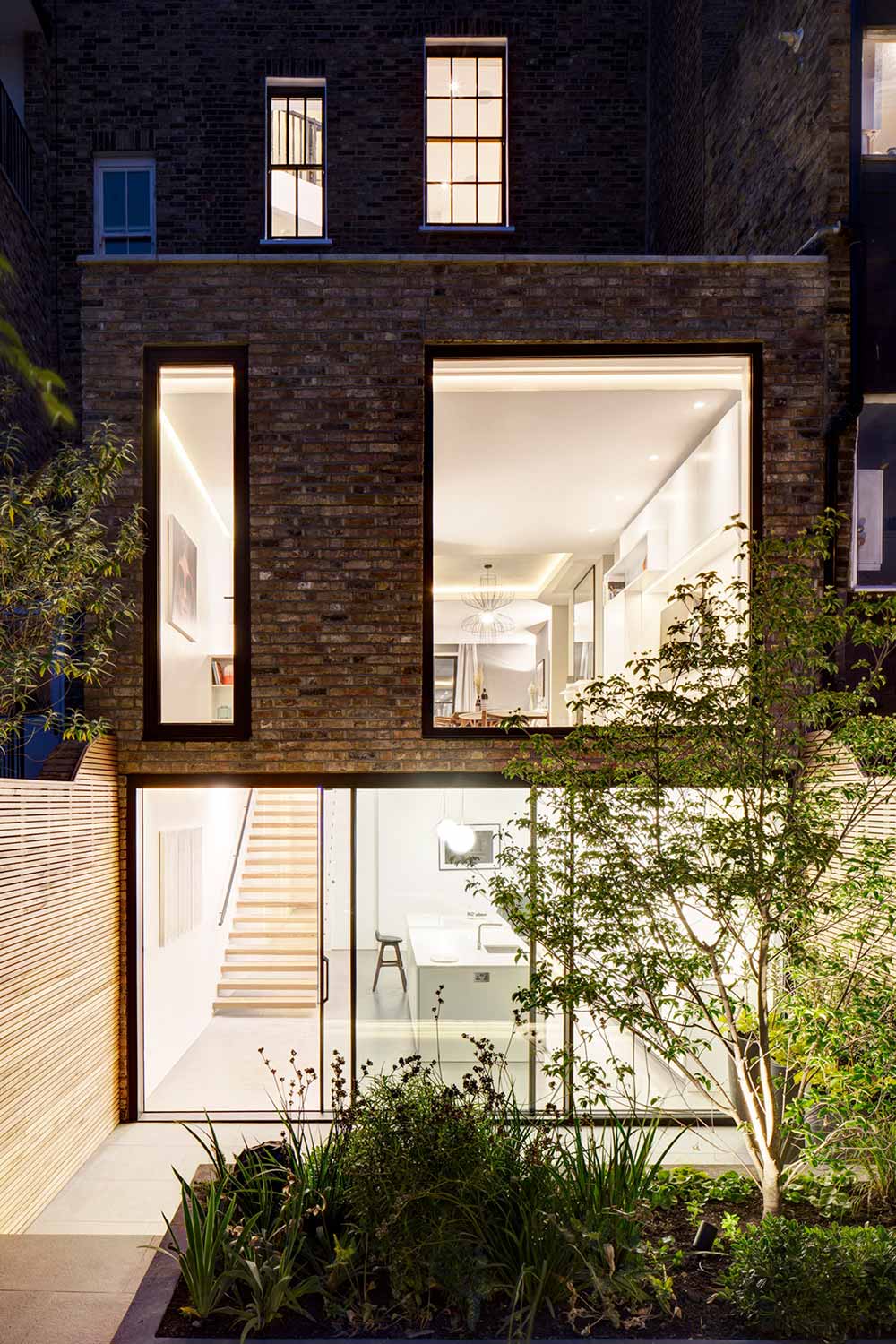 Architects: Drooprojects
Photography courtesy of Drooprojects