Prepare yourself to be graced by Grasmere – a Victorian house located in Hawthorn, AU, turned into a bright, modern space for one lucky family to call home.
Outside you will find out just how old the origin of the home is, as a 100-year old Mulberry tree adorns the yard behind this 2-story abode.
Fitted with a patio that has been designed around the tree and fireplace, the charm starts on the outside and quickly makes its way in; where rich wood walls and cabinetry create a warm atmosphere, as does the wooden staircase that brings the first and second levels together beautifully.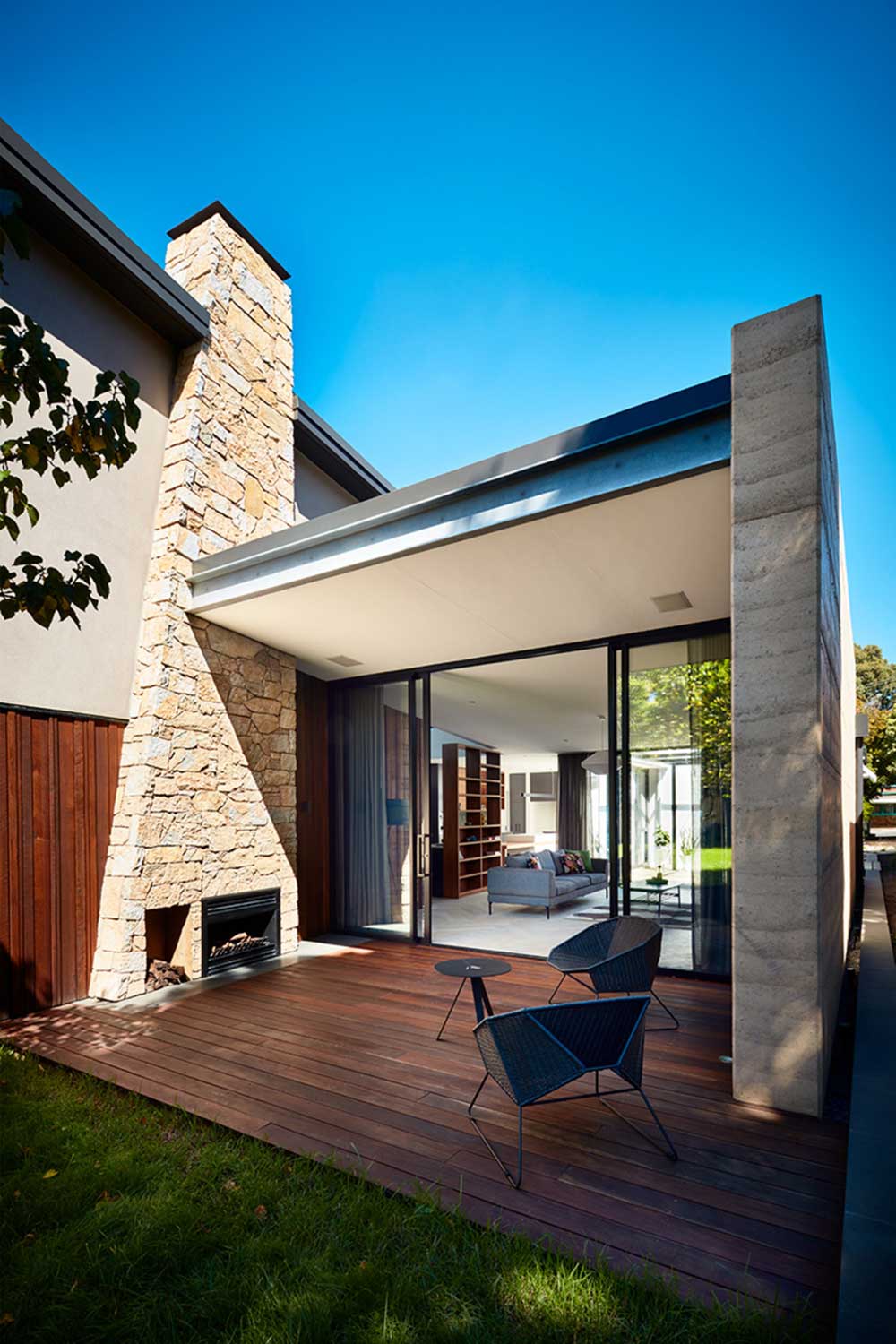 A rammed wood wall, inset with a fireplace atop a thick ebony base that runs the length of the wall, adorns the living room, while light parquet flooring merges timeless and modern throughout the first floor area.
Sustainability was also a big part of this redesign, with improvements such as implementing massive windows that provide energy saving method – allowing for ample natural light during the daytime, and a wood burning fireplaces for the warm glow of heat in the evening.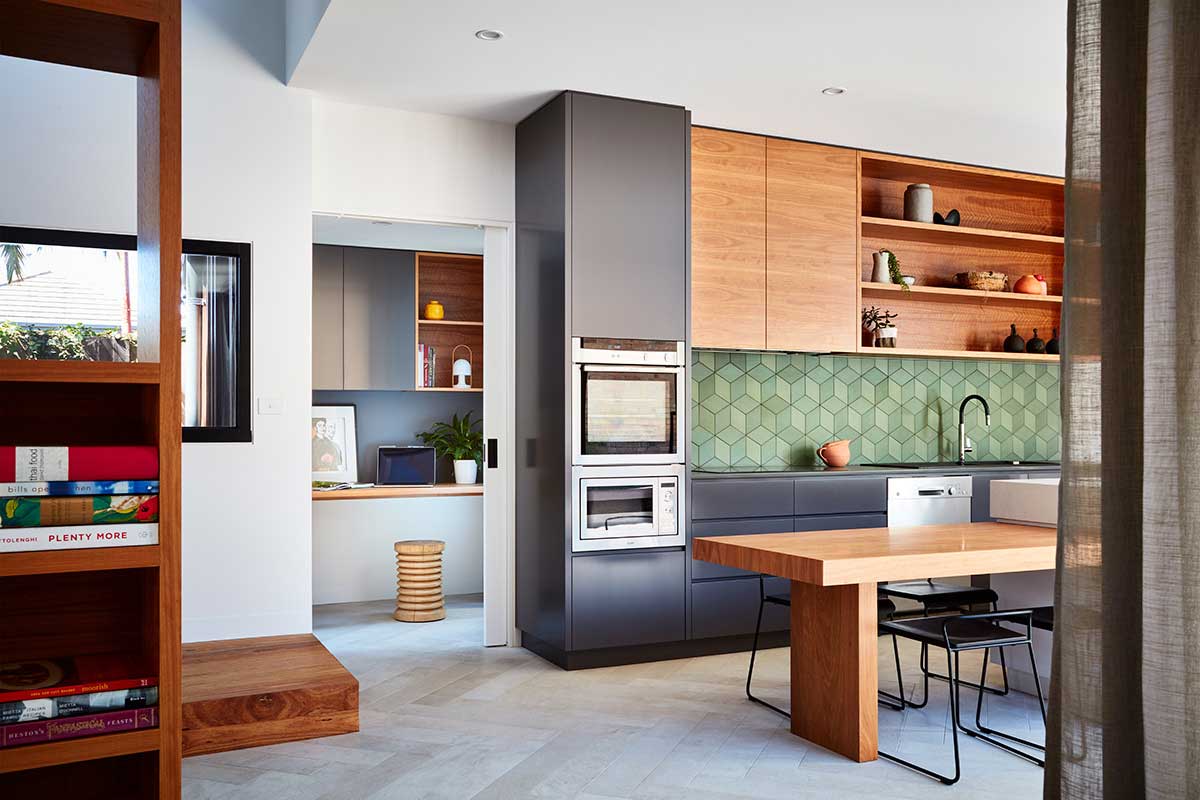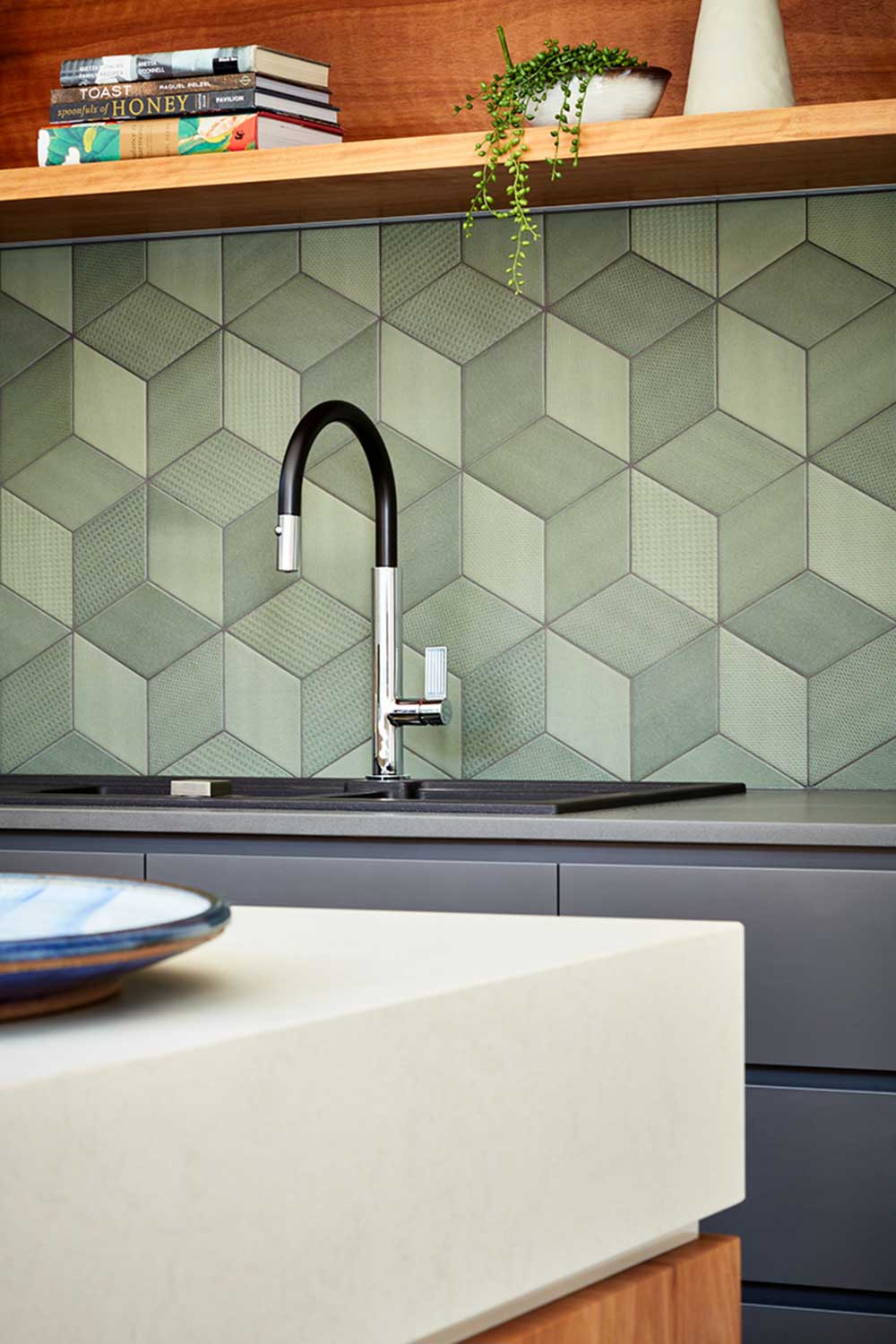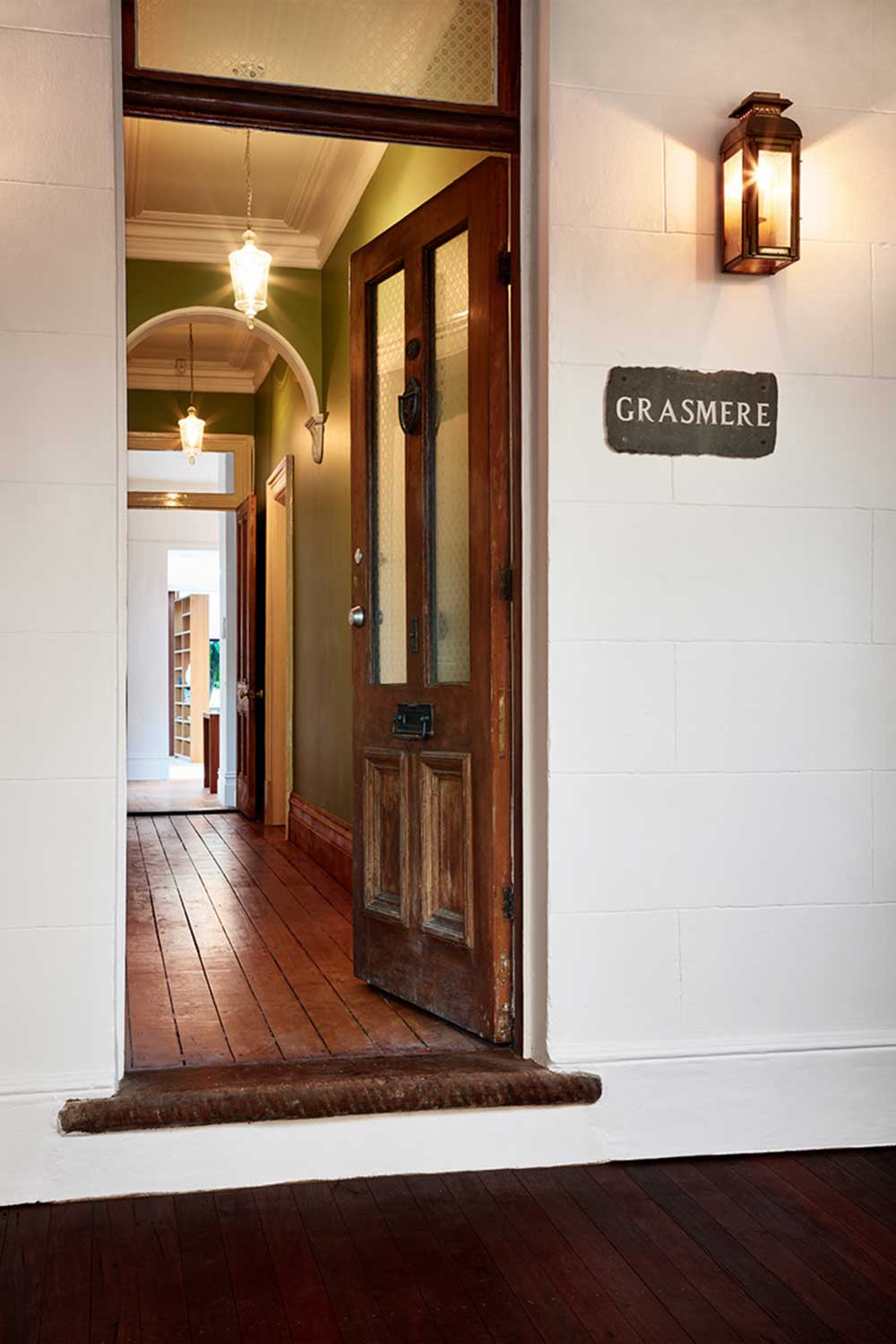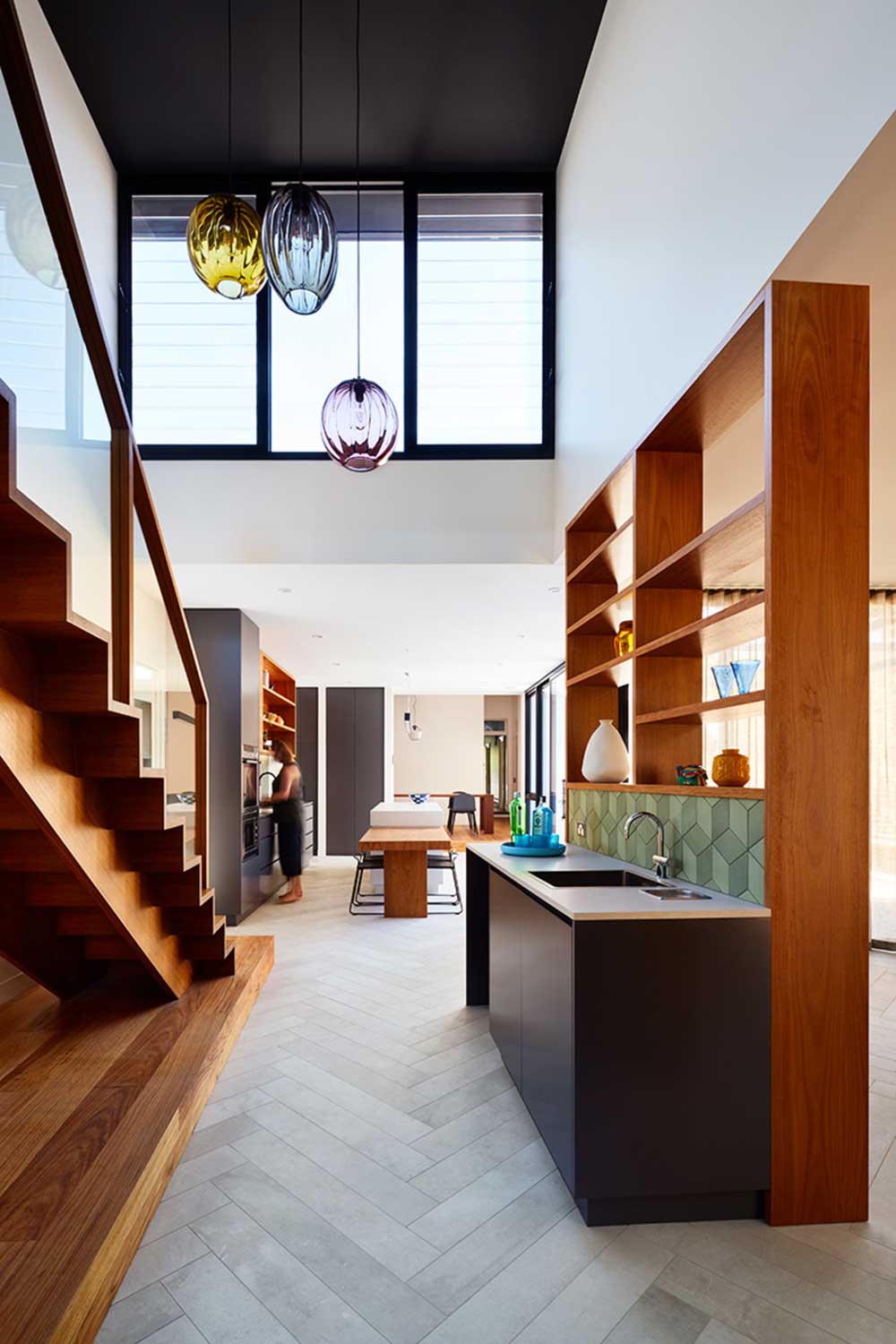 I would be amiss if I didn't mention one of the bedrooms that is nestled out the back, with just enough room for a bed, and fitted with a collapsible glass wall – providing the option to sleep in the elements.
Grasmere isn't "mere" anything, it is truly a delightful home that breathes nothing but pure joy outside and in.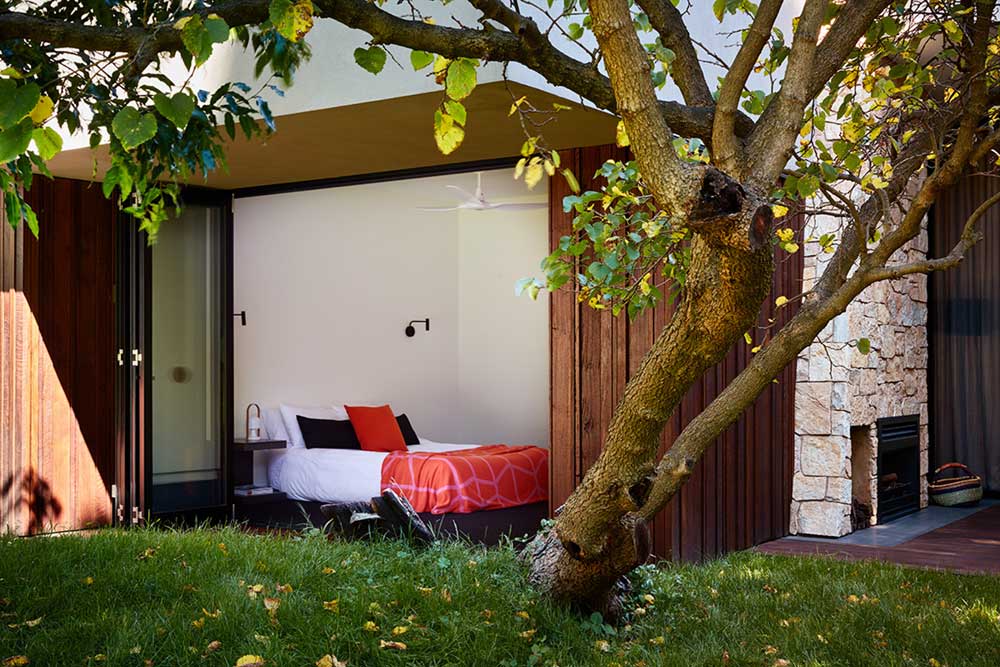 Architects: Bryant Alsop
Photography: Rhiannon Slatter