Filling the space of an expansive 5,200 sq. ft., Bellino Residence is a massive display of architectural and design work by Mayes Office. Located in the Pacific Palisades of the Santa Monica Mountains, this modern LA home is set against the Pacific Ocean and offers a roof deck in full panoramic view of it; which is just one of many views this space delivers.
Melding wood, steel, stone and concrete throughout the home, Bellino Residence combines modern and rustic, without being too cold – as modern can sometimes be, or too "cabin-y" – as the rustic theme often implies.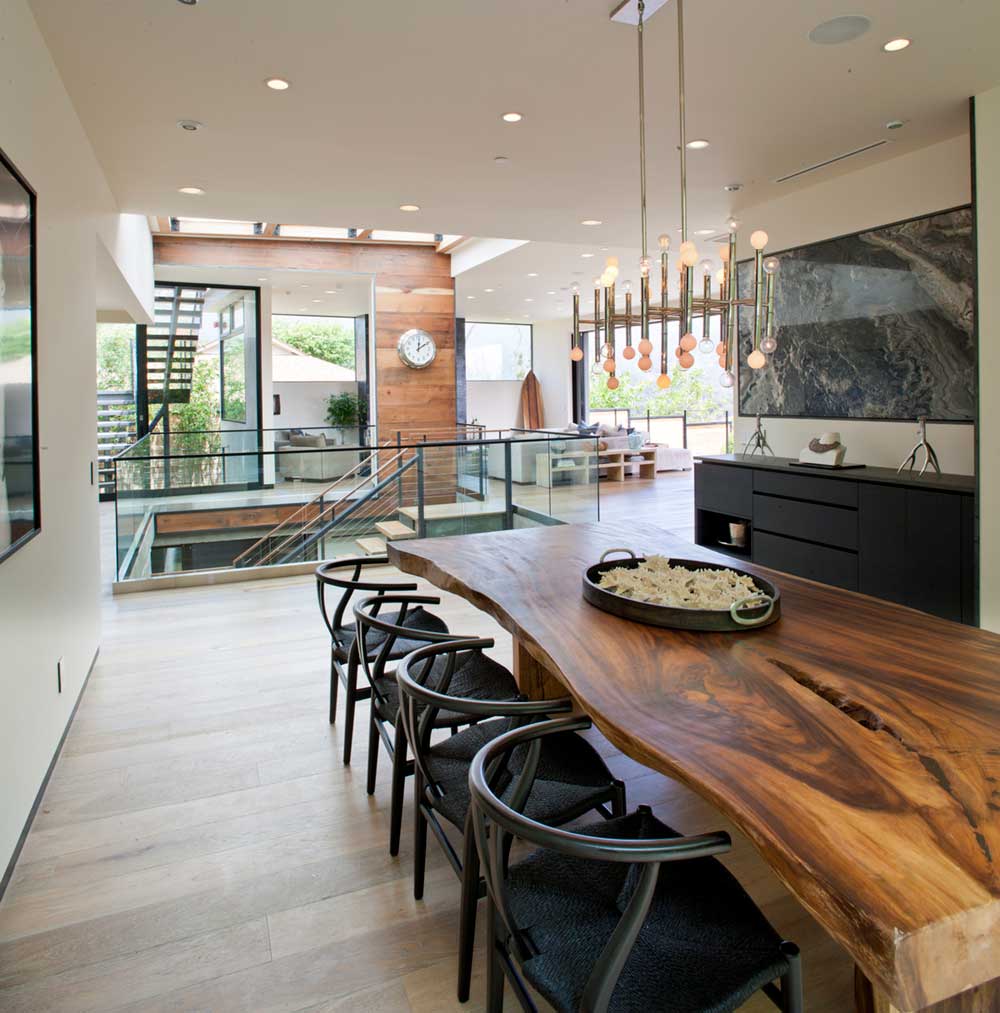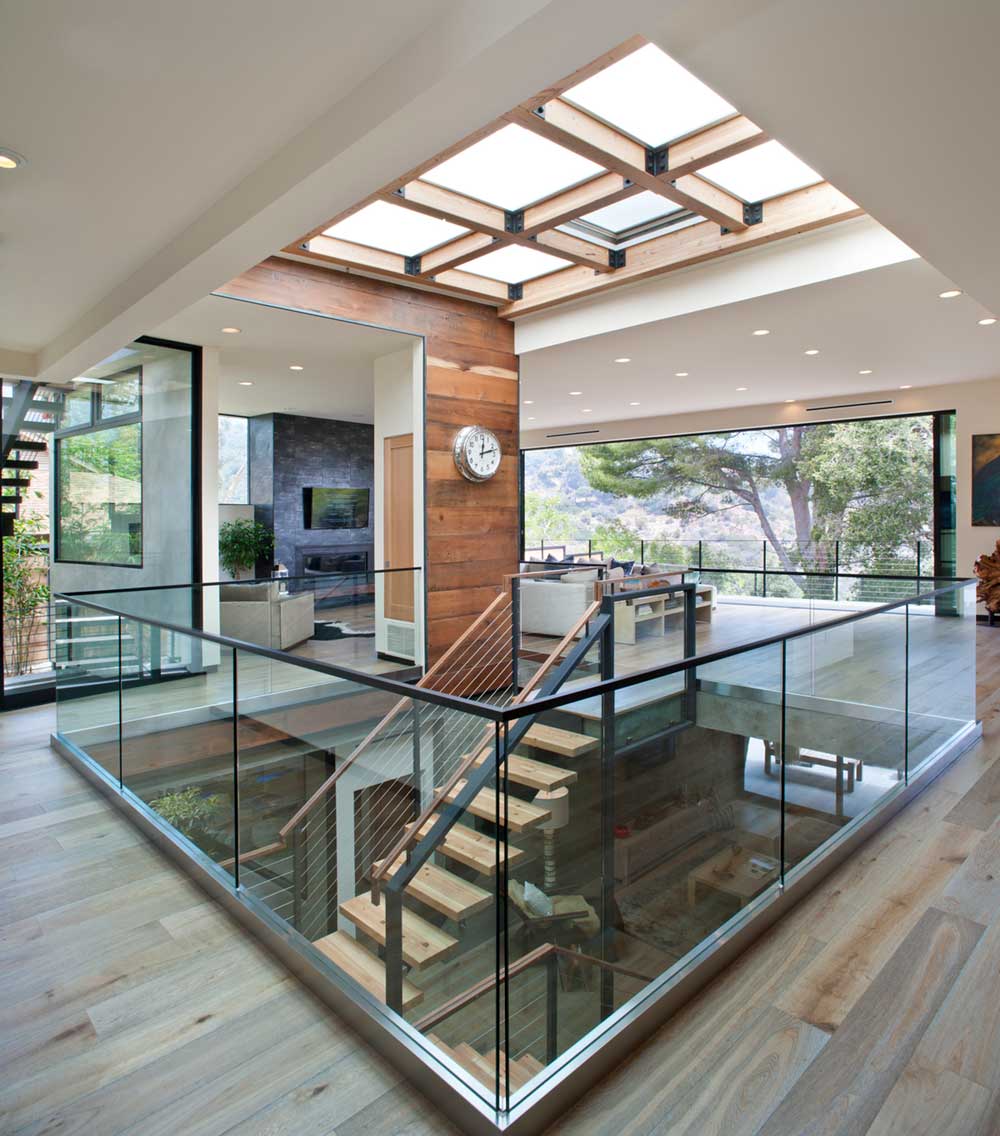 From the front the home is actually quite unassuming, but an aerial view shows just how majestic the space truly is, and stepping inside on the polished wood flooring – it is quickly apparent you are in for an architectural treat.
The stairwell to the upper level is glassed in so as to no obstruct any views inside the home, while a dugout was created to inset the home within in order to not have to forego the view or cause any issues with building codes in the area.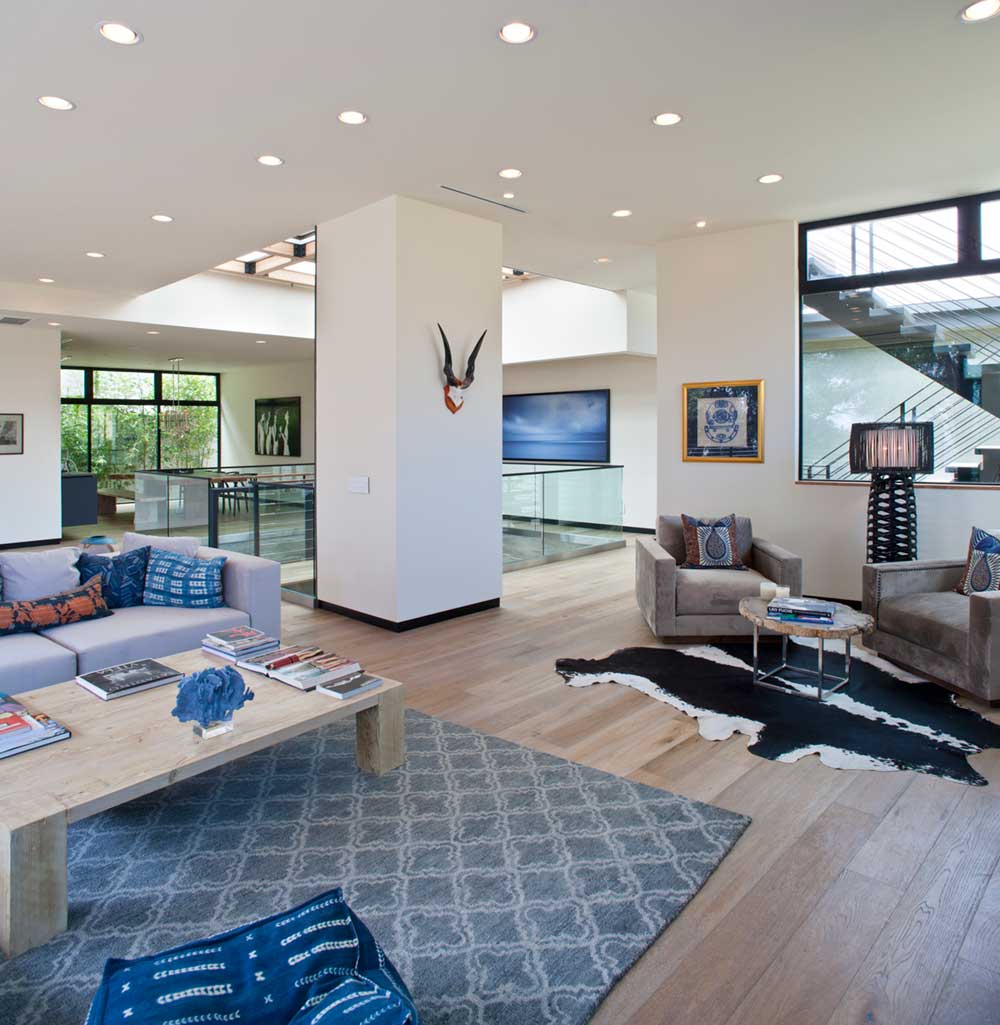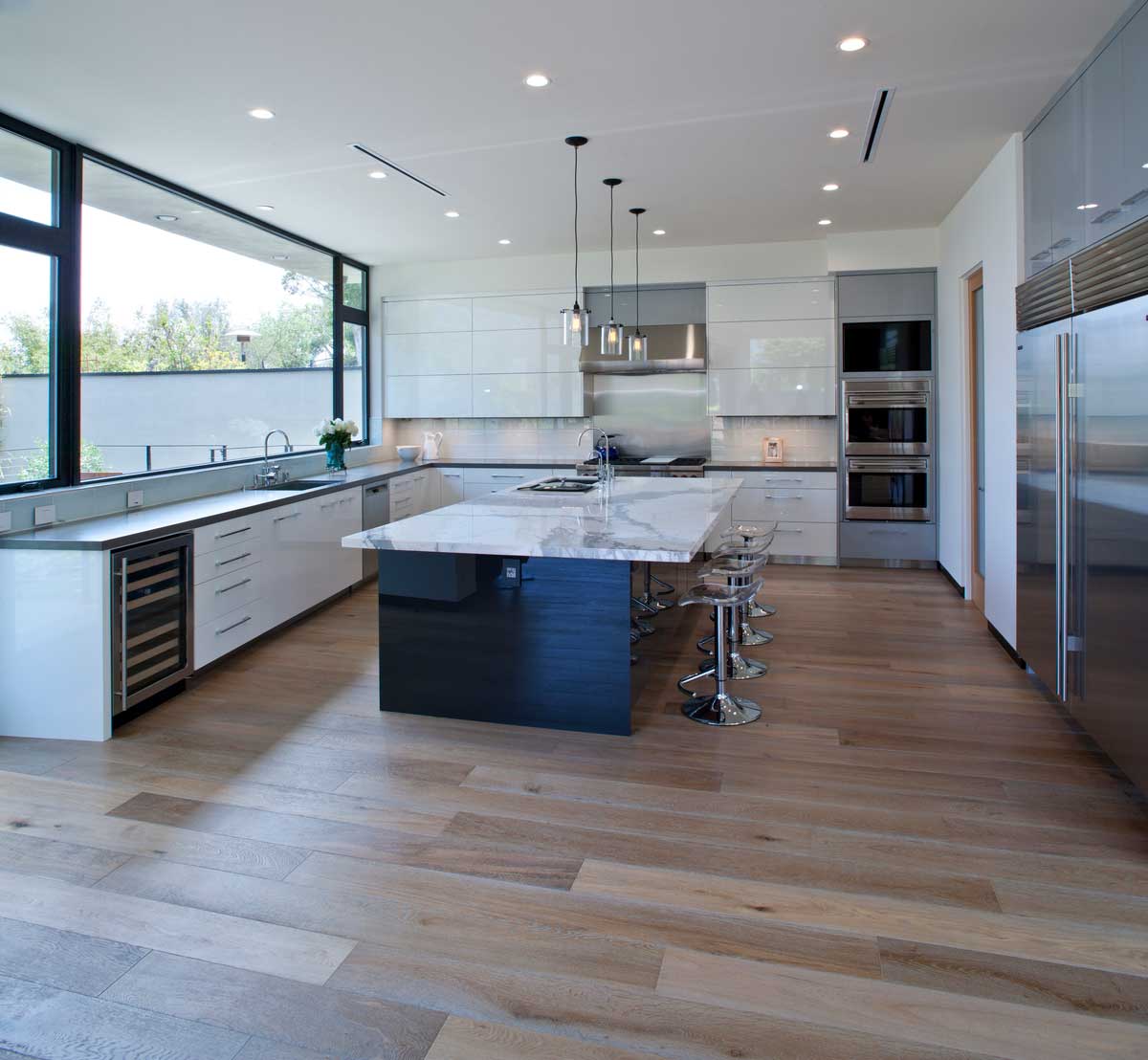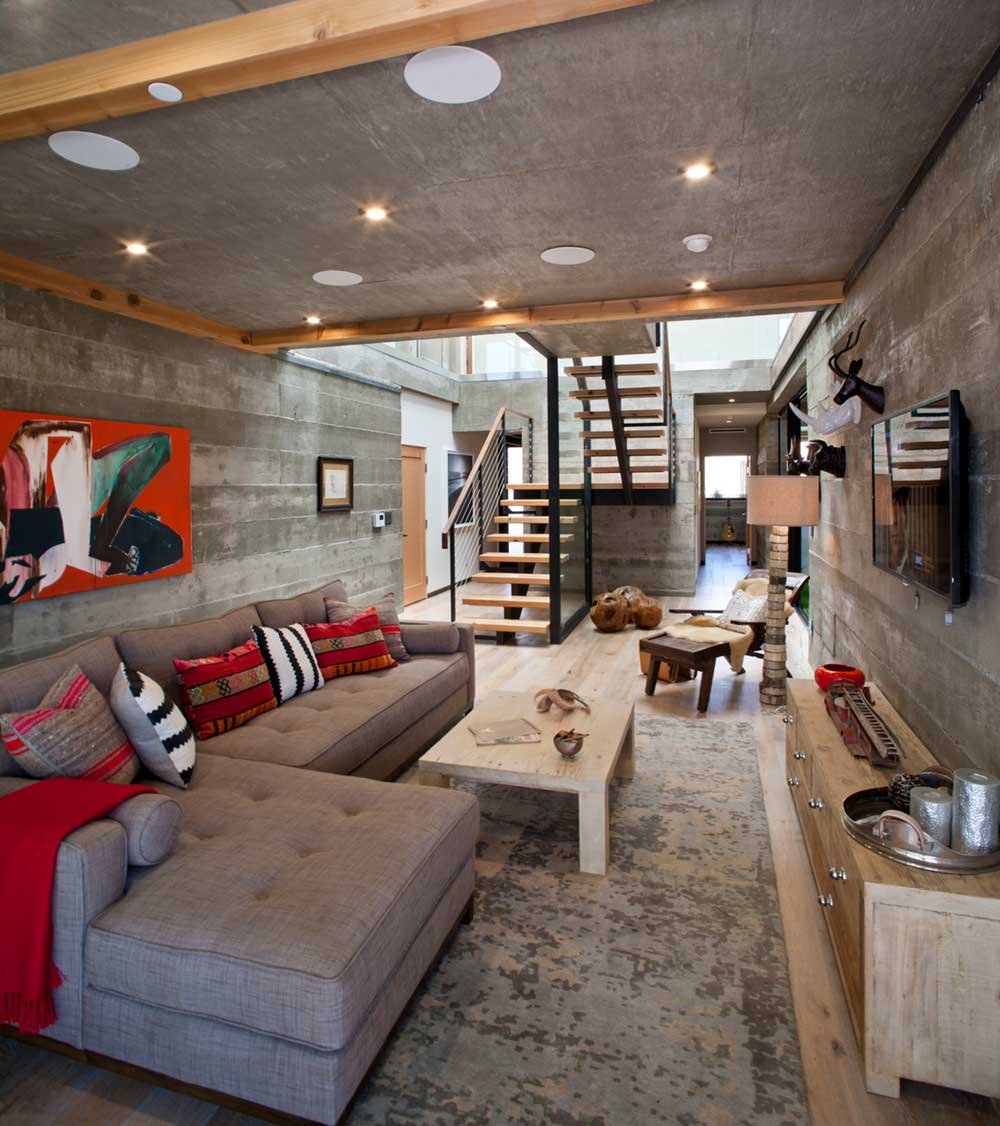 Head on over to the living room and discover a twelve-foot glass wall, which rolls away to further reveal a sweeping canyon view, while a beautiful dark brick fireplace, at the foot of the living room, provides the perfect warm glow for chilly canyon nights.
In fact, if there was one word to describe this home it would be – perfect, top to bottom!
Architects: Mayes Office
Photography: Tara Wujcik