Colors and patterns and textures – oh my! …is just one of many ways to describe this beautiful house in Montpellier, France.
Designed by (ma!ca) architecture, this 90's villa makes an entrance with a 15-meter long hallway; and this same elongated feel is reflected throughout the home. One of these elongated paths leads to the kitchen, fueled by a heavily patterned green wall and a green-framed glass partition that the main kitchen counter sits against.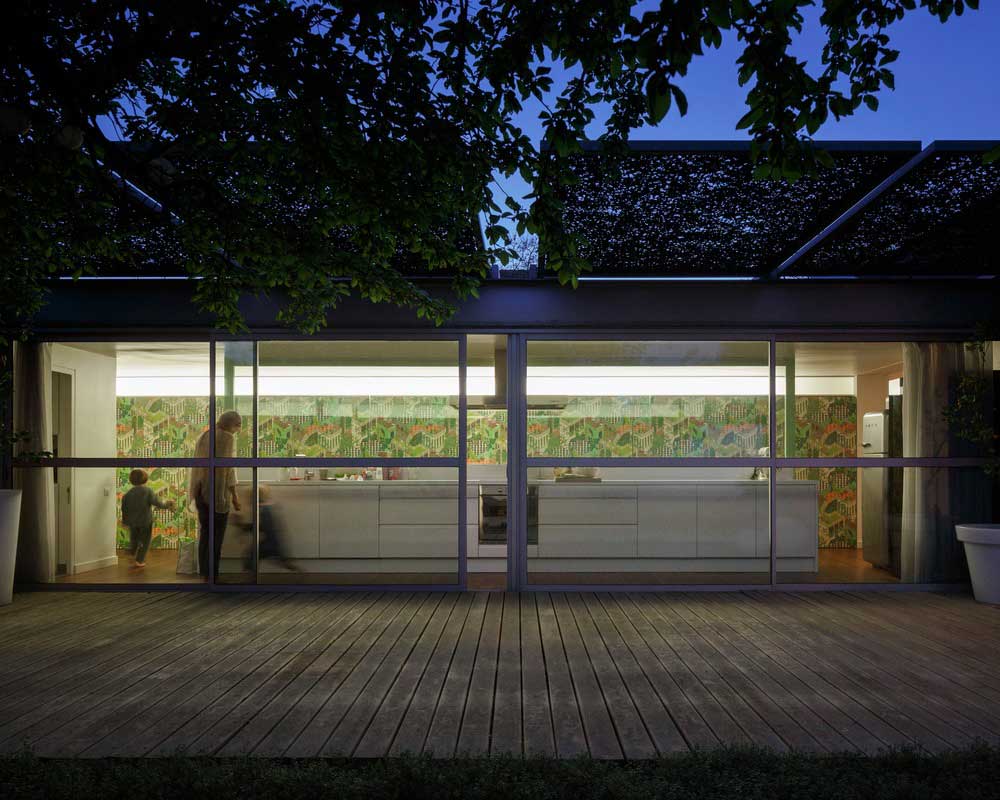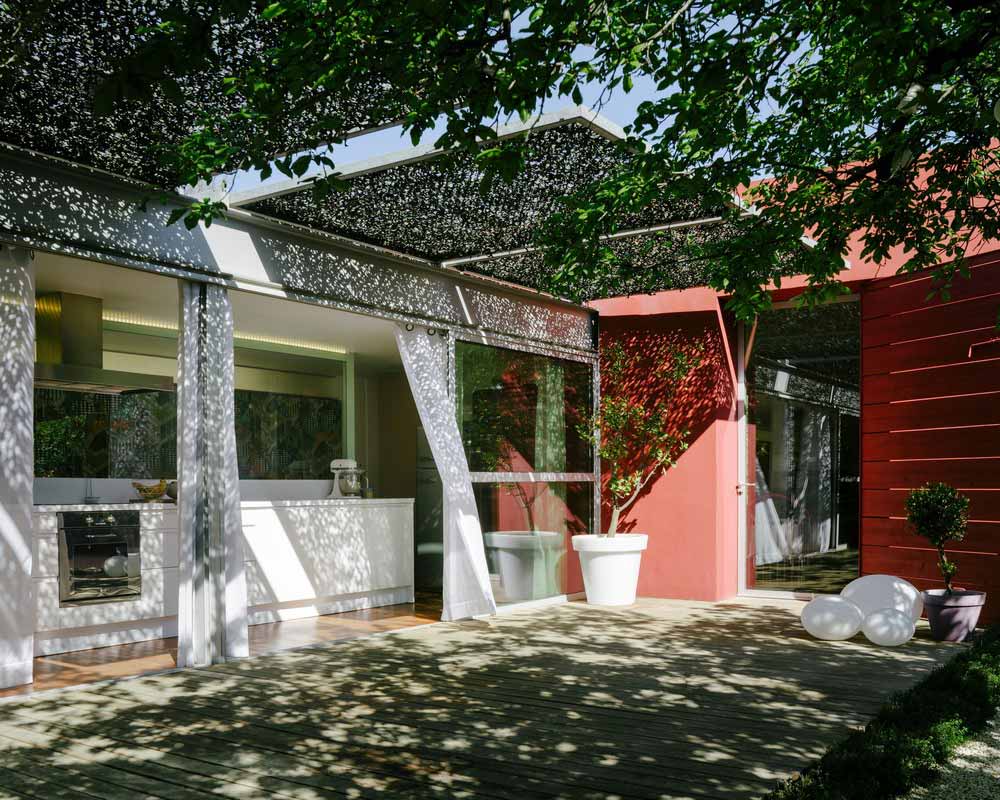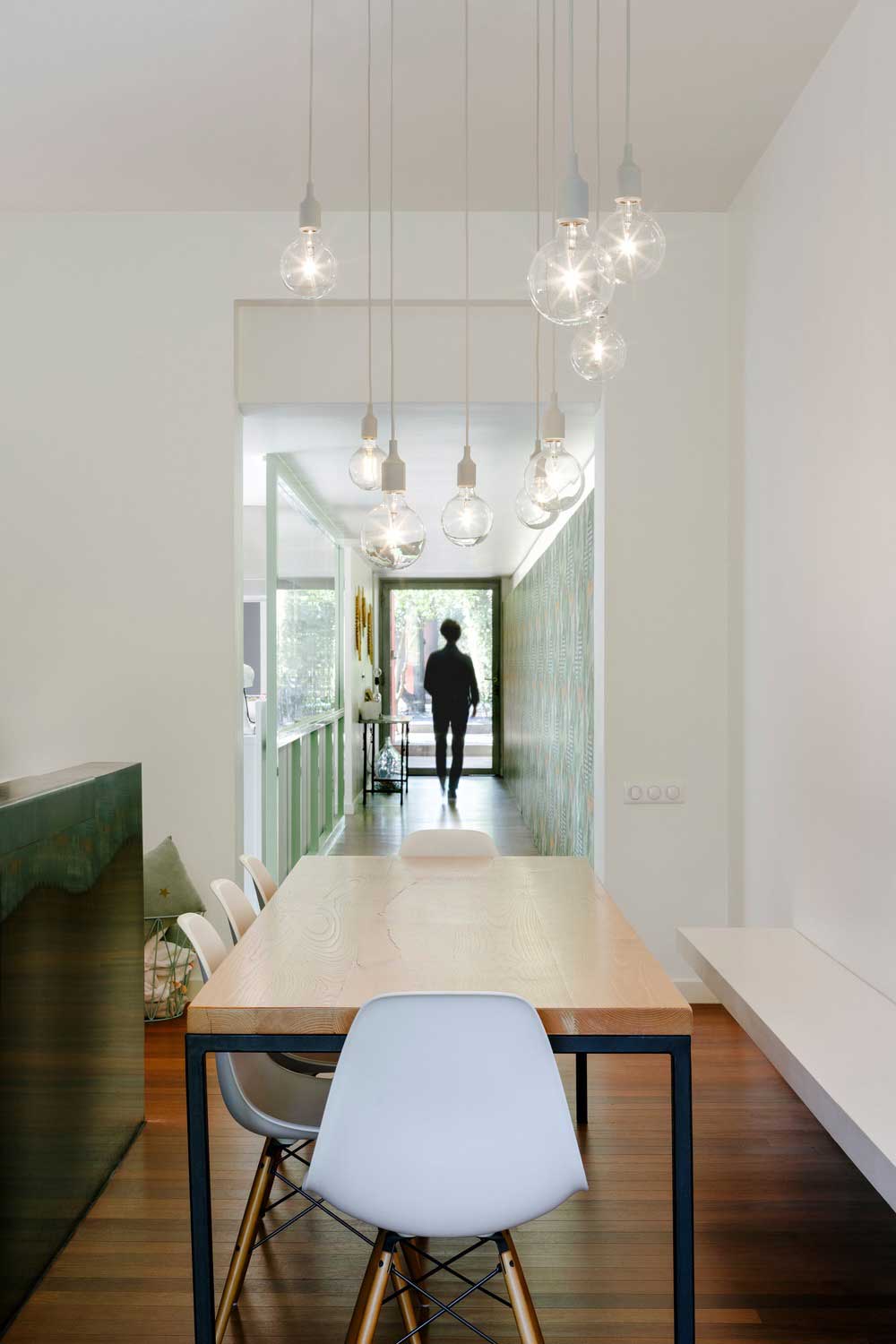 The living room also acts as an office space, and opens up onto the grassy grounds, while the interior living room wall is partially covered in a vine-line green mesh. All set on rich honey hardwood floors, the main living area is warm and inviting, with a pile of pebble like pillows set to one side of the coffee table.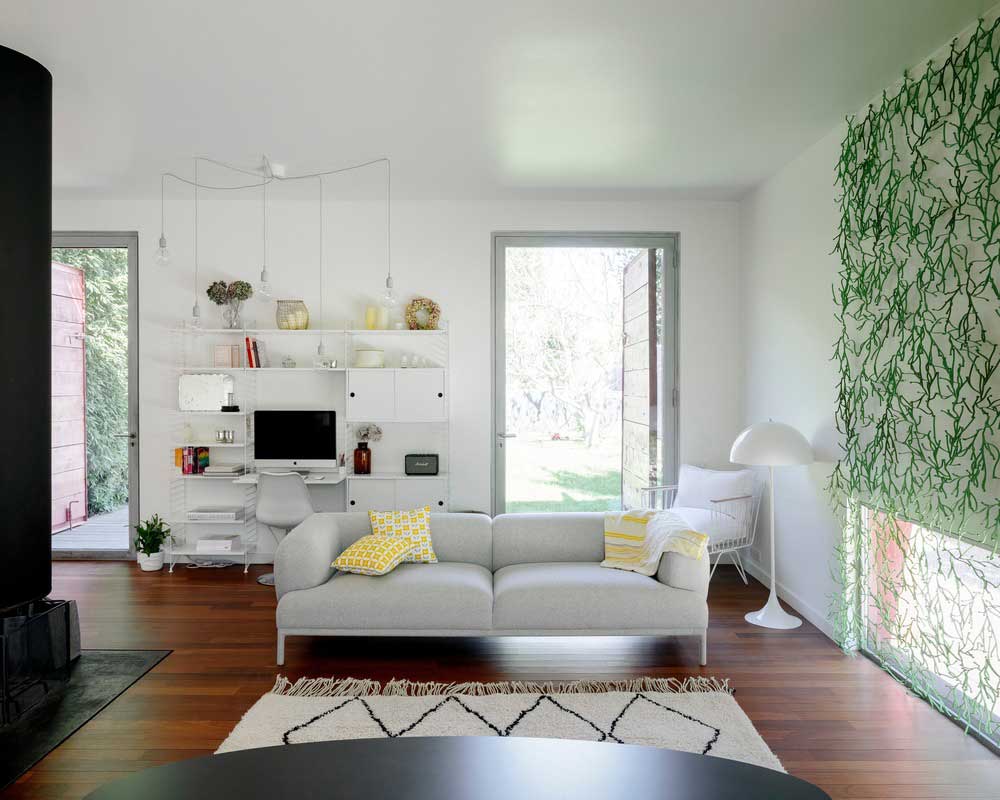 Spacious within its 1800 square feet, and located in Castelnau-le-Les, in the South of France, ma!ca architecture did a bang up job of turning this red facade into a rich living environment. Tearing down walls to bring natural light into the home, cutting out a cubby that act as a low-hung window and outdoor sitting area, along with adding colorful partitions to this space.
Even the bathroom is a sight to behold, with its slate floors and white walls, set with a rounded-edge tub that basks in this fresh-faced wonderland. Which is the essence of this home; a fresh-faced wonderland where the family of 5 can simultaneously relax and be inspired by the many colors, patterns and textures throughout.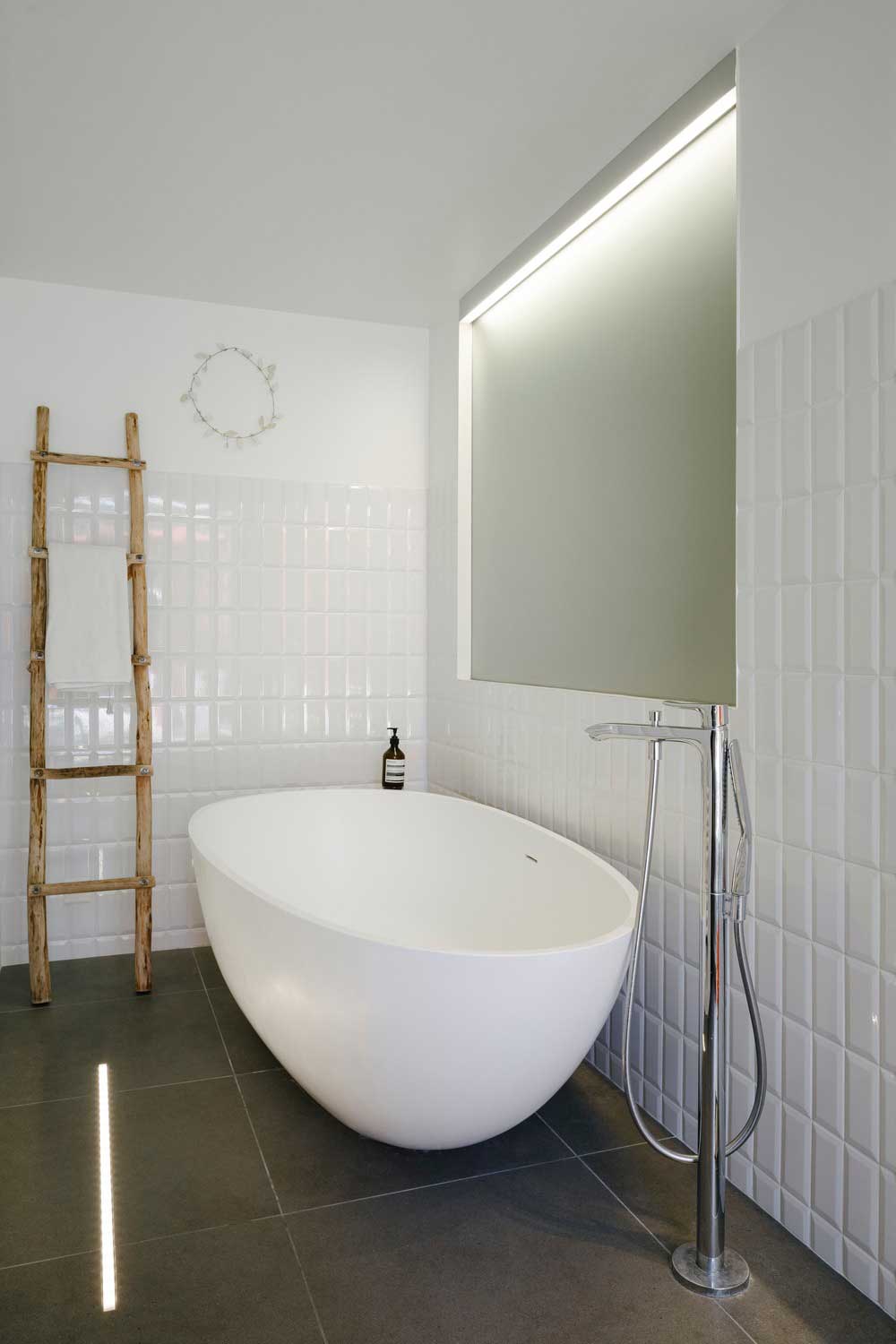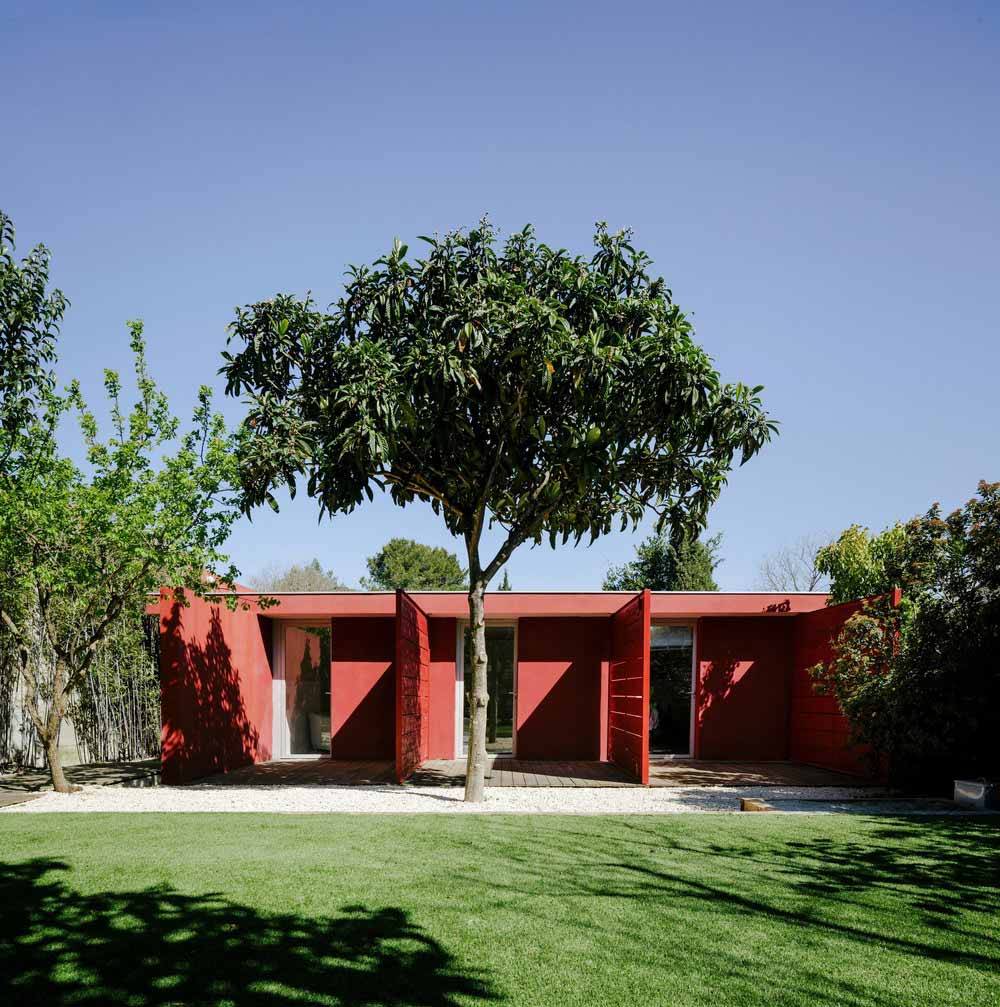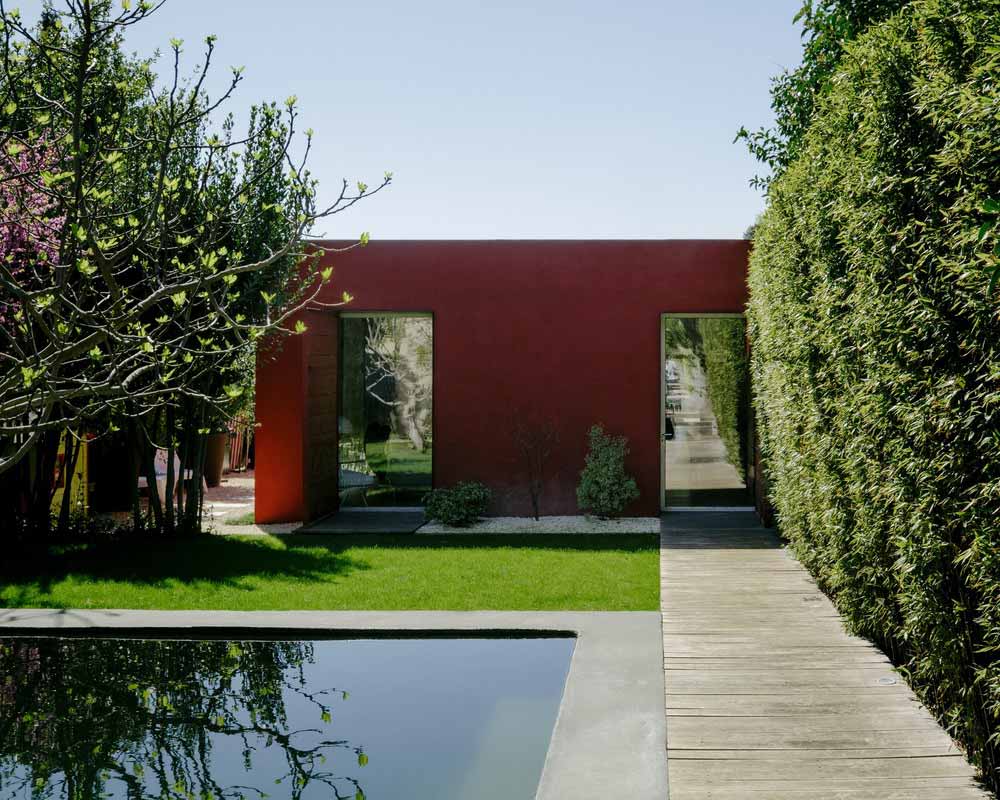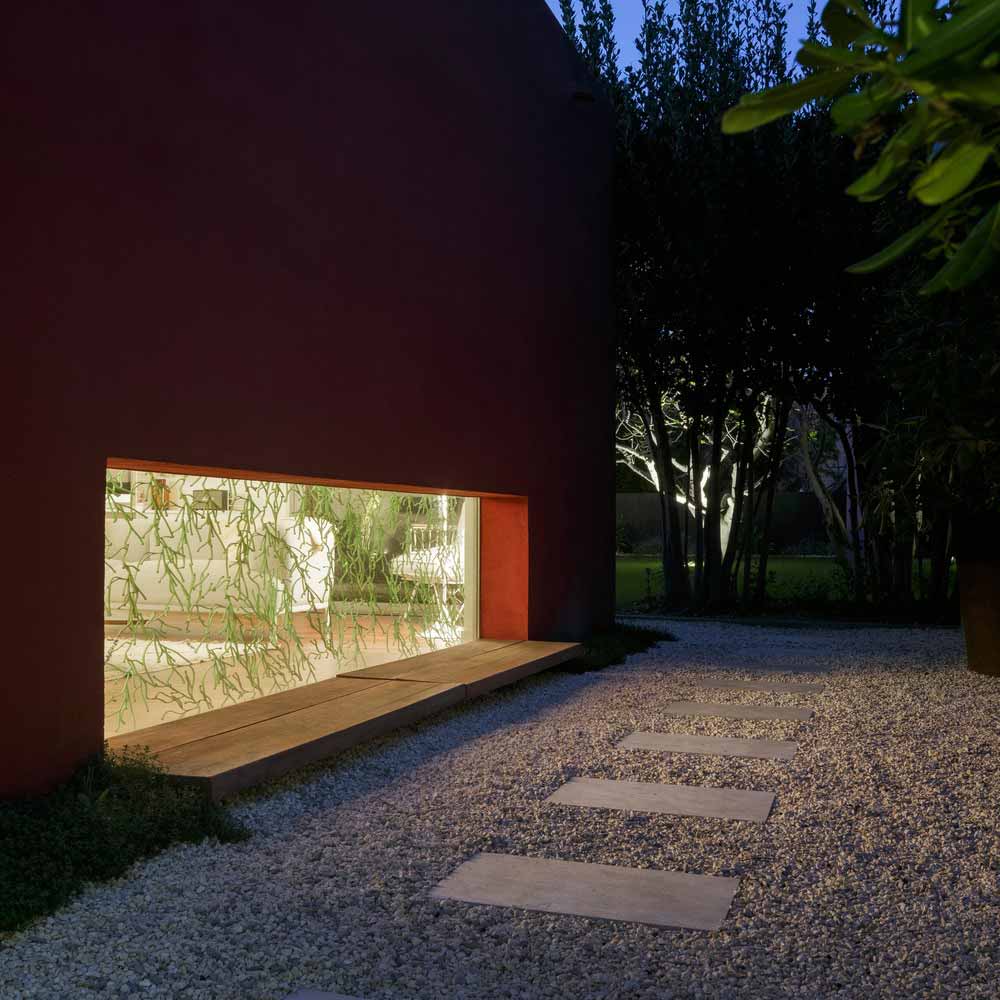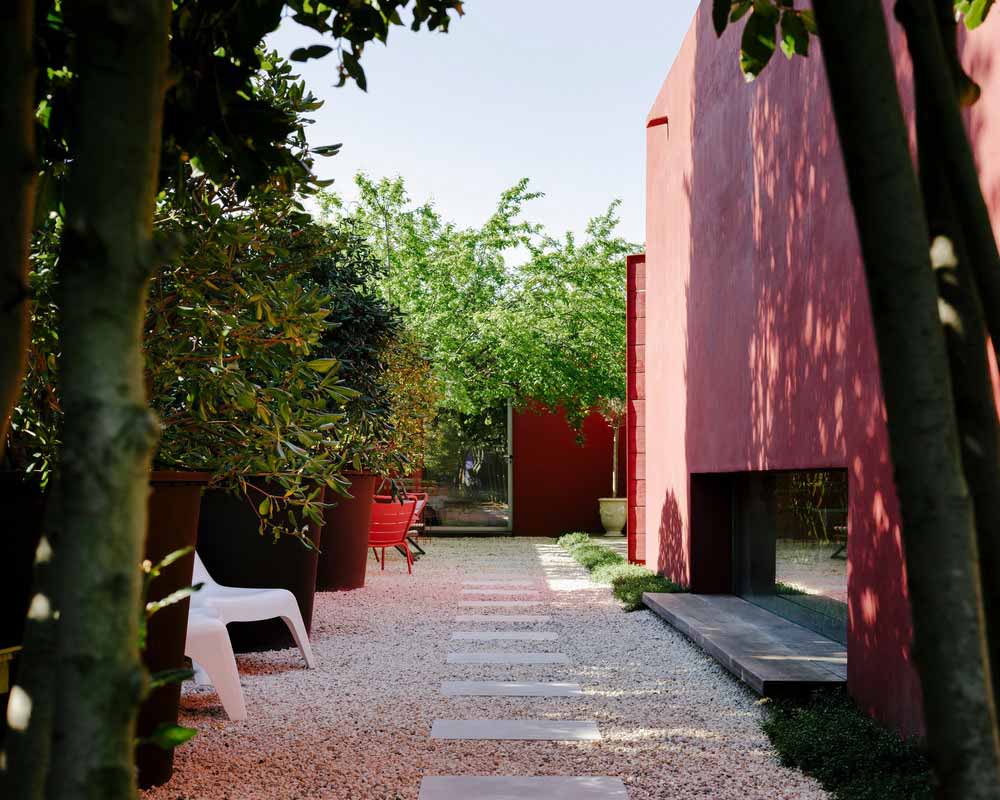 Architects: (ma!ca) architecture
Photography: Julien Kerdraon