Oh the delight that is this house renovation by Nelson Resende Arquitecto. This quaint home in Ovar, Portugal, nestled along a quiet thruway and in between two other structures, is a sea of blue doors and window frames from the exterior, and wood floors and arched doorways within the interior.
Starting from the top – the attic, intended as a multi-purpose space, offers a white paneled and beam vaulted ceiling, along with a blue box that sits to one corner, which is actually a brilliant washroom addition and a white haven at that. This top floor bungalow is as beautiful as it is simplistic, and offers added charm to what waits below.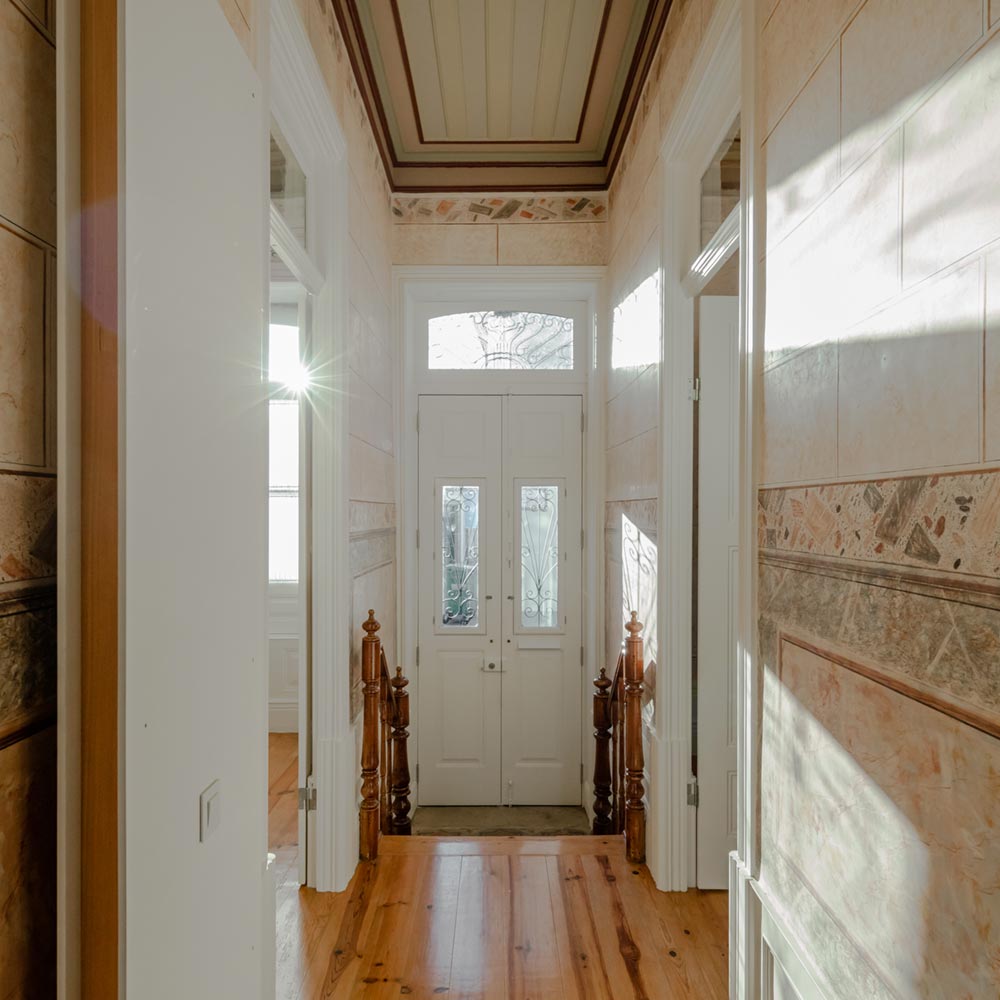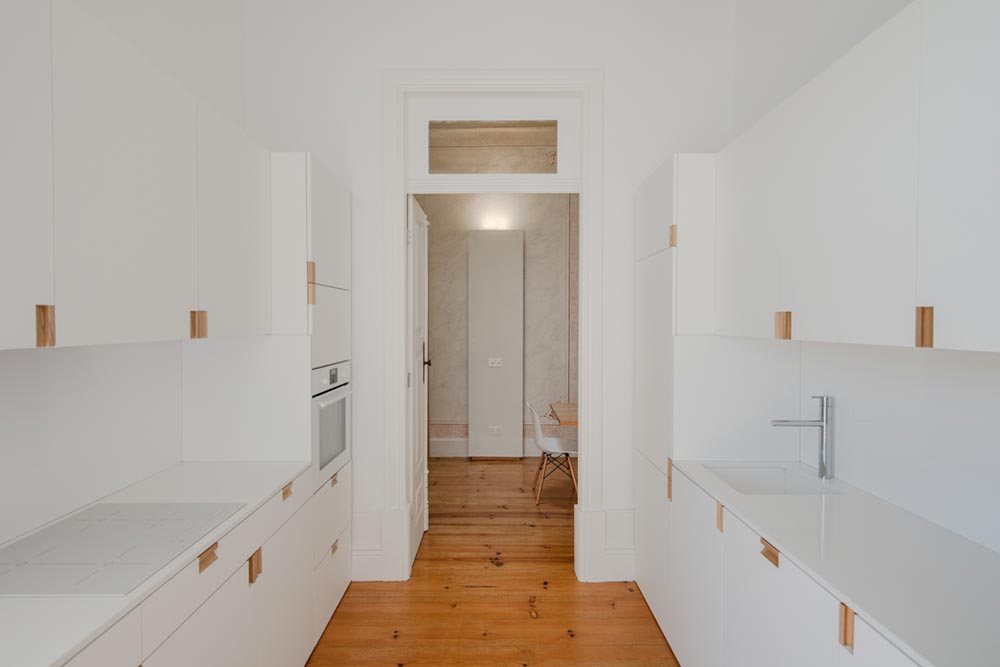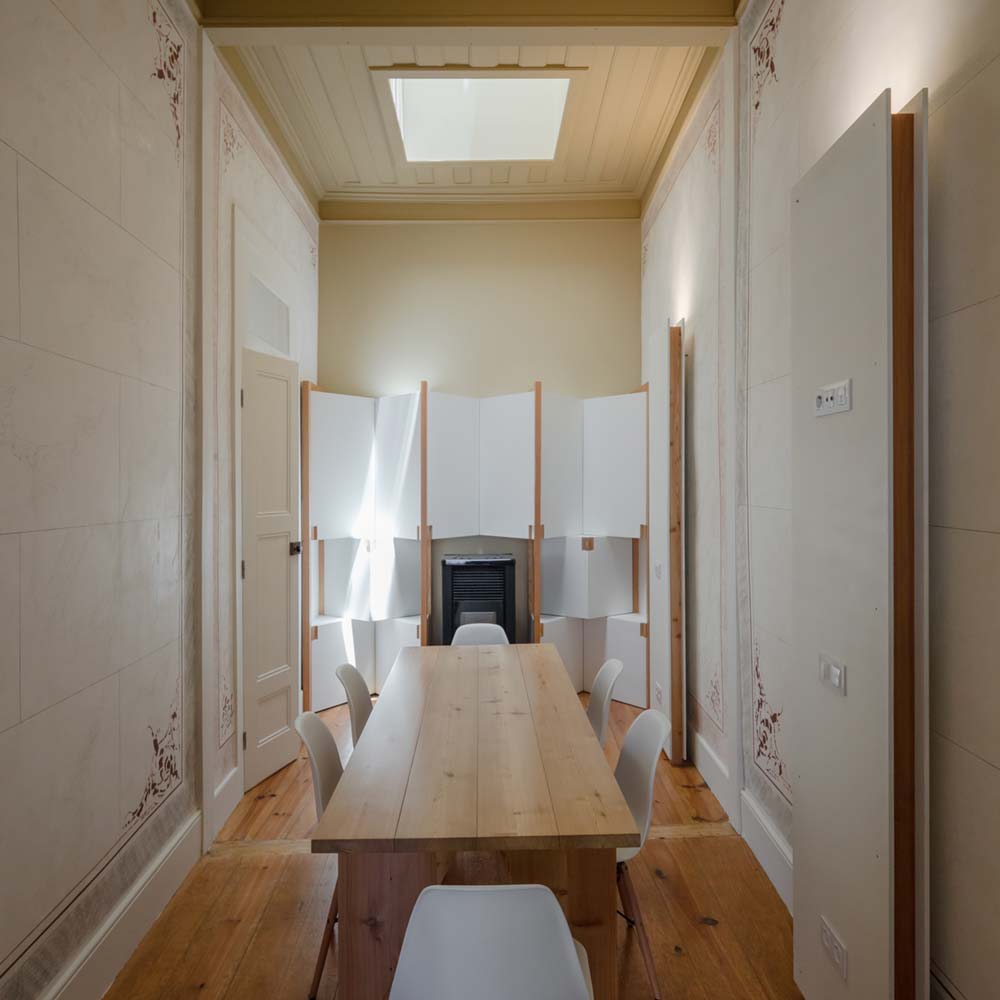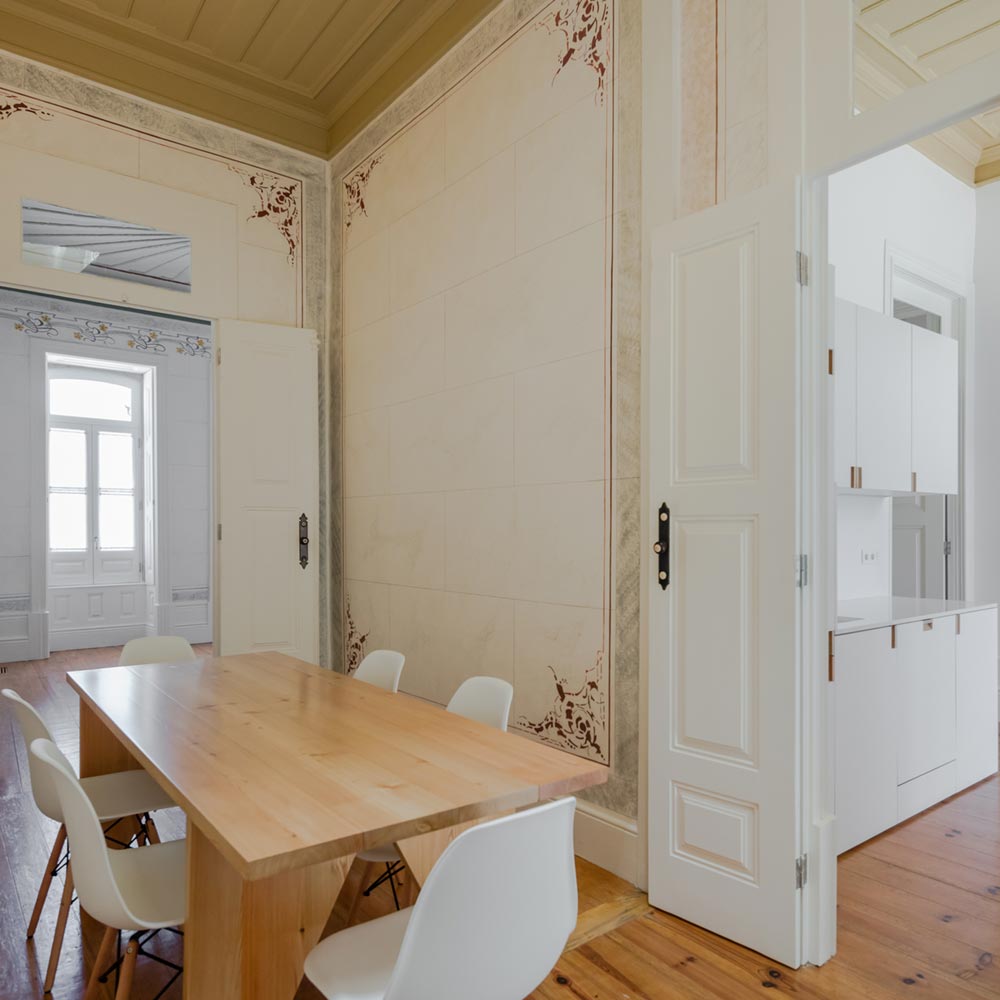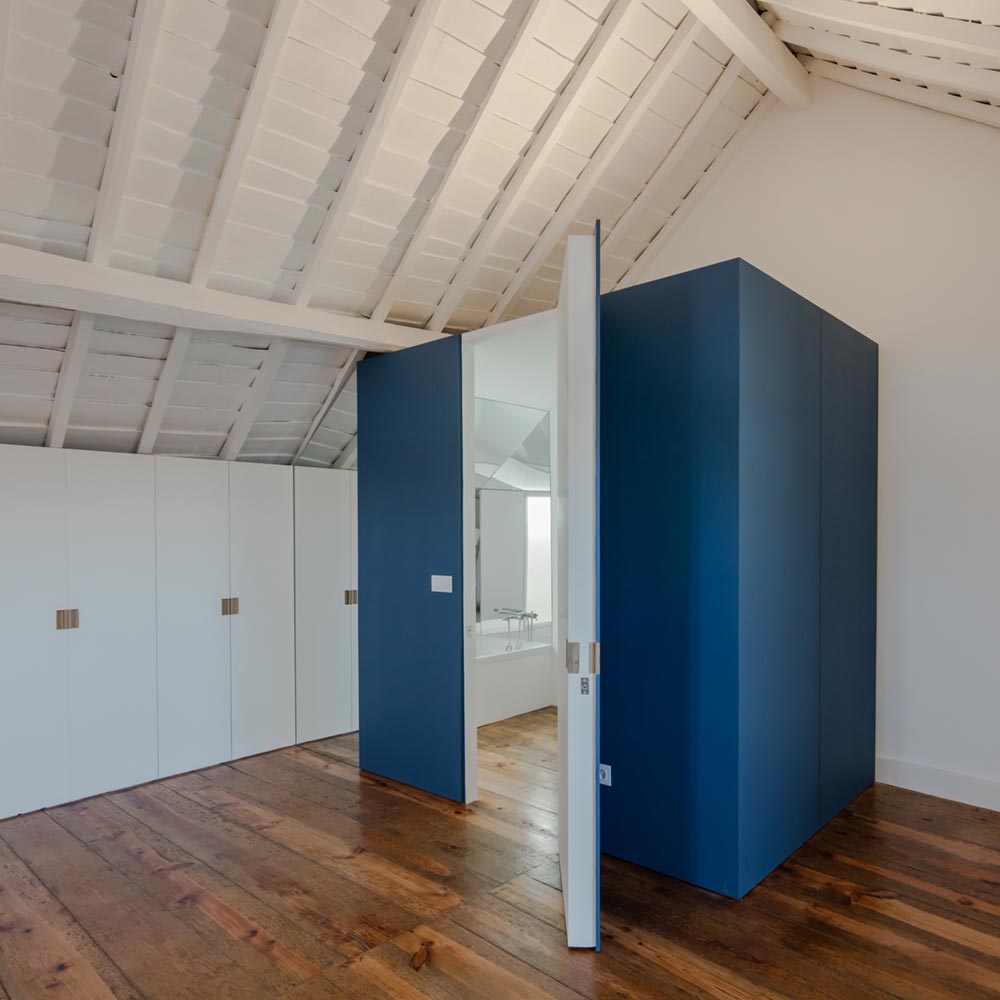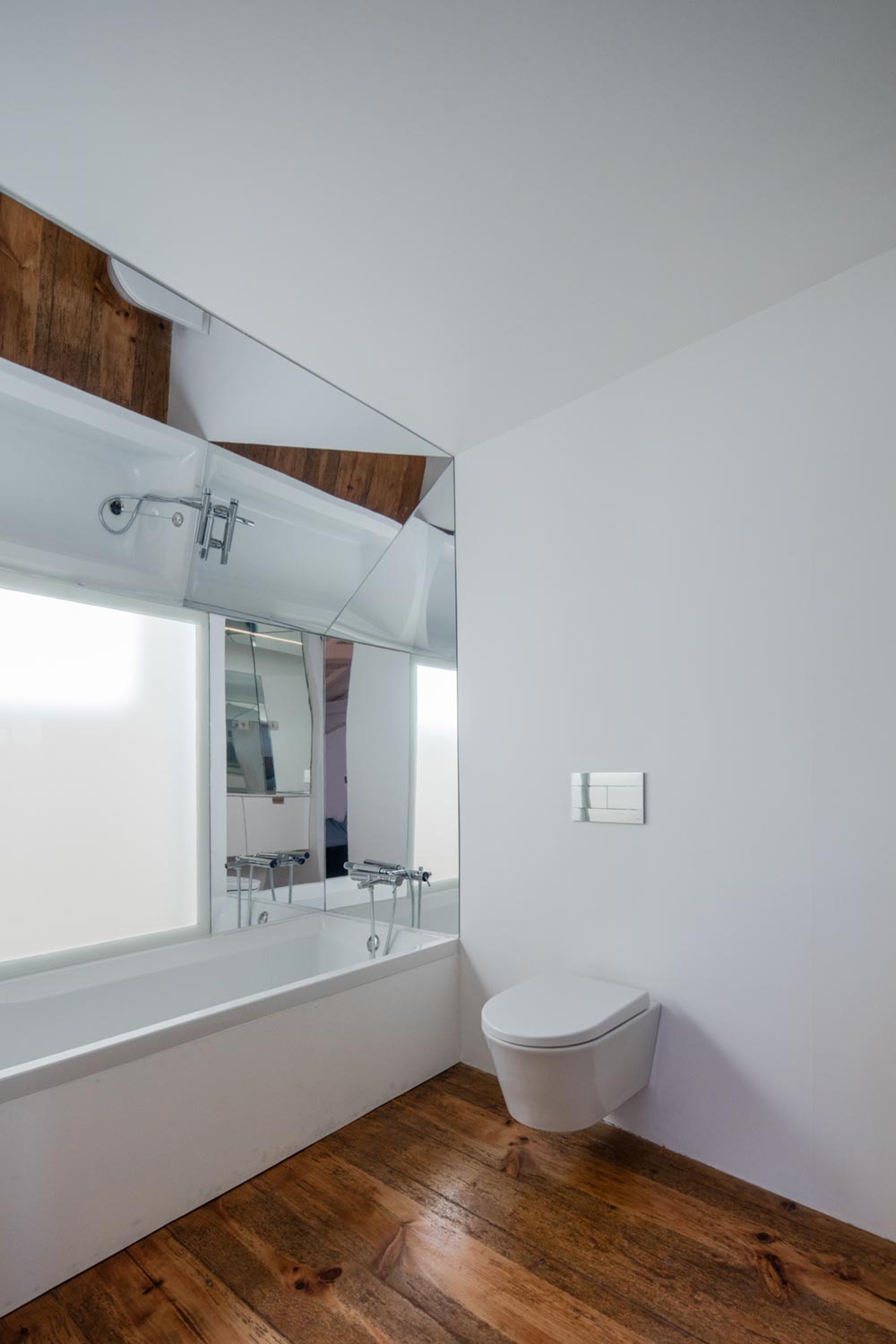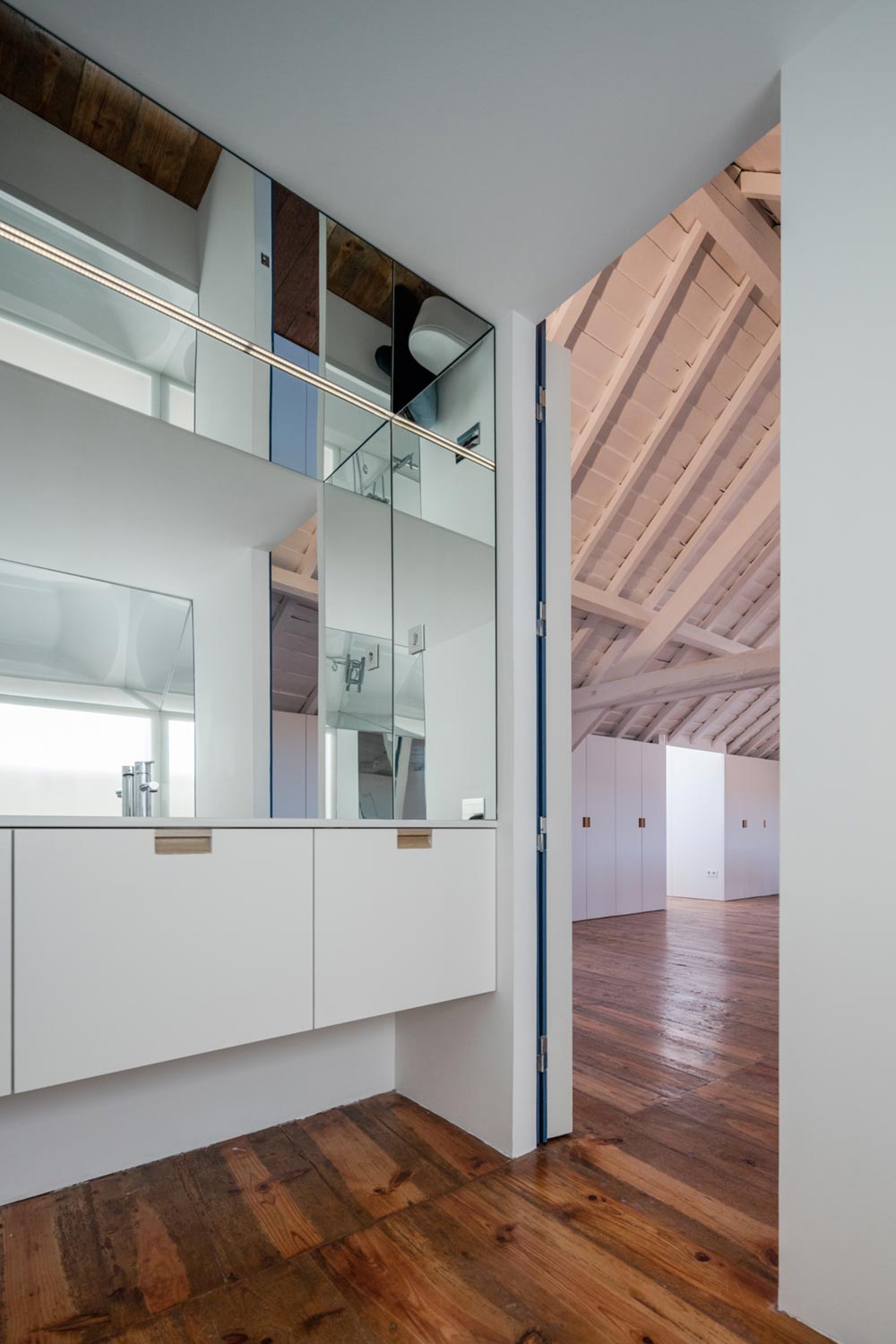 Utilizing a lot of the original mainframe materials of this home, this renovation was more about opening up the space than changing it. While still implanting modern materials, such as the flush white cabinetry found throughout the home, which are fitted with wood handles, harmonizing nicely with the wood flooring.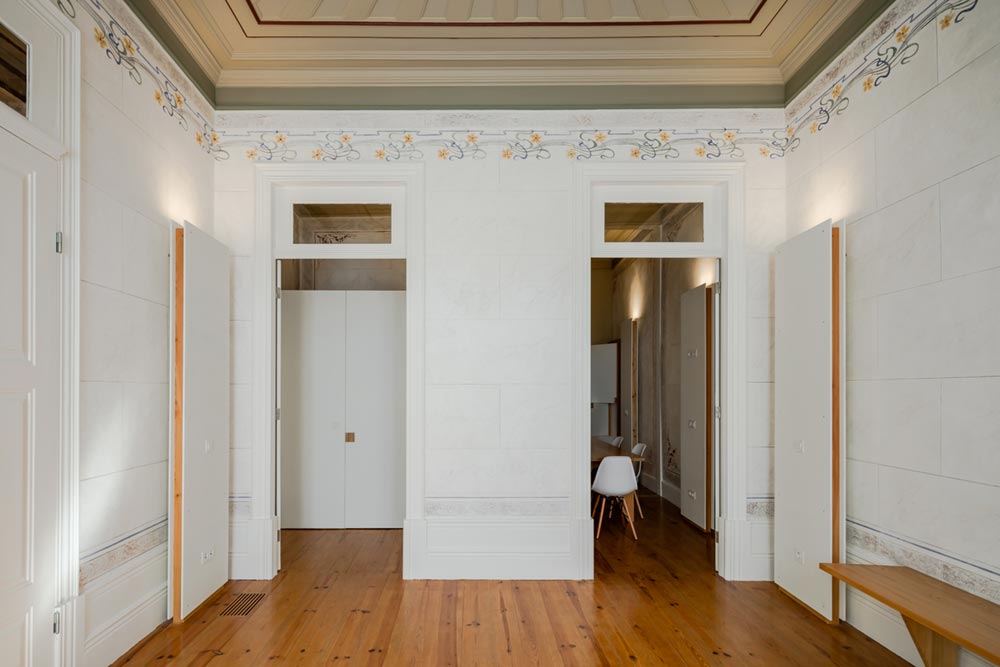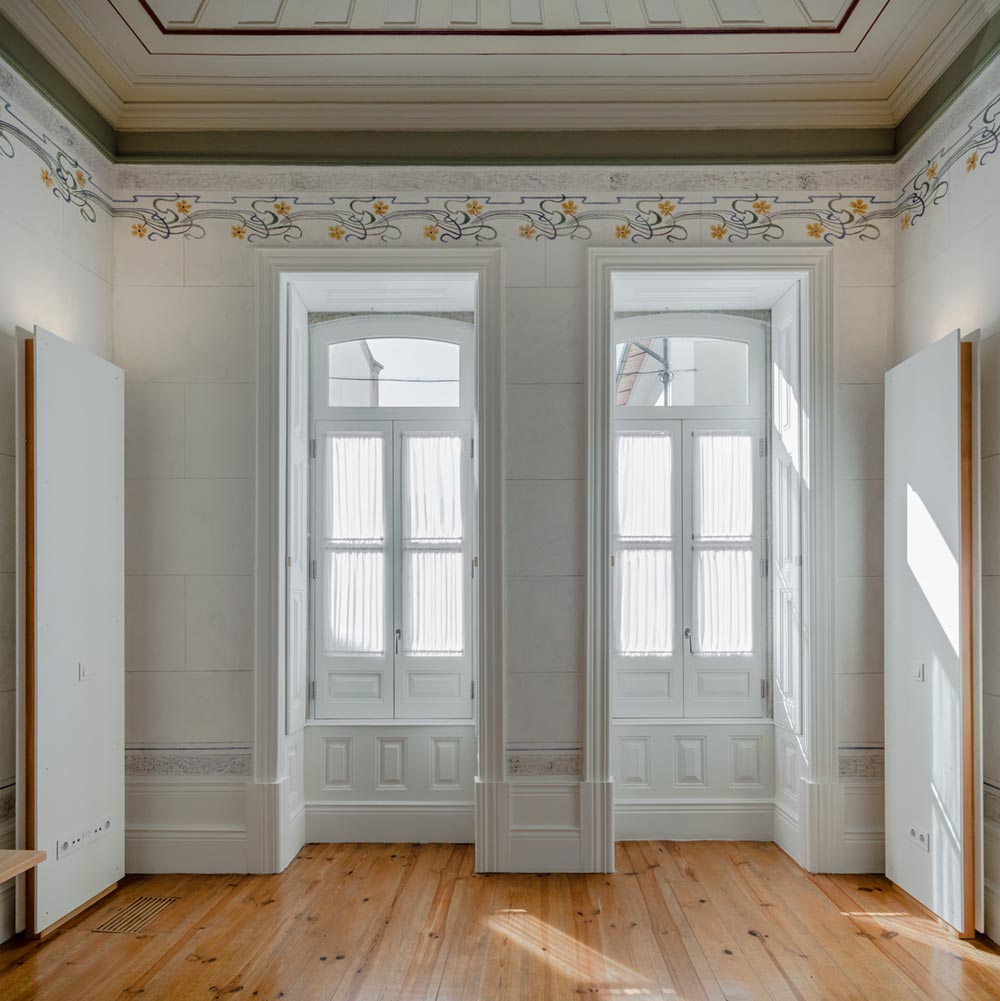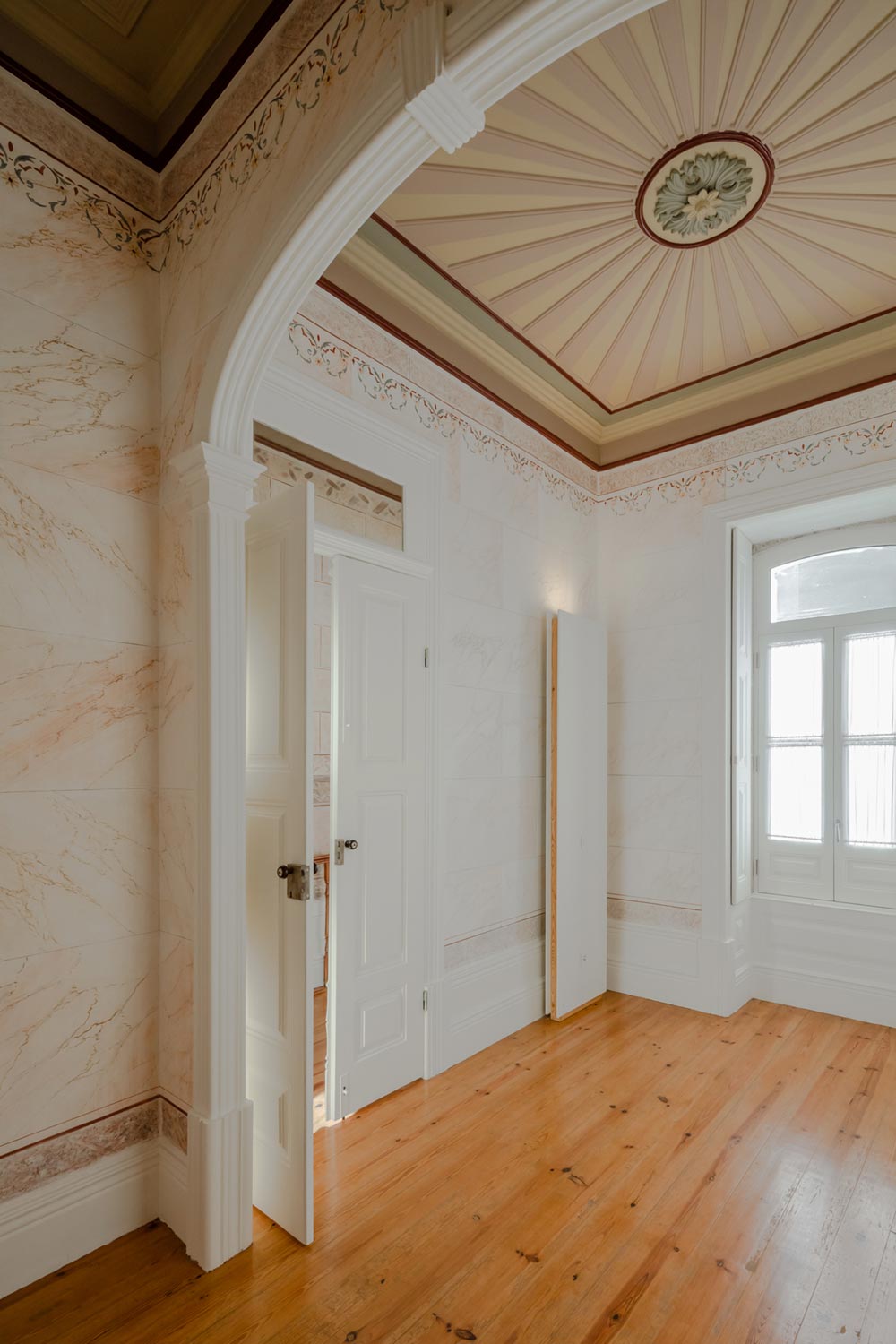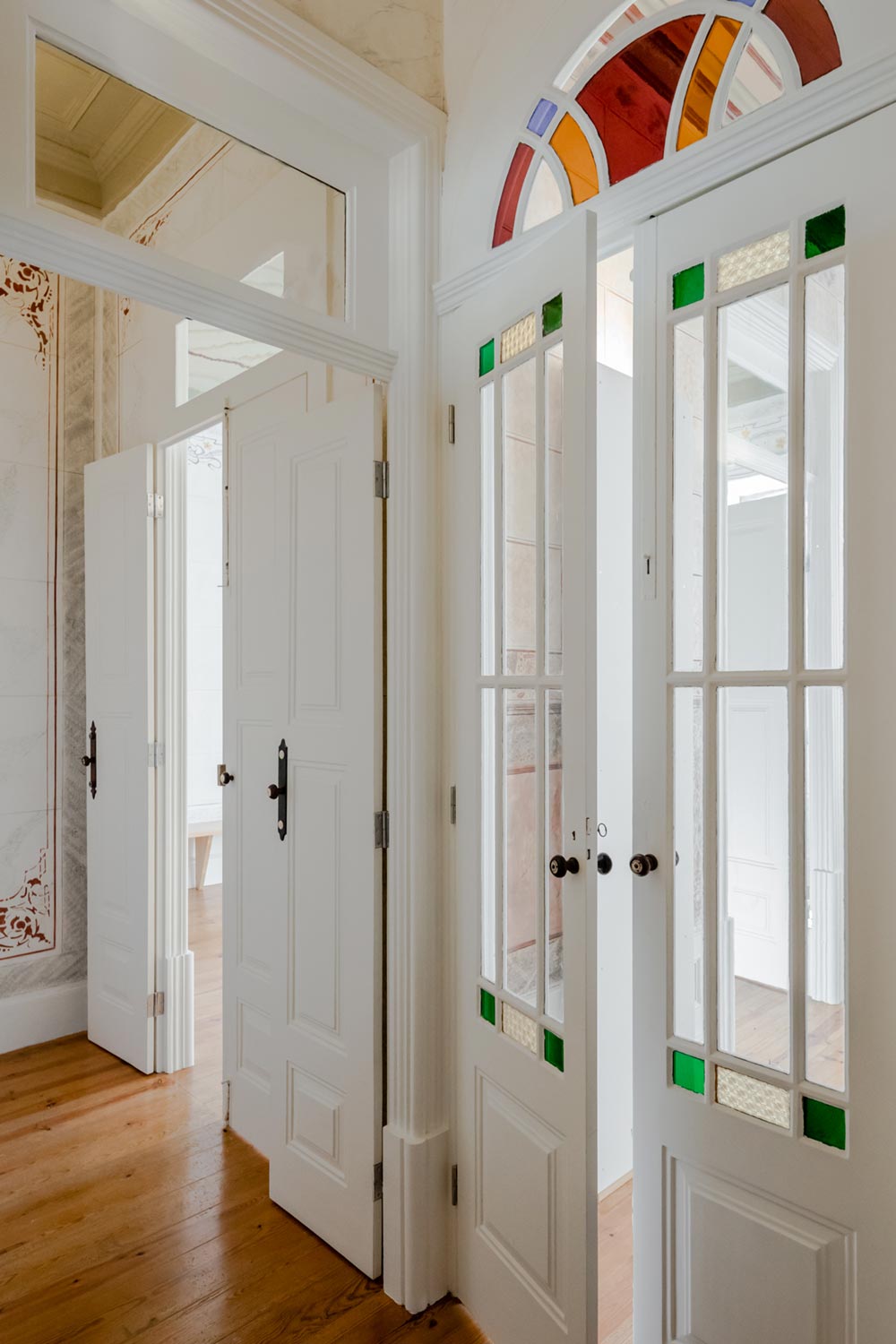 Meanwhile, the backyard is waiting for its mention – with the perfect patch of grass on which to relax, surrounded by blue walls and white swirls that make up an exterior wall and carport area. Appearing much like the 'Flower of Life', bringing a mysterious geometry to the renovation, this beautiful house is the perfect combination of symmetry and old-world charm throughout.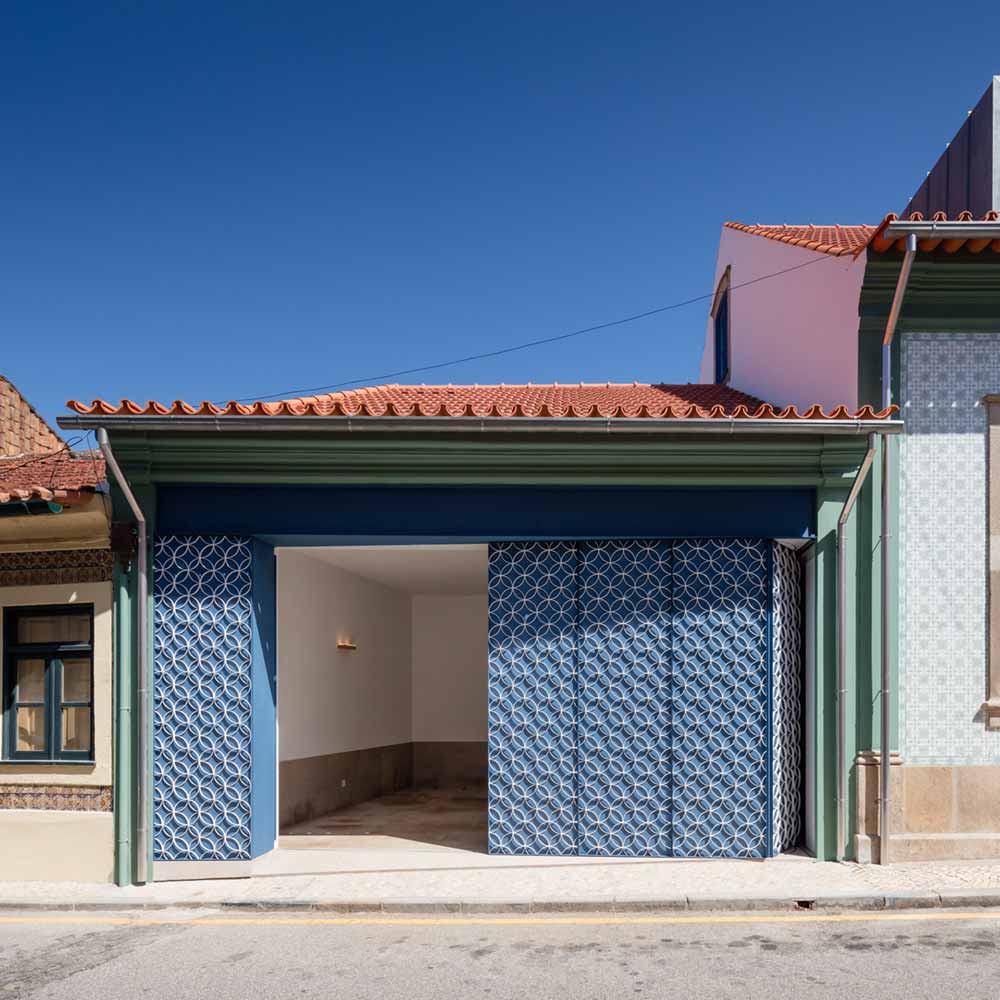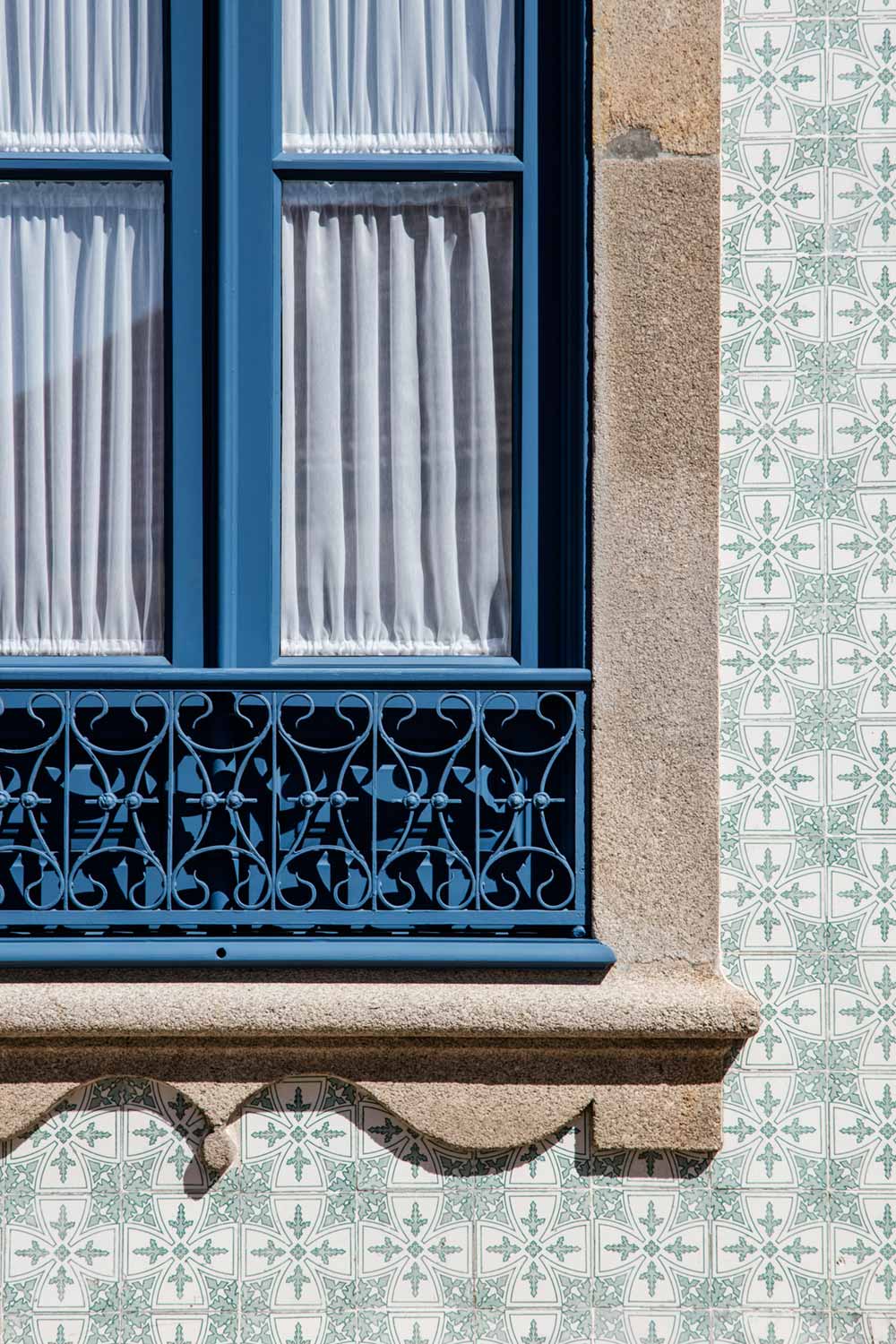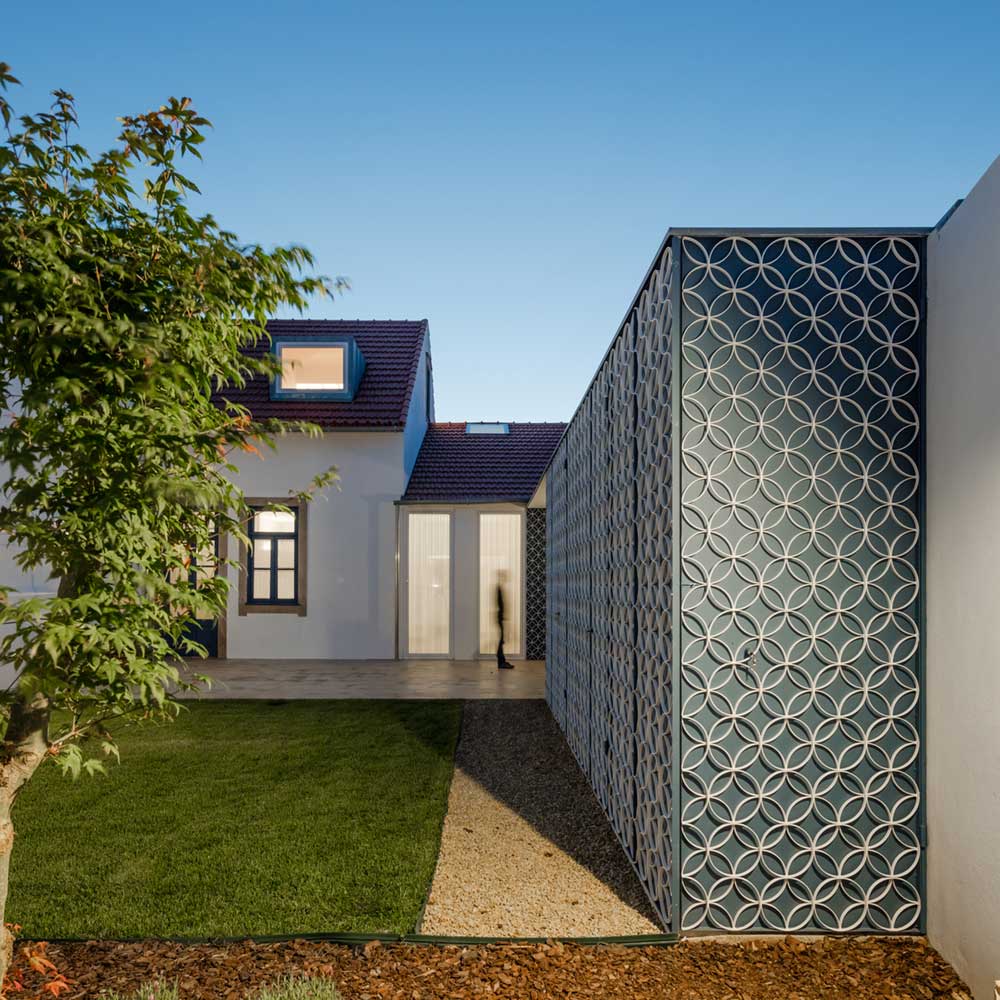 Architects: Nelson Resende Arquitecto
Photography: Joao Morgado – Architecture Photography