They say 'two halves don't make a whole', but I'm challenging that theory – because the Two Halves House is a whole lot of spectacular! Concocted from the creative minds of Moloney Architects, this family home provides a social environment from which to live daily life, and play as one sees fit.
Simplistic in nature the space is split in two, almost appearing as standalone structures, but actually joining in the middle to create a unified home that delivers a main living area on one side, and a quiet sleeping and bathing retreat on the other.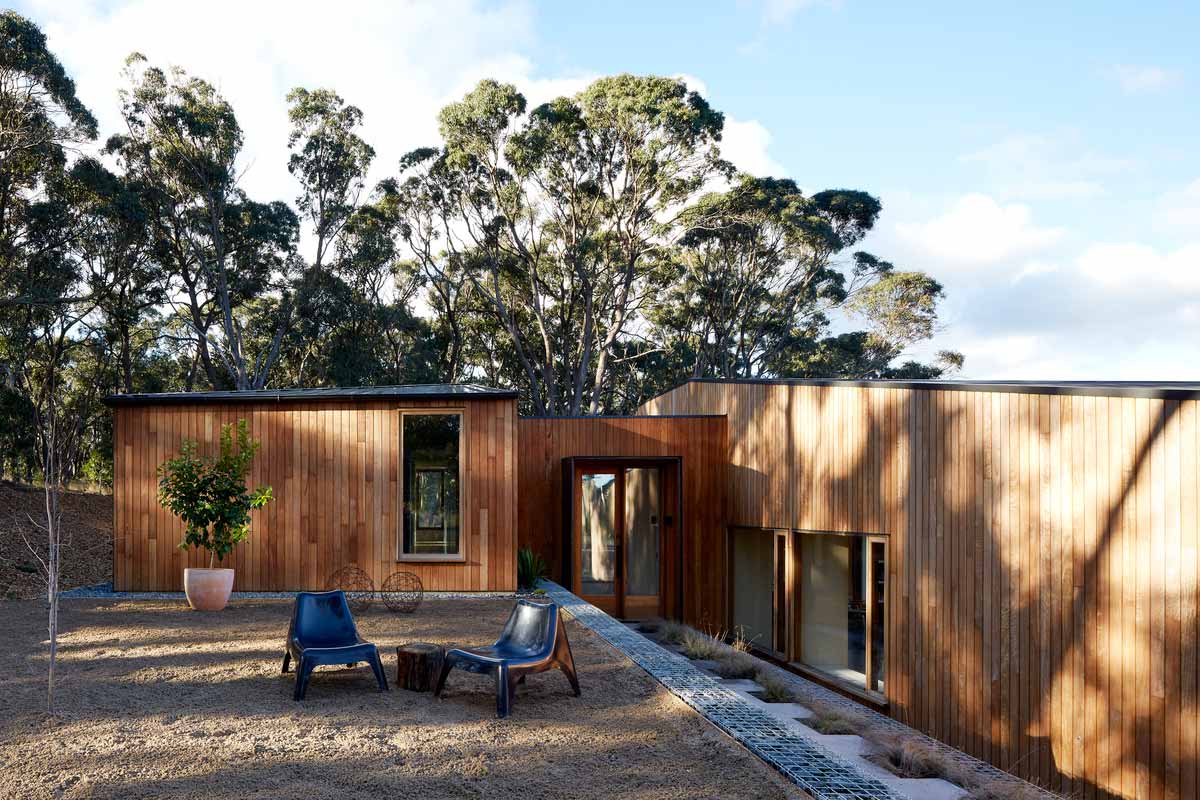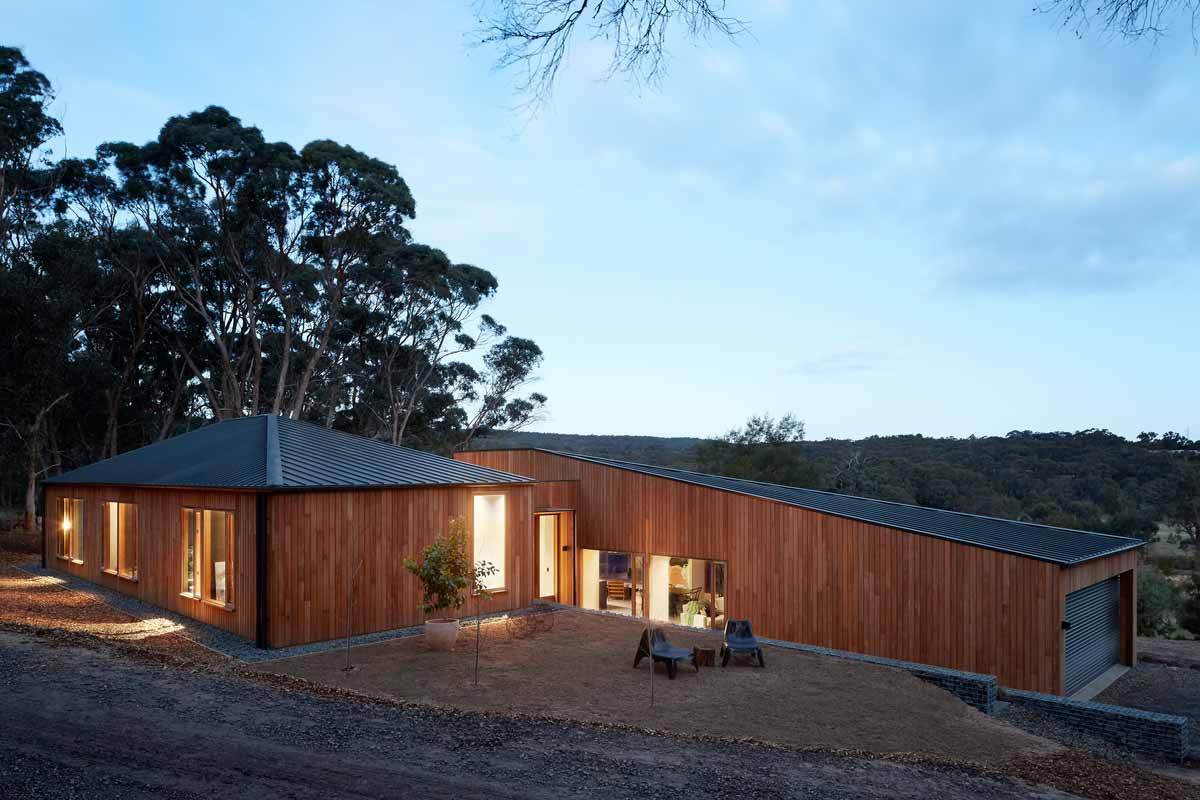 The kitchen offers a massive black island and flush white cabinetry, with polished concrete flooring and birch-faced featured wood walls and ceiling. While simple bench seating offer sitting options, along with a round black table and chairs, and couch wrapped in natural tones that sits in full view of the fireplace.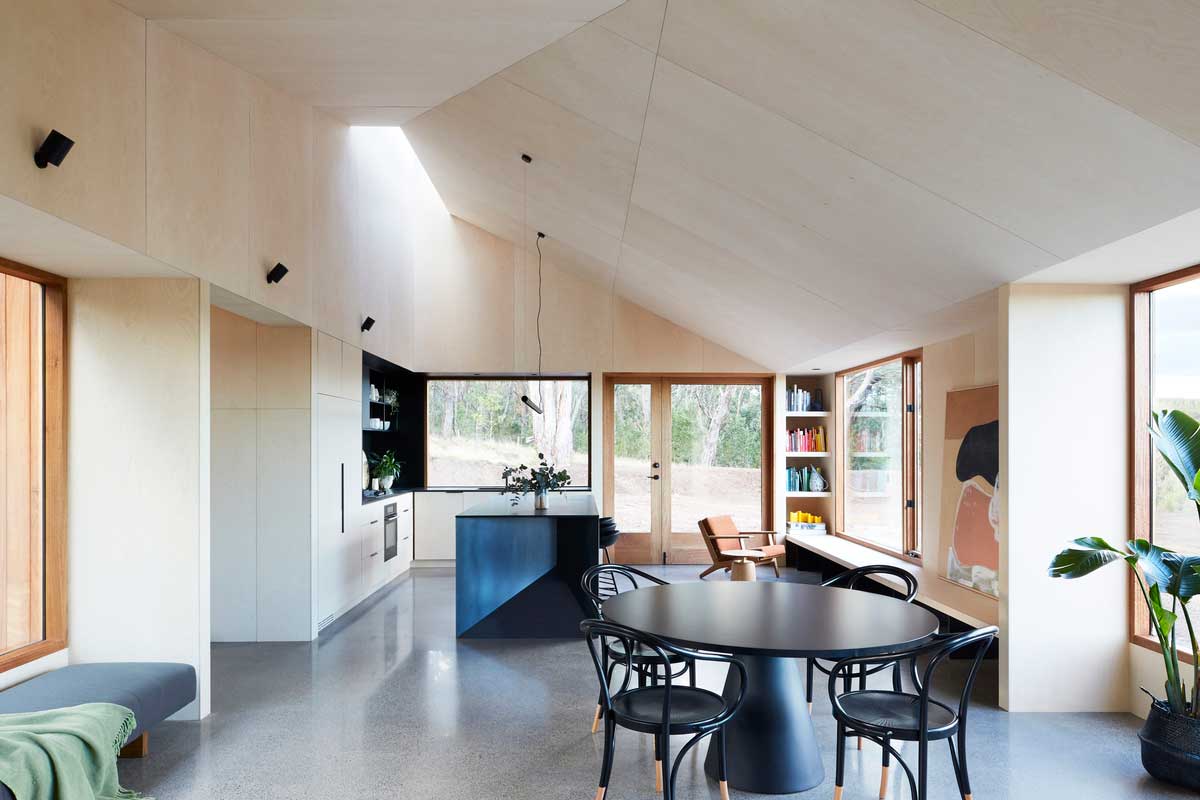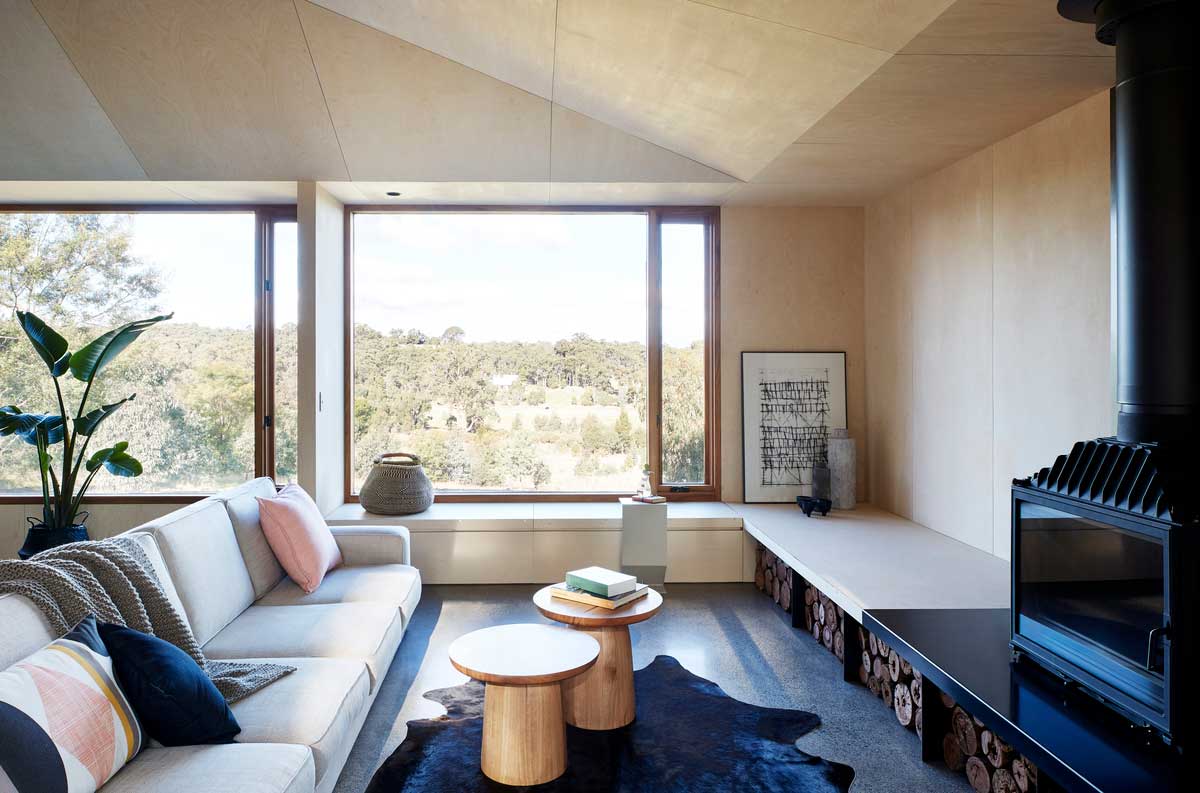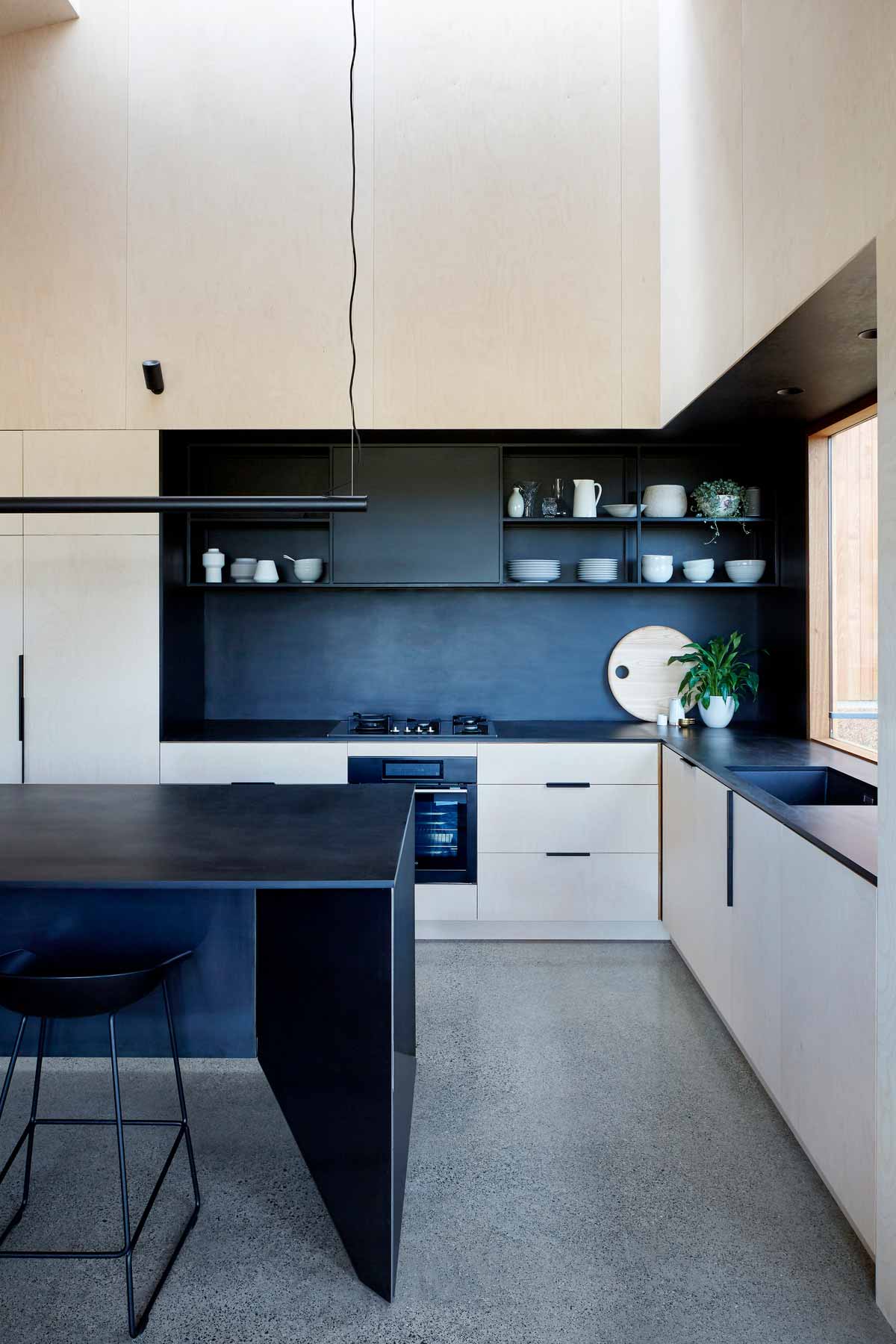 The bedrooms are also simple, with platform style beds and the same wood walls and cement flooring. While the bathroom is drenched in a pewter wall and flooring color, with an idyllic tub perched in front of a large window for the ultimate "as nature intended" experience.
'Textured warmth' is how I would describe this lovely home, a true beauty inside and out.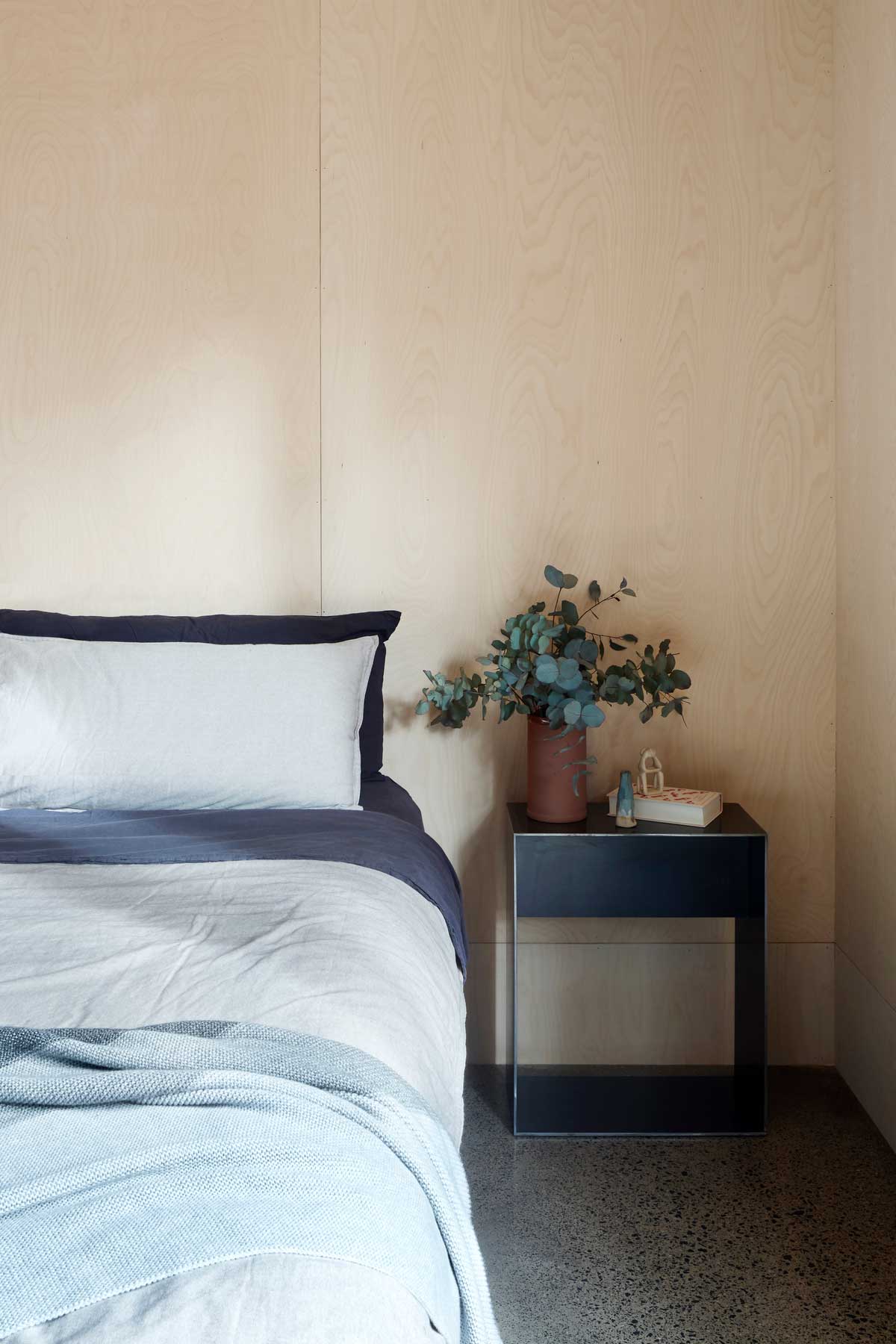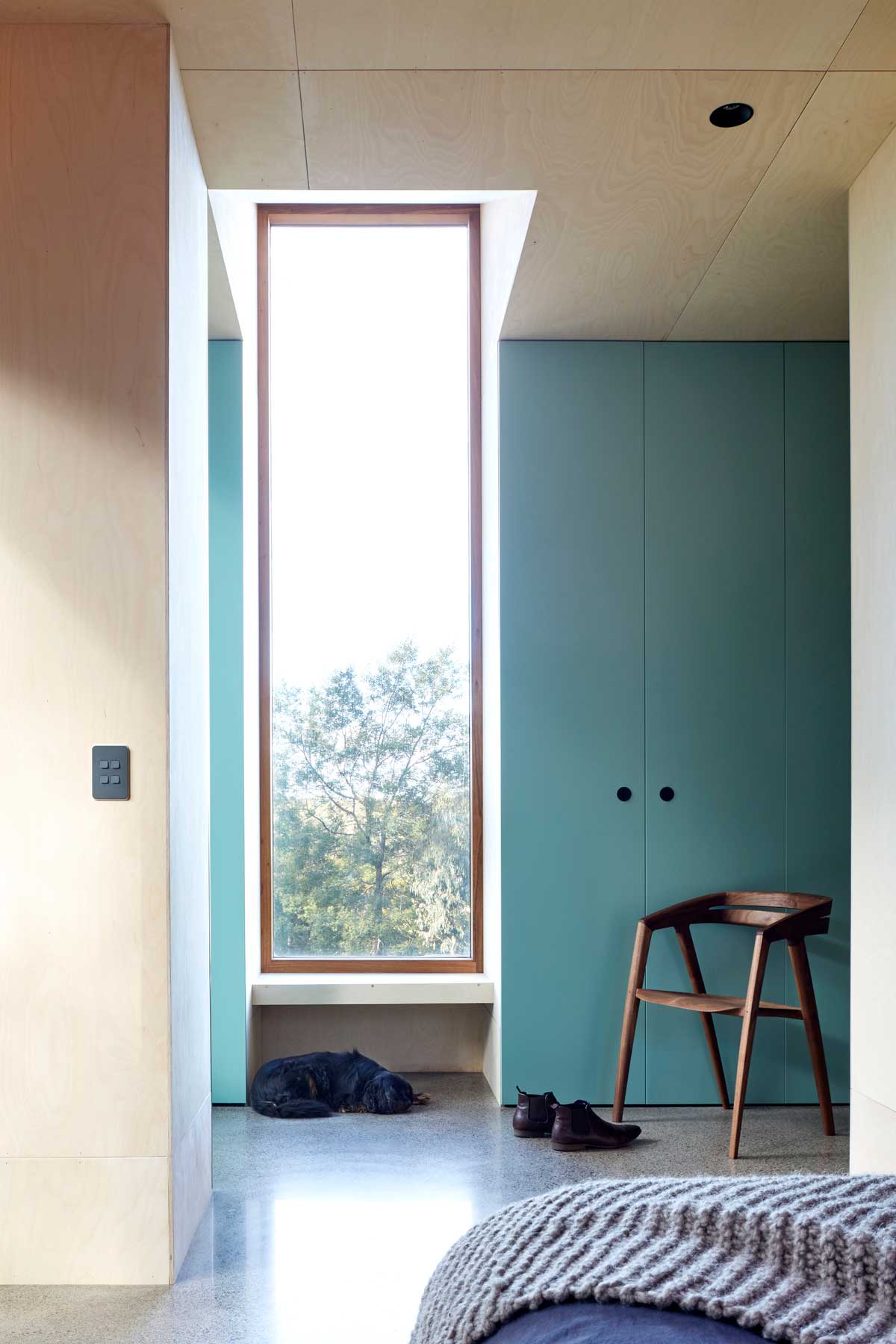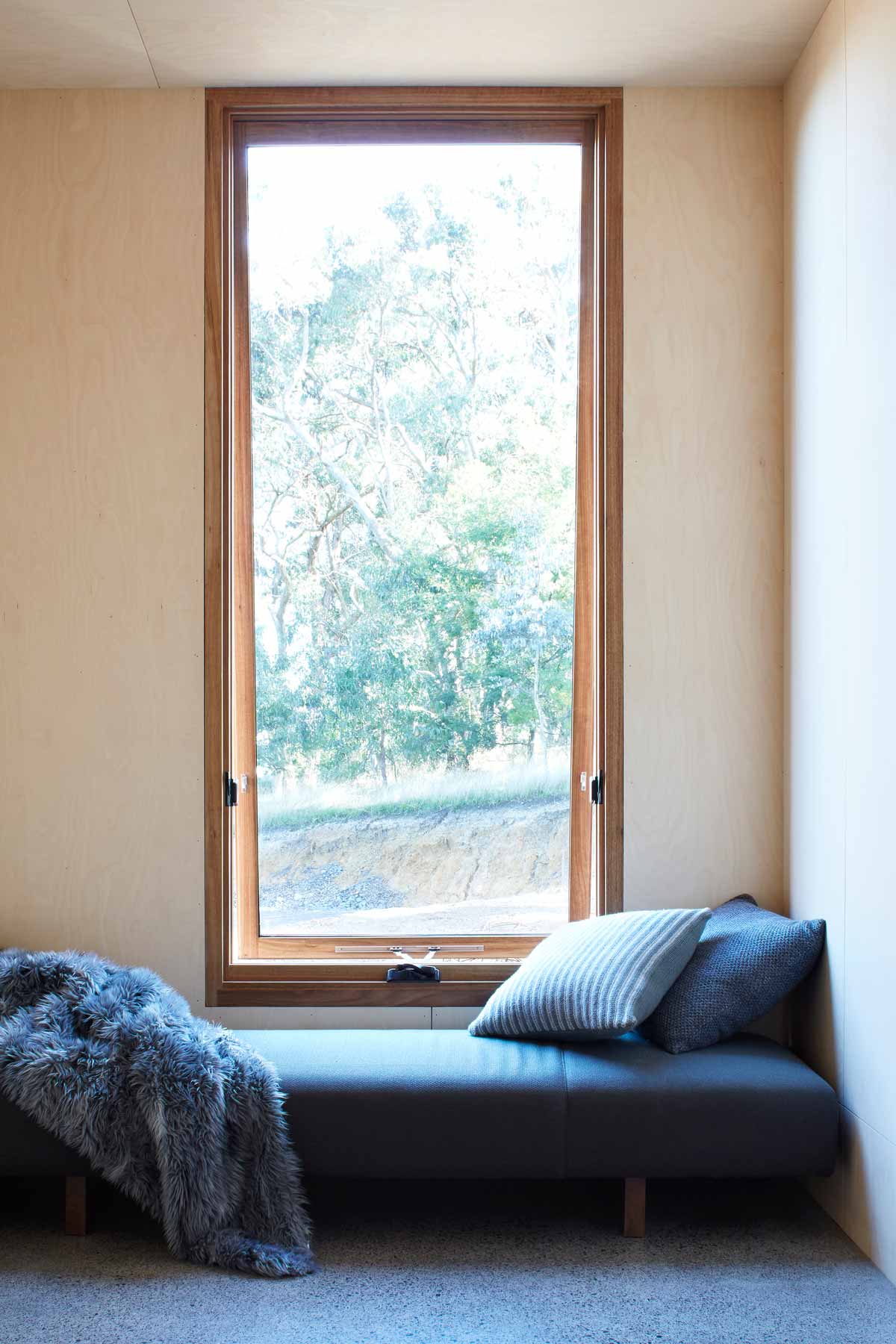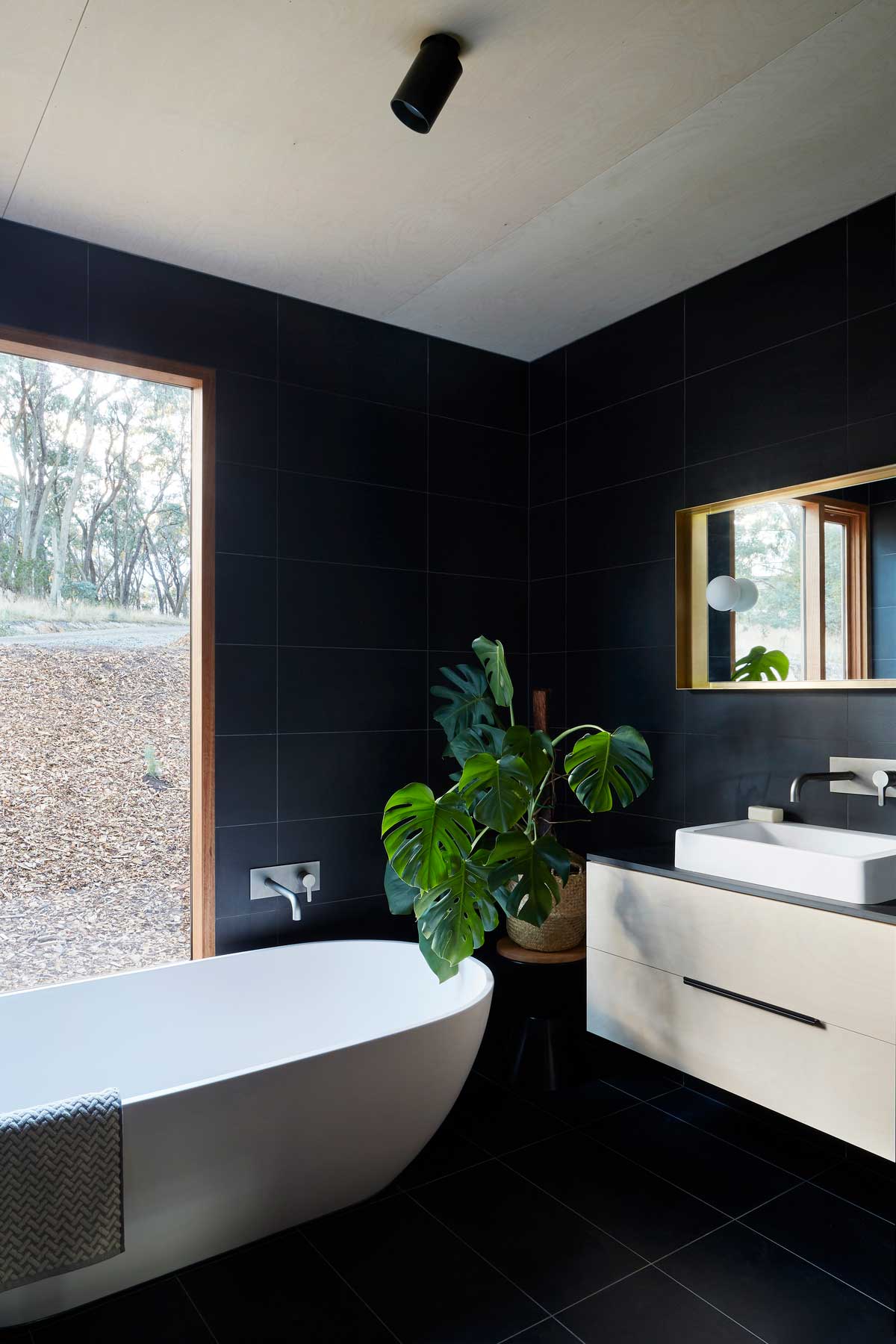 Architects: Moloney Architects
Photography: Christine Francis