Don't bother calling the cleaners, because this A-frame house is as neat and tidy as they come! Perched in the tree-lined mountains of Montreal, Canada, this cabin renovation is a brilliant collaboration between architect Jean Verville and the clients who call this space home.
In a twist of renovation concepts, space was actually taken away from the home in order to capitalize on the quality of each room, making the most of its geometric shape while decreasing the area by over 20m2.
As a 1960's original, the history of the cabin can be seen in the exterior architecture, while the surroundings are a timeless display of breathtaking views that the interior capitalizes on and mimics with a lot of pine used throughout each space.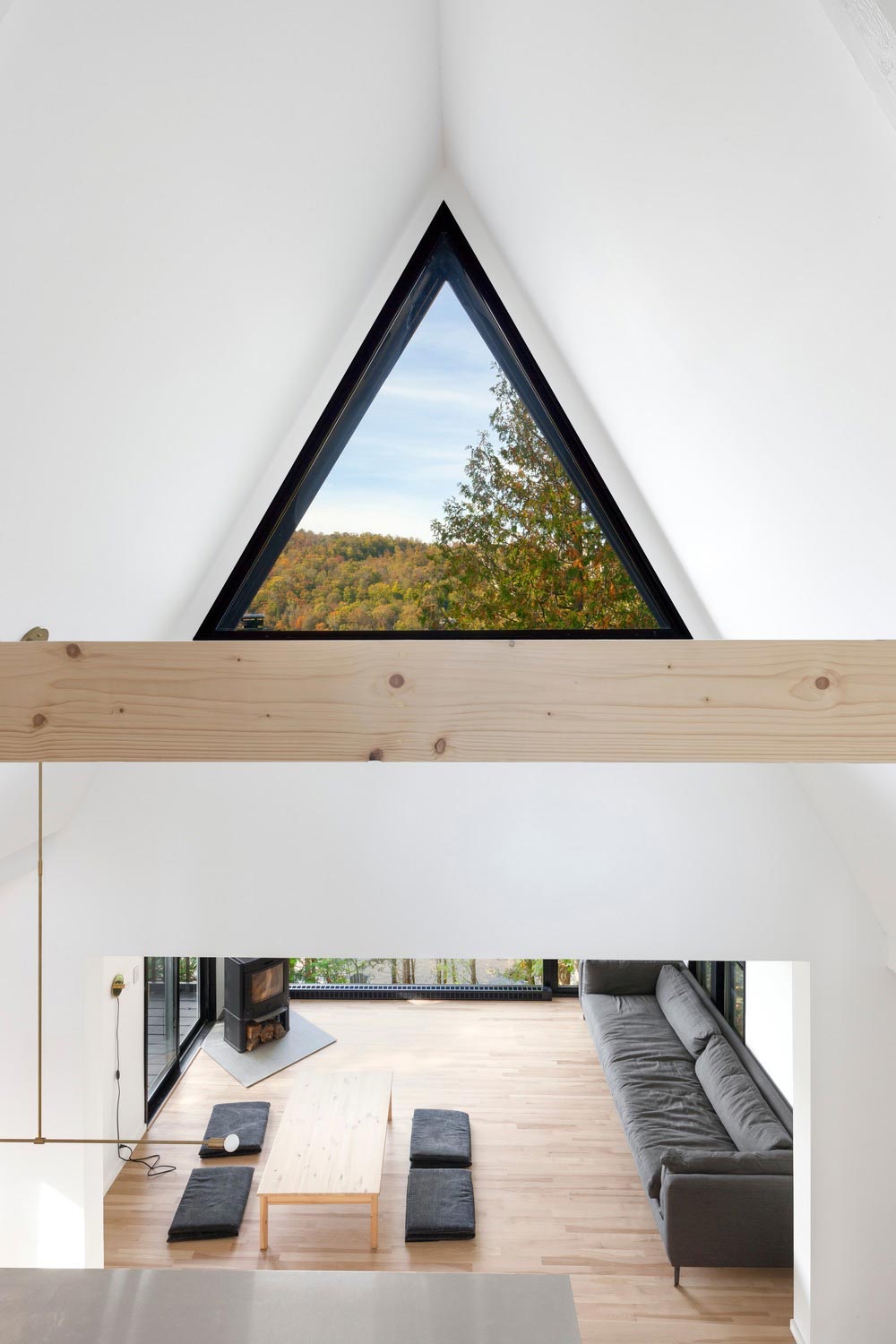 The triangle nature of this project is seen in various cutouts, including a massive peep-hole window looking out through the living room wall, which is an airy space that provides a cozy wood fireplace offset to one corner, and a simple modern kitchen facing the living area as well.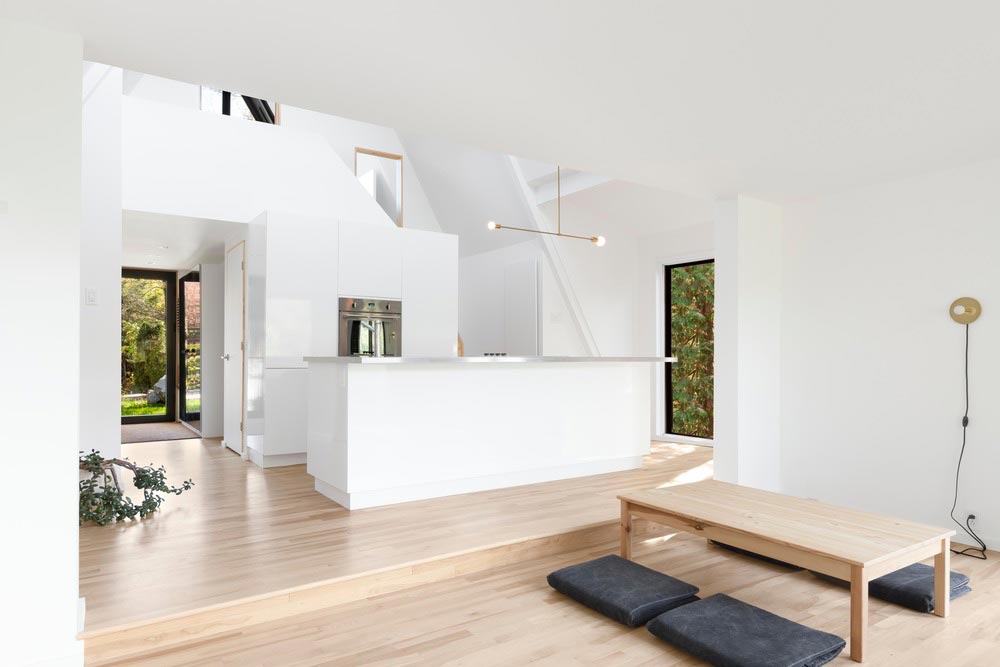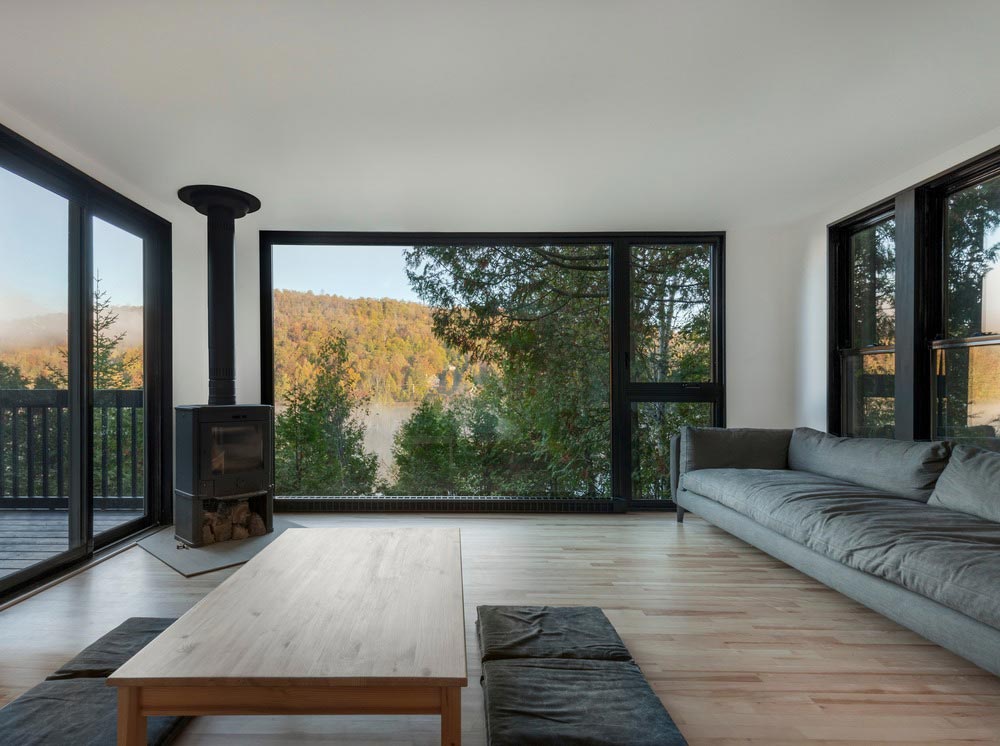 The staircase, set in a soft pine, comes up to a landing area that acts as a sitting room, while the bedroom that is offset from the loft-like upper floor, offers a raised sleeping area for 2 that overlooks nature.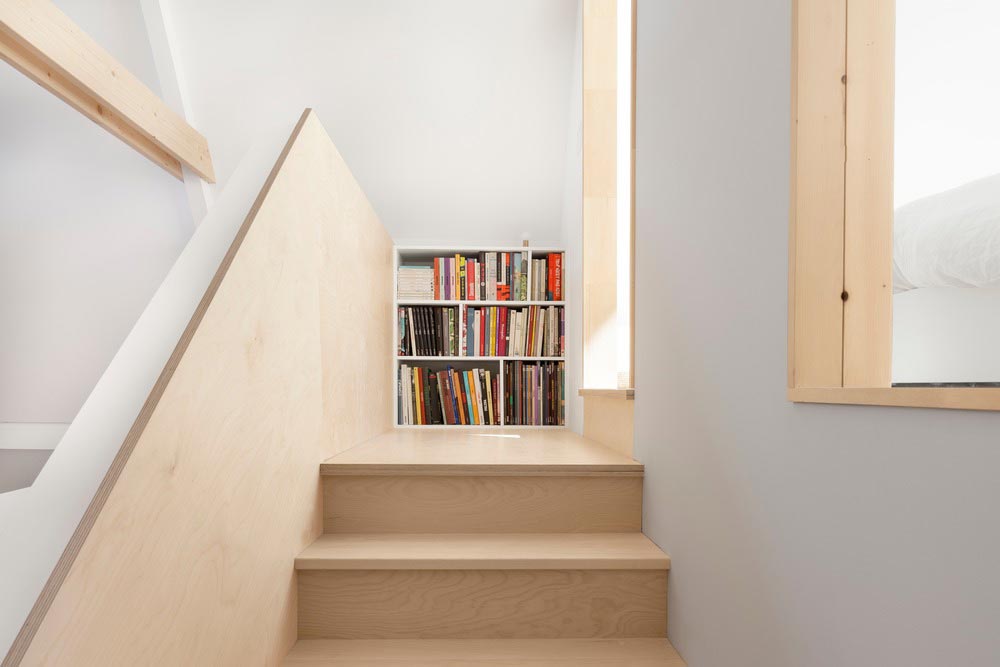 The master bedroom sits beside a large, black-framed triangle window also in full glory of nature, which is truly the essence of this 1960's recreation, a home steeped in nature and wrapped effortlessly in the free love it provides.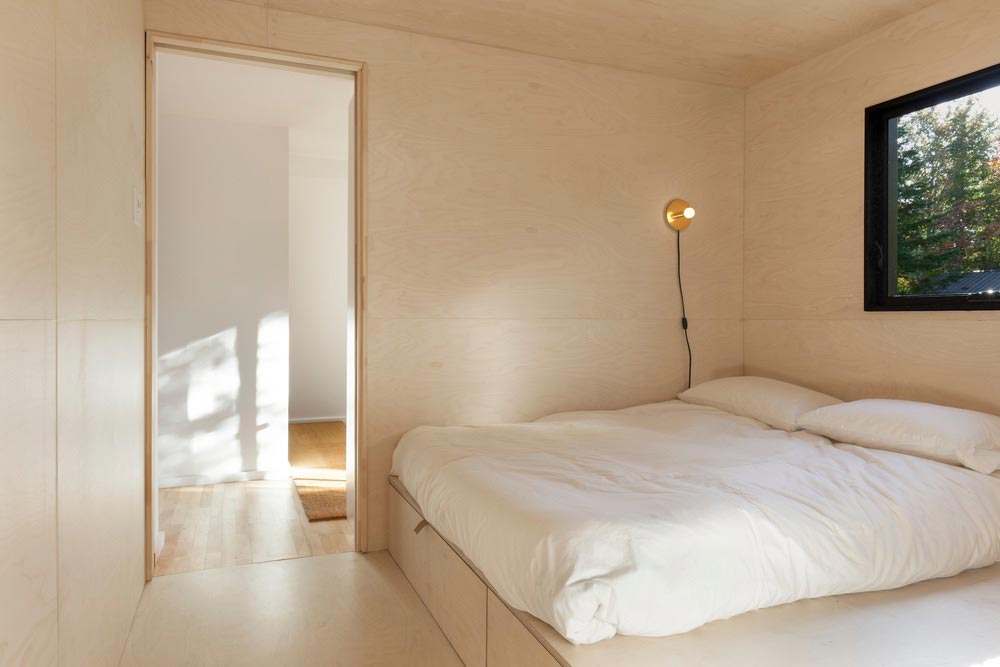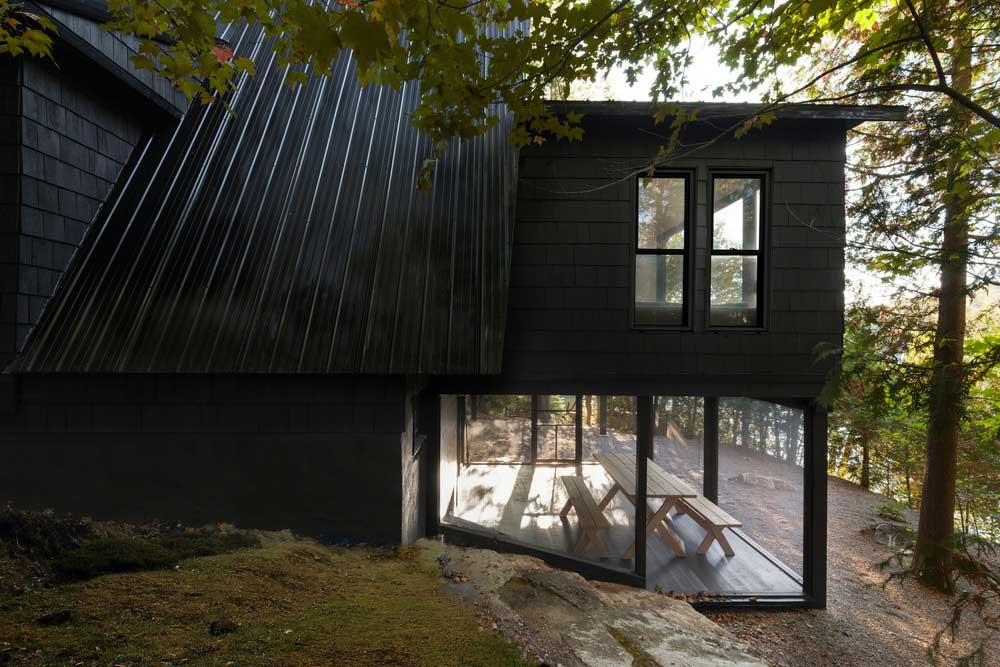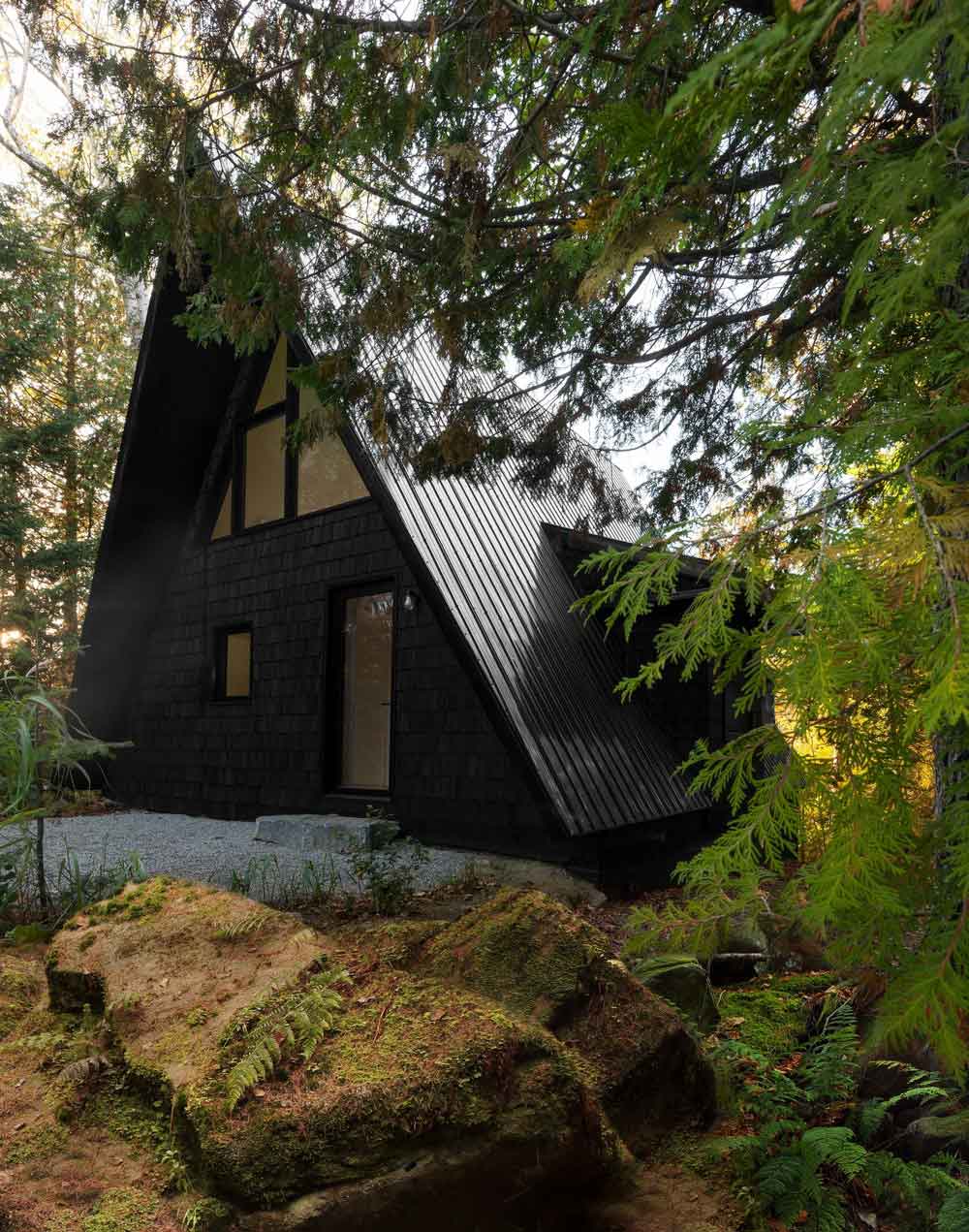 Architects: Jean Verville architecte
Photography: Maxime Brouillet