Step into South Bohemia, and be prepared to fall in love. With original comfort and modern appeal being the aim, this country house has been beautifully renovated beyond its rustic charm into actual bliss.
Natural materials such as stonewalls, clay tile floors, and wood features offer unification, despite the fact that this remodel involved combining the property's separate log cottage and stone barn.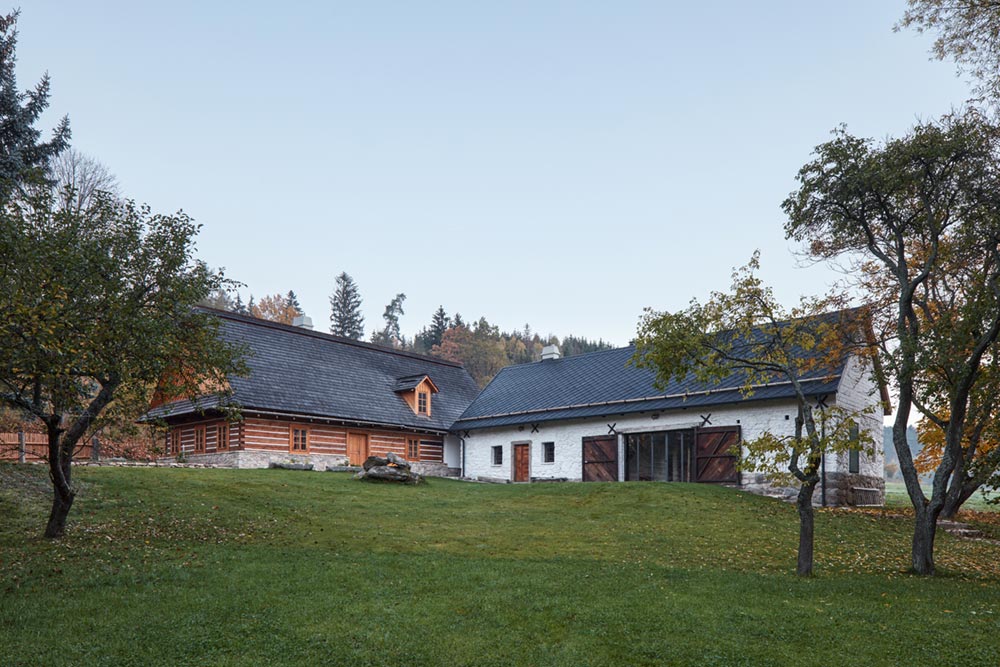 Similar themes – such as massive wood beams, grace each space beautifully, while the wood and stone kitchen in the log cottage delivers old-world charm, while bringing about modern features such as the stovetop and hood fan, Edison lighting and large kitchen sink.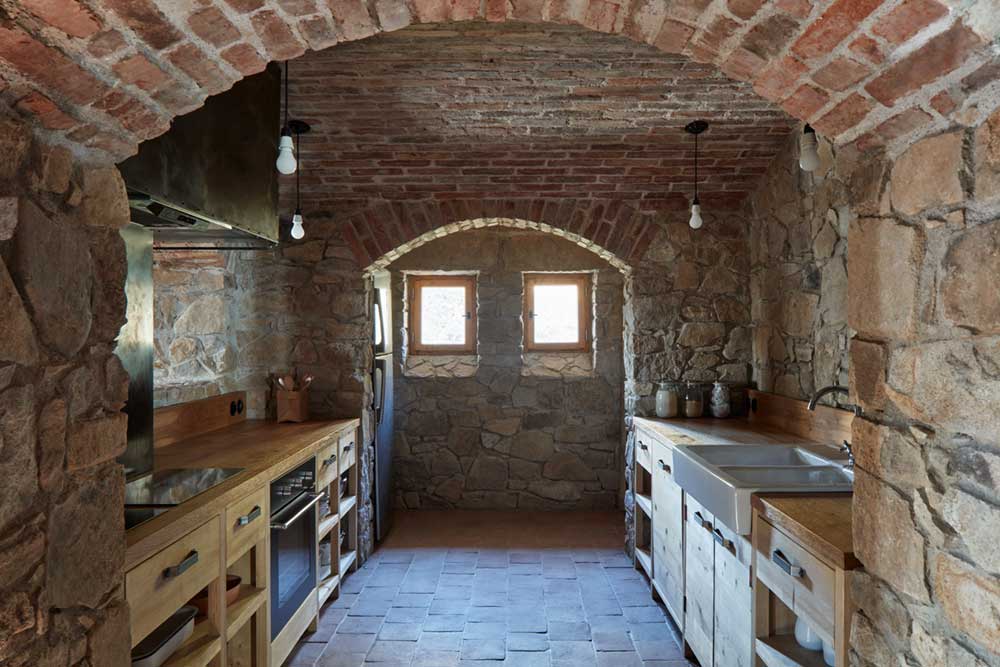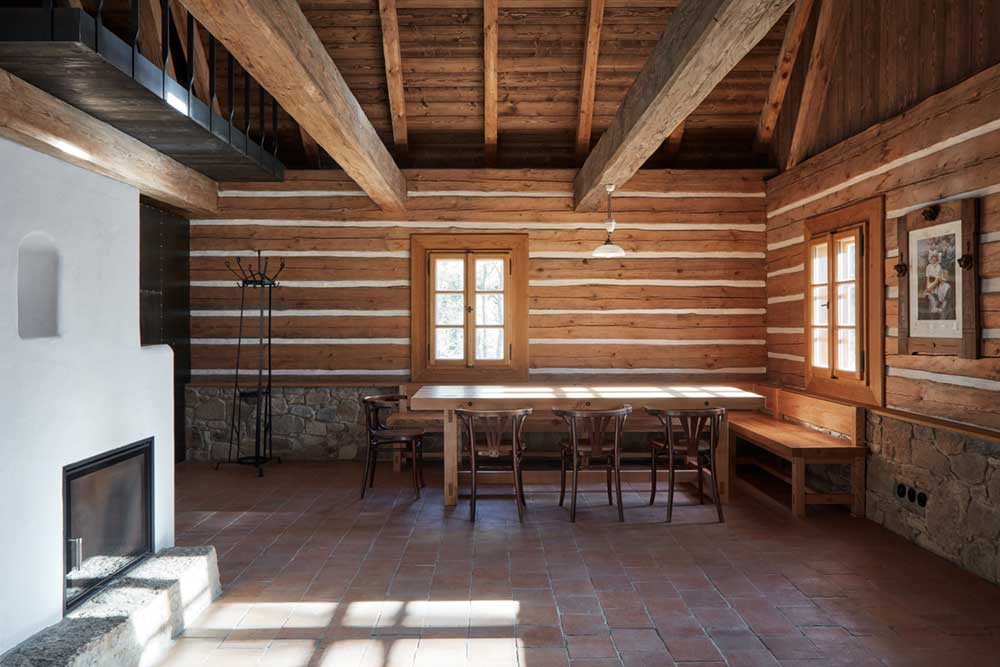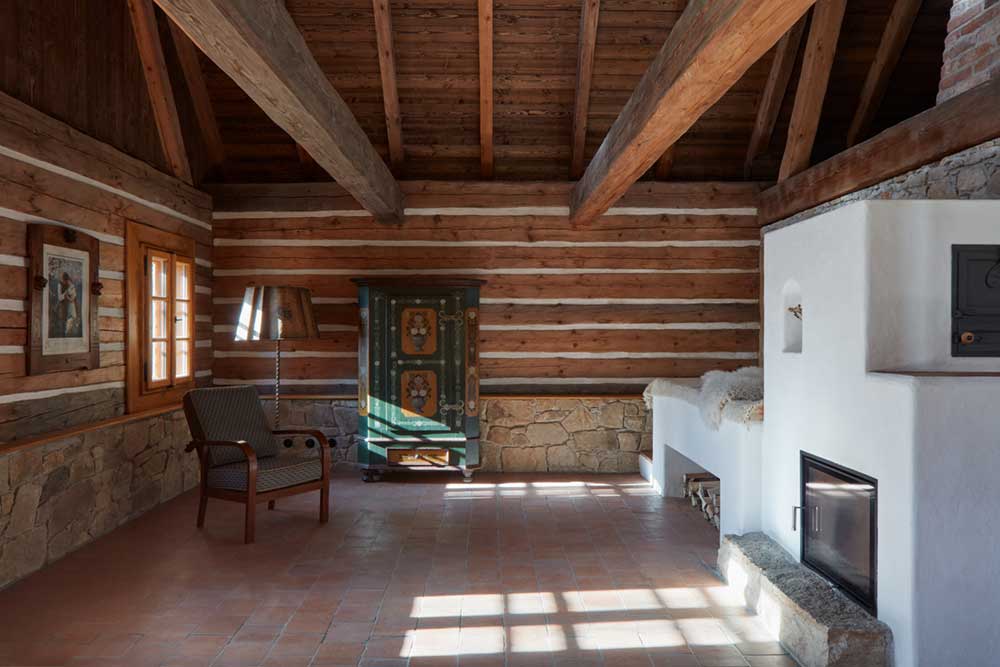 The bedroom is a simple space in which to sleep; home to a bed, a couple of chairs and just a touch of magic. Which the bathroom emulates also – bringing together the simplicity of stonewalls, while adding the elegance of a modern tub angled to one corner, and a cement sink perched amidst the stones.
A second level loft and attic space ooze their own allure, and offer additional sleeping and sitting spaces, with a brick chimney creating a focal feature and a functional use for the home as well.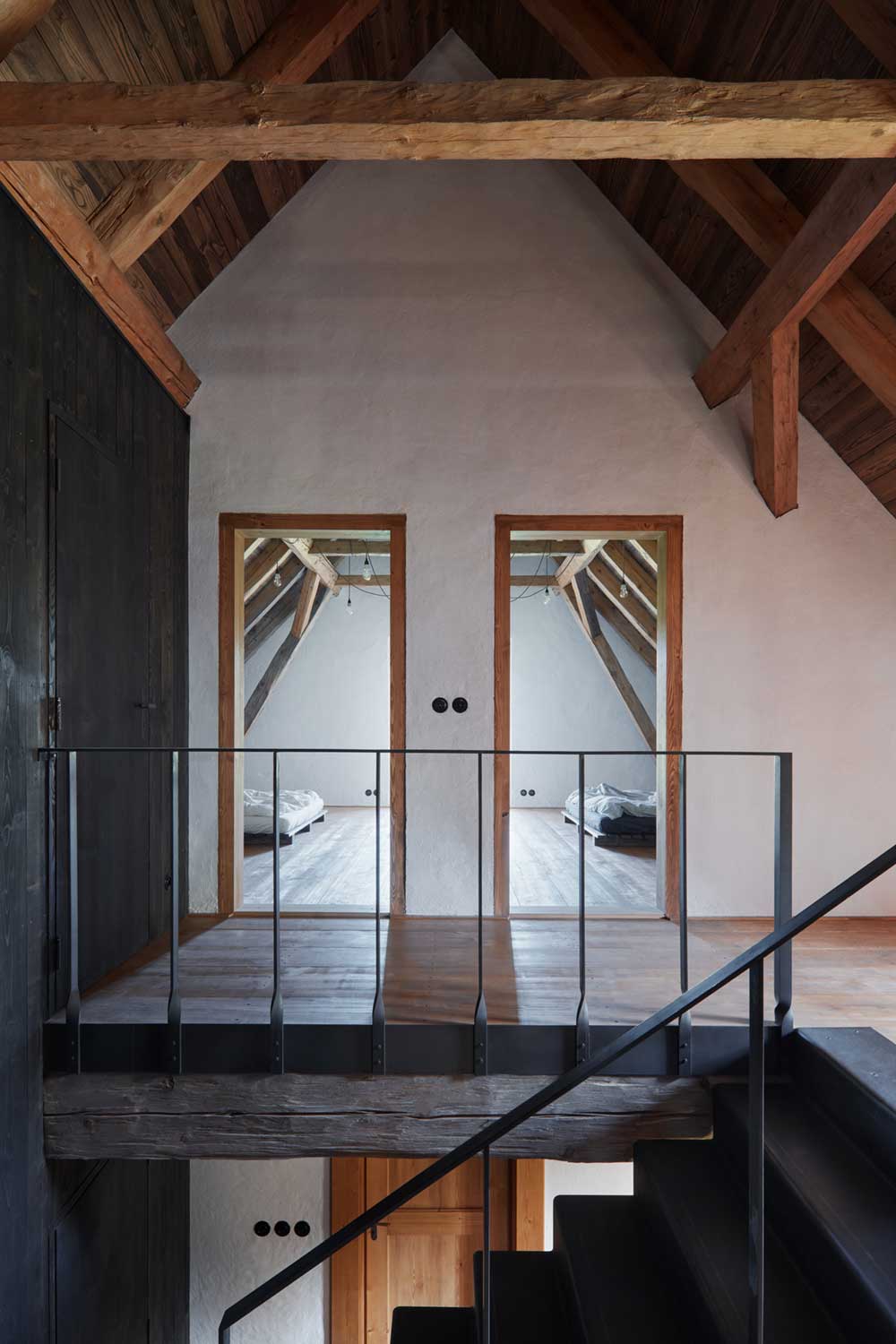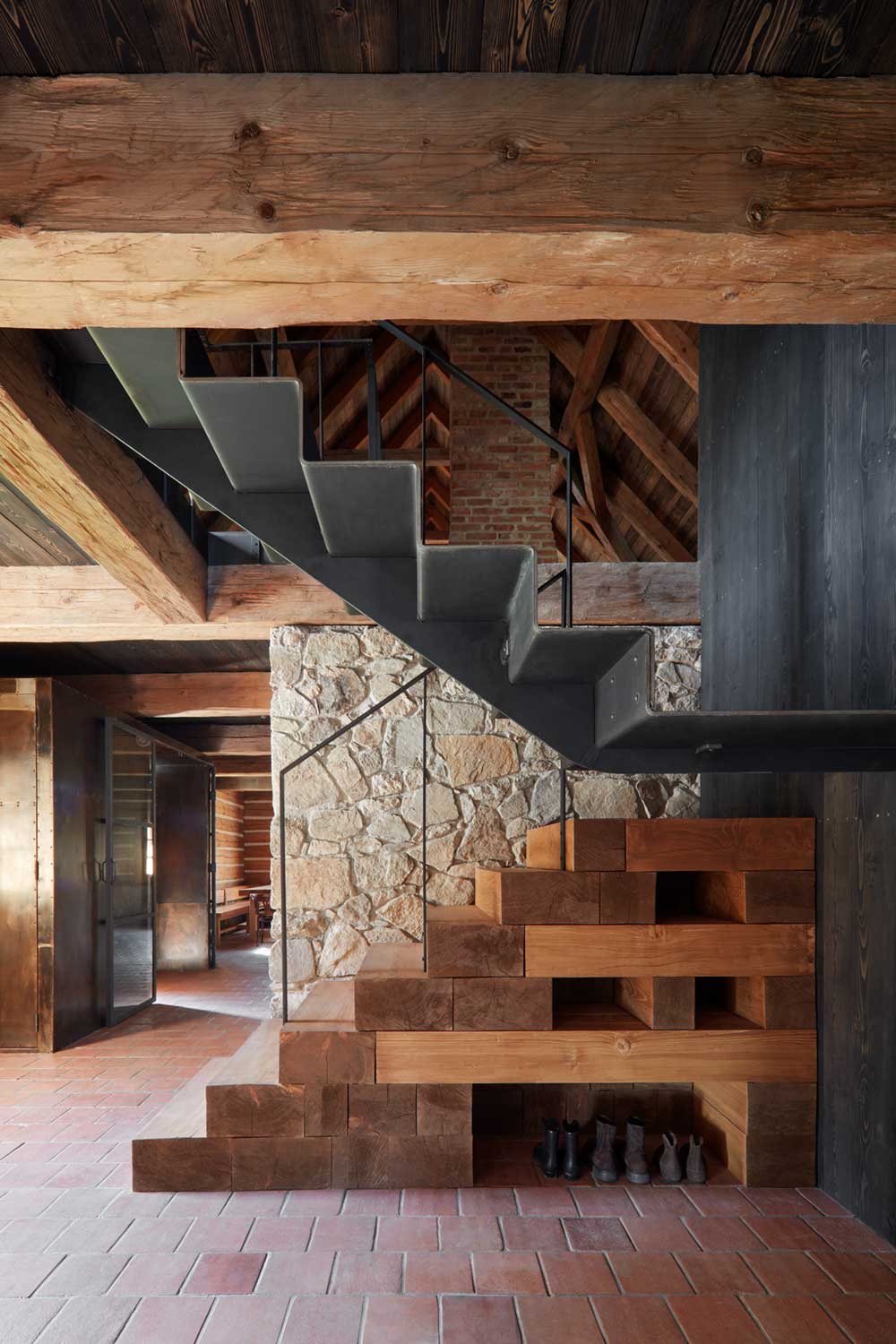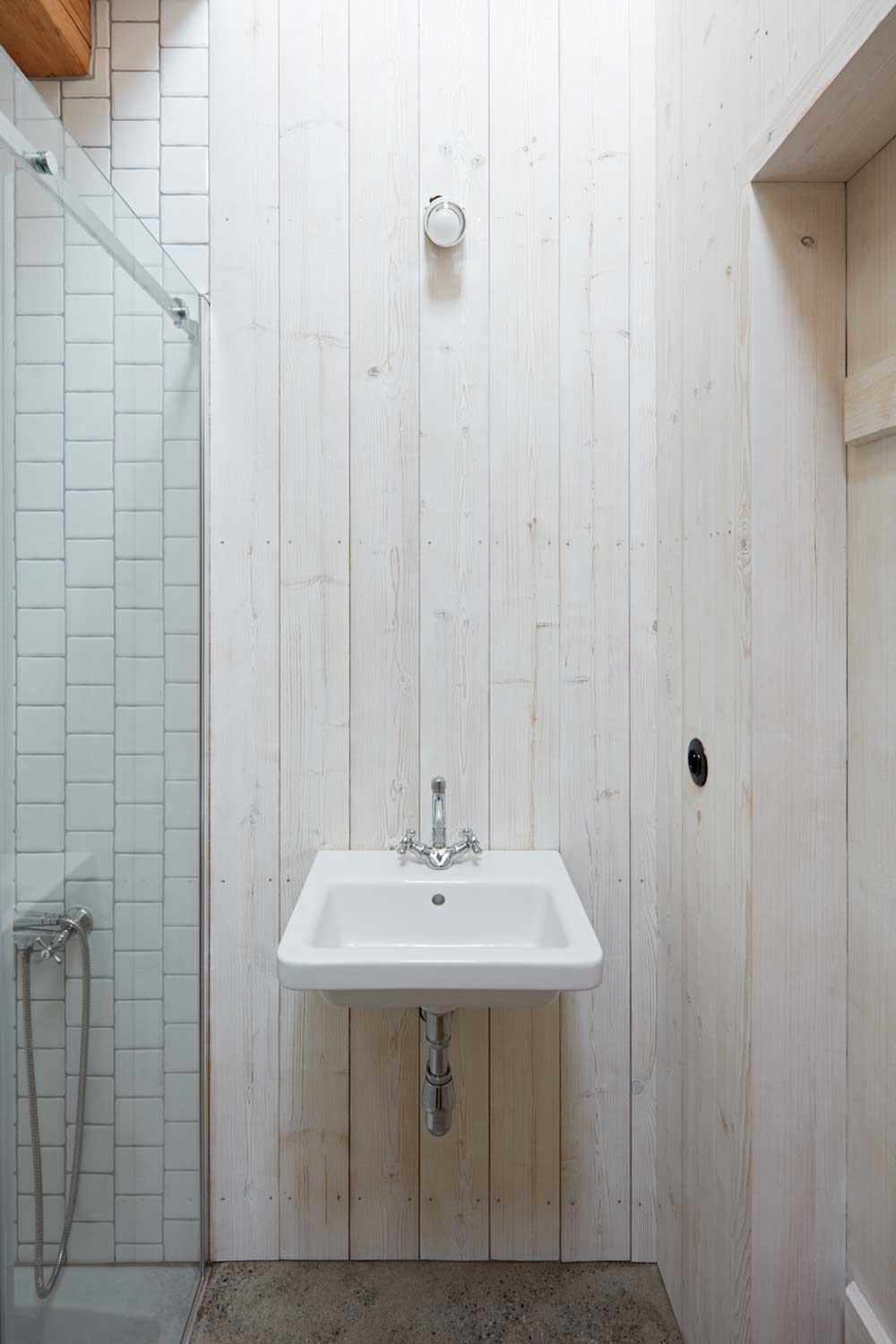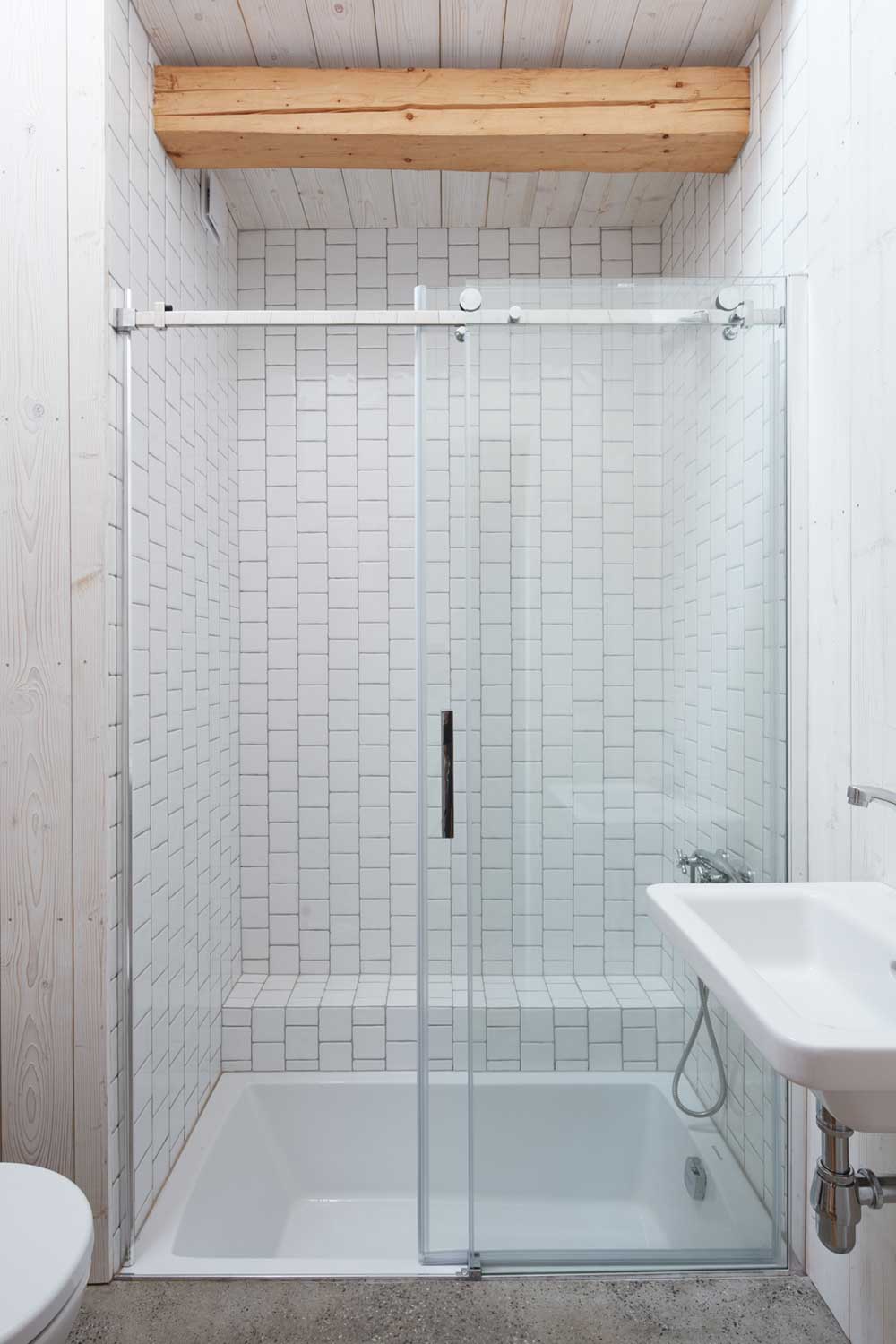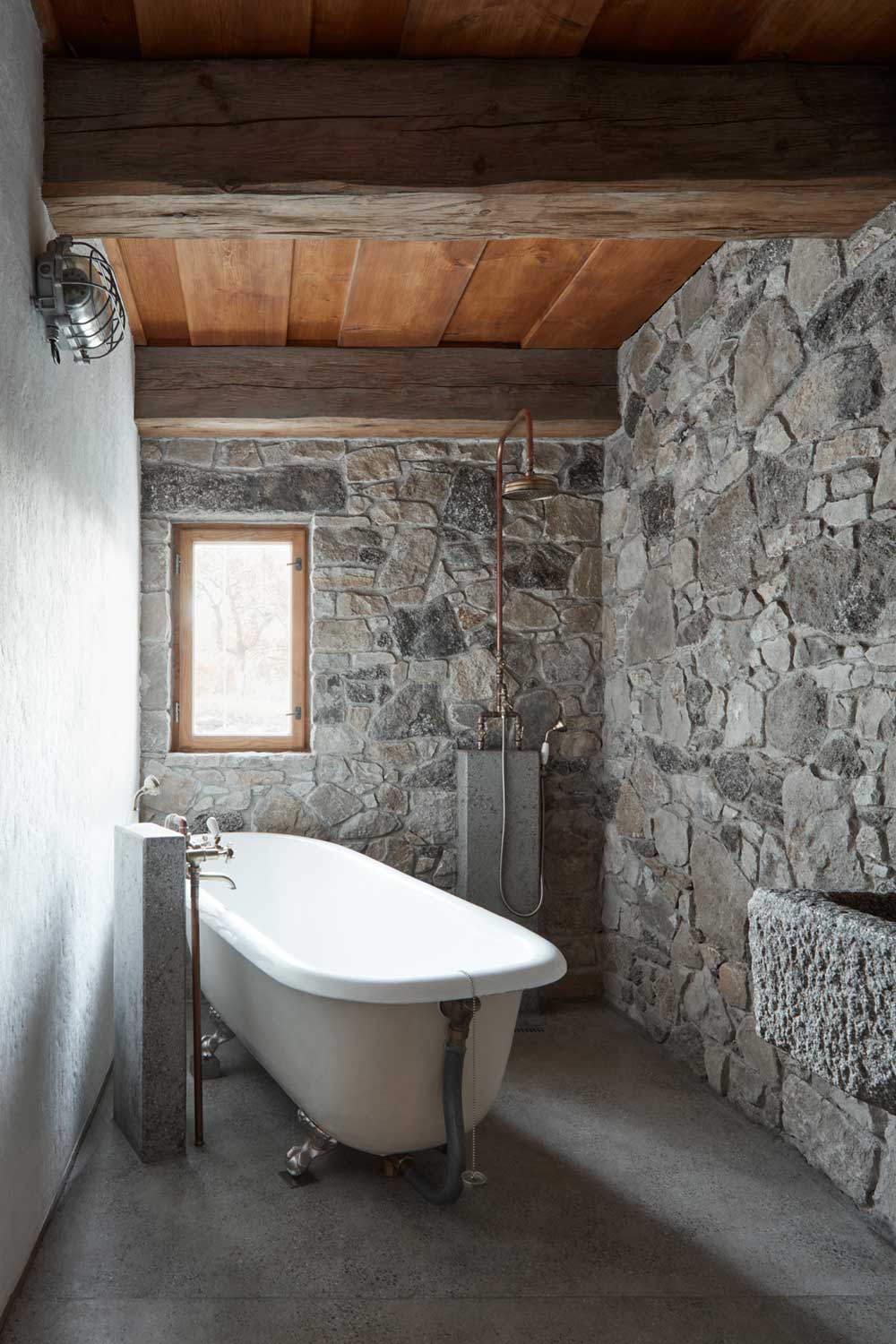 Although the log cabin acts as the main living quarters for the family, the barn remodel delivers a summer retreat for guests to enjoy. With an open concept kitchen and fire pit in the center of the space, along with massive barn doors that open up on either side for a truly open-concept feel.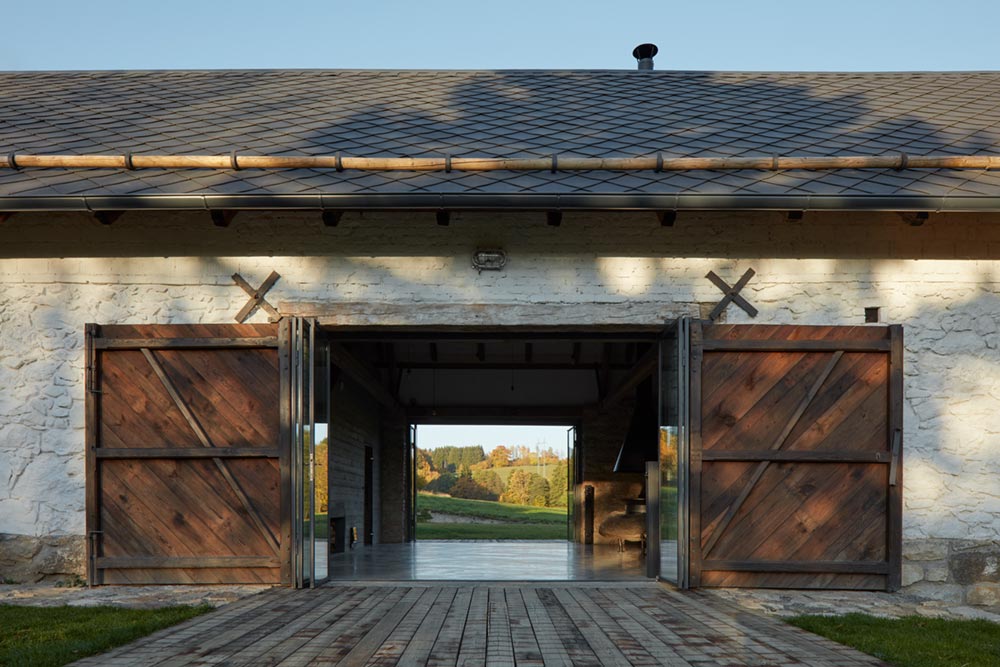 Architects: Lenka Míková
Photography: BoysPlayNice