This minimalist Scandinavian creation, handcrafted by Norm Architects, sits on the foothills of Norway, an hour out of the city of Oslo. This Norwegian beauty simply extends natures allure and is a modern wonder amidst a majestic forest.
From the exterior, this home is as rich in timber as the surrounding tree-lined hillside. Wrapped in slat-like sheaths of wood, all squared away to create a flat roof, which maximizes the scenery.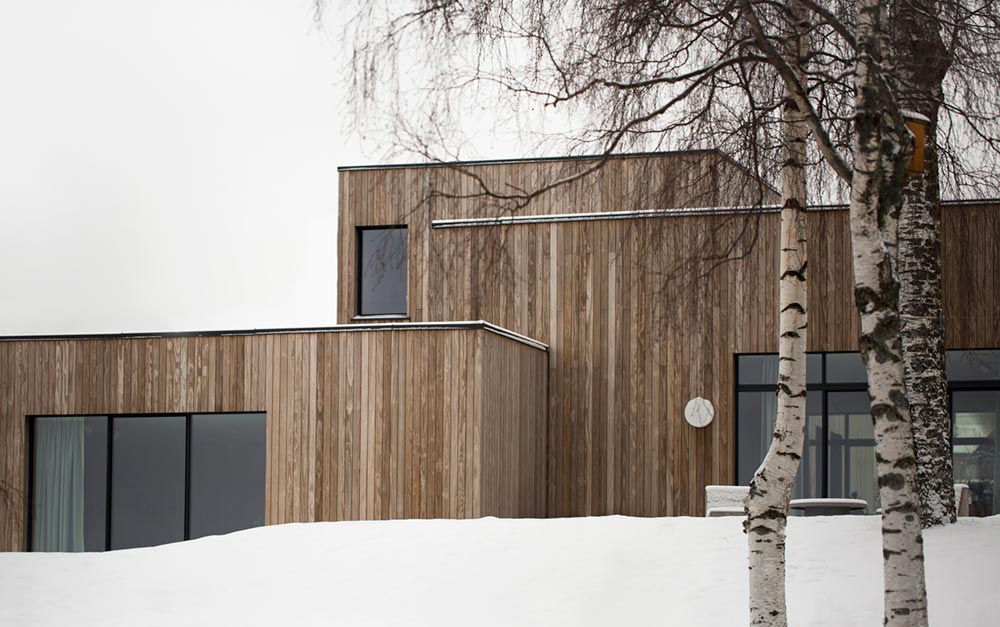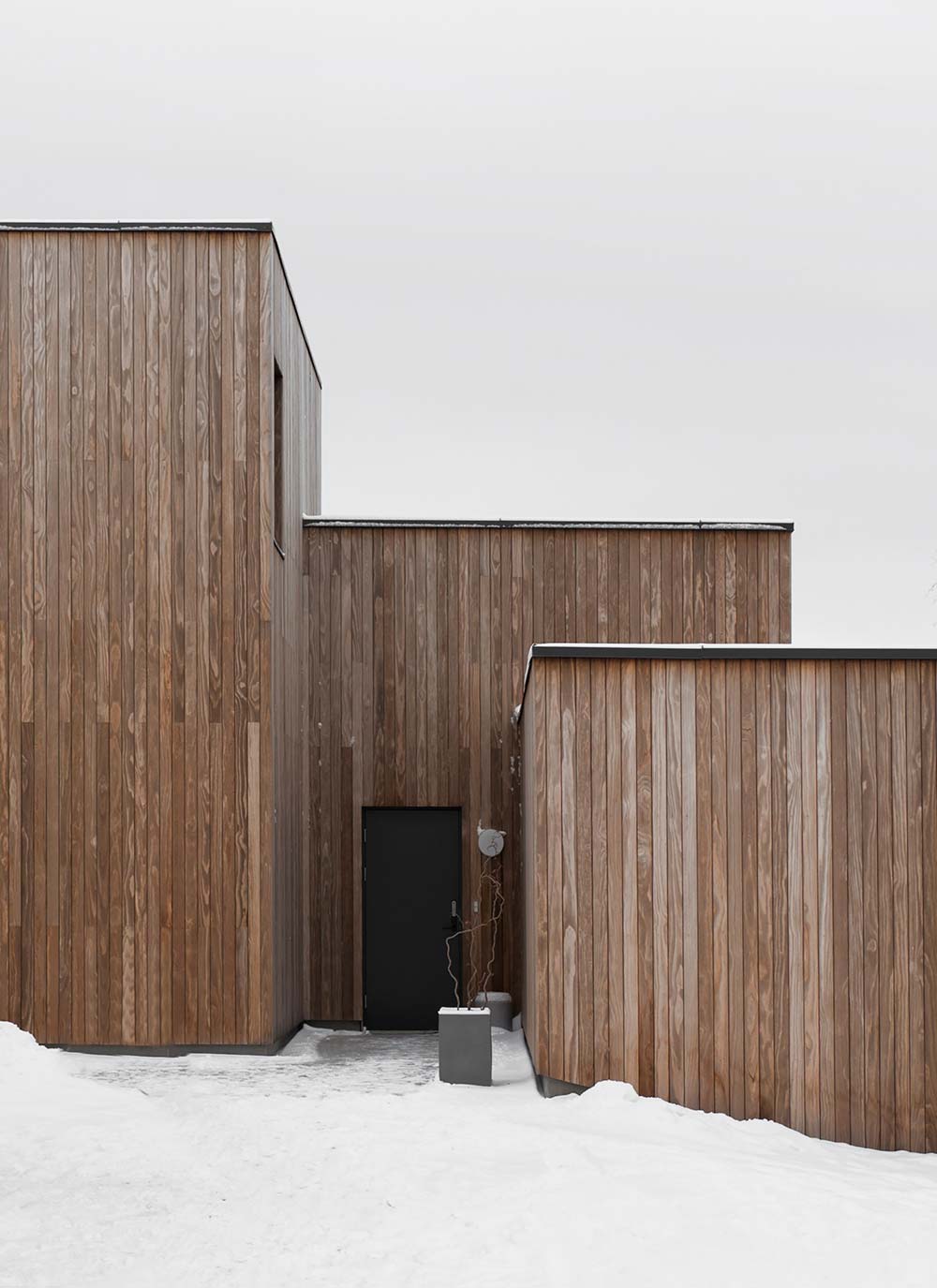 Inside, the same natural element of wood is maintained throughout the home. With custom inset cabinetry in the kitchen – also acting as the island, various wood walls, as well as a wooden floating staircase that leads to a wood-encased office; ever so slightly sunken and exited by two wooden steps to the great outdoors.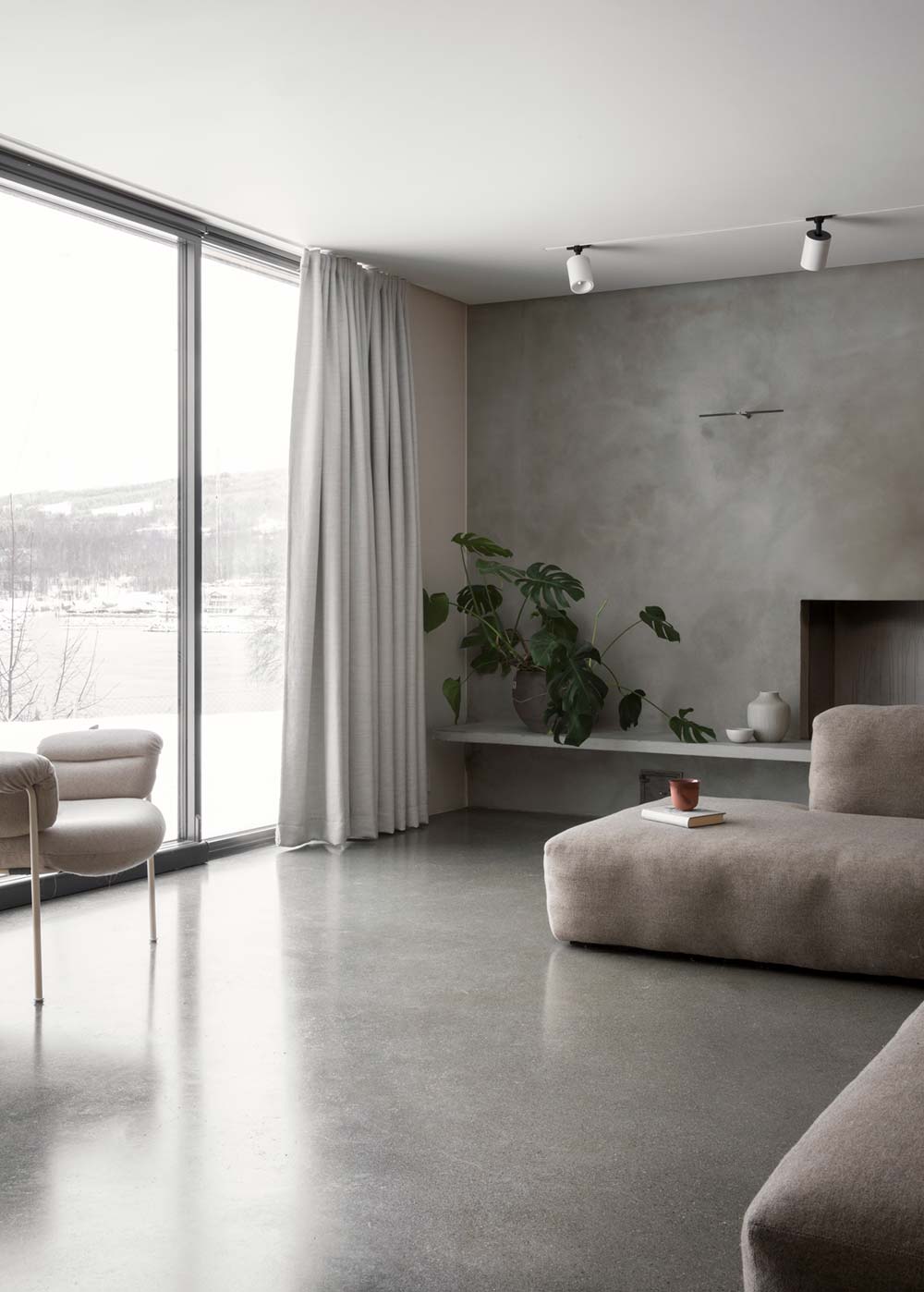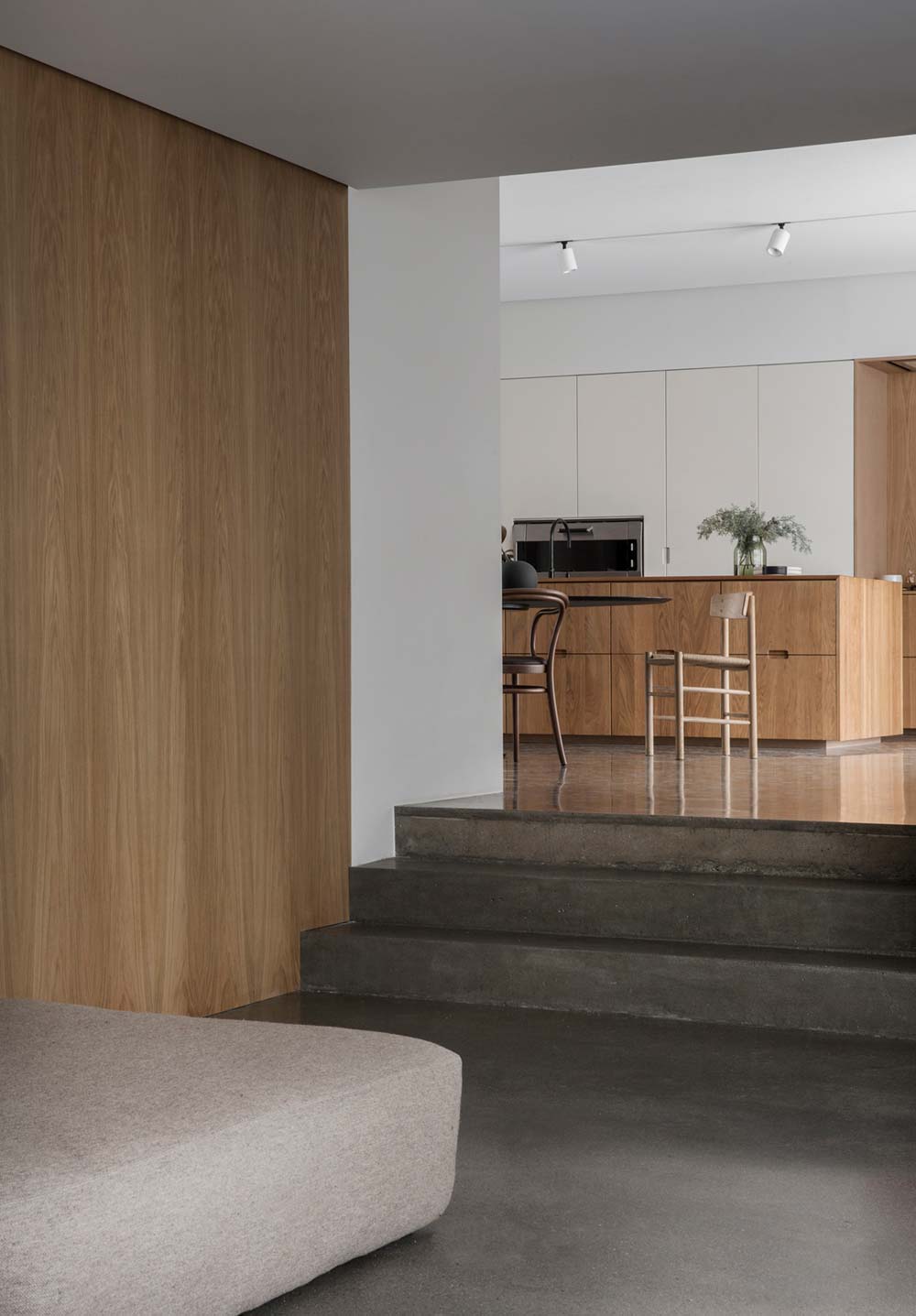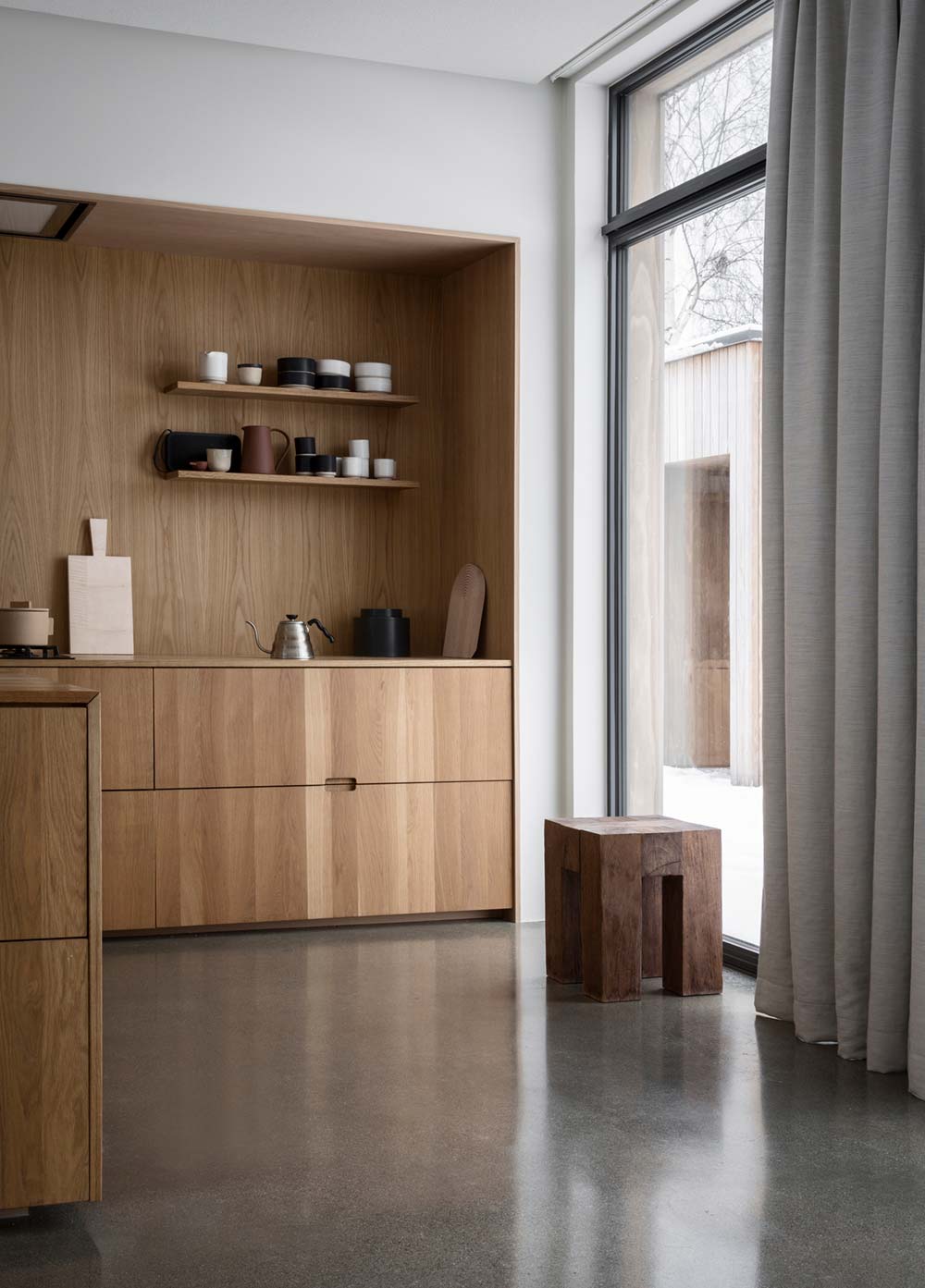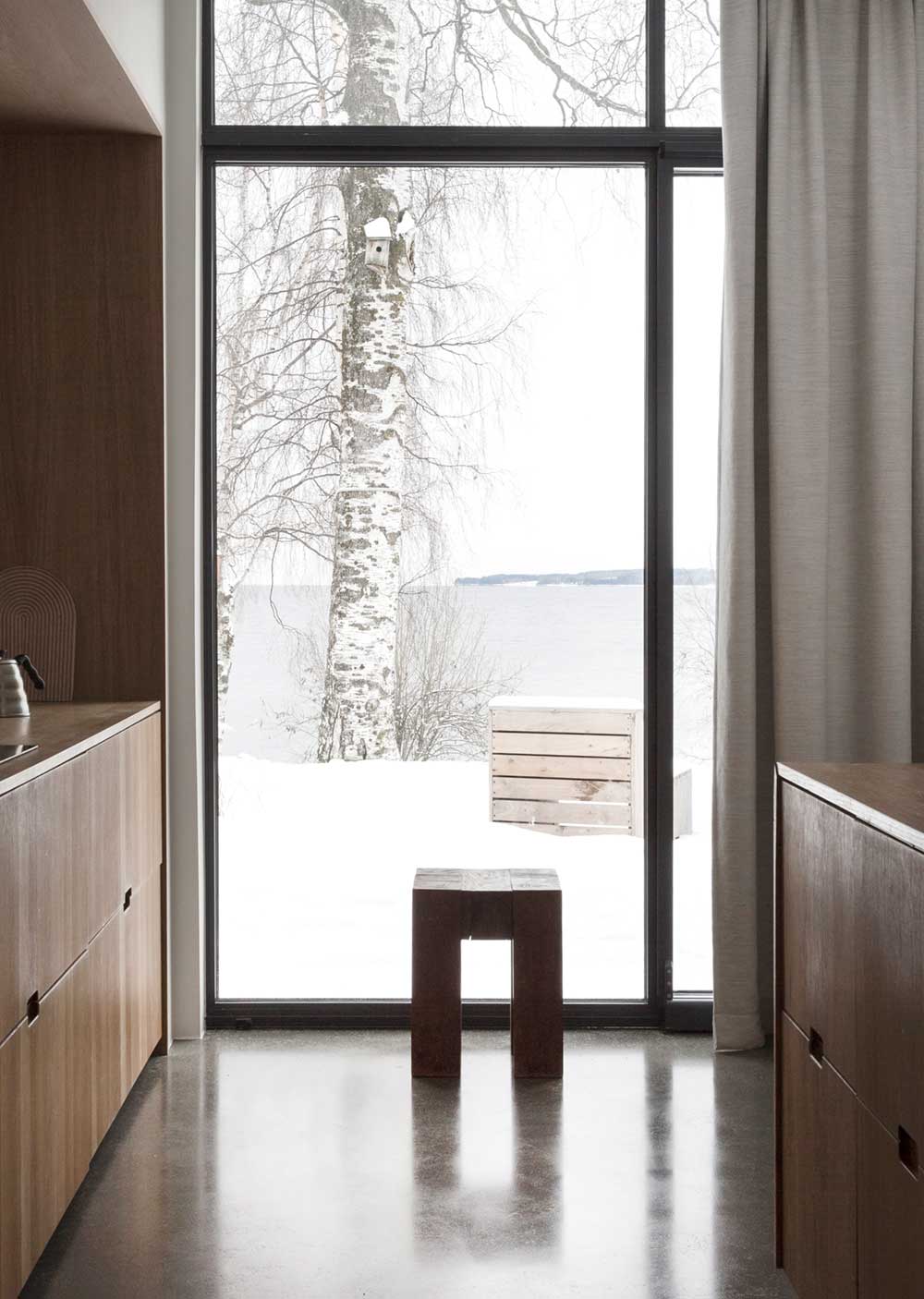 Polished concrete throughout the living room and bathroom also offer a rich appeal, and the trough-like sink in the bathroom maintains the modern texture of the space.
Norm Architects truly did a wonderful job at piecing together a home that is as breathtaking on the inside, as the outer surrounding vistas.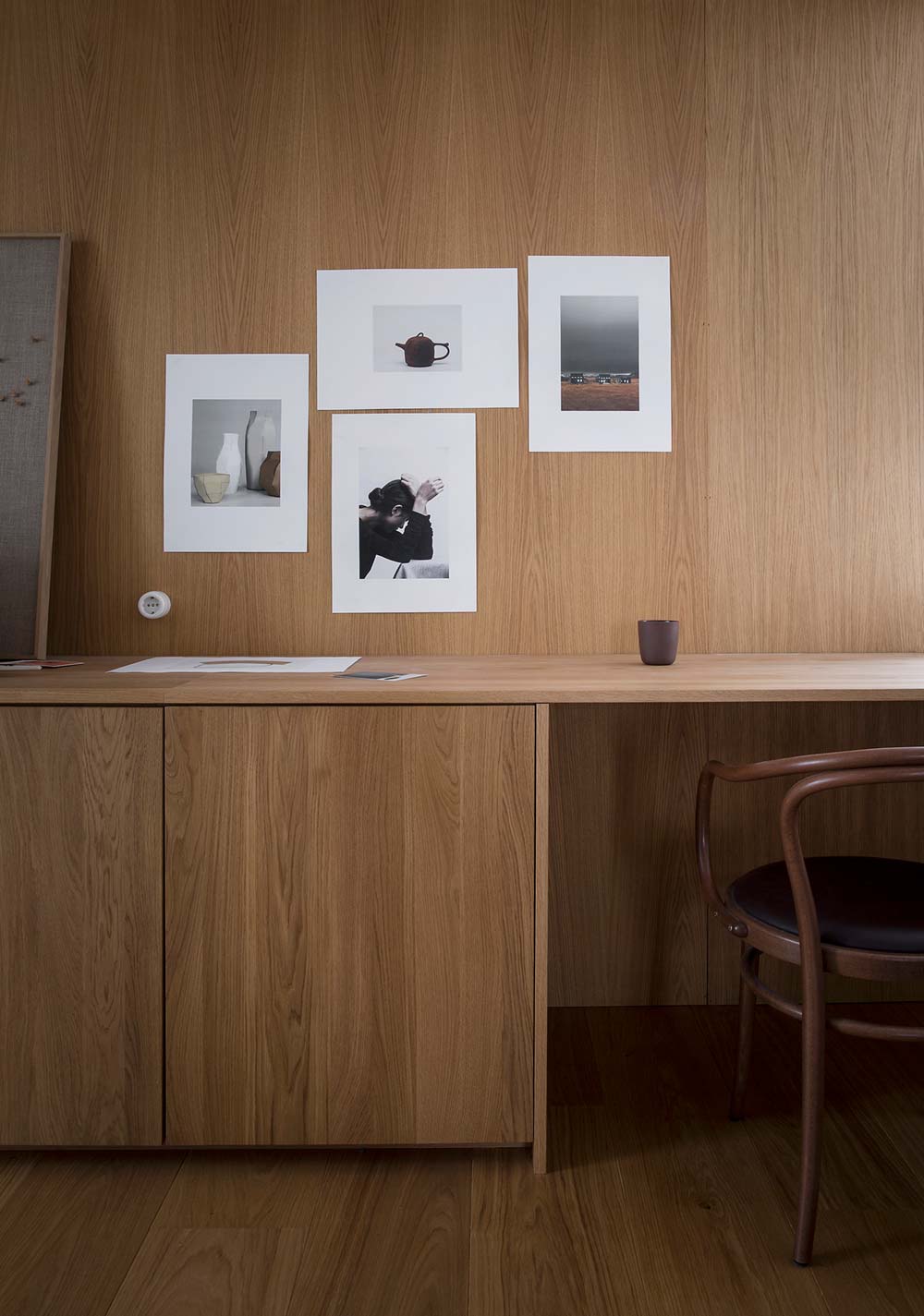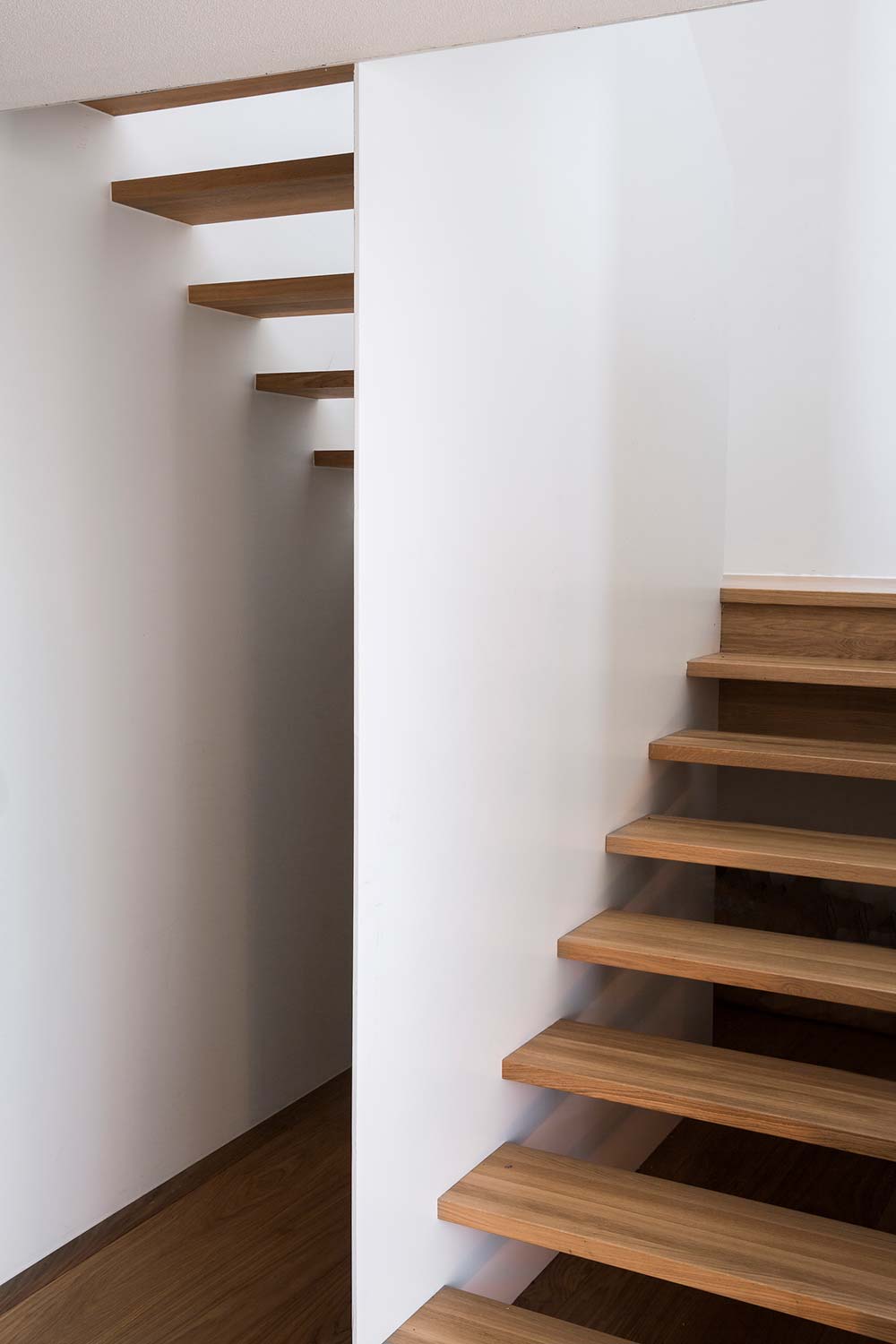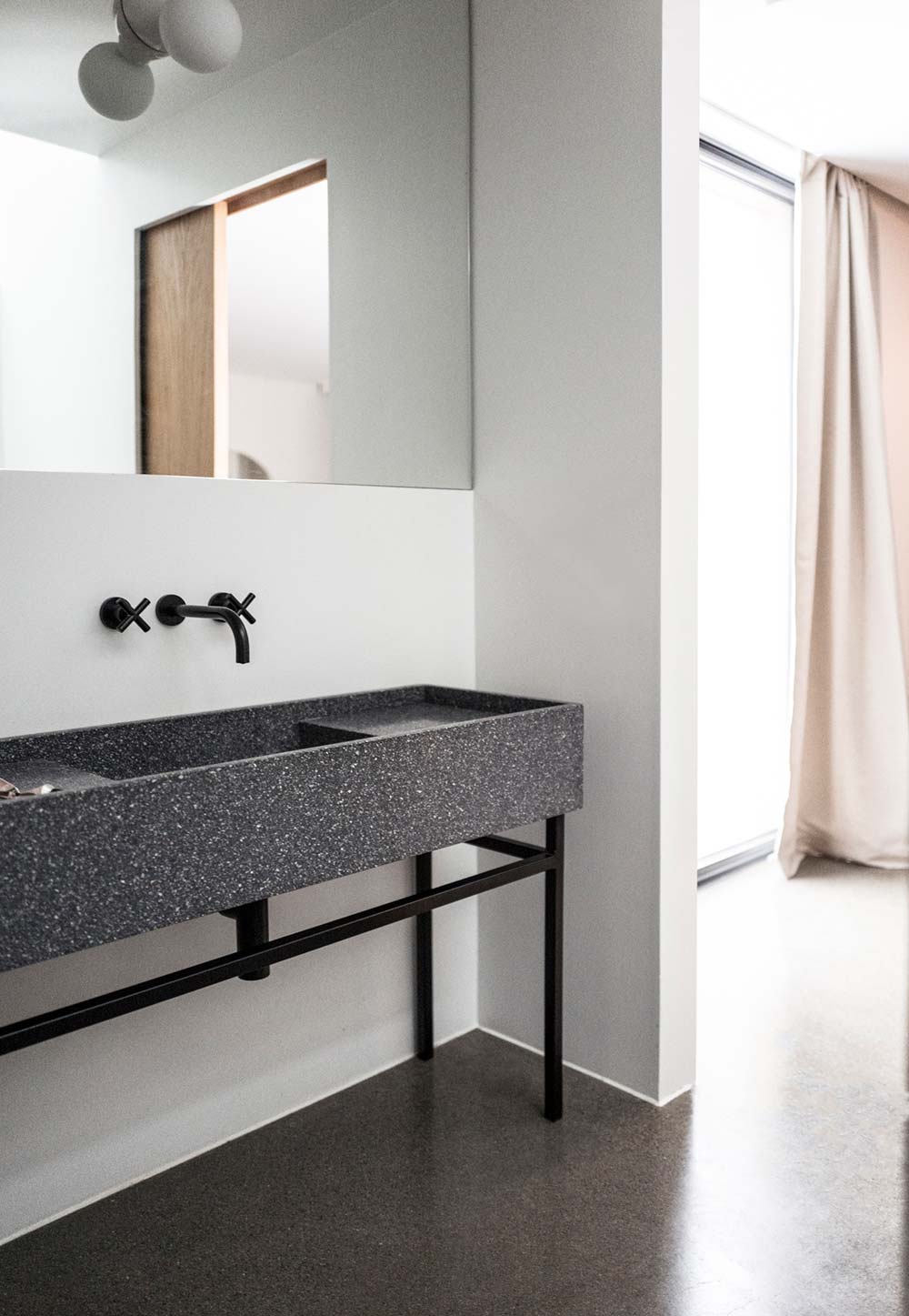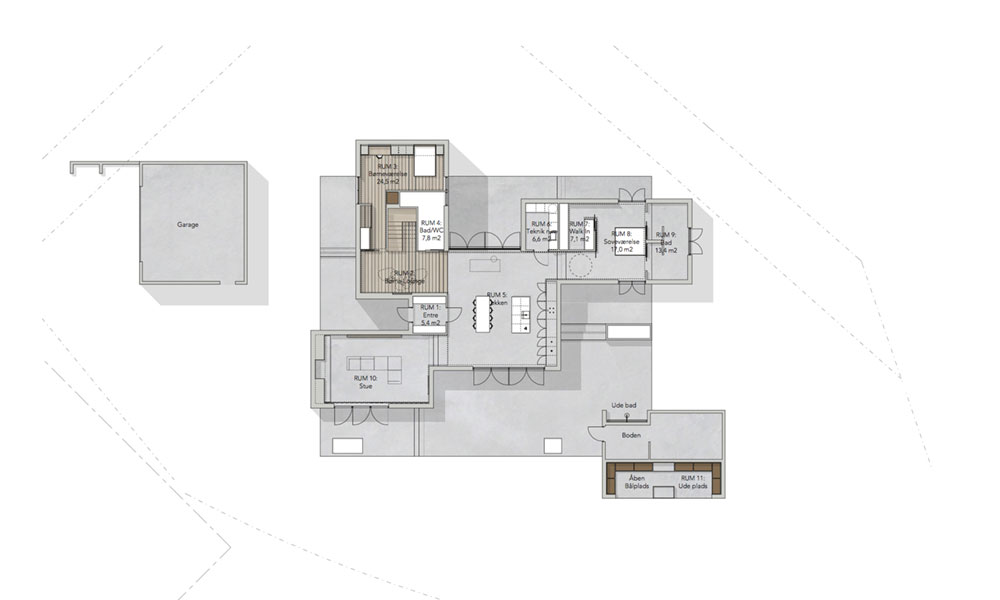 Architects: Norm Architects
Photography courtesy of Norm Architects