From the front exterior, Gable House looks like your average Edwardian timber dwelling; but step inside and prepare yourself for what this Sandringham located home has in store.
With the clients' desire to utilize the 'already-there' space, the goal of this remodeling project was to reconfigure the home into a more user-friendly area, which was open in design, bright in effect, and offer a backyard that could be used as an outdoor living space as well.
Which is exactly what has been done with this period house, bringing about a bright white living area wrapped in wood window frames, a breakfast eating area to match, along with wood cabinetry that compliments the white cabinets nicely.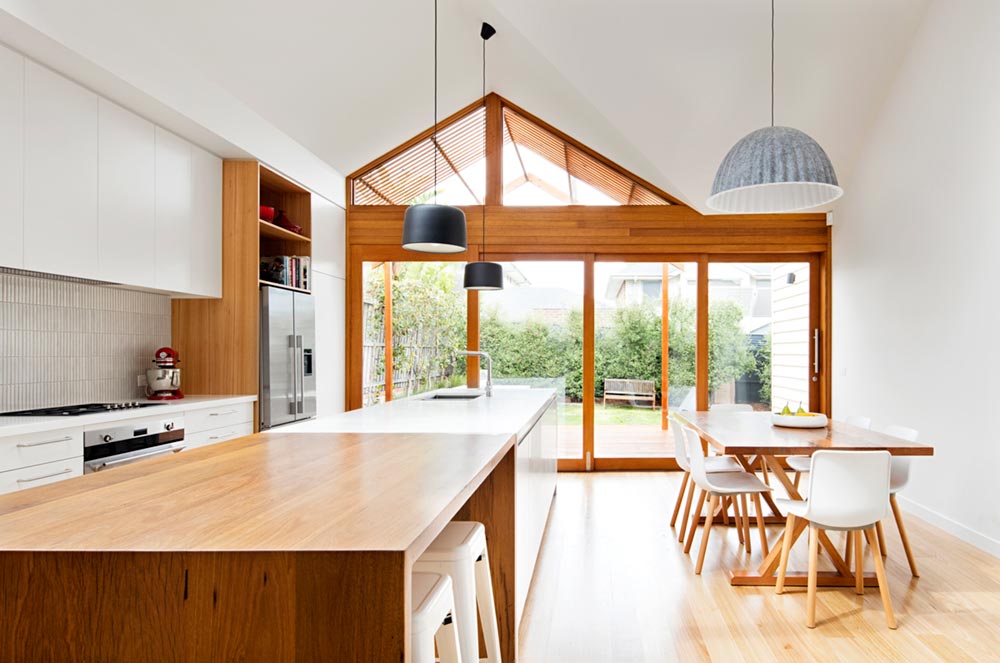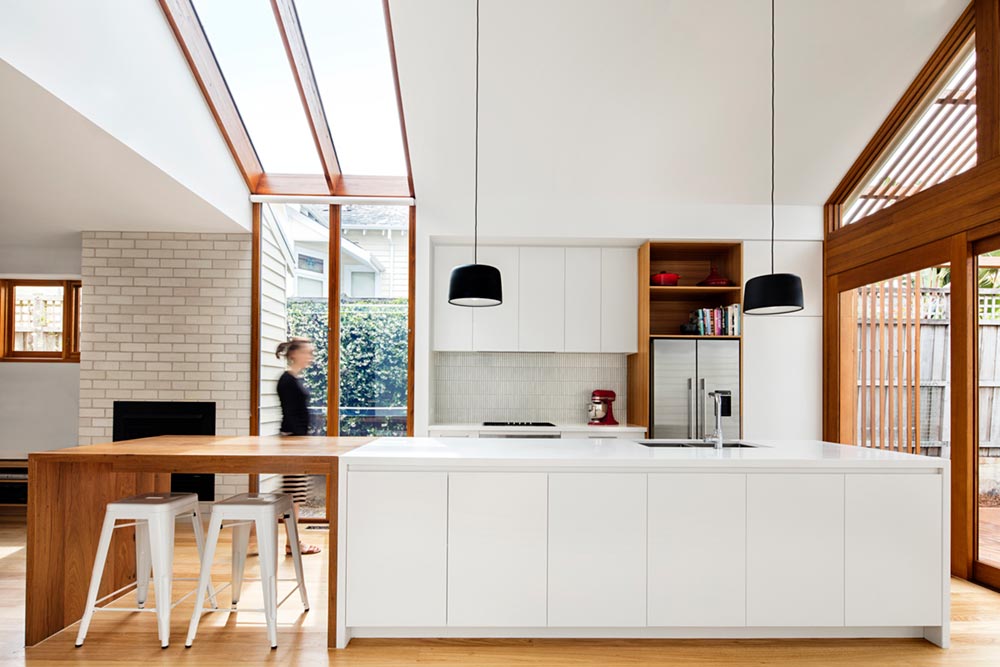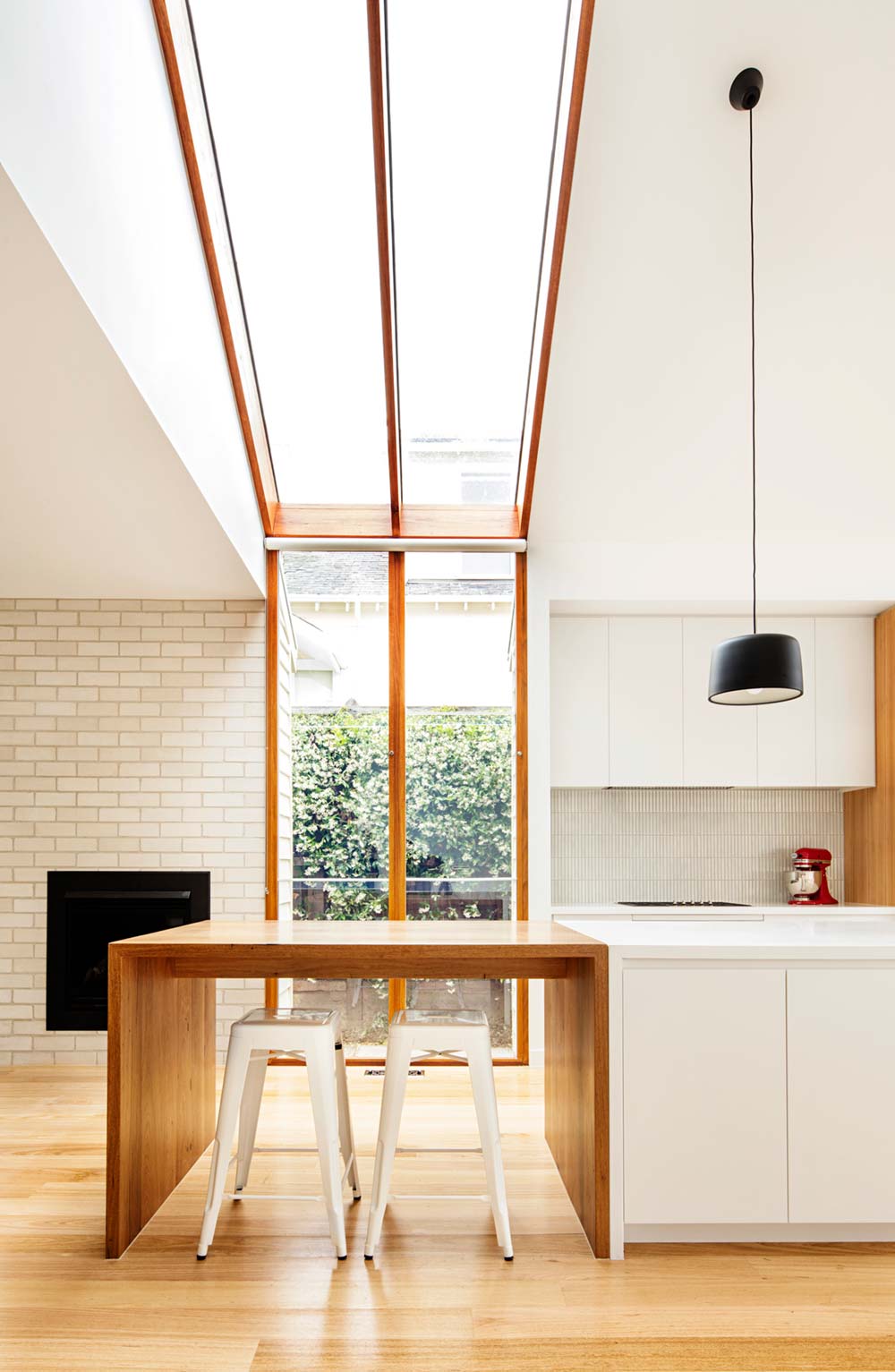 The bathroom is also bathed in white, from the chrome-legged sink to the soaker tub, floors, walls and even light fixture, adding in a square timber-framed mirror for warmth.
Although only a corner of the bedroom can be seen, it is clear that the vaulted ceilings and window seat make this an inviting sleeping nook.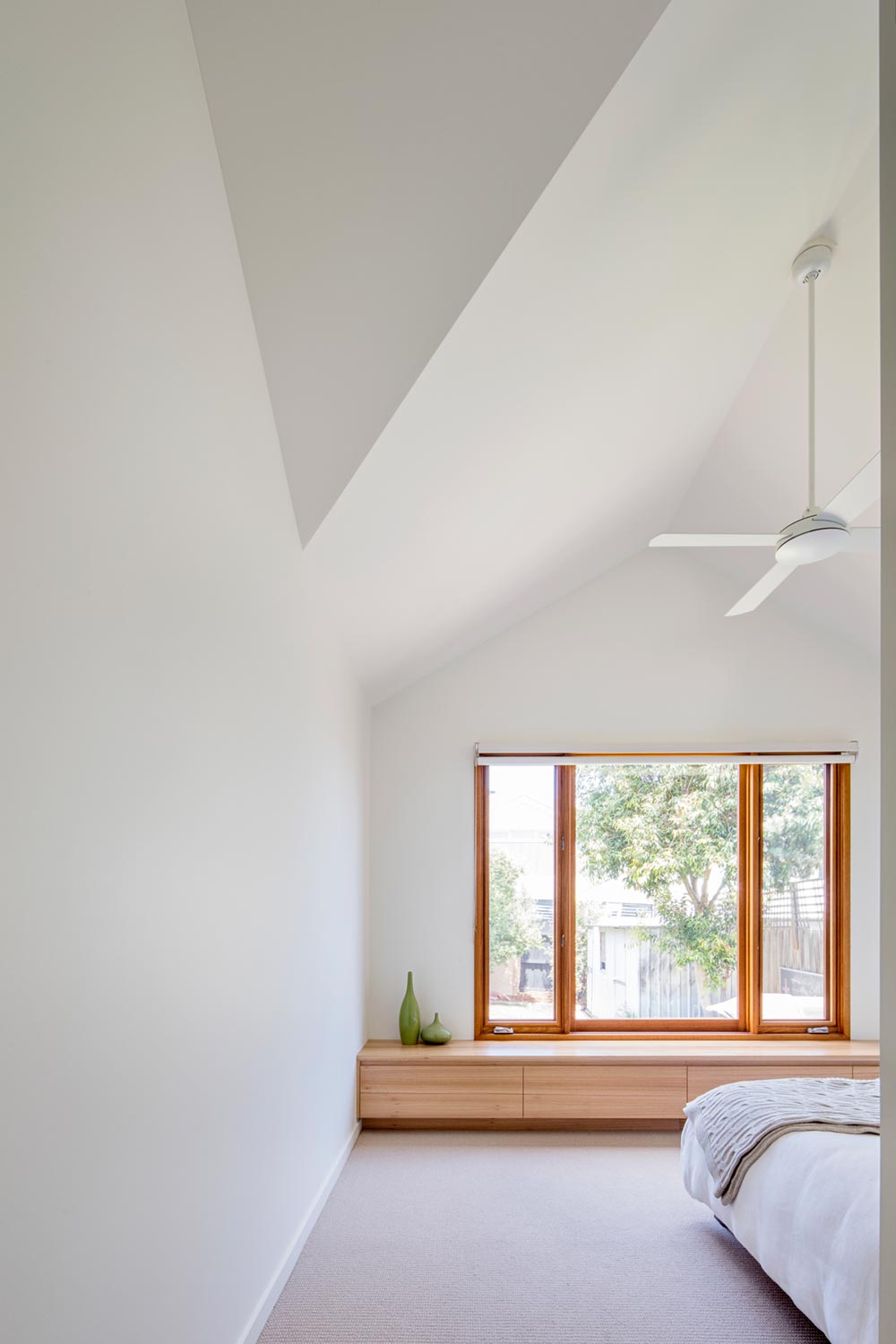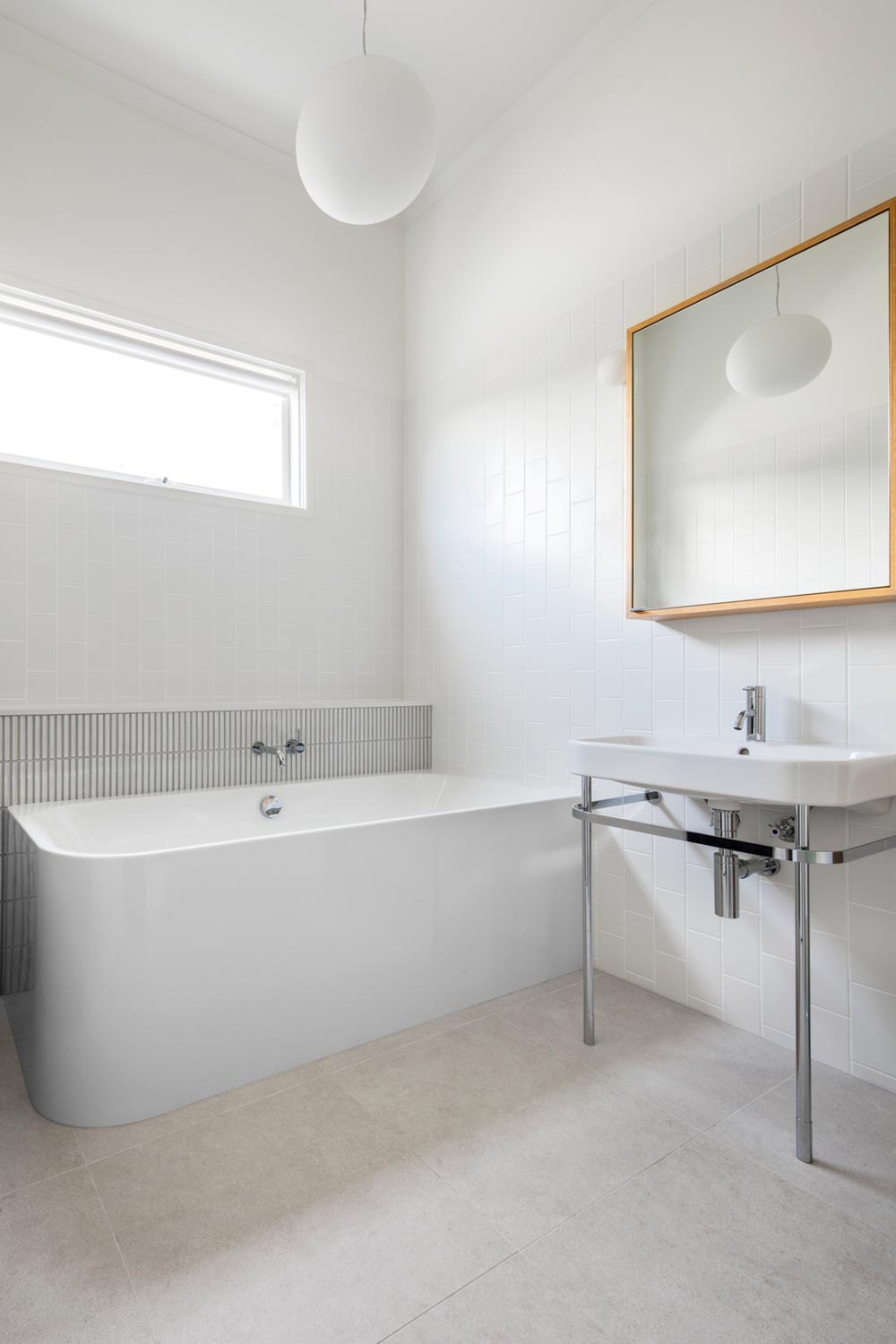 The patio is where I personally would want to spend all my waking hours. With its timber pergola extended off of the roof, slide-away stacking doors that exit off from the main living area, and fitted with a picnic style table that offers bench seating and the cutest dog ever …it's simply sublime!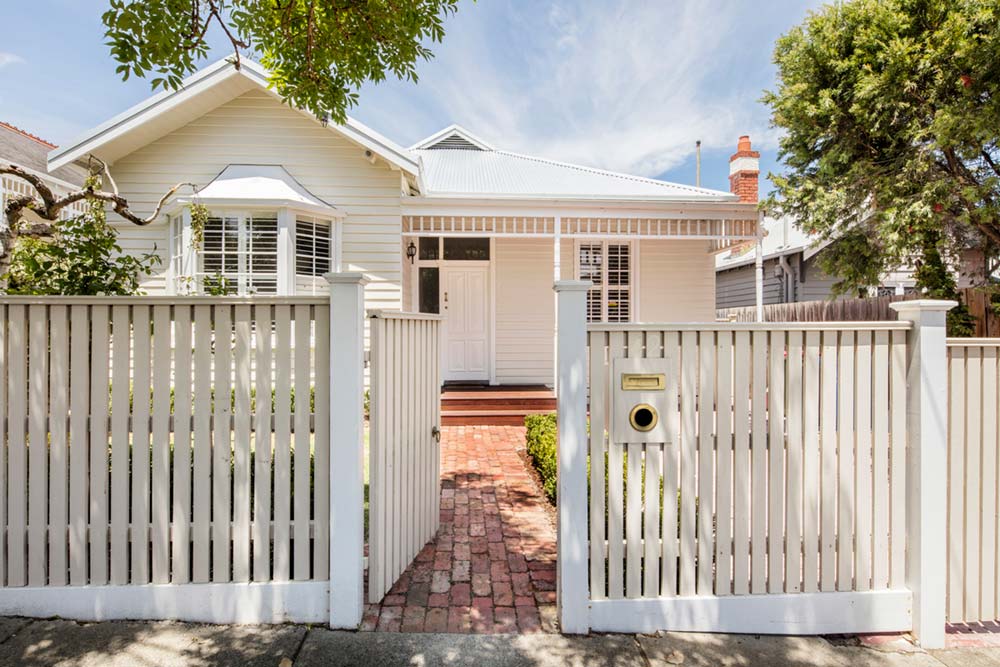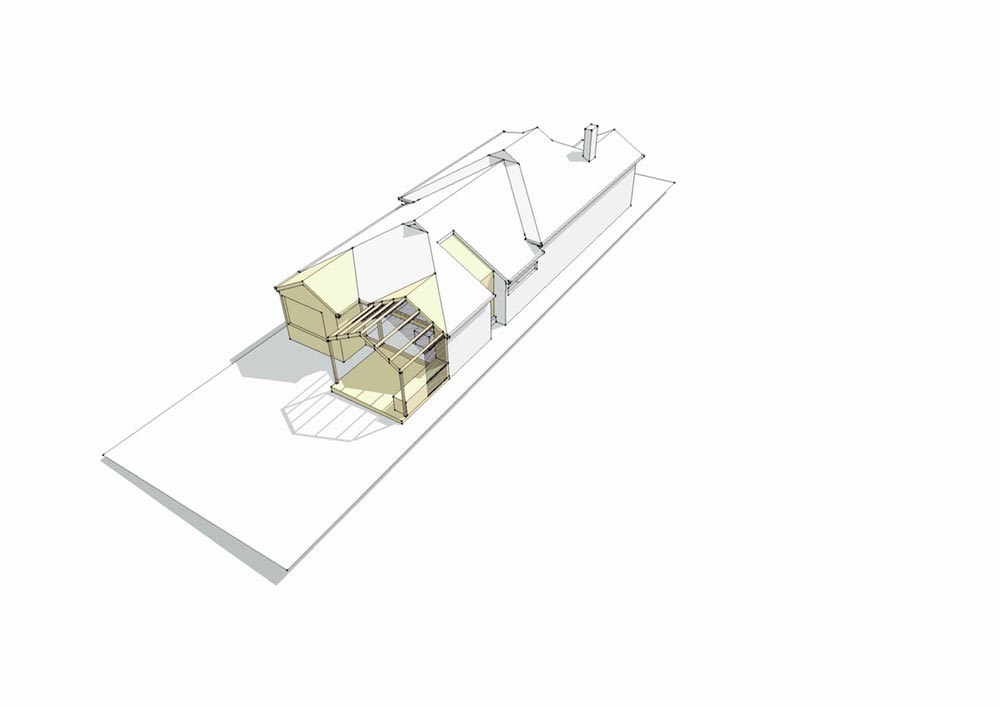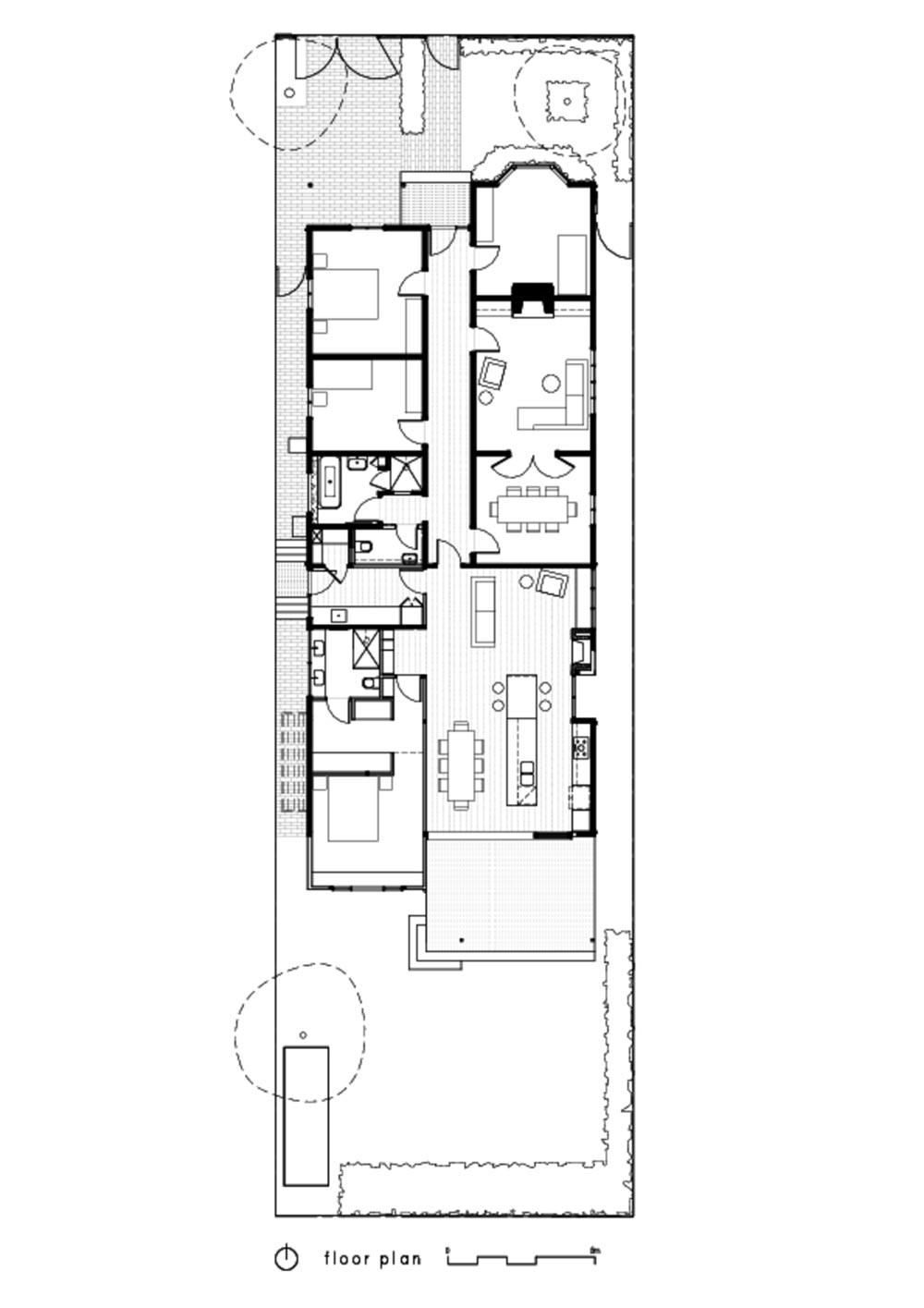 Architects: Sheri Haby Architects
Photography: Lisbeth Grosmann