The Summerhill House is a midtown Toronto home that is delightfully contemporary; with clean lines, soft edges, and function galore for the family of three who dwell here.
White oak floors and elongated windows create a warm and bright environment inside, while the exterior is set in a bold brick with black-stained cedar, creating a dynamic and appealing effect.
Fabricated cabinets and a twenty-foot white quartz kitchen counter make this space optimally fresh, while the custom wood inset adds storage and shelving – maintaining the ideal clutter-free home.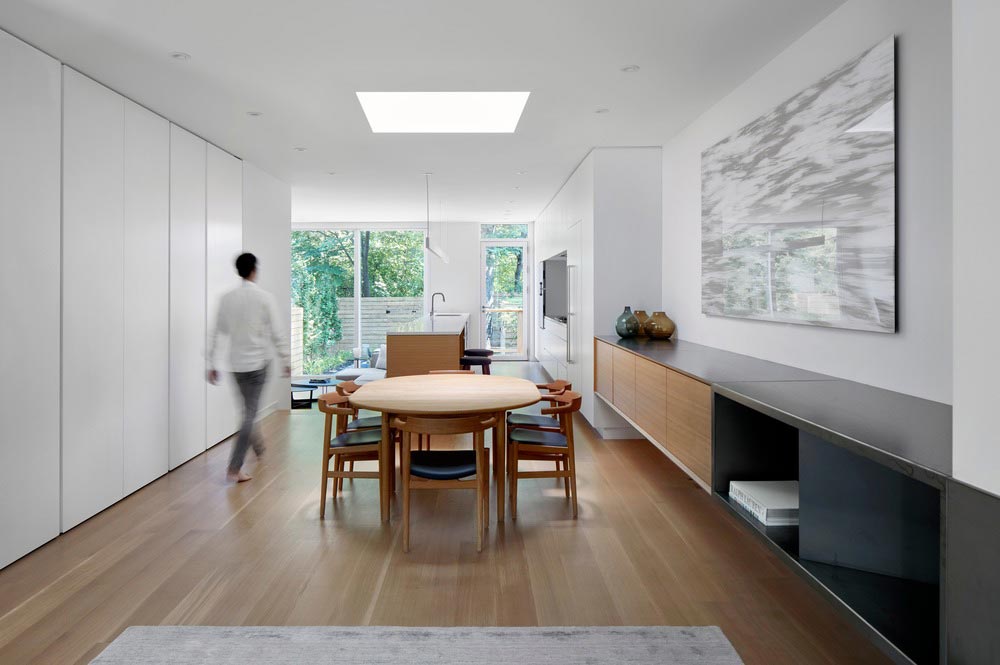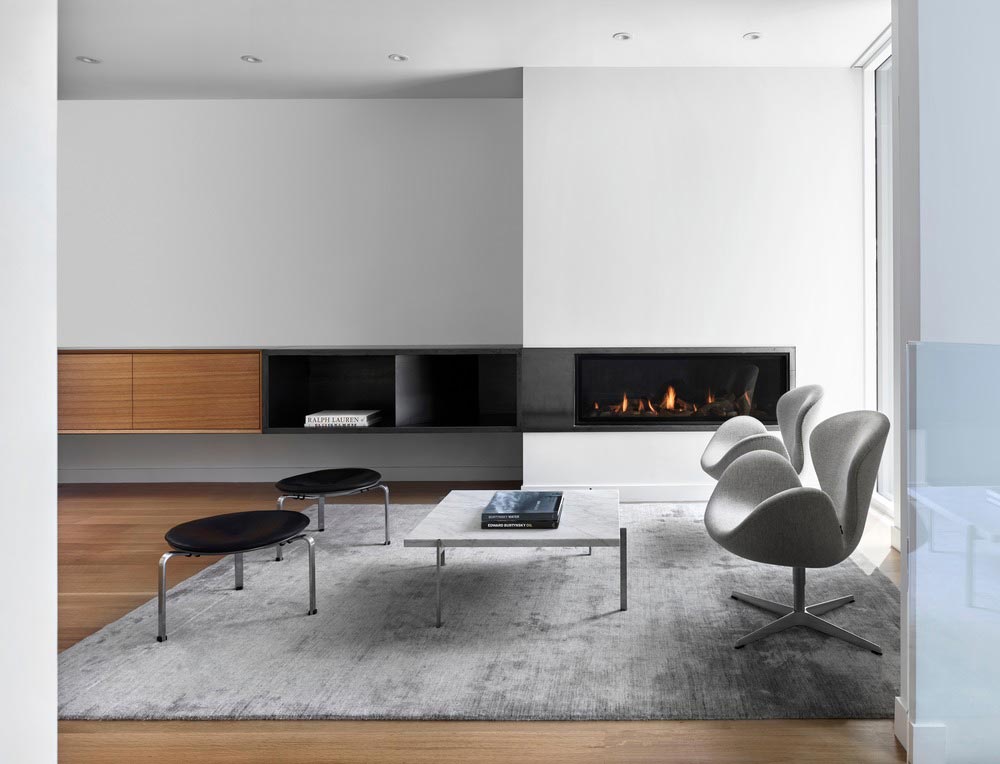 Boasting of a vast 3900 square feet, this three-story space also provides quaint corners. Such as the two separate office spaces that are inset alongside their respective walls; drenched in birch cabinetry and shelving, and wrapped in white with windows that deliver natural views.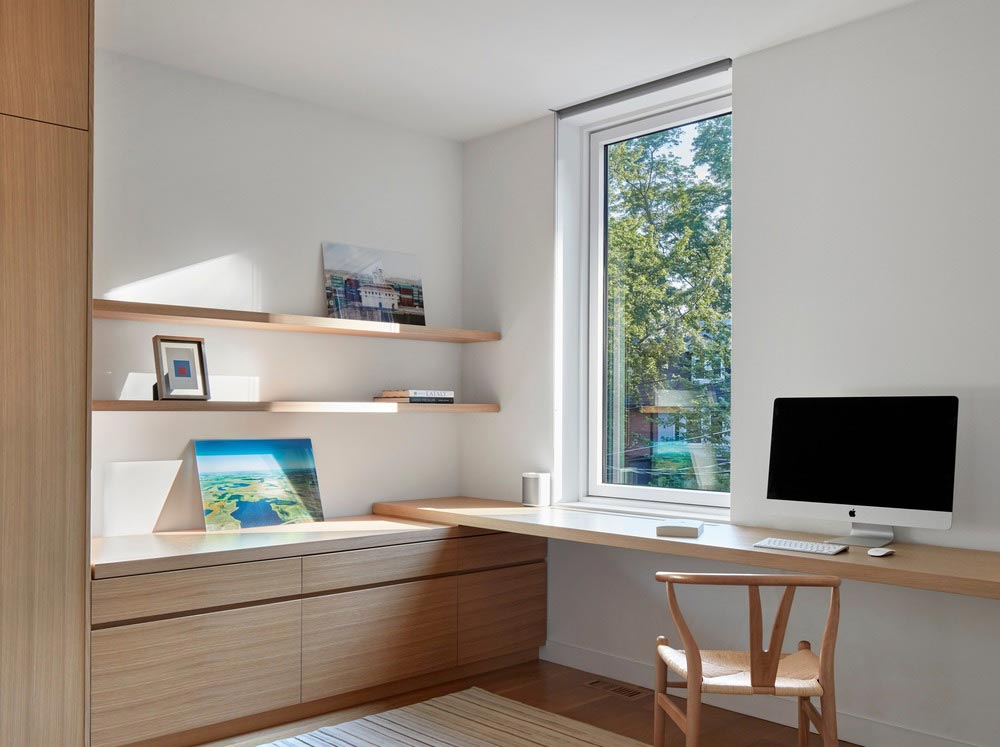 The bathroom is wrapped in white marble and bathed in simplicity, while the entranceway offers a wow factor with its heightened space, and the sunken living area produces an escape out onto the terrace leading to the garden space.
Overall, this home feels like an inspired dwelling with zero clutter to overwhelm your visual experience; rather, it exudes class corner to corner.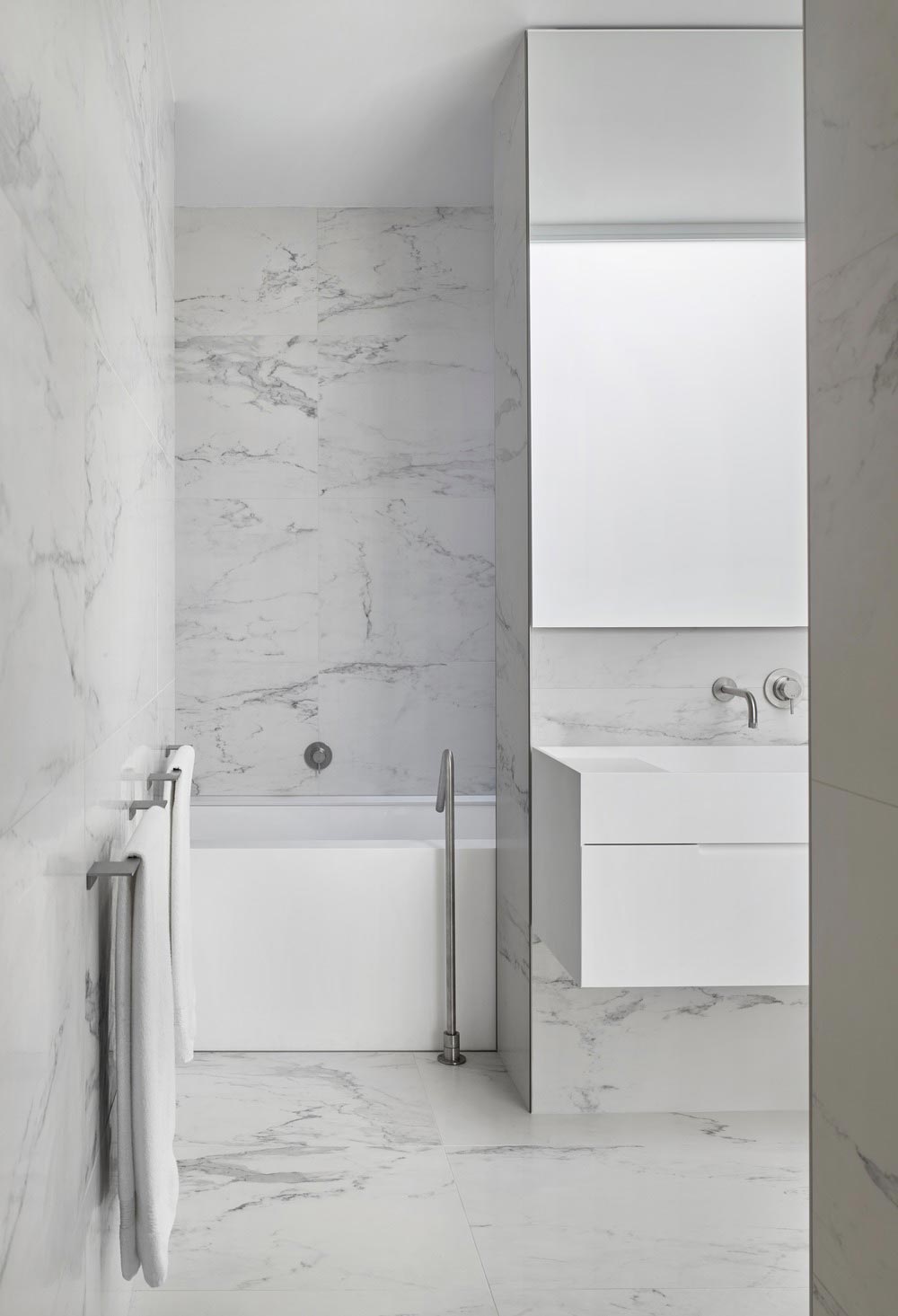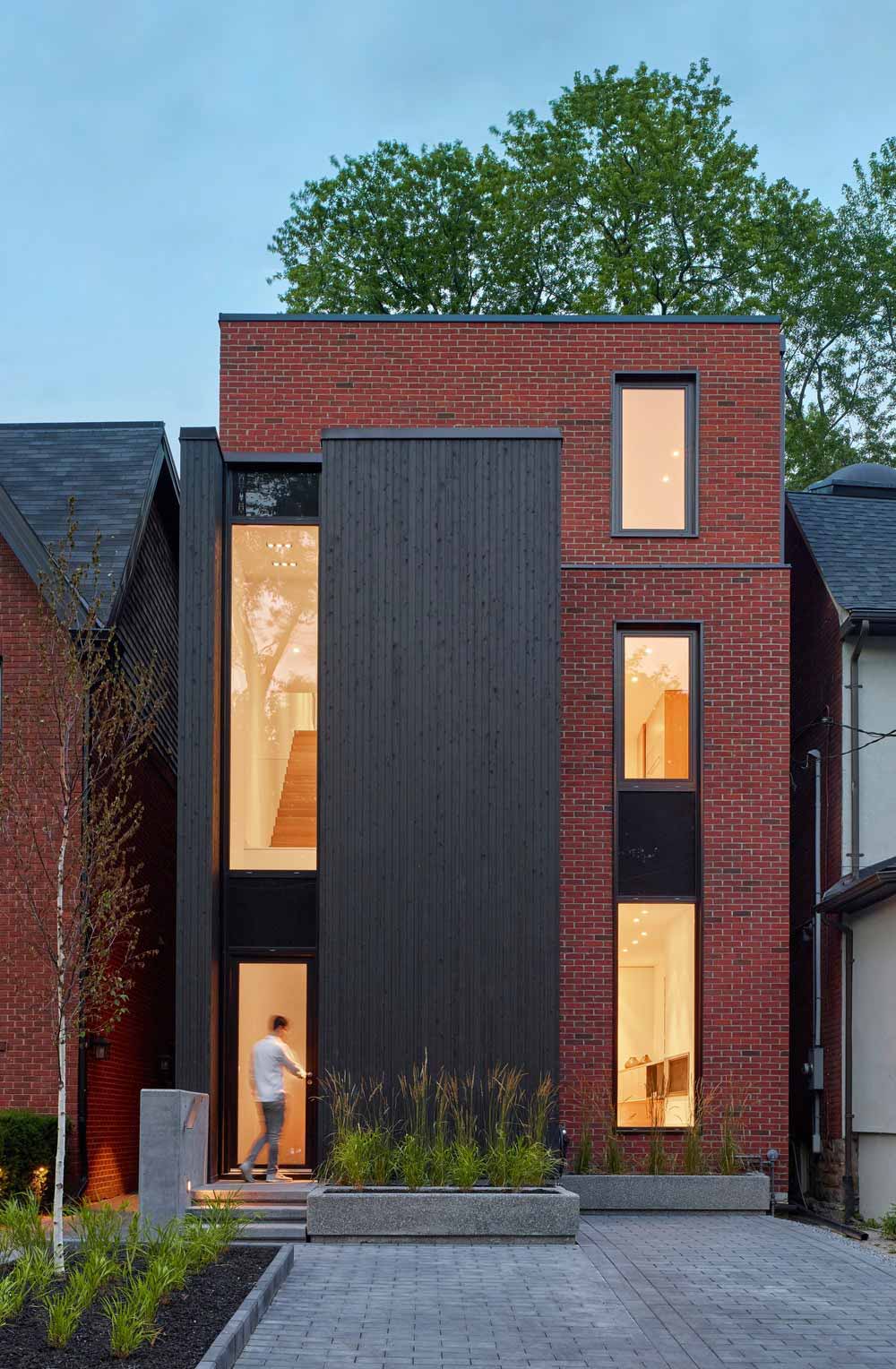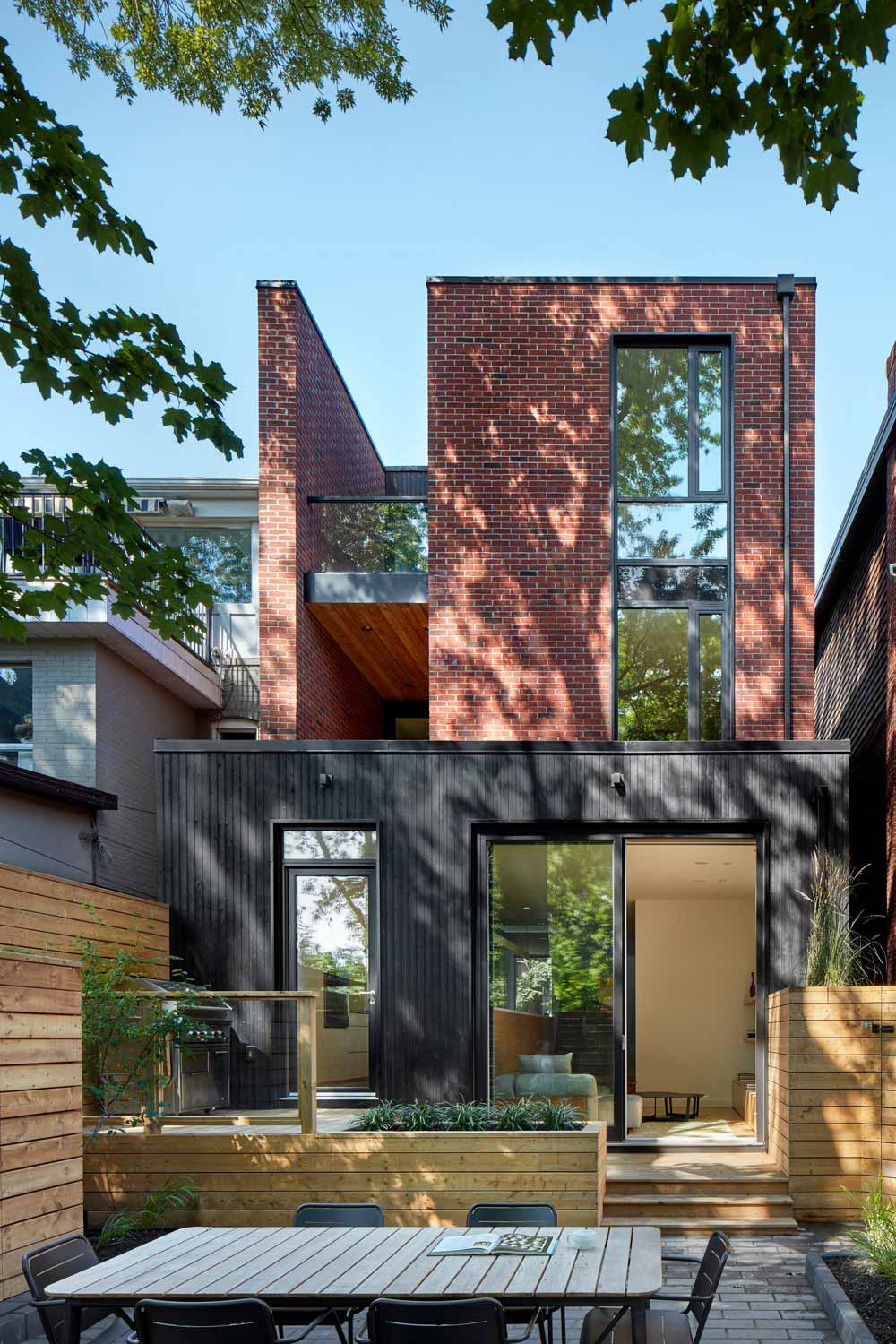 Architects: ATELIER KASTELIC BUFFEY
Photography: Shai Gil