What was once a standard, 1950s single-family home, thanks to Naturehumaine is now a St-Lambert, Quebec special filled with natural light, stonework, woodwork and beautiful features from end-to-end.
The exterior of the home was refurbished with limestone and cedar, while a new roof, covered in steel zinc, extends past the main living area. As well, the chimney adds to a certain silver polished look from the outside, offering a stoic focal point alongside a newly inserted grand entrance window.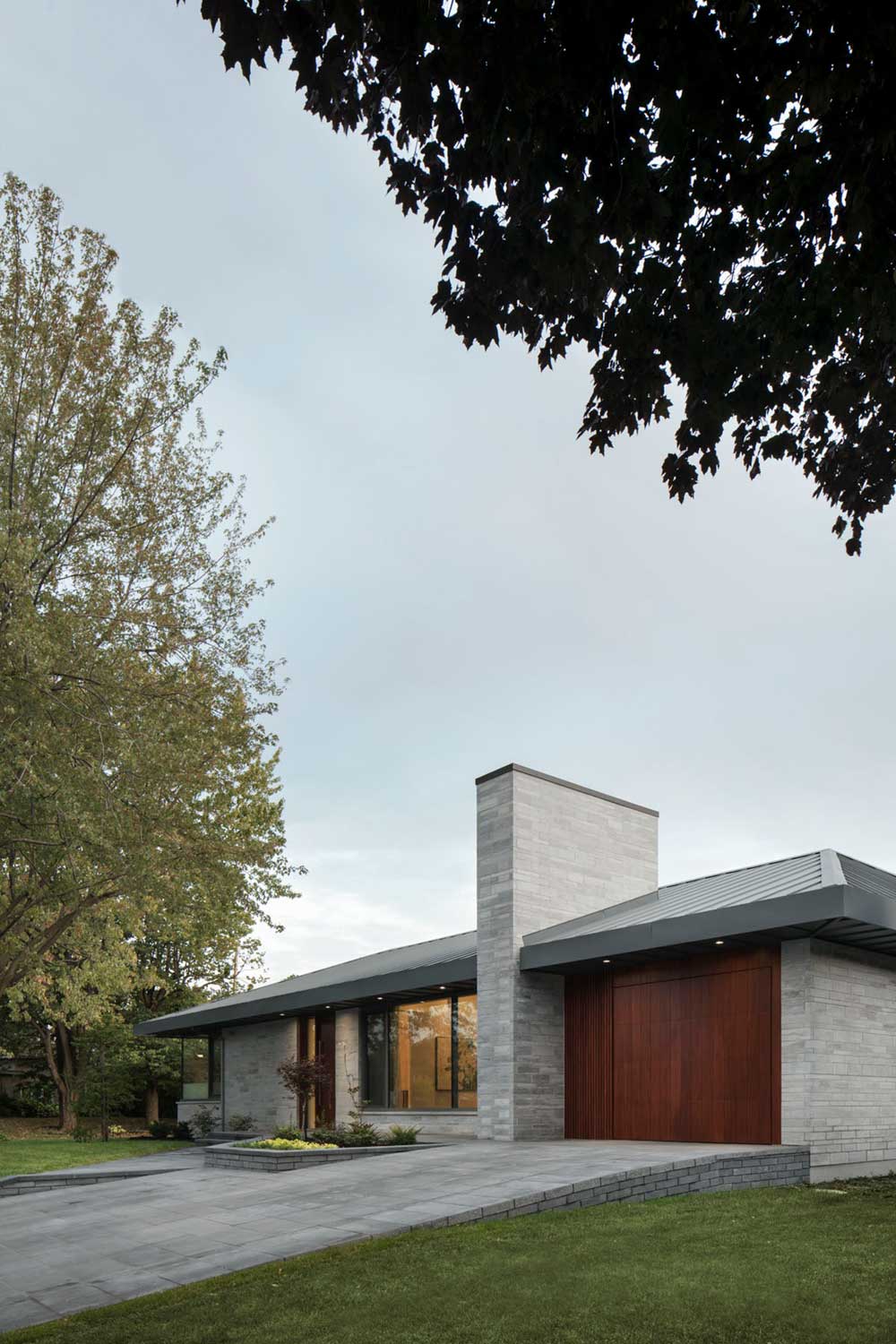 Inside, one will find the living area to be open, minimalist yet warm, thanks to the materials used throughout. Which include rich dark wood floors, contrasted by light birch built-in cabinetry, and a cement brick inset fireplace that runs much of the length of the living room wall – all set against the new black-framed window.
The cherry on the top is definitely the sloping 16-foot ceiling, which adds almost a touch of country to the Prairie House, while balancing it out with a deep pewter wall and countertop wrap within the kitchen, along with contrasting white cabinets.
With all these updates, Prairie House definitely isn't your run-of-the-mill single-family dwelling any longer. Rather, it's the ideal space to entertain – if only to show it off, as one should.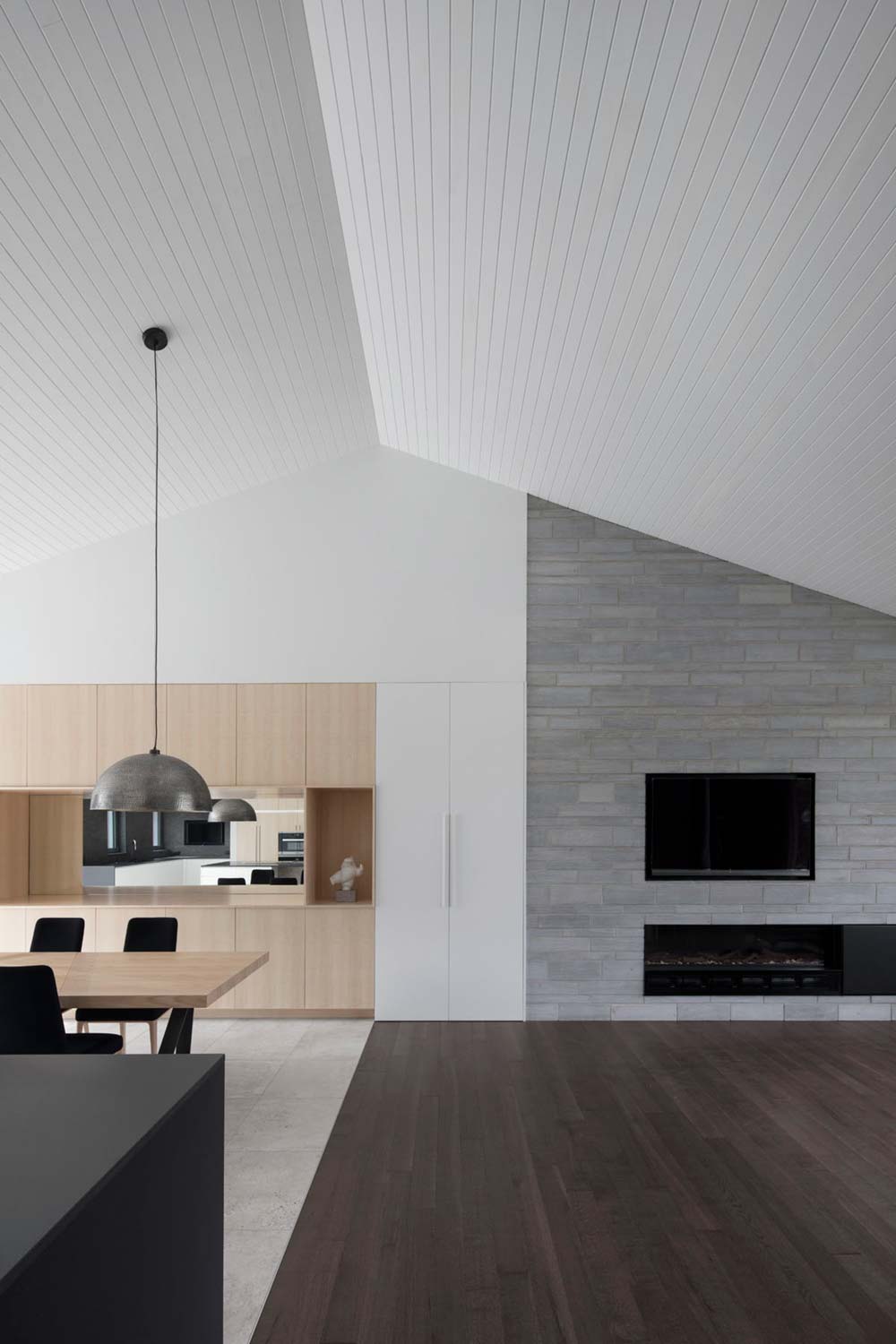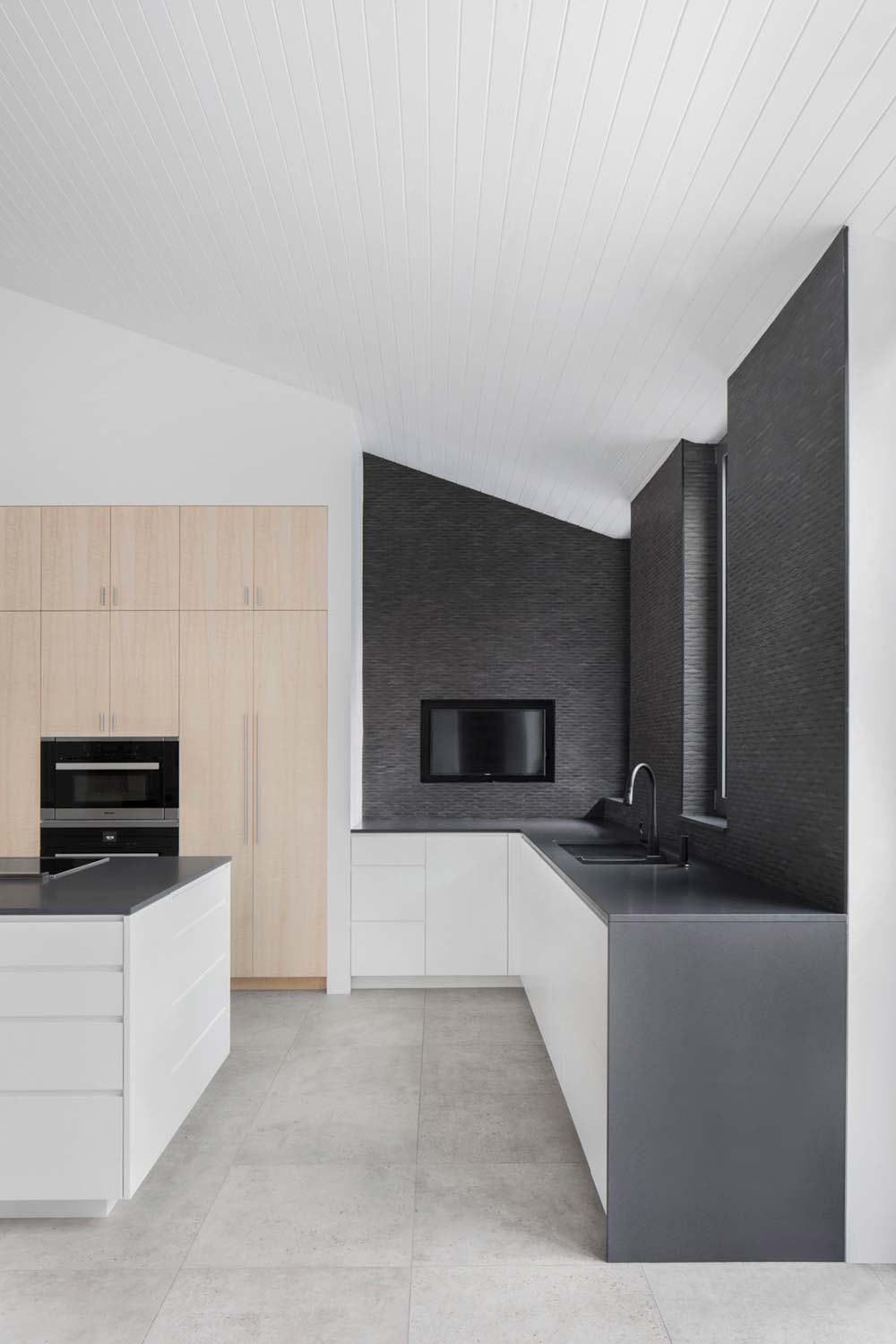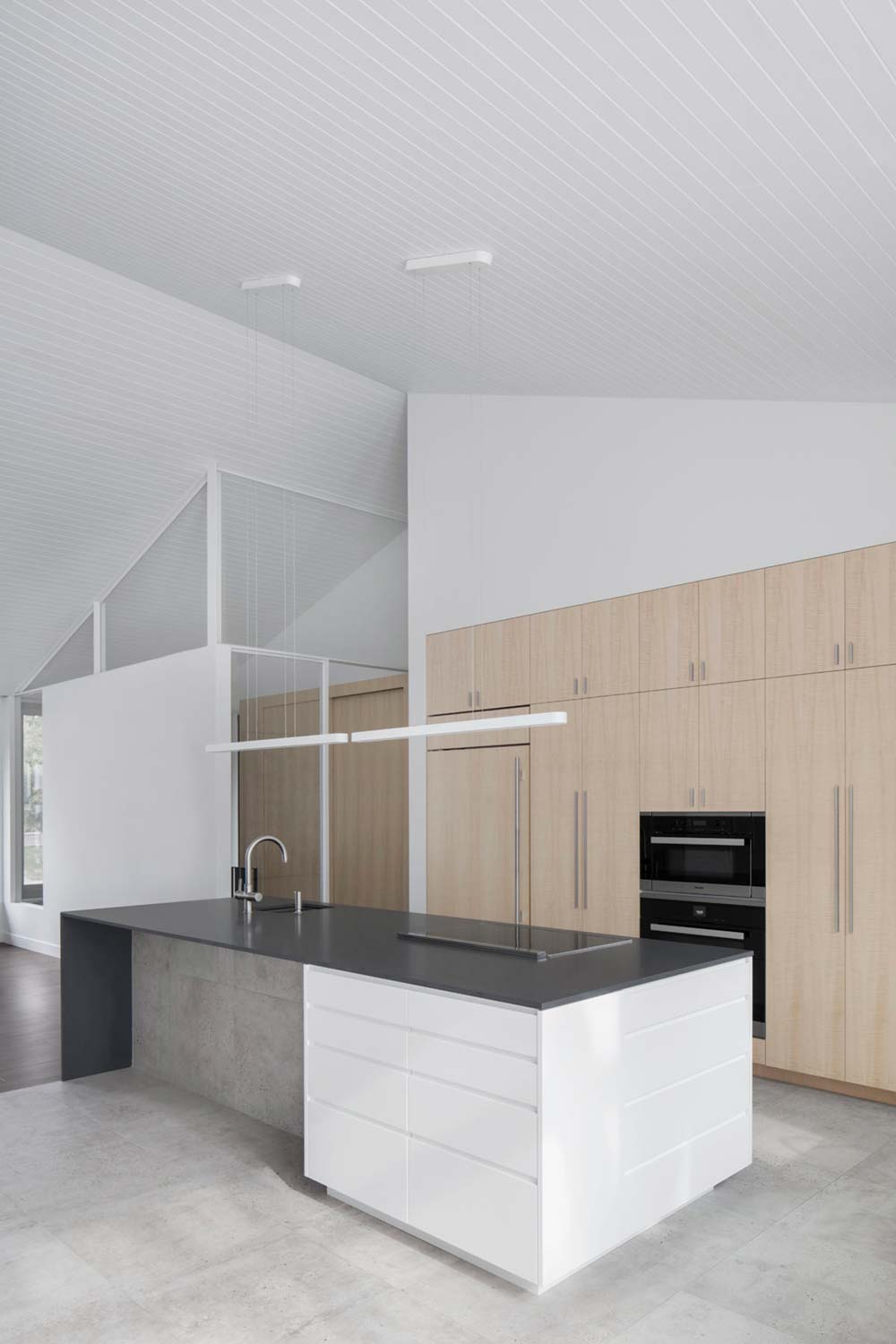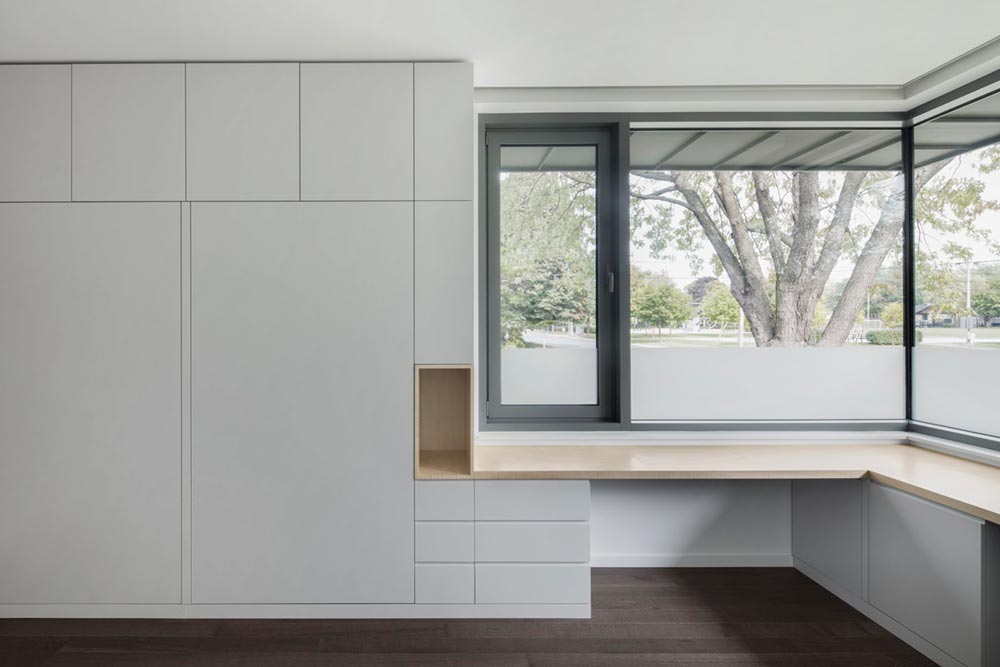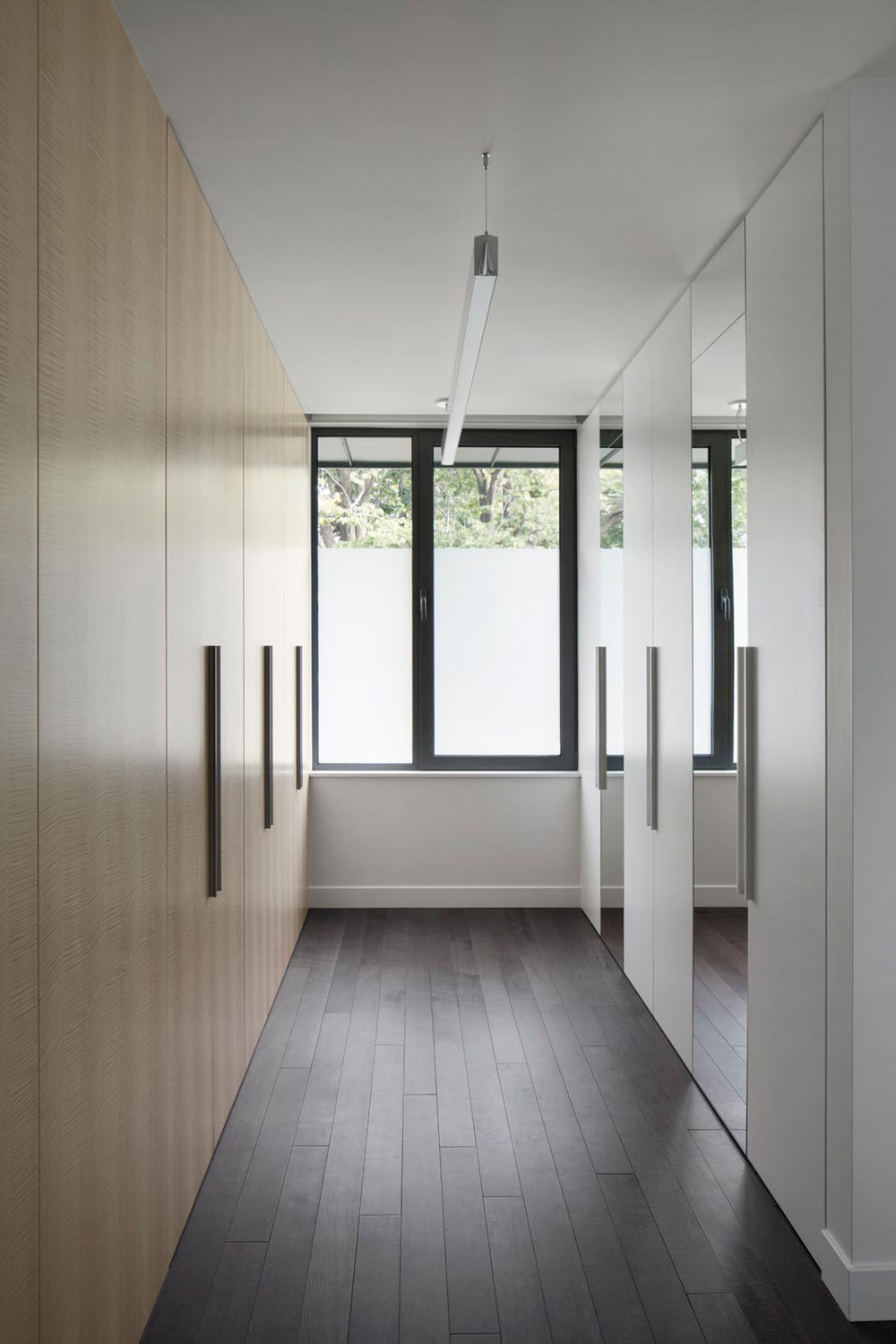 Before: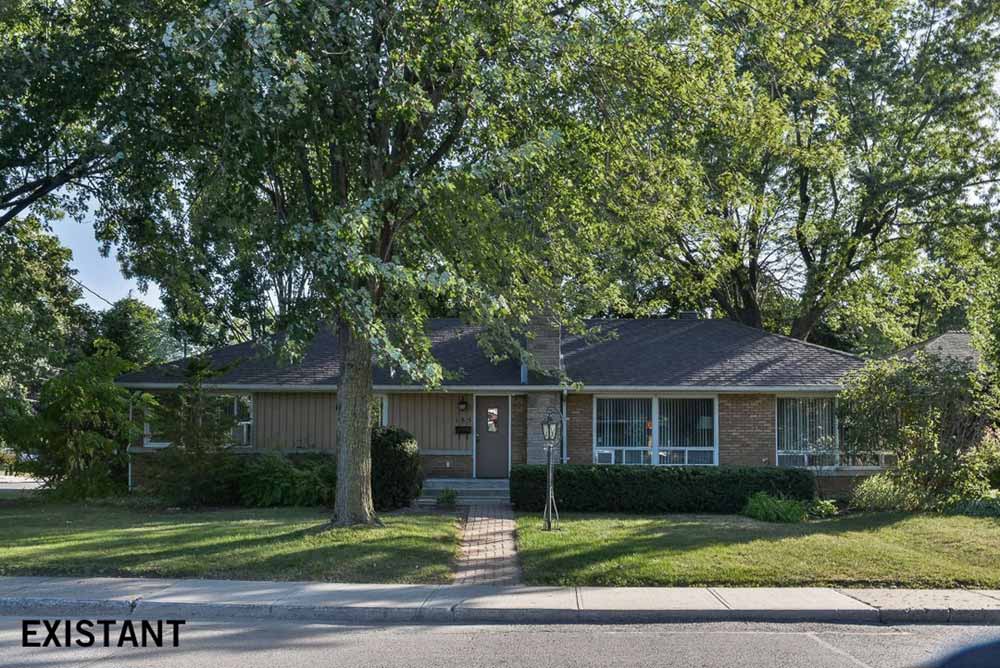 After: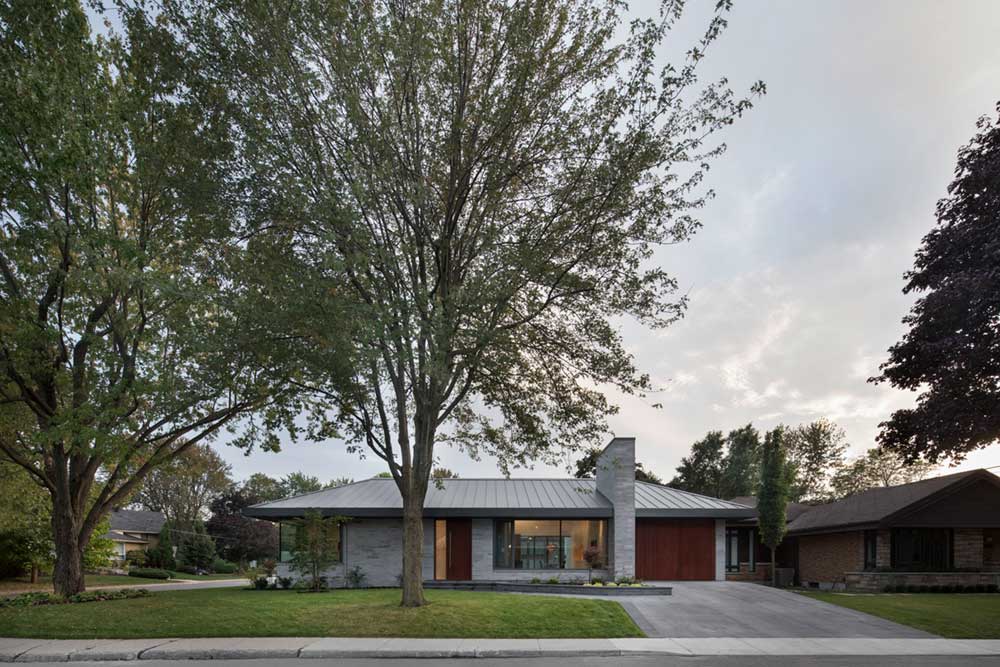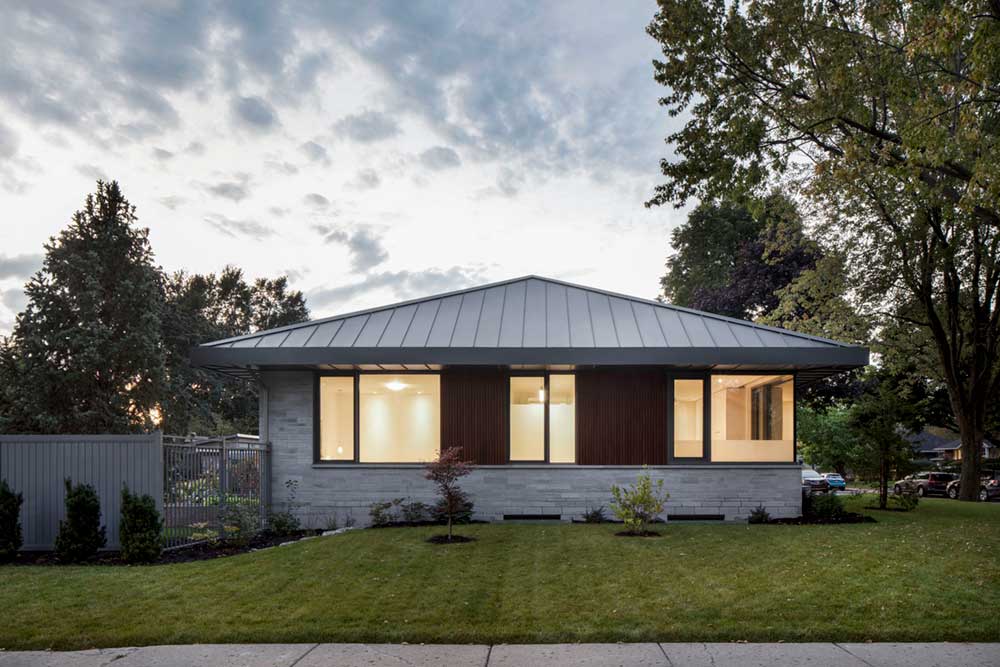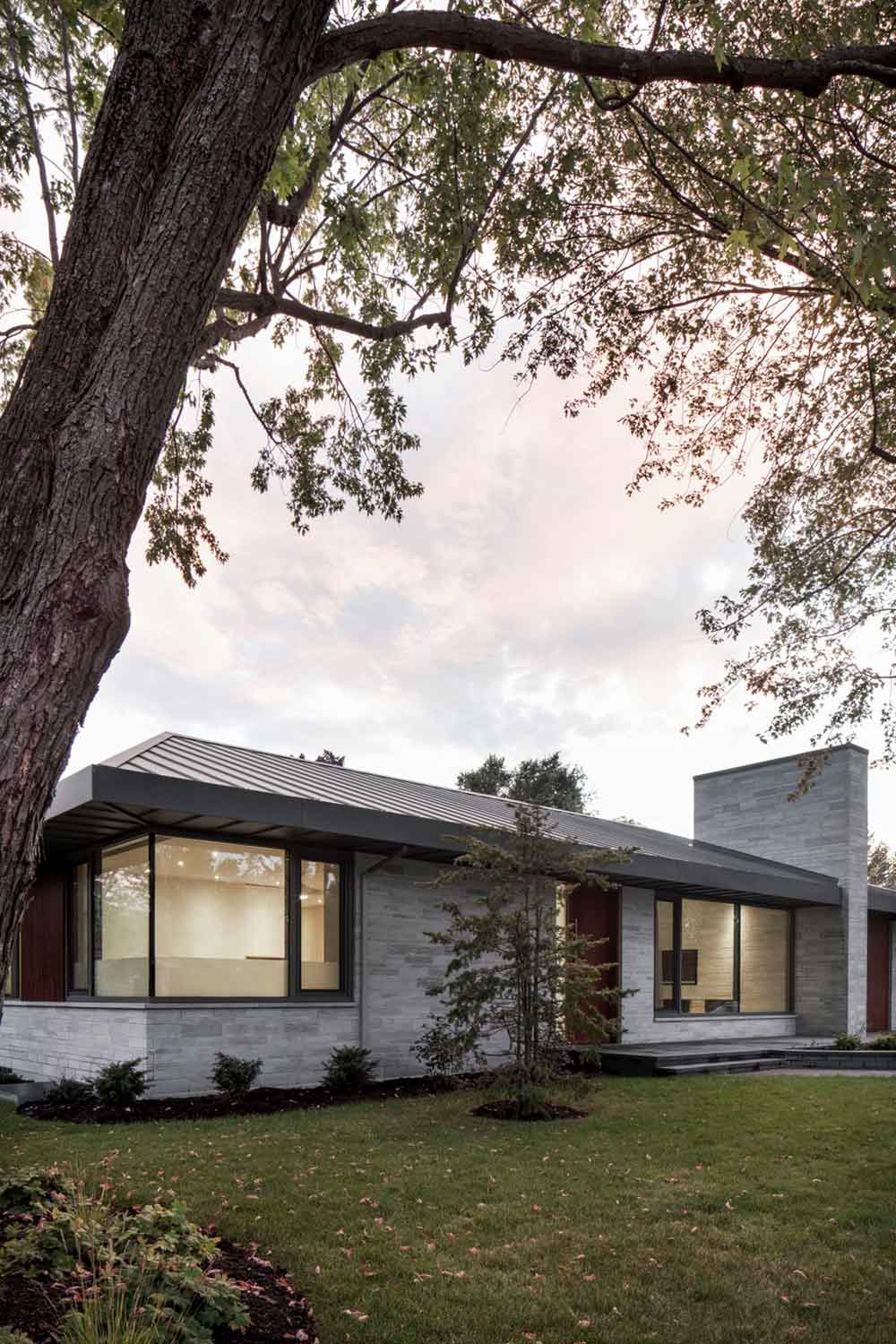 Architects: Naturehumaine
Photography: Adrien Williams